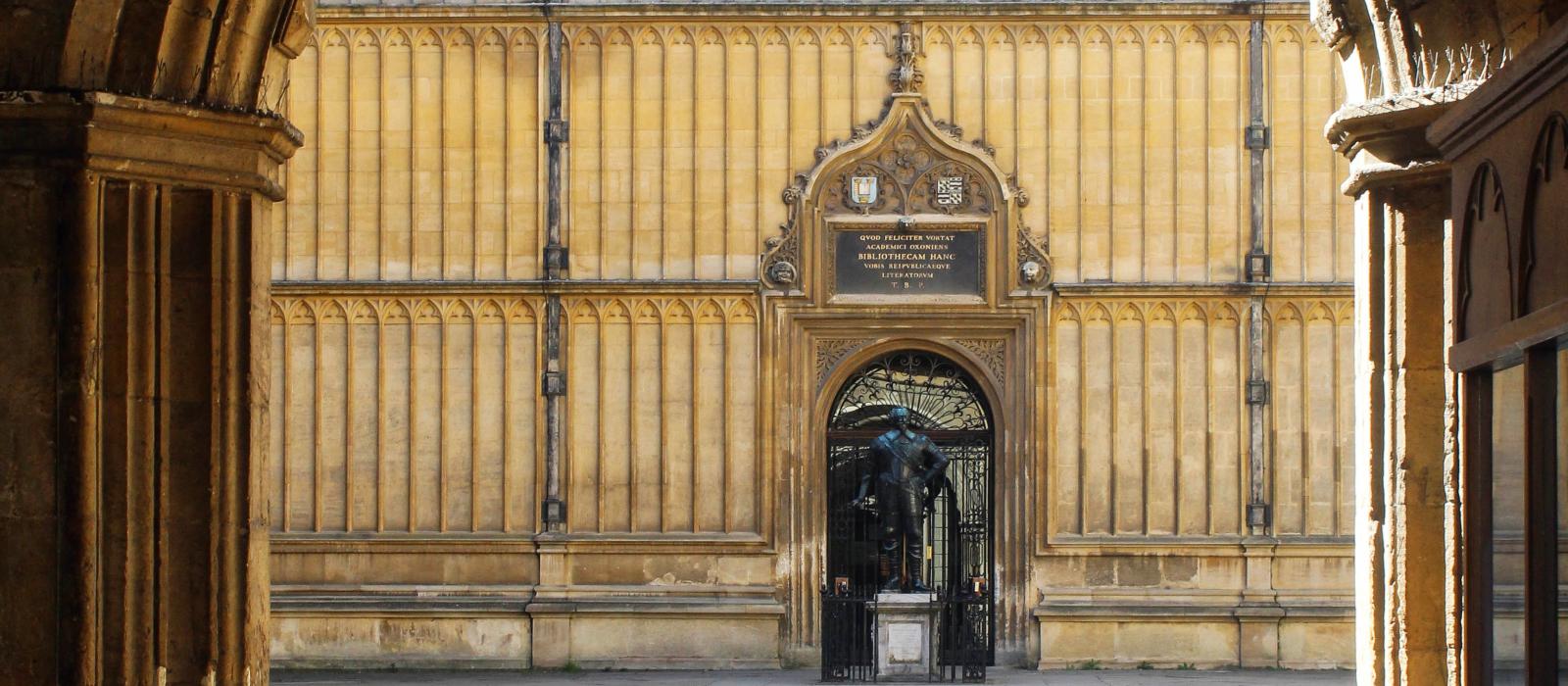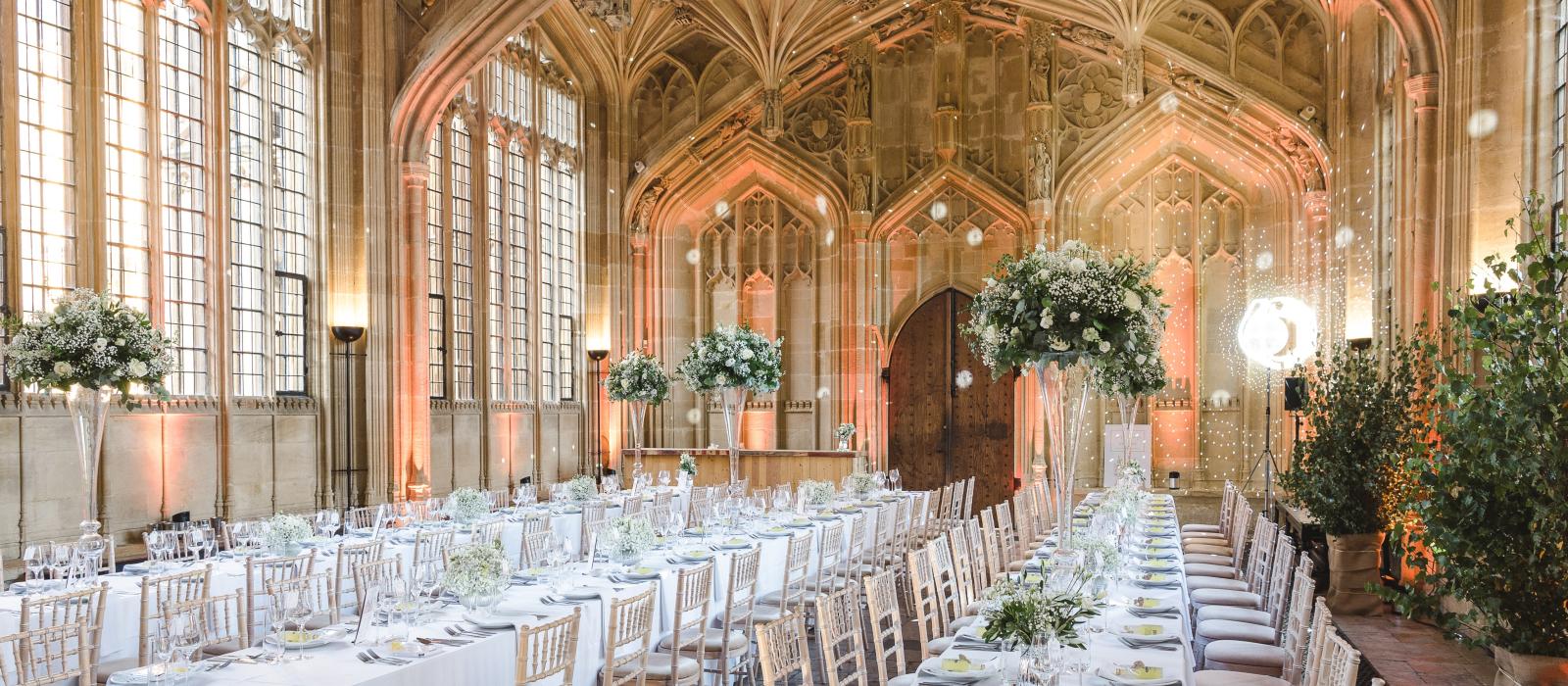 Weddings by Nicola and Glen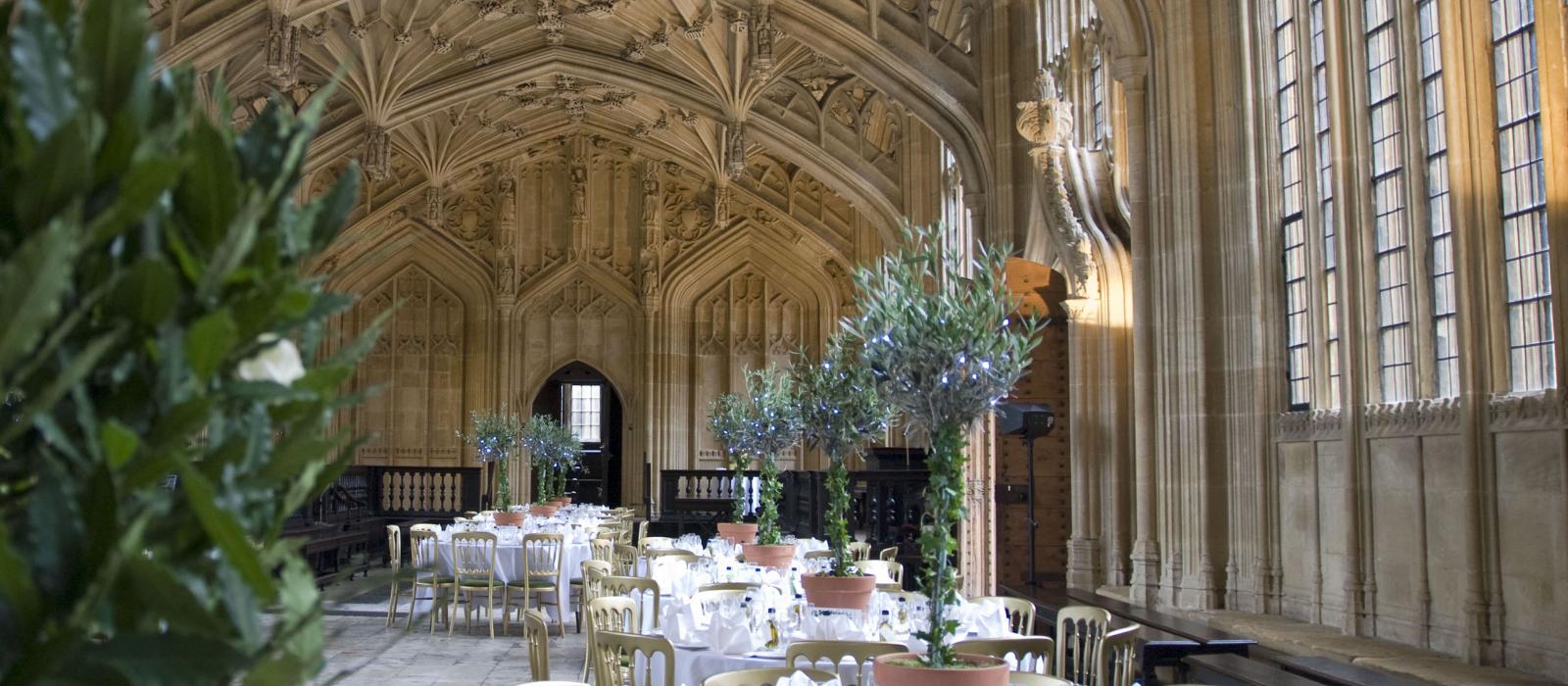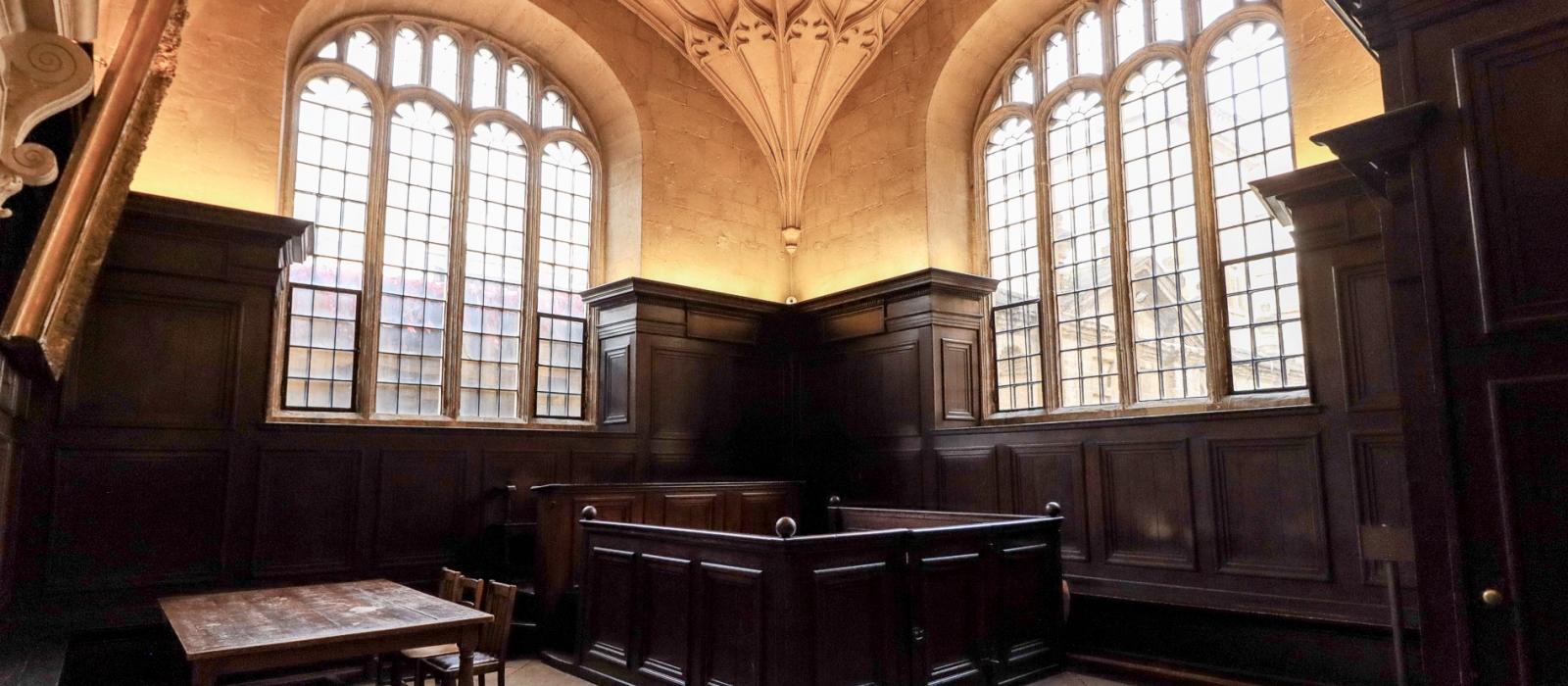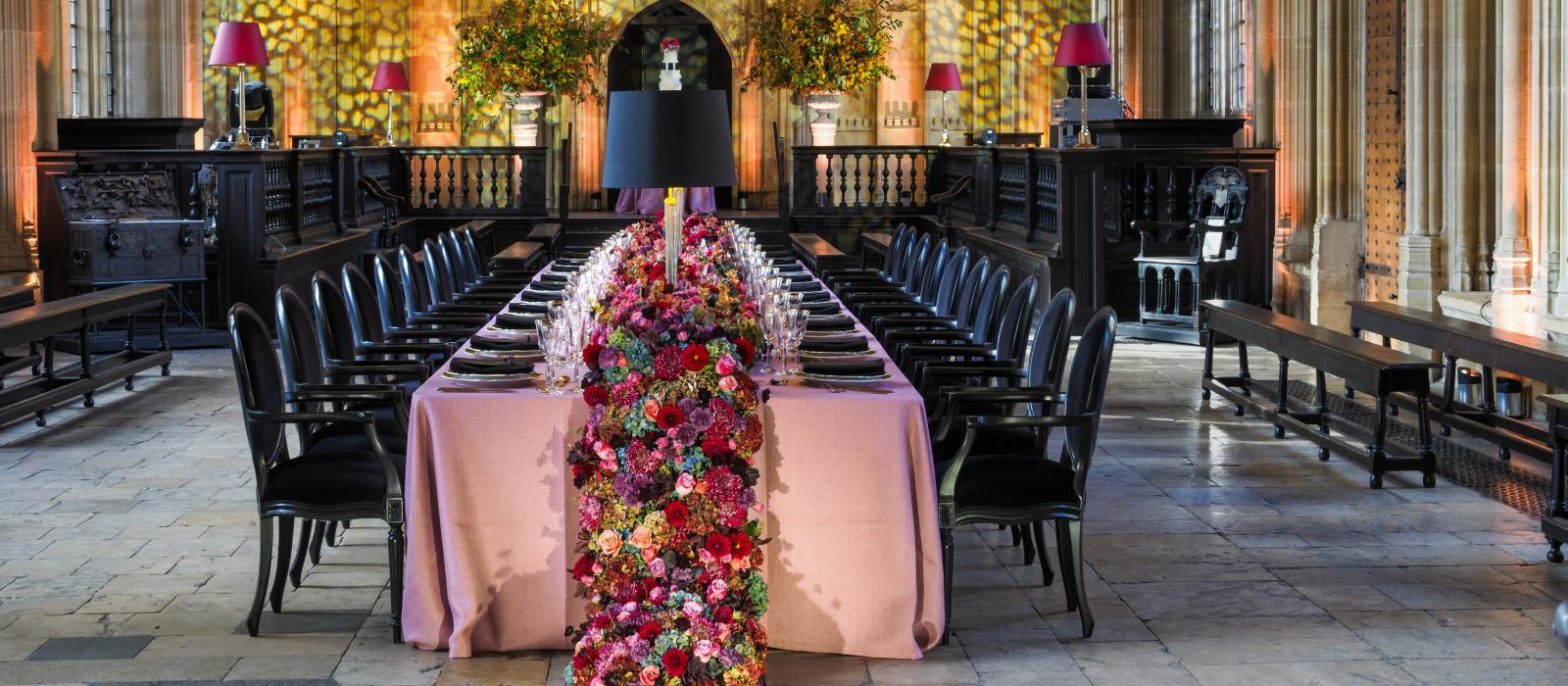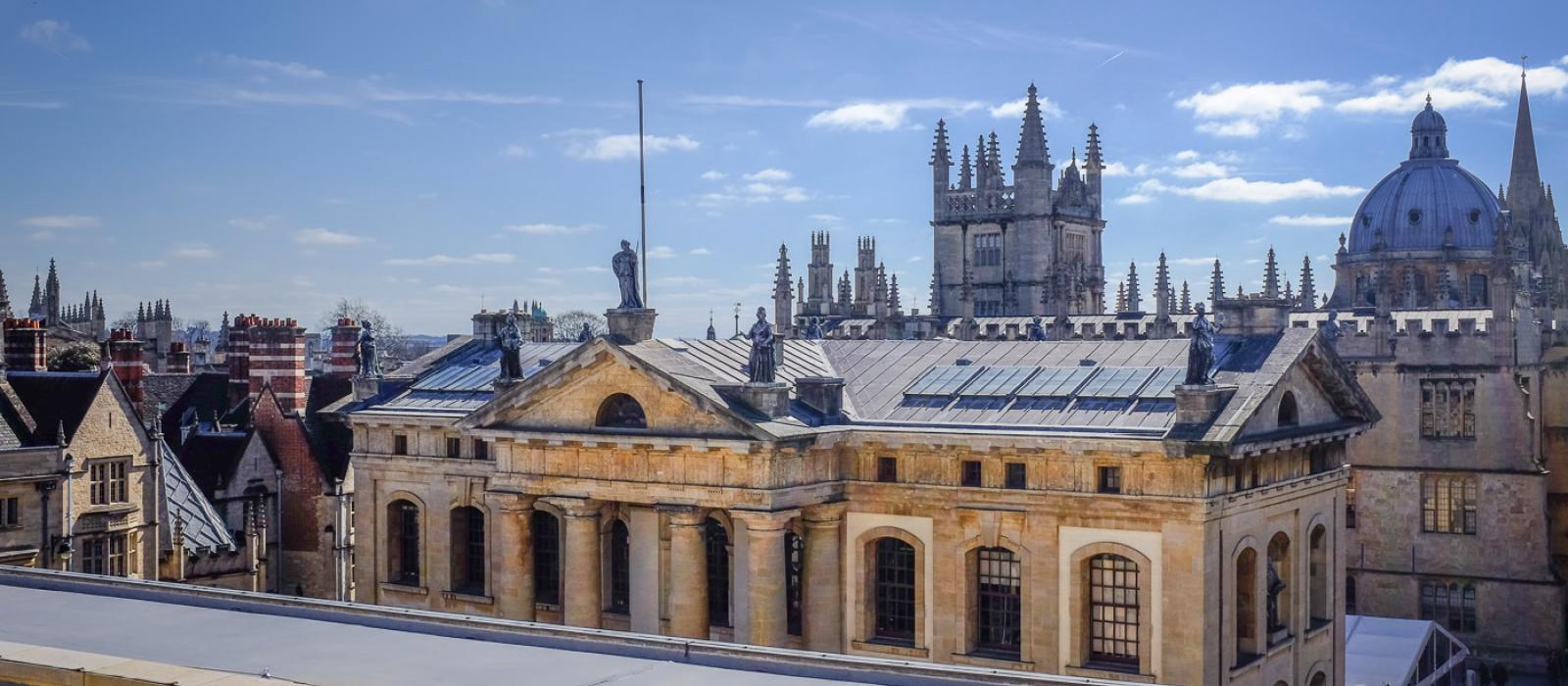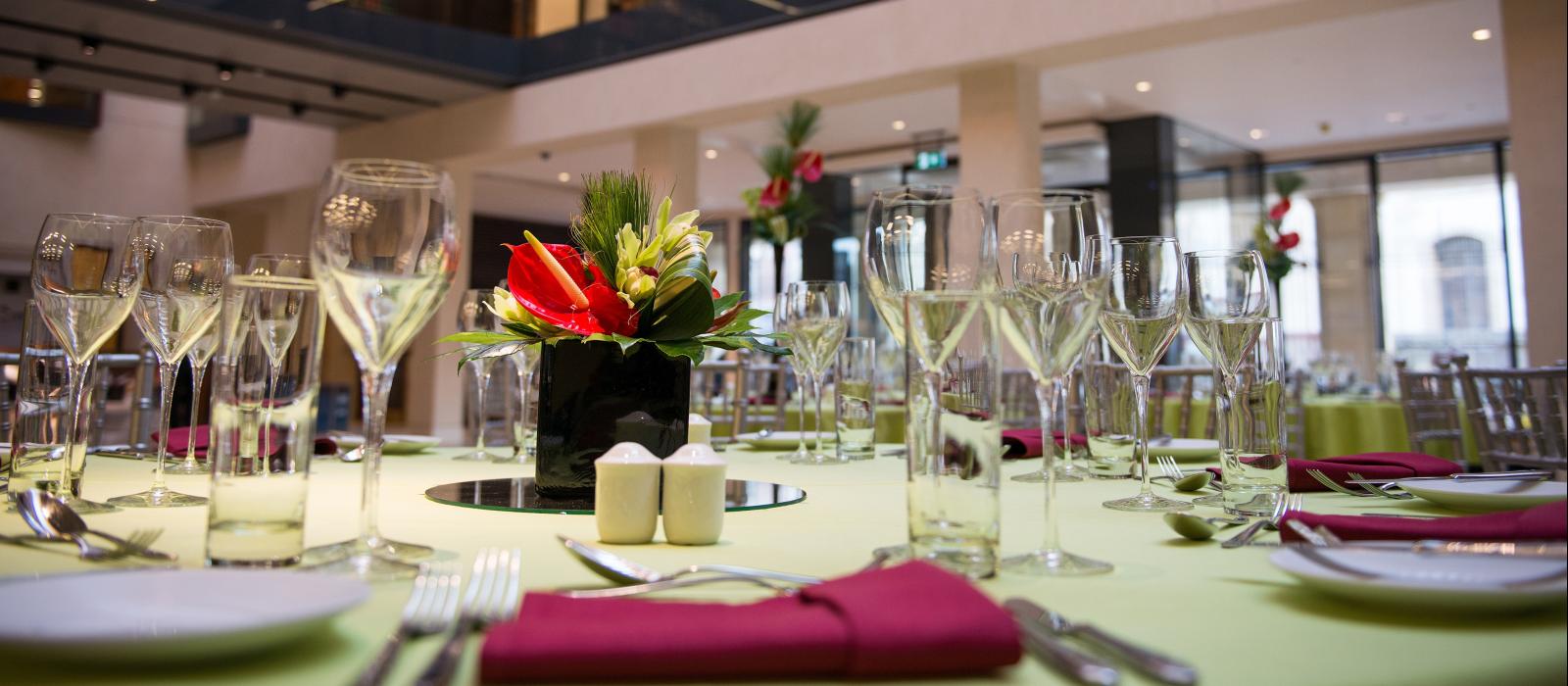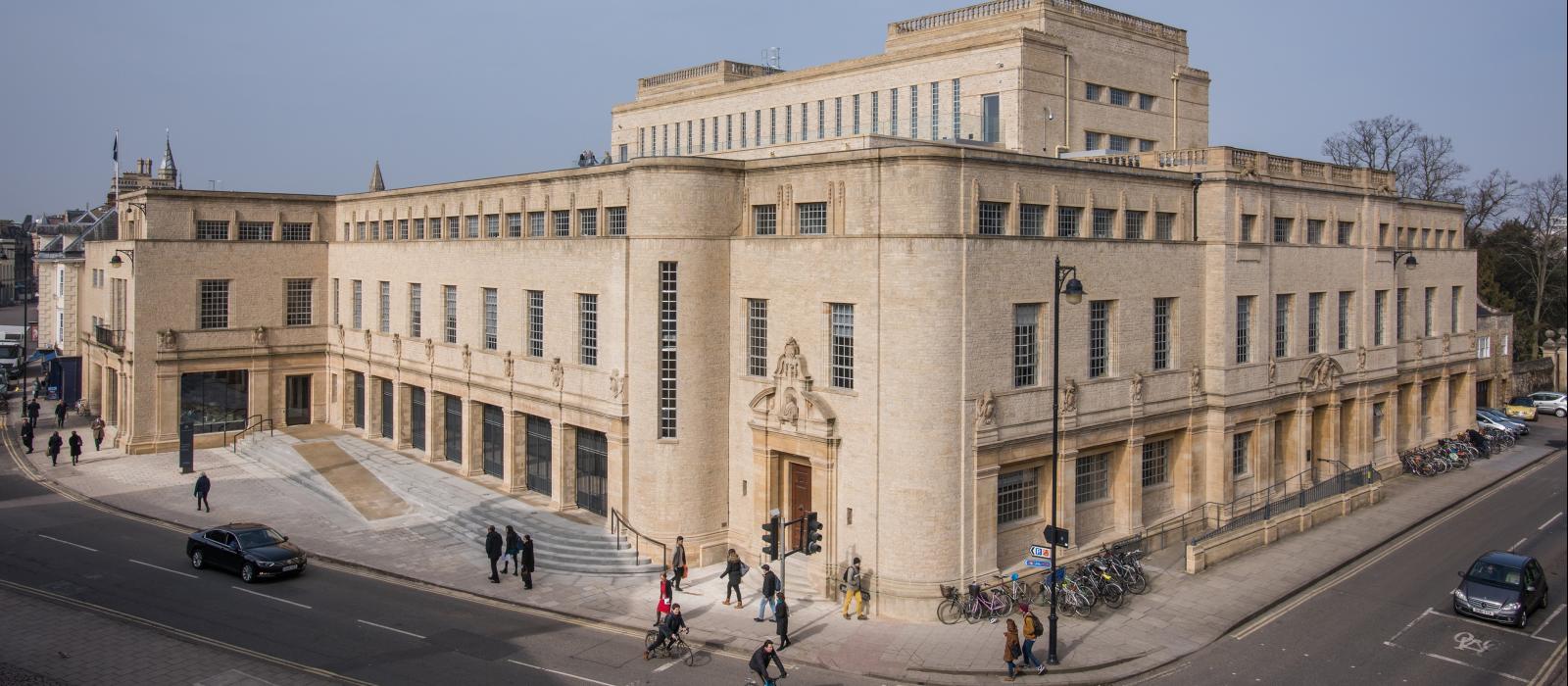 The Bodleian Library is housed in a remarkable group of buildings which forms the historic heart of the University of Oxford. The library was founded by Sir Thomas Bodley and officially opened in 1602.
It is the largest university library in the UK, one of five legal deposit libraries, and holds millions of printed items and manuscripts. Generations of famous scholars have studied in its reading rooms, among them five kings, 40 Nobel Prize winners and 26 prime ministers.

This magnificent historic venue can provide the picture-perfect setting for your corporate event or family celebration. On a Saturday and Sunday evening, the venue can be exclusively yours.

We offer three rooms of different sizes, each with its own unique history and character. The Divinity School, Convocation House and Chancellor's Court are licensed for civil wedding ceremonies and civil partnership ceremonies. Our beautiful quadrangles provide secluded outdoor spaces, surrounded by some of Oxford's most ancient and iconic buildings.We are also very happy to be able to offer wedding couples the chance to have their drinks reception in the Sheldonian Theatre.
As well as providing world class facilities for academics and students, the Weston Library includes a magnificent 854m2 hall for dining and drinks, a state of the art lecture theatre seating 117 and a rooftop terrace with stunning views across the city, all of which can be hired for conferences and events.
Discover the Bodleian's Wedding Blog here
The Weston Library can offer facilities for hybrid/virtual meetings.
Bodleian Library
Broad St, Oxford OX1 3BG
6 meeting spaces with capacity for up to 450 guests for Dining, Buffet, Theatre, Cabaret, Standing, and Drinks functions.
Bedrooms 0
Ensuite 0
Standard 0
Breakfast
Lunch
Dinner yes
"Thank you for offering this service, it was so easy to use and I had several responses."
Santa Clara University
Kate Del Nevo
events@bodleian.ox.ac.uk
01865 287199
www.bodleian.ox.ac.uk
Divinity School

Dining 120

Buffet 200

Theatre 120

Cabaret 80

Standing 200

The university's oldest teaching and examination room, dates from the 1500s, and is a masterpiece of English gothic architecture.

Facilities

Trestle tables, PA system (extra charge), screen, projector table, client hires own furniture.

Accessibility

Fully accessible on ground floor, but steps to adjoining room.

Available

Term & Vacation

Convocation House

Dining 30

Buffet 60

Standing 60

17th century building, constructed as a meeting place for the university's supreme legislative body, features a fan-vaulted ceiling, fine woodwork and fixed wooden benches.

Facilities

Trestle tables, PA system (extra charge), screen, projector table, fixed seating in horseshoe-shaped disposition, large and impressive doorway leading from Chancellor's Court to the Sheldonian Quadrangle.

Accessibility

Fully accessible on ground floor, but steps to adjoining room.

Available

Term & Vacation

Chancellor's Court

Clearly identifiable as the university's former courtroom by its bench and dock, where the university tried members accused of wrongdoing.

Facilities

Trestle tables, PA system (extra charge), screen, projector table, large and impressive doorway leading from Chancellor's Court to the Sheldonian Quadrangle.

Accessibility

Fully accessible on ground floor.

Available

Term & Vacation

Blackwell Hall

Dining 250

Buffet 250

Drinks 450

Blackwell Hall is the Weston library's splendid new entrance atrium with a colonnade overlooking Broad Street. This bright and airy space can seat 250 guests for dinner or 450 for drinks receptions, and is an ideal space for presentations, product launches, private receptions and dinner-dances.

Facilities

Built in audio-visual systems and the option to have a private view of the current exhibition.

Accessibility

Fully accessible

Available

Term & Vacation

Roof Terrace

On the fifth floor of the Weston Library, a fabulous venue for drinks receptions for up to 100 guests. Magnificent views across Oxford's historic rooftops to the hills beyond.

Facilities

Accessibility

Access by lift from ground floor.

Available

Term & Vacation

Lecture Theatre

Situated on the ground floor, the Lecture Theatre has 117 comfortable tiered seats with soft-fold tables.

Facilities

Soft-fold tables and power sockets, fully equipped with the latest audio-visual systems.

Accessibility

Fully accessible on ground floor

Available

Term & Vacation