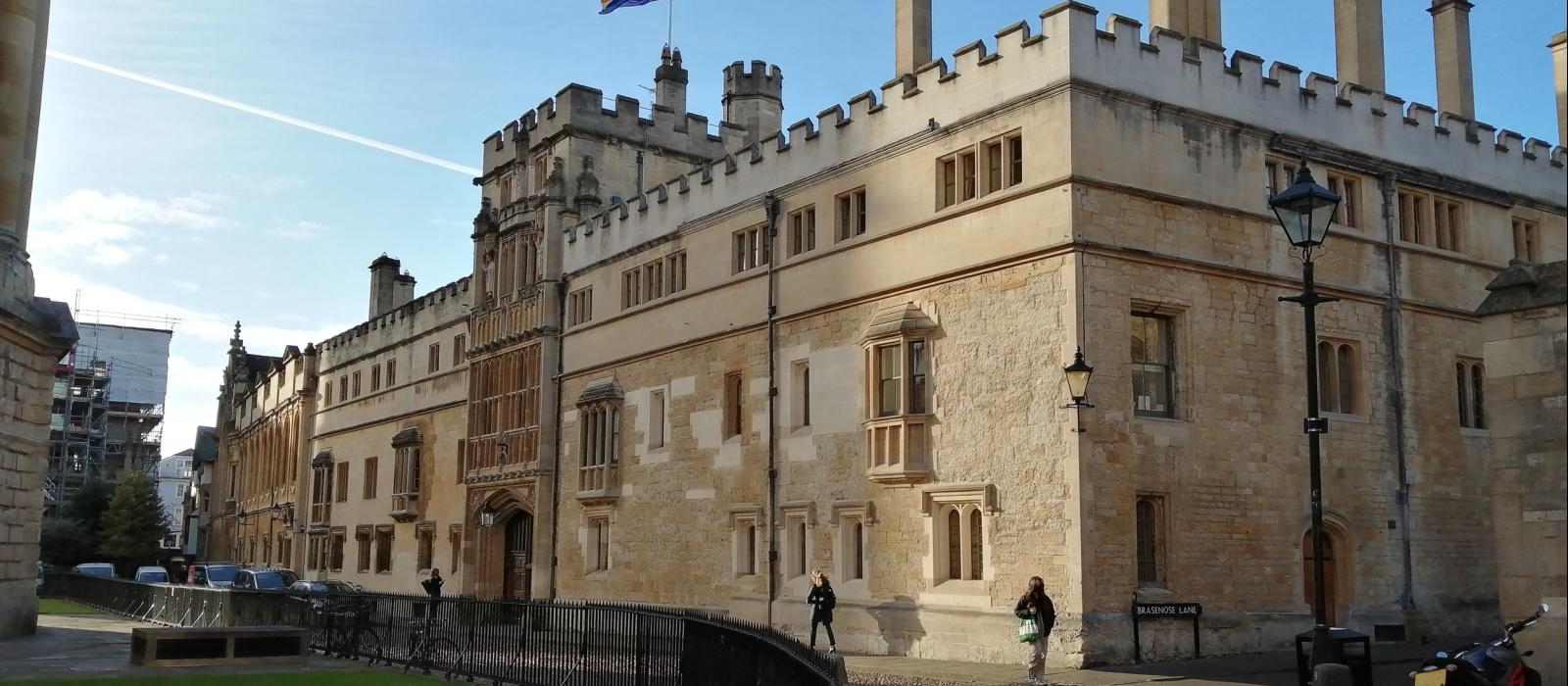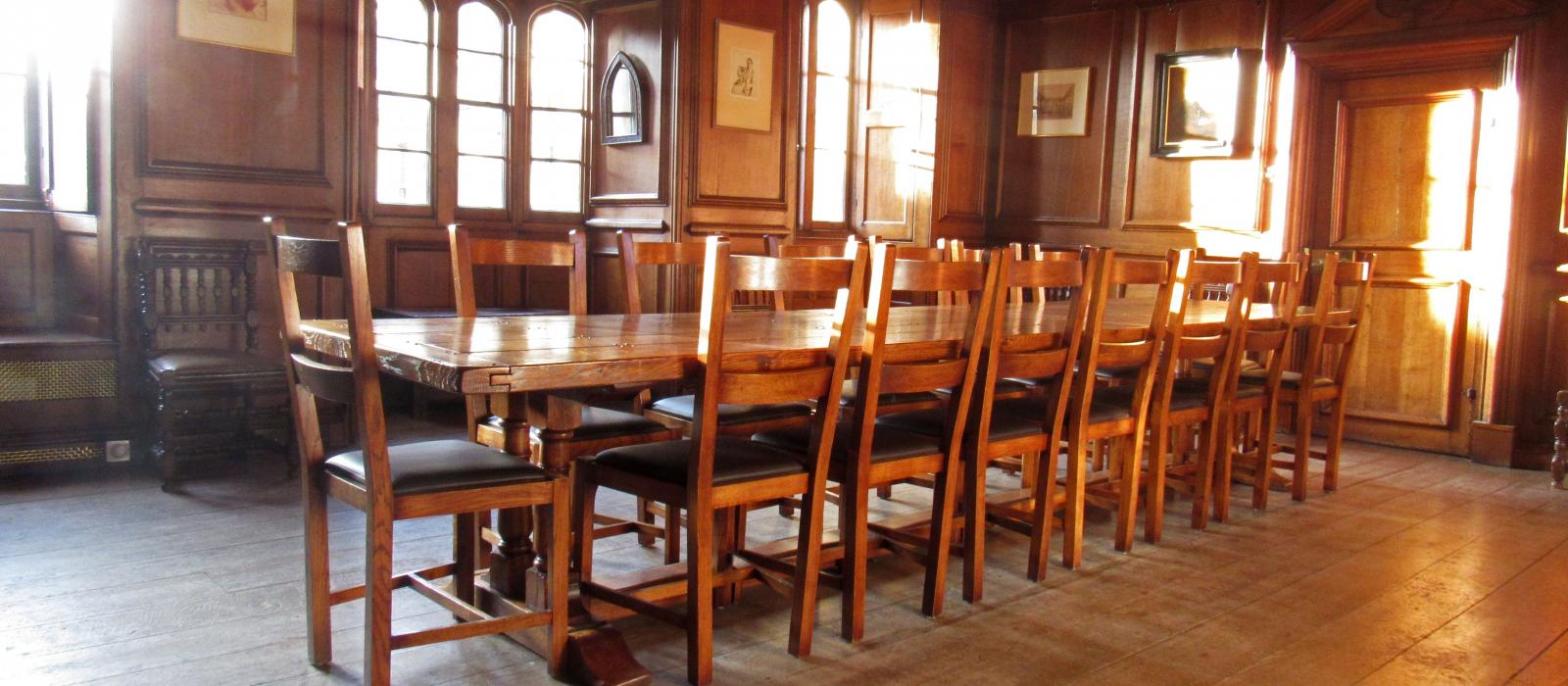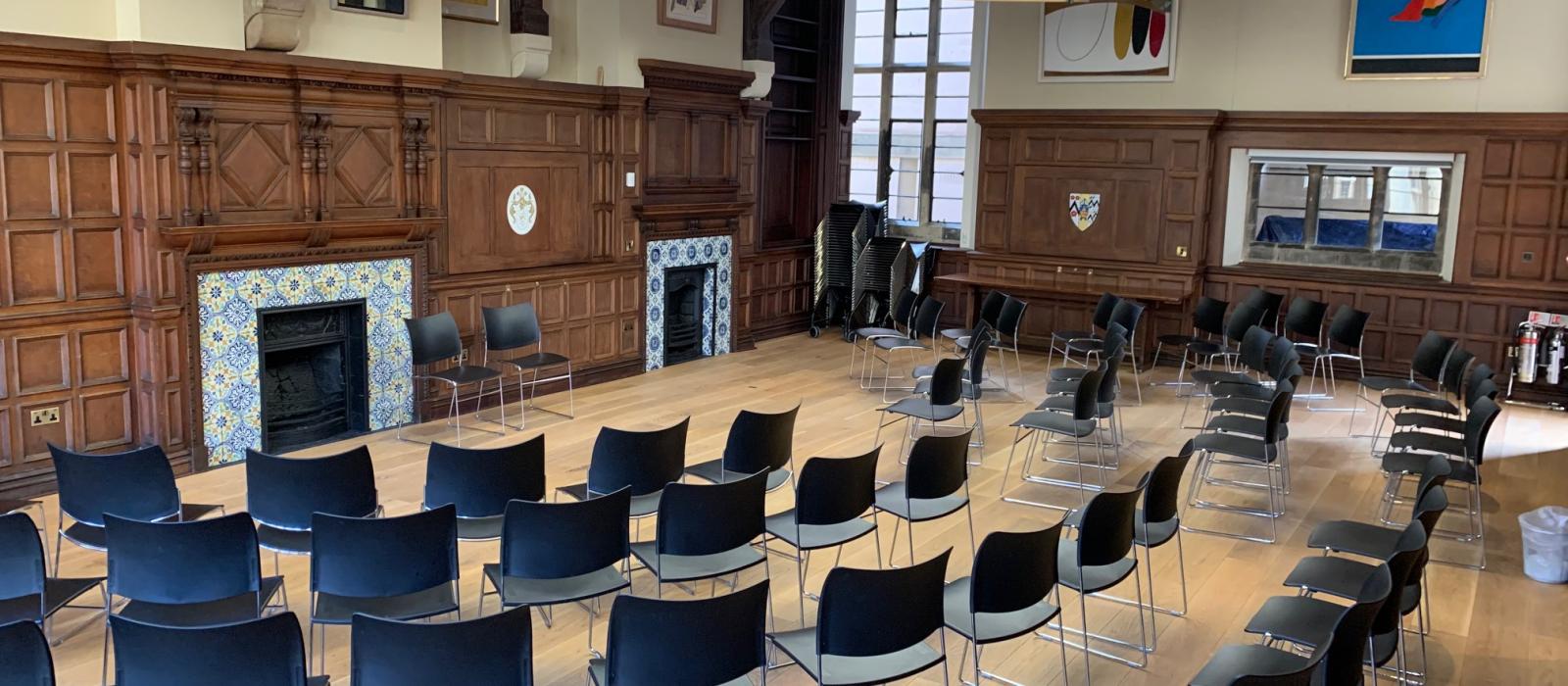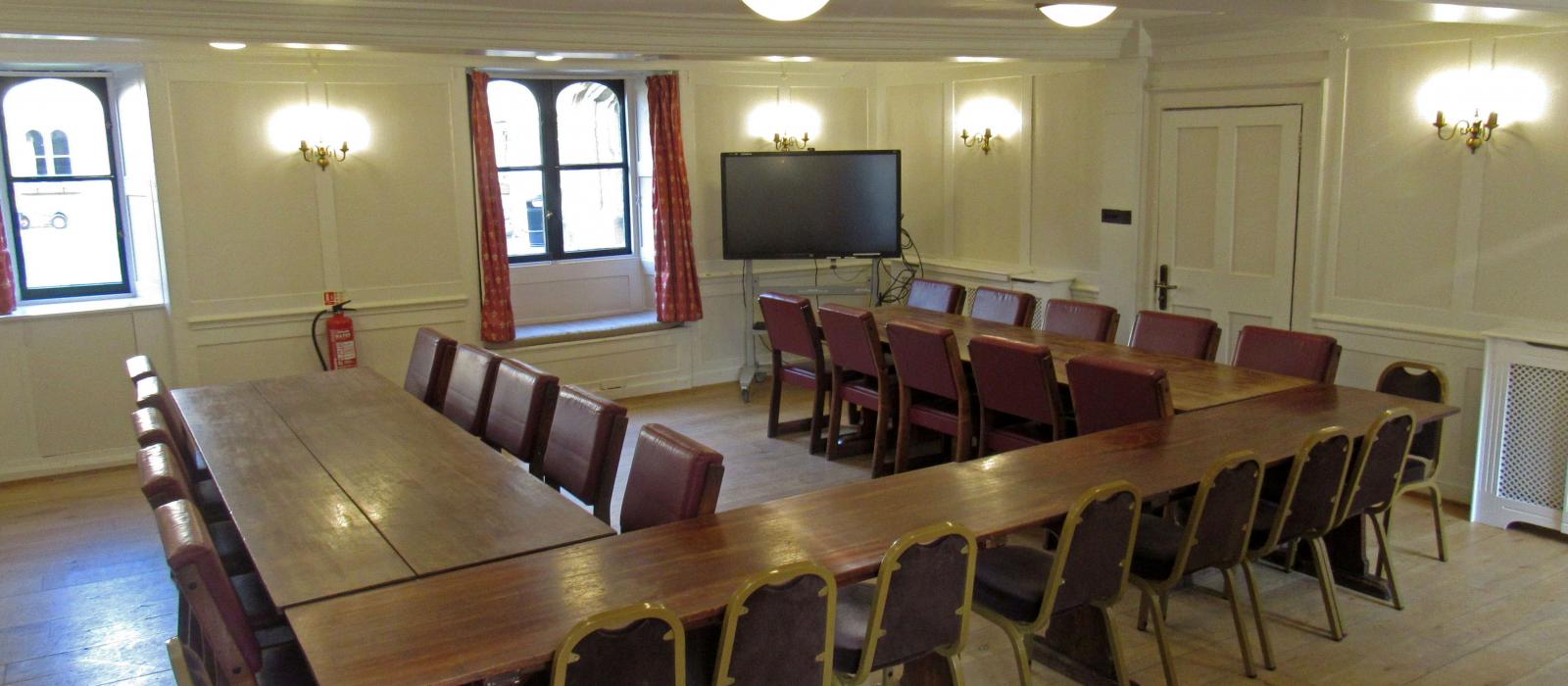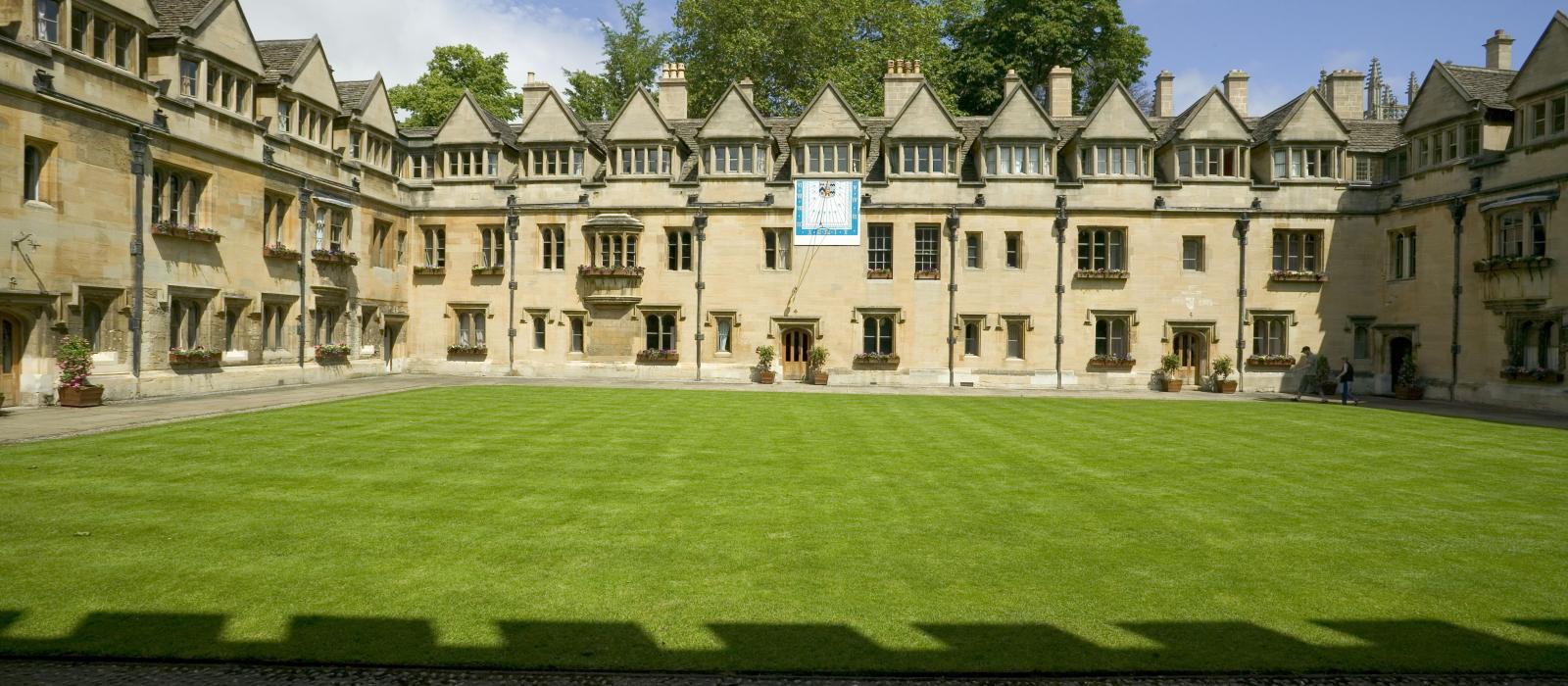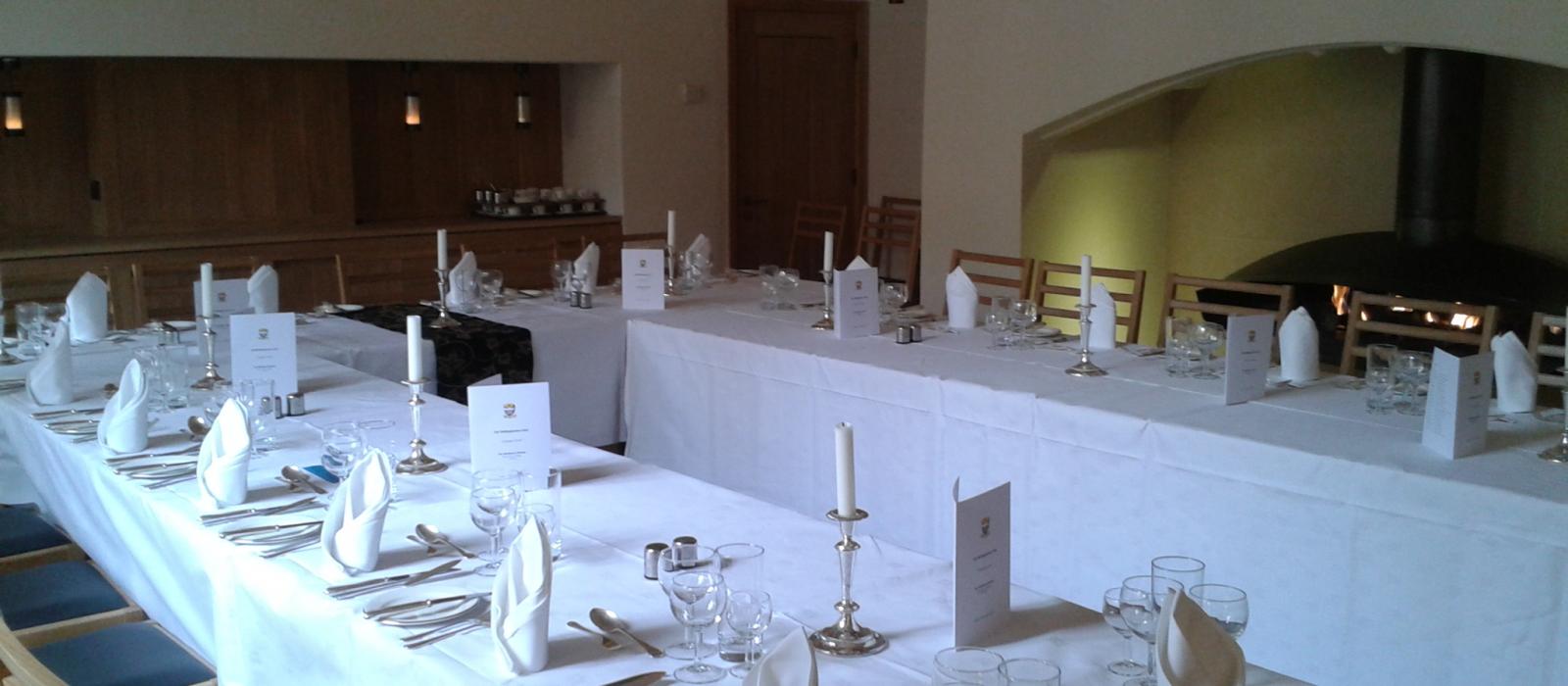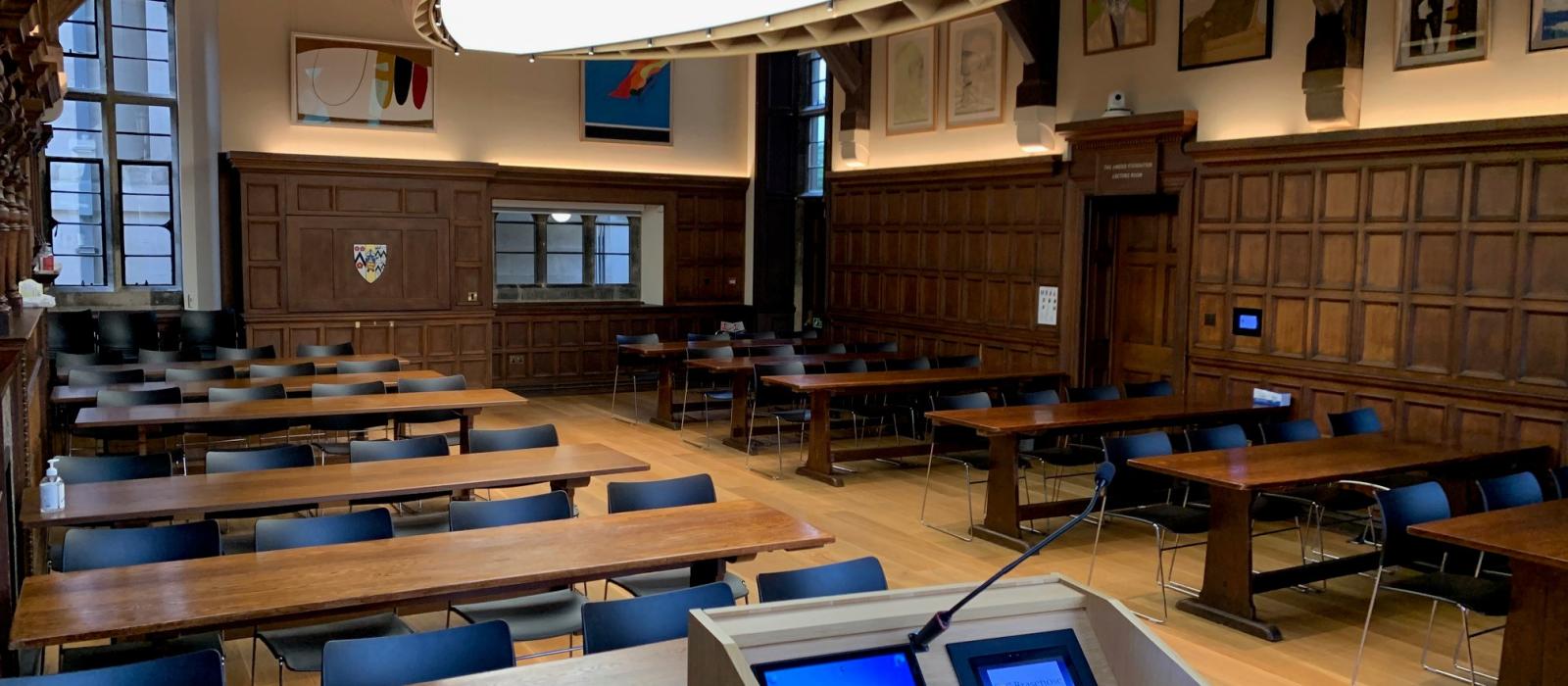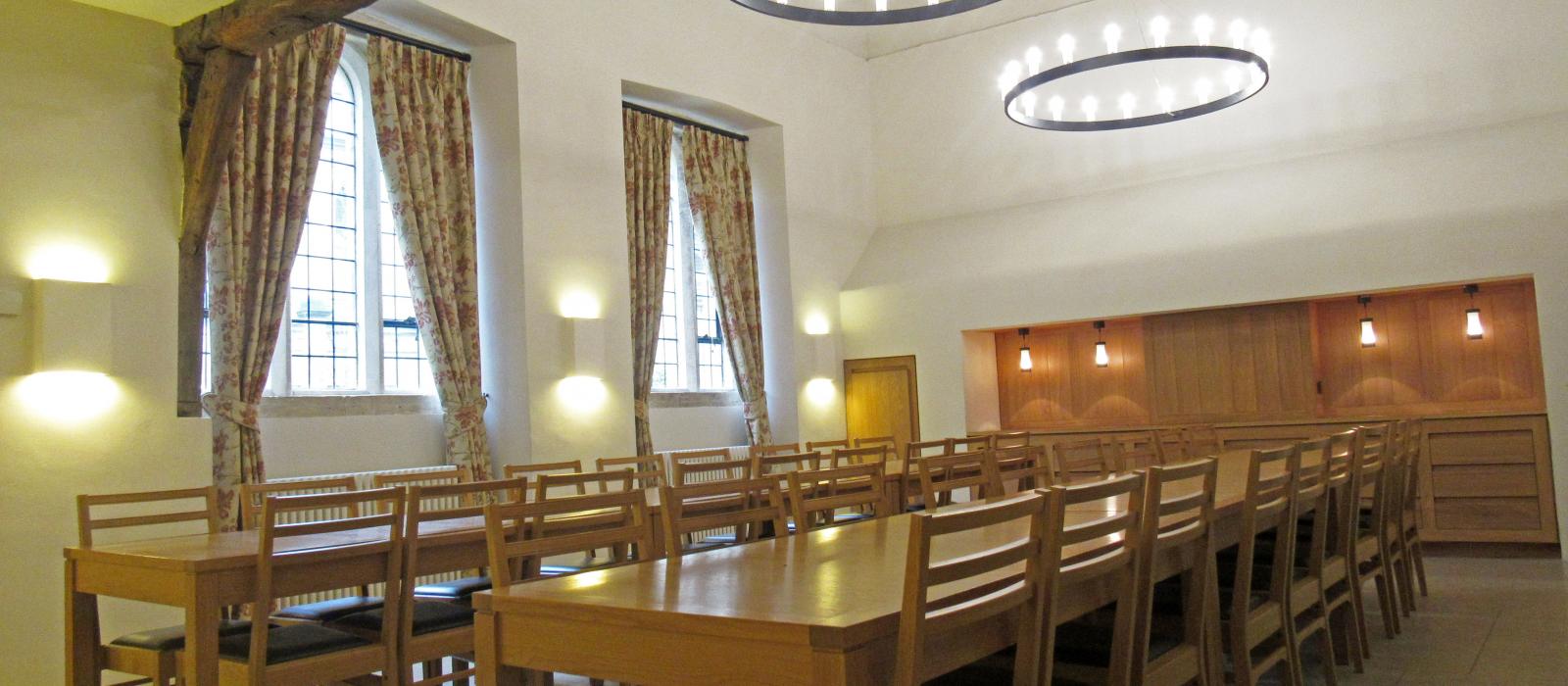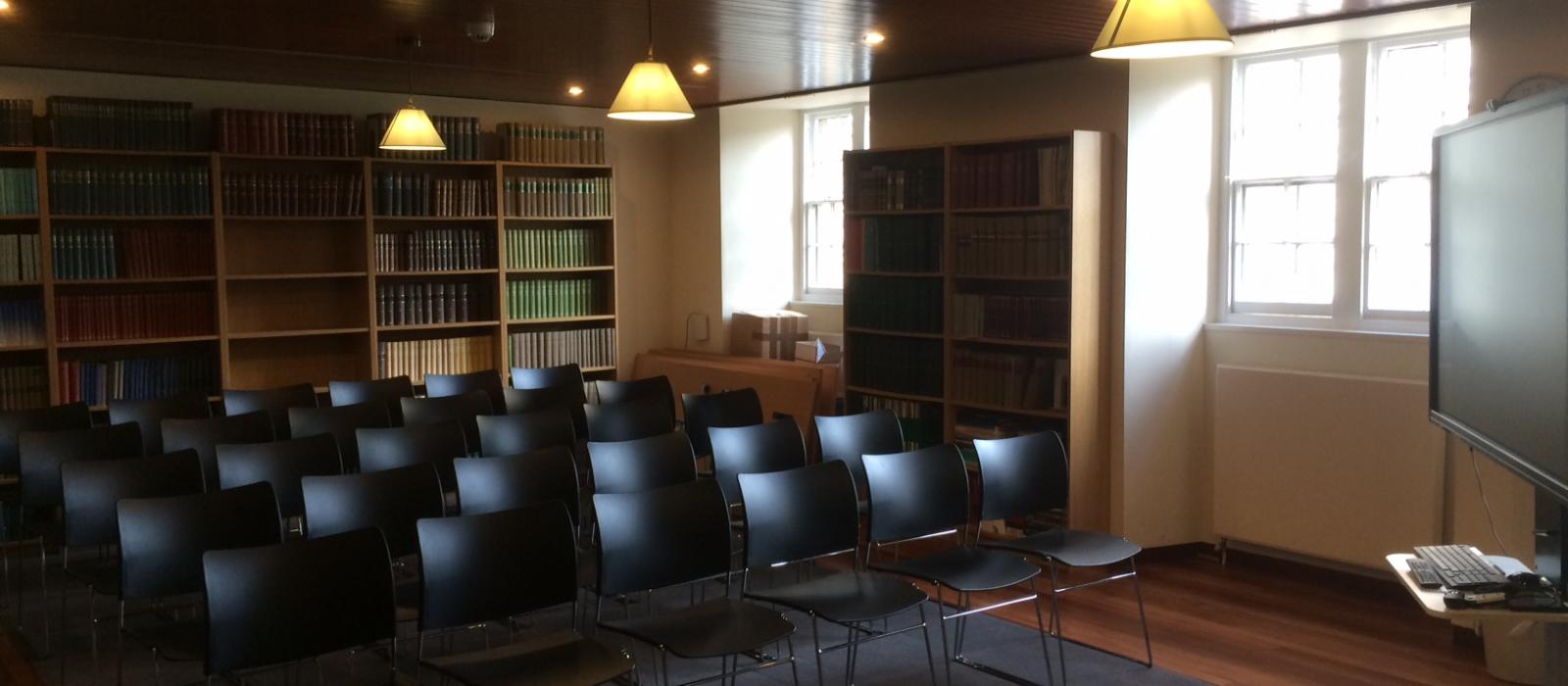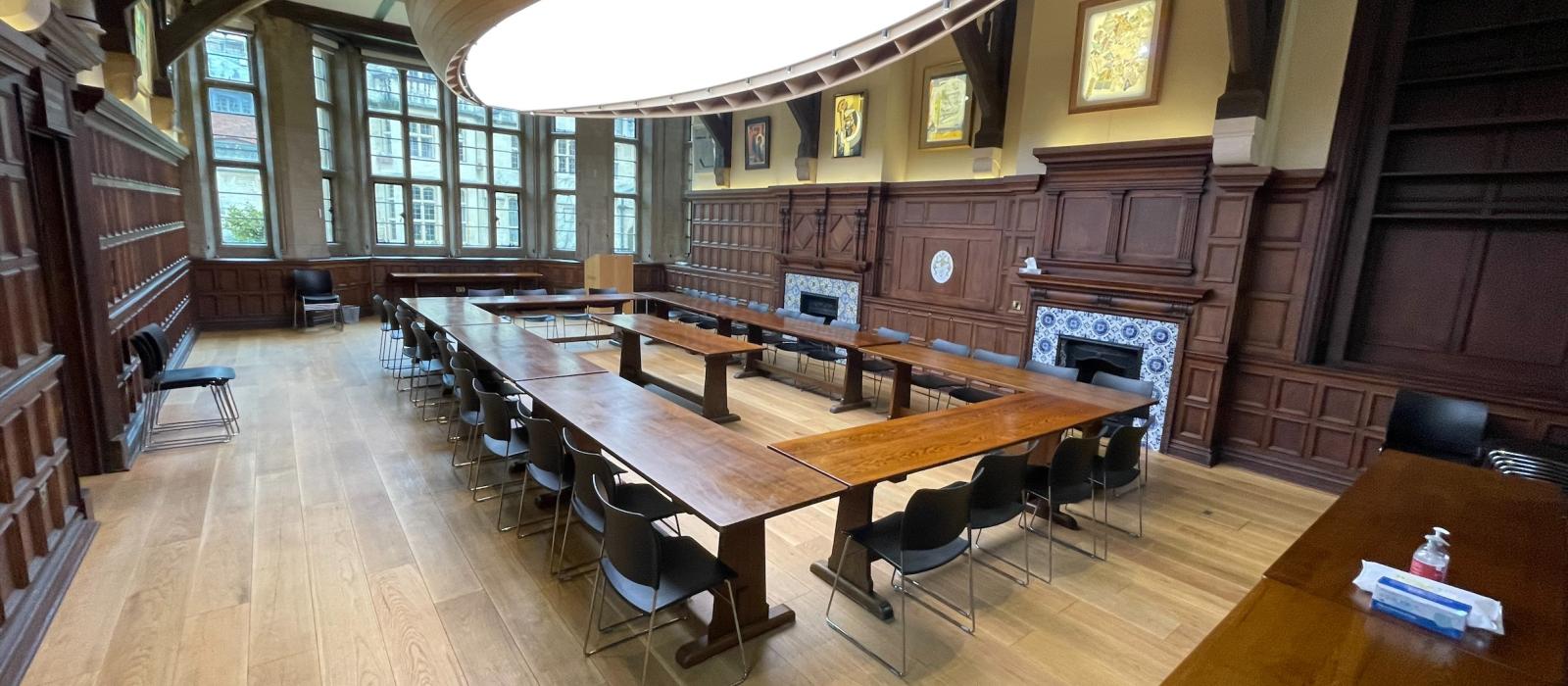 Brasenose College is located at the heart of Oxford, overlooking one of the city's iconic views, Radcliffe Square. It will celebrate its 510th anniversary in 2019 and is one of the older Oxford colleges. Brasenose has traditional accommodation set around two beautiful quads and prides itself on its warm welcome and excellent cuisine.

The college has a strong tradition of academic excellence and is a friendly and informal community, both in term time and in the conference season.  The large number of meeting rooms makes the college suitable for smaller adult conferences who wish to use our ensuite bedrooms.  It is also a popular venue for summer schools where our standard accommodation is chosen.The eight different meeting rooms are of varying sizes, four of which have projection facilities built in.

Conference guests can enjoy a central location, delicious food and warm hospitality to make a truly 'traditional' Oxford experience.
This venue offers facilities for hybrid/virtual meetings.
Brasenose College
Radcliffe Sq, Oxford OX1 4AJ
8 meeting spaces with capacity for up to 120 guests for Theatre, Classroom, Boardroom, U-shape, Hollow square, Informal, Dining, and Buffet functions.
Bedrooms 150
Ensuite 40
Standard 110
Breakfast yes
Lunch yes
Dinner yes
"Conference Oxford have been of great help to us - much appreciated."
Society for the History of Astronomy
Ryan Shaw
conference.manager@bnc.ox.ac.uk
01865 277828
www.bnc.ox.ac.uk
Amersi Lecture Room

Theatre 100

Classroom 48

Boardroom 24

U-shape 32

Hollow square 32

Wood Panelled Room , with large windows overlooking the new Quad.

Facilities

Media Screen offering full AV facilities including Hybrid

Accessibility

Ground floor with access from the lodge, one step, ramp available.

Available

Vacation

Lecture Room VII

Theatre 30

Boardroom 12

U-shape 29

Dual aspect overlooking old quad and deer park on the ground floor.

Facilities

Media Screen offering full AV facilities including Hybrid

Accessibility

Ground floor with easy access from the lodge.

Available

Vacation

Stocker Room

Theatre 30

Classroom 28

Boardroom 15

Overlooking Radcliffe Square.

Facilities

Media Screen offering full AV facilities including Hybrid

Accessibility

Ground floor with easy access from the lodge.

Available

Vacation

Stamford 1 & 2

Modern rooms in the basement.

Facilities

Boardroom table with full audio-visual facilities, Media Screen offering full AV facilities including Hybrid

Accessibility

Basement down a flight of stairs.

Available

Vacation

Old Library

First floor wood-panelled very traditional room.

Facilities

Media Screen offering full AV facilities including Hybrid

Accessibility

On first floor.

Available

Vacation

Eckersley Room

Traditional study on the first floor.

Facilities

Accessibility

On first floor.

Available

Vacation

Dining Hall

Very traditional college dining hall with high table and benches.

Facilities

Accessibility

Up a short flight of stairs.

Available

Vacation

Medieval Kitchen

Minimalist dining room with fantastic ceiling.

Facilities

Media Screen offering full AV facilities including Hybrid

Accessibility

Full disabled access.

Available

Vacation