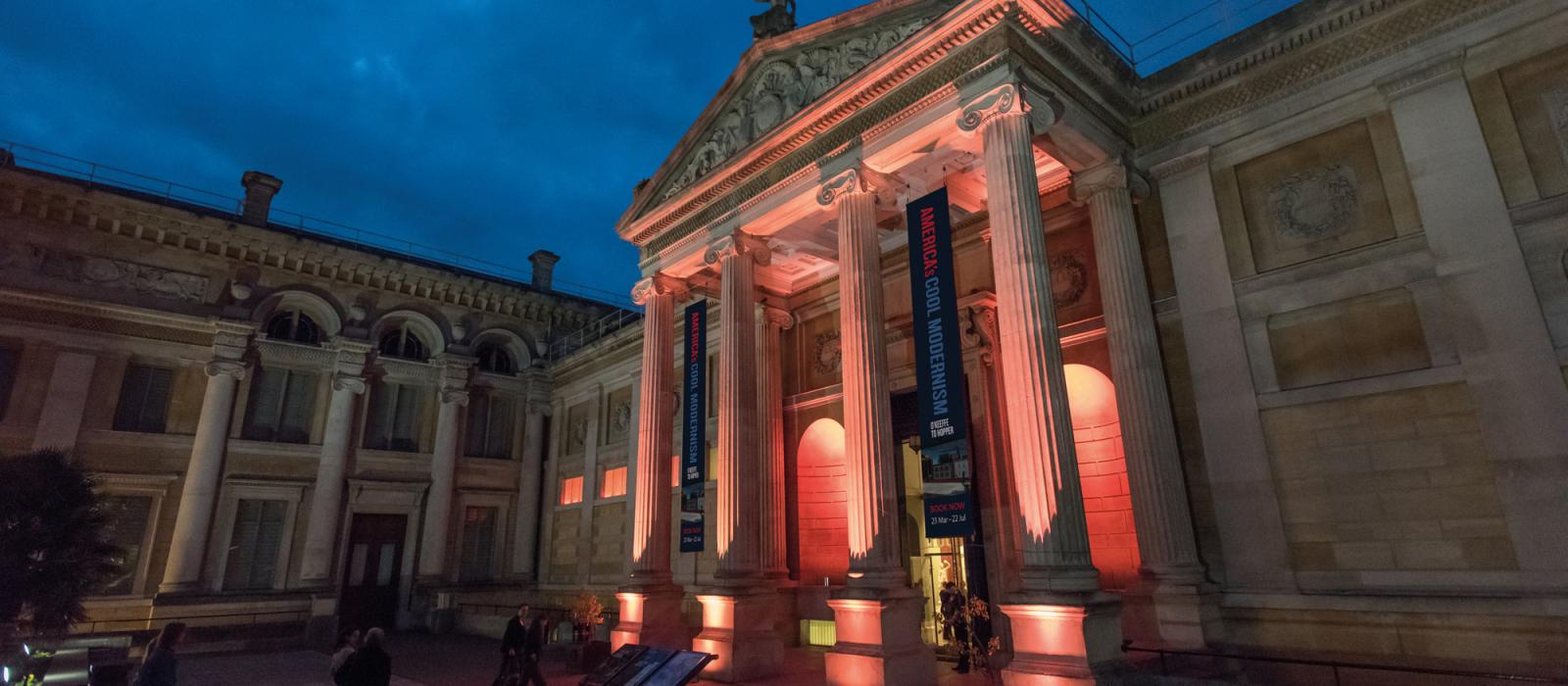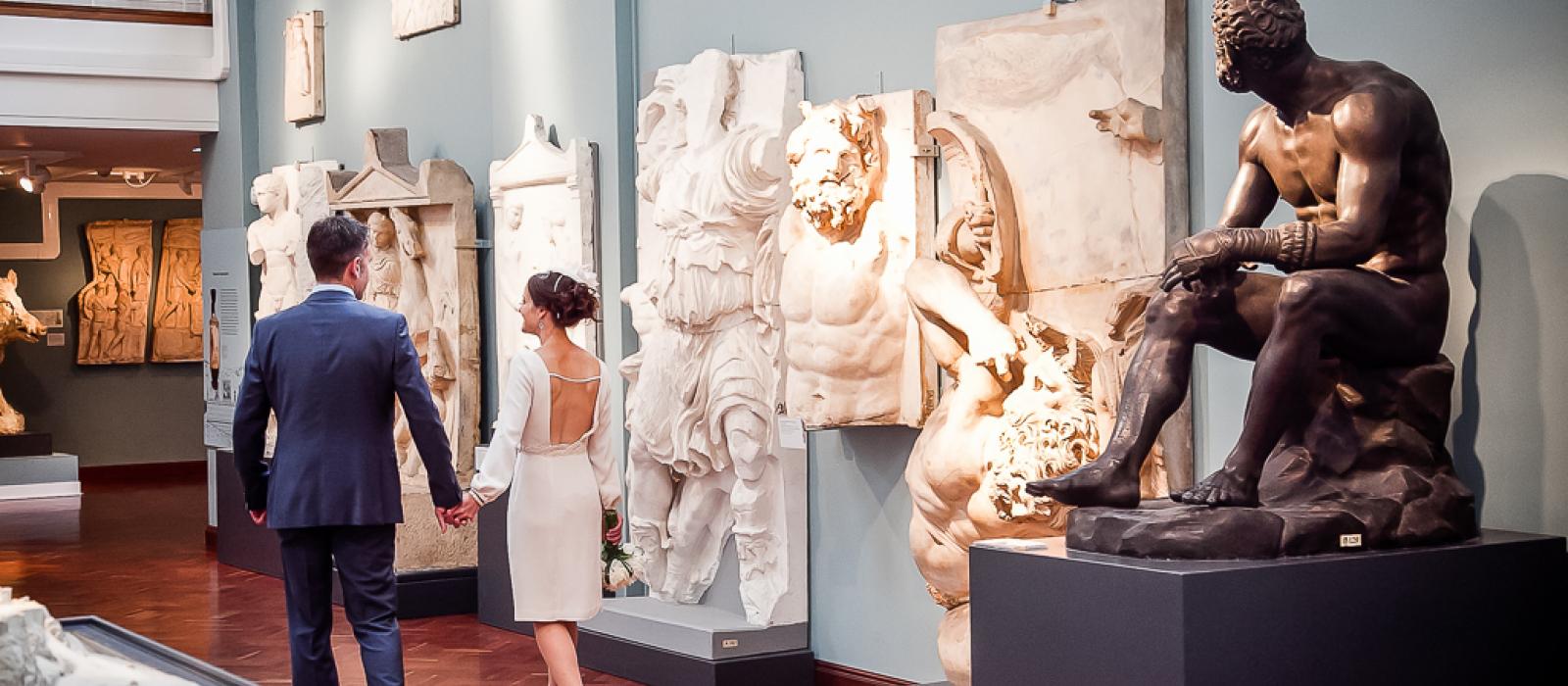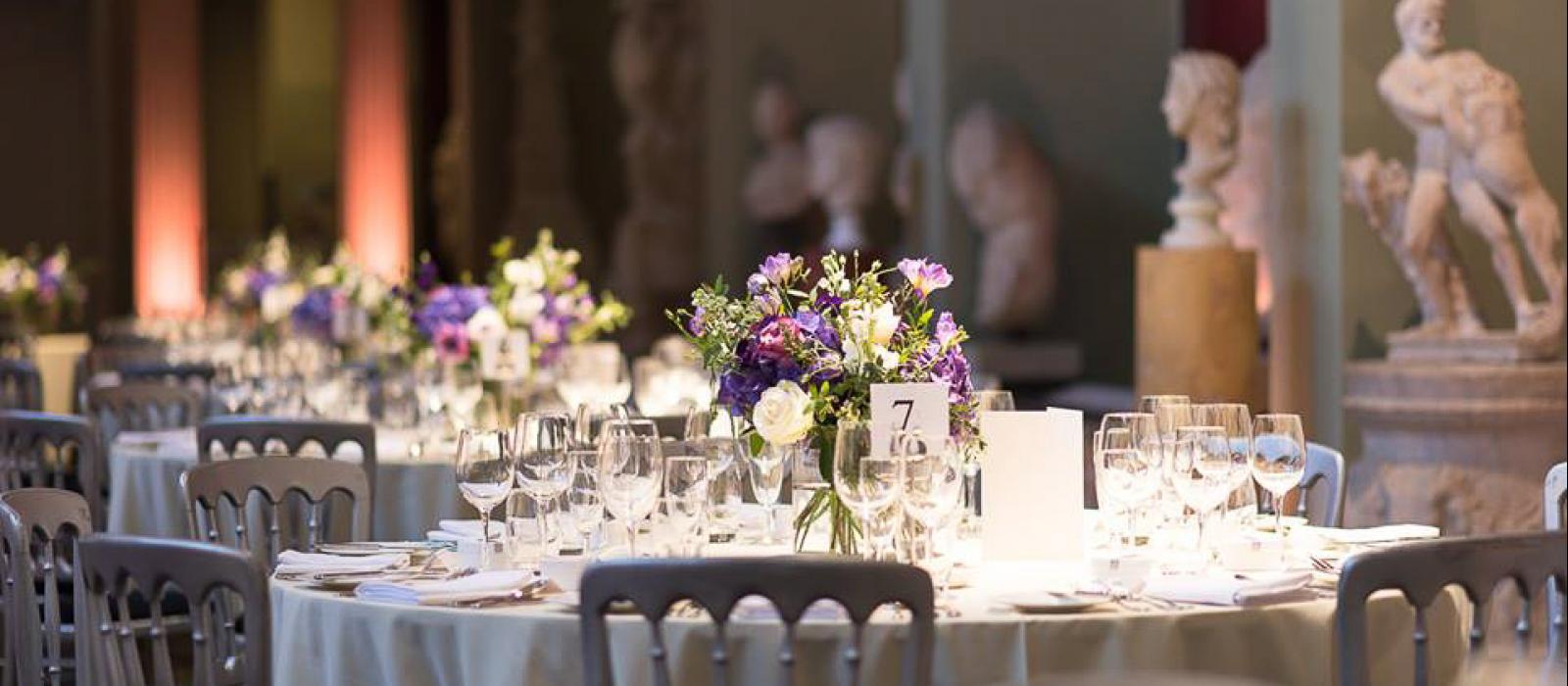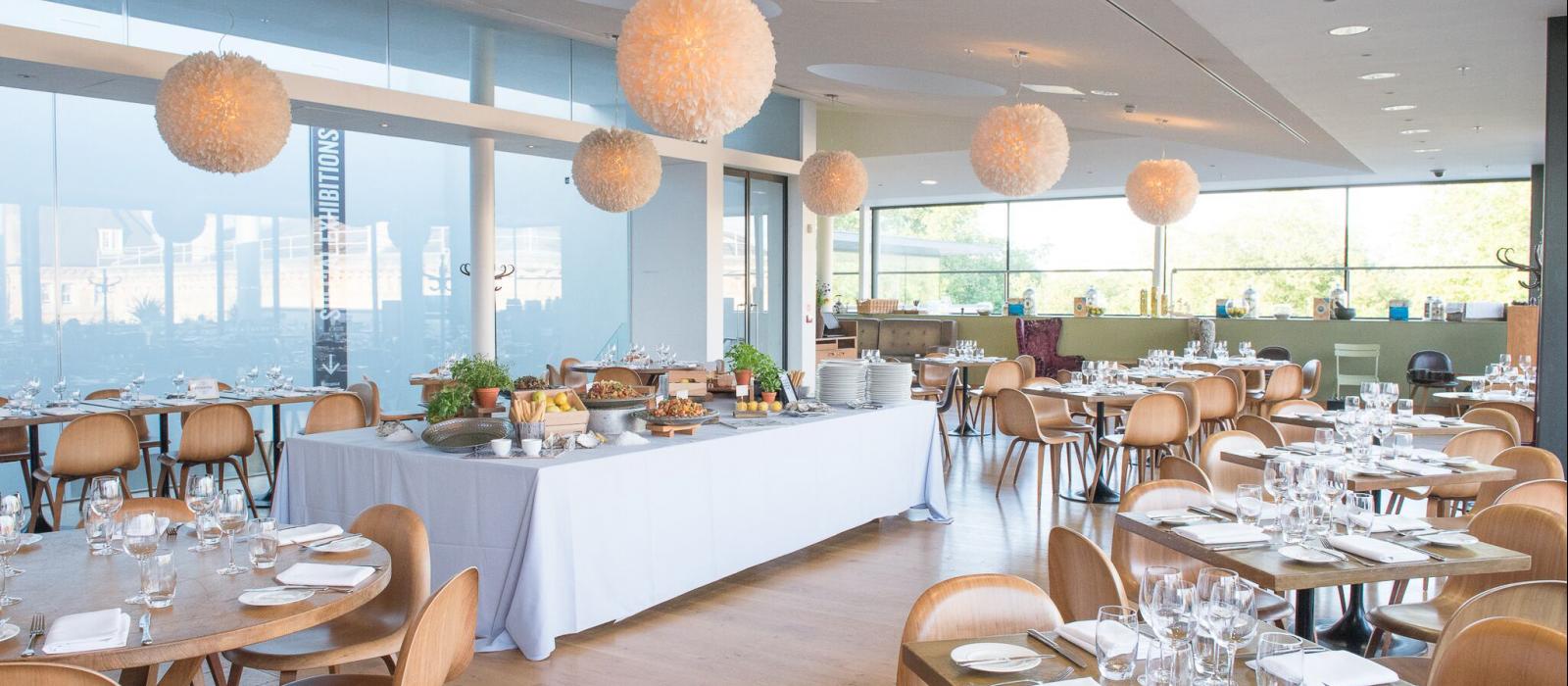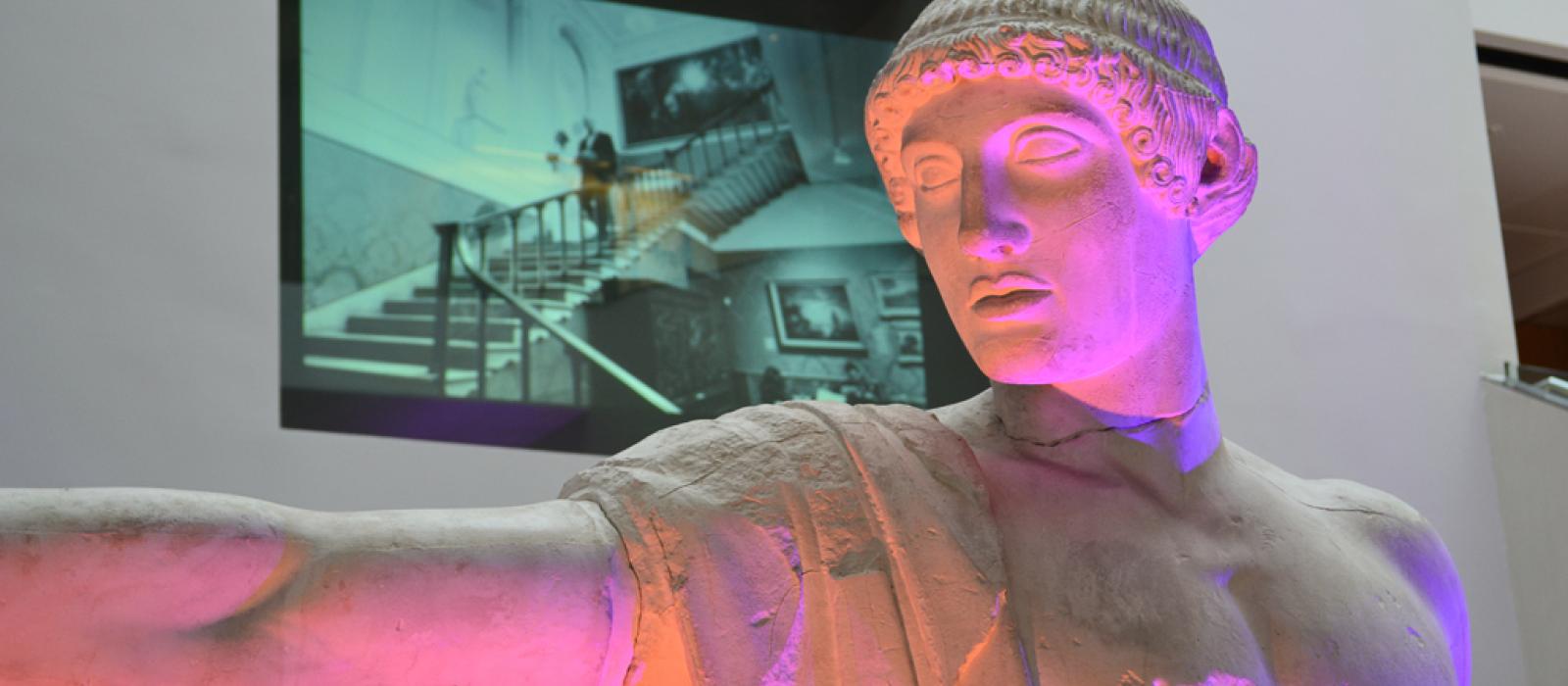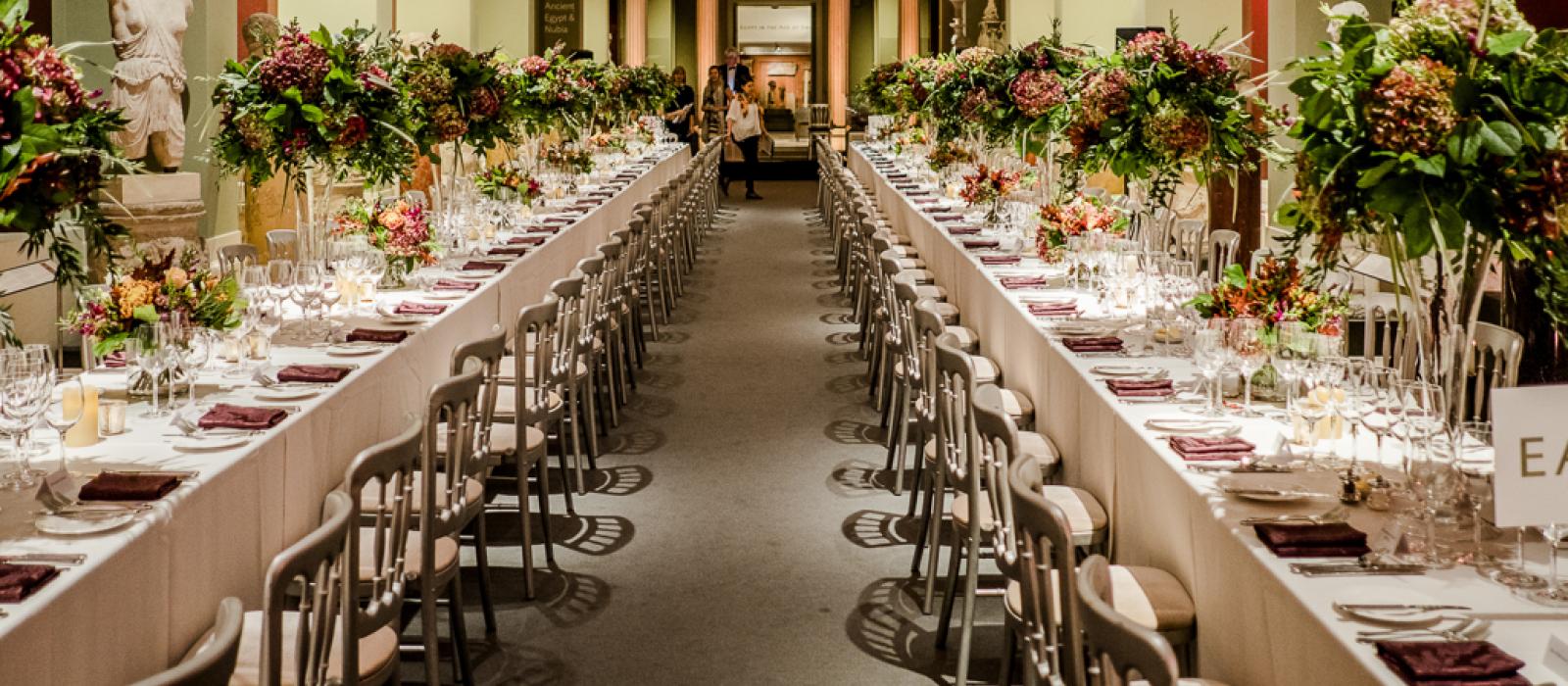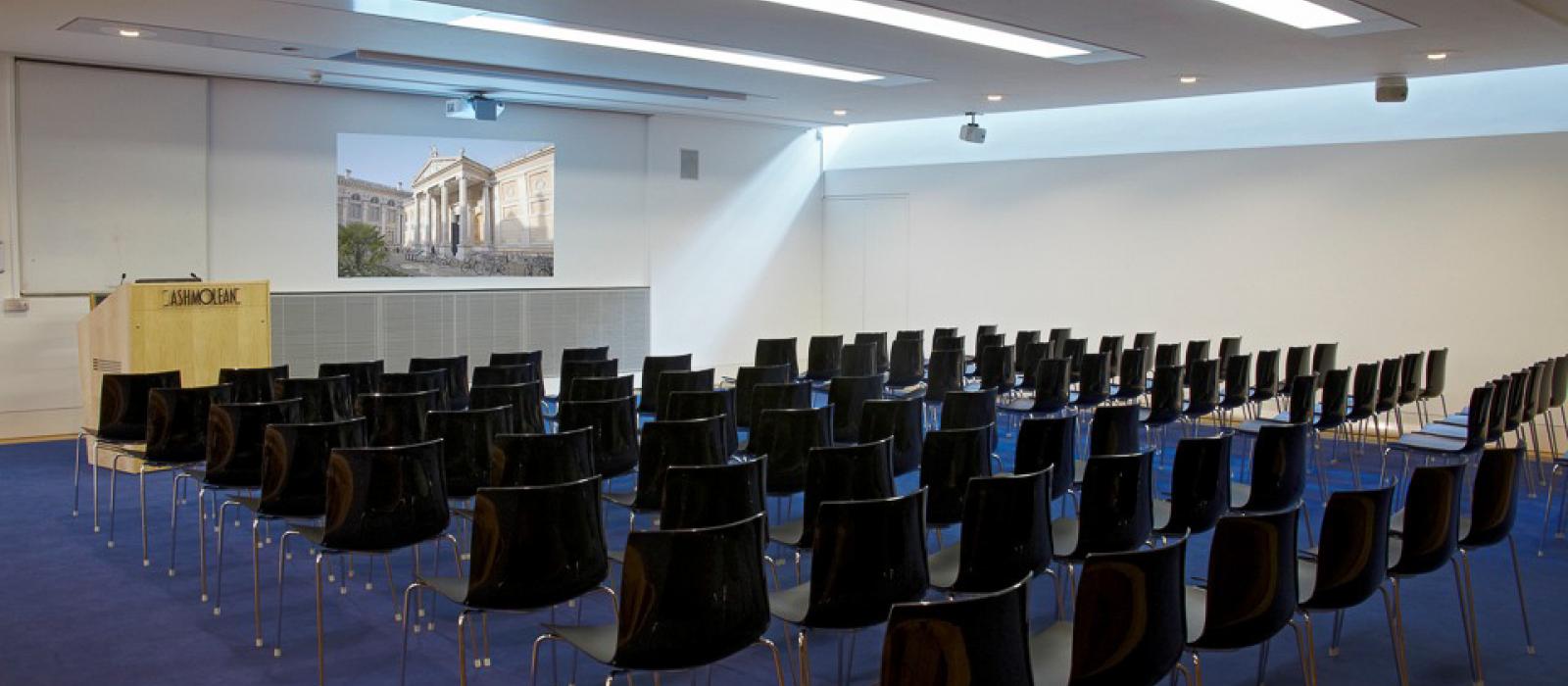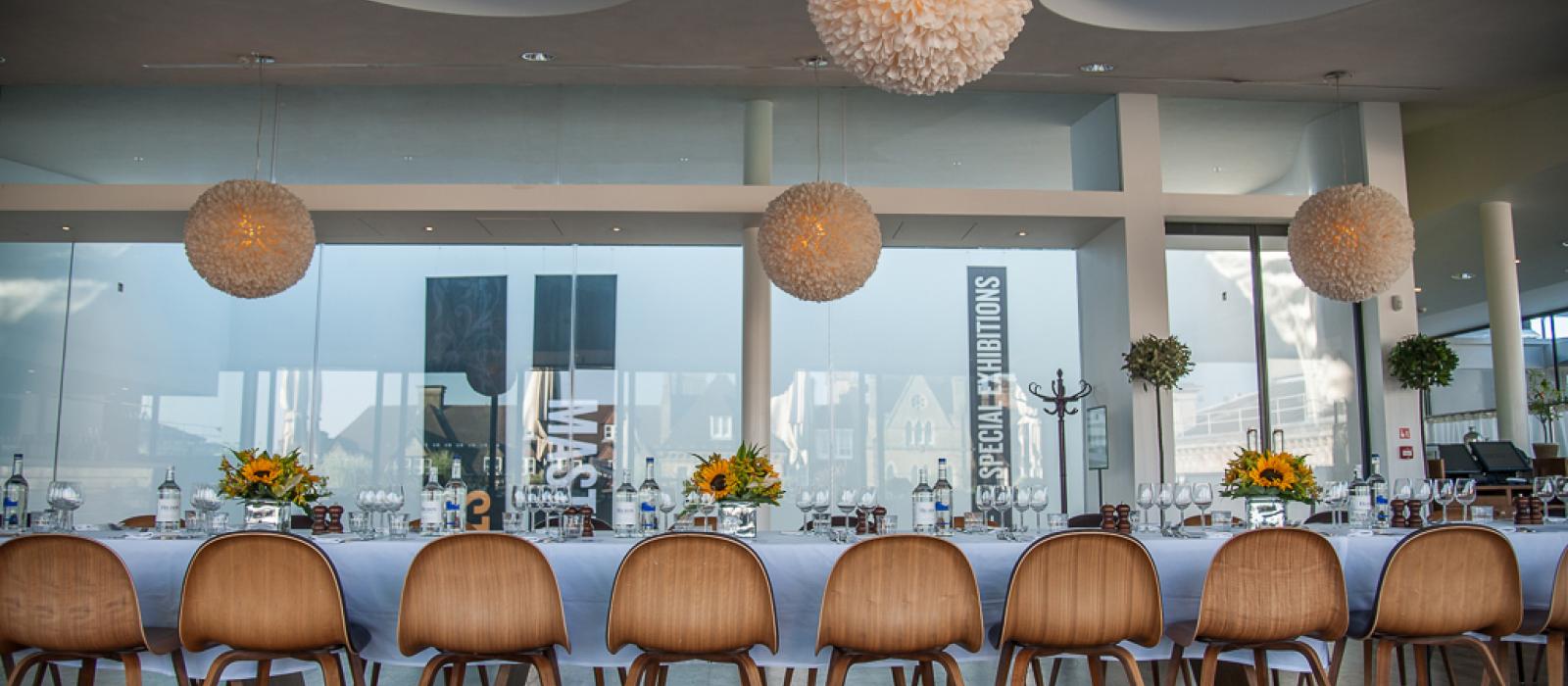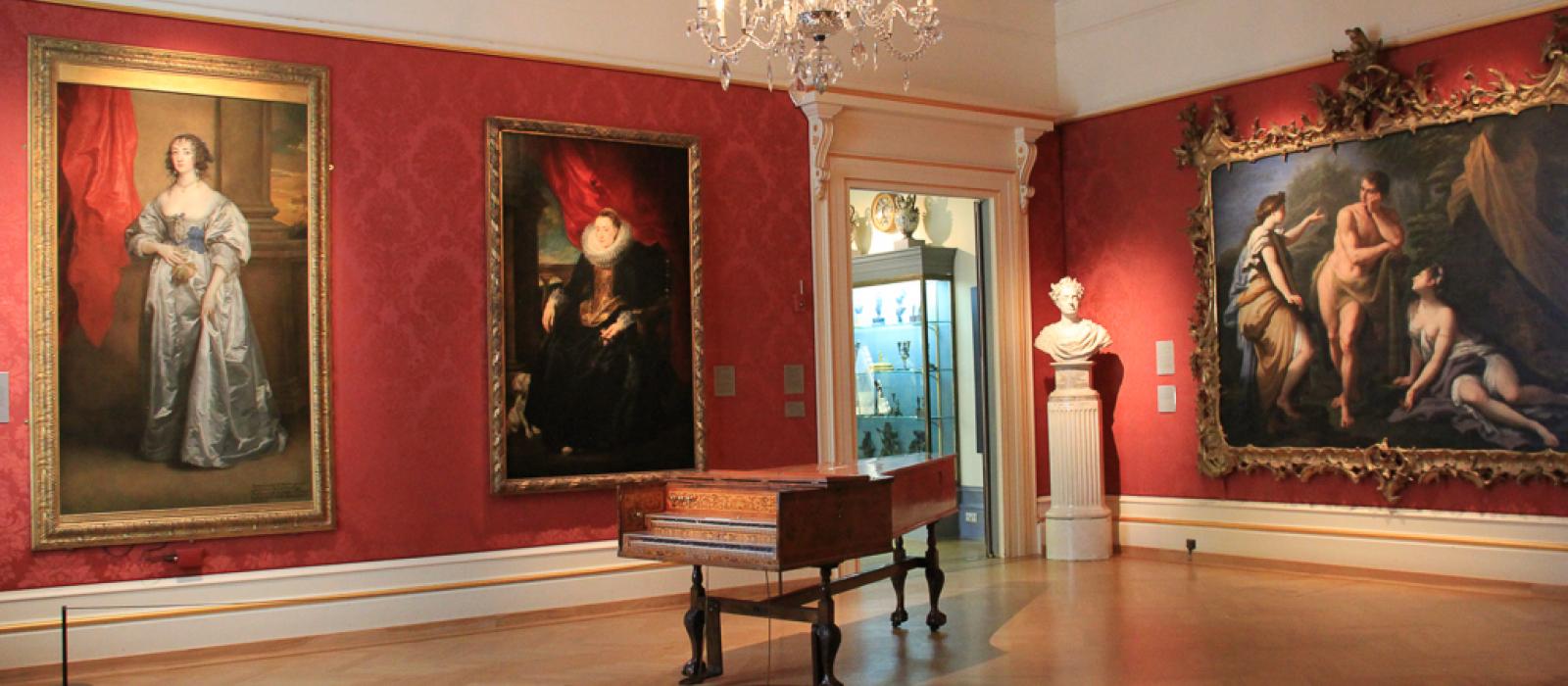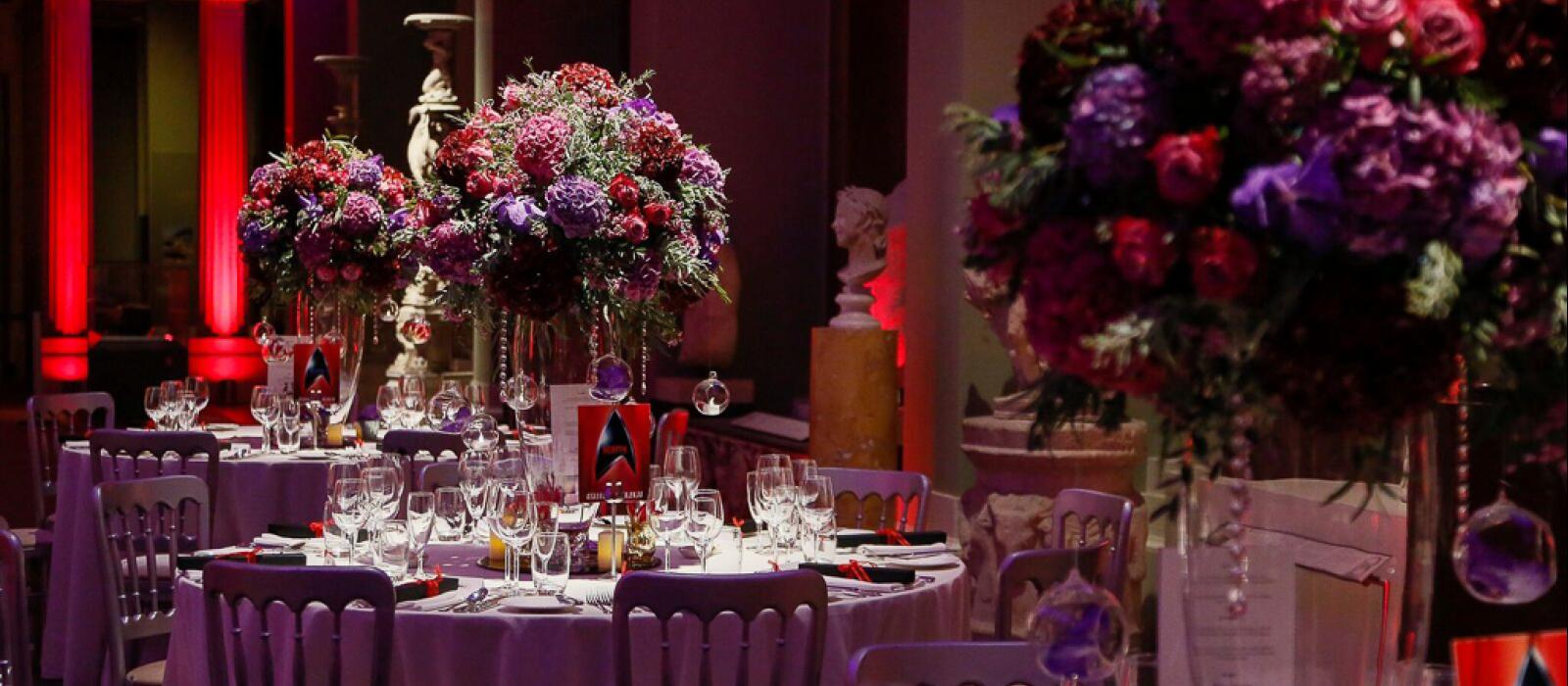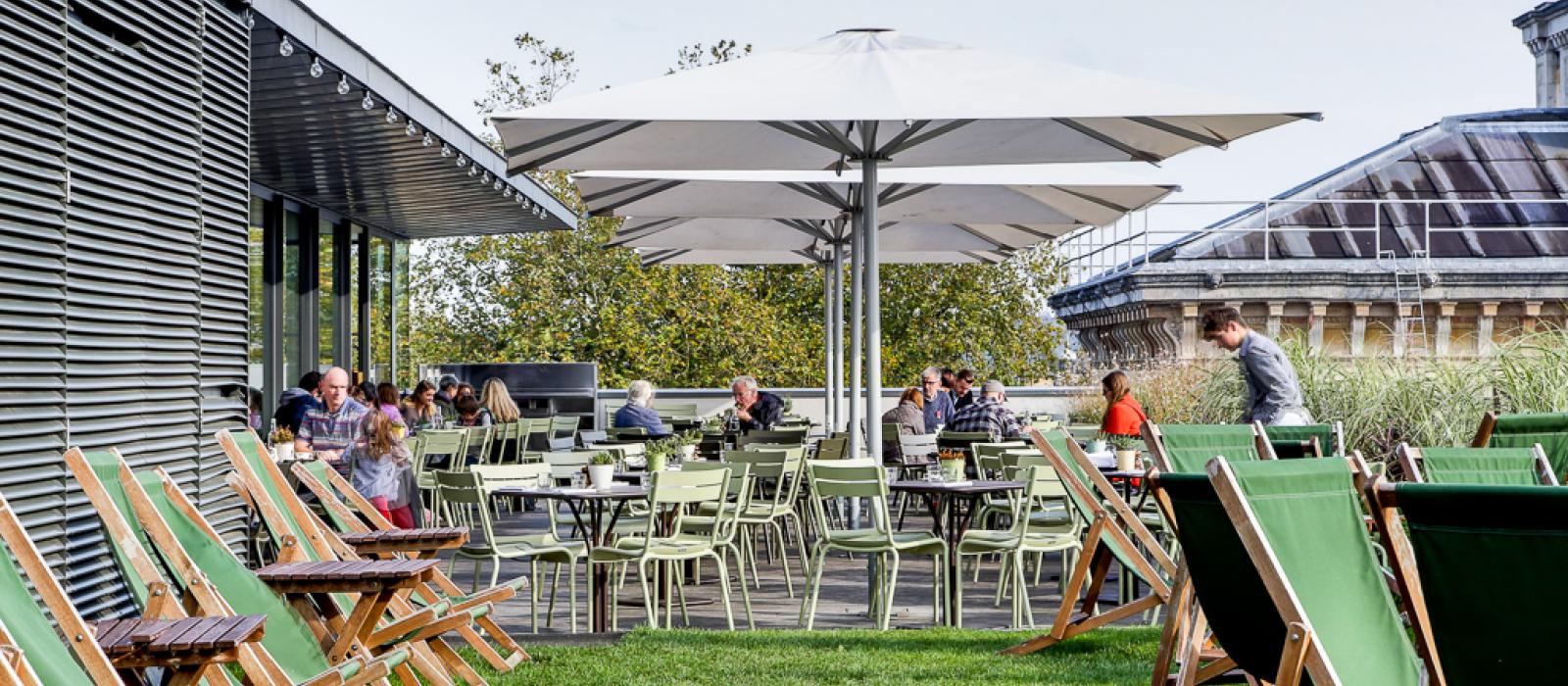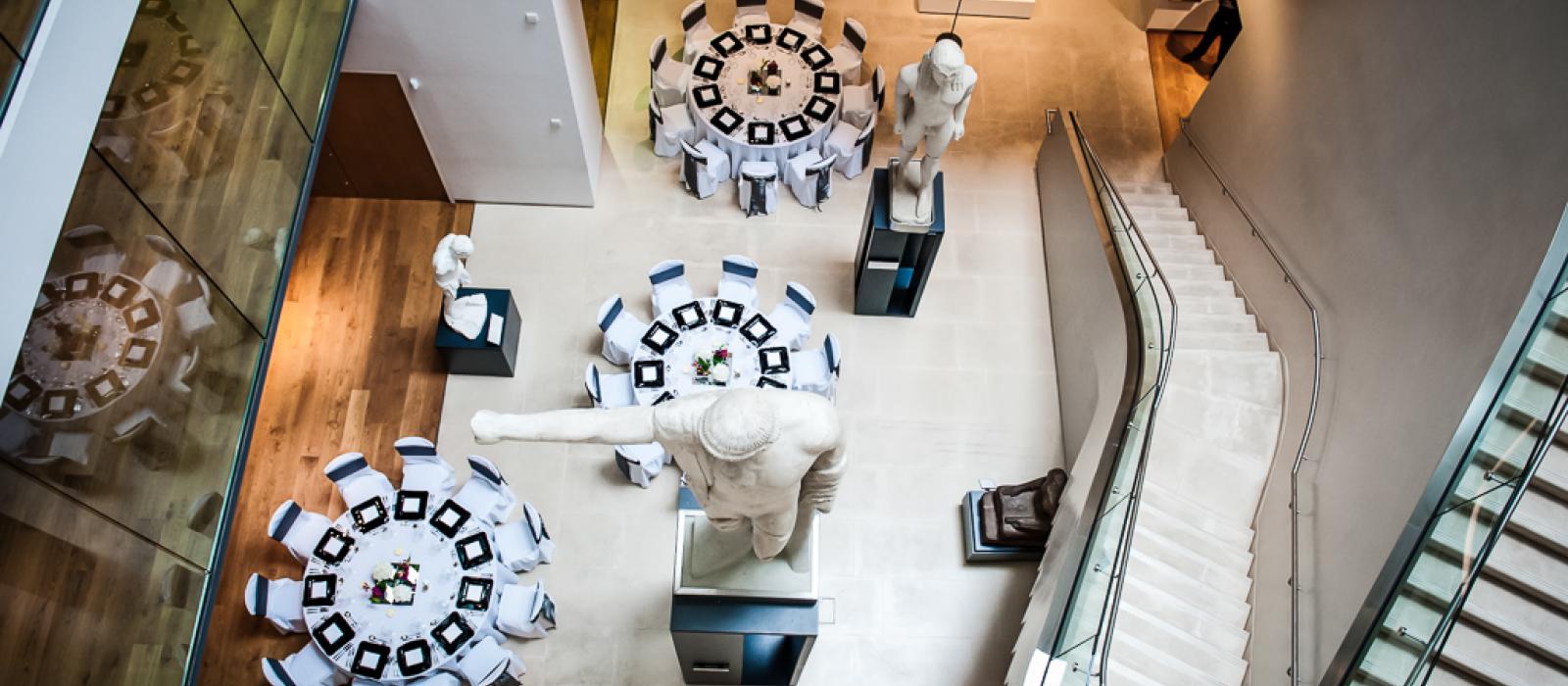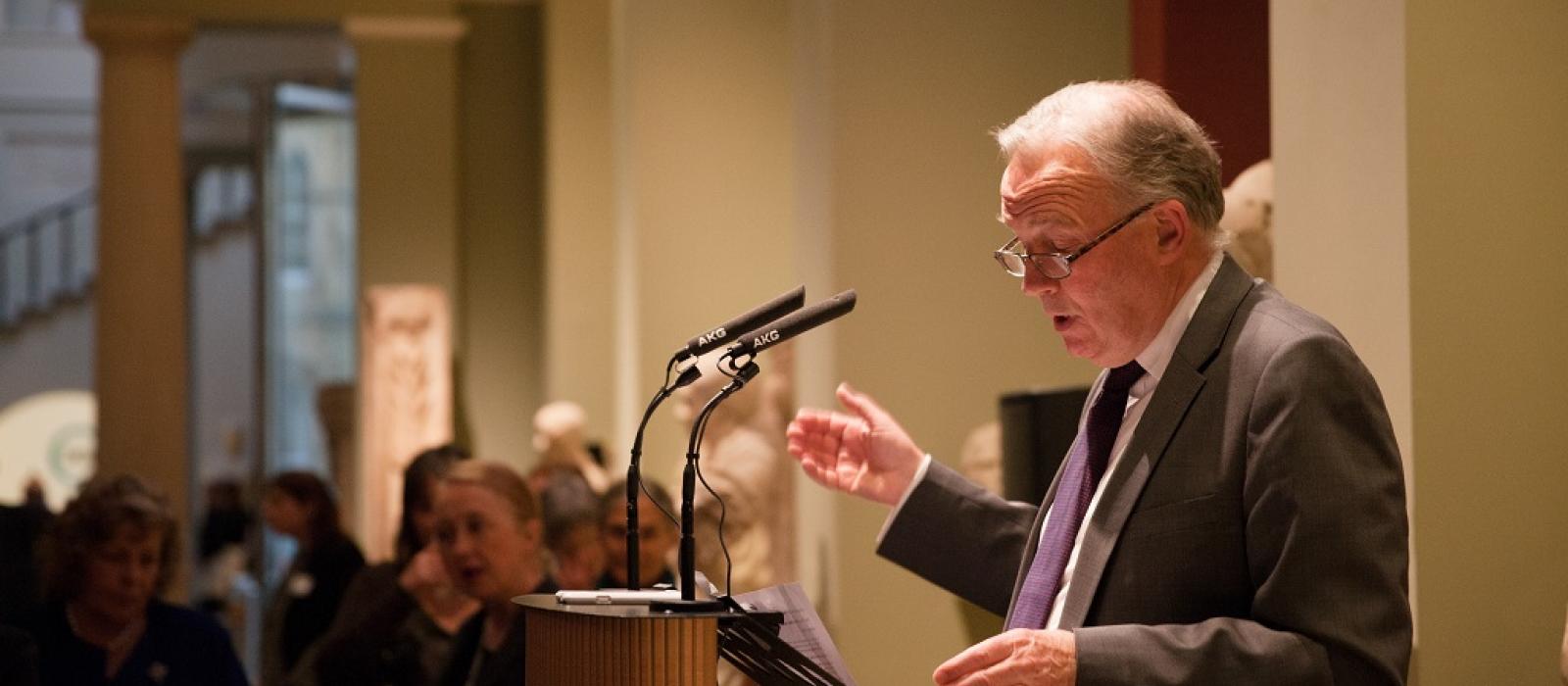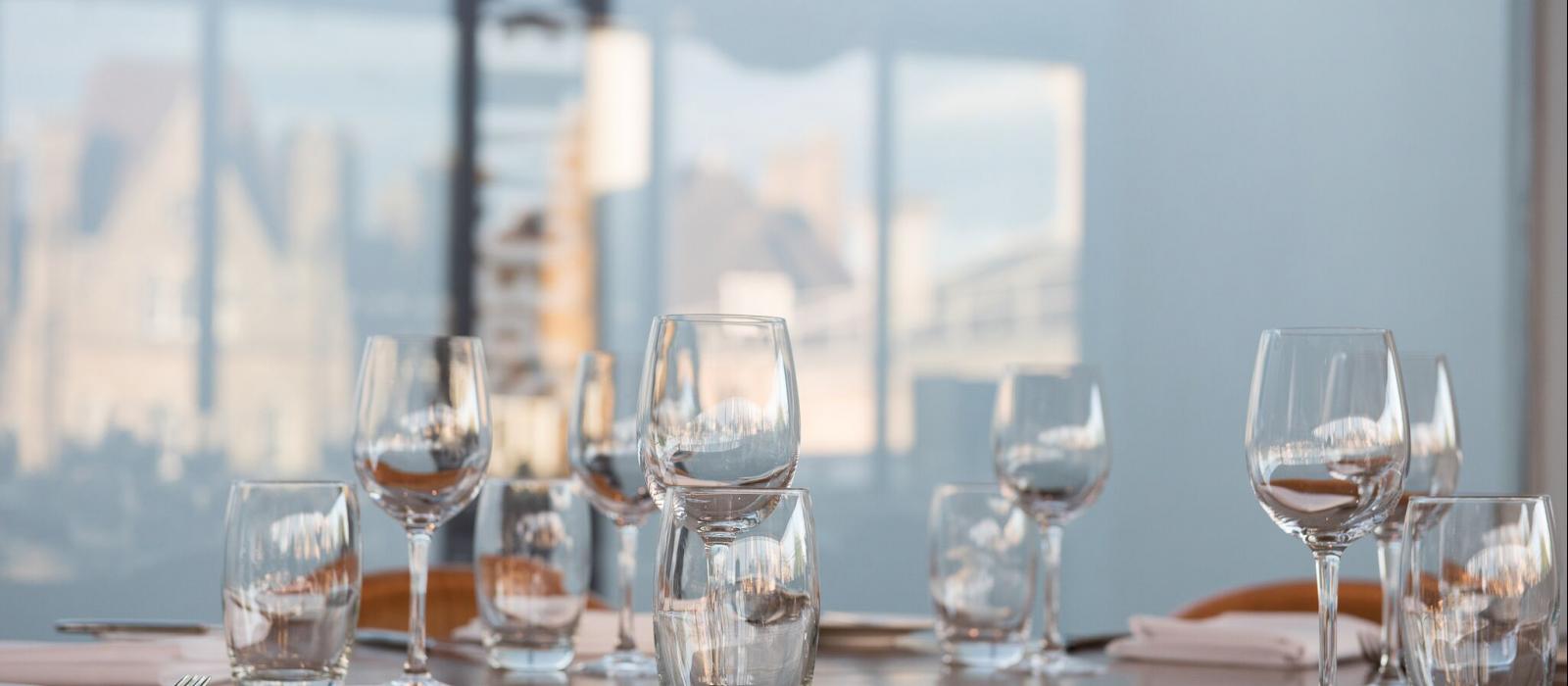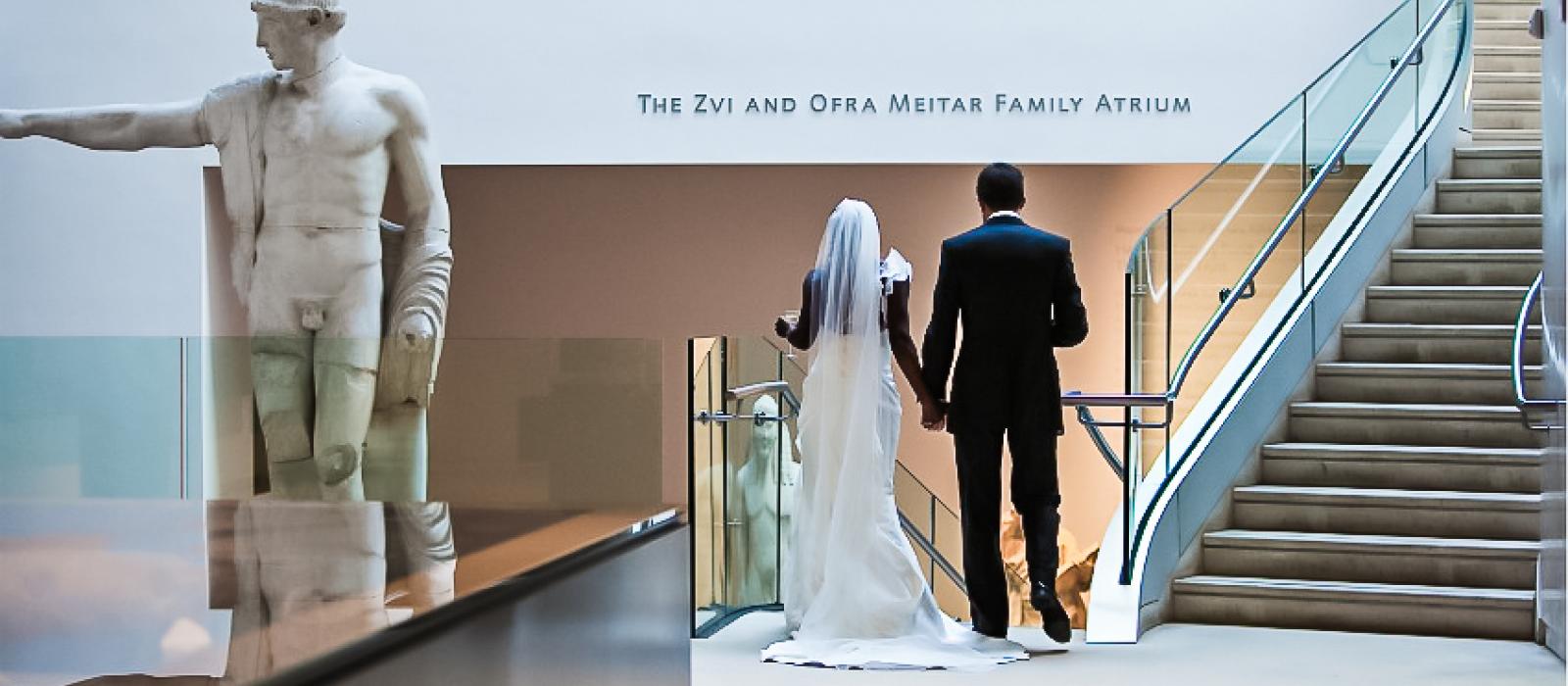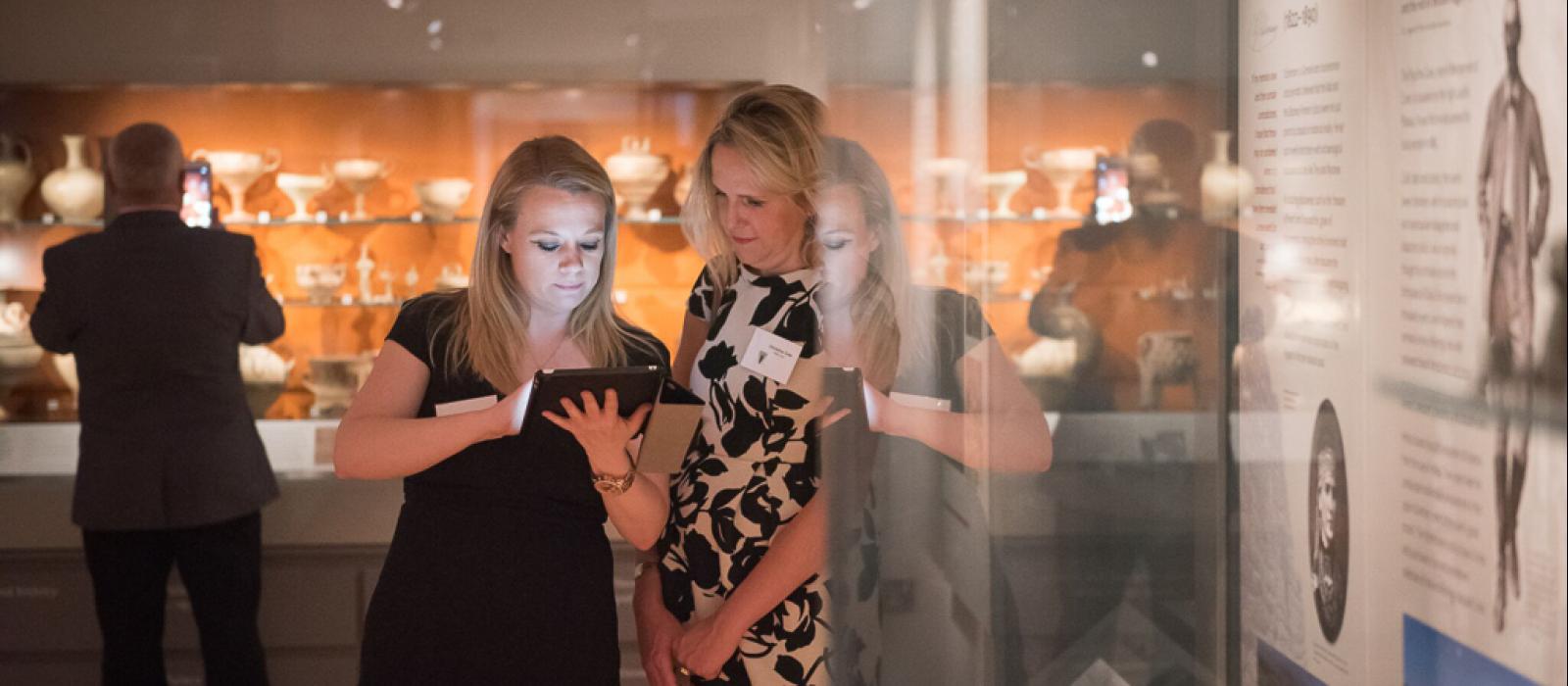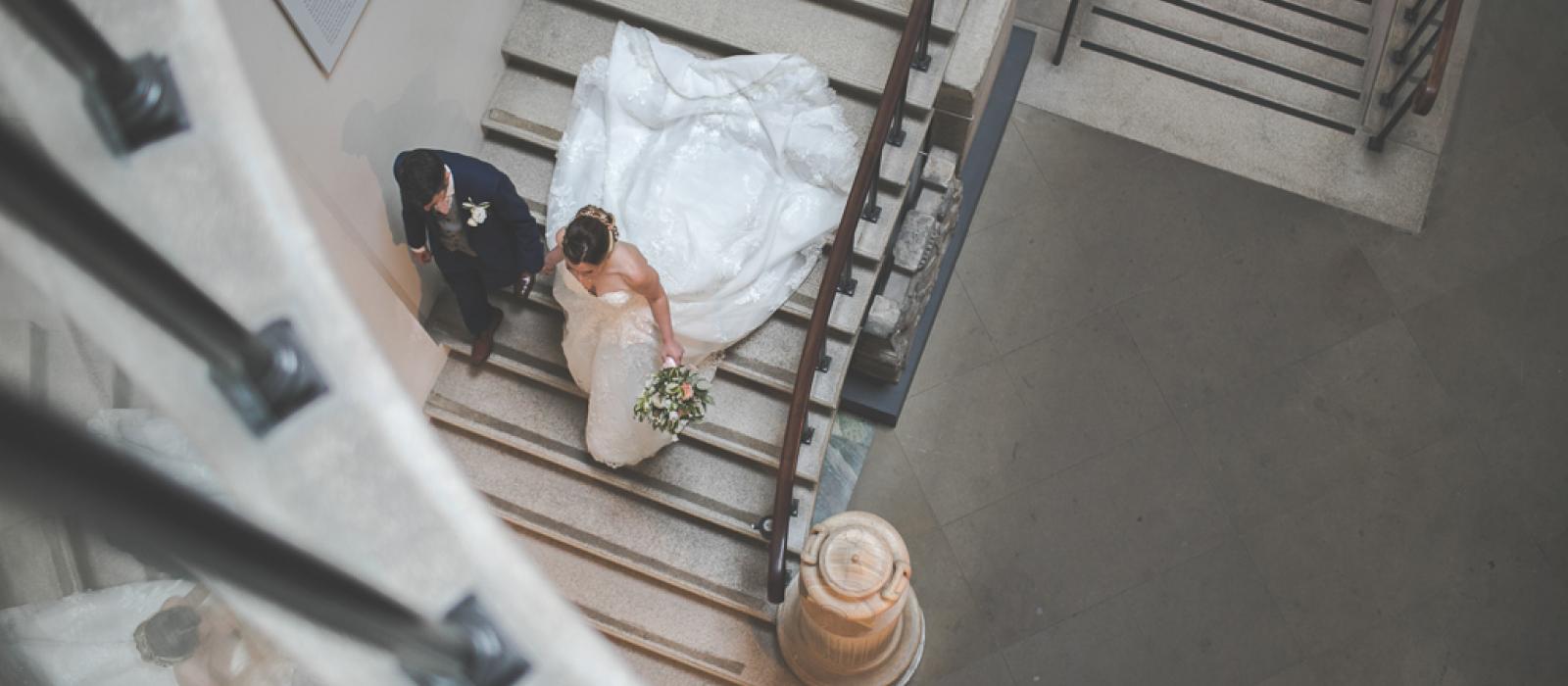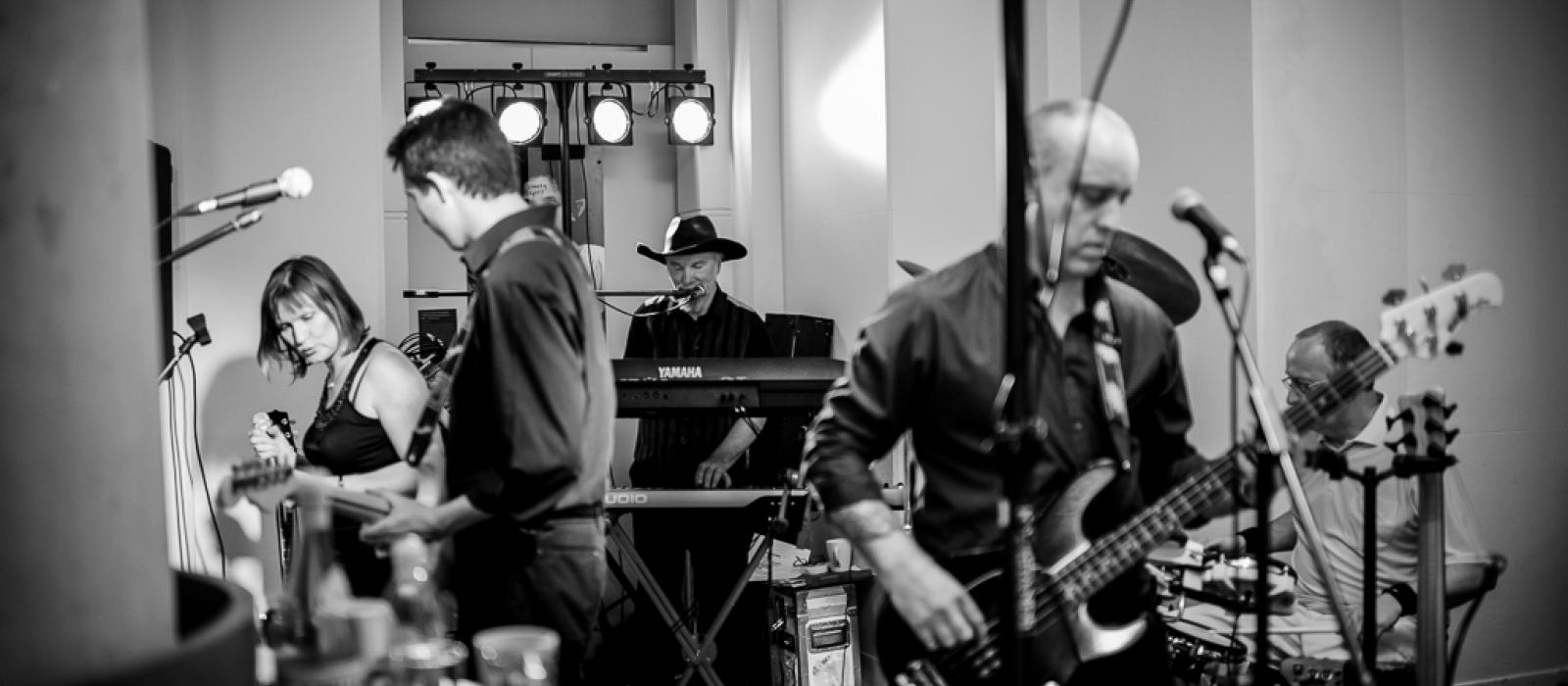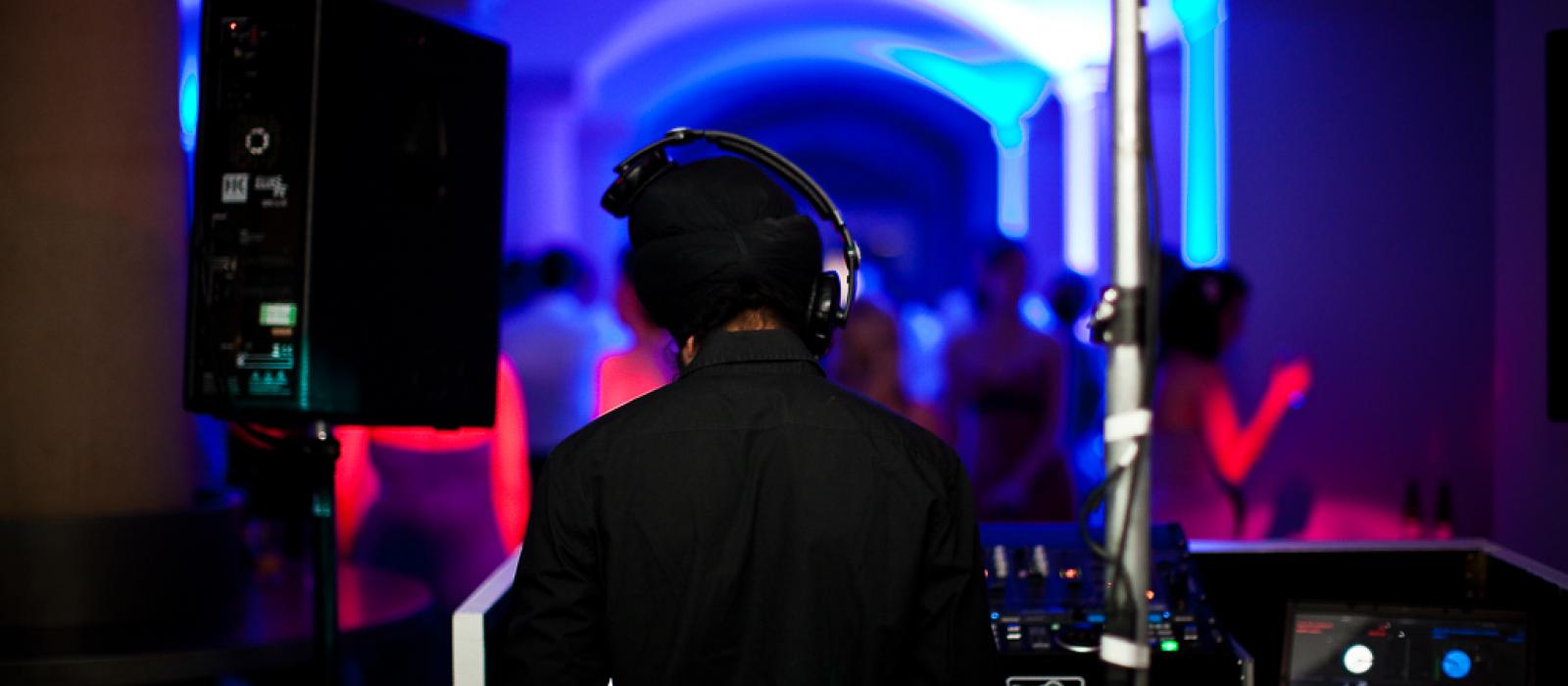 The Ashmolean Museum is a spectacular setting, at the heart of Britain's cultural heritage, for entertaining and celebrating. Since 1683 it has been a place for people to come together to share stories, ideas and experiences. The galleries are available to hire for events, dinners, conferences, weddings, celebrations and parties. Also available for filming and photography.
This venue offers facilities for hybrid/virtual meetings.
Ashmolean Museum
Beaumont Street, Oxford OX1 2PH
8 meeting spaces with capacity for up to 900 guests for Dining, Receptions, Buffet, Theatre, Cabaret, and Boardroom functions.
Bedrooms 0
Ensuite 0
Standard 0
Breakfast
Lunch yes
Dinner yes
"It's been a great experience using the Conference Oxford service. Hope we will have more opportunities in the future."
Centre of Development Studies
events@ashmolean.org
01865 610 406
https://www.ashmolean.org/venue-hire
Atrium

A large, open plan and contemporary space that features a soaring staircase, display cabinets and adjoining galleries ideal for receptions.

Facilities

Lectern, trestle tables and chairs, WiFi. Provided at an additional charge: PA system, screen and projector.

Accessibility

Full disabled access.

Available

Term & Vacation

Greek and Roman Sculpture Gallery

Dining 152

Buffet 120

Theatre 160

Cabaret 120

Receptions 200

An impressive space with high ceilings and beautiful alcoves. It houses a fine collection of classical sculpture and inscriptions, which creates a striking backdrop for dinners, drinks receptions and seated presentations, concerts or lectures.

Facilities

Lectern, trestle tables and chairs, WiFi. Provided at an additional charge: PA system, screen and projector.

Accessibility

Full disabled access.

Available

Term & Vacation

Cast Gallery

A natural-light filled space which houses one of the largest collections of classical Greek and Roman casts in Britain can accommodate drinks receptions, intimate concerts and presentations.

Facilities

Lectern, trestle tables and chairs, WiFi. Provided at an additional charge: PA system, screen and projector.

Accessibility

Full disabled access.

Available

Term & Vacation

European Art Gallery

Theatre 100

Cabaret 40

Receptions 100

Evoking the richness of an English country house, this space displays sculptures, fine furniture and Old Master paintings. A sweeping staircase provides a separate entrance for keynote speakers or wedding couples.

Facilities

Lectern, trestle tables and chairs, WiFi. Provided at an additional charge: PA system, screen and projector.

Accessibility

Full disabled access.

Available

Term & Vacation

Rooftop Restaurant & Terrace

Dining 74

Buffet 80

Theatre 60

Cabaret 74

Receptions 100

A contemporary, open plan space and large rooftop terrace, with views over the Oxford skyline ideal for outdoor receptions, business breakfasts and dinners.

Facilities

Separate entrance, multiple bars, lectern, trestle tables and chairs, WiFi. Provided at an additional charge: PA system, screen and projector.

Accessibility

Full disabled access.

Available

Term & Vacation

Director's Boardroom & Terrace

Dining 18

Buffet 18

Theatre 20

Boardroom 18

Receptions 25

A versatile, sunlit space together with its own private terrace is ideal for daytime meetings as well as lunches and dinners.

Facilities

Trestle tables and chairs, WiFi, fully integrated 42" plasma screen and laptop.

Accessibility

Full disabled access.

Available

Term & Vacation

Special Exhibition and Guided Tours

Whether you are holding an event at the Ashmolean or would like to offer a memorable experience for your delegates whilst visiting Oxford, private exhibition viewings are a unique addition to your event. Tour / Exhibitions: Up to 250 (capacity for exhibitions)

Facilities

Expert guides provided at an additional cost.

Accessibility

Full disabled access.

Available

Term & Vacation

Filming & Photography

The Ashmolean, set amongst Oxford's dreaming spires, is the perfect location for filming and photography. Whether you are producing adverts, feature films, fashion shoots, television dramas, and documentaries or would like to interview or consult an expert curator, our experienced filming team can help.

Facilities

Green room available, access to mains power, on street parking (Council permit), flexible capacity

Accessibility

Fully accessible, with loading lift.

Available

Term & Vacation