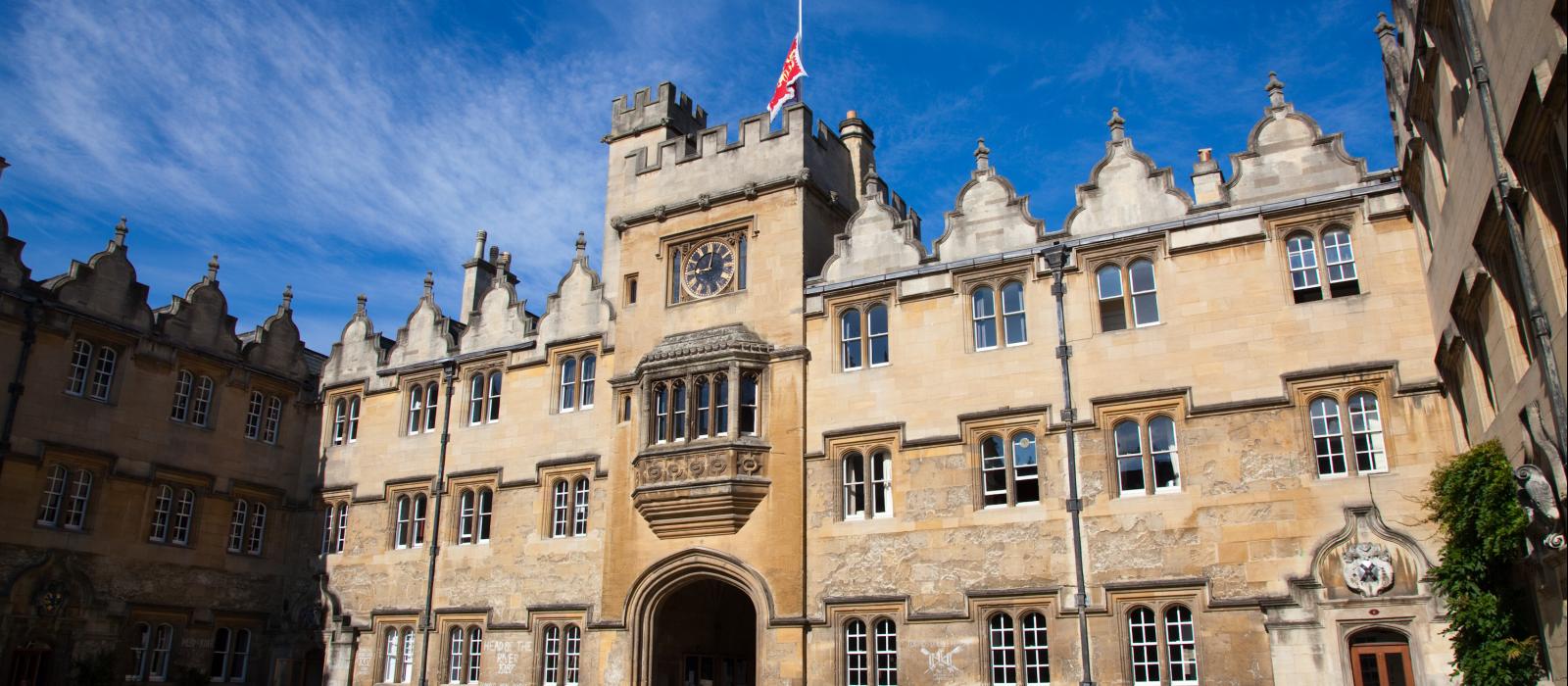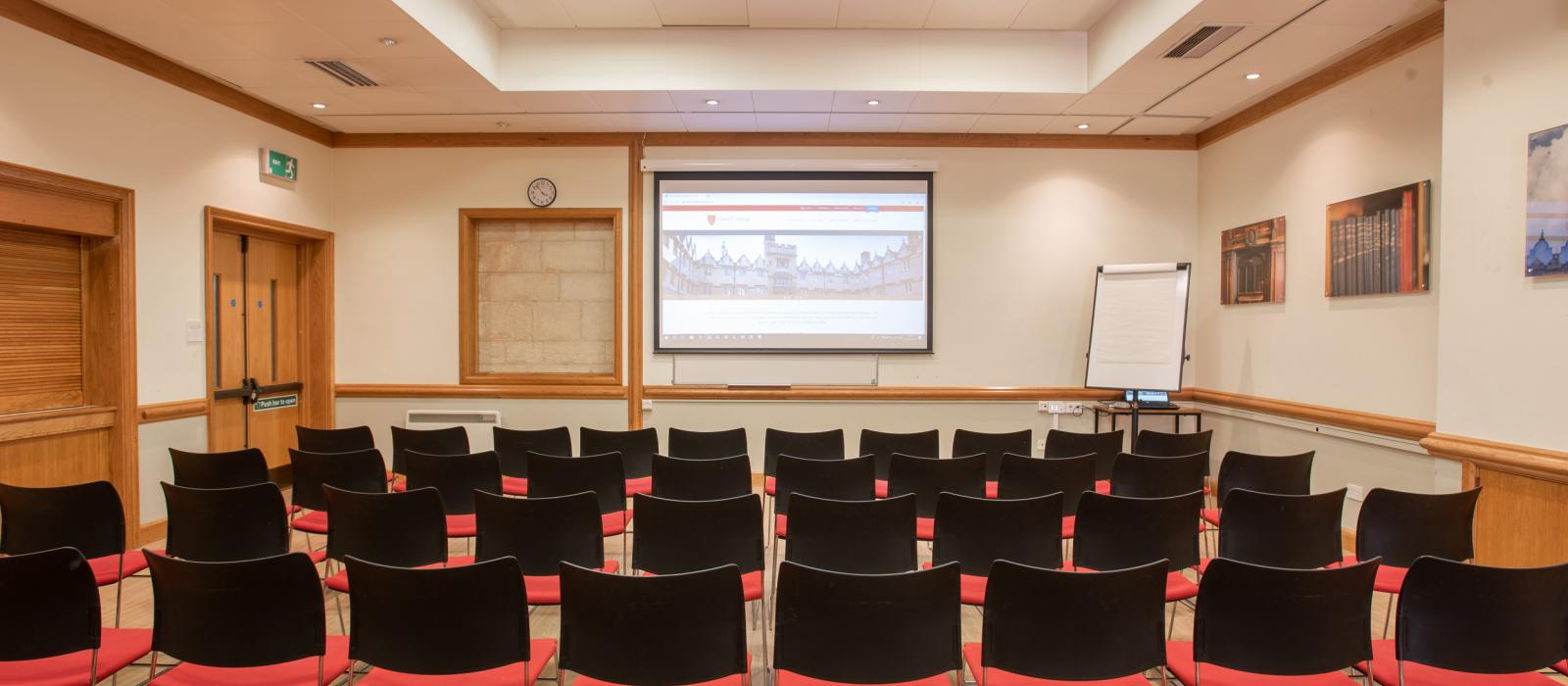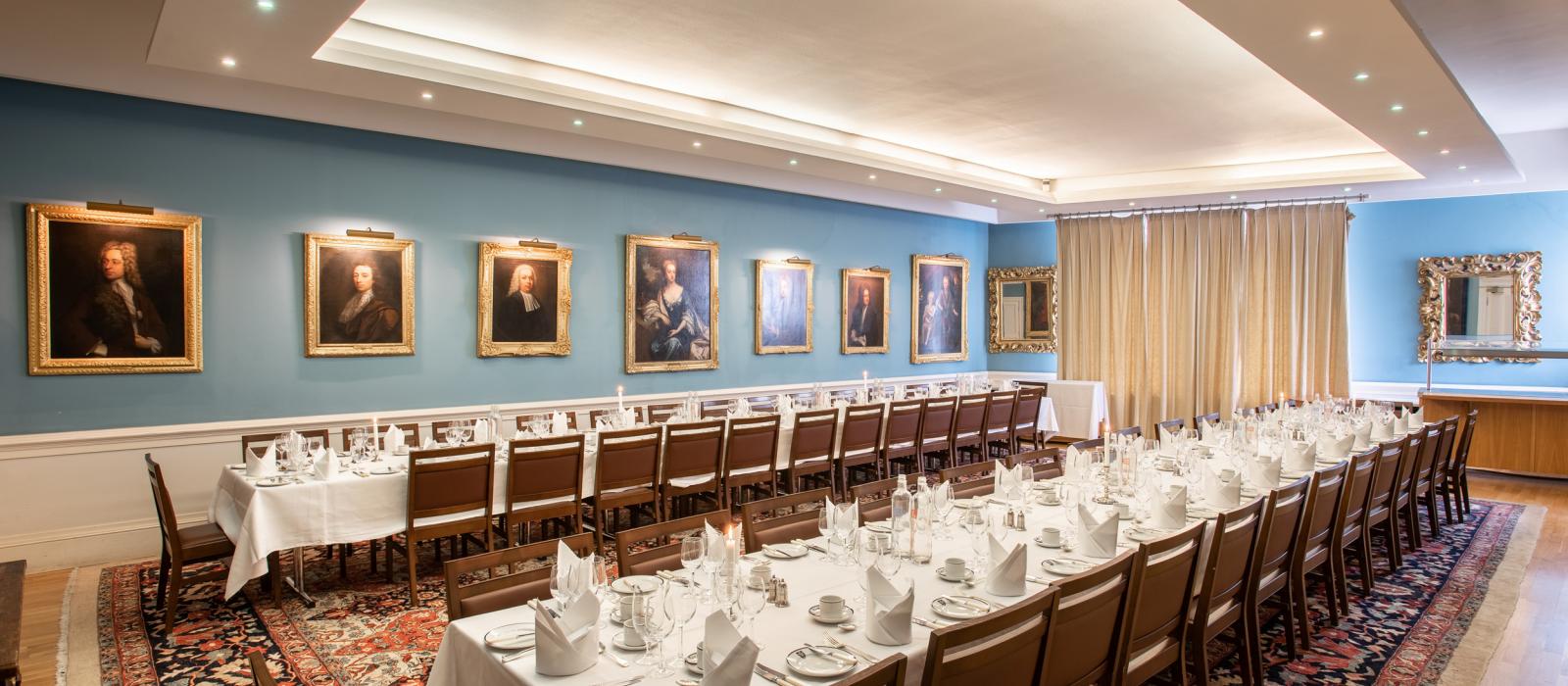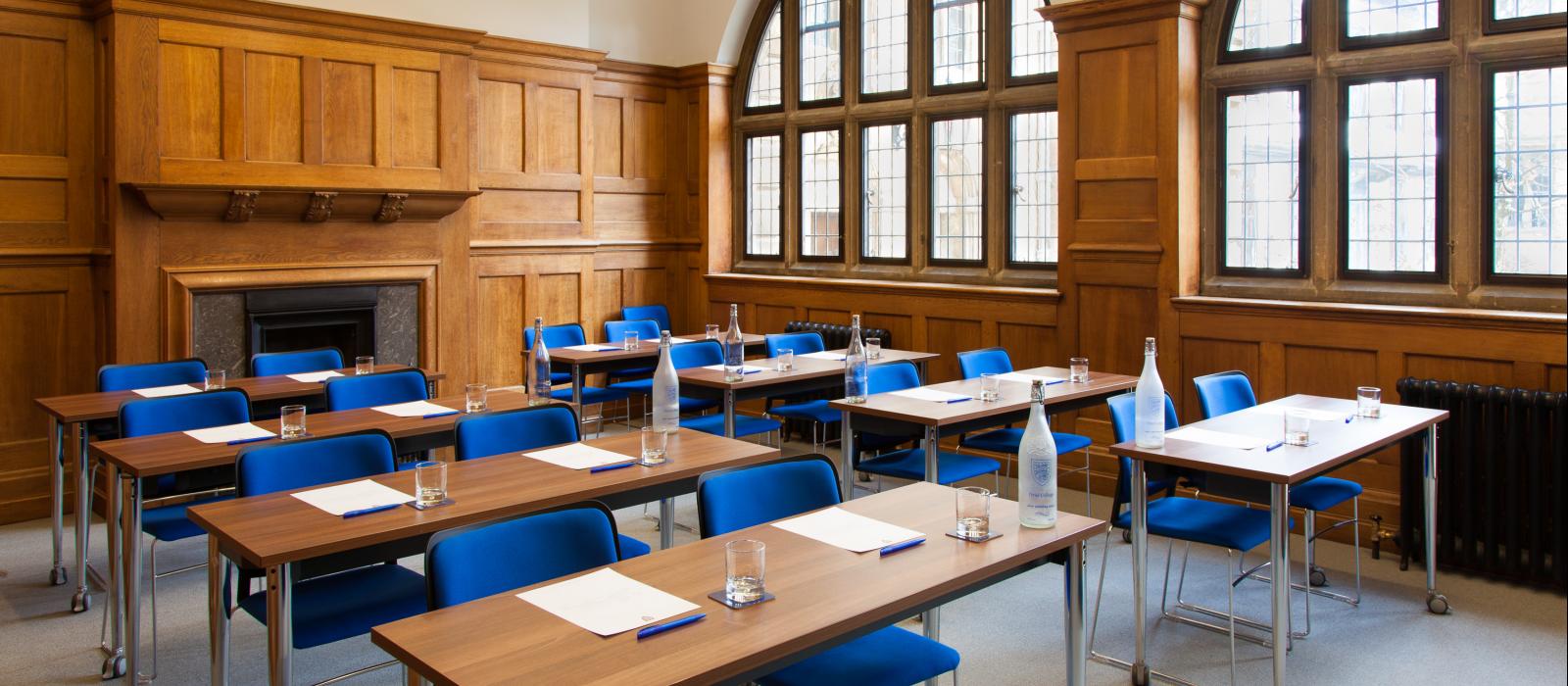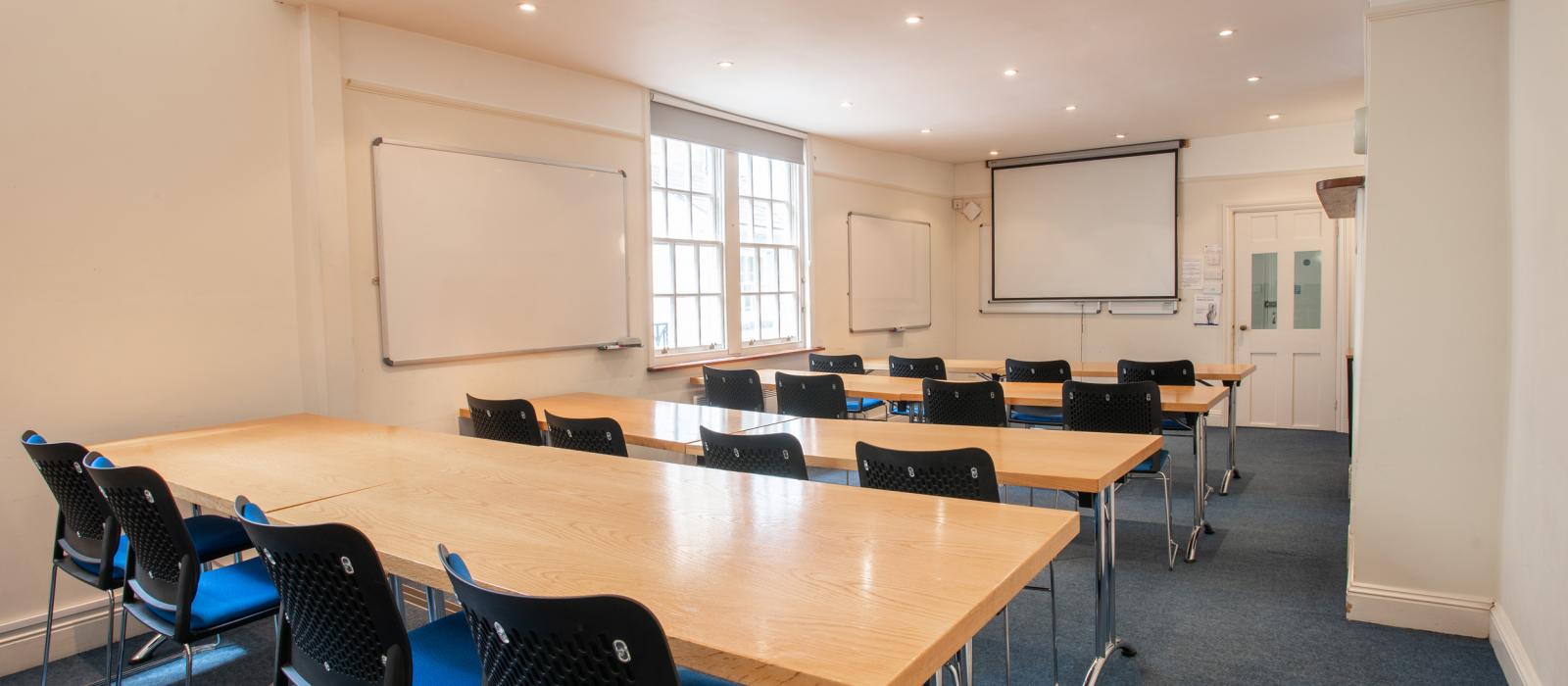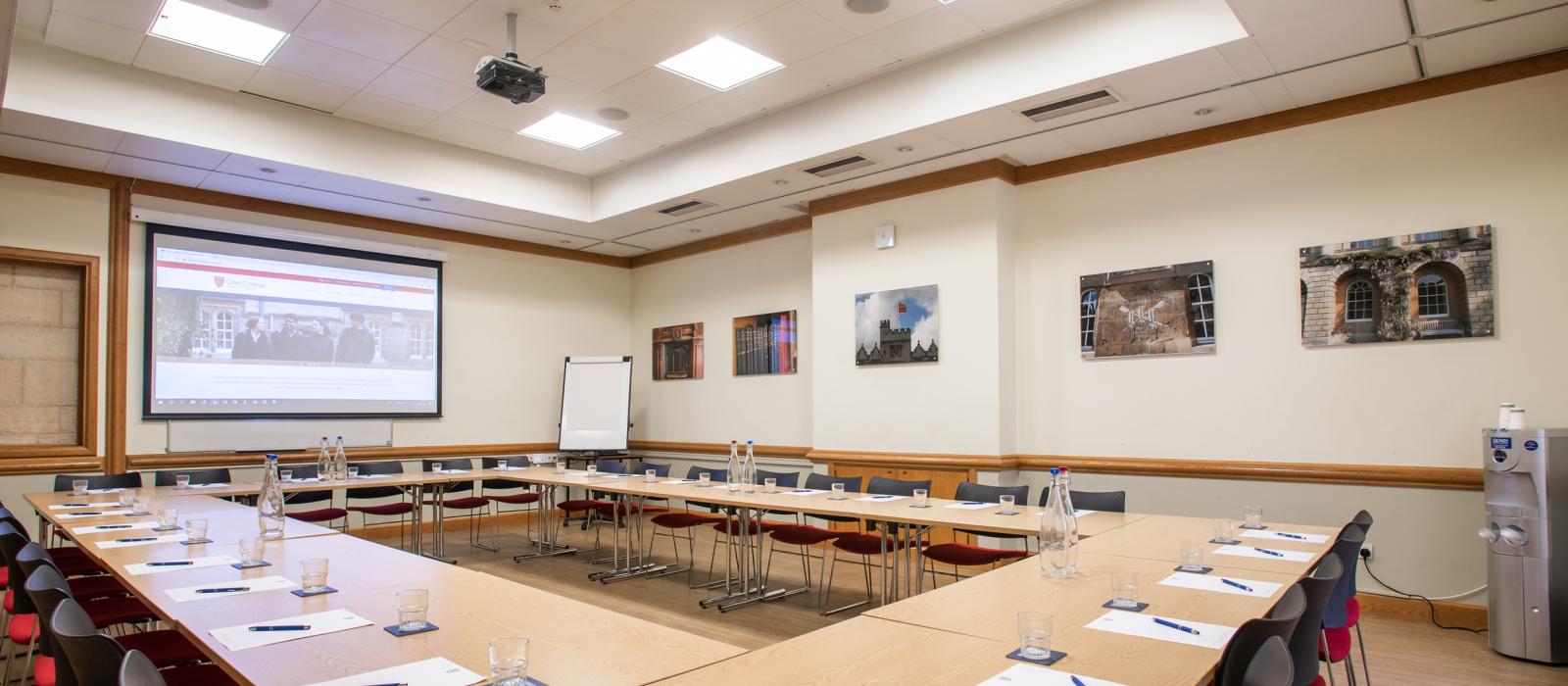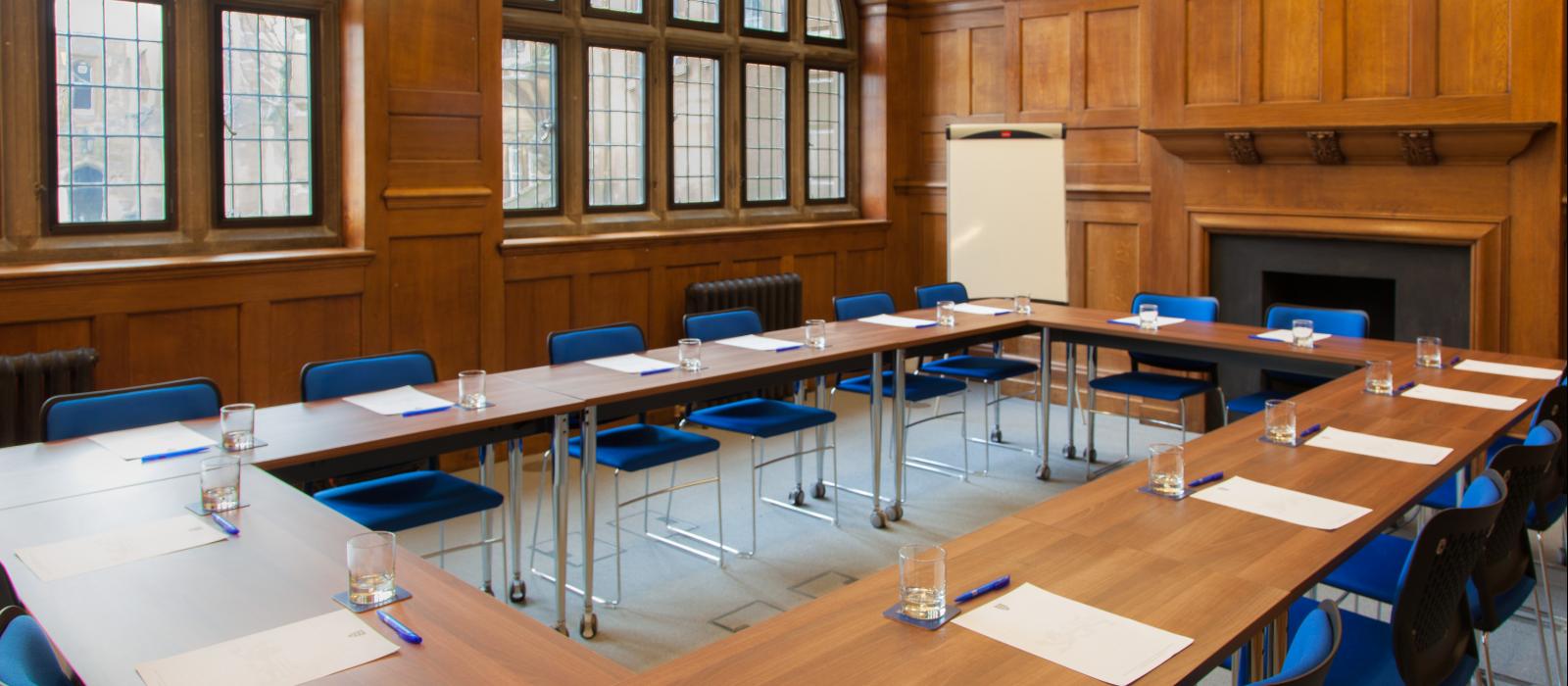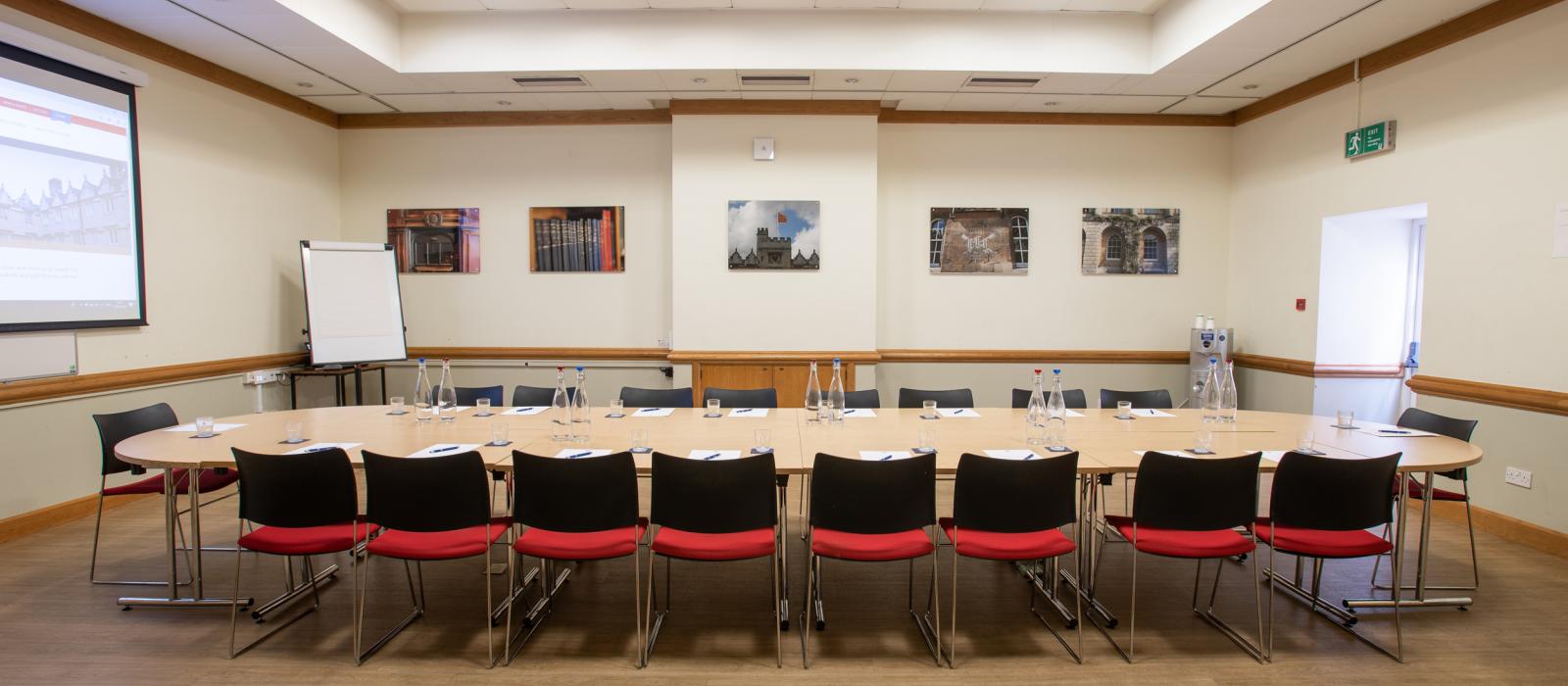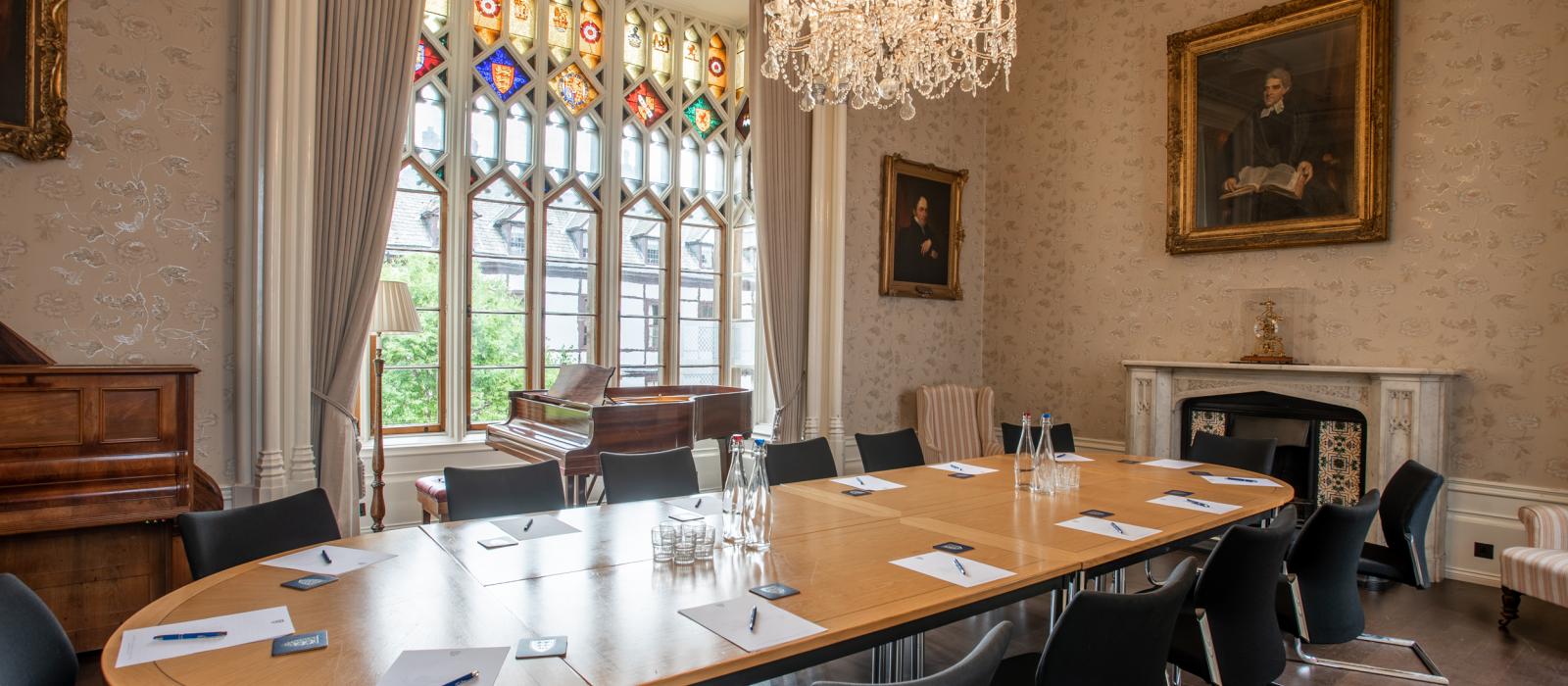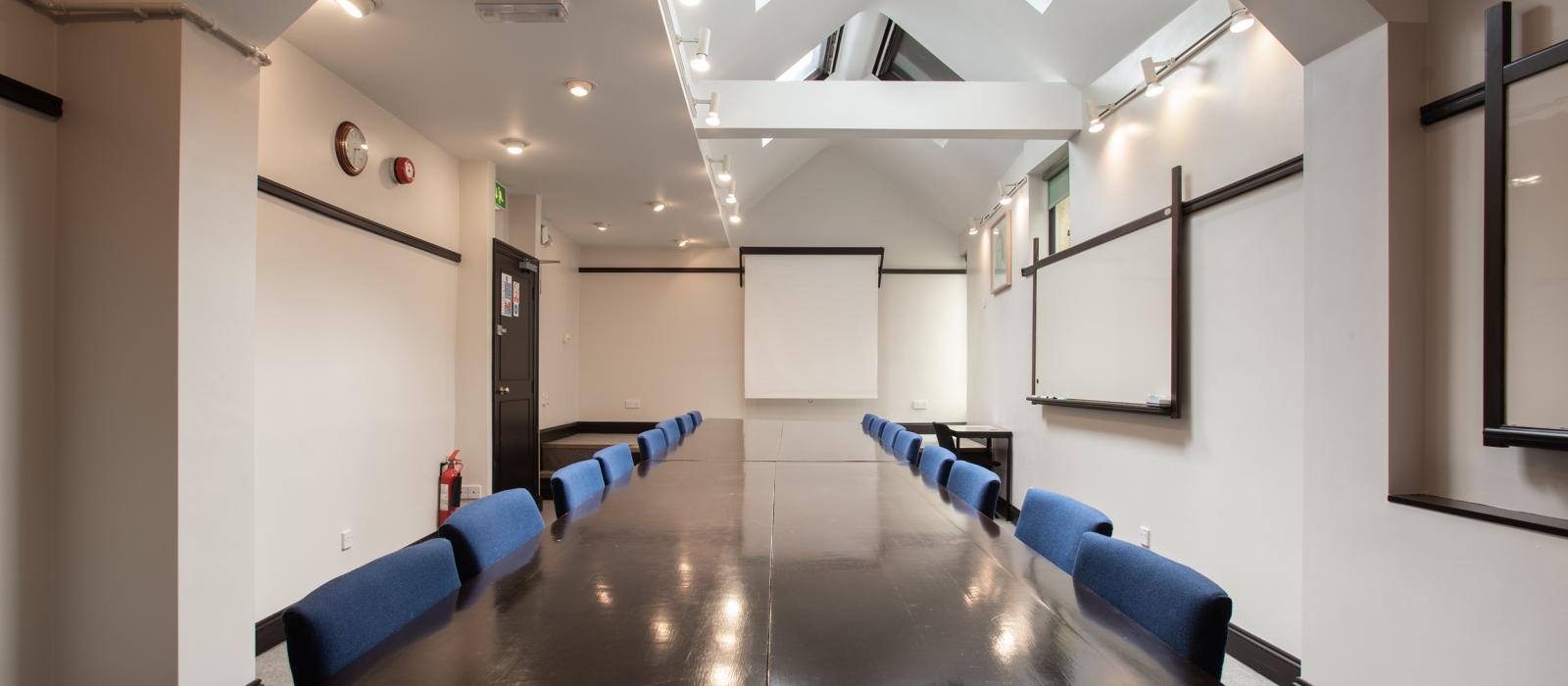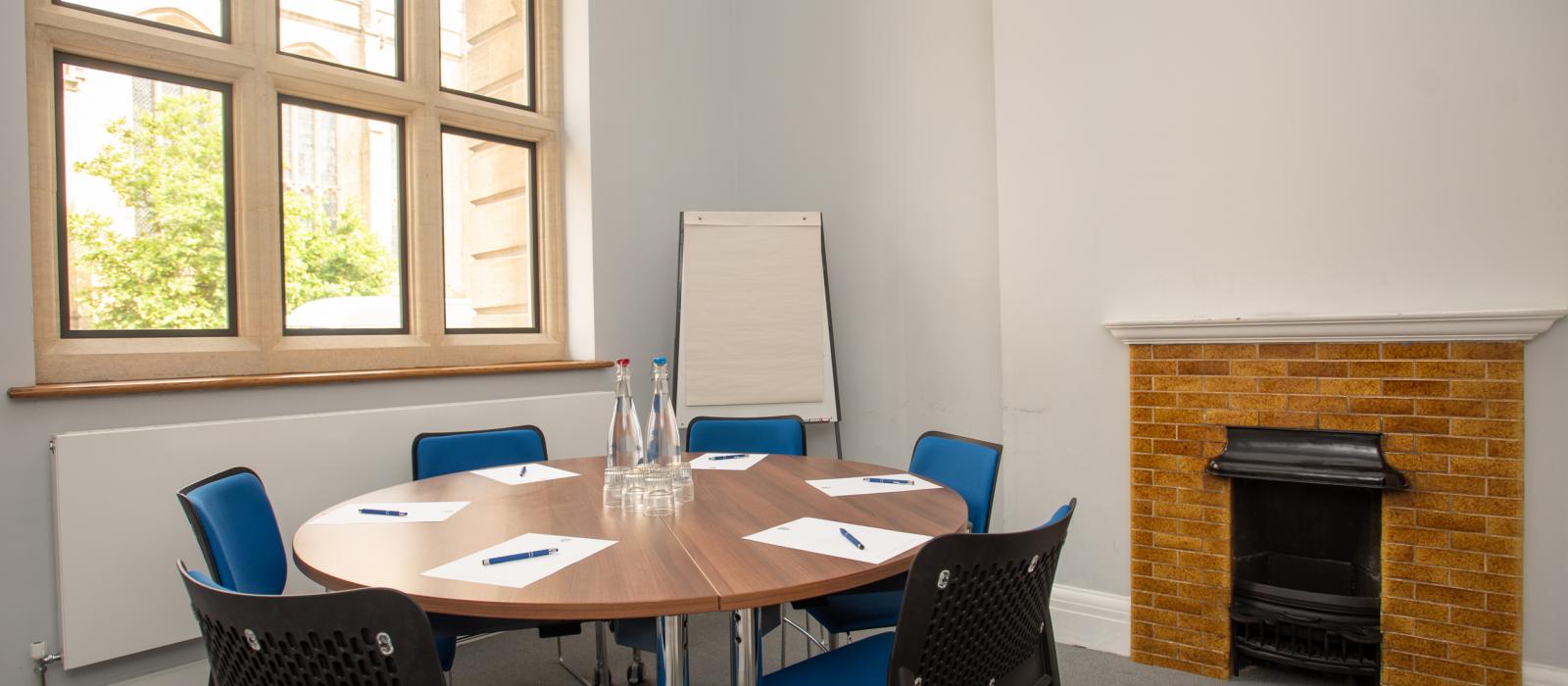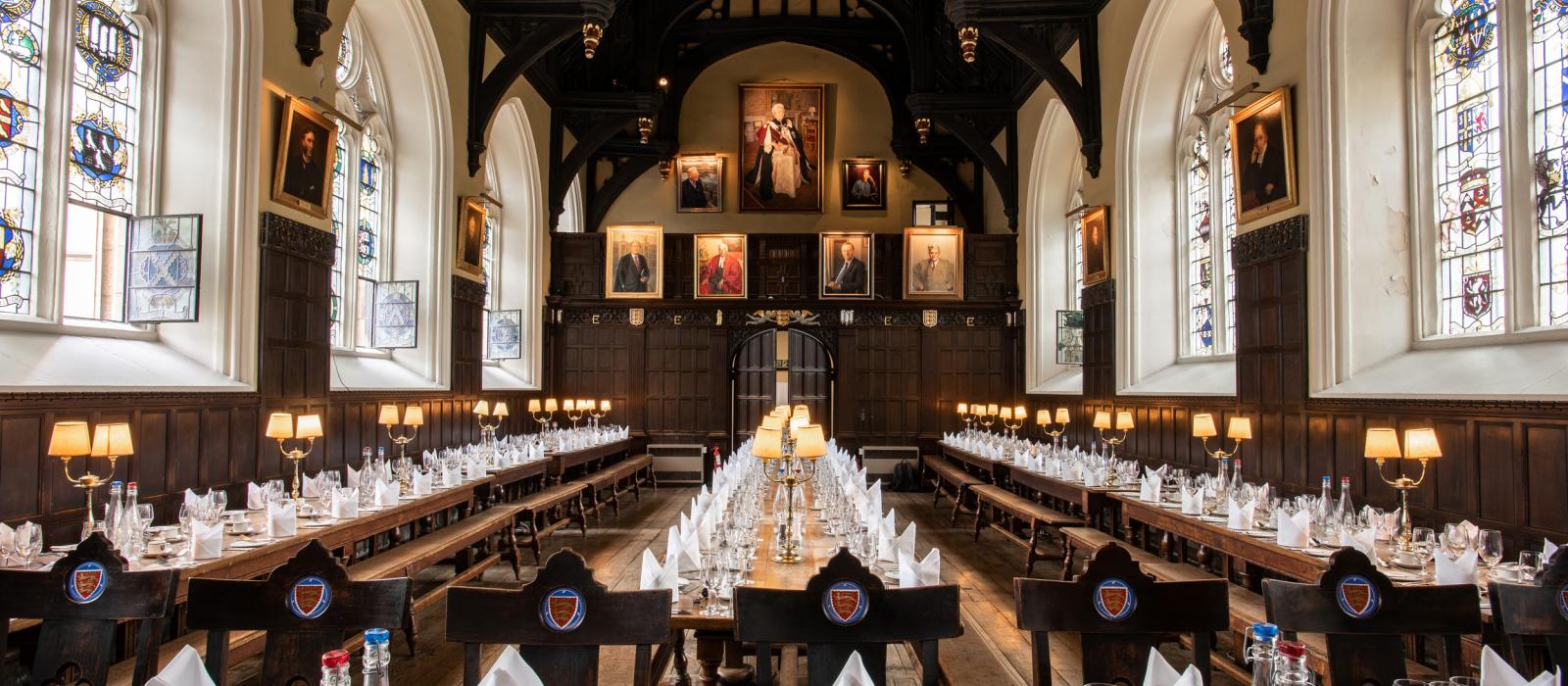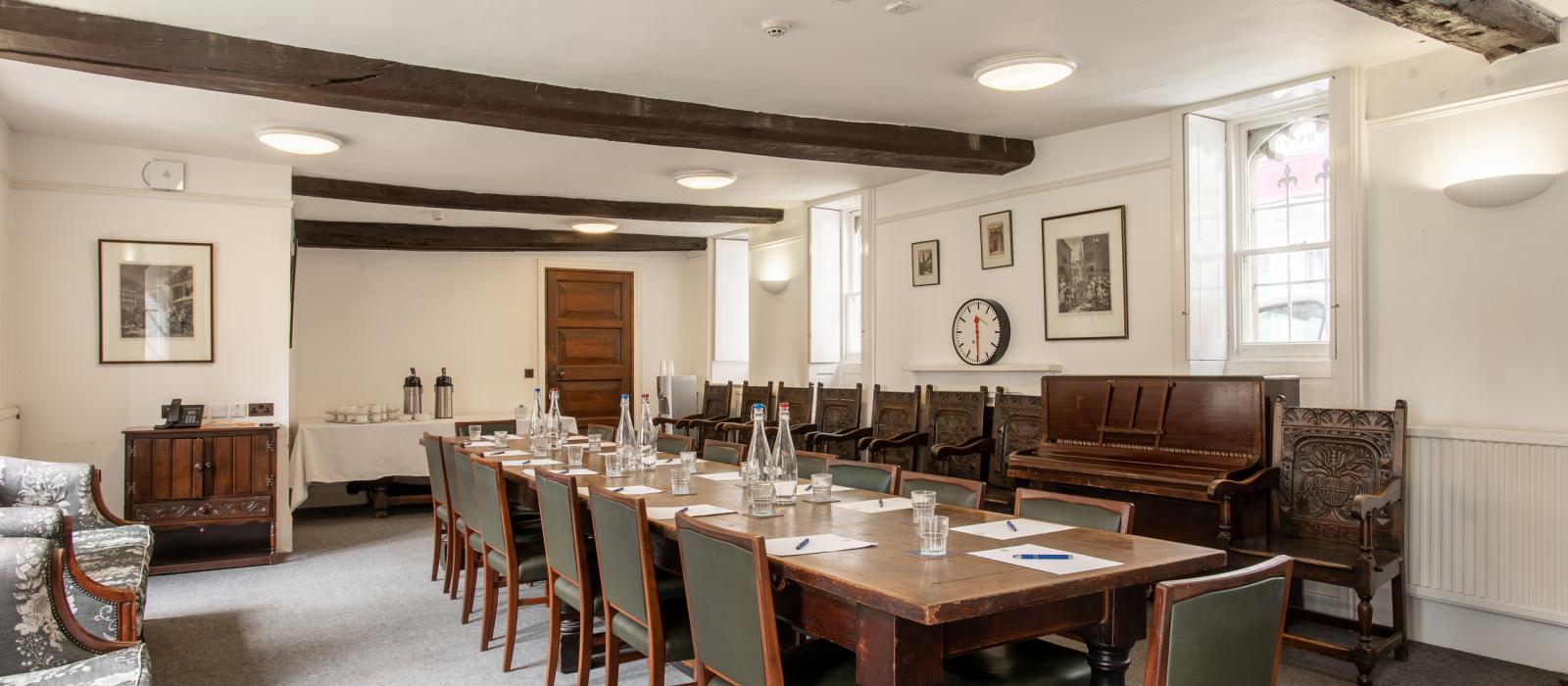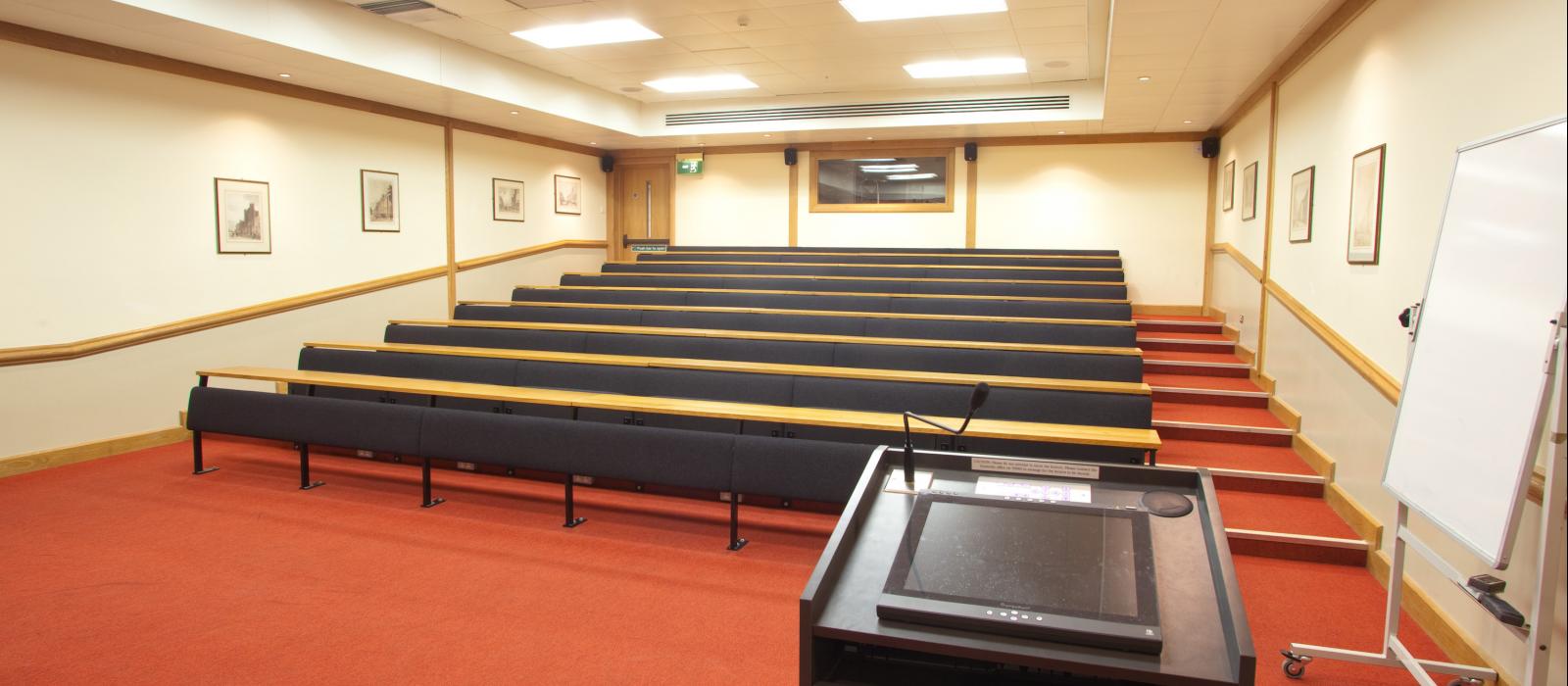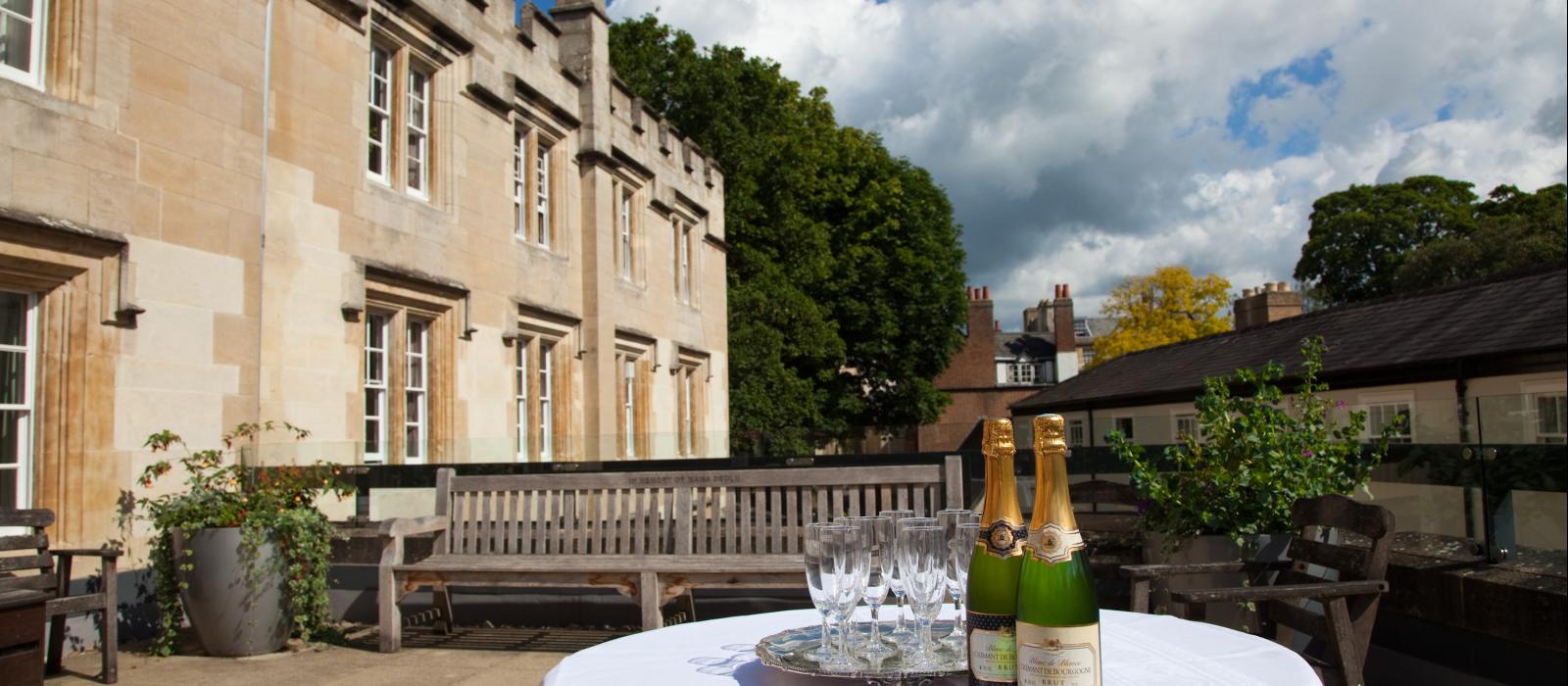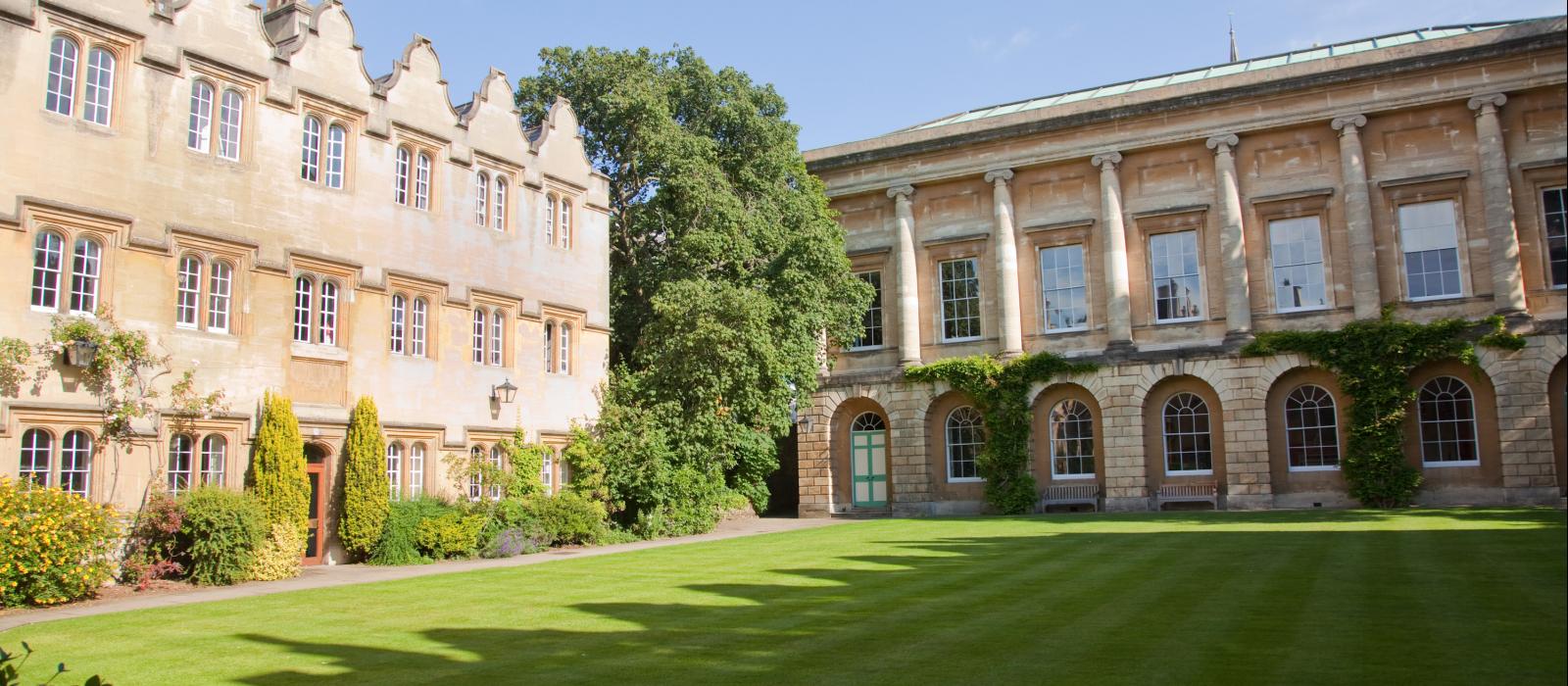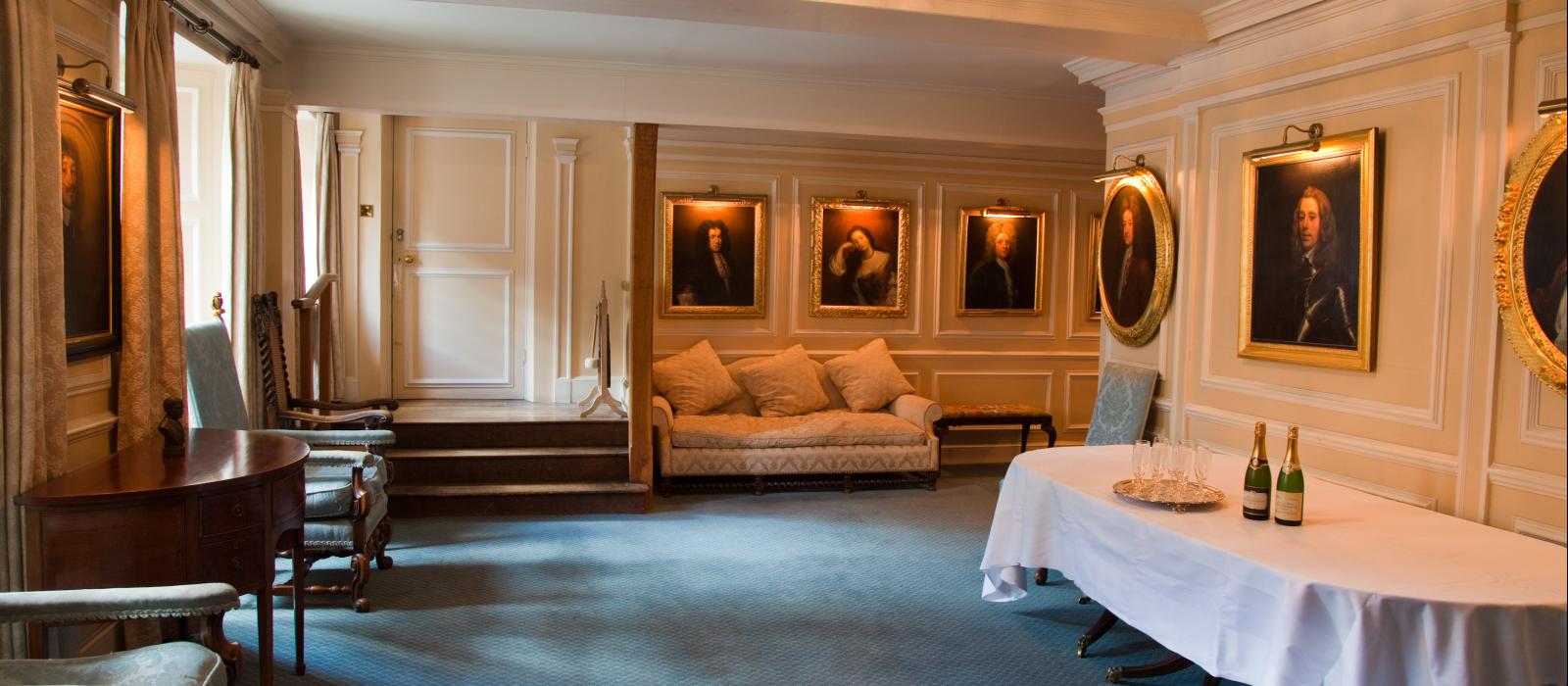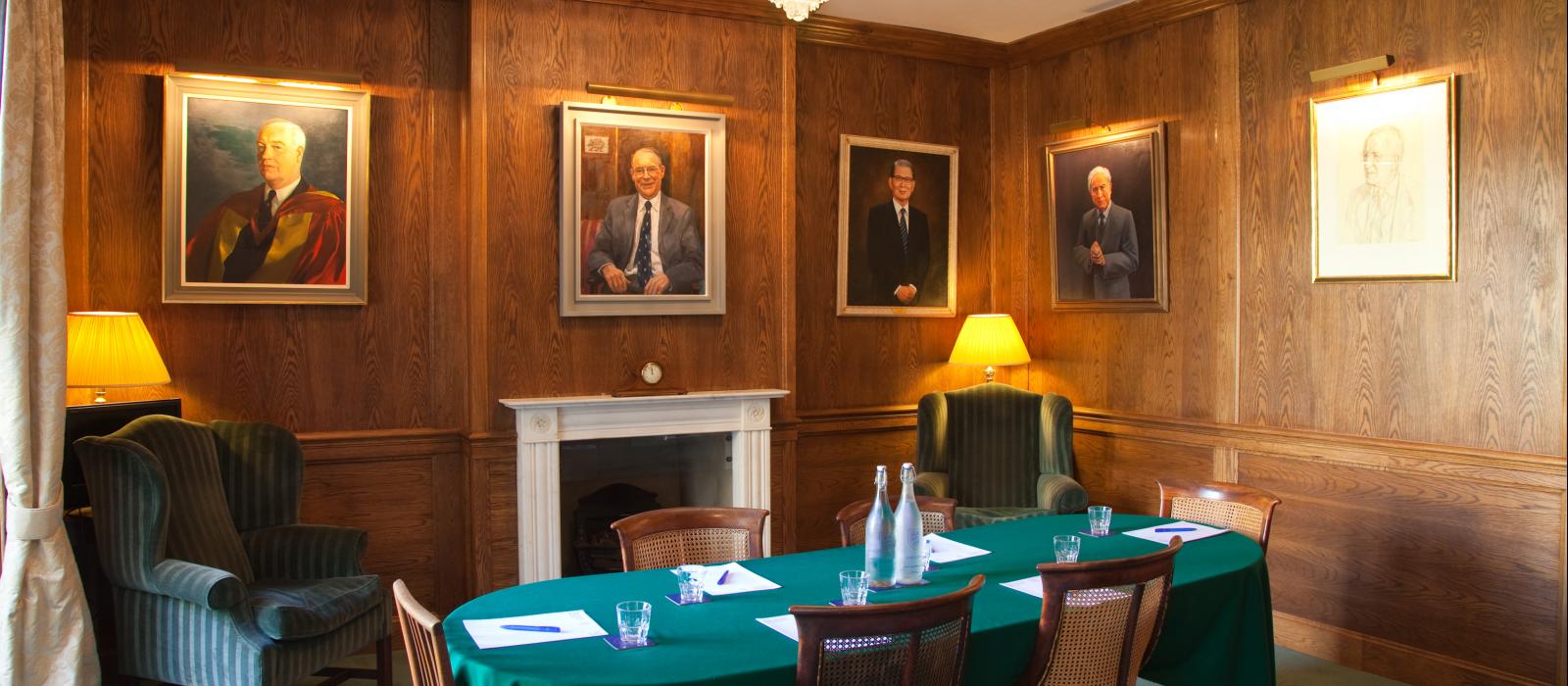 Oriel College is the earliest royal foundation in Oxford, endowed by King Edward II in 1326. The site lies in the heart of the city; its entrance and three quadrangles are bound by medieval streets and townscape whilst its back faces Oxford's famous High Street and the University Church of St Mary. The college coat of arms carries the three gold lions of England on a red background, and the three feathers can be found in decorations and motifs around the college.

The college is fully resourced and equipped to meet modern requirements, offering present-day comfort and flexibility in historic surroundings. Conference facilities and accommodation can be hired during the vacation periods, while catering is available throughout the year. Meeting room capacities range from 6 to 120, and have wireless internet access and audio-visual facilities. Seated banquets can be prepared for up to 140 guests, whilst overnight stays can accommodate over 200 in ensuite or standard bedrooms. Whatever your needs, we have the facilities and expertise to ensure your event is a memorable one.
This venue offers facilities for hybrid/virtual meetings.
Oriel College
Oxford OX1 4EW
16 meeting spaces with capacity for up to 200 guests for Theatre, Buffet, Classroom, Boardroom, Cabaret, U-shape, Other, and Dining functions.
Bedrooms 215
Ensuite 115
Standard 100
Breakfast yes
Lunch yes
Dinner yes
"Conference Oxford have been of great help to us - much appreciated."
Society for the History of Astronomy
Sue Drakes
conferences@oriel.ox.ac.uk
01865 276563
www.oriel.ox.ac.uk
Harris Lecture Theatre

Conventional and comfortable facilities, ideal for presentations, teaching and screenings.

Facilities

Full wireless internet access. Extensive audio-visual facilities with SMART podium. Air conditioned.

Accessibility

Ground floor, disabled access.

Available

Vacation

Harris Seminar Room

Buffet 60

Theatre 60

Classroom 32

Boardroom 22

Cabaret 36

U-shape 28

Practical, purpose-built seminar room with moveable tables.

Facilities

Full wireless internet access. Extensive audio-visual facilities, white boards and catering hatch. Air conditioned.

Accessibility

Ground floor, disabled access

Available

Vacation

MacGregor Room

Traditional boardroom with dark wooden furnishings and leather seated chairs, views of third quad.

Facilities

Full wireless internet access. Smart Screen & white boards.

Accessibility

Ground floor.

Available

Vacation

Music Room

Stunning boardroom with traditional furnishings including feature chandelier, grand piano and stained-glass bay window.

Facilities

Full wireless internet access. Projection facilities, white boards.

Accessibility

First floor, no lift.

Available

Vacation

Robert Beddard Room

Theatre 35

Classroom 16

Boardroom 16

Other 15

Practical, purpose-built seminar room with moveable tables. Plenty of natural light and traditional wood panelled walls.

Facilities

Full wireless internet access. Audio-visual facilities, white board & flipchart.

Accessibility

Ground floor, disabled access.

Available

Vacation

Owen Walker Room

Theatre 35

Classroom 16

Boardroom 16

Other 15

Practical, purpose-built seminar room with moveable tables. Plenty of natural light and traditional wood panelled walls.

Facilities

Full wireless internet access, audio-visual facilities & whiteboard.

Accessibility

Ground floor, disabled access

Available

Vacation

Conference 1

Practical, purpose-built boardroom room.

Facilities

Full wireless internet access, audio-visual facilities & whiteboard.

Accessibility

Ground floor, disabled access.

Available

Vacation

Conference 2

Practical, purpose-built seminar room with moveable tables.

Facilities

Full wireless internet access. Whiteboard.

Accessibility

Ground floor, disabled access.

Available

Vacation

Sanders Room

Light room with small reception area, ideal for boardroom meetings.

Facilities

Full wireless internet access. Projection facilities, white boards.

Accessibility

First floor, no lift.

Available

Vacation

Basil Mitchell Room

Light, purpose-built boardroom with stage area.

Facilities

Full wireless internet access. Projection facilities, white boards.

Accessibility

First floor, no lift.

Available

Vacation

Hall

Traditional, lamp-lit hall with hammerbeam roof, wood-panelled walls, benches, stained-glass windows and high table. During term time available only on Saturdays for minimum of 80 guests.

Facilities

PA system.

Accessibility

Steps to hall entrance, chair lift available.

Available

Term & Vacation

Champneys Room

Dining 56

Buffet 100

Theatre 50

Elegant dining room with cream wood panelling and gold-framed portraits: ideal for entertaining. Evenings only.

Facilities

Projection facilities can be set up.

Accessibility

First floor, lift available.

Available

Term & Vacation

The Box

Traditional room with stately feel, furnishings include cream-wood panelling, chandelier and gong: ideal for drink receptions or small, private dinners.

Facilities

Projection facilities can be set up.

Accessibility

First floor, lift available.

Available

Vacation

Benefactors' Room

Dining 8

Buffet 20

Boardroom 8

Victorian gentleman's room, with extensive wood panelling and views of second quad. Evenings only.

Facilities

Television.

Accessibility

Second Floor, no lift.

Available

Vacation

Roof Terrace

Open roof terrace perfect for summer drinks parties.

Facilities

Accessibility

Third floor, no lift.

Available

Term & Vacation

Second Quad

Palatial lawn located in the heart of the college, outside the Senior Common Room and Library, and fellow 18th-century buildings.

Facilities

Accessibility

Ground floor, disabled access.

Available

Term & Vacation