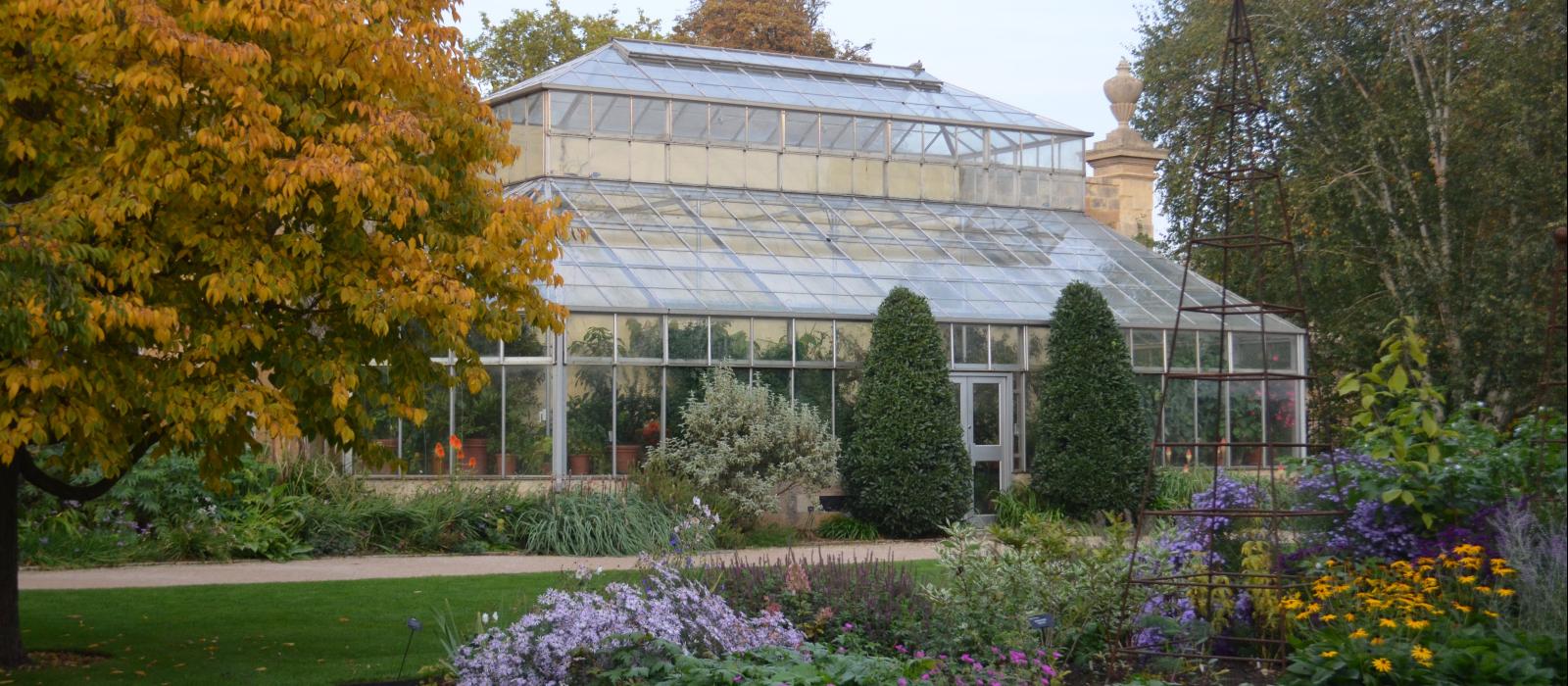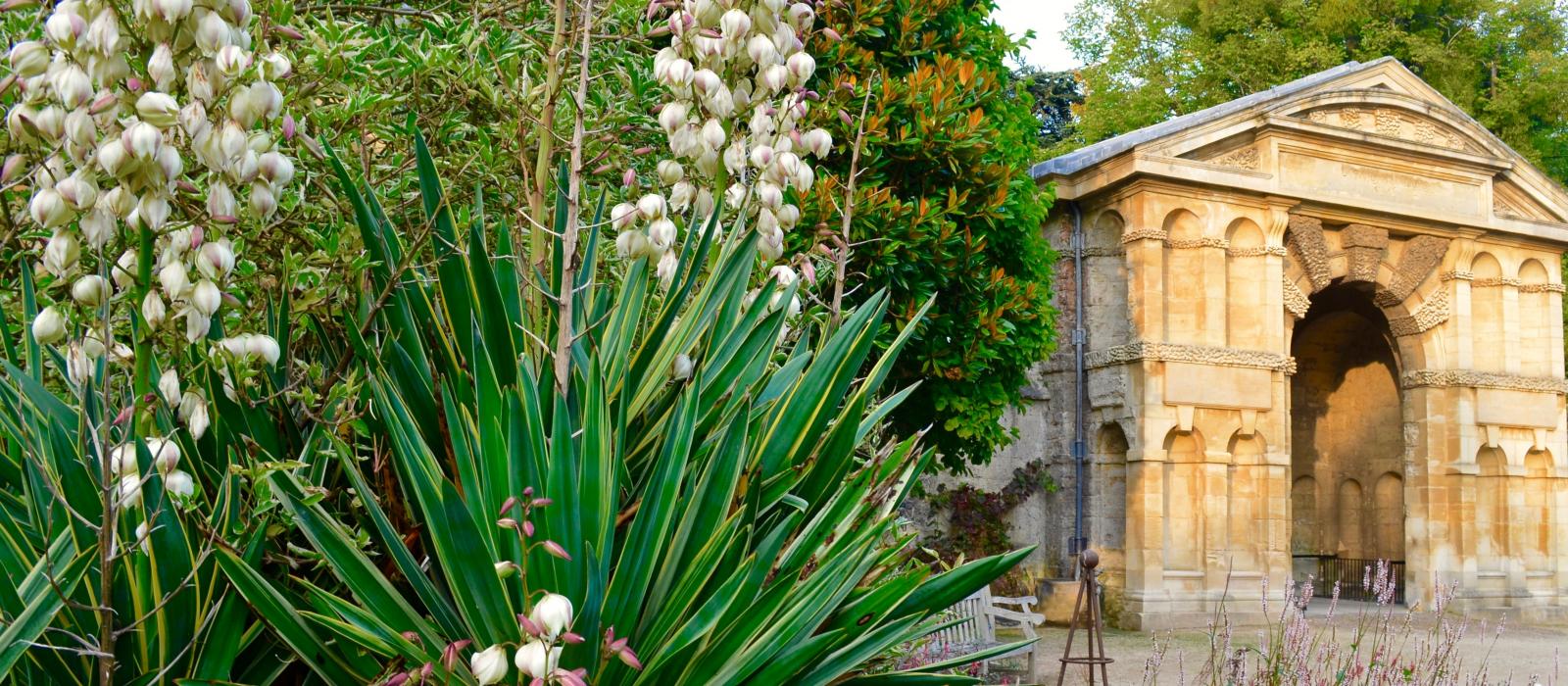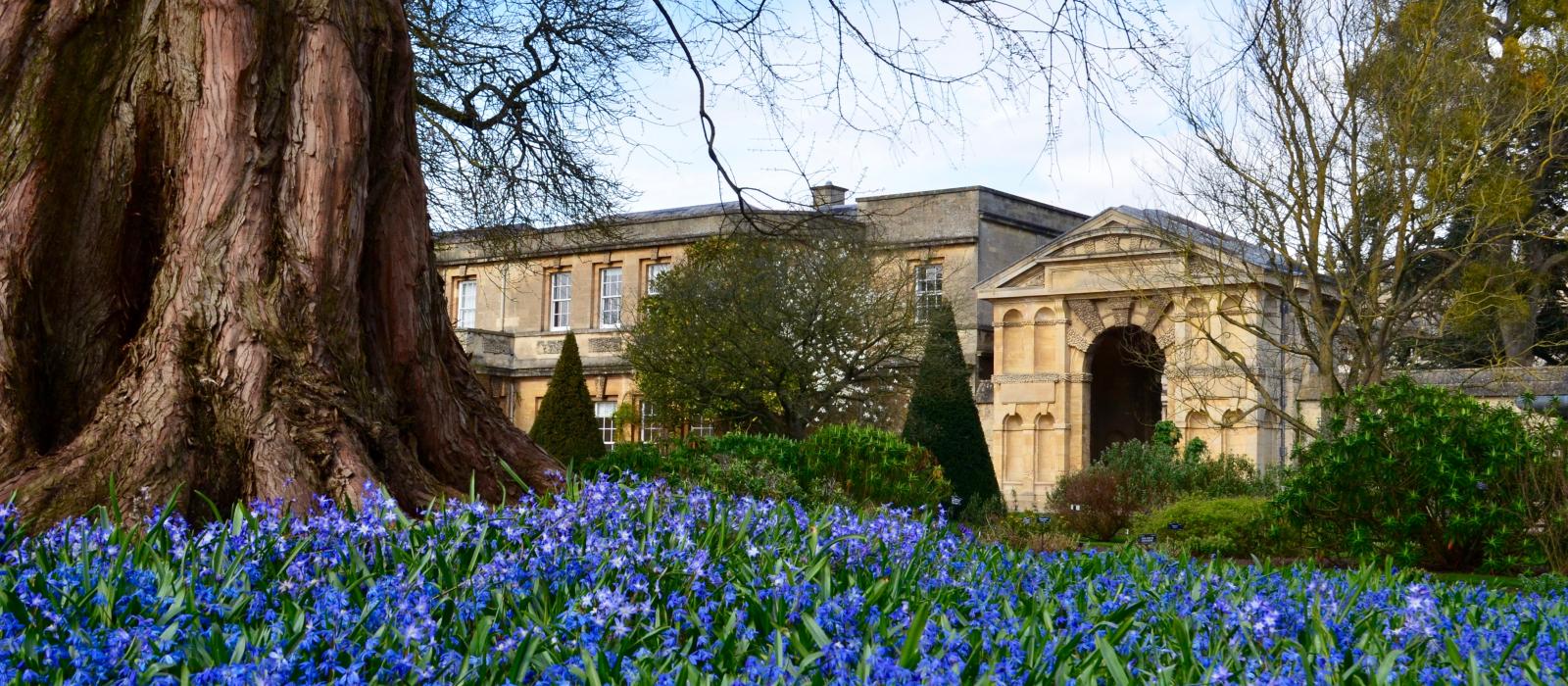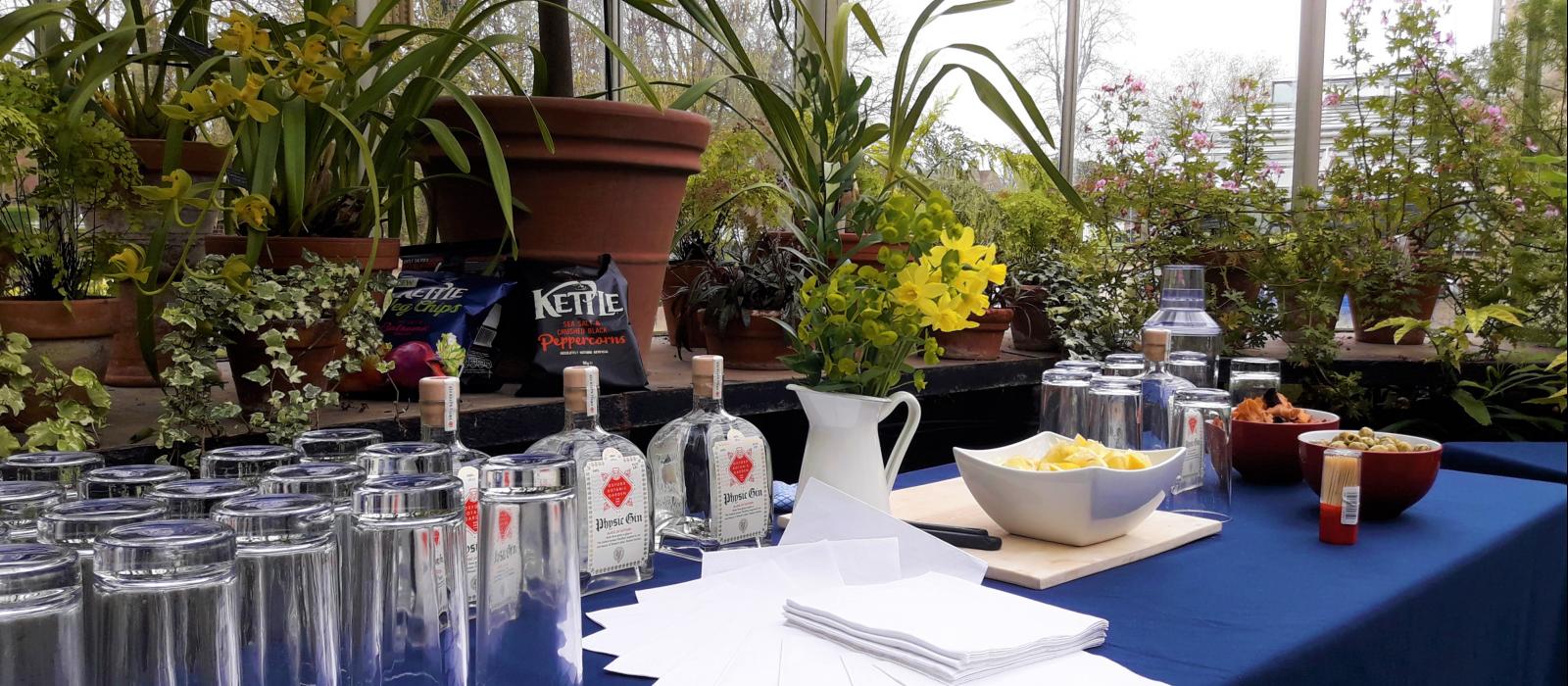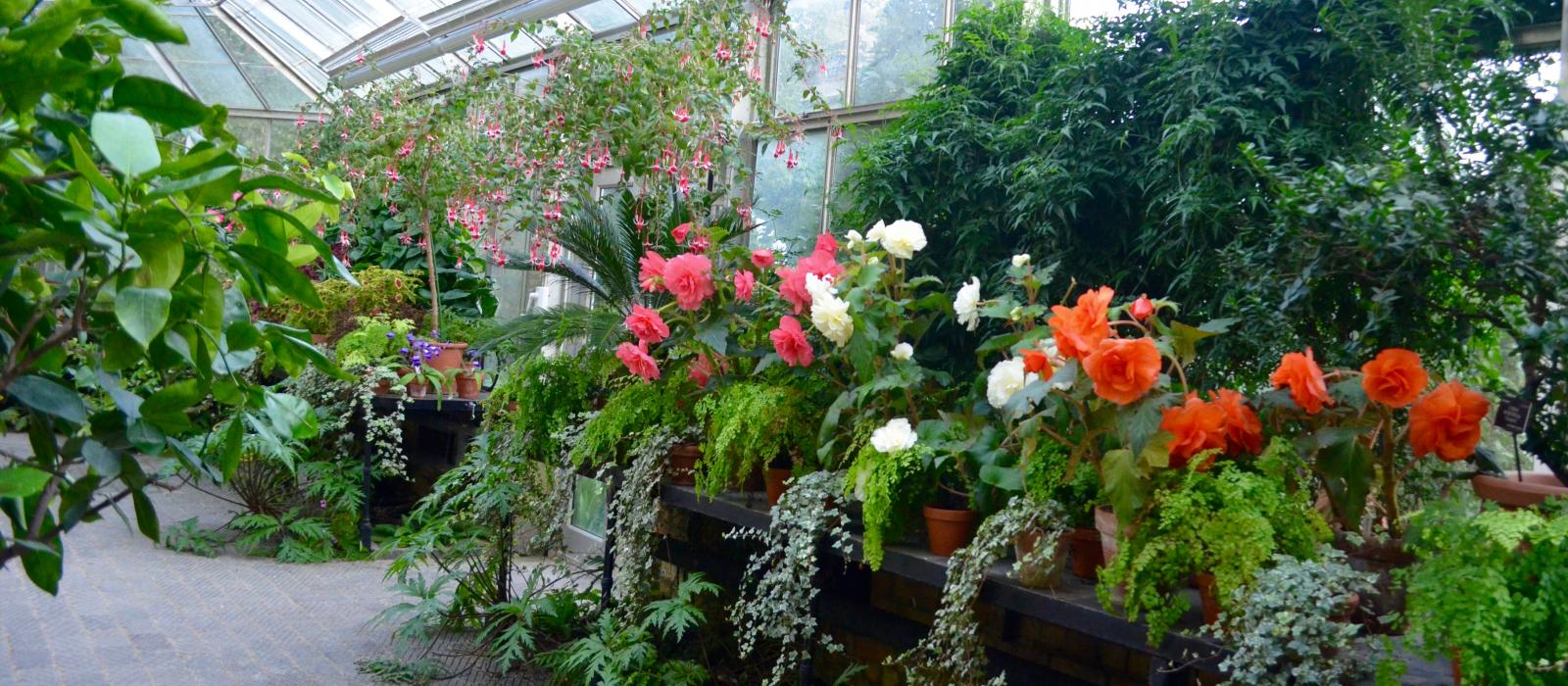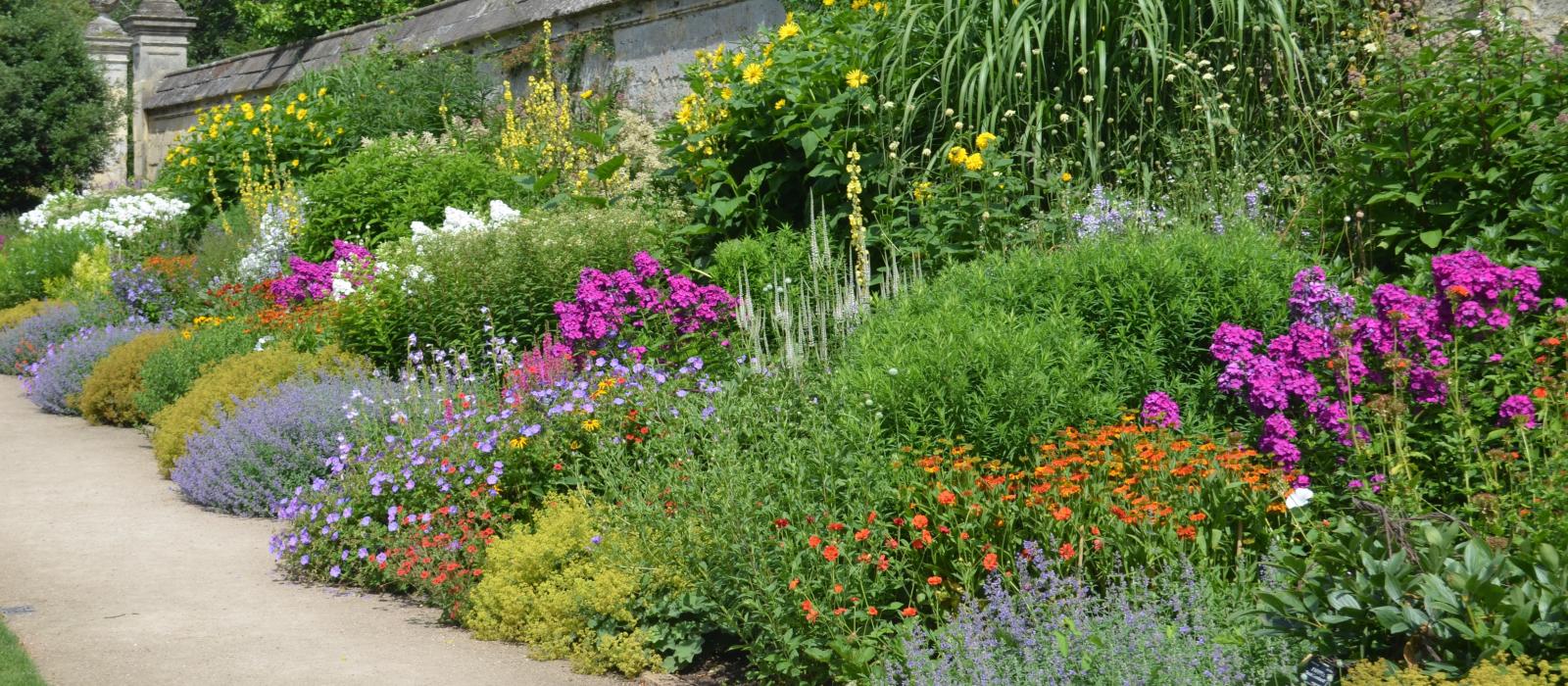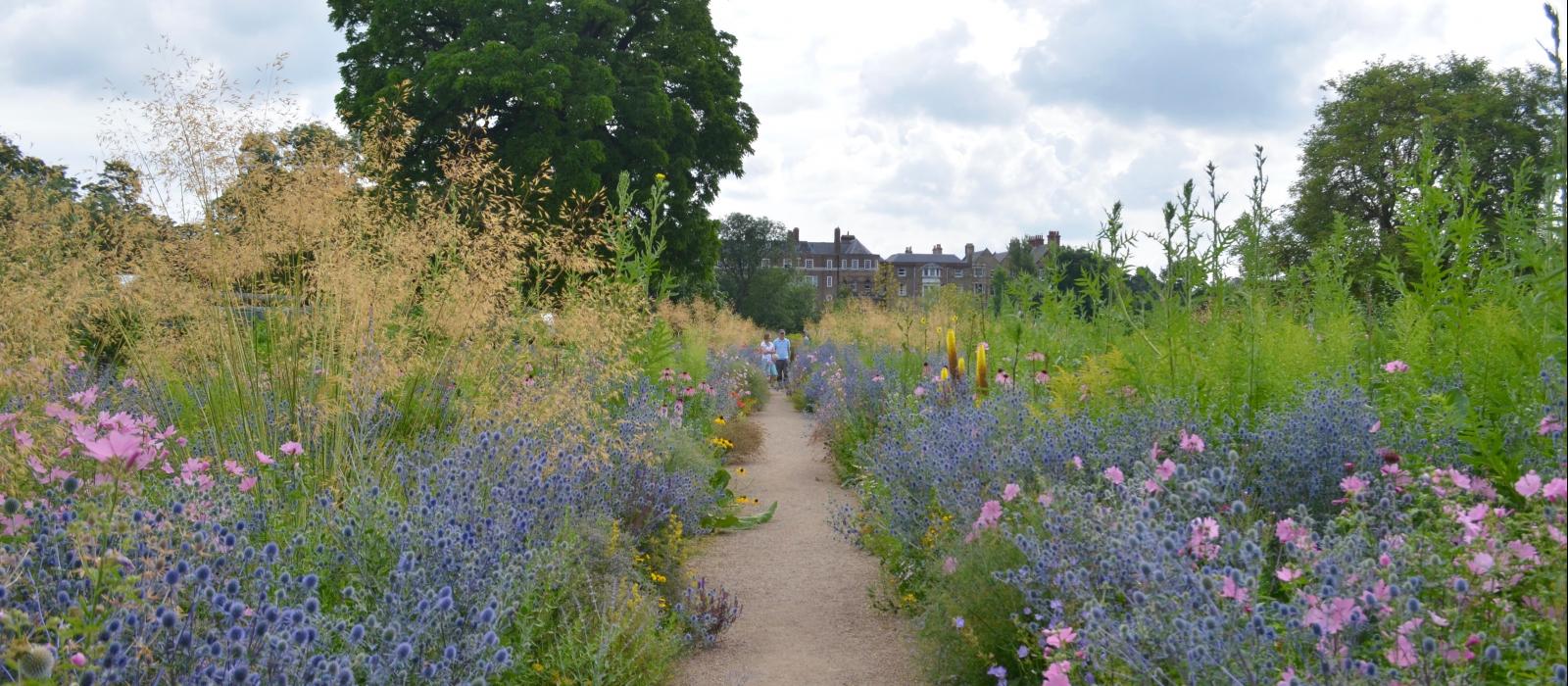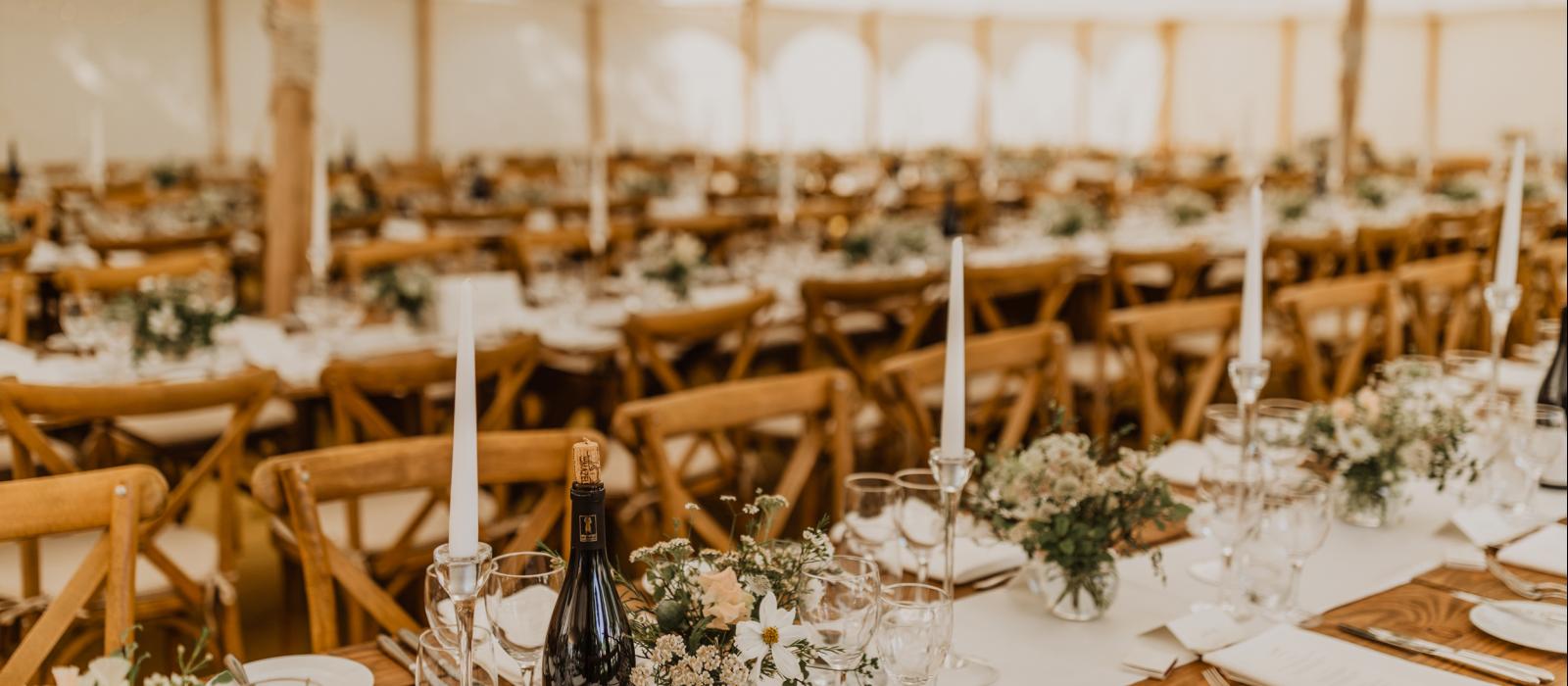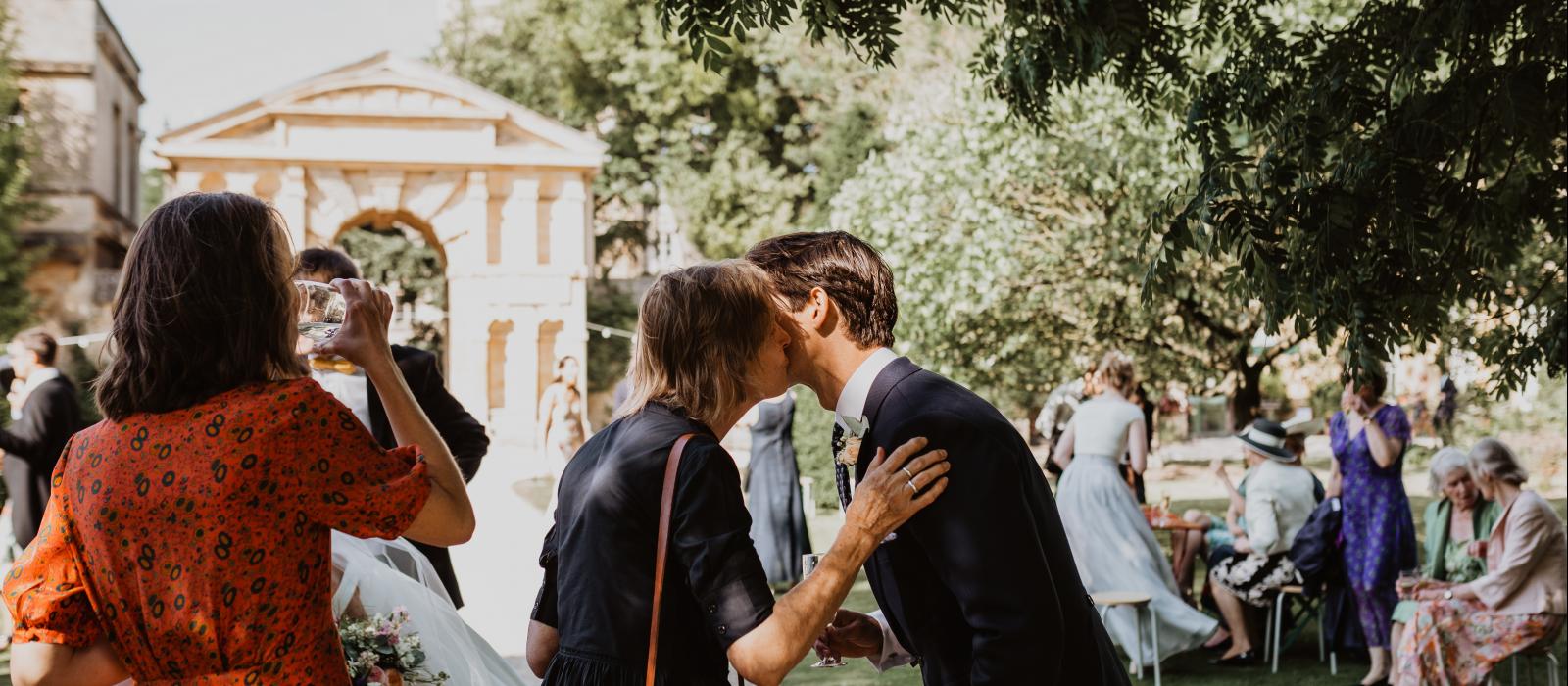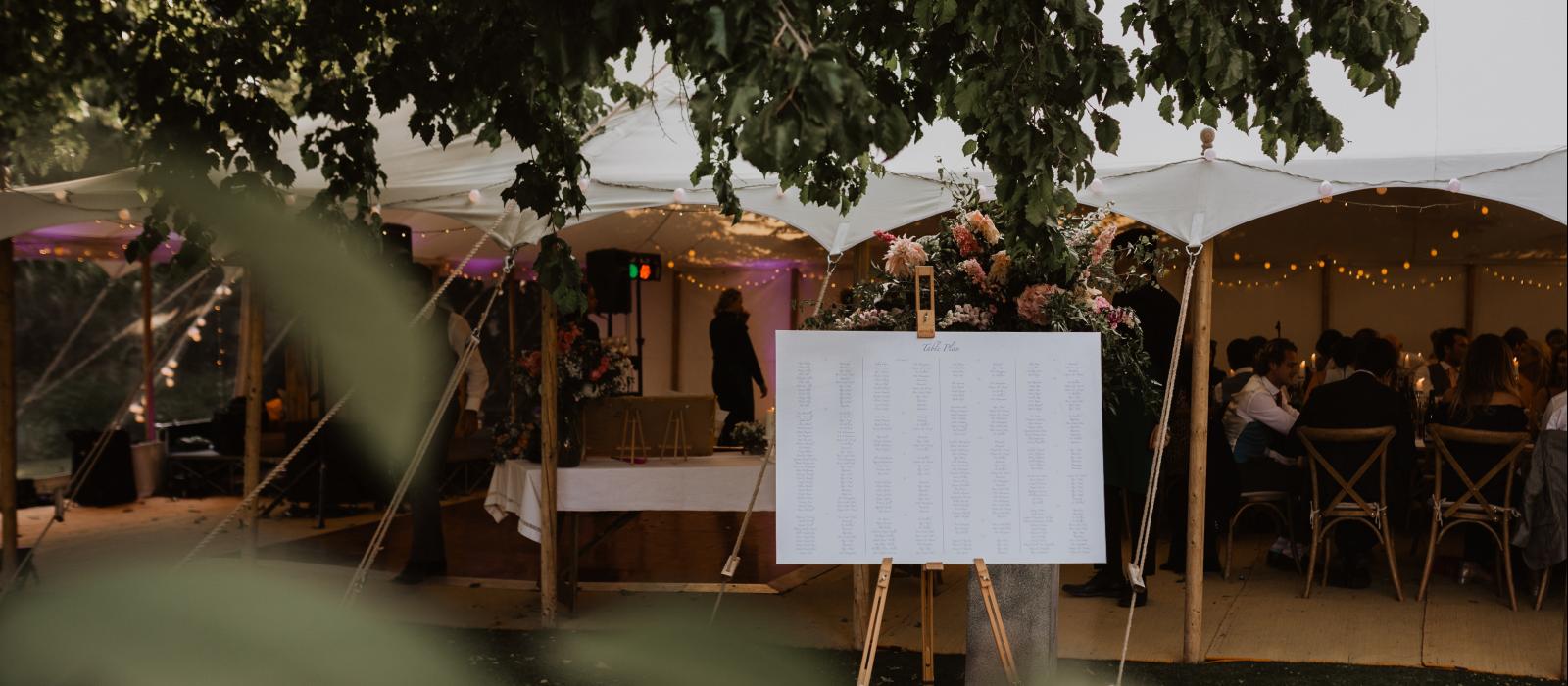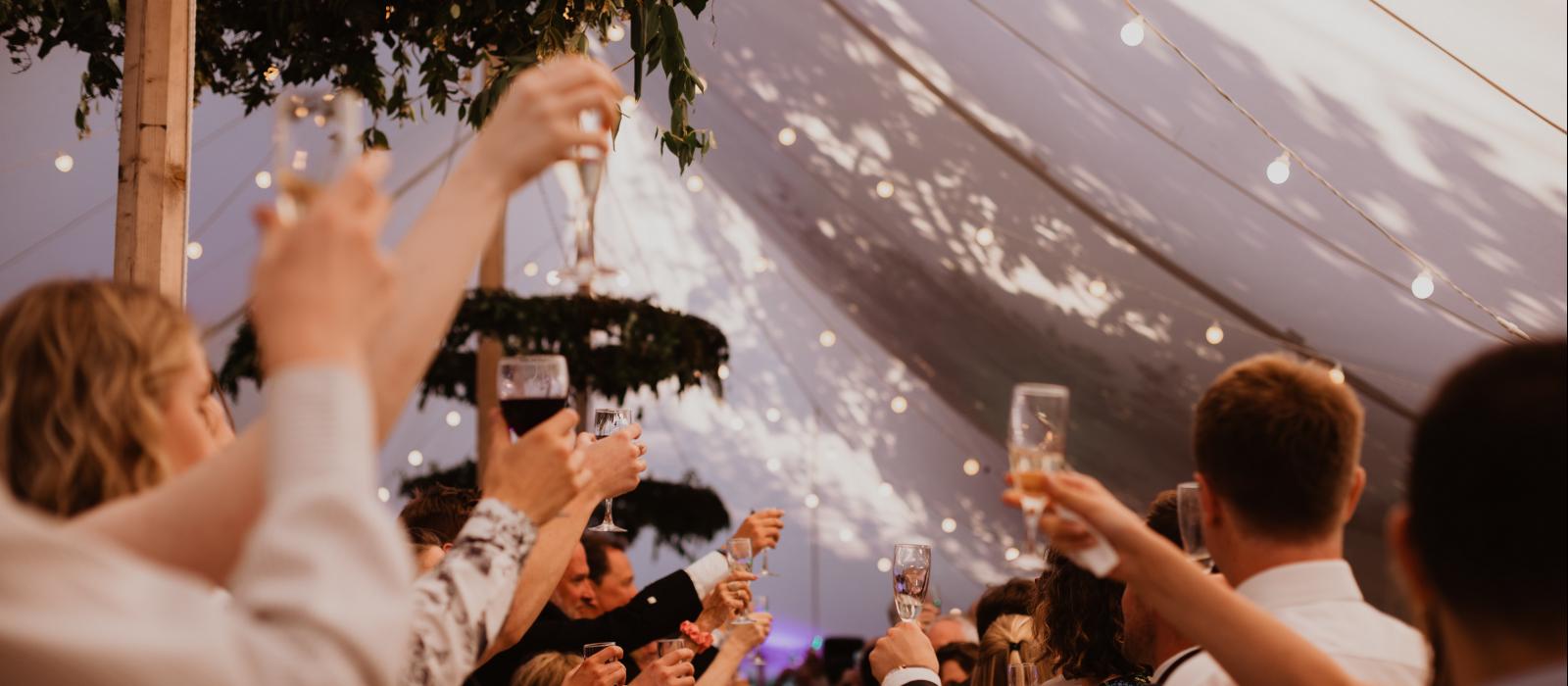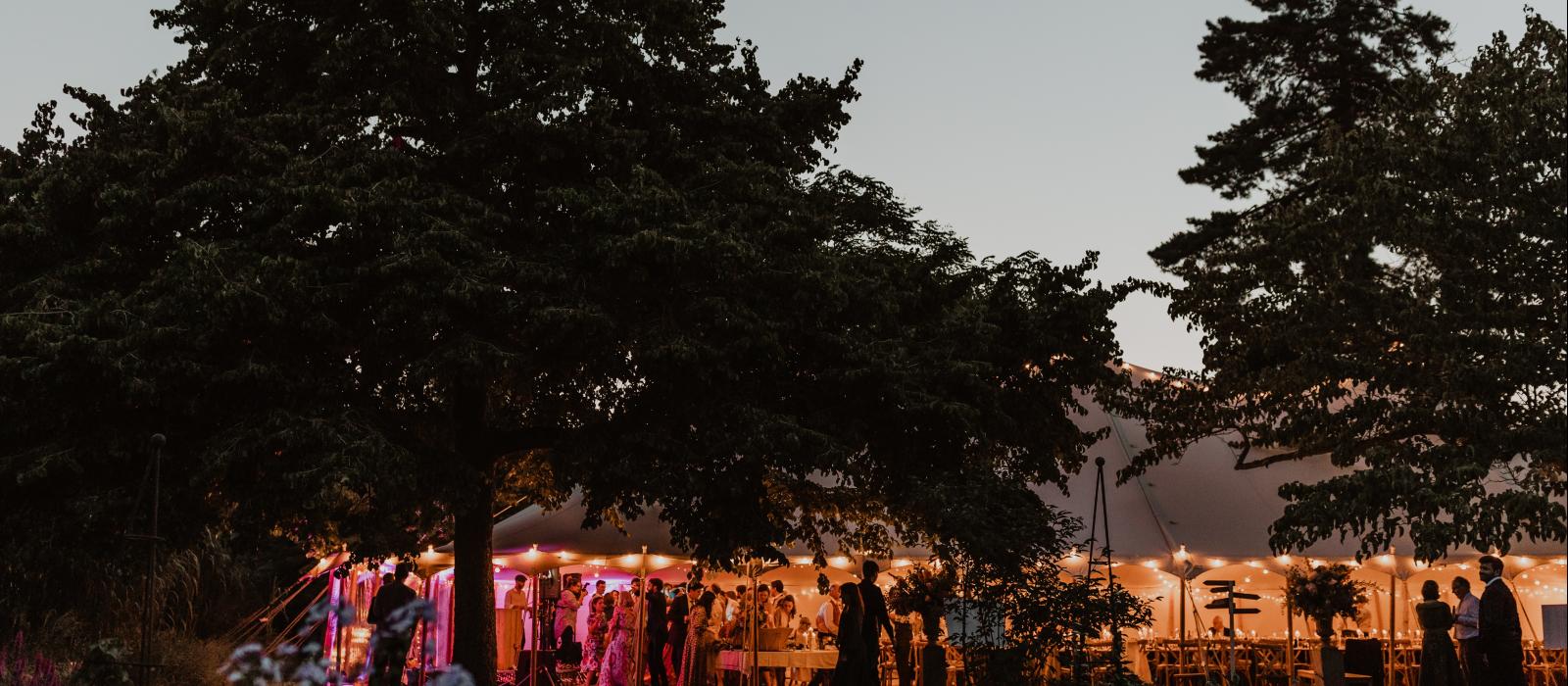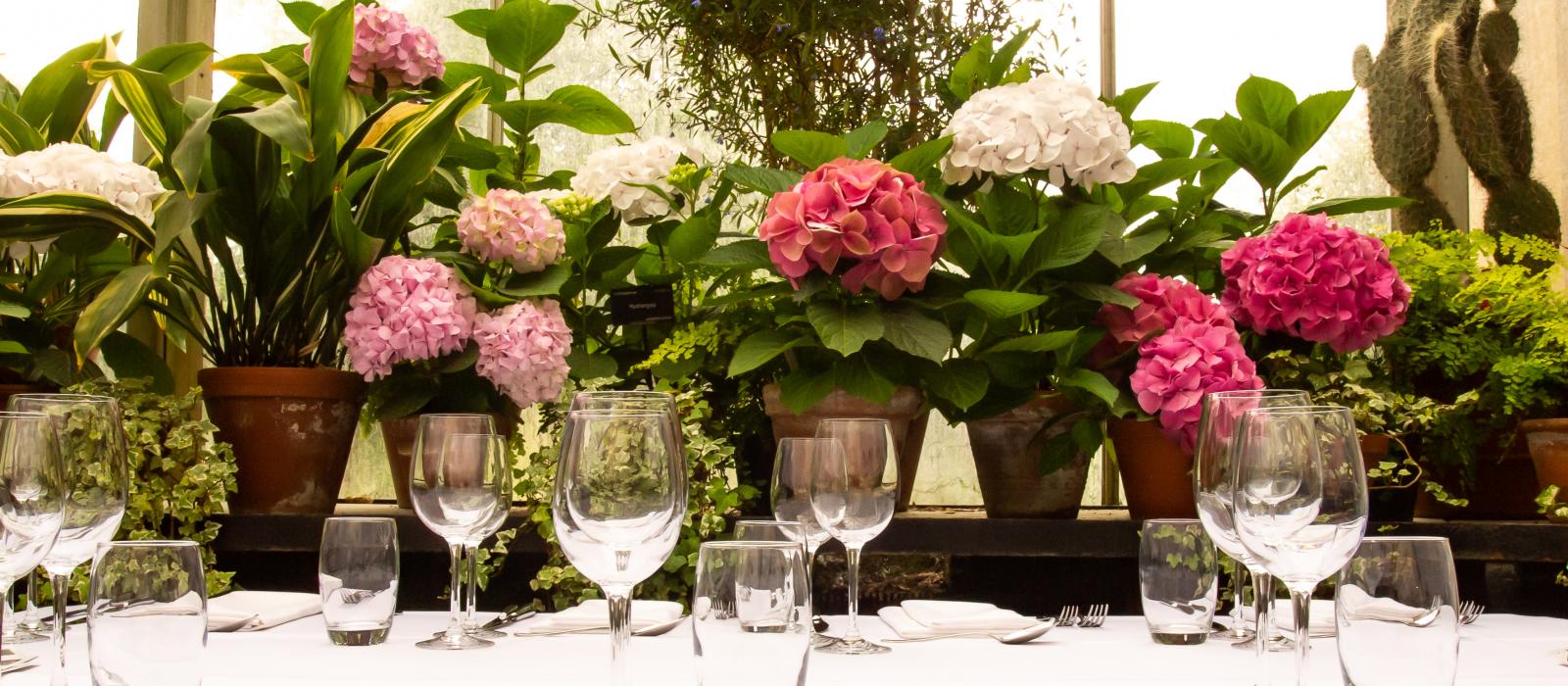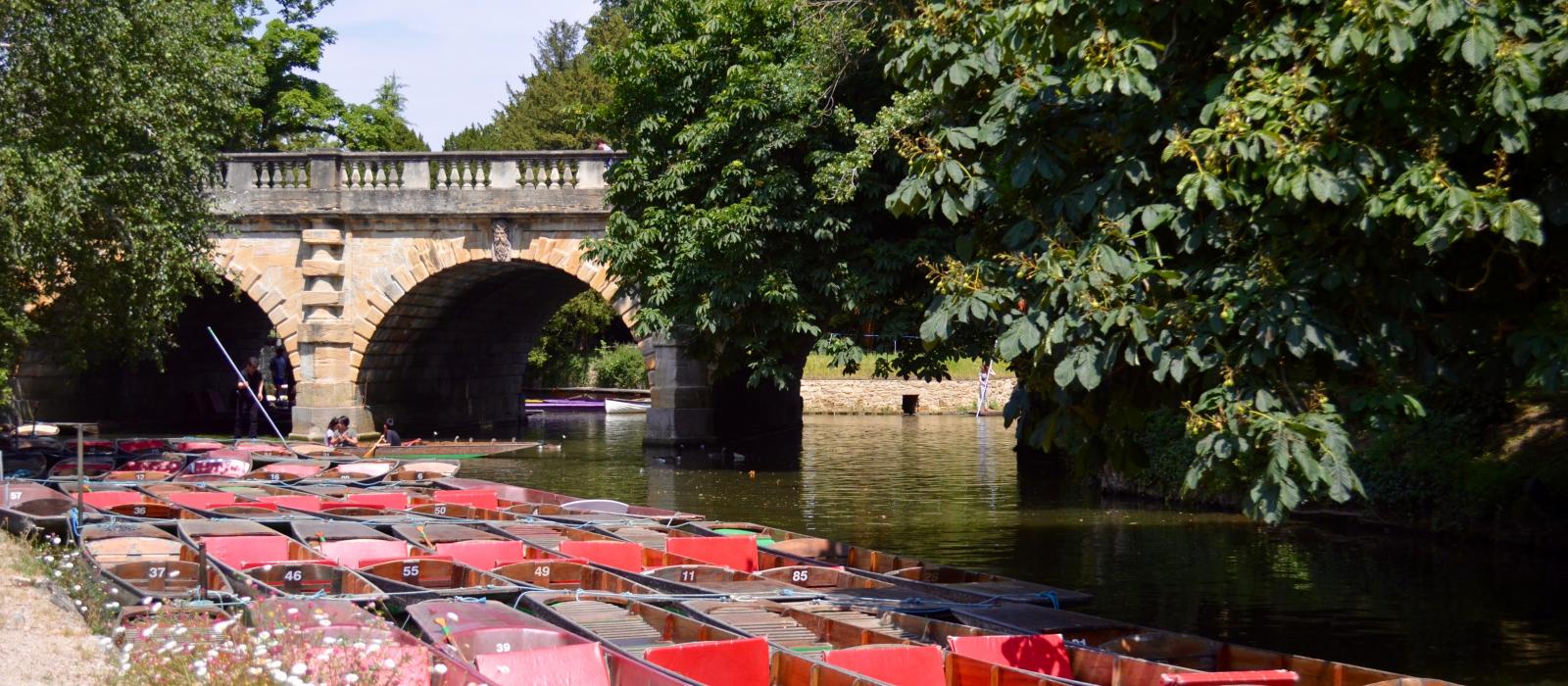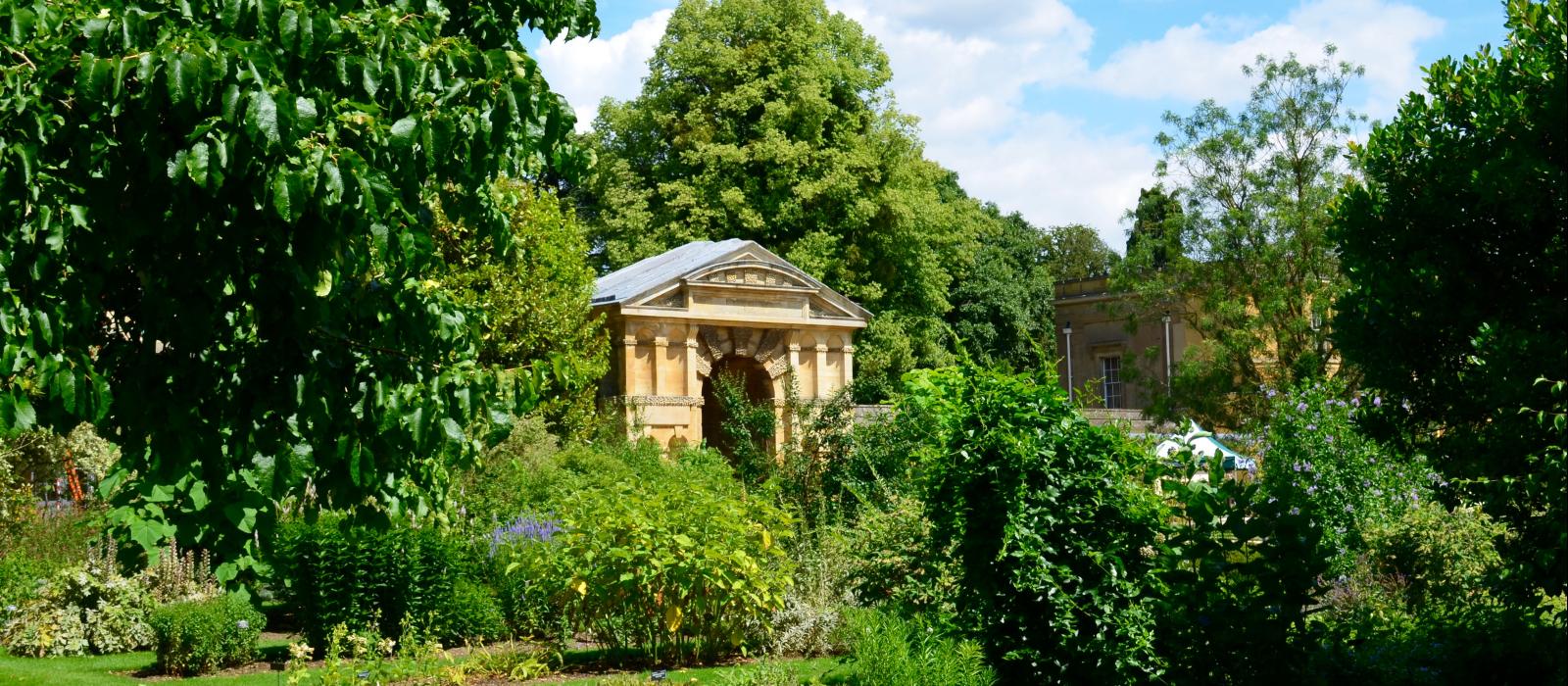 Situated in the heart of Oxford, the UK's oldest Botanic Garden is an oasis of calm, the perfect venue for a drinks reception, garden party or a truly unique wedding celebration. In our beautiful Walled Garden there are many lovely and exotic photo opportunities that guests are welcome to explore.
Event Lawn: Our hire charge is for exclusive use of the site from public closure time, but events can start earlier in the day while we remain open. We can provide a spectacular wedding reception venue, with space for a marquee for up to 200 people on our Events Lawn.
The Conservatory: One of our seven display glasshouses, and perfect for an intimate gathering. Imagine a family party, pre-dinner drinks or afternoon tea against the backdrop of our seasonal plant displays. The Conservatory can host up to 50 people for a standing drinks reception, around 30-35 people for a talk or lecture, and around 20 people for a seated meeting.
Oxford Botanic Garden
Rose Lane, Oxford OX1 4AZ
2 meeting spaces with capacity for up to 250 guests for Dining, Buffet, Theatre, and GardenParty functions.
Bedrooms 0
Ensuite 0
Standard 0
Breakfast
Lunch yes
Dinner yes
"Thanks for an excellent service - it really helped us in finding an appropriate venue."
Institute of New Economic Thinking
Matthew Gill & Frances Young
events@obg.ox.ac.uk
01865 610305
https://obga.web.ox.ac.uk/hire-our-spaces-0

The Conservatory

Dining 20

Buffet 50

Theatre 35

A historic glasshouse with seasonal displays located near the river and picturesque Magdalen Bridge.

Facilities

A beautiful and flexible space with variable layouts to suit your needs, and accessible toilets nearby.

Accessibility

Fully accessible with a wheelchair – no stairs or steps.

Available

Term & Vacation

The Events Lawn

Dining 200

GardenParty 250

Theatre 200

Situated in the historic Walled Garden, the Events Lawn can accommodate a paries, wedding receptions, functions and other large gatherings against a backdrop of stunning scientific flowerbeds. Marquees are available for use through our preferred suppliers.

Facilities

2-3 minutes walk from our public bathrooms. Access & space for caterers and generators is available via Rose Lane.

Accessibility

Fully accessible with a wheelchair – no stairs or steps.

Available

Term & Vacation