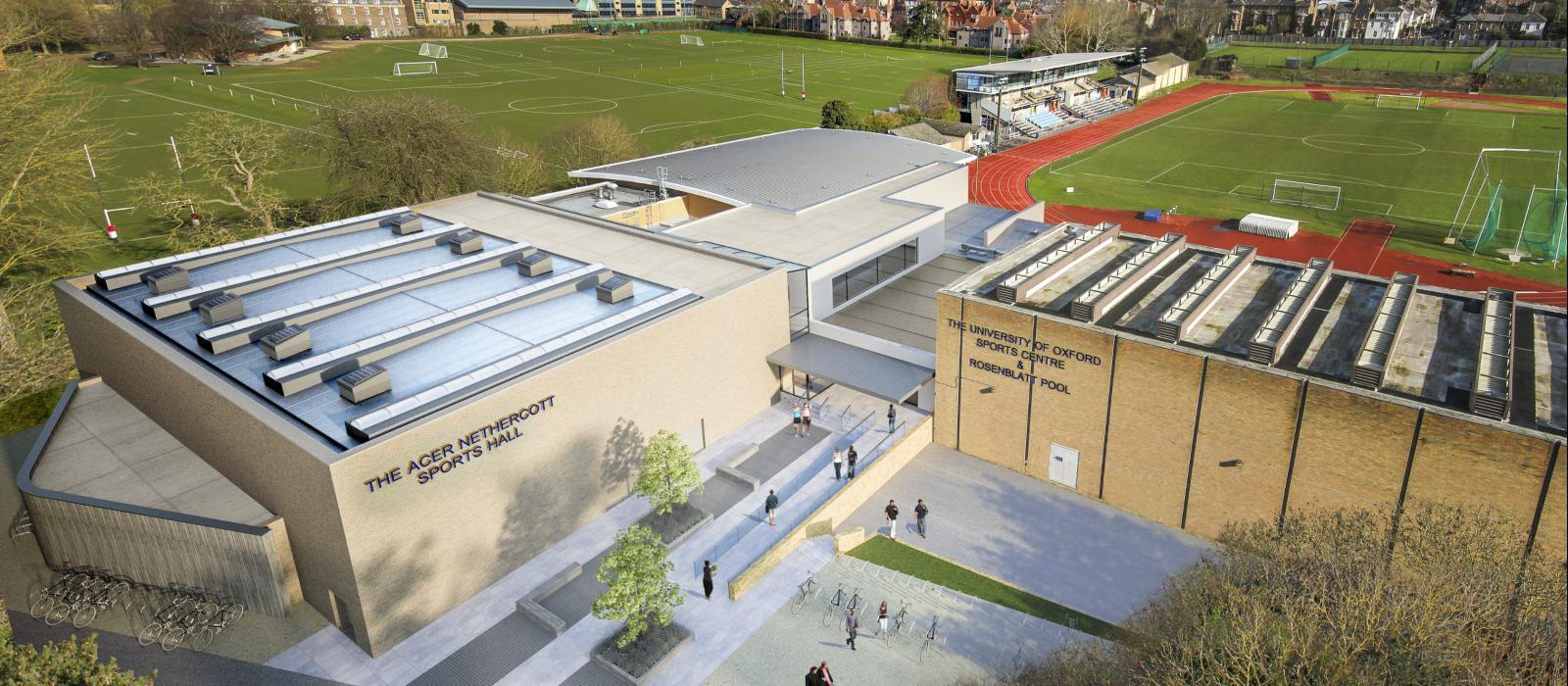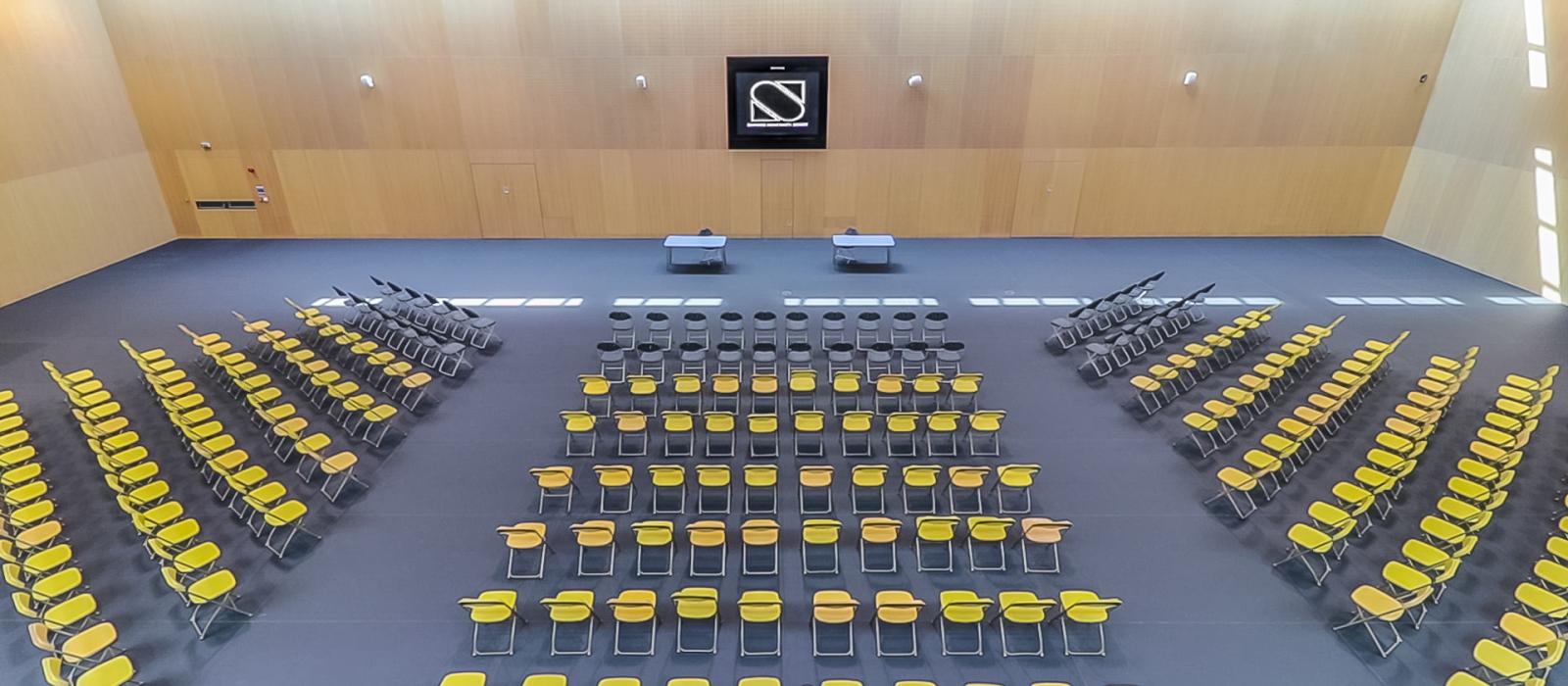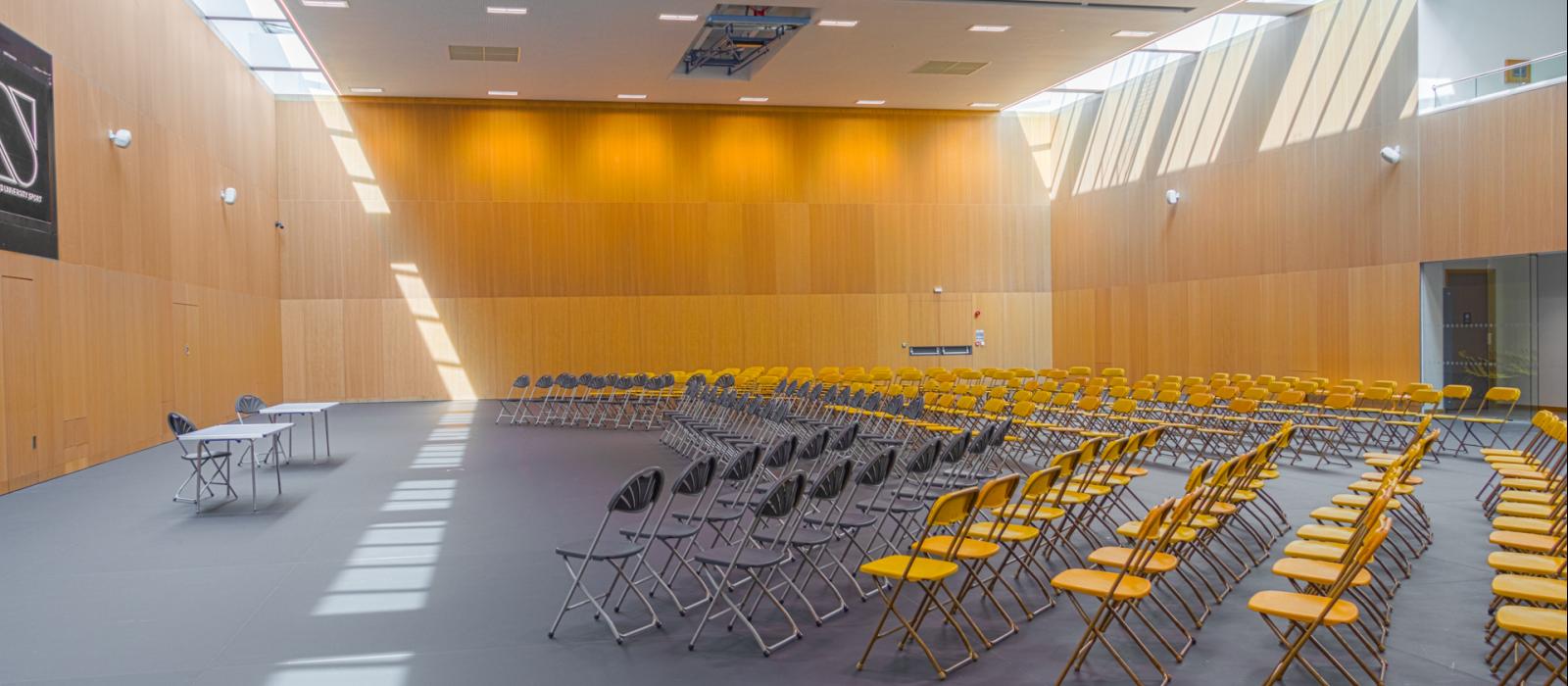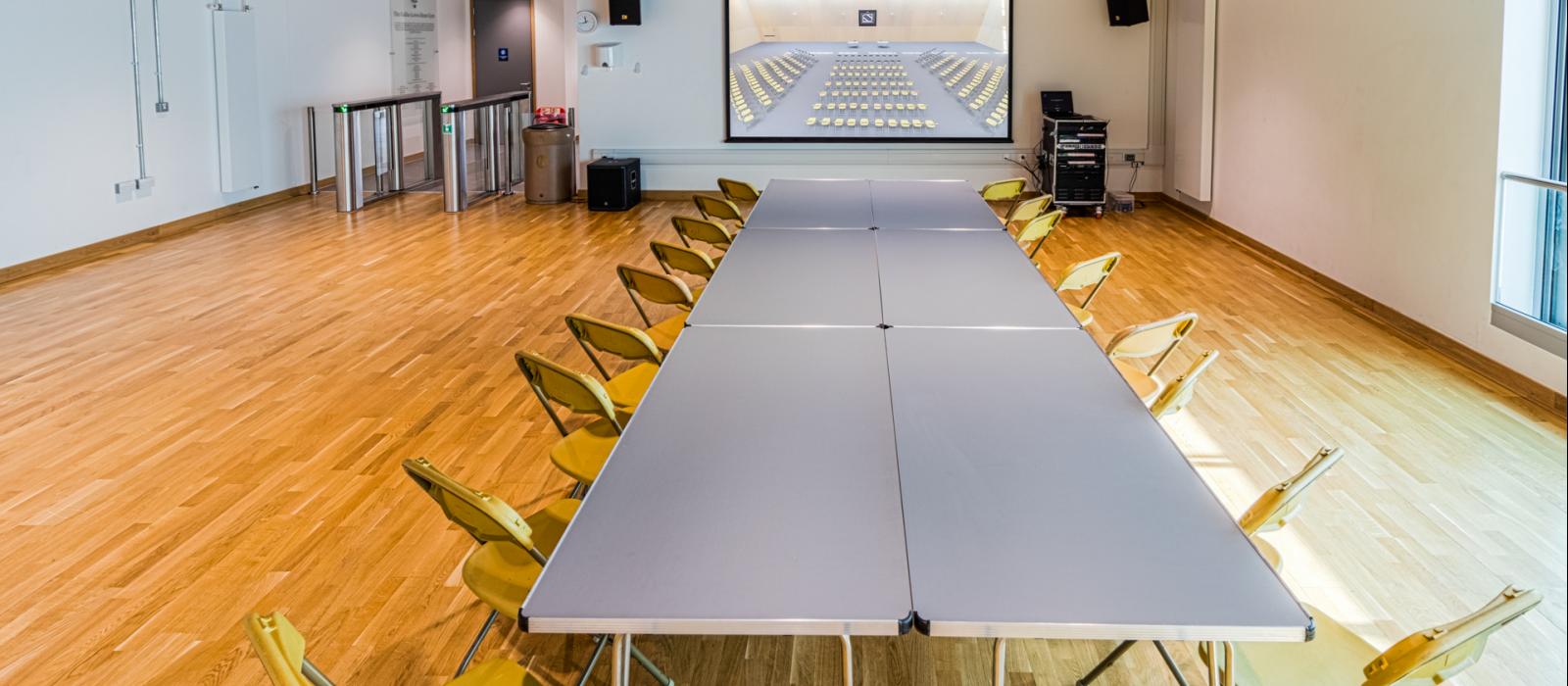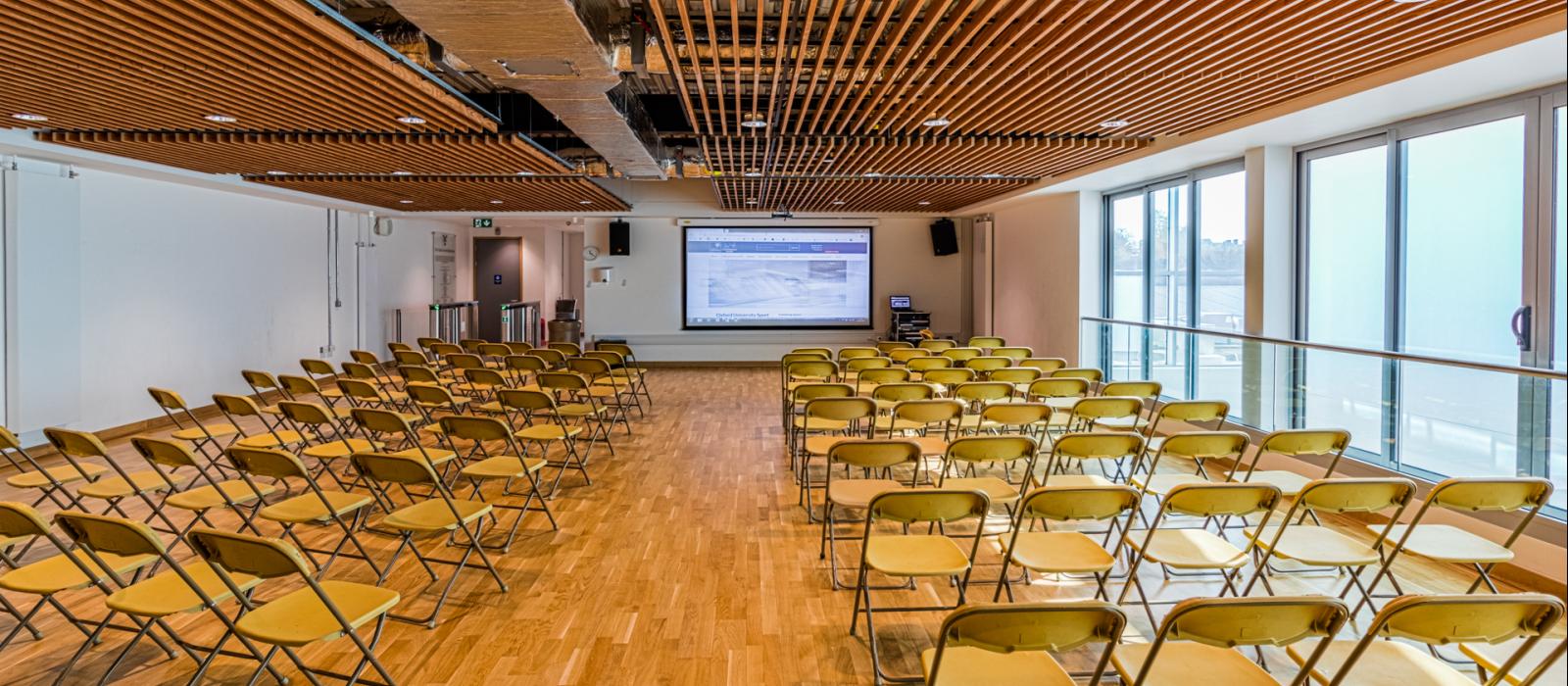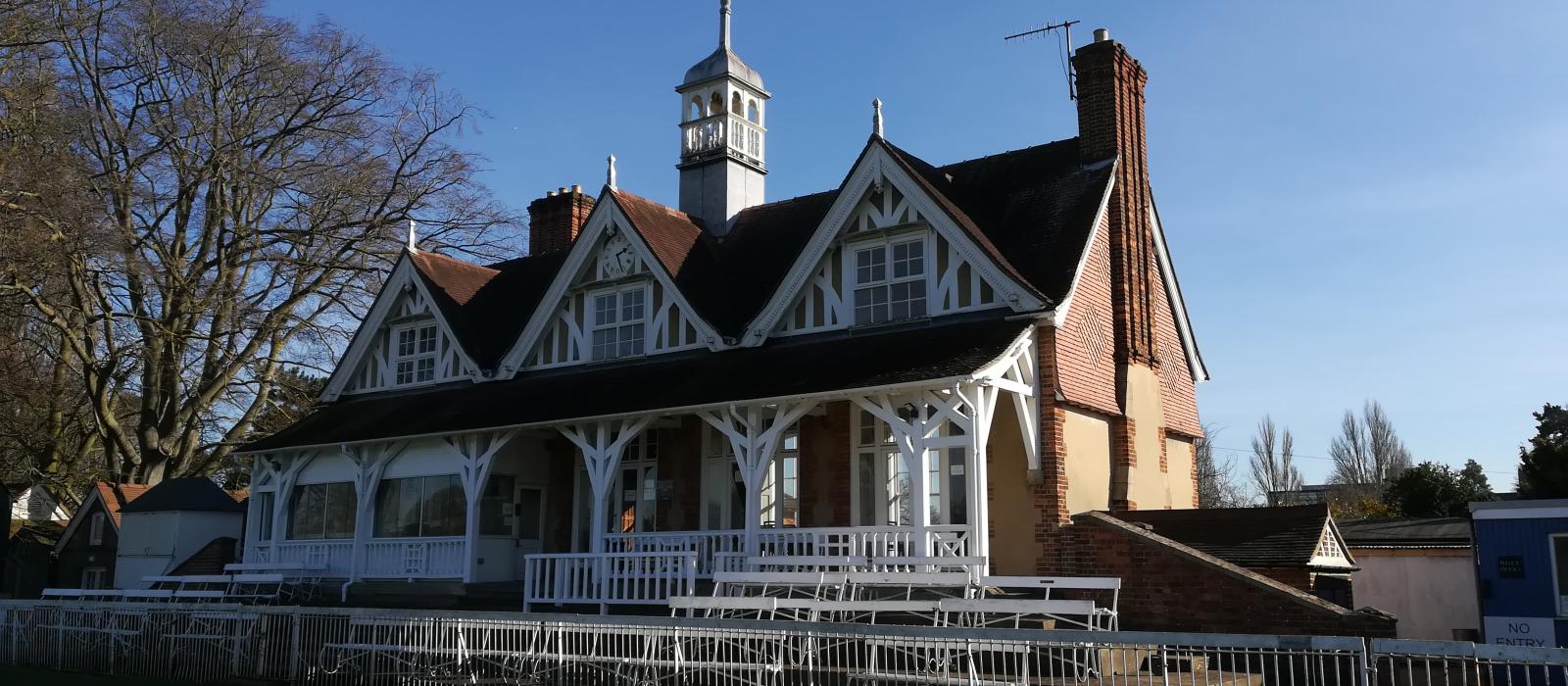 Oxford University Sport, based at the historic Roger Bannister Running Track, Iffley Road, has a wide range of spaces that can be used flexibly to provide interesting and unique venues to many organisations.
Located just outside Oxford's city centre, and with generous on-site parking, our modern facilities are suitable for exhibitions, courses, seminars, meetings, presentations, workshops and special events. 

The whole of the facility can also be hired, outside term time, for events that will provide guests with a unique, modern and historic venue which includes: athletics track, artificial turf pitch, tennis courts and our swimming pool is also available by arrangement to guests. 
Our dedicated professional team will be happy to discuss your requirements to ensure that your event is tailored to your needs.
Oxford University Sport
Iffley Rd, Oxford OX4 1EQ
4 meeting spaces with capacity for up to 400 guests for Dining, Buffet, Theatre, Classroom, and Boardroom functions.
Bedrooms
Ensuite
Standard
Breakfast
Lunch
Dinner
"The Conference Oxford website is an invaluable asset as we often are asked for meeting spaces at quite short notice."
Oxford University Press
Richard Taylor, General Manager
richard.taylor@sport.ox.ac.uk
01865 611477
www.sport.ox.ac.uk
Acer Nethercott Hall

Dining 175

Buffet 400

Theatre 300

Classroom 175

This spectacularly modern, spacious, hall with a fresh feel and lots of light and air provides the perfect flexible event space. A second, similar sized hall and additional space is available for larger events.

Facilities

On-site parking, full hospitality offerings

Accessibility

Ground floor, all facilities are fully wheelchair accessible. In fact the wheelchair basketball club use the Acer Nethercott Hall for their games.

Available

Vacation

Gallie-Lewis-Dean Studio

Dining 50

Buffet 100

Theatre 75

Classroom 50

Boardroom 30

This modern studio has a cosy, welcoming feel and is ideal for groups requiring space that invites confidence and engagement.

Facilities

On-site parking, full hospitality offerings

Accessibility

First floor with lift, all facilities are fully wheelchair accessible.

Available

Vacation

Viewing Gallery

Dining 14

Buffet 29

Theatre 20

Classroom 14

Boardroom 10

Our viewing gallery provides additional space with an overview of events in the Acer Nethercott Hall and is also available for smaller functions feeling spacious with the view over the Hall.

Facilities

On-site parking, full hospitality offerings

Accessibility

First floor with lift, all facilities are fully wheelchair accessible.

Available

Vacation

Cricket Pavilion, University Parks

Dining 35

Buffet 50

Theatre 30

Classroom 35

Boardroom 25

Beautiful, historic, wood panelled room with views over University Parks. July- August pavilion and First Class Cricket pitch available for game hire!

Facilities

Full hospitality offerings; please note the Cricket Pavilion has only a little heating and is ideal for use in the summer.

Accessibility

First floor, no lift, not available to use around or after dusk and no parking by pavilion.

Available

Term & Vacation