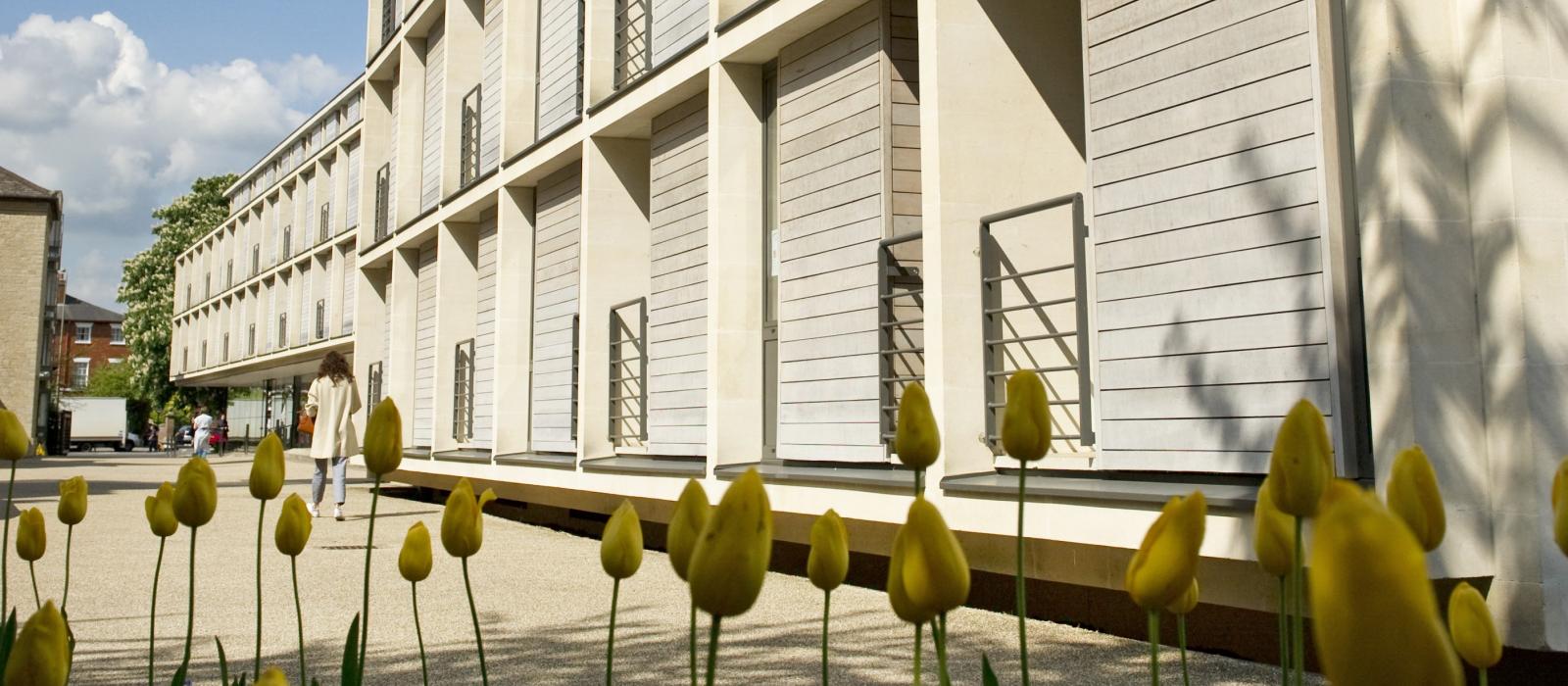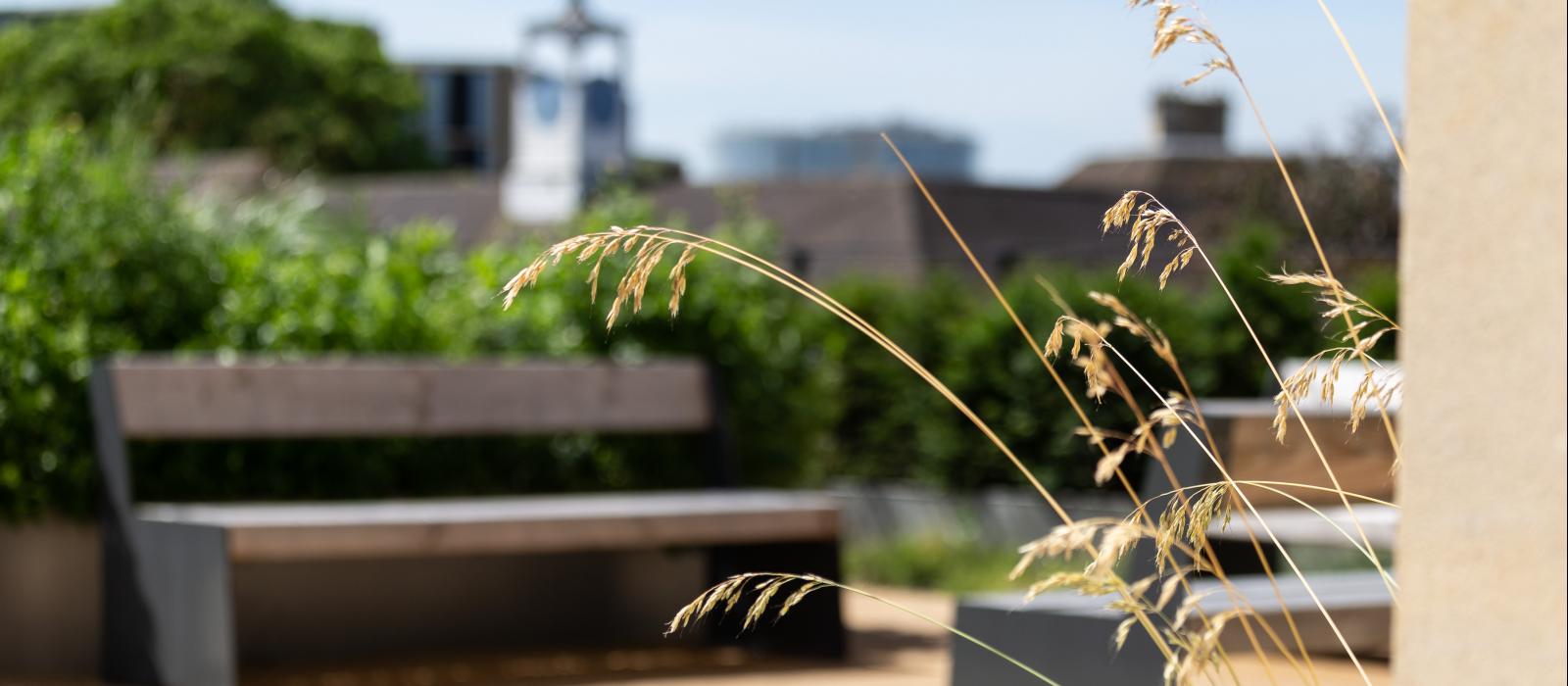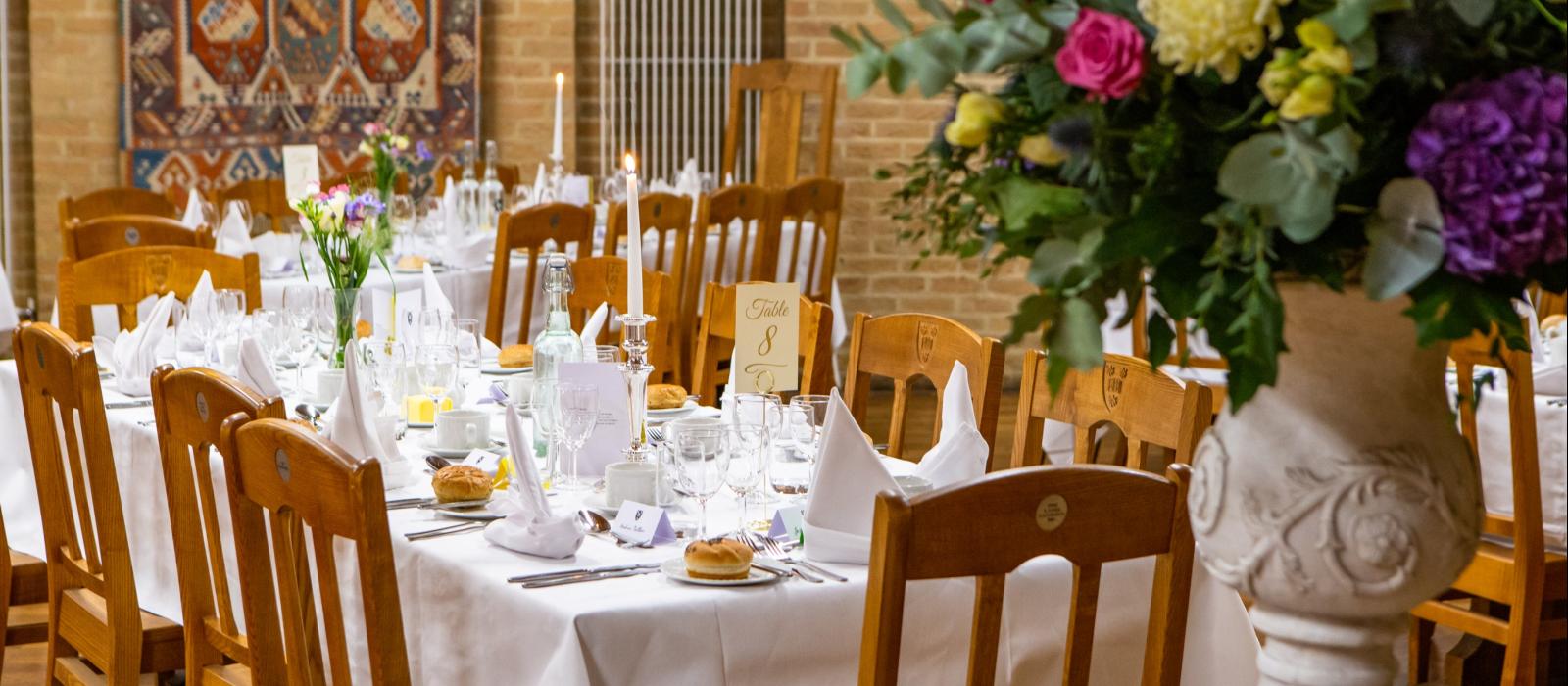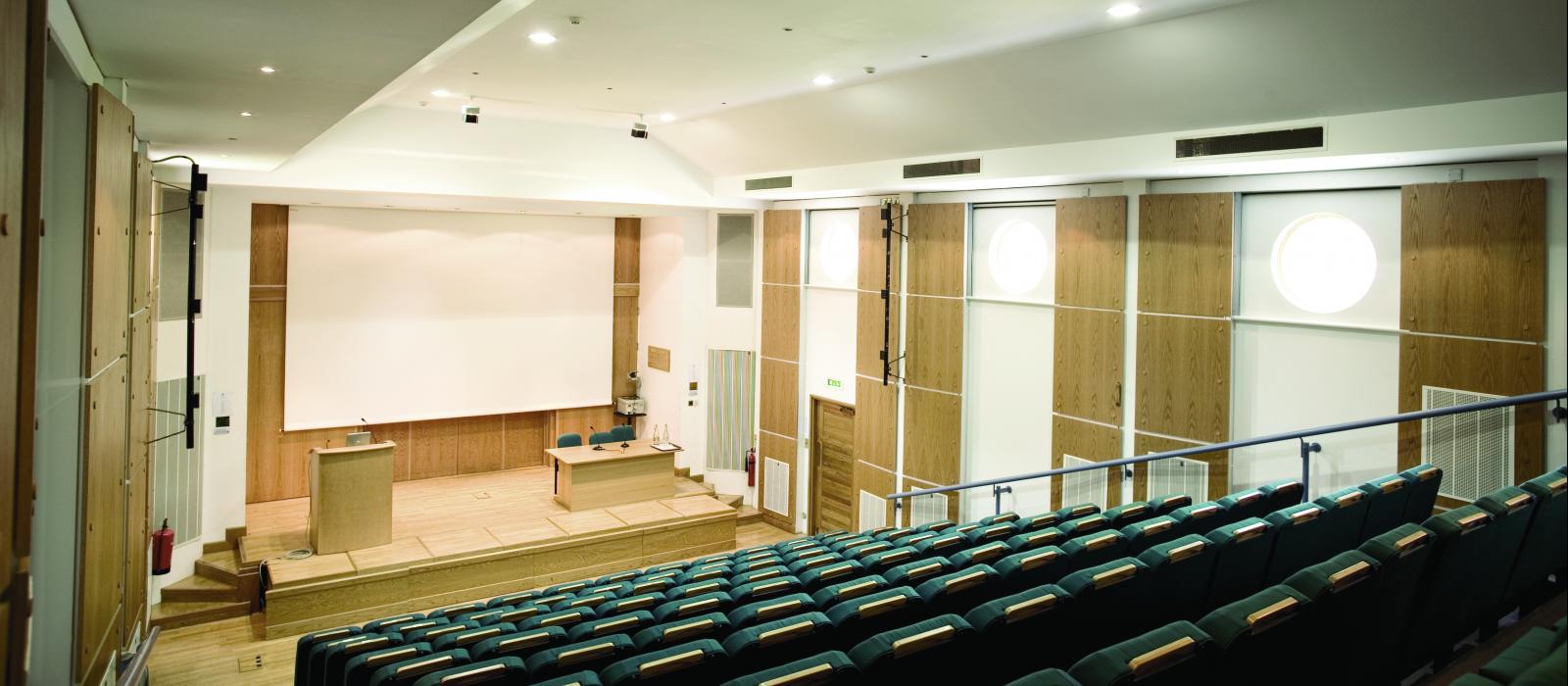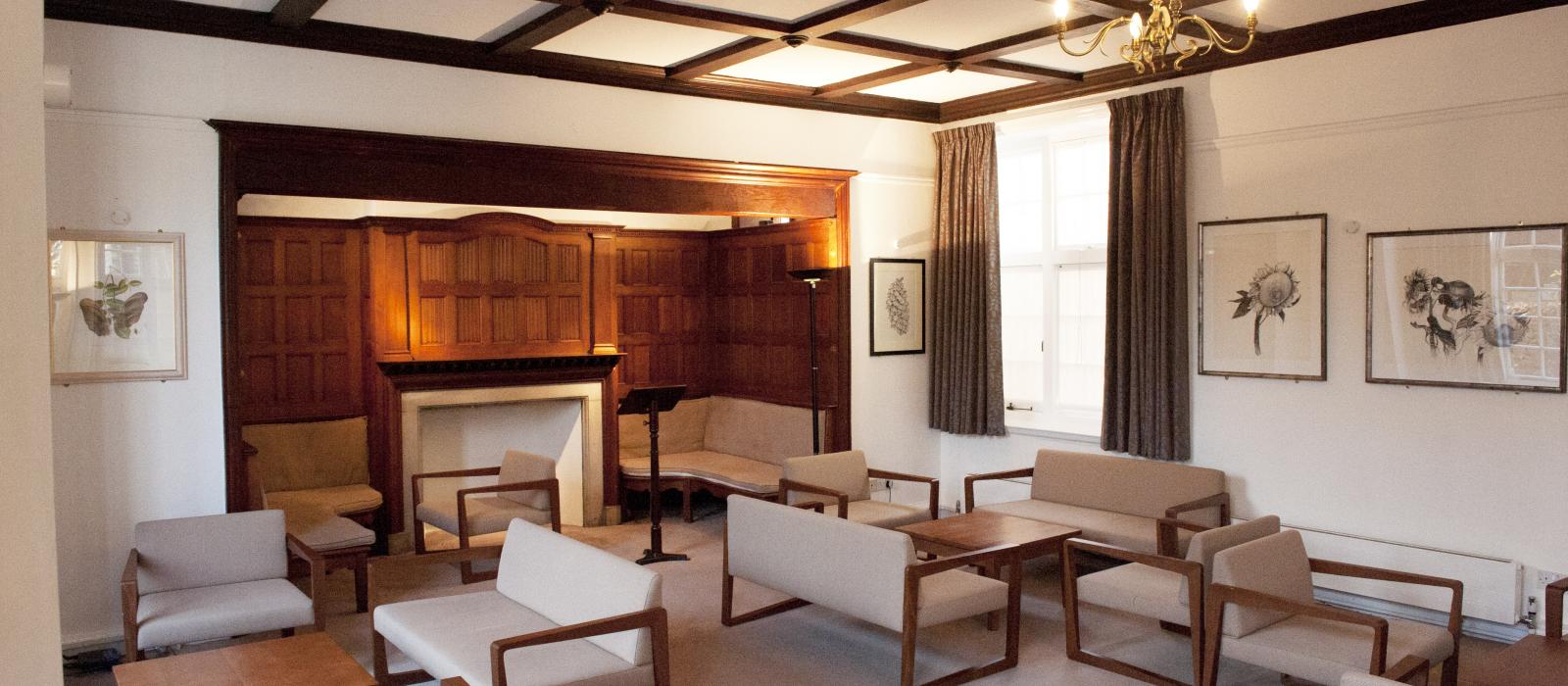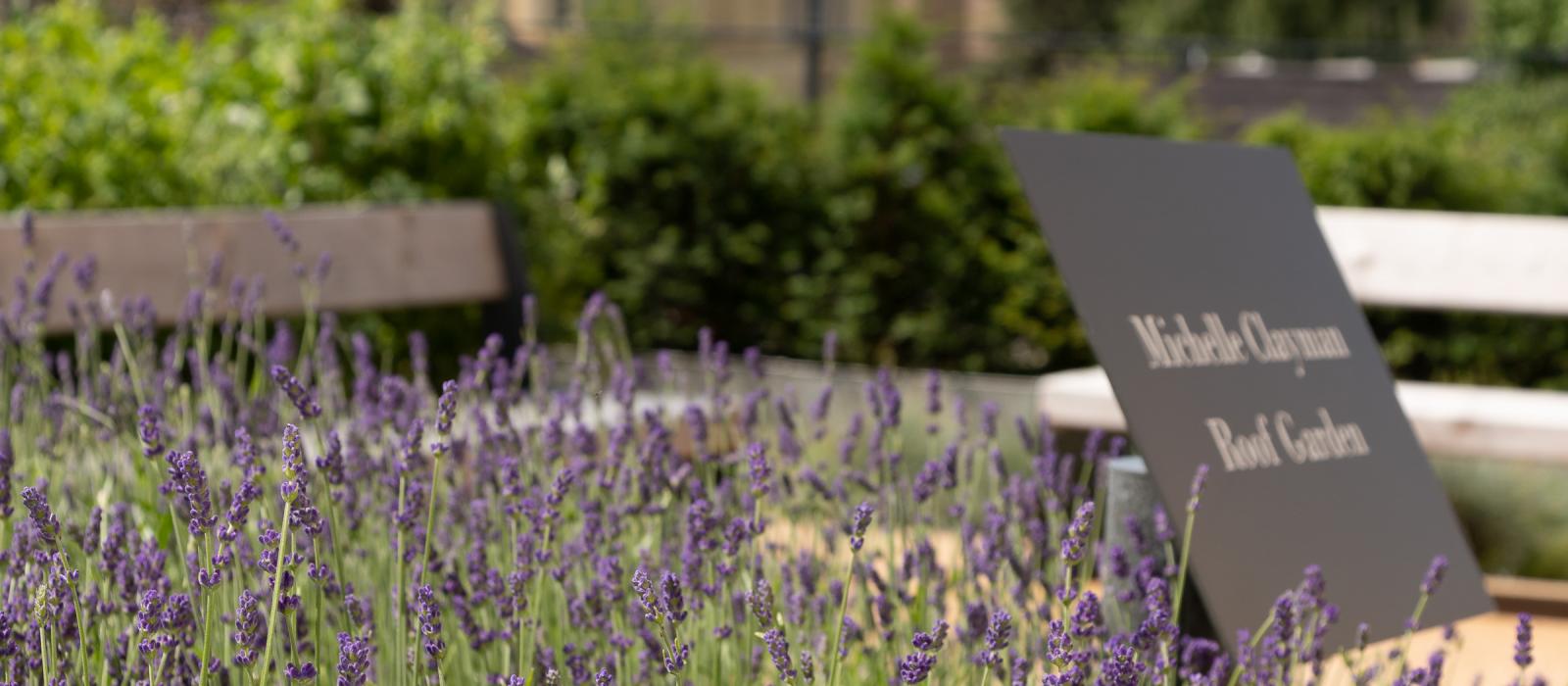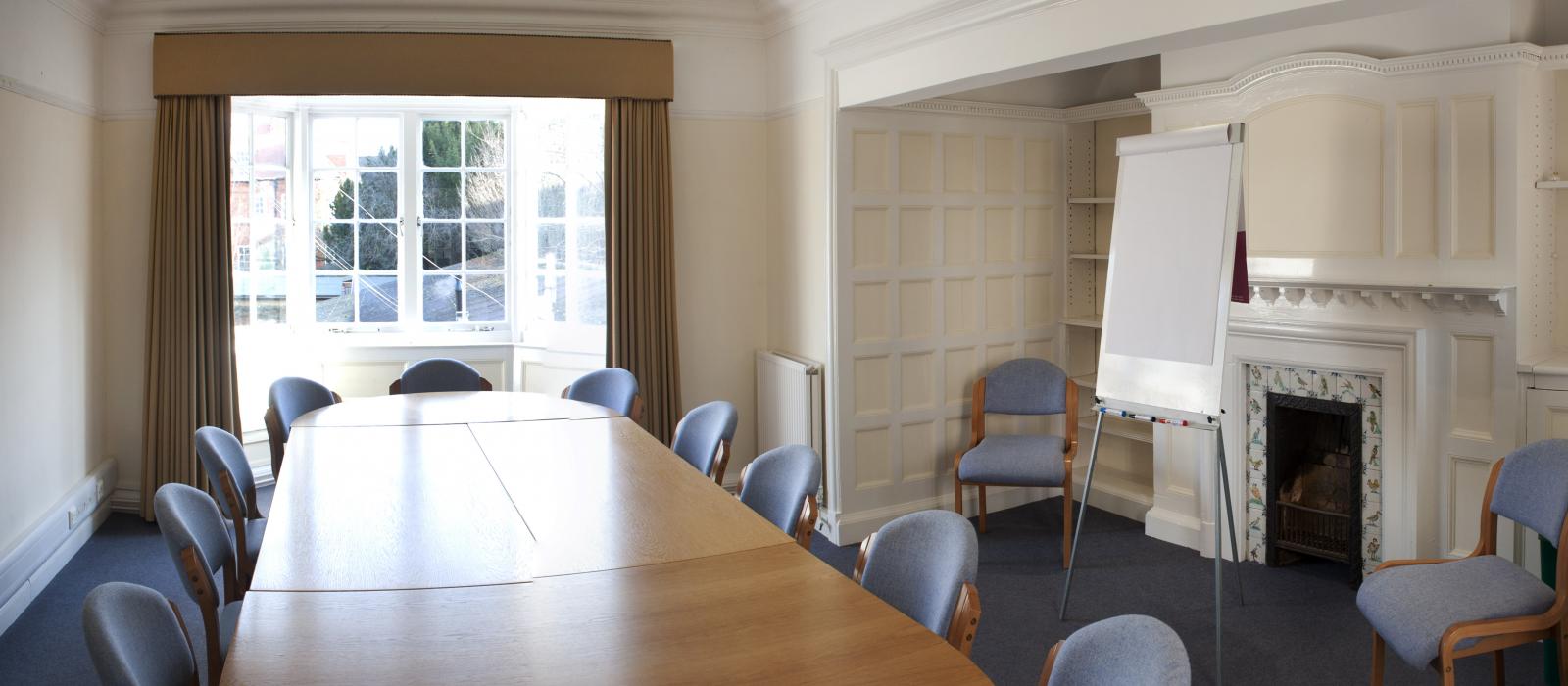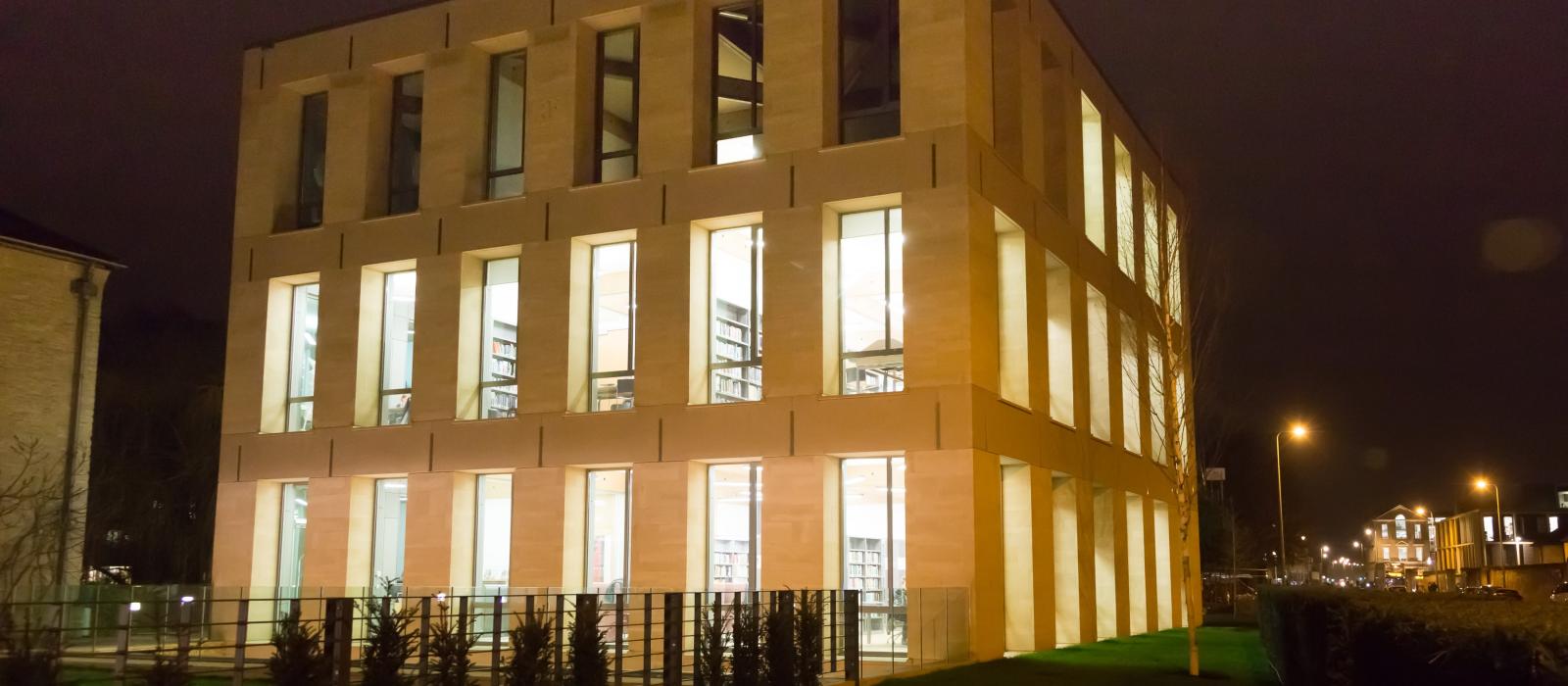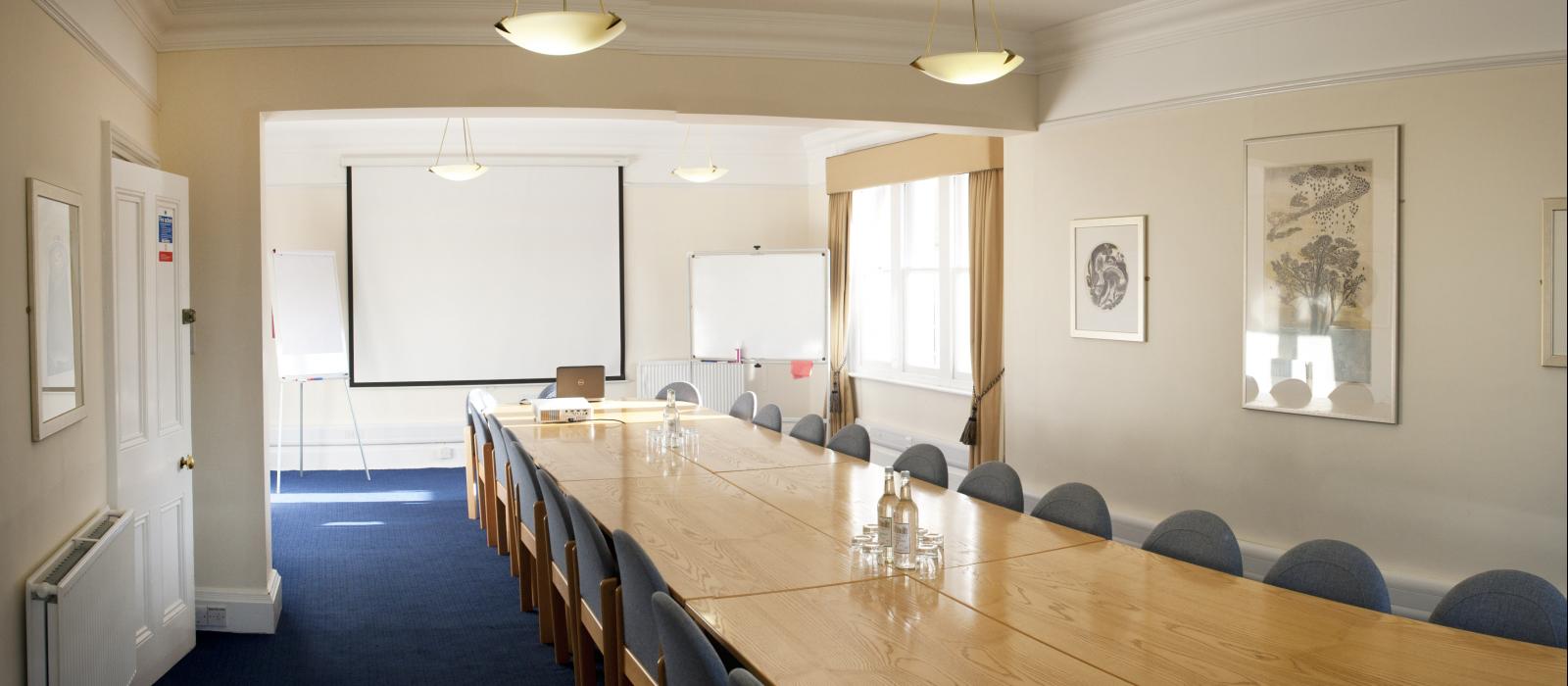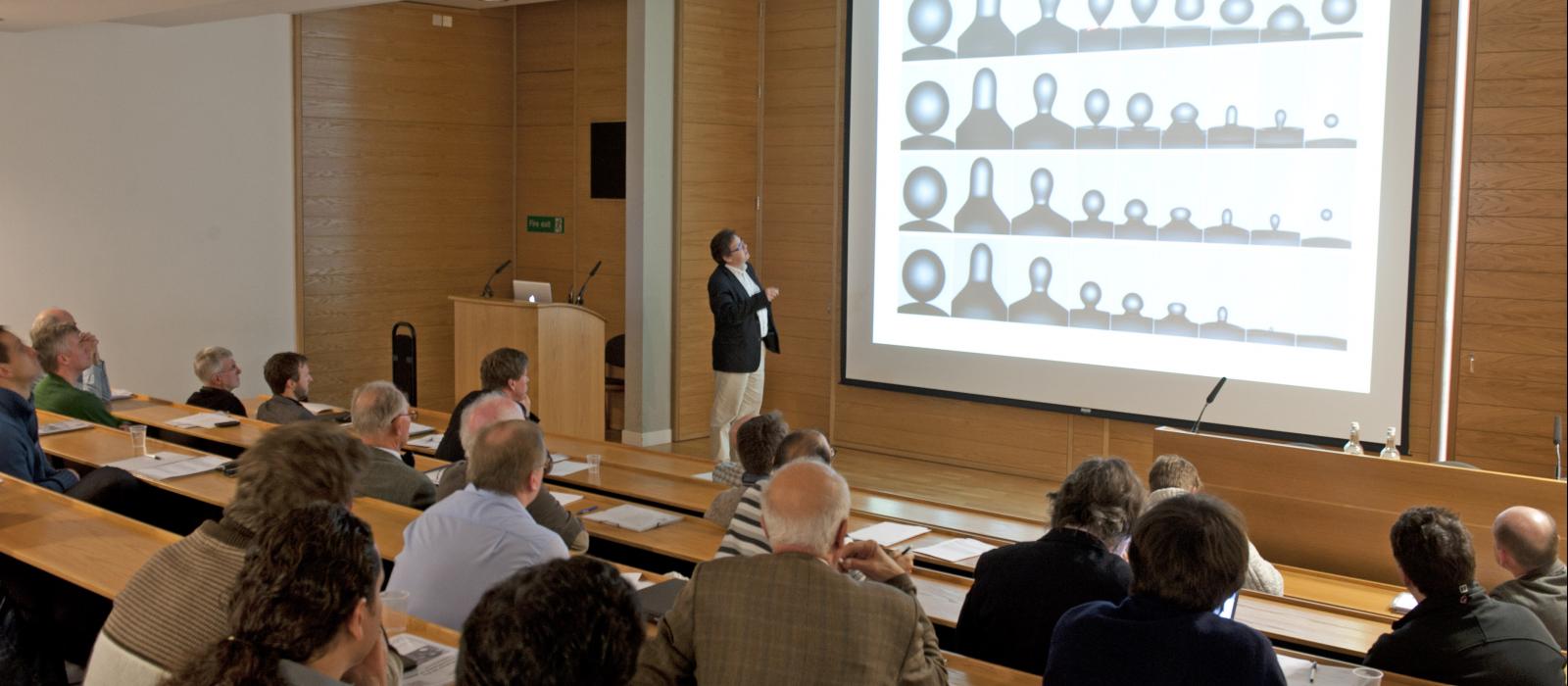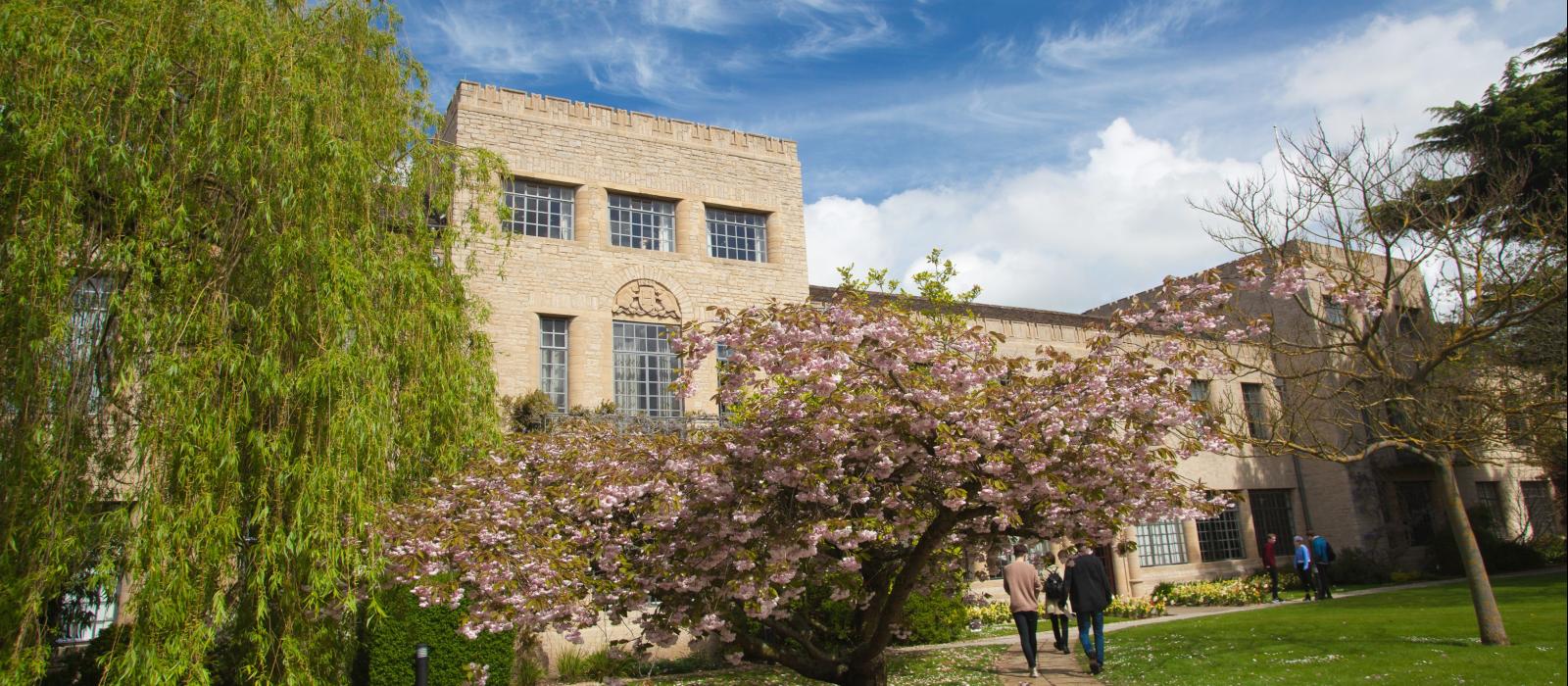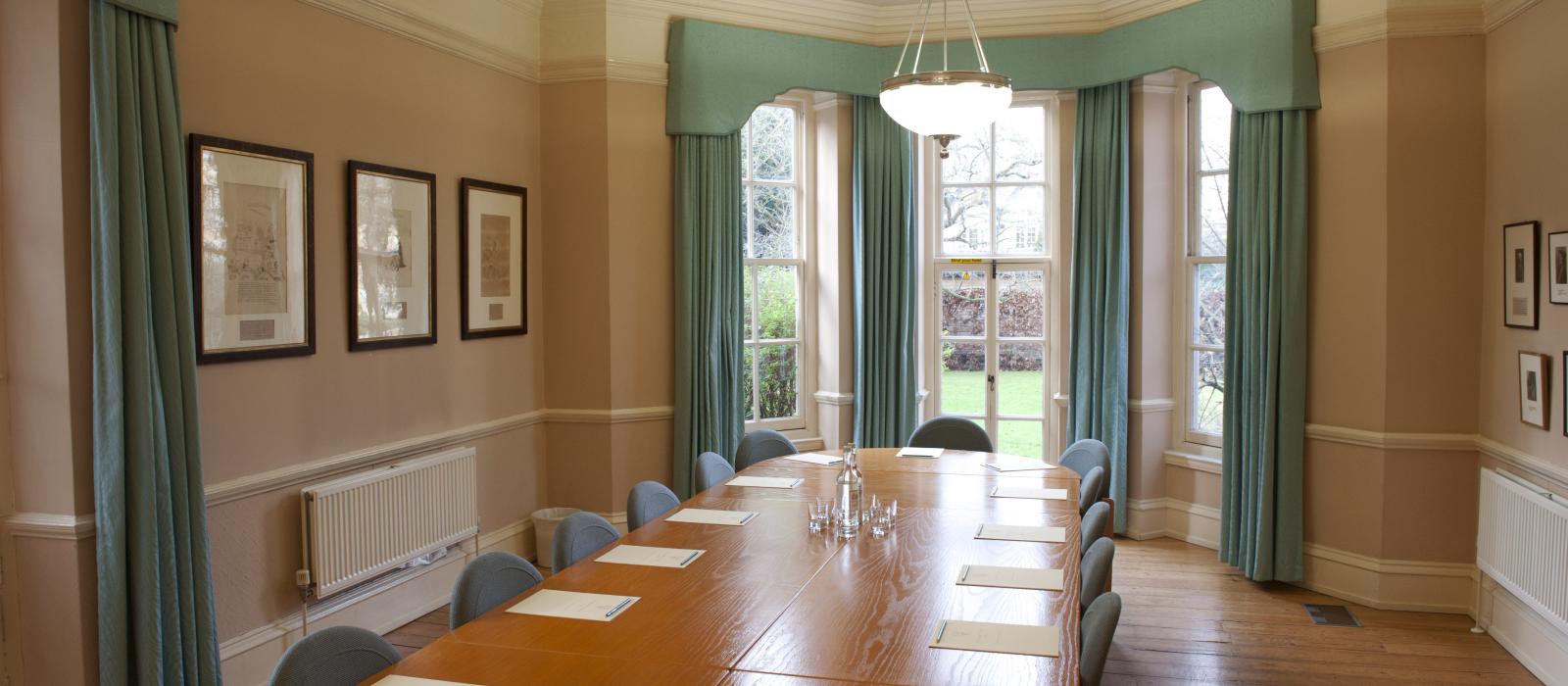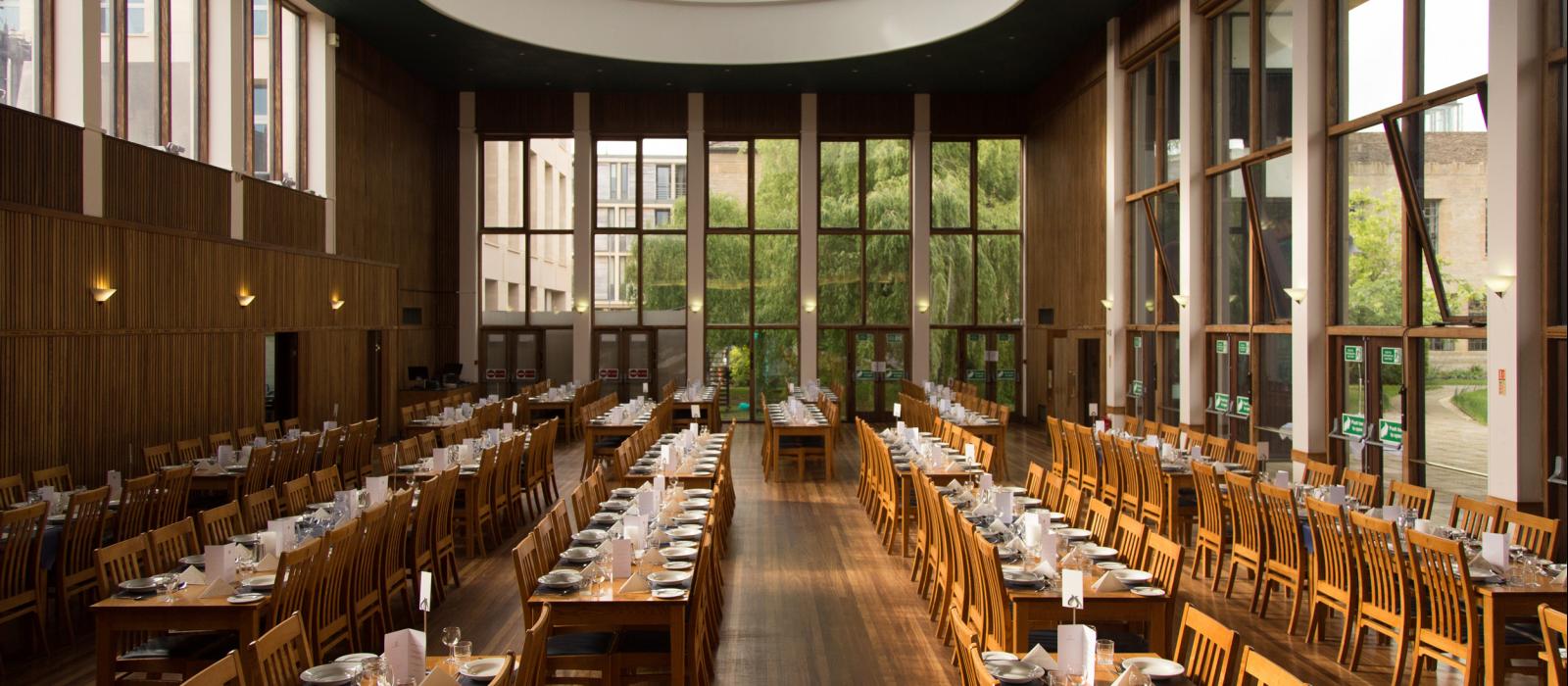 St Anne's College sits in five acres of tranquil leafy grounds  only a 10-minute stroll from the centre of Oxford and is an ideal base from which to attend or hold a conference and explore the city.

St Anne's offers well-appointed ensuite accommodation including twin-bedded rooms. Accommodation with washbasins and shared facilities is also available overlooking the main quad.

All bedrooms are provided with bed linen, towels, toiletries and hospitality trays and free wifi.

St Anne's began in 1879, extending a university education to women who could otherwise not have afforded it.

It became a full college of the University of Oxford in 1952 and has taken both men and women since 1979. It is now one of Oxford's largest colleges for both graduates and undergraduates.
St Anne's College
56 Woodstock Road, Oxford OX2 6HS
17 meeting spaces with capacity for up to 300 guests for Dining, Classroom, Boardroom, Horseshoe, Theatre, and Casual functions.
Bedrooms 275
Ensuite 185
Standard 90
Breakfast yes
Lunch yes
Dinner yes
"The venue was great, I've had very positive feedback from both my colleagues and our participants."
WildBear Entertainment
Events Team
events@st-annes.ox.ac.uk
01865 274814
www.st-annes.ox.ac.uk
Dining Hall

Recently refurbished traditional Oxford dining hall seating up to 250 for a formal dinner.

Facilities

Wifi

Accessibility

Disabled access, on ground floor.

Available

Vacation

Seminar Room 1

Classroom 30

Boardroom 20

Horseshoe 24

Large bright room with flexible layout.

Facilities

Wifi and audio-visual facilities

Accessibility

Disabled access on ground floor.

Available

Term & Vacation

Seminar Room 3

Recently renovated room with beautiful panelled fireplace and stunning botanical prints, suitable for a more informal gathering.

Facilities

Wifi and audio-visual facilities.

Accessibility

Disabled access on ground floor.

Available

Term & Vacation

Seminar Room 4

Theatre 20

Classroom 18

Boardroom 14

Casual 20

Traditional room suitable for smaller meetings.

Facilities

Wifi and audio-visual facilities.

Accessibility

No disabled access, on first floor.

Available

Term & Vacation

Seminar Room 5

Classroom 35

Boardroom 26

Horseshoe 25

Large bright room suitable for board meetings.

Facilities

Wifi and audio-visual facilities.

Accessibility

No disabled access, on first floor.

Available

Term & Vacation

Seminar Room 6

Traditional room with high ceilings, wooden floor and French windows leading out to a garden.

Facilities

Wifi and audio-visual facilities.

Accessibility

Disabled access, on ground floor.

Available

Vacation

Seminar Room 7

Theatre 70

Classroom 40

Boardroom 26

Horseshoe 24

Purpose-built, bright and spacious seminar room with moveable tables.

Facilities

Wifi and audio-visual facilities.

Accessibility

Disabled access, on lower ground floor with lift.

Available

Term & Vacation

Seminar Room 8

Theatre 70

Classroom 40

Boardroom 26

Horseshoe 24

Purpose-built, bright and spacious seminar room with moveable tables.

Facilities

Wifi and audio-visual facilities.

Accessibility

Disabled access, on lower ground floor with lift.

Available

Term & Vacation

Seminar Room 9

Dining 40

Theatre 70

Classroom 40

Boardroom 26

Horseshoe 24

Purpose-built, bright and spacious seminar room with moveable tables.

Facilities

Wifi and audio-visual facilities.

Accessibility

Disabled access, on lower ground floor with lift.

Available

Term & Vacation

Tsuzuki Lecture Theatre

Light and airy lecture theatre seating up to 90.

Facilities

Wifi and full audio-visual facilities.

Accessibility

Disabled access, on lower ground floor with lift.

Available

Term & Vacation

Mary Ogilvie Lecture Theatre

Impressive lecture theatre seating up to 150 delegates.

Facilities

Wifi and full audio-visual facilities.

Accessibility

Disabled access, on ground floor.

Available

Term & Vacation

Upper Common Room

Stunning traditional dining room with wooden floors and large picture windows.

Facilities

Accessibility

No disabled access, on first floor.

Available

Term & Vacation

Foyer B

Large modern flat-floored space overlooking college gardens.

Facilities

Audio-visual facilities.

Accessibility

Disabled access, on lower ground floor with lift.

Available

Term & Vacation

Marquee

Dining 200

Theatre 200

Casual 300

Impressive spacious marquee accommodating up to 300 people in summer.

Facilities

Audio-visual facilities.

Accessibility

Disabled access at ground level.

Available

Vacation

Outreach Room / Roof Garden

Purpose-built, bright and spacious multi-purpose room with moveable tables overlooking our impressive roof garden.

Facilities

Wifi and audio-visual facilities.

Accessibility

Disabled access on first floor with lift.

Available

Term & Vacation

Seminar Room 10

Theatre 55

Classroom 40

Boardroom 30

Purpose-built, bright and spacious seminar room with moveable tables.

Facilities

Wifi and audio-visual facilities.

Accessibility

Disabled access on second floor with lift.

Available

Term & Vacation

Seminar Room 11

Theatre 55

Classroom 40

Boardroom 30

Purpose-built, bright and spacious seminar room with moveable tables.

Facilities

Wifi and audio-visual facilities.

Accessibility

Disabled access on second floor with lift.

Available

Term & Vacation