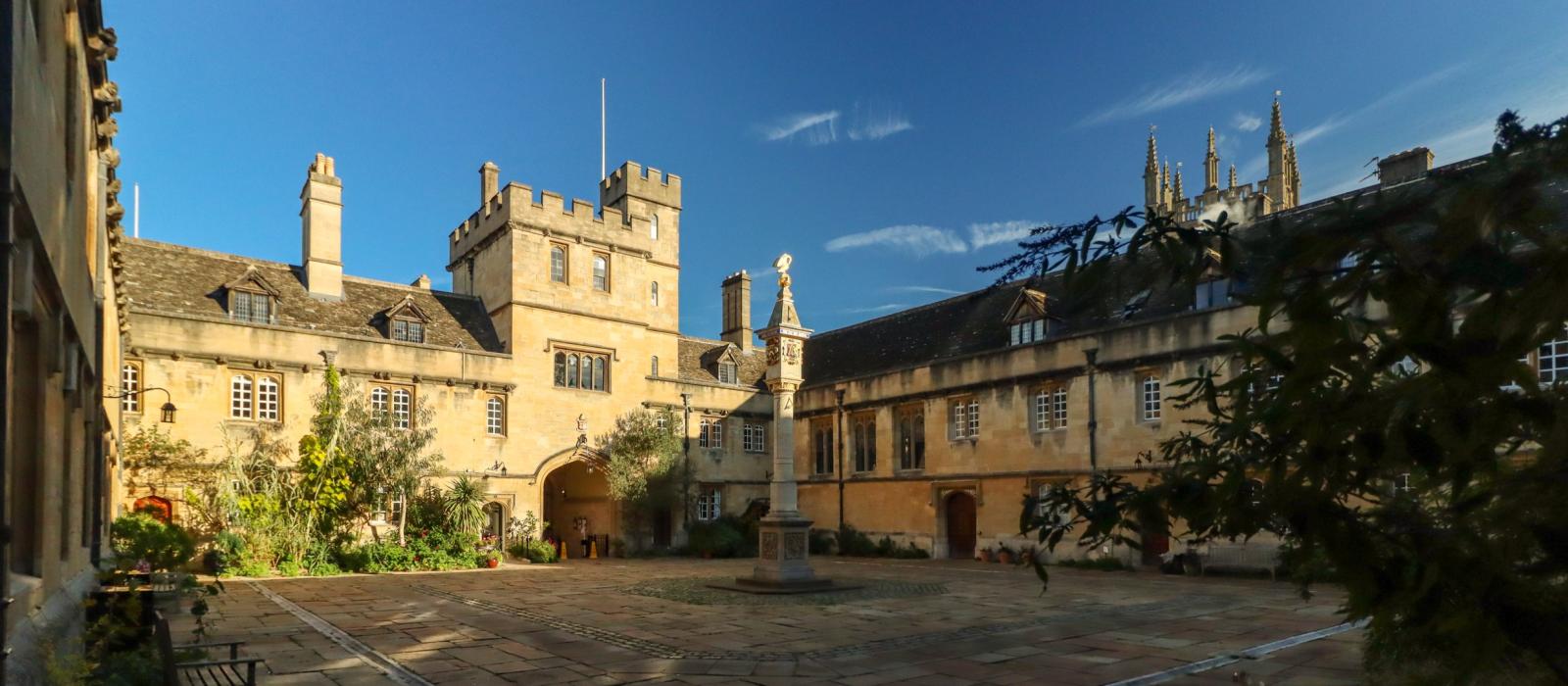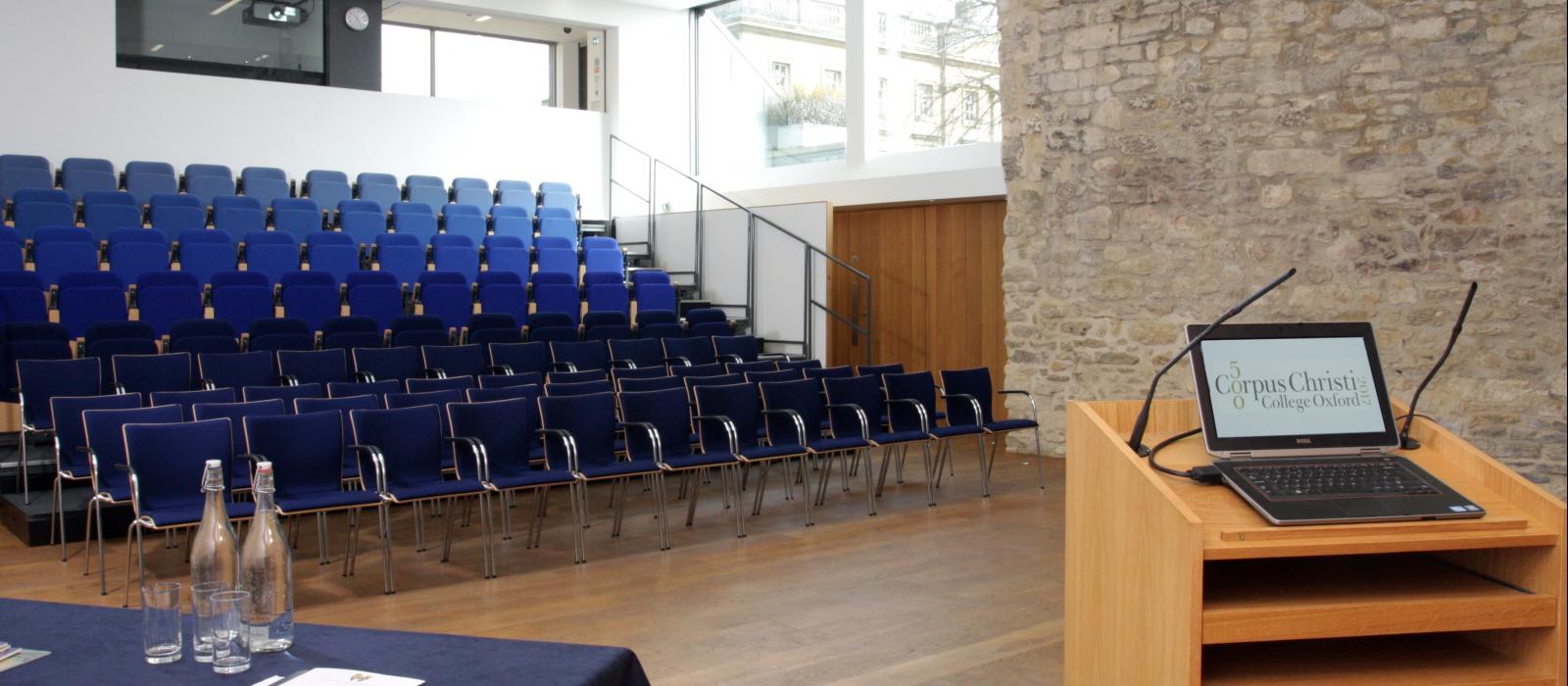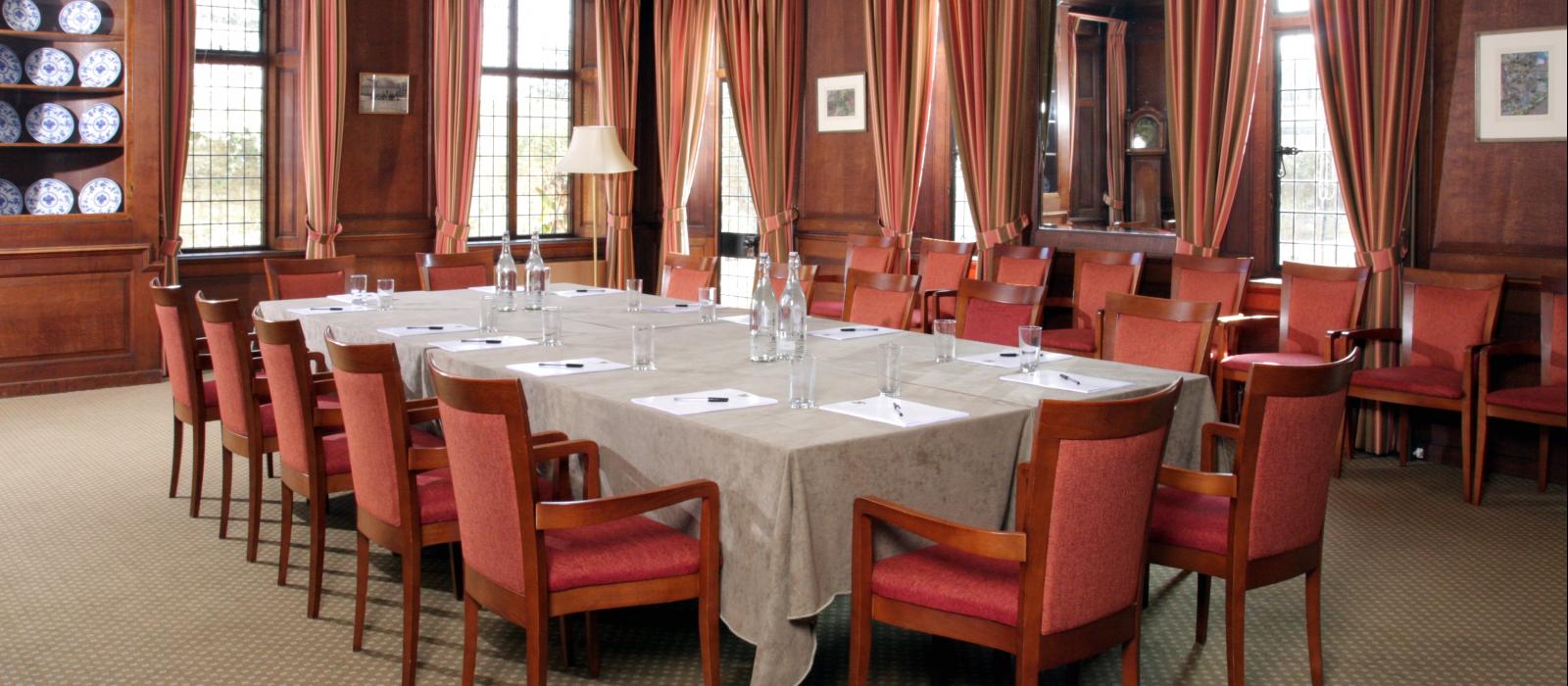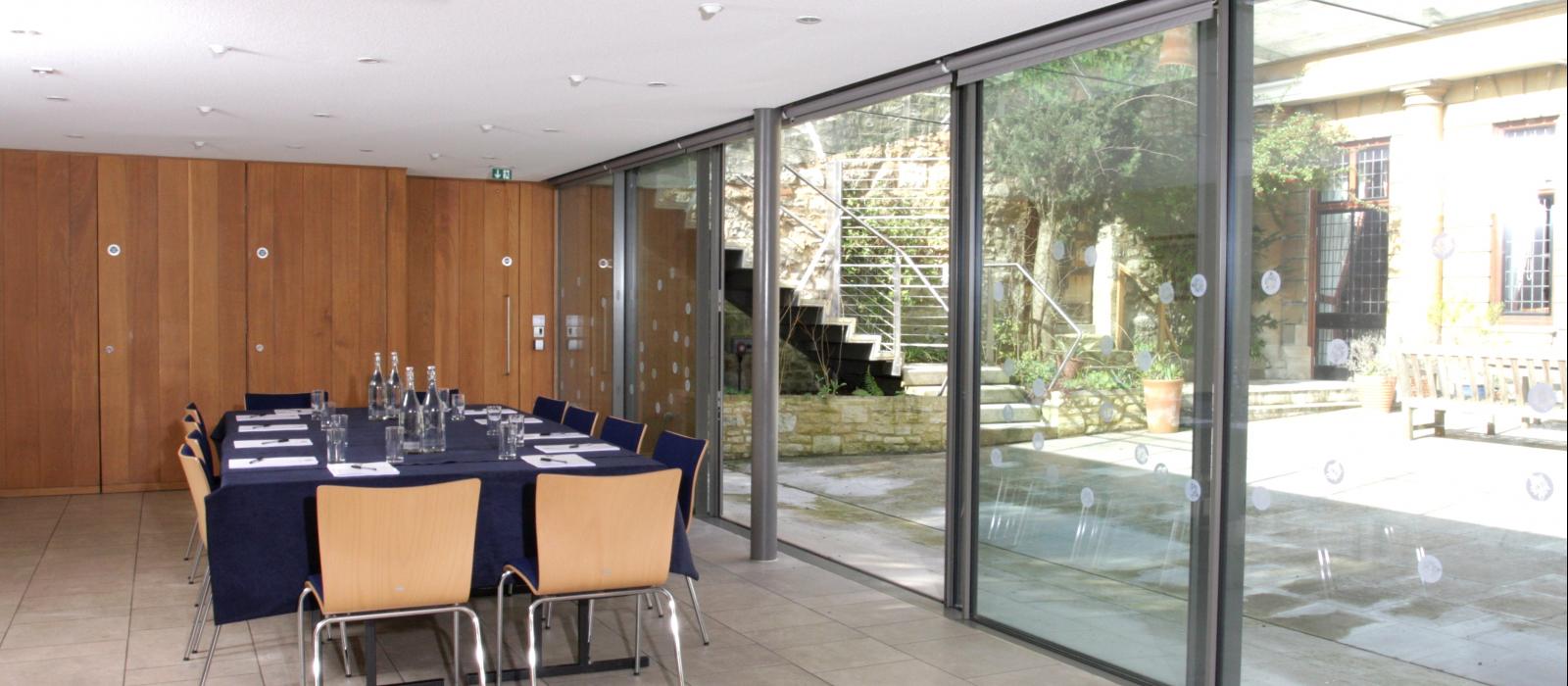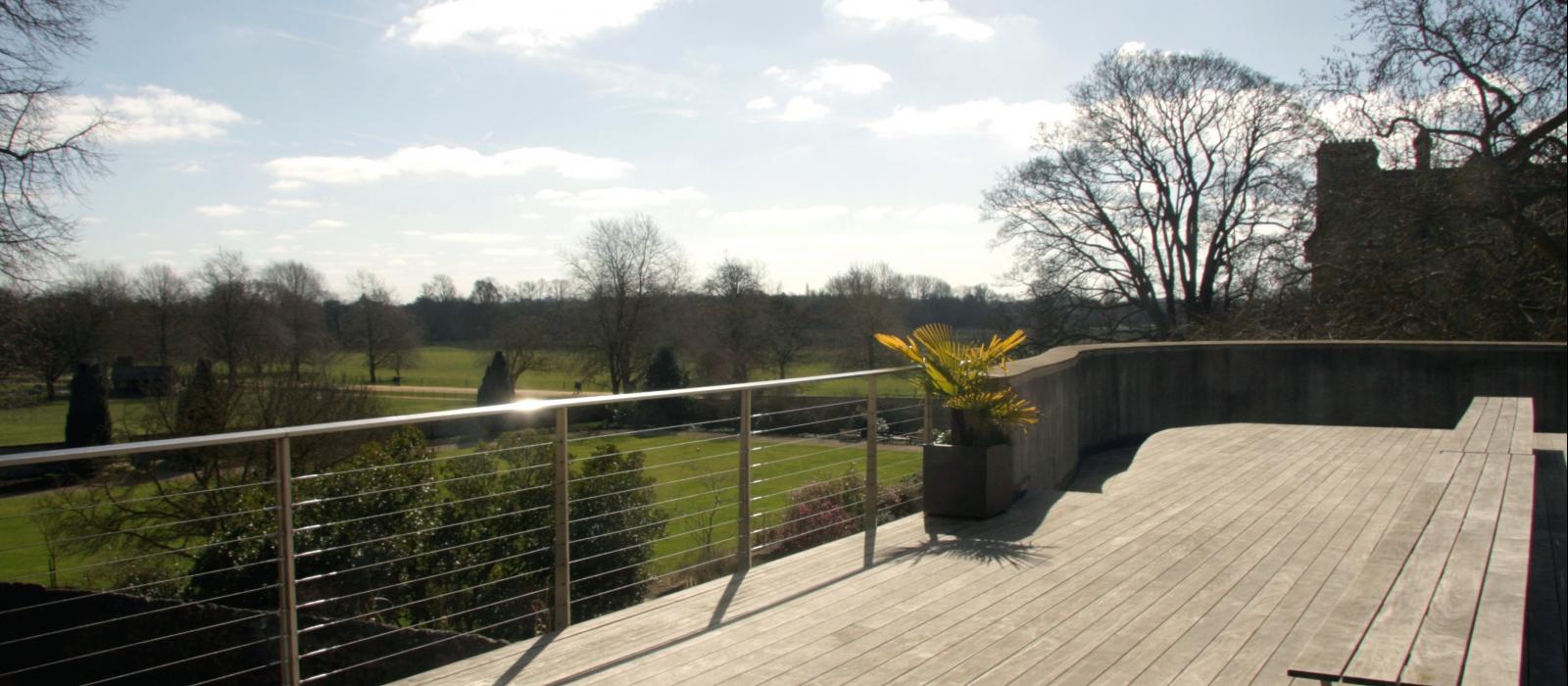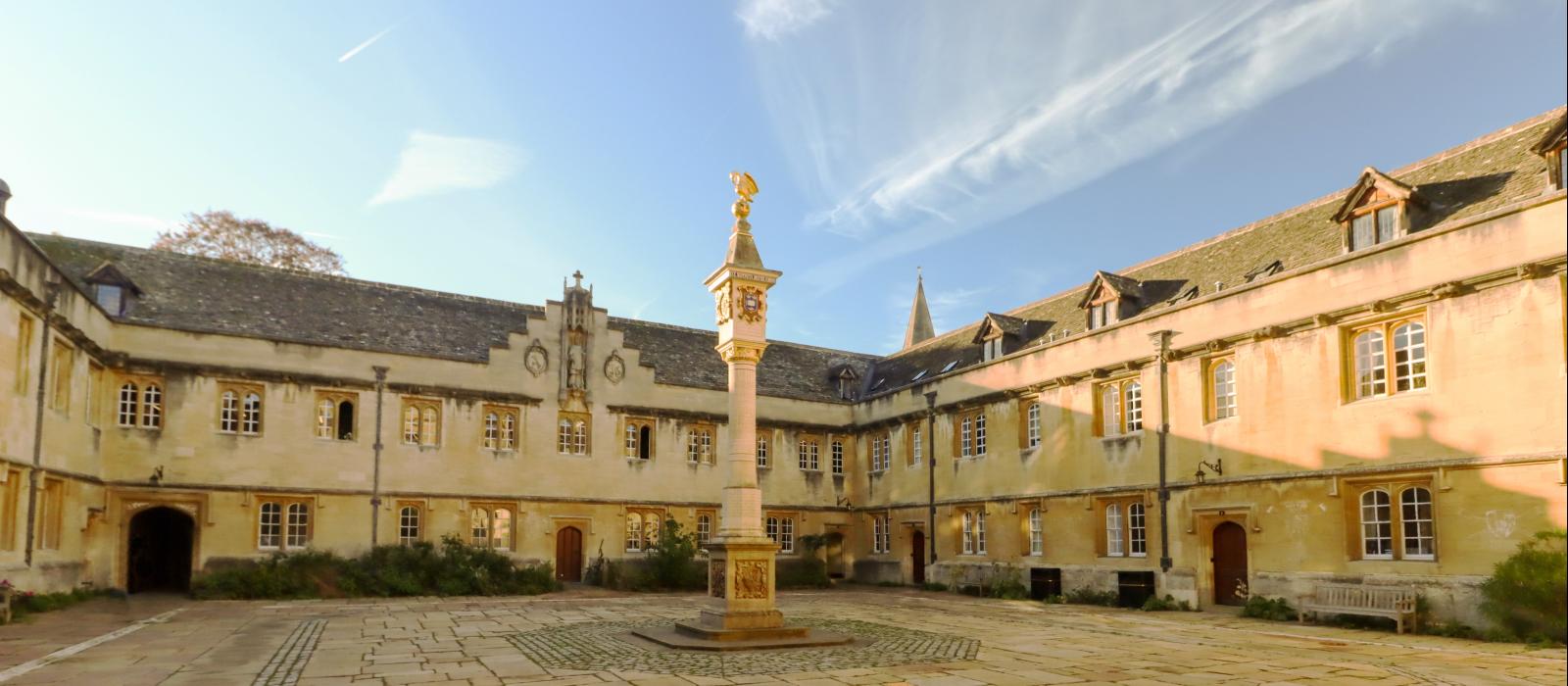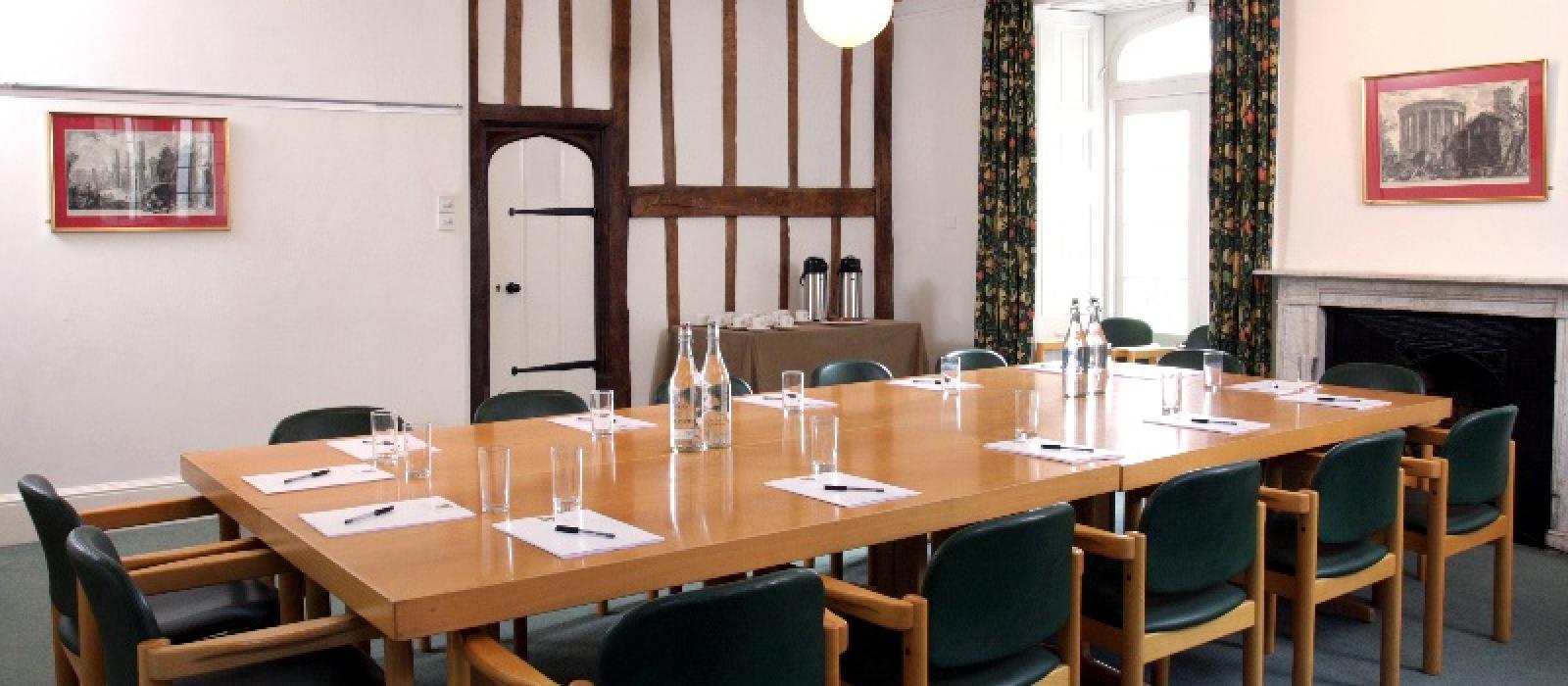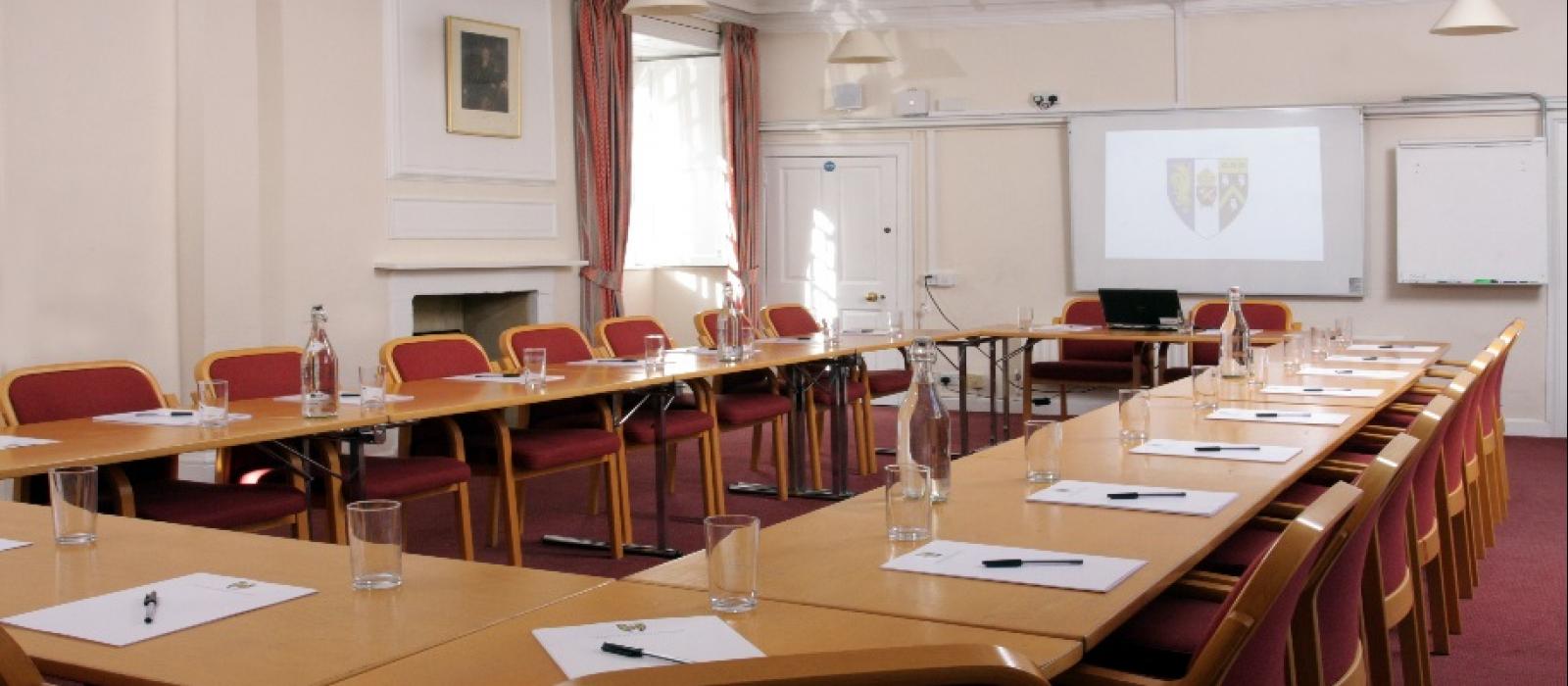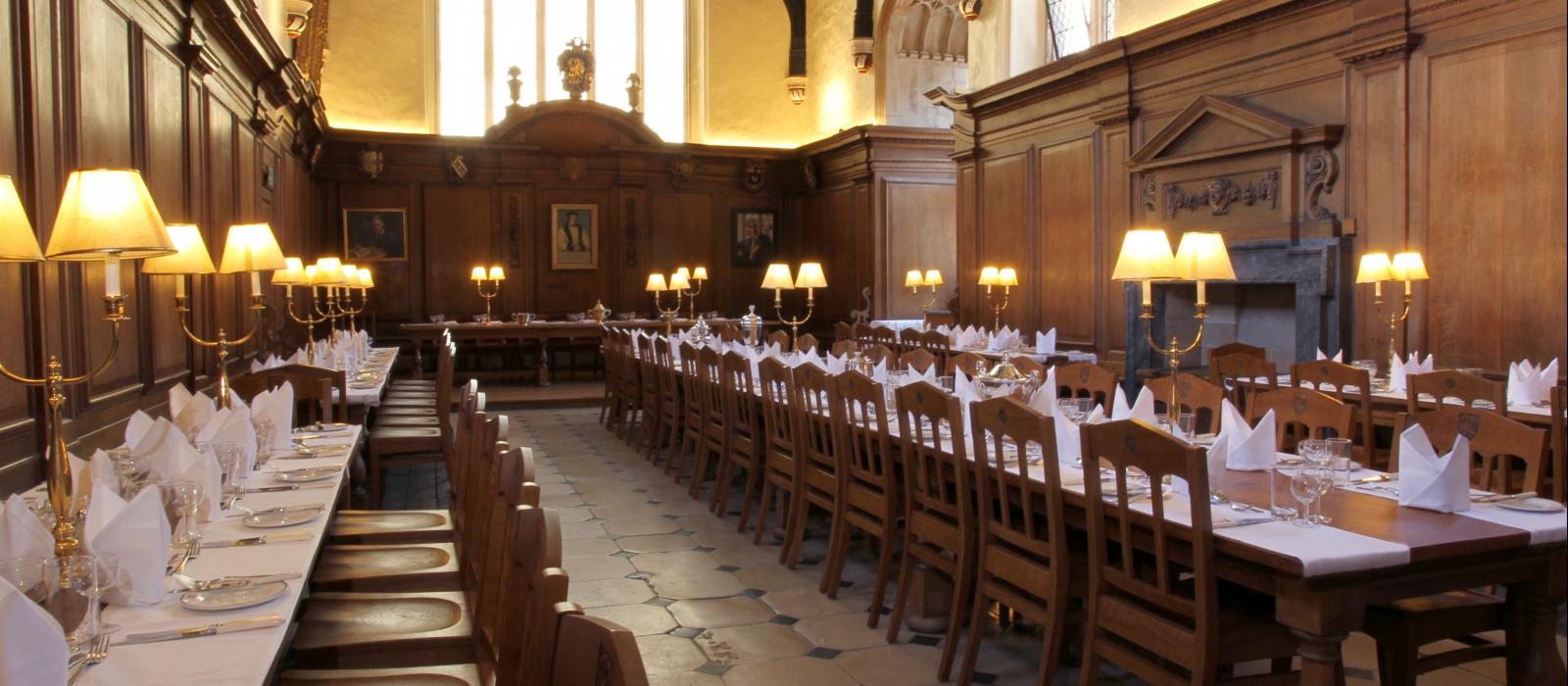 Corpus Christi College is conveniently located in the centre of Oxford, tucked away from the hustle and noise of the city's main streets, looking over Christ Church Meadow towards the river Isis. There is easy access to the university buildings and the city shops; yet it is also free of the heavy traffic of the High Street and offers direct access to the open spaces, riverside paths and tree-lined walks of Christ Church Meadow.

Architecturally, it successfully blends the old with the new, as illustrated by the new MBI Al Jaber Building with its spacious auditorium and spectacular roof terrace. The buildings date from many periods and contain a variety of meeting rooms of different sizes and styles. Meeting rooms have full internet access and modern audio-visual facilities, if required.

Most meals are served in our magnificent hall, with its original hammer beam roof, or smaller lunches that are more informal can be taken in our Rainolds Room with access to the garden.

Overnight stays are available for up to 100 visitors in 35 ensuite rooms, the majority overlooking the college quads and gardens, and 65 standard rooms, which share modern shower rooms on the same floor as the bedrooms.  All rooms have their own wash basins.
Corpus Christi College
Merton St, Oxford OX1 4JF
7 meeting spaces with capacity for up to 120 guests for Theatre, Classroom, Boardroom, Cabaret, U-shape, Buffet, and Informal functions.
Bedrooms 200
Ensuite 35
Standard 165
Breakfast yes
Lunch yes
Dinner yes
"Thanks for an excellent service - it really helped us in finding an appropriate venue."
Institute of New Economic Thinking
Michelle Mayes
conferences@ccc.ox.ac.uk
01865 276708
www.ccc.ox.ac.uk
MBI Al Jaber Auditorium

Theatre 120

Classroom 60

Boardroom 40

Cabaret 60

U-shape 50

The MBI Al Jaber building is a multi-purpose room ideal for large conferences up to 120 delegates. Set into the bastion of the city wall and situated in the college gardens, this is an ideal space for social events with access to the roof terrace which boasts beautiful views over Christ Church Meadow.

Facilities

Tiered theatre style for 55 – chairs on tiered section have writing tablets, additional chairs provided as required. Flexible layout, which is easily configured to host a wide variety of social events. Dedicated audio-visual room with large screen, fixed data projector, lectern and various microphones.

Accessibility

Full disabled access.

Available

Vacation

MBI Foyer

Buffet 50

Theatre 20

Classroom 12

Boardroom 12

U-shape 18

This is adjacent to the Auditorium, and is an ideal breakout space for conferences. The room boasts large floor-to-ceiling sliding doors, which provide plenty of daylight and can be opened up to create a space suitable for drinks receptions.

Facilities

Blackout blinds. Multi-purpose as separate seminar room or breakout/poster/registration area for larger meetings in main auditorium. Access to large roof terrace. Laptop, screen and projector.

Accessibility

Full disabled access.

Available

Vacation

Rainolds Room

Buffet 40

Theatre 50

Classroom 30

Boardroom 22

Cabaret 30

The Rainolds Room is an elegant room suitable for plenary sessions, lectures and social events. A traditional, panelled room with french doors opening onto the Turner Quad, leading to the roof terrace. The Rainolds Room is our most popular venue for smaller meetings and social gatherings,

Facilities

Projector, screen, laptop.

Accessibility

Full disabled access.

Available

Vacation

Seminar Room

Classroom 30

Boardroom 24

U-shape 22

A purpose designed teaching room situated on the main college quad.

Facilities

Fixed data projector with sound, whiteboard, projection screen, 2 teaching walls.

Accessibility

Ground floor, small step up, but tight turn behind stairway door into meeting room, so wheelchair access could be difficult.

Available

Vacation

Refugee Scholars room

A multi-purpose meeting room, suitable for seminars and lectures. The room can also be used for small exhibits and drinks receptions.

Facilities

Fixed data projector with sound, projection screen and whiteboard.

Accessibility

Step up to corridor outside room, very narrow entrance door.

Available

Vacation

Morelli Room

A small panelled meeting room which is an ideal venue for boardroom meetings and breakout space.

Facilities

Projector, screen, laptop.

Accessibility

Ground floor, one small step.

Available

Vacation

Handa Terrace

The rooftop Handa Terrace features a recreational space with beautiful views across Christ Church Meadow to the river, blending into the surroundings of the 'wild' garden for which the College is noted. The lower first floor terrace is a popular venue for receptions and a space to mingle during the intervals of performances and meetings.

Facilities

Accessibility

Full disabled access.

Available

Vacation