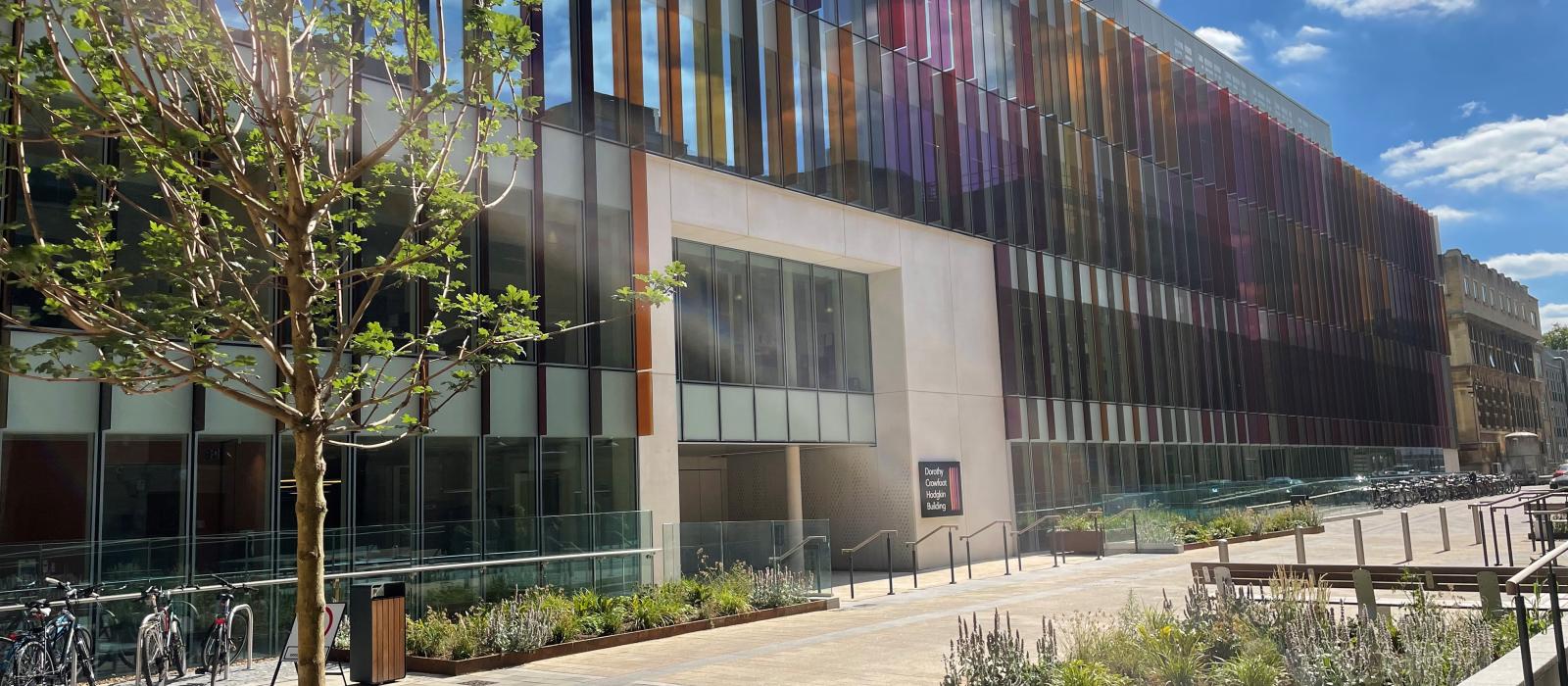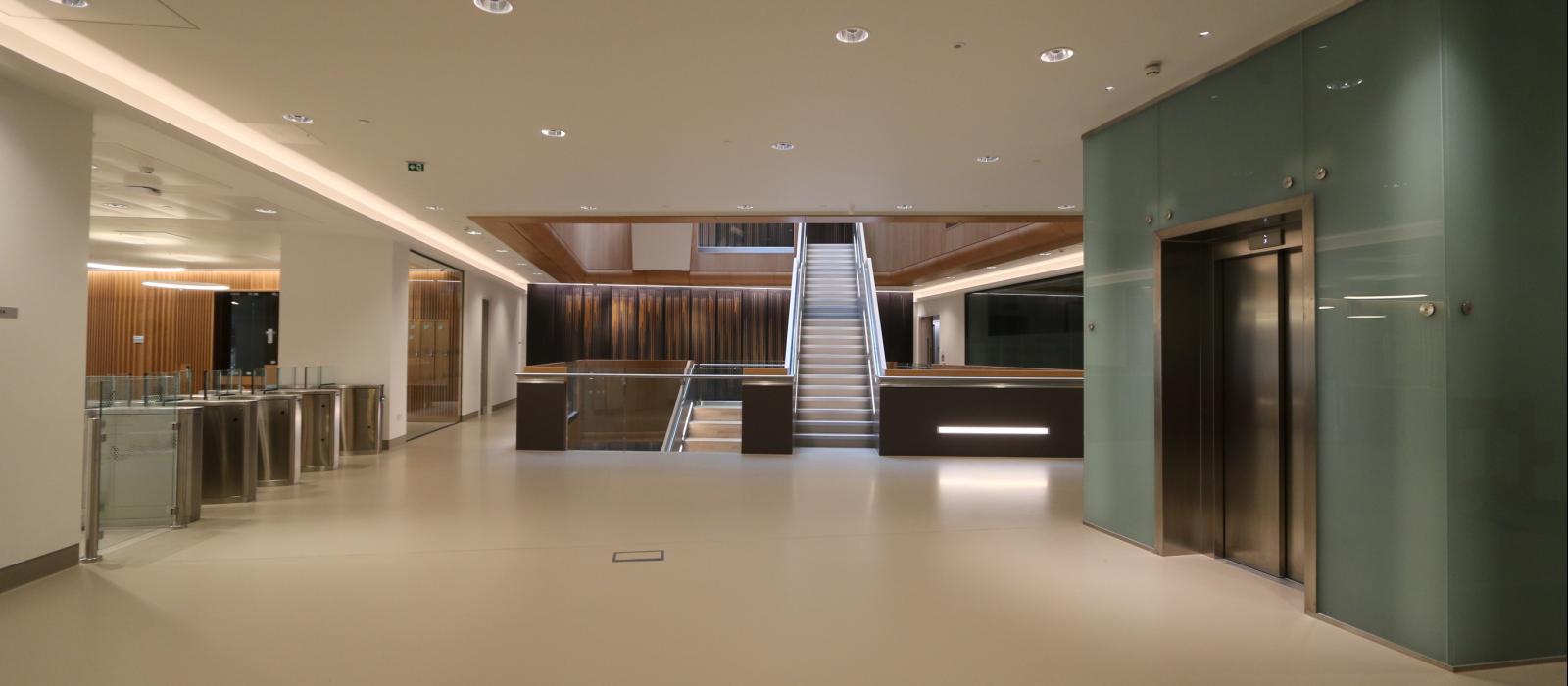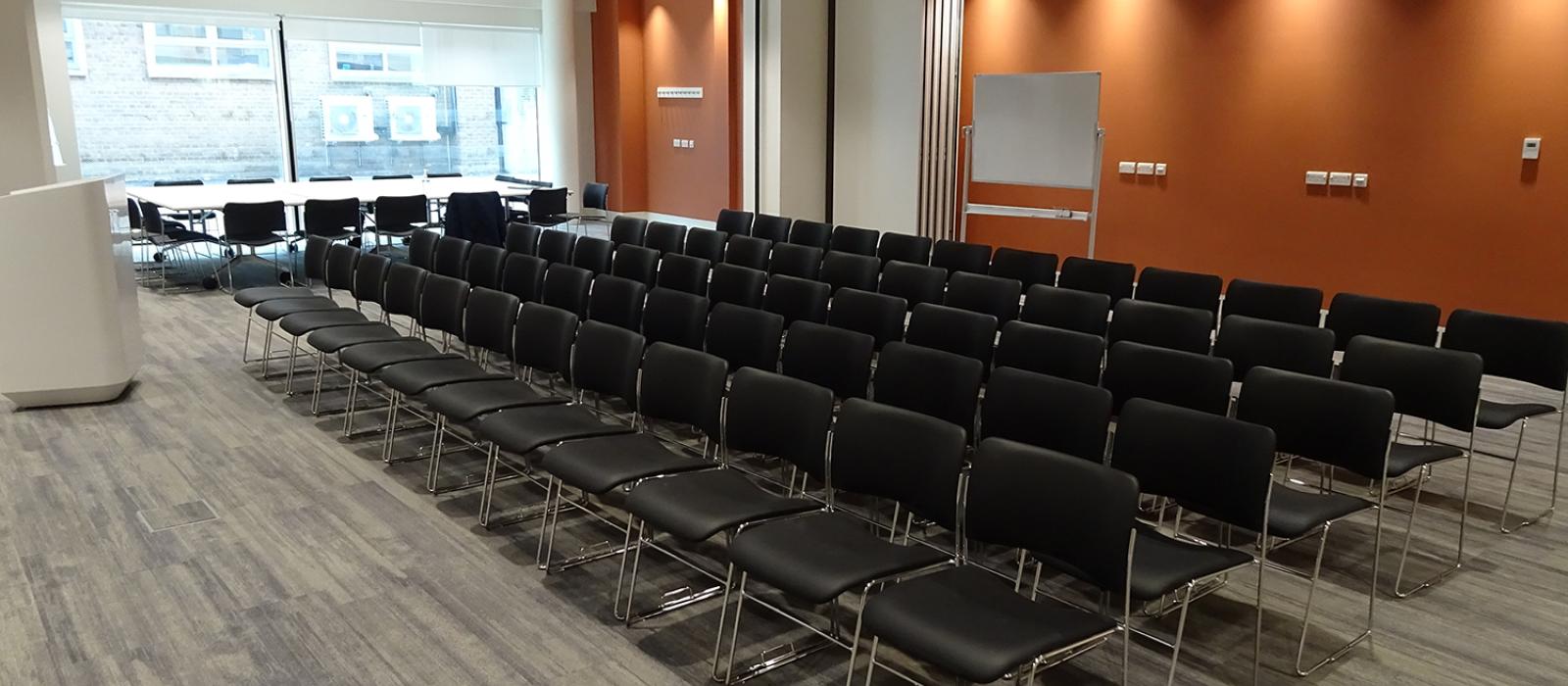 Dorothy Crowfoot Hodgkin Building
The newly unveiled Dorothy Crowfoot Hodgkin building (formerly New Biochemistry building) offers 2 seminar rooms that can host up to 90 people in each. Great for short seminars or all-day events with catering and poster board spaces located close by.

There is also an adjoining boardroom fitted with most modern day meeting capabilities.

The building is home to the Department of Biochemistry in the first wing (Phase1), opened in 2008; and plays host to a number of groups from other departments in the second, newer wing (Phase2) which opened in April 2021.

Located in the heart of the Science Area and of the city, the DCH building is a bright, colourful, easily recognisable building, and home to a hive of scientific activity that happens throughout the year.
Dorothy Crowfoot Hodgkin Building, South Parks Road, Oxford, OX1 3QU
4 meeting spaces with capacity for up to 90 guests for Theatre, Boardroom, and Cabaret functions.
Bedrooms 0
Ensuite 0
Standard 0
Breakfast
Lunch
Dinner
"I highly appreciated the Conference Oxford service. I had not used the website before, and was surprised by how easy it was to get in contact with a range of venues through the simple enquiry process."
Wellcome Centre for Integrative Neuroimaging
Hayley Backus
reception@bioch.ox.ac.uk
01865 613200
https://www.bioch.ox.ac.uk/

Phase1 Seminar Room 20-026

Theatre 90

Boardroom 22

Cabaret 30

An air conditioned/ heated 90-seater lecture/seminar room with screen/projector

Facilities

Stackable seating with a number of trestle tables available for a variety of set ups. Lectern & projector available. The Phase1 Seminar room is able to receive a live stream from the Phase2 Seminar room. IT support is available when booked in advance.

Accessibility

All seminar/ board room spaces located on the ground floor. Please see our accessible page for further details.

Available

Term & Vacation

Phase2 Seminar Room 20-138

An air conditioned/ heated 60-seater lecture/seminar room with screen/projector and two-way hybrid meeting capabilities when booked in advance.

Facilities

Stackable seating with a lectern; and adjoining Board room that can be used for catering, or for additional seminar room seating.

Accessibility

All seminar/ board room spaces located on the ground floor. Please see our accessible page for further details.

Available

Term & Vacation

Phase2 Boardroom 20-140

Great air conditioned/ heated, 18-seater boardroom to use on its own, or as an additional 30-seat extension to the adjoining Seminar room.

Facilities

Stackable seating; a catering station at the main entrance; and adjoining Seminar room. The TV screen in the boardroom can be used by the boardroom, or linked with the projection being shown in the Phase2 Seminar Room.

Accessibility

All seminar/ board room spaces located on the ground floor. Please see our accessible page for further details.

Available

Term & Vacation

Combined Phase2 Seminar Room & Boardroom 20-138

A 90-seater lecture/seminar room with a screen in each room; a projector; and two-way hybrid meeting capabilities

Facilities

Stackable seating with a lectern; and adjoining Board room that can be used for catering, or for additional seminar room seating

Accessibility

All seminar/ board room spaces located on the ground floor. Please see our accessible page for further details.

Available

Term & Vacation