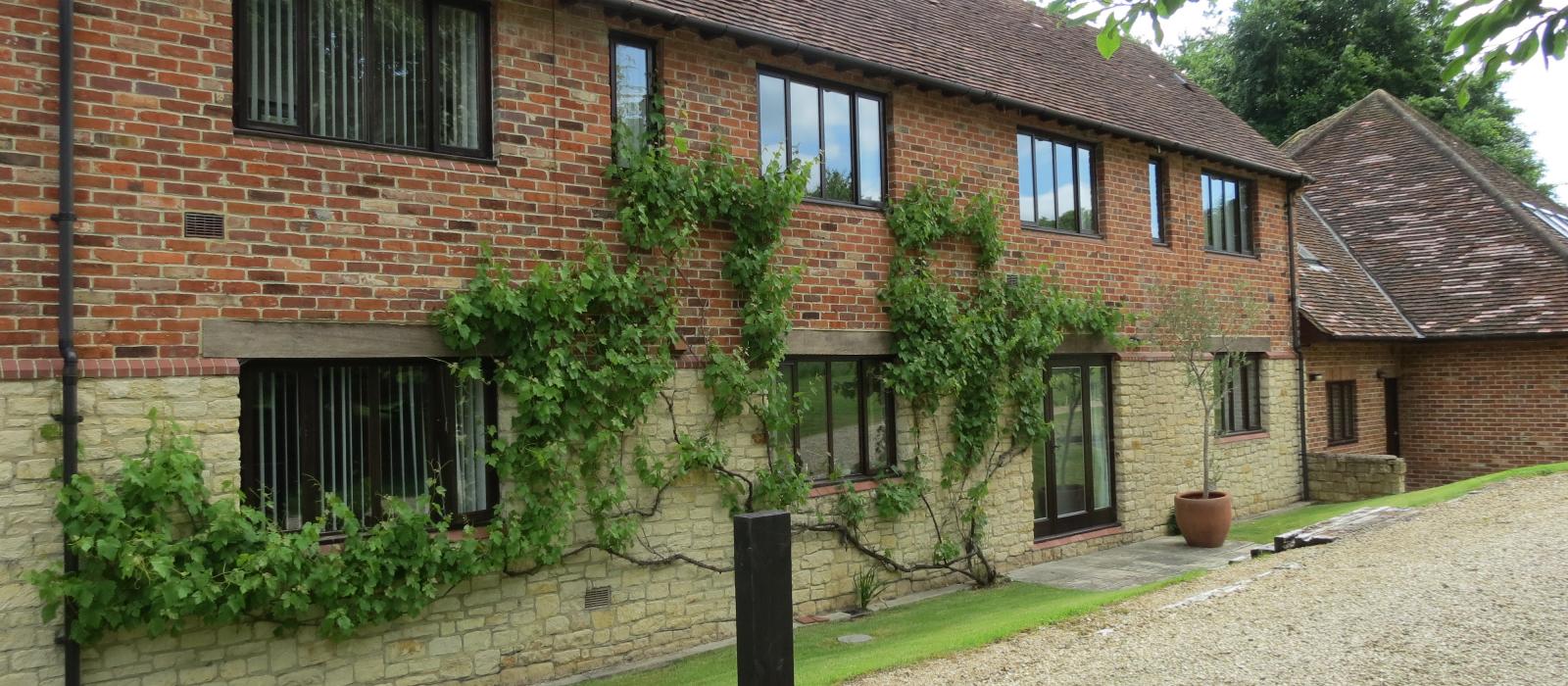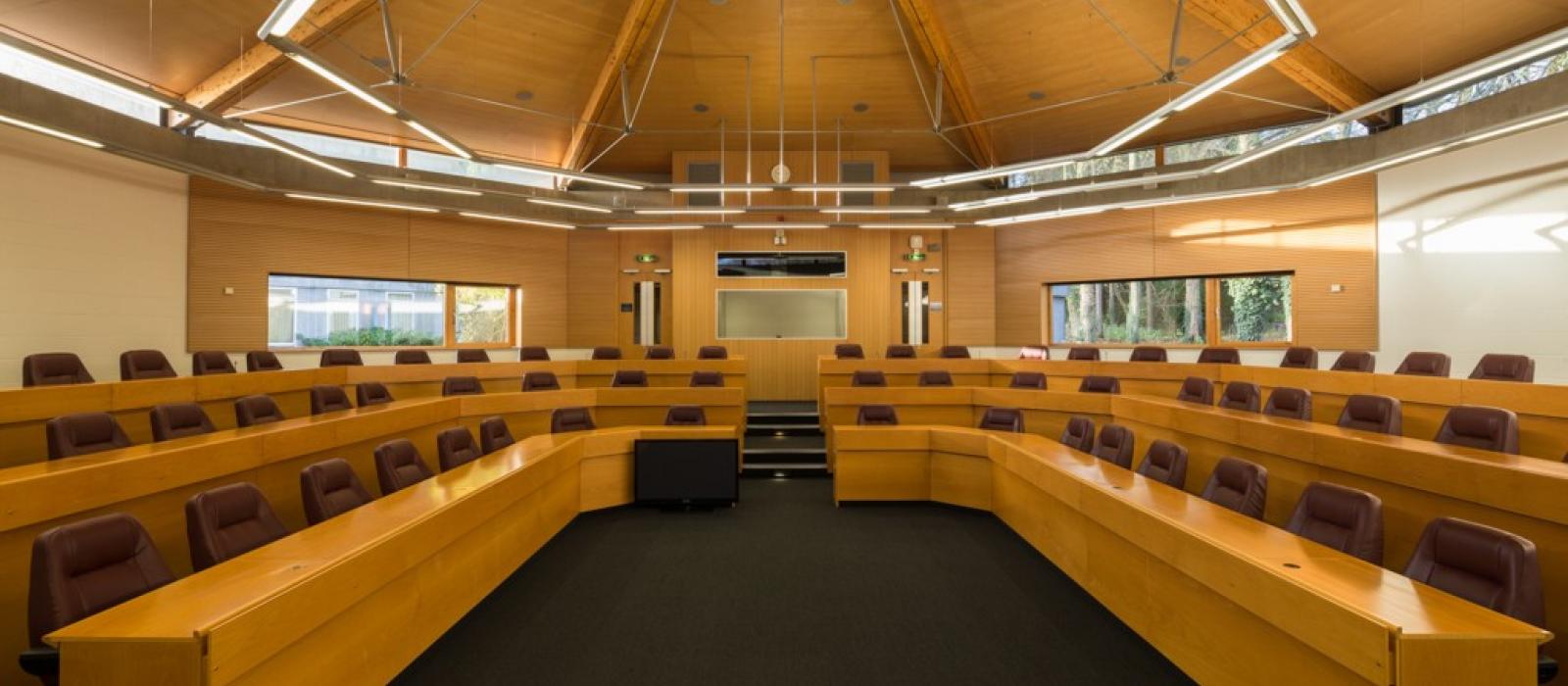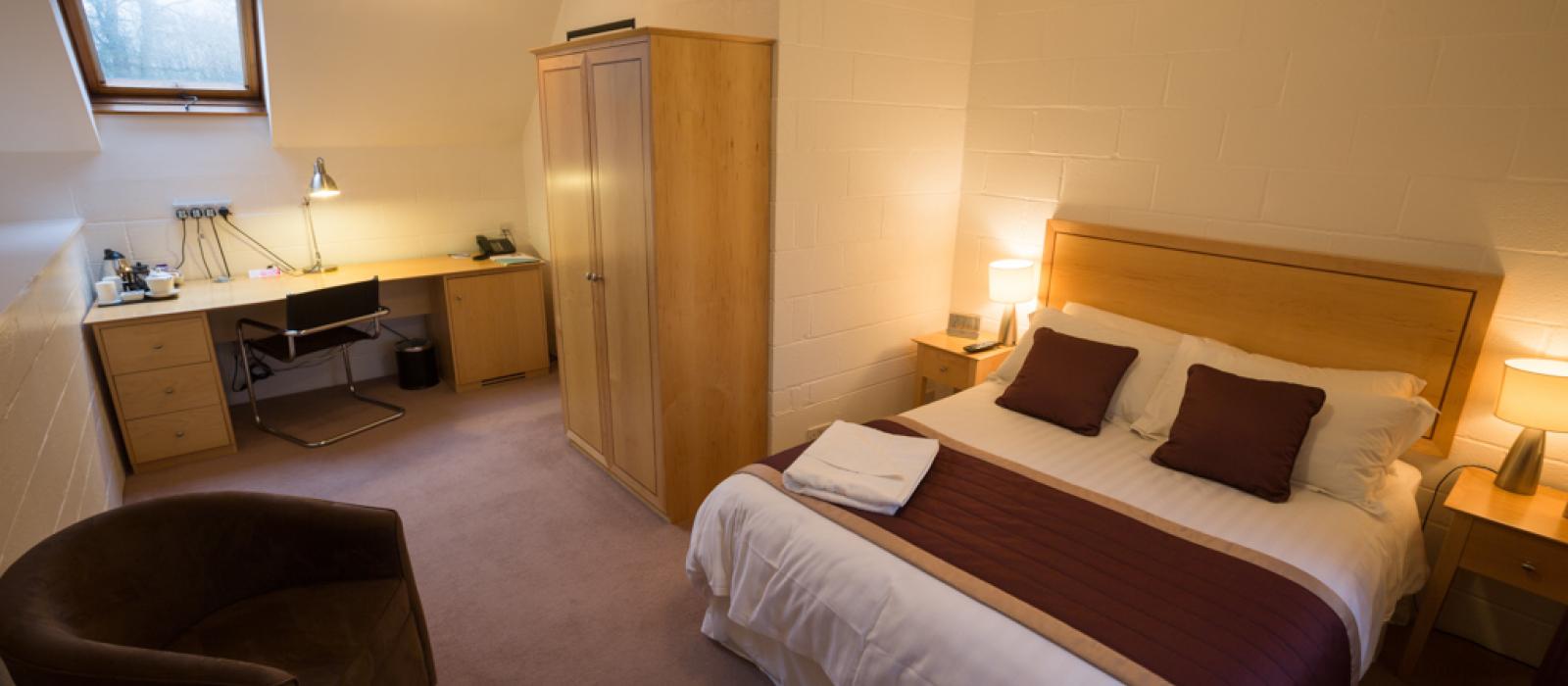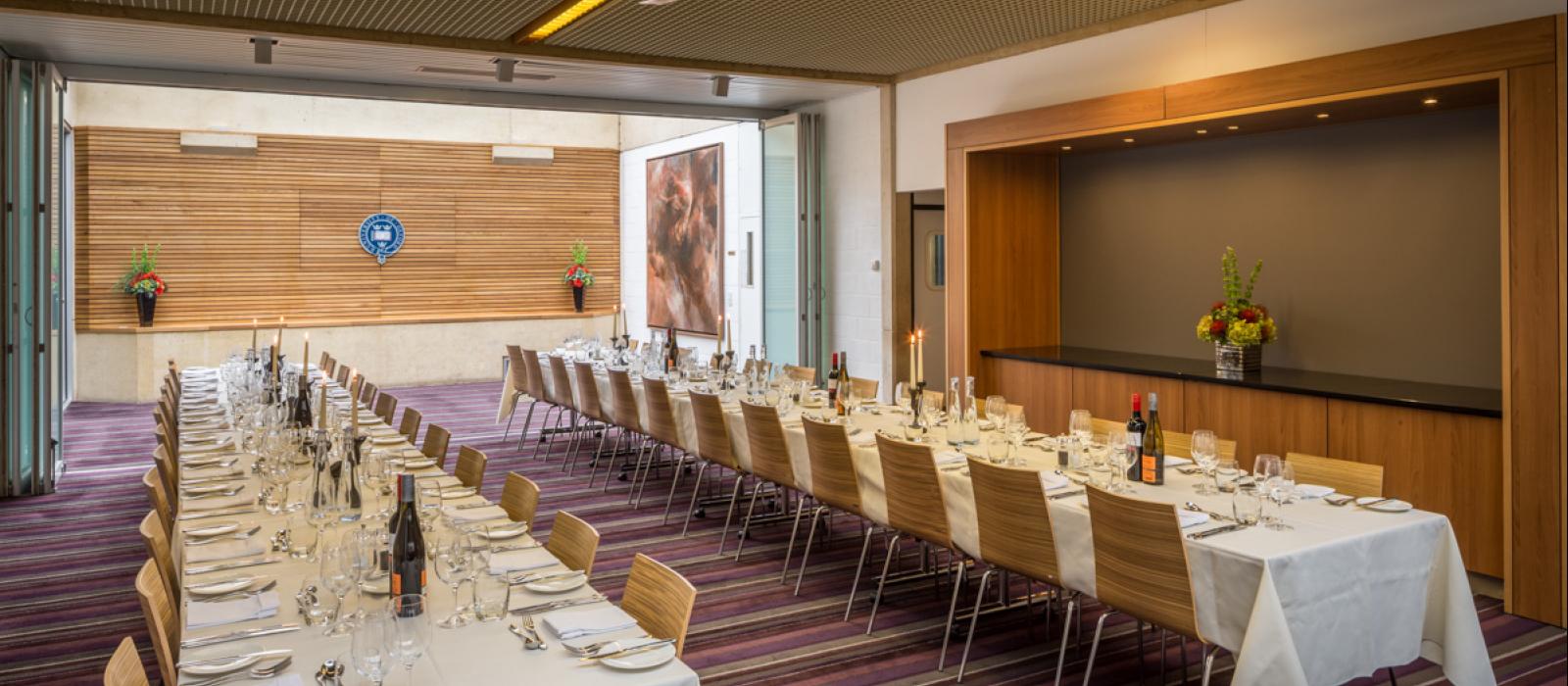 Saïd Business School: Egrove Park
AIM accredited Egrove Park is Saïd Business School's purpose-built executive education centre, located a couple of miles from the city centre just off Oxford's southern bypass. Situated in 37 acres of wooded parkland, Egrove Park provides a peaceful location easily accessible by road and rail and with ample free parking.
Our wide range of meeting rooms are equipped with the latest high-tech and multi-media facilities and full IT/audio-visual support from our Microsoft-certified technicians. Complimentary super-fast Wi-Fi is available throughout the building. Main meeting rooms are air-conditioned and all rooms have plenty of natural daylight. The venue can offer a total of 19 breakout spaces.
There are 63 comfortable study-bedrooms with generous desk and seating provision. All rooms have ensuite facilities and are equipped with a telephone, networked internet access, television and other essentials to make your stay as comfortable as possible.
Attractions offered by Egrove Park include its peaceful green surroundings, nature trails, jogging paths and outdoor space for summer functions and teambuilding/away days. For those important 'chill-out' times, guests may use the fully-equipped gym, squash courts, all-weather tennis court, croquet lawn and snooker room.
The excellent award-winning cuisine is renowned for quality, variety and choice. We can also offer private dining room for up to 120 people or a more intimate setting or the Rosemary Steward Lounge for up to 20 people. Christmas party nights, Gala dinners and award ceremonies are also available.
Our dining room and coffee lounges provide a setting conducive to enjoying a three-course meal or just quiet post-meeting relaxation.
A virtual tour of Egrove Park's facilities can be found here
This venue offers facilities for hybrid/virtual meetings.
Saïd Business School: Egrove Park
Egrove Park, Kennington Road, Kennington, Oxford OX1 5NY
7 meeting spaces with capacity for up to 90 guests for Theatre, Classroom, Boardroom, Cabaret, and Horseshoe functions.
Bedrooms 63
Ensuite 63
Standard 0
Breakfast yes
Lunch yes
Dinner yes
"Thanks for an excellent service - it really helped us in finding an appropriate venue."
Institute of New Economic Thinking
Conference Office
conference@sbs.ox.ac.uk
01865 288846
www.sbs.ox.ac.uk
Clifford Barclay Lecture Theatre

A Harvard-style tiered lecture theatre with air-conditioning and natural light.

Facilities

Extensive audio-visual facilities.

Accessibility

Full disabled access.

Available

Term & Vacation

New Chester Room

Theatre 90

Classroom 36

Boardroom 24

Cabaret 40

Horseshoe 22

Flexible seating, large windows with views of the croquet lawn and parkland.

Facilities

Ceiling-mounted data projector, laptop, screen, flipcharts and white boards.

Accessibility

Full disabled access.

Available

Term & Vacation

South West Room

Theatre 90

Classroom 36

Boardroom 24

Cabaret 40

Horseshoe 22

Flexible seating, woodland views.

Facilities

Ceiling-mounted data projector, laptop, screen, flipcharts and white boards.

Accessibility

Full disabled access.

Available

Term & Vacation

North West Room

Theatre 24

Classroom 20

Boardroom 20

Horseshoe 14

Flexible seating, patio doors leading onto a courtyard garden.

Facilities

Ceiling-mounted data projector, laptop, screen, flipcharts and white boards.

Accessibility

Full disabled access.

Available

Term & Vacation

Templeton Lecture Room

Theatre 40

Boardroom 20

Cabaret 25

Horseshoe 16

Light, modern room with views of the gardens and water feature.

Facilities

Ceiling-mounted data projector, laptop, screen, flipcharts and white boards.

Accessibility

Lower ground floor, wheelchair accessible.

Available

Term & Vacation

East Lecture Room

Theatre 40

Classroom 16

Boardroom 20

Cabaret 18

Horseshoe 16

A private room in its own wing with three syndicate rooms and coffee lounge.

Facilities

Ceiling-mounted data projector, laptop, screen, flipcharts and white boards.

Accessibility

Upper level, accessible by stairs and lift.

Available

Term & Vacation

James Clement Room

Boardroom 20

Cabaret 25

Horseshoe 16

A light, airy room with patio doors leading to parkland. Very private with dedicated syndicate rooms and coffee lounge.

Facilities

Ceiling-mounted data projector, laptop, screen, flipcharts and white boards.

Accessibility

Located in an annex building a short walk from the main building.

Available

Term & Vacation