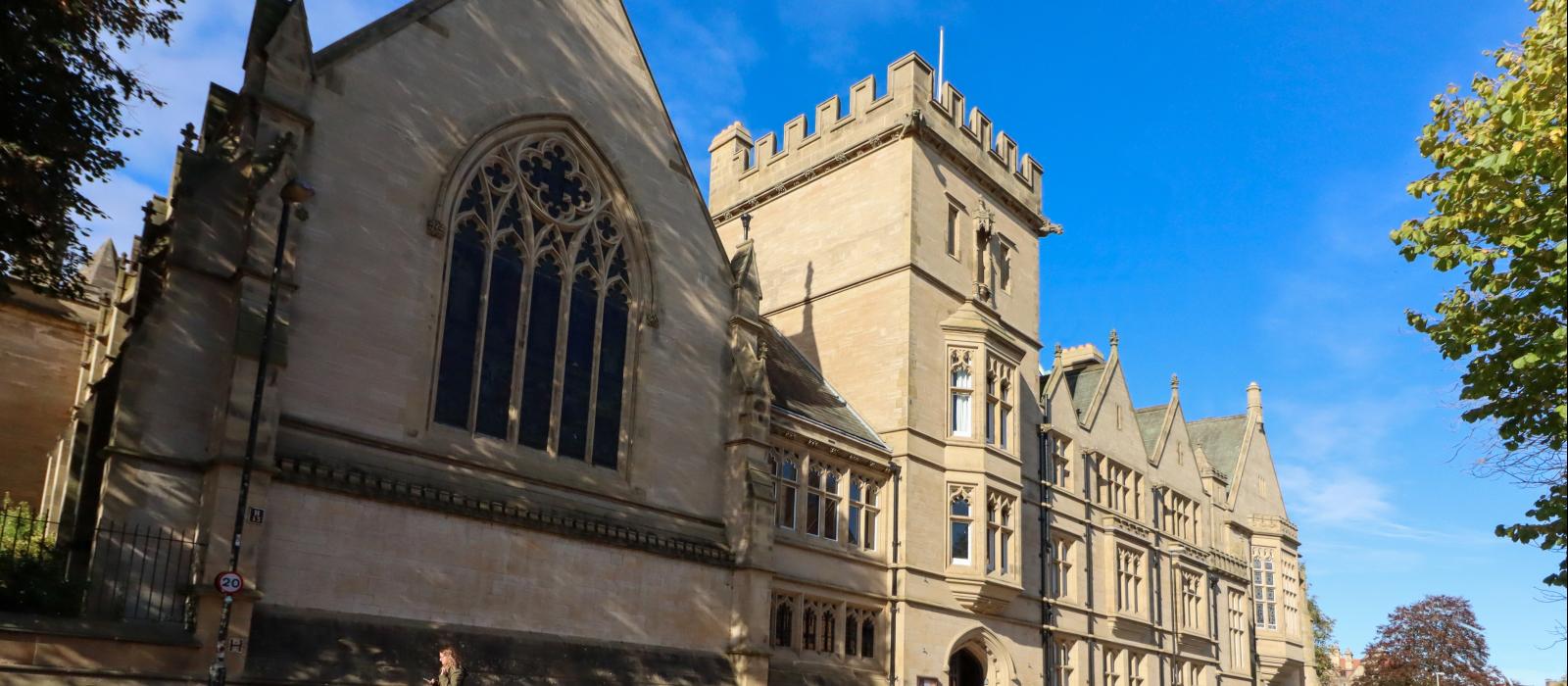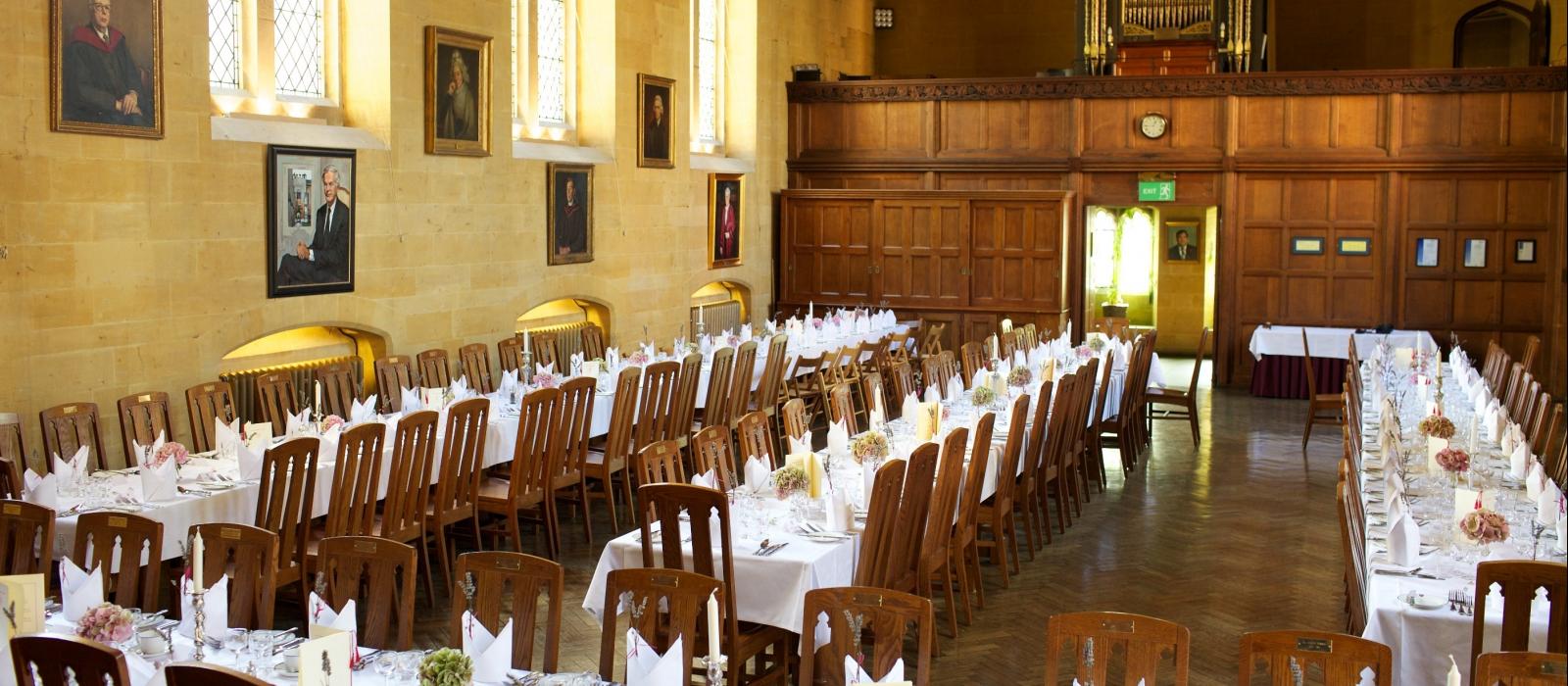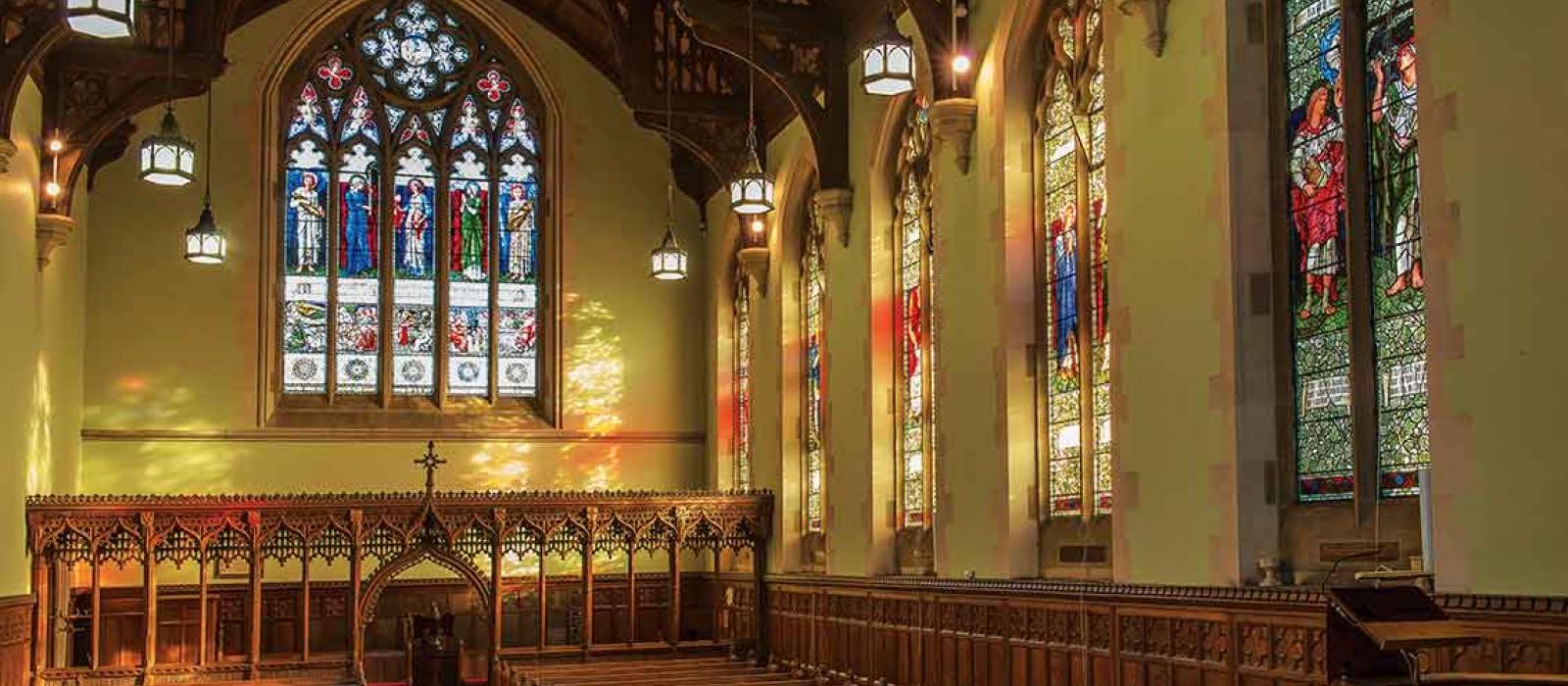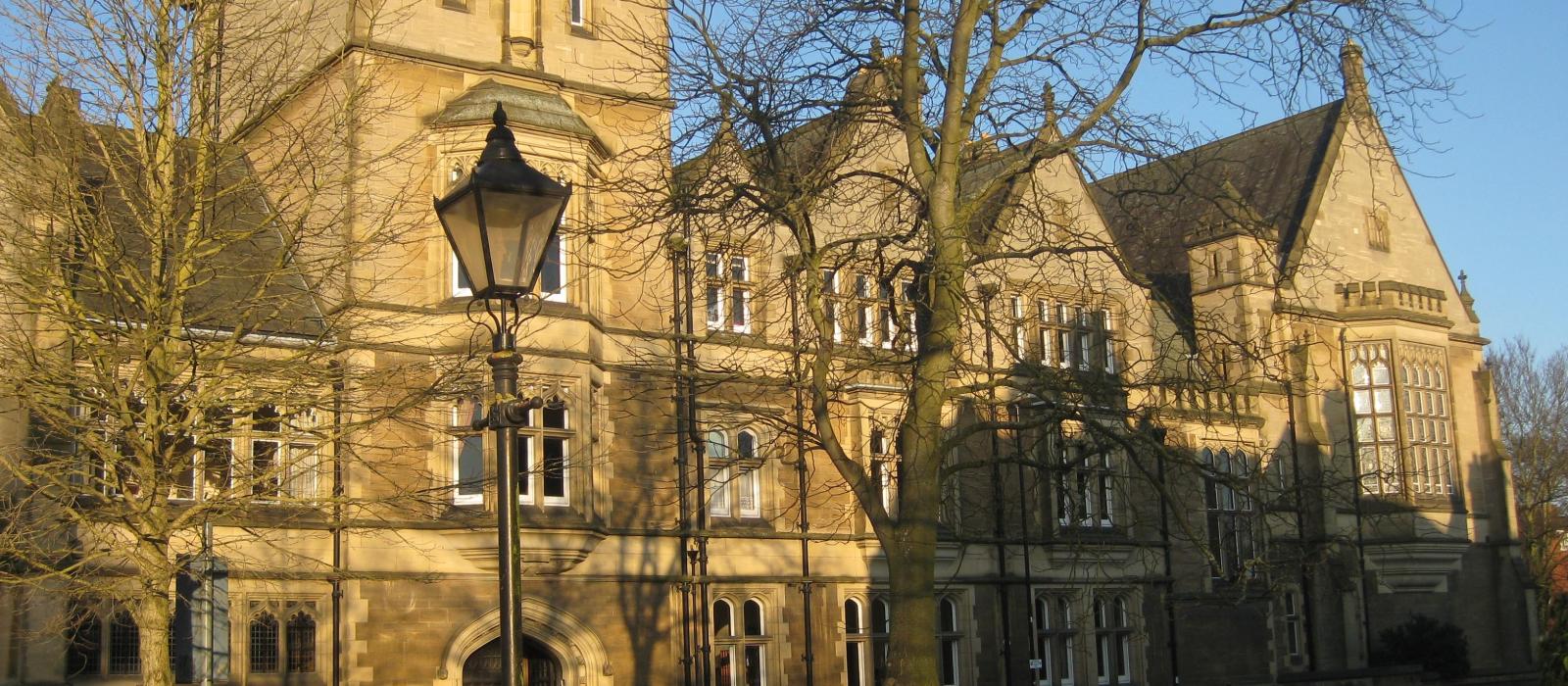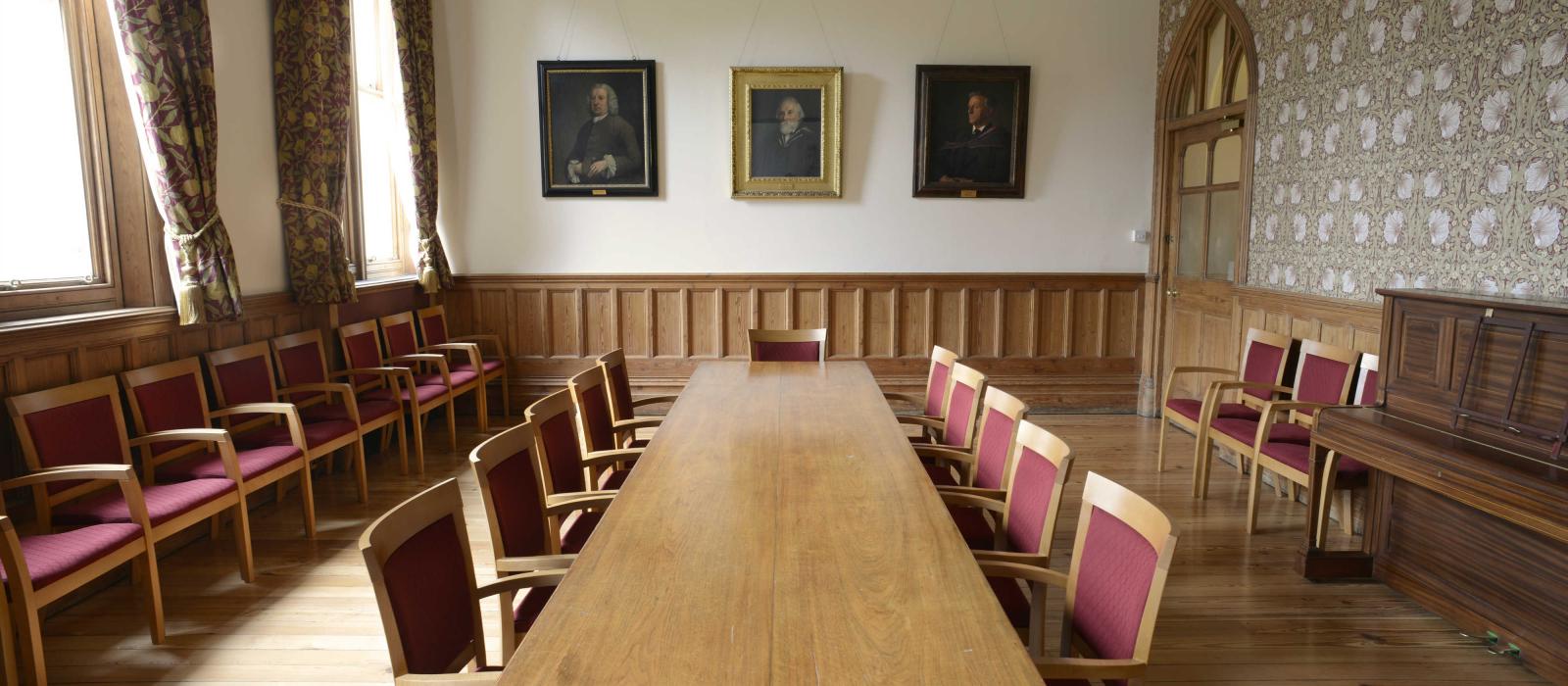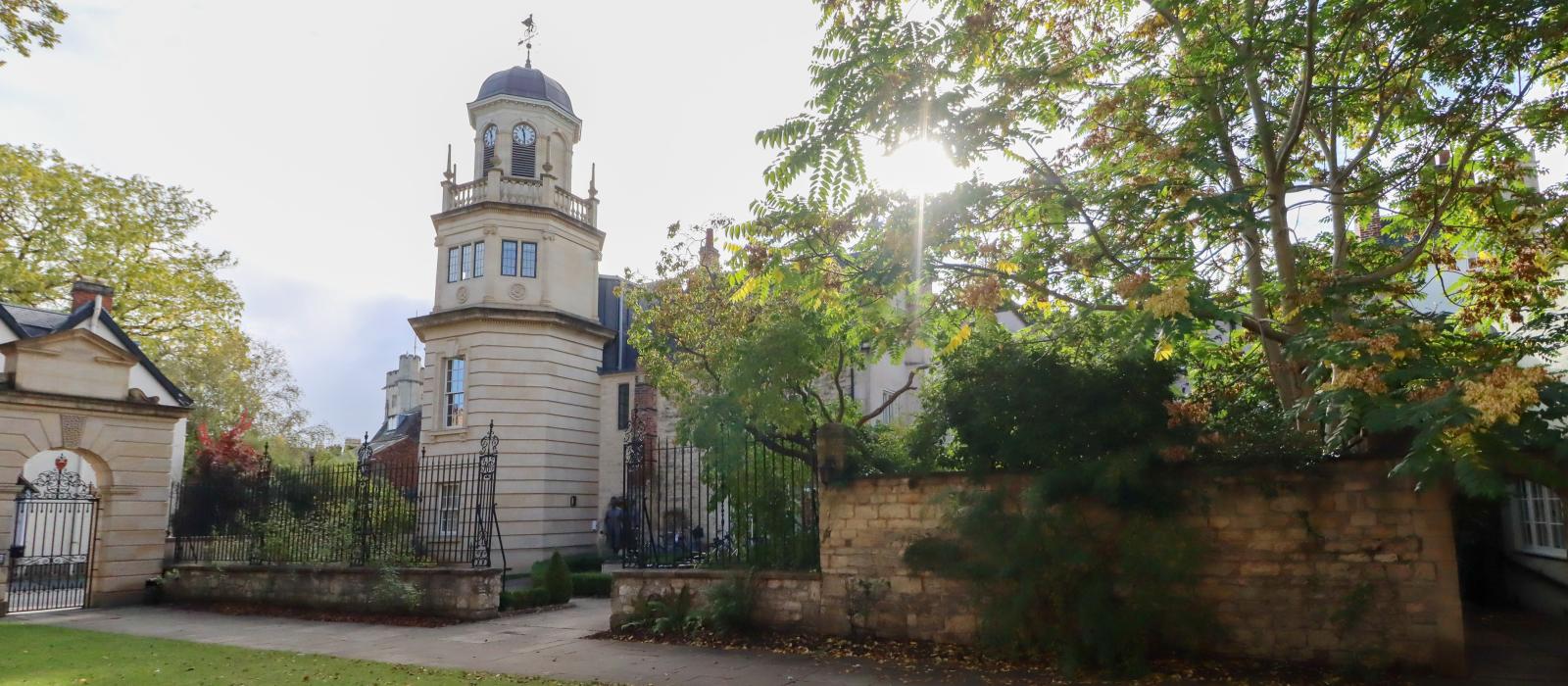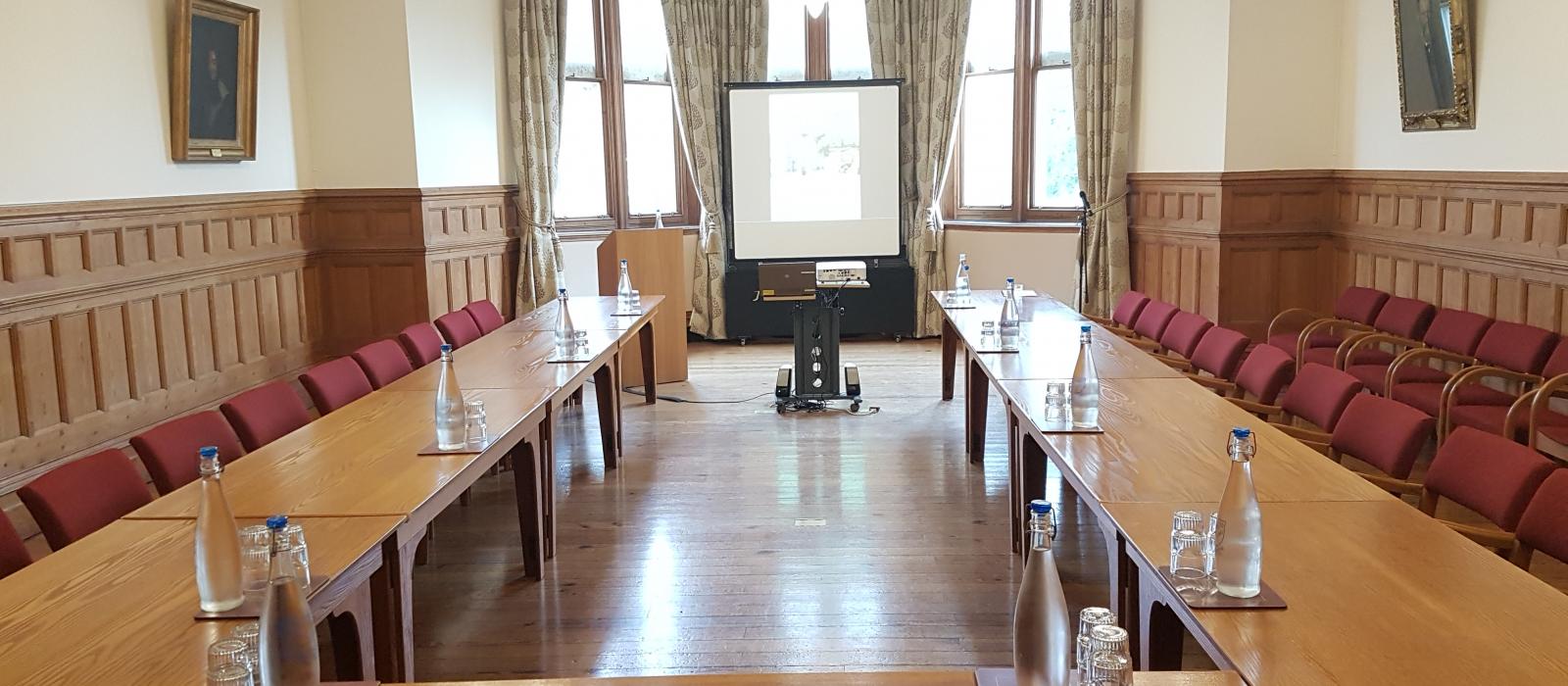 Harris Manchester College
Harris Manchester College is a small, friendly college which has hosted successful meetings and conferences for more than 15 years.
The accommodation is particularly of note. We succesfully deliver the desired experience of the traditional college environment with the comfort of beautifully refurbished period bedrooms. Each one is unique and a major selling point for our clients.
The college occupies a quiet and spacious central position close to all the university and city facilities. All seminar rooms, dining facilities and accommodation are located on the single college site, which incorporates delightful gardens and quadrangles. The nature of the facilities at Harris Manchester enables us to offer a personal service, with a large percentage of conferences having sole use of the college.

All events, no matter how small, benefit from the combined efforts of a dedicated team that includes our conference manager, steward and award-winning chef, all of whom are involved throughout the planning process in order to ensure that we deliver a first-class service. Our efficiency and flexibility is reflected in the number of conferences that return to the college on a regular basis.

Harris Manchester College
Mansfield Rd, Oxford OX1 3TD
7 meeting spaces with capacity for up to 140 guests for Theatre, Classroom, Boardroom, Cabaret, Soft, Dining, and Other functions.
Bedrooms 60
Ensuite 60
Standard 23
Breakfast yes
Lunch yes
Dinner yes
"Thanks for an excellent service - it really helped us in finding an appropriate venue."
Institute of New Economic Thinking
Nick Jefferies
nick.jefferies@hmc.ox.ac.uk
01865 271006
www.hmc.ox.ac.uk
The Warrington Room

Theatre 100

Classroom 50

Boardroom 45

Cabaret 48

The Warrington Room is a large, panelled, bay-windowed room with a polished wood floor and Victorian wooden fireplace.

Facilities

Accessibility

Located on the ground floor room via a couple of steps with a ramp for wheelchair access.

Available

Vacation

Charles Wellbeloved

The Charles Wellbeloved is a delightful panelled room with a piano, portraits, and a large Victorian fireplace.

Facilities

Accessibility

Located on the ground floor room via a couple of steps with a ramp for wheelchair access.

Available

Vacation

Thomas Halik

Theatre 30

Classroom 15

Boardroom 15

The Thomas Halik was originally an 18th-century sitting room, situated on the Holywell Street side of college.

Facilities

Accessibility

Access for standard width wheelchairs only.

Available

Vacation

Quiet Room

The Quiet Room is a beautifully decorated sitting room on the Holywell Street side of college. It is used mainly as a quiet room for conference guests, but can easily be converted into a seminar room.

Facilities

Accessibility

Available

Vacation

Arlosh Hall

The college has a magnificent dining hall that can seat 110 people comfortably. It is a particularly fine example of a late-Victorian baronial-style hall, named after the Arlosh family who gave the hall in memory of their son, Godfrey. In addition to accommodating conferences, the college caters for a variety of functions and offers a superb wedding service.

Facilities

Accessibility

Fully wheelchair accessible.

Available

Vacation

Maevadi Hall

Theatre 30

Classroom 30

Boardroom 30

Maevadi Hall is Harris Manchester's newest meeting room; it boasts abundant natural light, and can be flexibly arranged to seat 30 people in either boardroom or theatre layout.

Facilities

This state-of-the-art meeting room is enabled with video conferencing technology

Accessibility

Fully accessible

Available

Vacation

Chapel

The Harris Manchester College Chapel is a Pre-Raphaelite jewel. The stained glass windows were all installed by the firm of Morris & Co. of Merton Abbey. The cartoons of the individual lights were designed by Sir Edward Burne-Jones and made by William Morris. Harris Manchester College Chapel can seat up to 140 guests.

Facilities

Accessibility

Located on the ground floor room via a couple of steps with a ramp for wheelchair access.

Available

Vacation