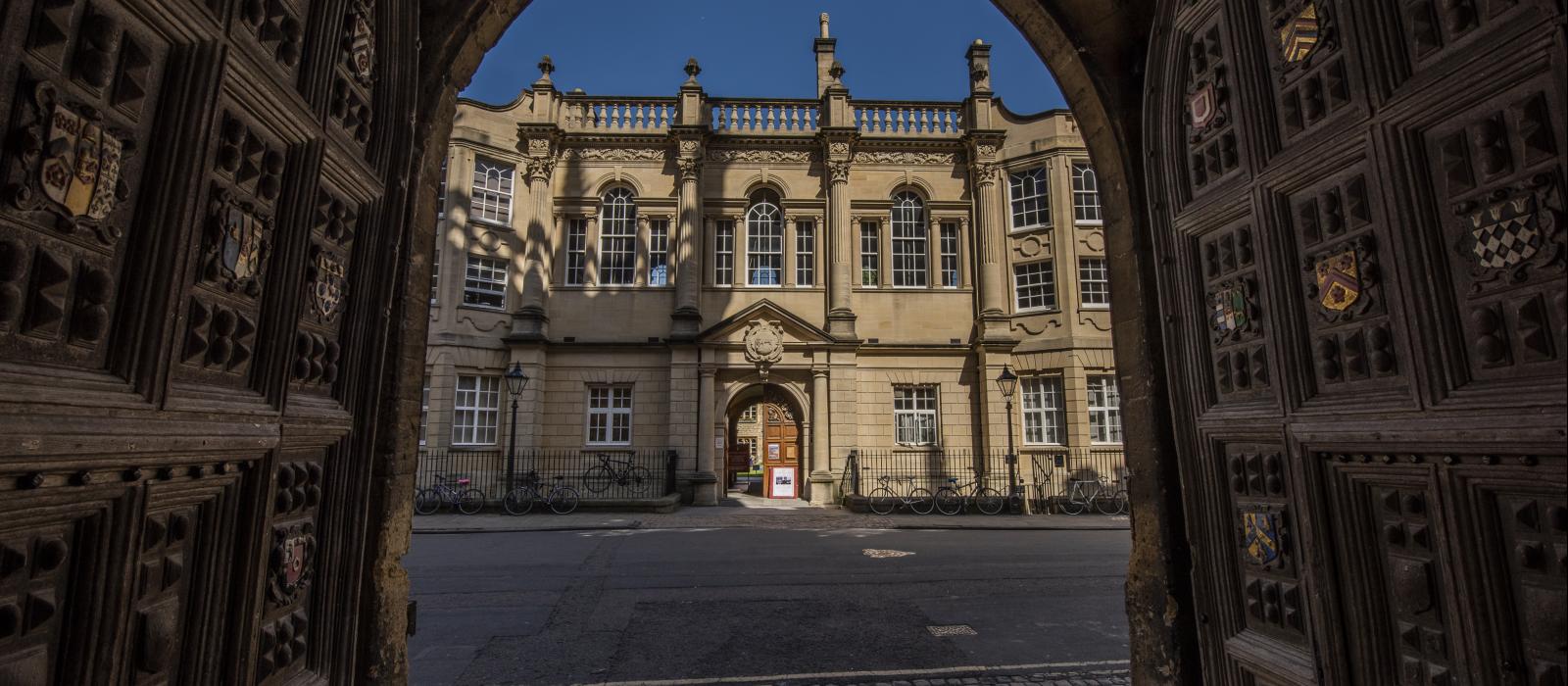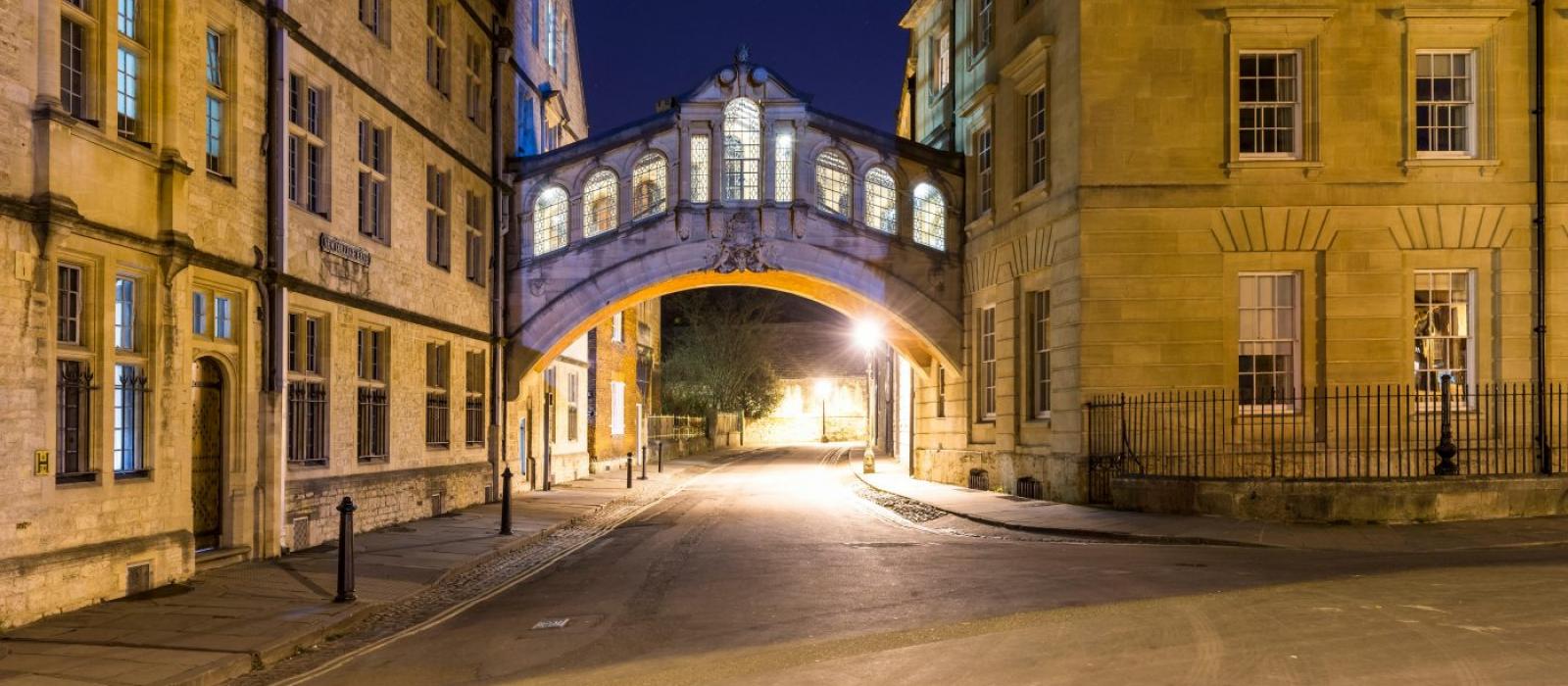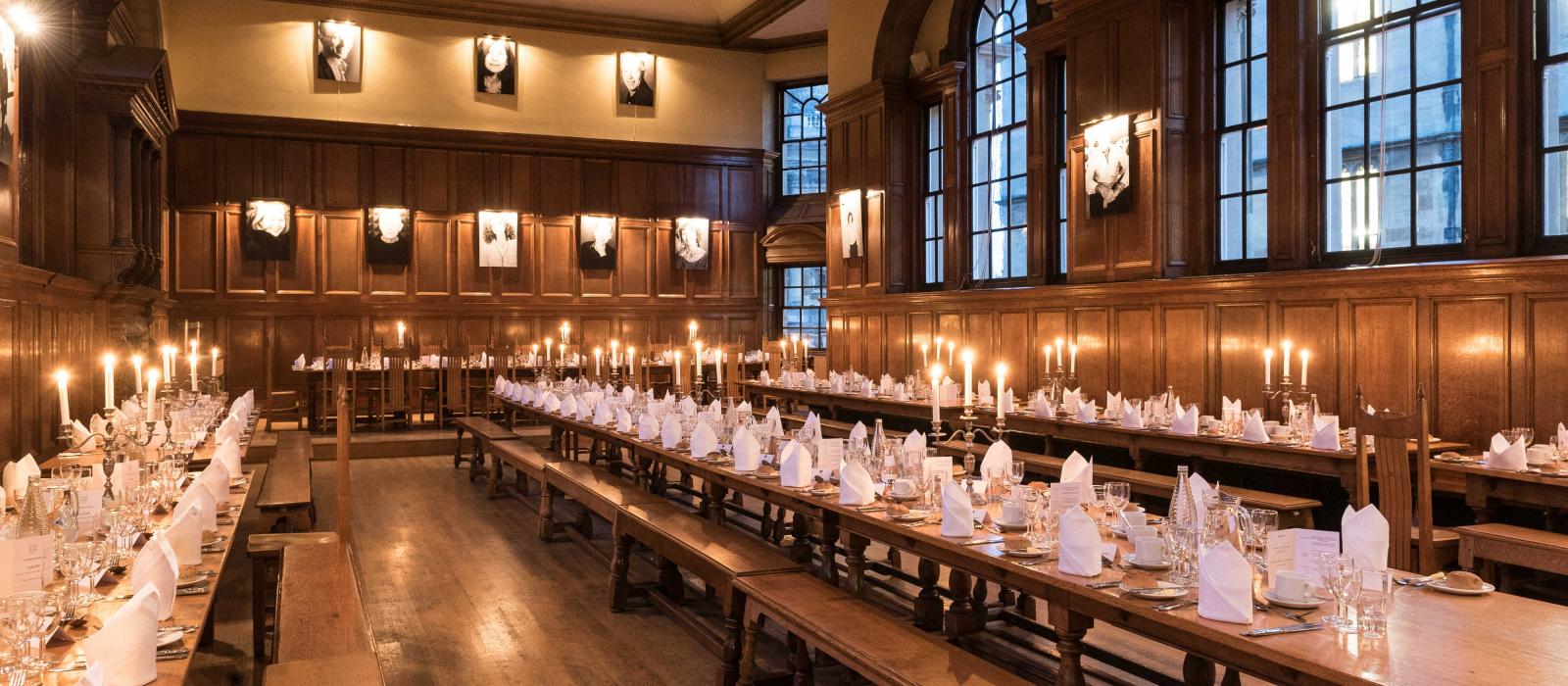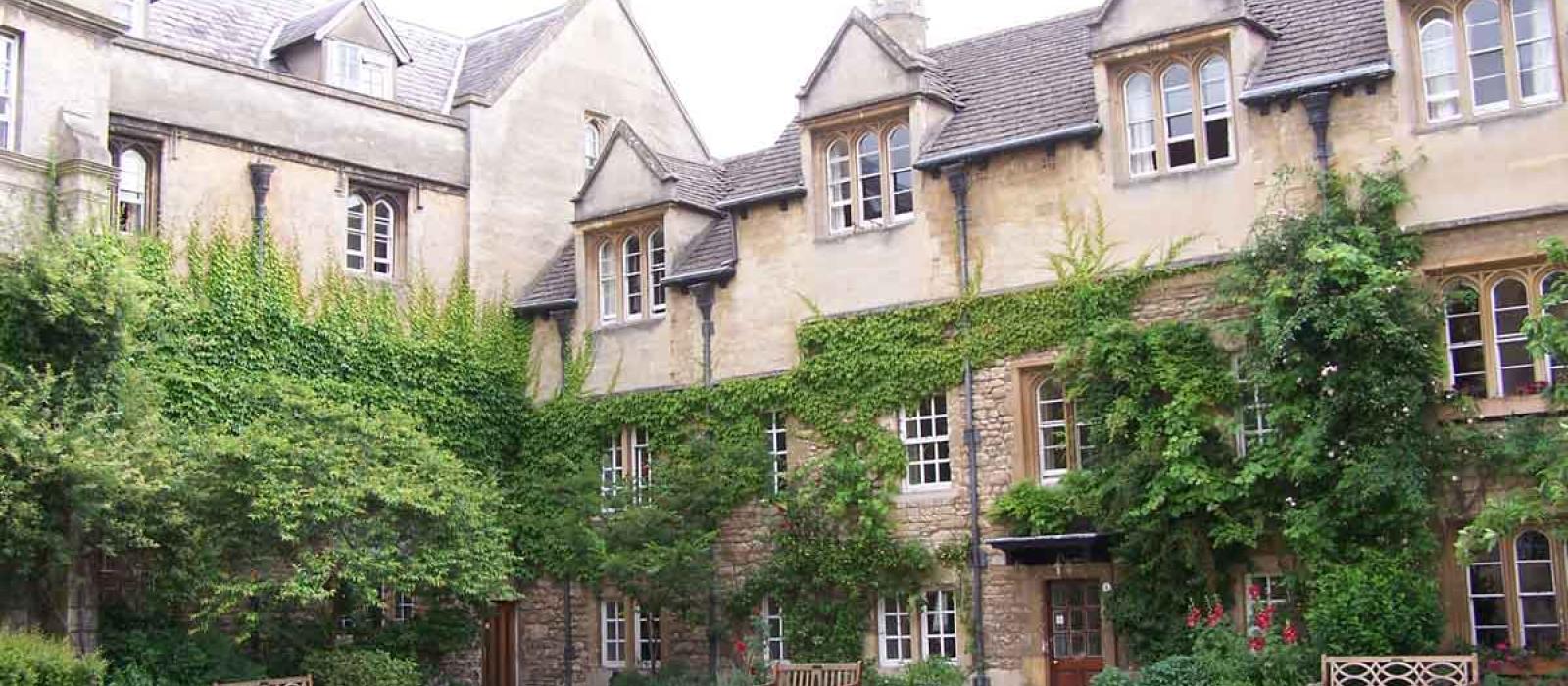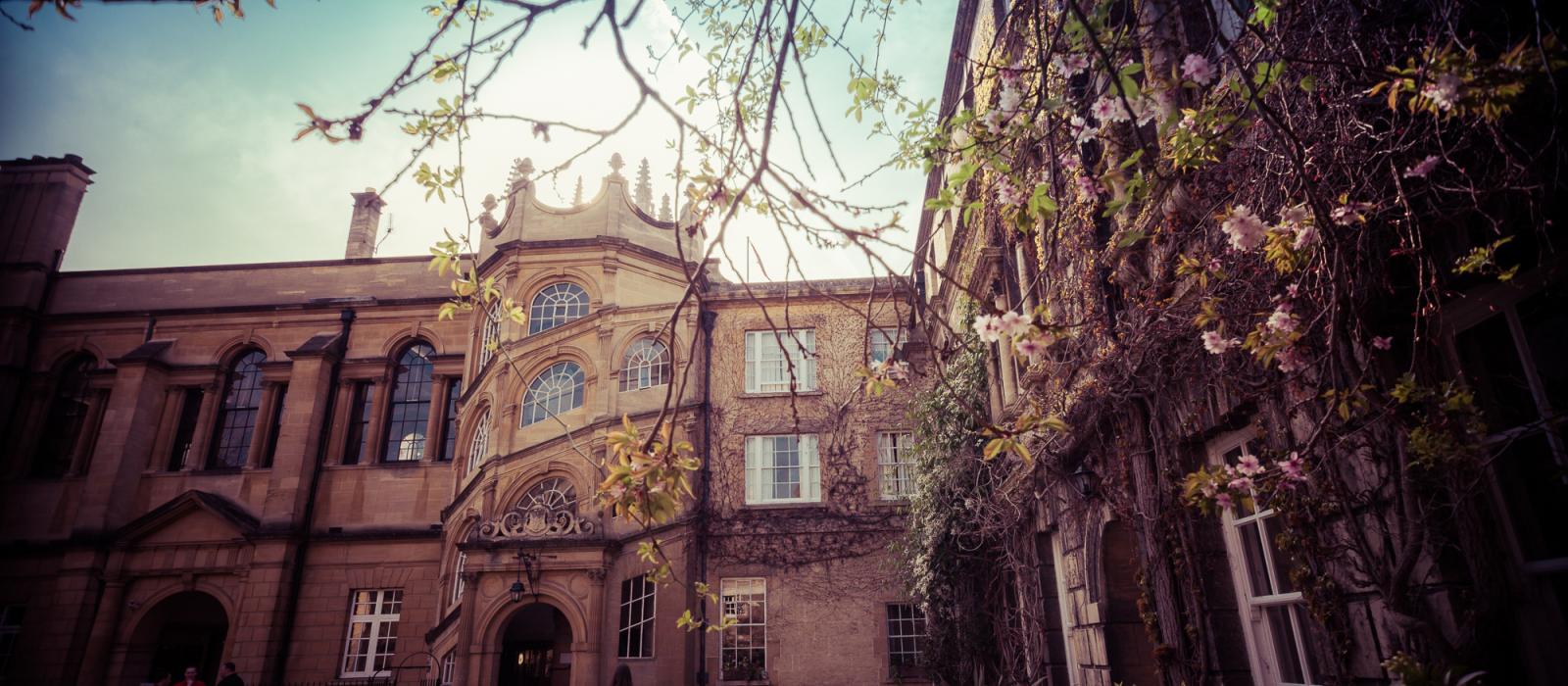 Hertford College is a beautiful college, located in the very centre of historic Oxford.  It was founded in 1284 as Hart Hall, and is home to the famous Bridge of Sighs, which connects the two quadrangles.  We are located directed opposite the Bodleian Library (the main University of Oxford Library) and Sheldonian Theatre, which makes Hertford a perfect spot for experiencing all that Oxford has to offer.
Each year, we host over 50 summer schools and academic conferences from prestigious universities around the globe.  Our devoted International Programmes team can help coordinate your programme, on both the logistical and academic sides.  The length of your summer school can be anything from two to five weeks during March/April and June-September.  We also offer standalone bed and breakfast facilities, which gives groups the freedom to book external conference rooms, while keeping Hertford as their base.  Please note that we cannot accept any bookings during term-time.  
If you have any questions about our facilities or availability, please do not hesitate to get in touch with us. We look forward to welcoming you to Hertford soon!
Hertford College
Catte St, Oxford OX1 3BW
10 meeting spaces with capacity for up to 120 guests for Dining, Buffet, Theatre, Classroom, and Boardroom functions.
Bedrooms 70
Ensuite 20
Standard 50
Breakfast yes
Lunch yes
Dinner yes
"I received lots of responses from different colleges, it was really great and made life so much easier finding a venue for the meeting."
Wiley
Hertford Events Office
events@hertford.ox.ac.uk
01865 611881
www.hertford.ox.ac.uk
Dining Hall

Traditional dining hall

Facilities

Accessibility

Available

Vacation

Baring Room

Facilities

Wood panelling, projection facilities, internet access, TV, whiteboards.

Accessibility

First floor, no lift.

Available

Vacation

Ferrar Room

Purpose-built boardroom with long tables.

Facilities

Projection facilities, internet access, TV, whiteboards.

Accessibility

Second floor, no lift.

Available

Vacation

Boyd Room

Simple and traditional with old paintings, lower ground level.

Facilities

Projection facilities, internet access, TV, whiteboards.

Accessibility

Lower ground level, no lift.

Available

Vacation

Old Library

Facilities

Boardroom or theatre style with short tables, internet access.

Accessibility

Ground floor, two steps up. No lift.

Available

Vacation

NB1.1

Simple teaching room.

Facilities

Boardroom style with short tables, internet access.

Accessibility

Ground floor, no lift.

Available

Vacation

Small Teaching Room 2

Classroom 10

Boardroom 10

Simple teaching room.

Facilities

Boardroom or classroom style with short tables, internet access.

Accessibility

Ground floor, no lift.

Available

Vacation

Small Teaching Room 3

Classroom 10

Boardroom 10

Simple teaching room.

Facilities

Boardroom or classroom style with short tables, internet access.

Accessibility

Ground floor, no lift.

Available

Vacation

Small Teaching Room 4

Classroom 10

Boardroom 10

Simple teaching room.

Facilities

Boardroom or classroom style with short tables, internet access.

Accessibility

Ground floor, no lift.

Available

Vacation

Gilbert Library

Gilbert Library

Facilities

Boardroom, internet access.

Accessibility

Available

Vacation