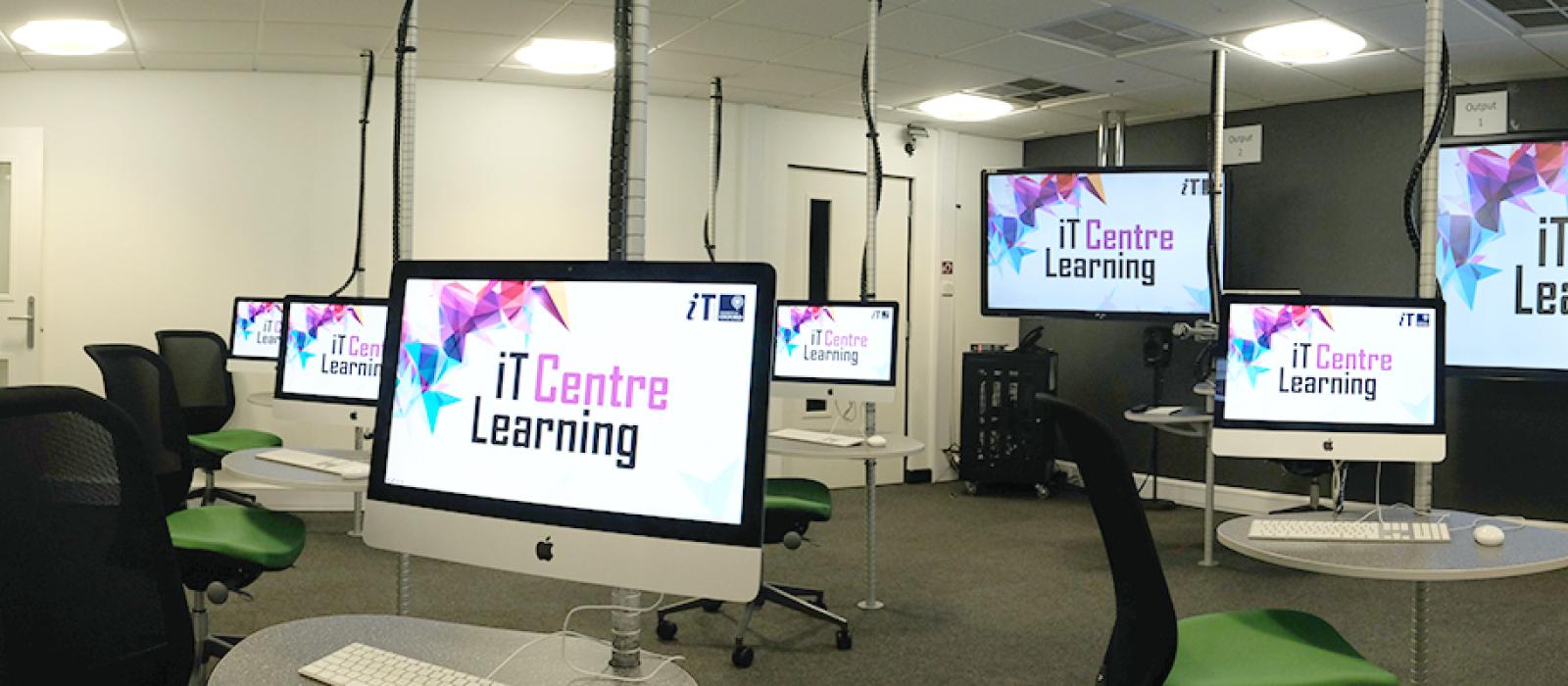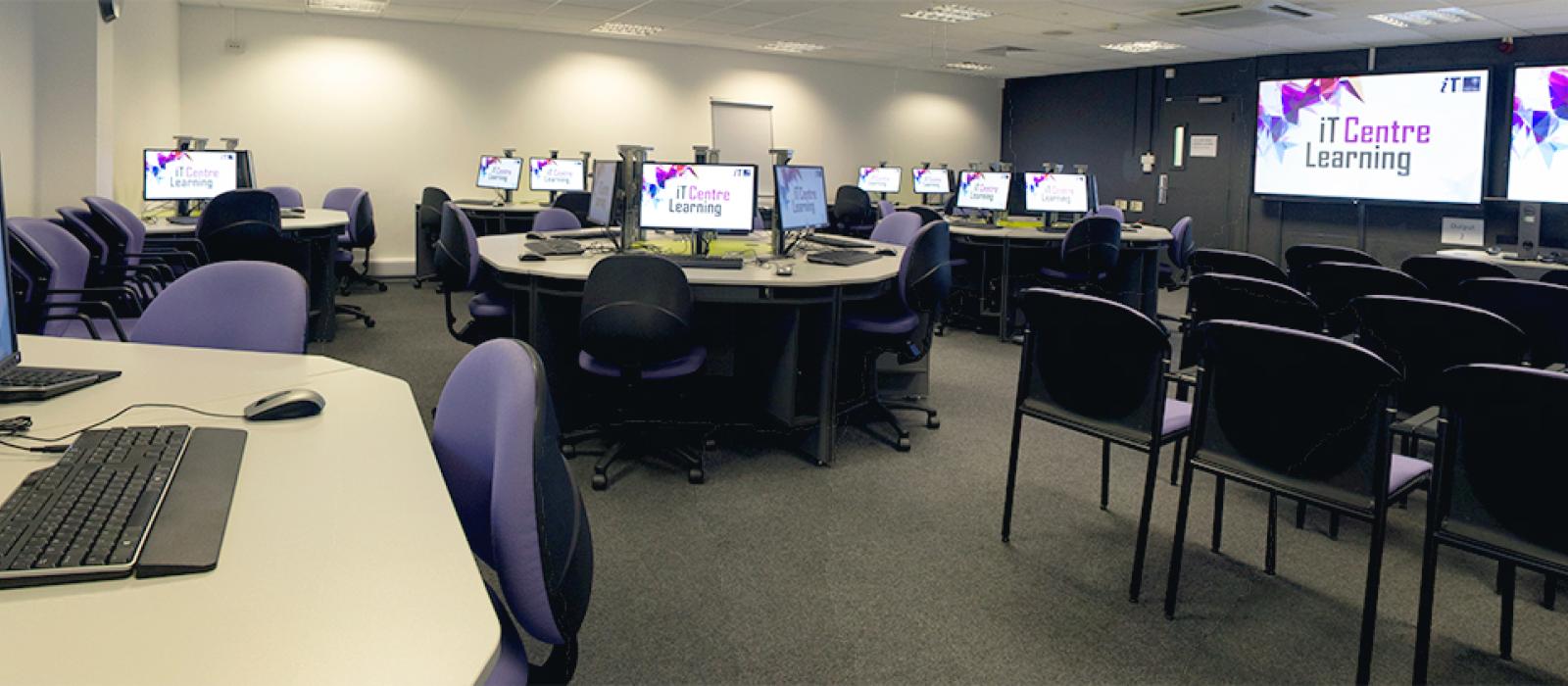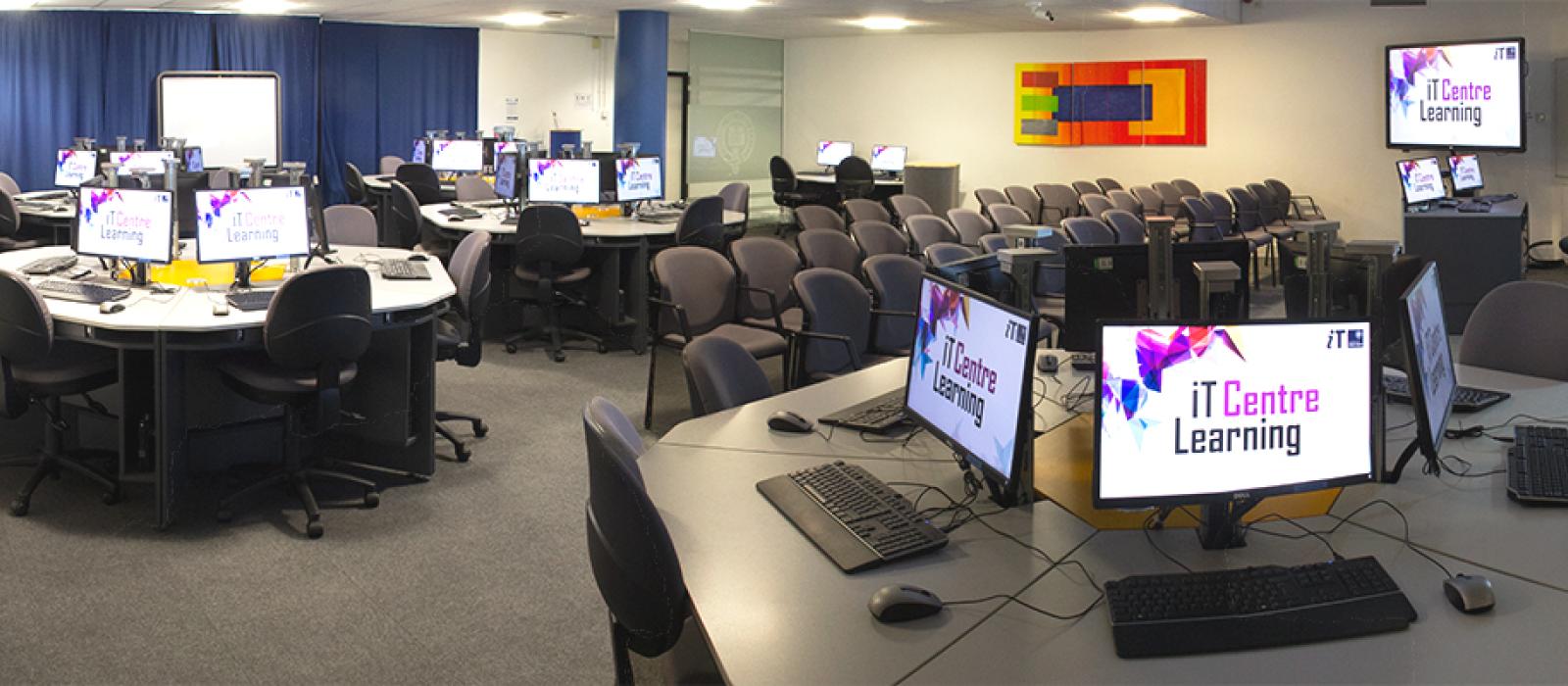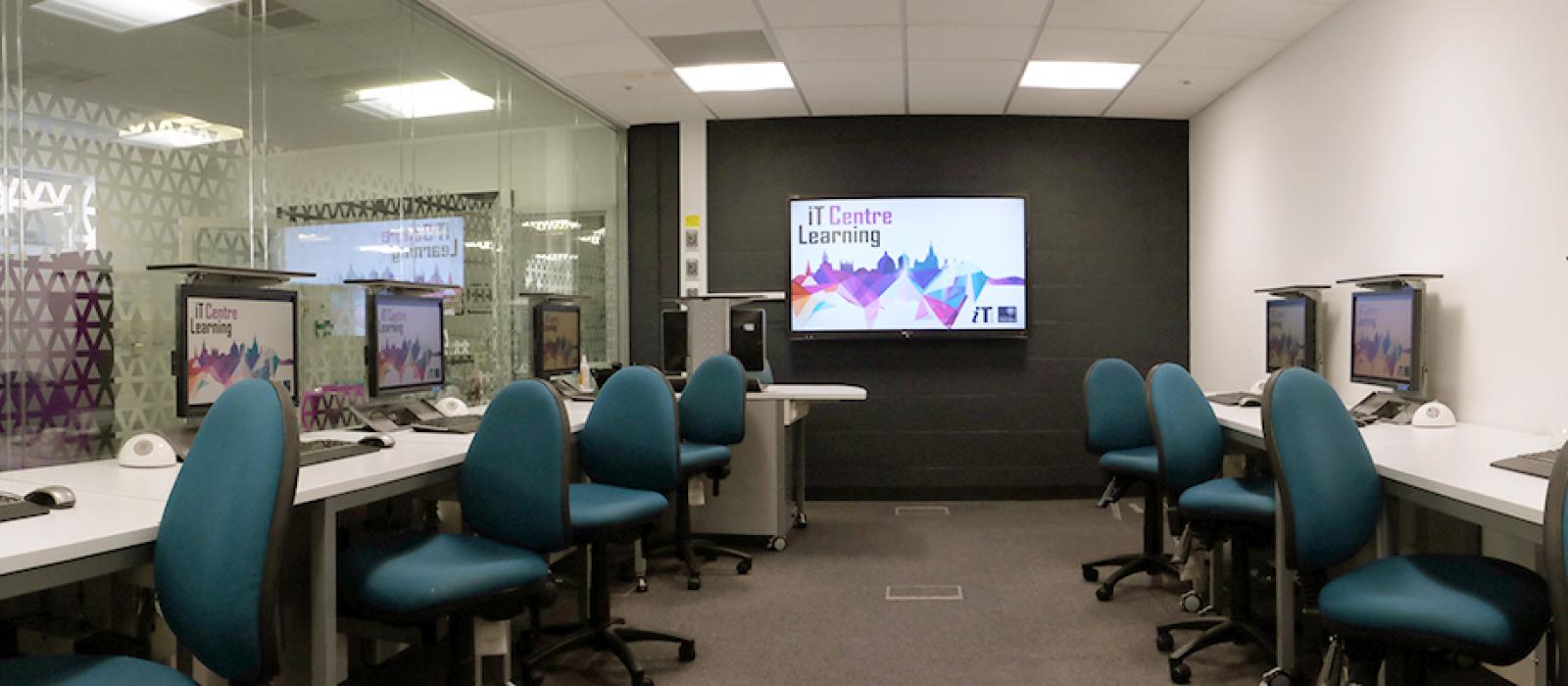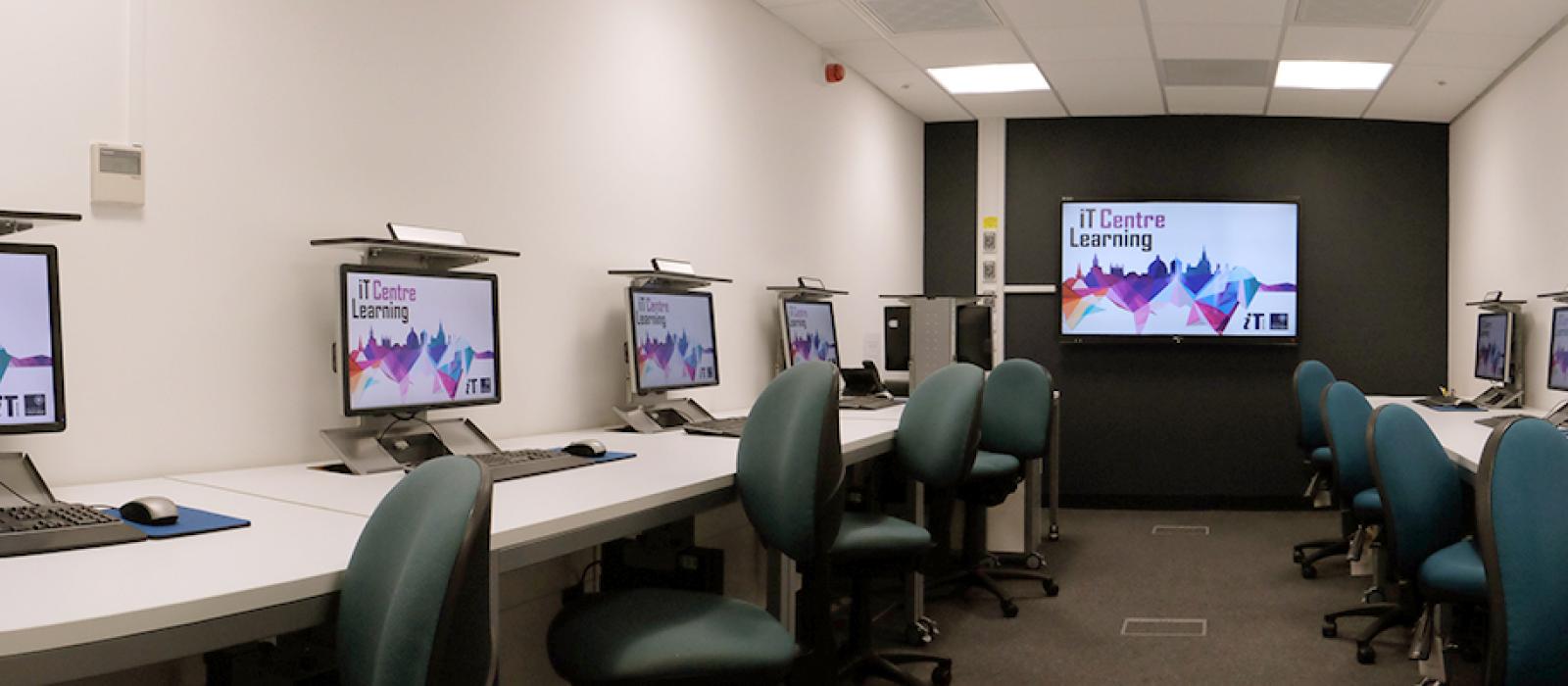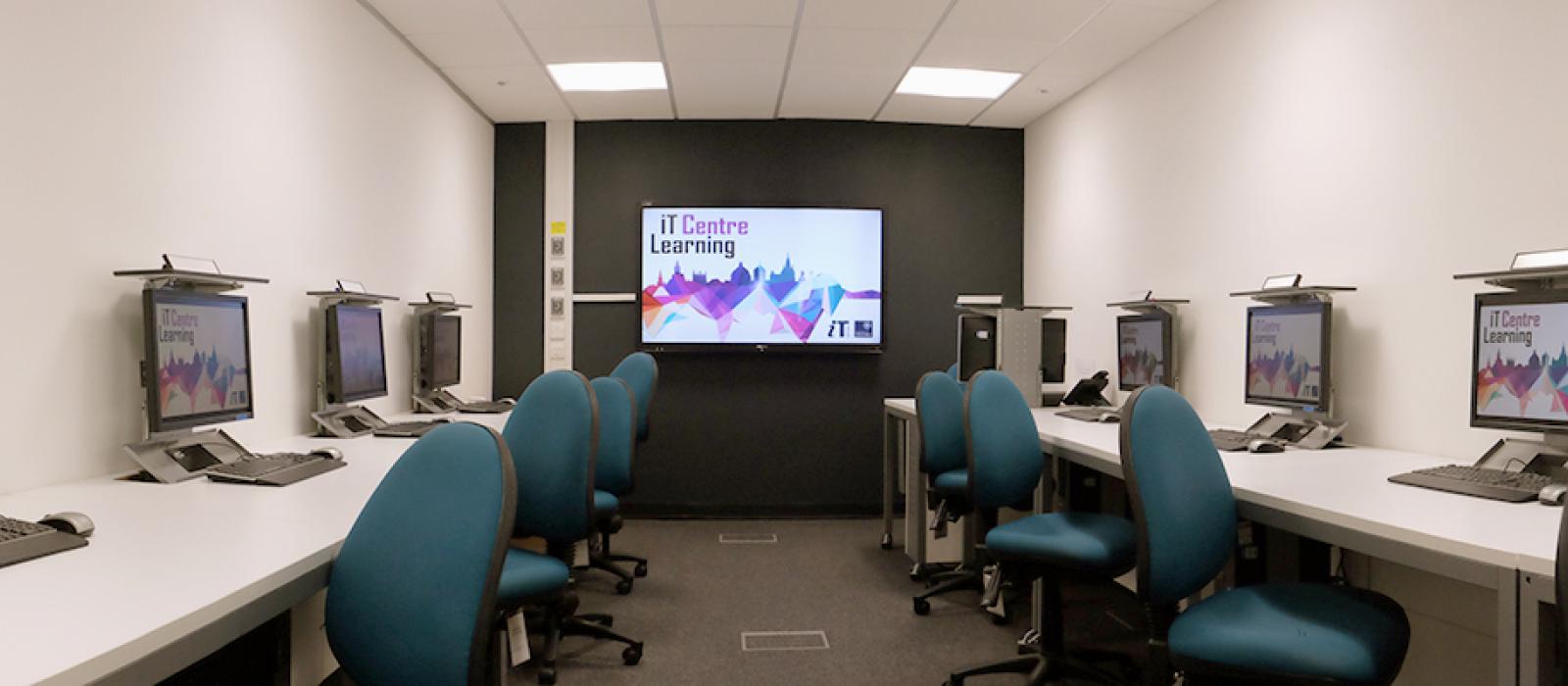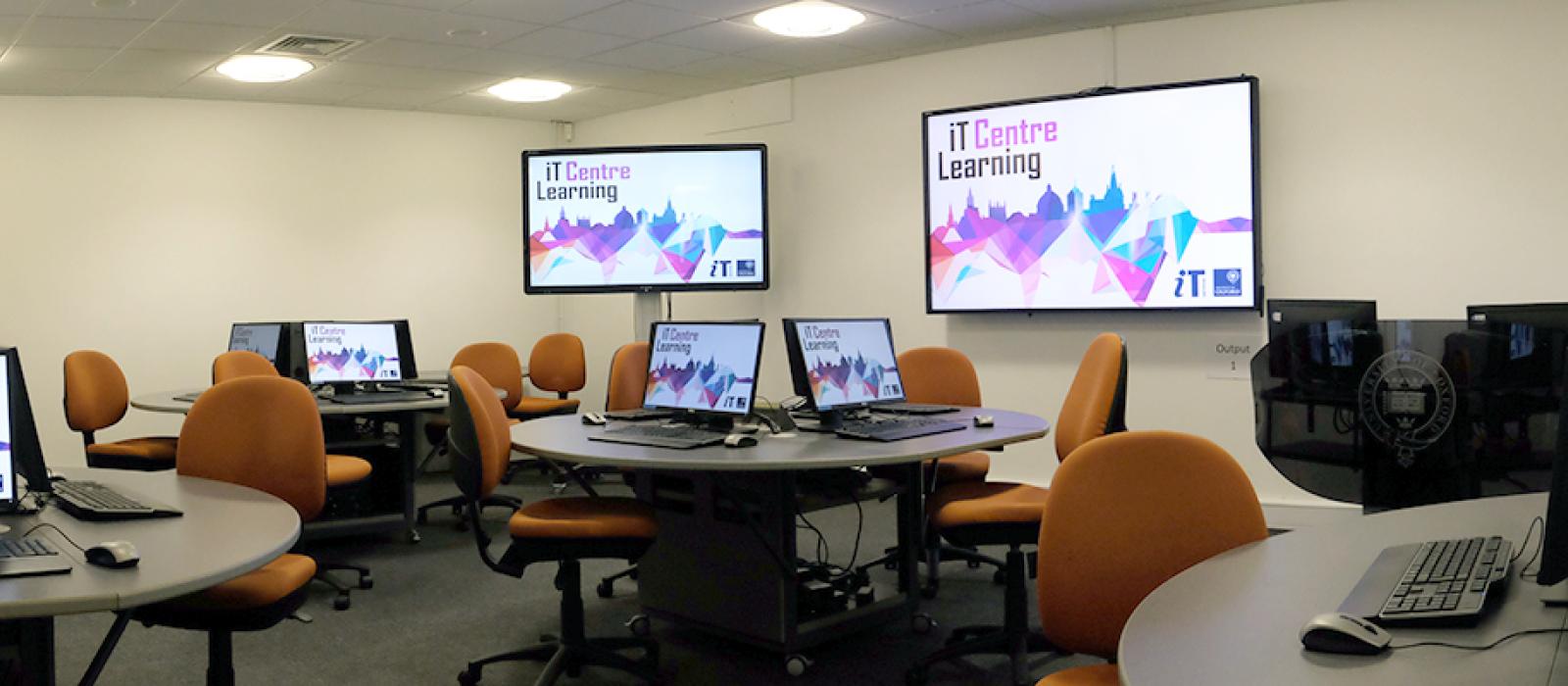 Oxford University IT Services has seven IT teaching rooms for hire in central Oxford.
The Thames Suite of seven computer rooms combines innovative room design with state-of-the-art computer and audio-visual equipment to create a peaceful and professional environment for your training courses, seminars, presentations, workshops and events.
Designed to meet the needs of teachers and students, presenters and audiences, our teaching rooms can be configured to accommodate up to 32 people at computers or up to 60 delegates for presentations or conferences.
Our comprehensive event management service provides delegate registration, catering and feedback evaluation to ensure your training or event at the Thames Suite is successful.
IT Services
13 Banbury Road, Oxford OX2 6NN
7 meeting spaces with capacity for up to 100 guests for Buffet, Theatre, Classroom, and Boardroom functions.
Bedrooms
Ensuite
Standard
Breakfast
Lunch
Dinner
"The service I received from you was wonderful. I will not hesitate to use your service again"
Department for Continuing Education
Gabriele Pani, Technology and Facilities Officer
thames.suite@it.ox.ac.uk
01865 273261
www.it.ox.ac.uk
Thames Suite – Cherwell

Buffet 10

Theatre 10

Classroom 10

Boardroom 10

Mac OS computer lab with 10 student computers.

Facilities

Student computers, Wi-Fi, headphones, power for laptops, two multi-touch interactive screens, presenter's computer linking to digital screen, audio, standard white board, flip charts, visualiser, classroom management system.

Accessibility

Full disabled access.

Available

Term & Vacation

Thames Suite – Evenlode Room

Buffet 40

Theatre 30

Classroom 24

Boardroom 30

Windows computer lab with 24 student computers and theatre style area for presentations.

Facilities

Student computers, Wi-Fi, headphones, power for laptops, two multi-touch interactive screens, presenter's computer linking to digital screen, audio, standard white board, flip charts, visualiser, lecture capture, classroom management system.

Accessibility

Full disabled access.

Available

Term & Vacation

Thames Suite – Isis

Buffet 40

Theatre 100

Classroom 32

Boardroom 60

Windows computer lab with 32 student computers and large theatre style area for presentations.

Facilities

Student computers, Wi-Fi, headphones, power for laptops, two multi-touch interactive screens, presenter's computer linking to digital screen, audio, standard white board, flip charts, visualiser, lecture capture, classroom management system.

Accessibility

Full disabled access.

Available

Term & Vacation

Thames Suite – Kennet

Buffet 40

Theatre 15

Classroom 15

Boardroom 15

Training room with 8 student computers.

Facilities

Student computers, Wi-Fi, headphones, power for laptops, multi-touch interactive screen, presenter's computer linking to digital screen, audio, standard white board, flip charts, visualiser, lecture capture, classroom management system.

Accessibility

Full disabled access.

Available

Term & Vacation

Thames Suite – Windrush

Buffet 40

Theatre 14

Classroom 14

Boardroom 14

Windows computer lab with 14 student computers.

Facilities

Student computers, Wi-Fi, headphones, power for laptops, two multi-touch interactive screens, presenter's computer linking to digital screen, audio, standard white board, flip charts, visualiser, lecture capture, classroom management system.

Accessibility

Full disabled access.

Available

Term & Vacation

Thames Suite - Ock Room

Training room with 8 student computers.

Facilities

Student computers, Wi-Fi, headphones, power for laptops, multi-touch interactive screen, presenter's computer linking to digital screen, audio, standard white board, flip charts, visualiser, lecture capture, classroom management system.

Accessibility

Full disabled access.

Available

Term & Vacation

Thames Suite - Ray Room

Training room with 8 student computers.

Facilities

Student computers, Wi-Fi, headphones, power for laptops, multi-touch interactive screen, presenter's computer linking to digital screen, audio, standard white board, flip charts, visualiser, lecture capture, classroom management system.

Accessibility

Full disabled access.

Available

Term & Vacation