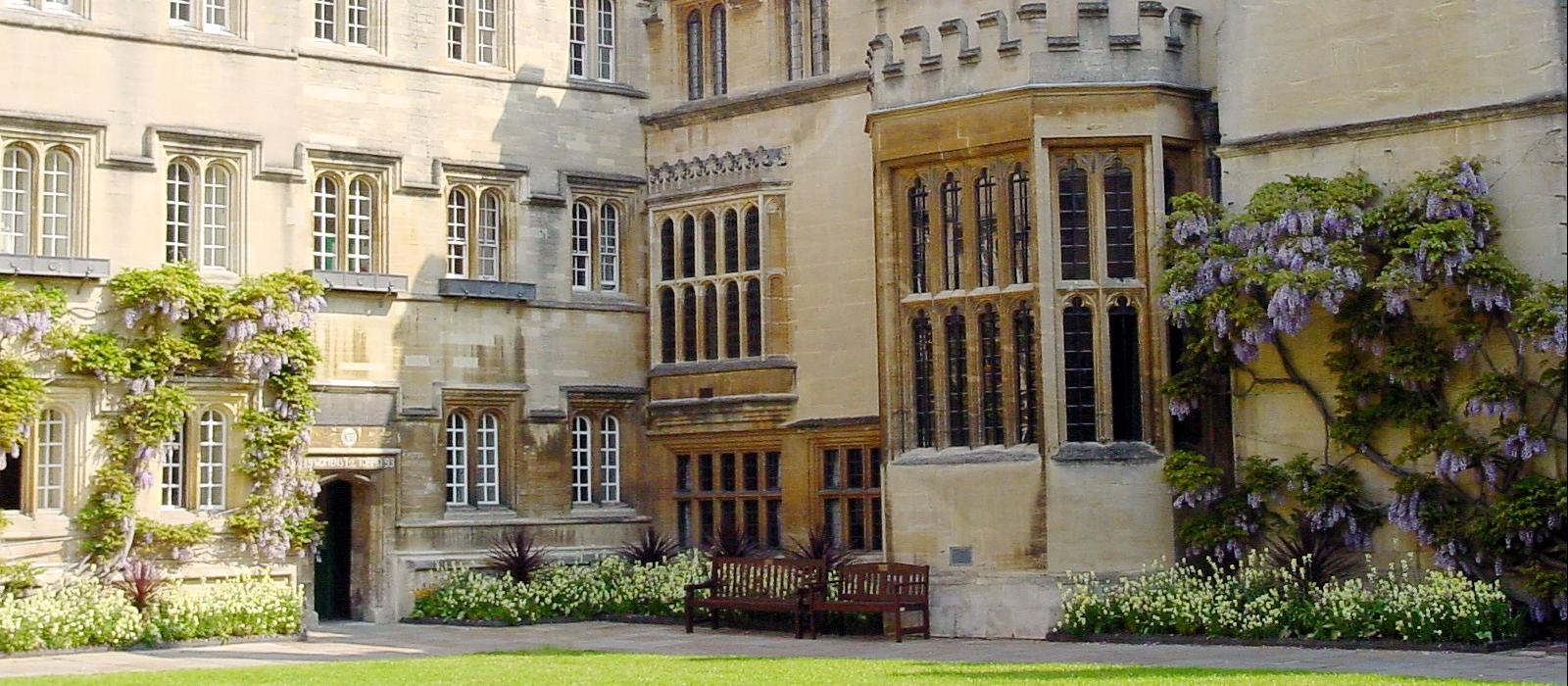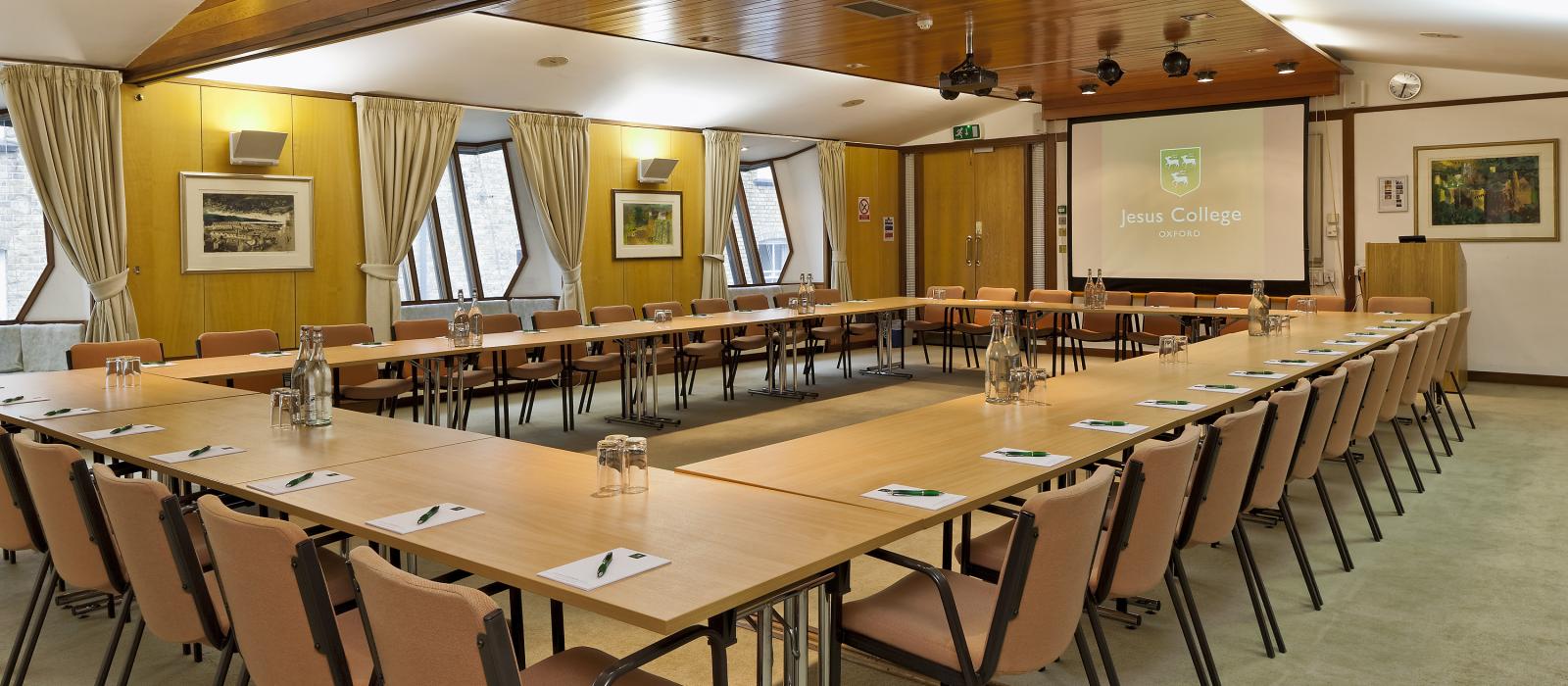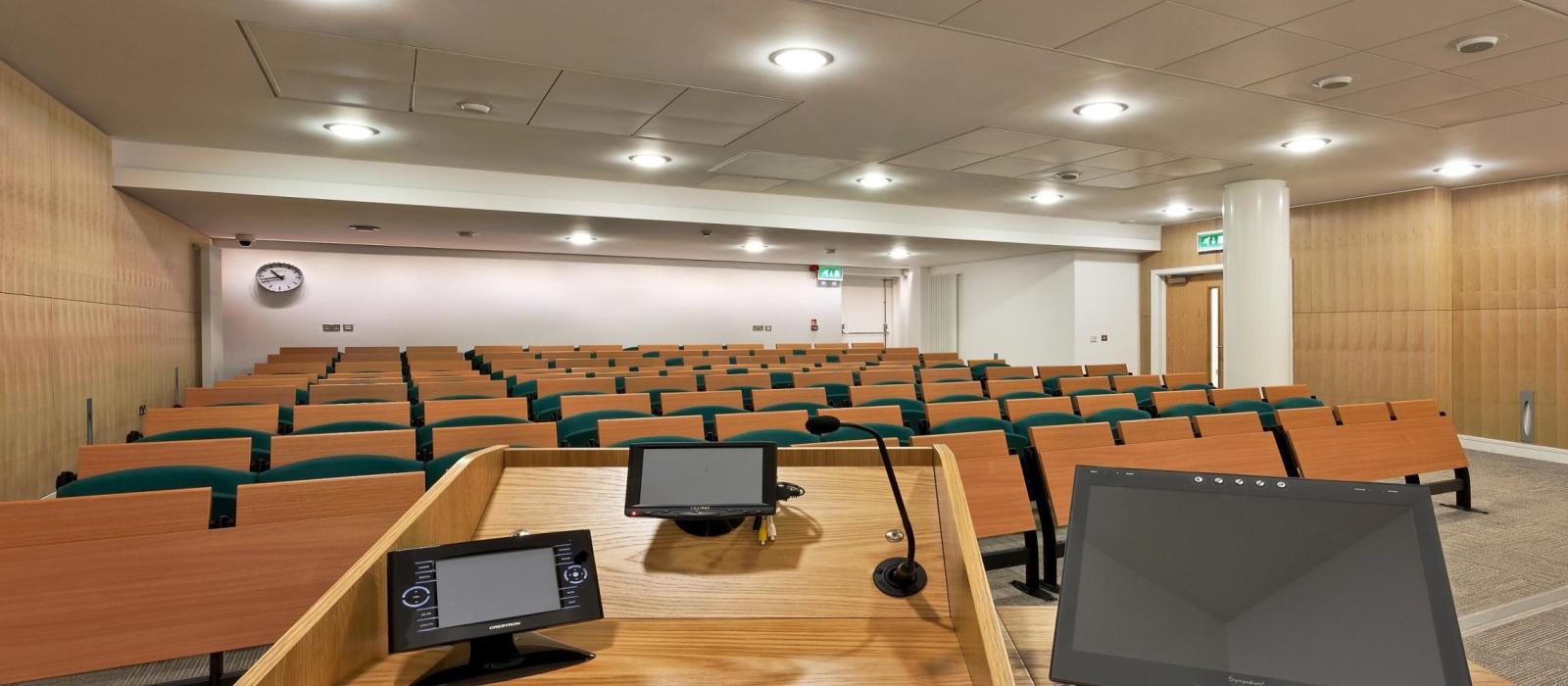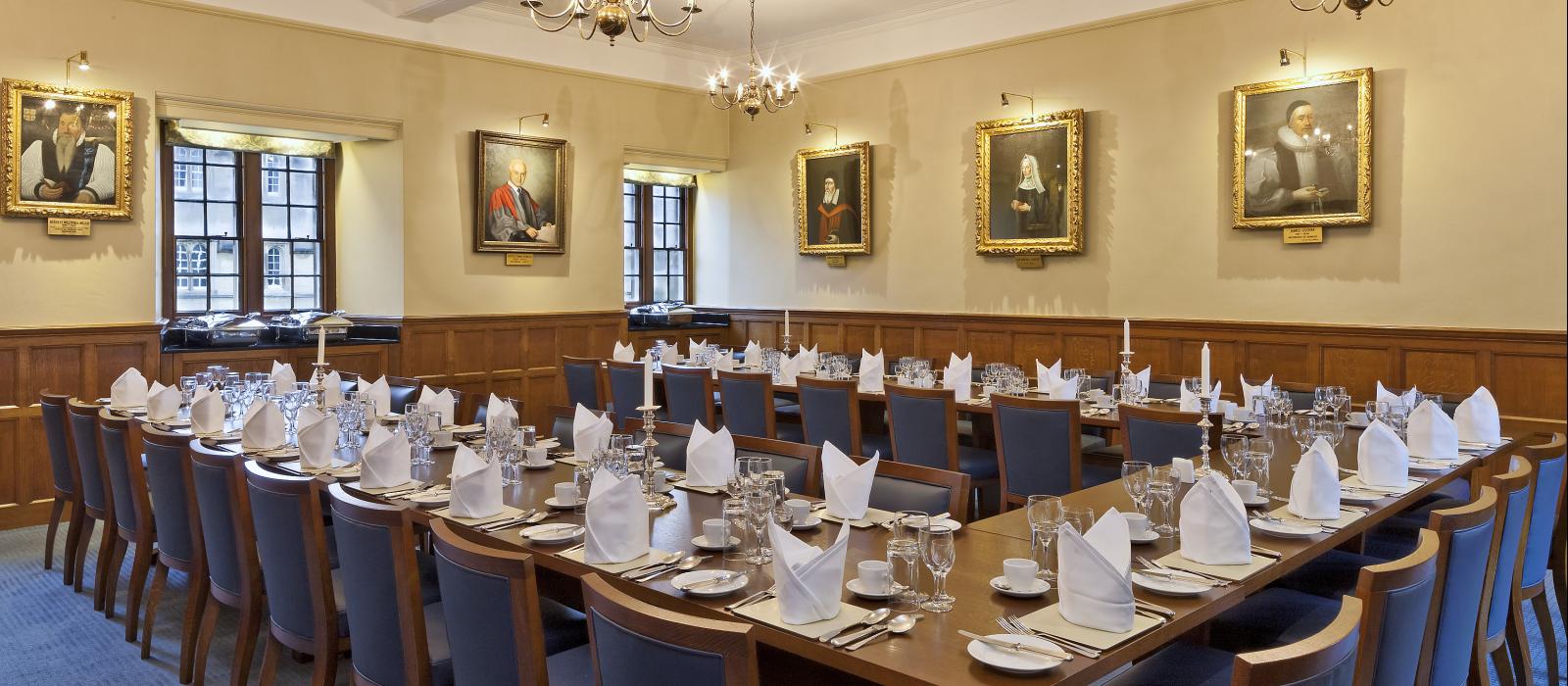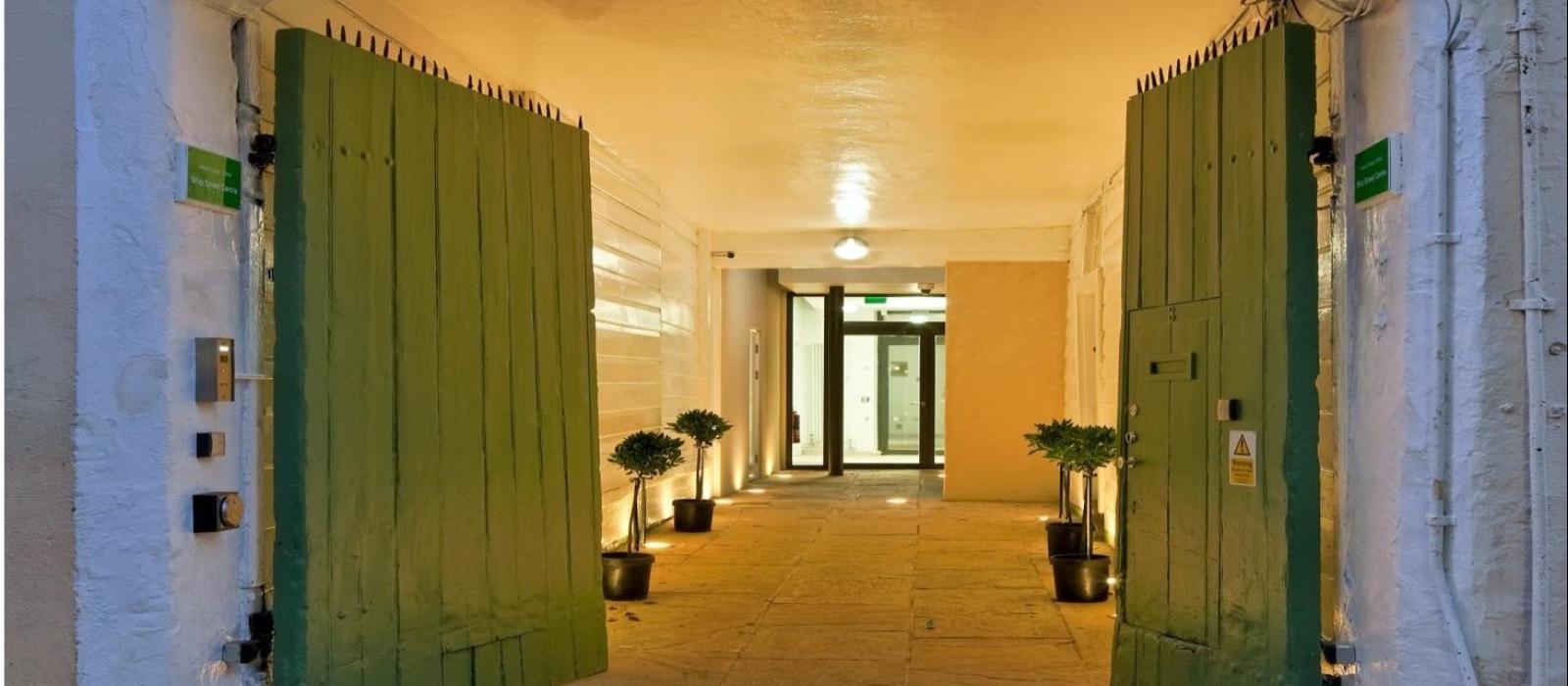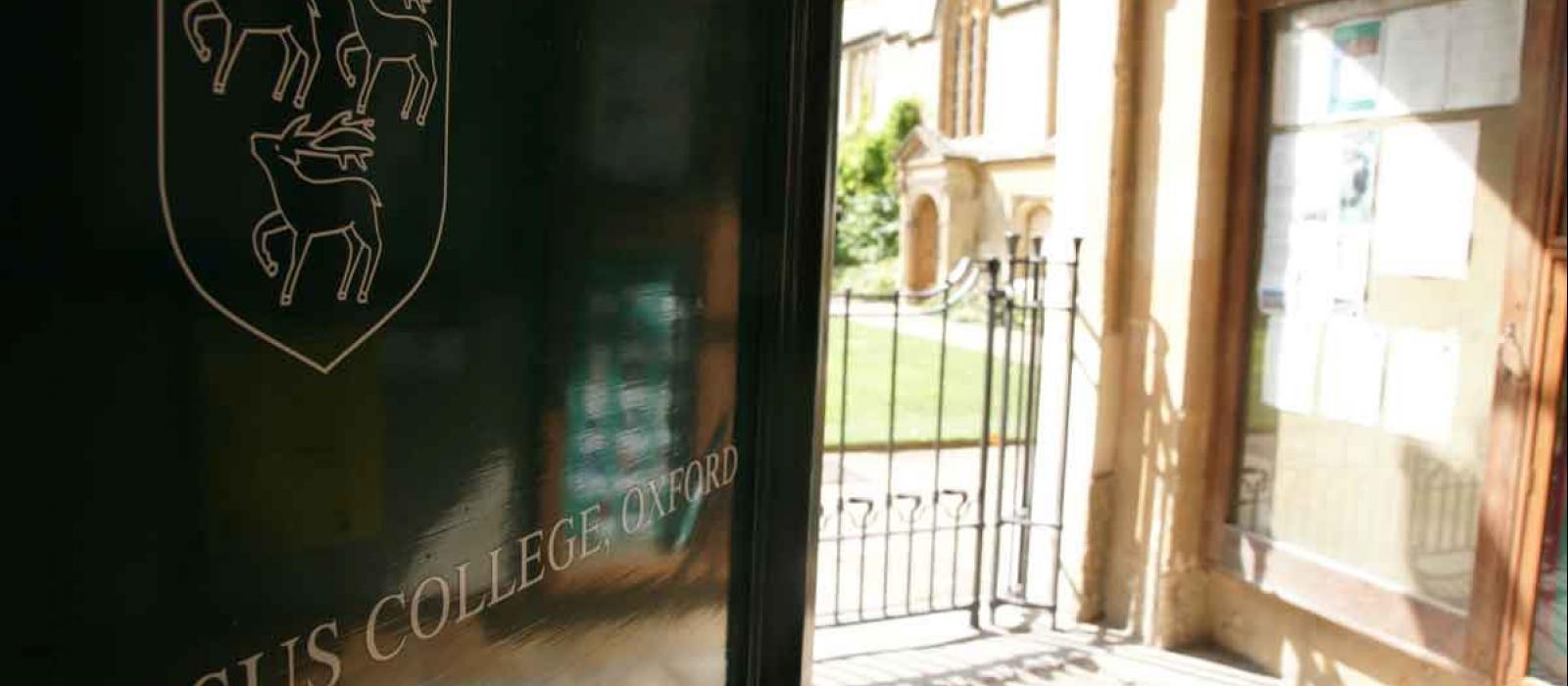 Jesus College was founded in 1571 under the reign of Queen Elizabeth I, making it the only Elizabethan college within the University of Oxford. It is officially known as 'Jesus College in the University of Oxford of Queen Elizabeth's Foundation', although its first benefactor was Hugh Aprice (or Price), a churchman who had previously been educated at the university. Notable old members include T E Lawrence, Harold Wilson and Norman Manley.
Jesus is in the heart of Oxford city centre and offers a wide range of easily accessible meeting and conference facilities for up to 100 delegates, as well as accommodation out of term time.
Our purpose-built Ship Street Centre has an attractive reception area, lecture theatre seating 100 and two smaller meeting rooms. There are further meeting and seminar rooms available in college, all available with data projection and wireless internet access.
Jesus College
Turl Street, Oxford OX1 3DW
10 meeting spaces with capacity for up to 100 guests for Theatre, Classroom, Boardroom, Informal, Dining, Buffet, and Reception functions.
Bedrooms 120
Ensuite 0
Standard 0
Breakfast yes
Lunch yes
Dinner yes
"I highly appreciated the Conference Oxford service. I had not used the website before, and was surprised by how easy it was to get in contact with a range of venues through the simple enquiry process."
Wellcome Centre for Integrative Neuroimaging
Conference Office
conference.office@jesus.ox.ac.uk
01865 279730
www.jesus.ox.ac.uk/visitors/conferences
Habakkuk Room

Theatre 70

Classroom 50

Boardroom 40

Large meeting room with flexible seating arrangement

Facilities

Room PC, fixed projector and screen.

Accessibility

First floor, no lift.

Available

Vacation

Memorial Room

Theatre 40

Classroom 20

Boardroom 20

Medium meeting room with natural light, linked to the Harold Wilson Room.

Facilities

Room monitor, projection screen and whiteboard.

Accessibility

Ground floor with one small step

Available

Vacation

Harold Wilson Room

Informal meeting room with informal seating, linked to the Memorial Room.

Facilities

Additional flipcharts/whiteboards/projectors can be made available.

Accessibility

Ground floor with one small step

Available

Vacation

T E Lawrence Room

Formal meeting room, originally Lawrence's bedroom.

Facilities

Additional flipcharts/whiteboards/projectors can be made available.

Accessibility

First floor, no lift.

Available

Vacation

Dining Hall

Beautiful wood-panelled Elizabethan dining hall.

Facilities

Accessibility

Ground Floor, four steps up, now with accessible lift.

Available

Vacation

Bastion

Large, airy reception area incorporating the old city wall.

Facilities

Accessibility

Fully accessible

Available

Term & Vacation

Lecture Theatre

Large fixed-seat auditorium.

Facilities

Modern audio-visual, room PC, fixed projector with capability of linking personal devices.

Accessibility

Fully accessible

Available

Term & Vacation

Ship Street Centre Meeting Room 1

Classroom 10

Boardroom 10

Small meeting room with modern audio-visual.

Facilities

Room PC, fixed projector with capability of linking personal devices. Only Thursdays and Fridays during term time

Accessibility

Fully accessible

Available

Term & Vacation

Ship Street Centre Meeting Room 2

Classroom 12

Boardroom 12

Small meeting room with modern audio-visual.

Facilities

Room PC, fixed projector with capability of linking personal devices. Only Thursdays and Fridays during term time

Accessibility

Fully accessible

Available

Term & Vacation

The Mansell Room

Newly refurbished private dining room.

Facilities

Accessibility

First floor, no lift.

Available

Vacation