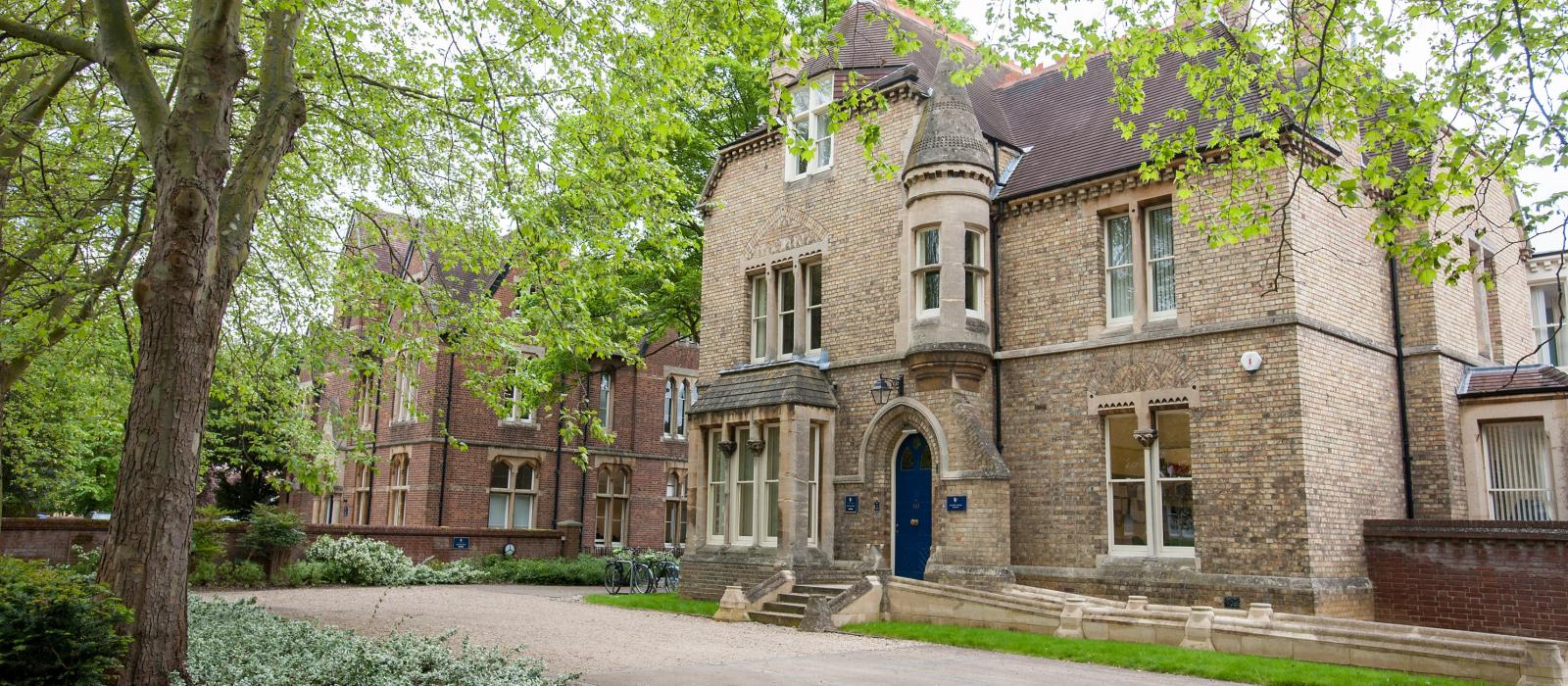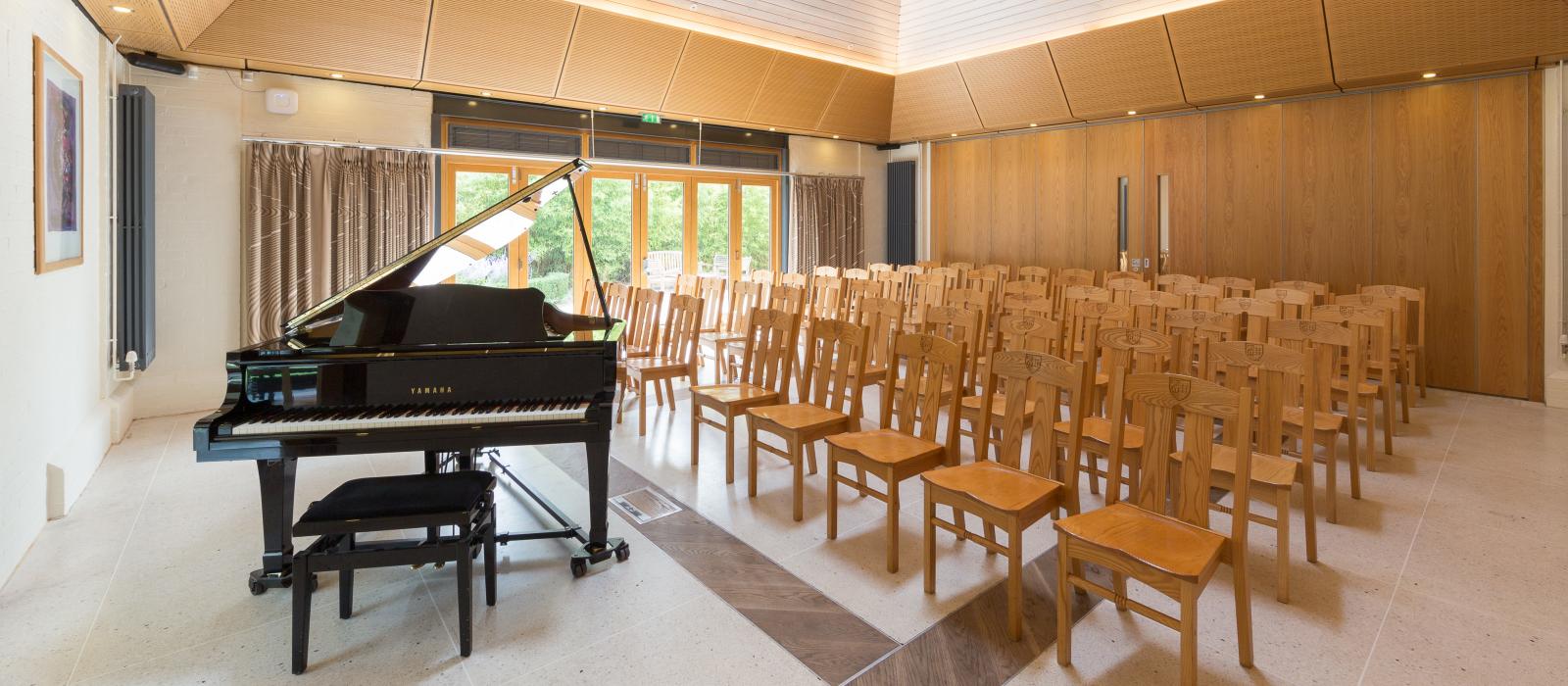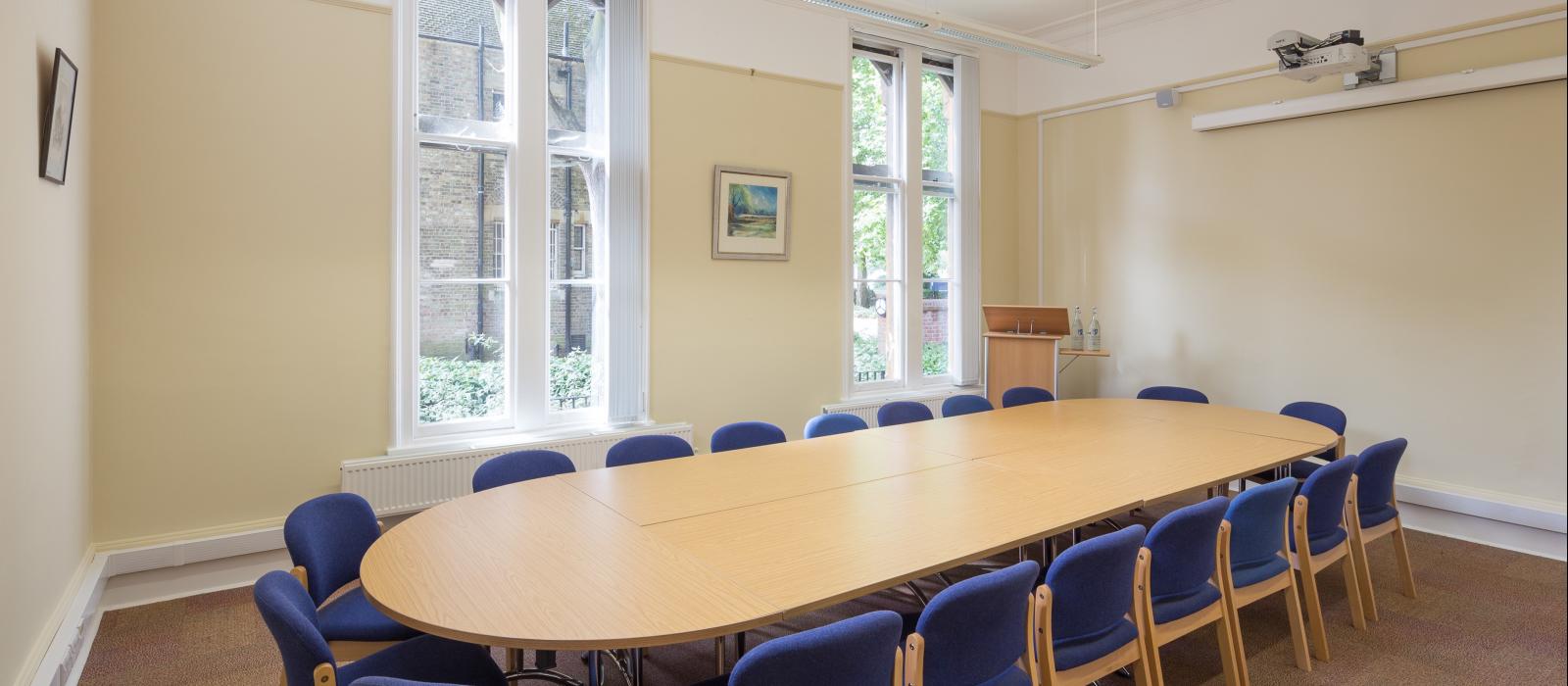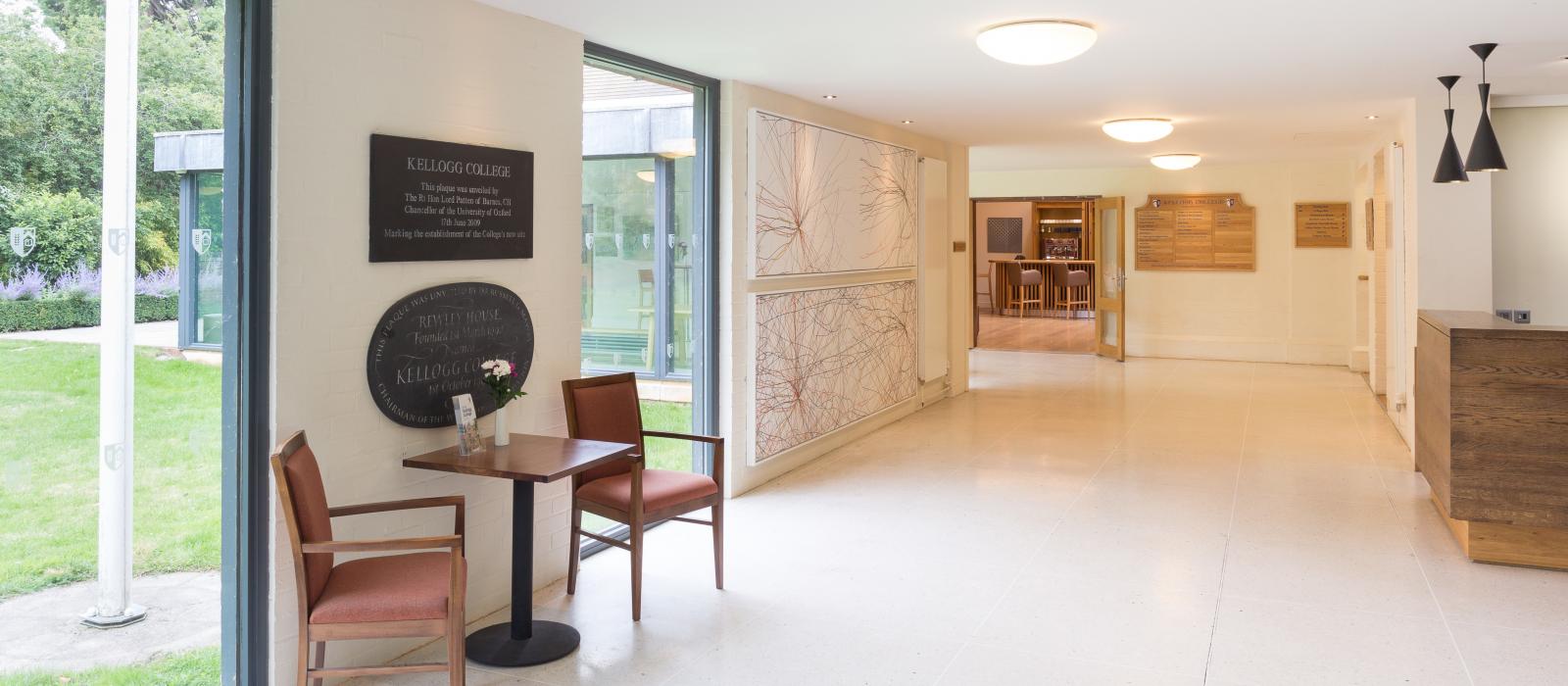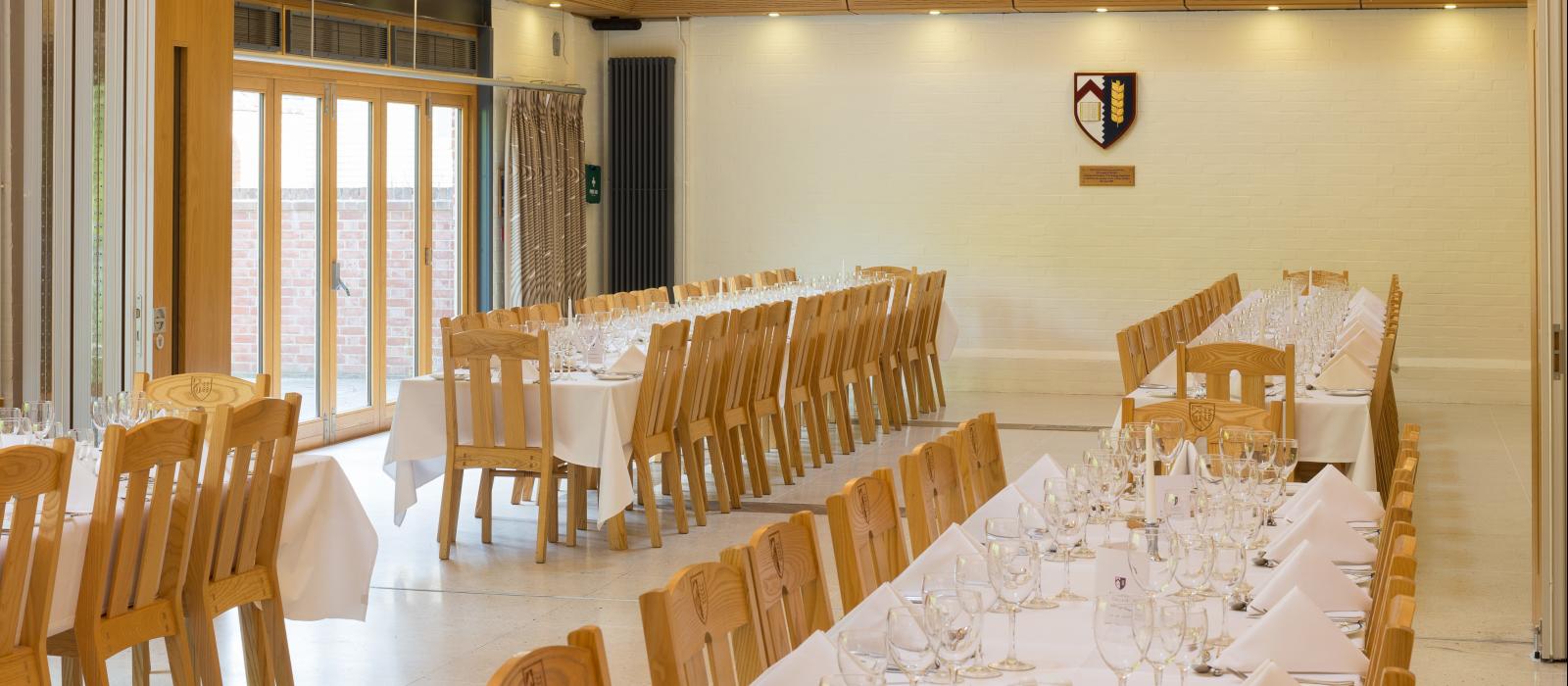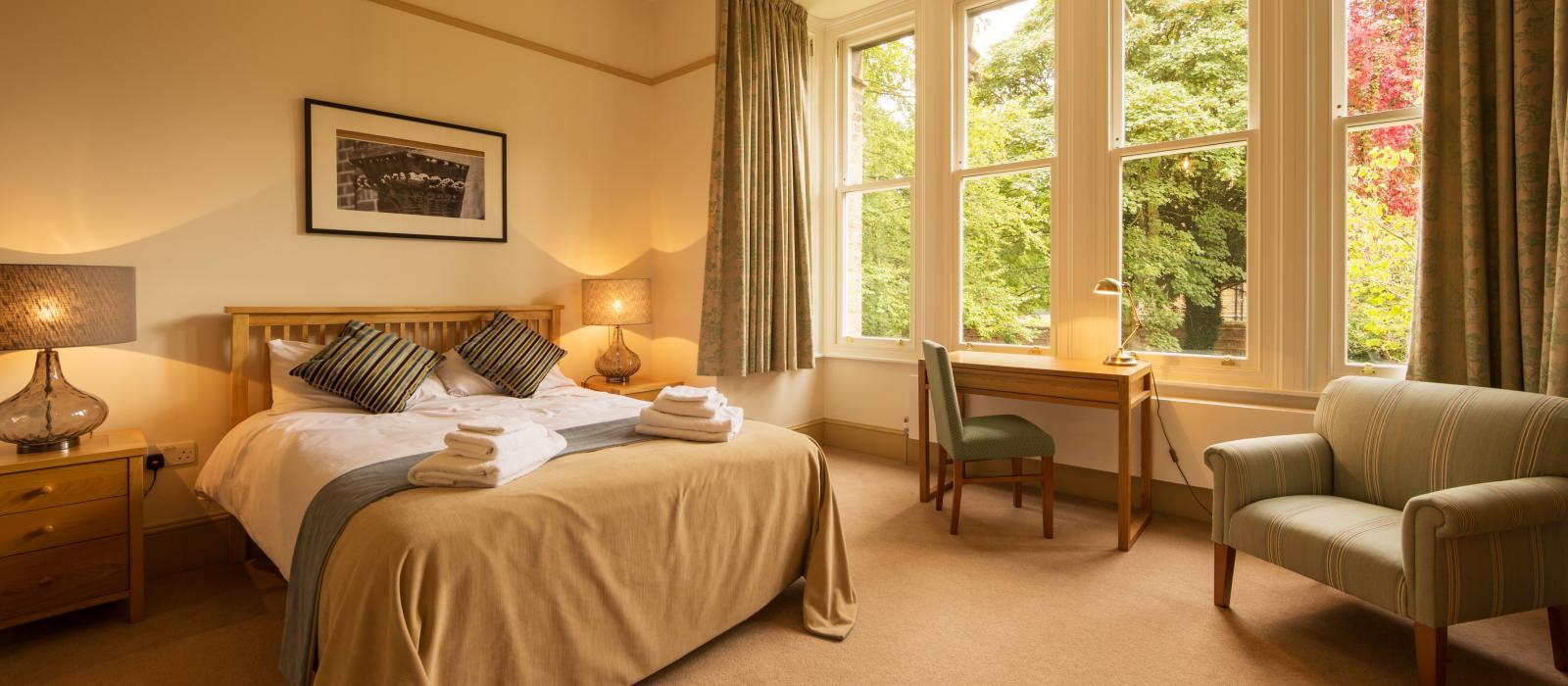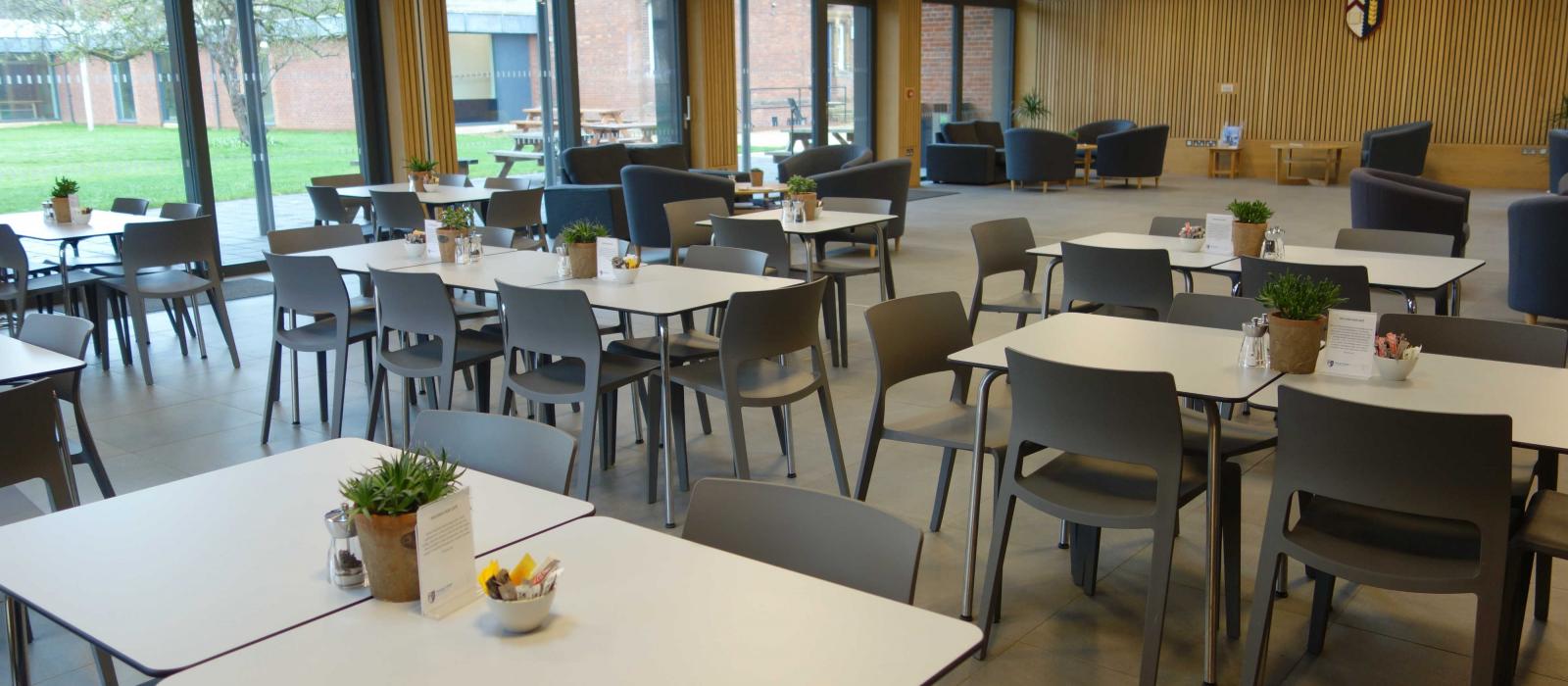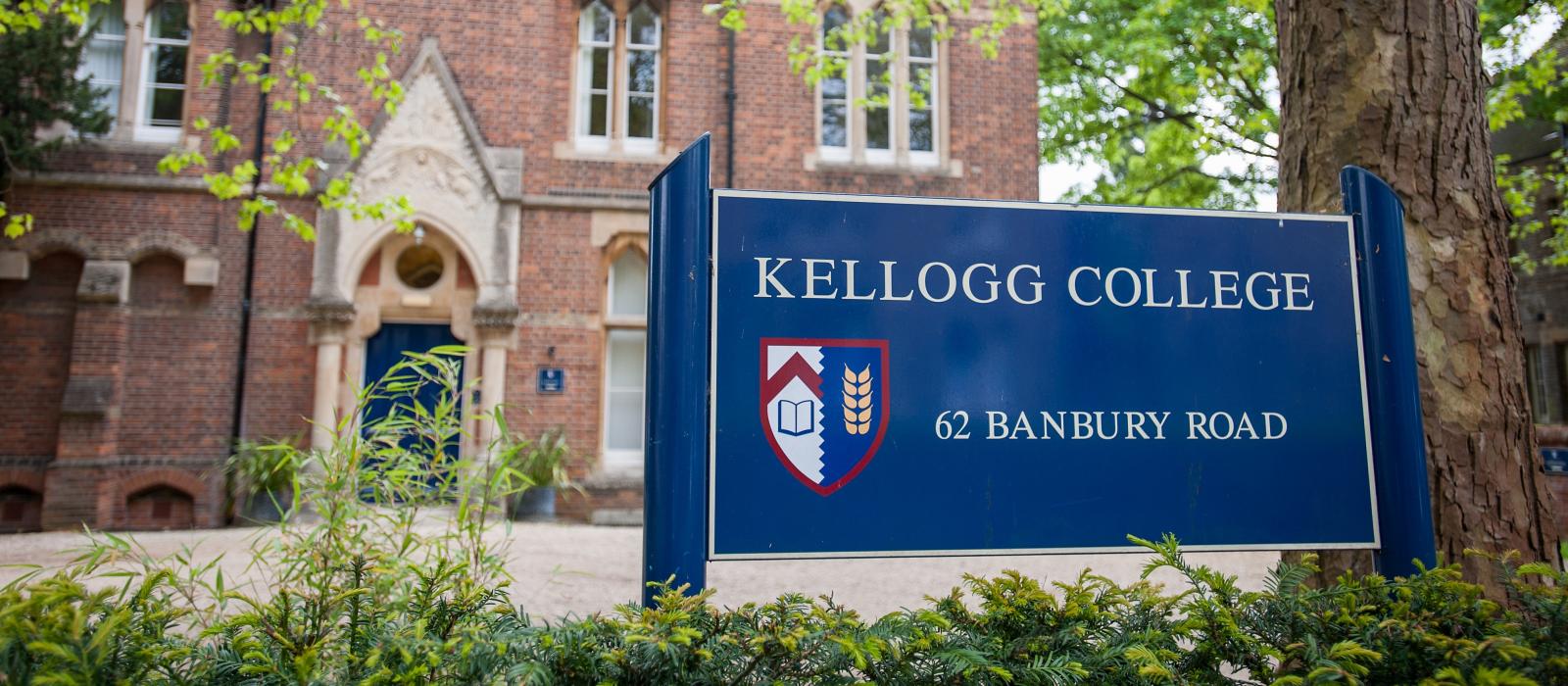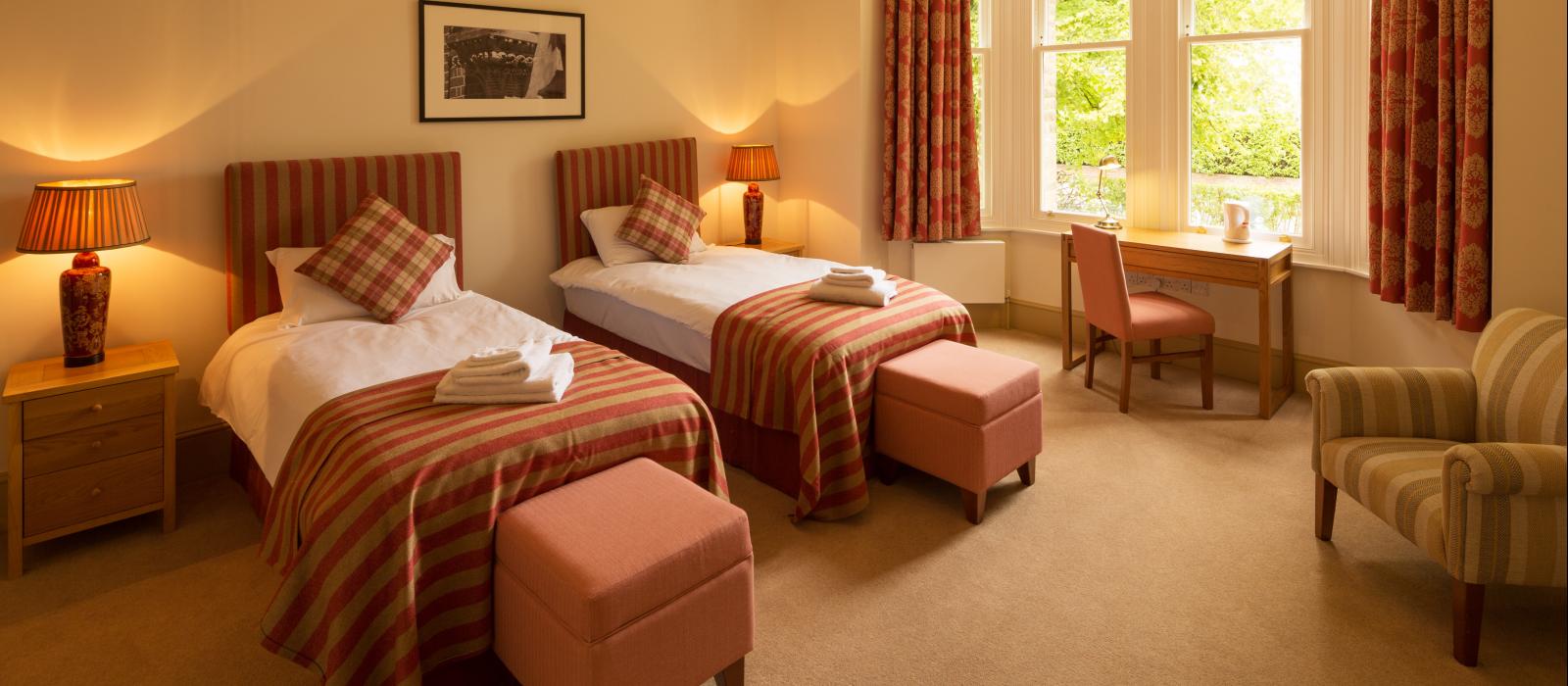 Kellogg College is situated in beautiful grounds in tranquil North Oxford. Our victorian buildings combined with modern facilities provide the perfect location for events ranging from conferences and meetings to receptions and private dinners. We can also offer high quality short-stay accommodation. 
Whether you are planning a residential conference or an intimate dinner, Kellogg College can meet your needs all year round. From the bright atmosphere of our contemporary dining hall to the modern convenience of our meeting rooms, we can provide a range of rooms for your event. Our Chef will prepare menus to suit your occasion and our team of dedicated staff will meet your needs ranging from IT assistance to event management and coordination.
Our traditional yet modern buildings provide flexible spaces for events throughout the year. We can also host outdoor events within our beautiful college gardens. We are able to offer luxury accommodation for your residential conference throughout the year. Our Events Officer will discuss your requirements with you to ensure that your event is tailored to your exact needs. 
The Hub Café is also the perfect place to meet with friends and colleague and it is open to everyone and serves light lunches, sweet treats and snacks, as well as a range of hot drinks througout the year!
Kellogg College
60-62 Banbury Road, Oxford OX2 6PN
7 meeting spaces with capacity for up to 350 guests for Theatre, Classroom, Boardroom, Dining, Buffet, Drinks reception or evening presentation, Breakout space or drinks reception, and Café and social space functions.
Bedrooms 14
Ensuite 14
Standard 0
Breakfast yes
Lunch yes
Dinner yes
"Very impressed with the booking system "
Oxfordshire County Council
Giuliana Forestieri – Events and Conference Manager
events@kellogg.ox.ac.uk
01865 612000
www.kellogg.ox.ac.uk
Mawby Room

Theatre 60

Classroom 20

Boardroom 33

The spacious Mawby is full of natural daylight, making it a multi-functional conference room suitable for lectures and larger conferences and can be set up in the full range of conference and event styles.

Facilities

Equipped with a ceiling-mounted data projector, screen, lectern for laptop and speaker notes, DVD and video player, induction loop and wireless internet access.

Accessibility

The Mawby Room is located on the ground floor and is fully accessible.

Available

Term & Vacation

62 Meeting Room

Theatre 33

Classroom 16

Boardroom 18

Recently refurbished the elegant and modern meeting room is ideal for private meetings or presentations.

Facilities

Equipped with a ceiling-mounted data projector, screen, lectern for laptop and speaker notes, wireless internet access and flipchart/whiteboard.

Accessibility

The 62 Meeting Room is located on the ground floor with full disabled access.

Available

Term & Vacation

Dining Hall

Boasting high ceilings, the light and spacious dining hall can accommodate up to 140 for a sit down formal dinner.

Facilities

Portable audio-visual equipment, microphone and use of Grand Piano is available upon request.

Accessibility

Fully accessible.

Available

Term & Vacation

Dining Hall (pod)

The large dining hall can be divided into three private pods suitable for intimate dining for up to 50 guests or concerts.

Facilities

Portable audio-visual equipment, microphone and use of Grand Piano is available upon request.

Accessibility

Fully accessible.

Available

Term & Vacation

Bar Area

Drinks reception or evening presentation 100

Multi-functional space adjacent to the Dining Hall suitable for intimate drinks receptions or an evening presentation.

Facilities

Portable audio-visual equipment and microphone.

Accessibility

Fully accessible.

Available

Term & Vacation

Circulation Space

Breakout space or drinks reception 60

Located directly outside the Mawby Room, with views of the Kellogg Gardens, the circulation space can be used as a breakout area lunch or evening drinks reception.

Facilities

Accessibility

Fully accessible.

Available

Term

The Hub

Kellogg College's Common Room and café, is Oxford University's first Passivhaus certified building. The Passivhaus 'green' standard is supported by the Hub Café's eco-friendly philosophy.

Facilities

Accessibility

Fully accessible.

Available

Term & Vacation