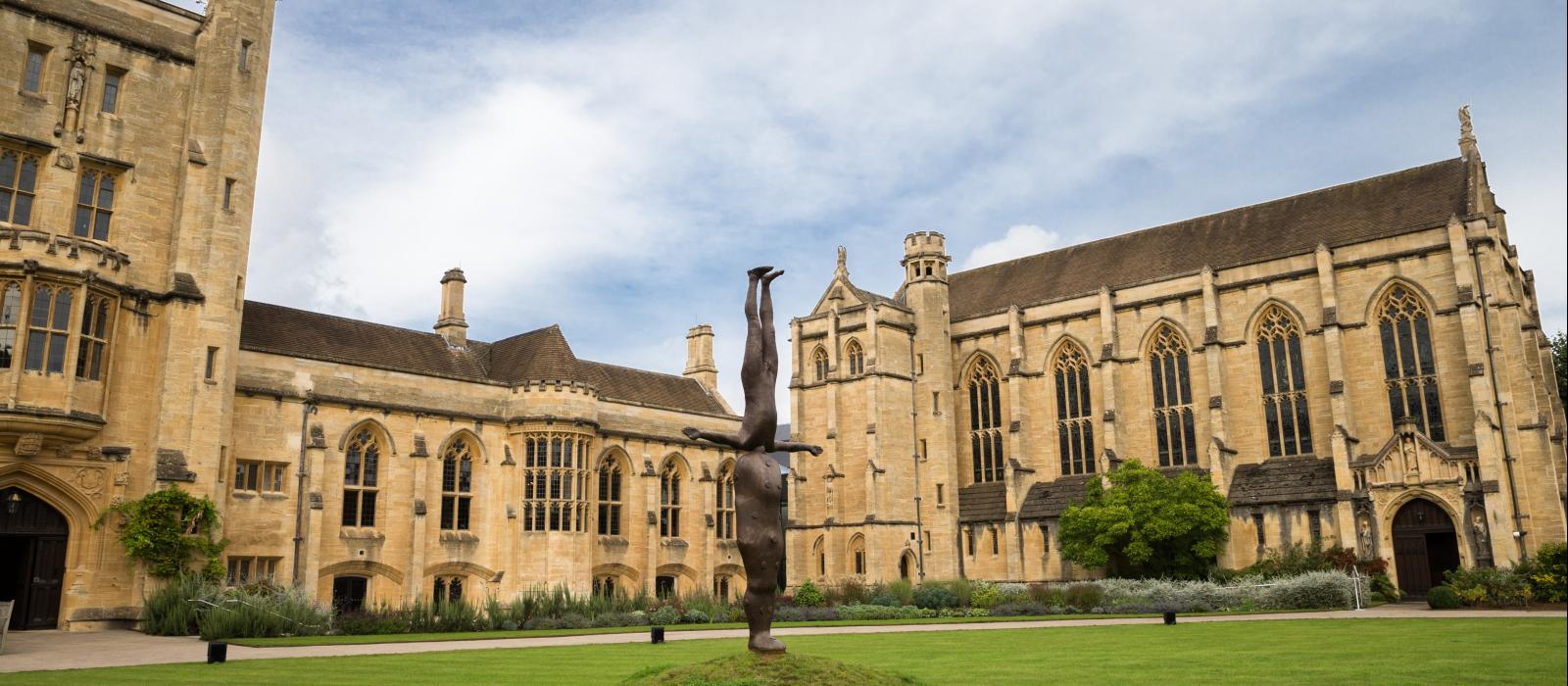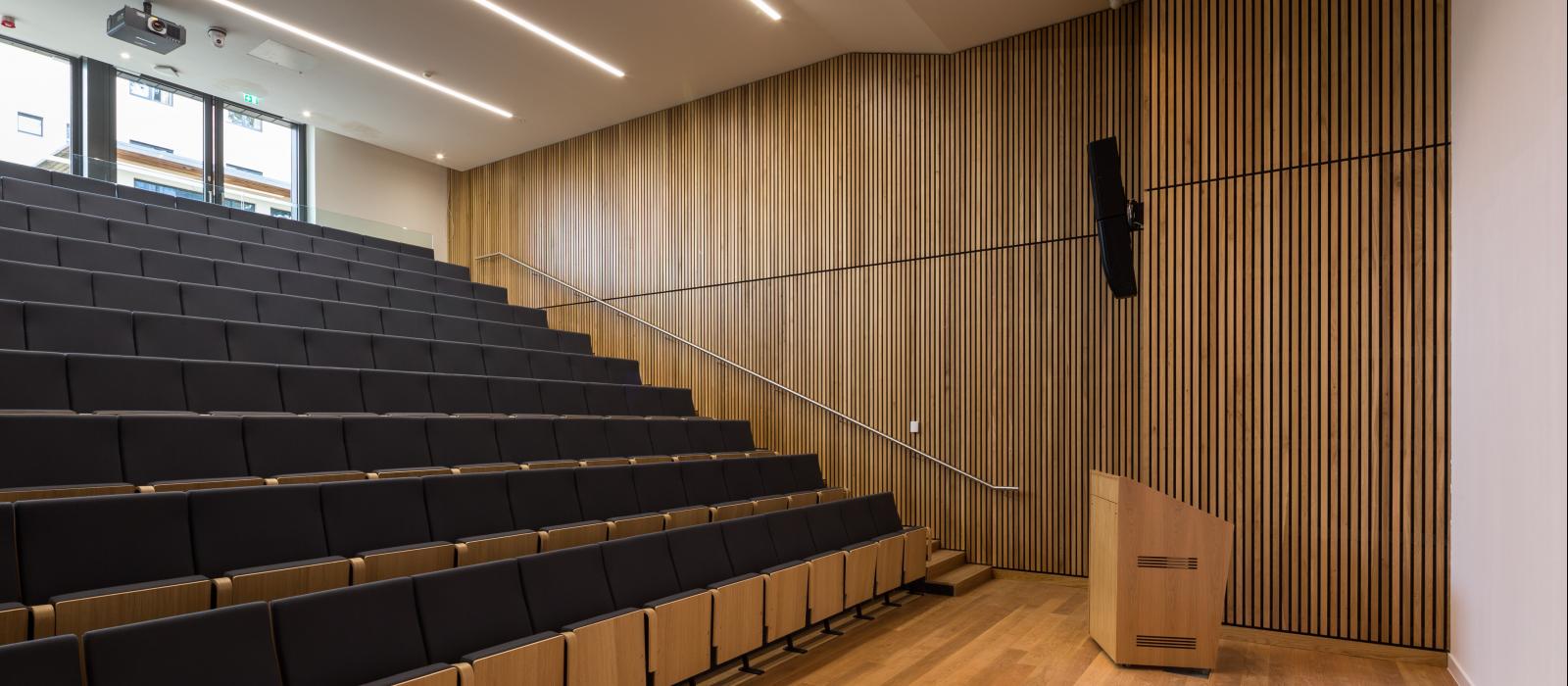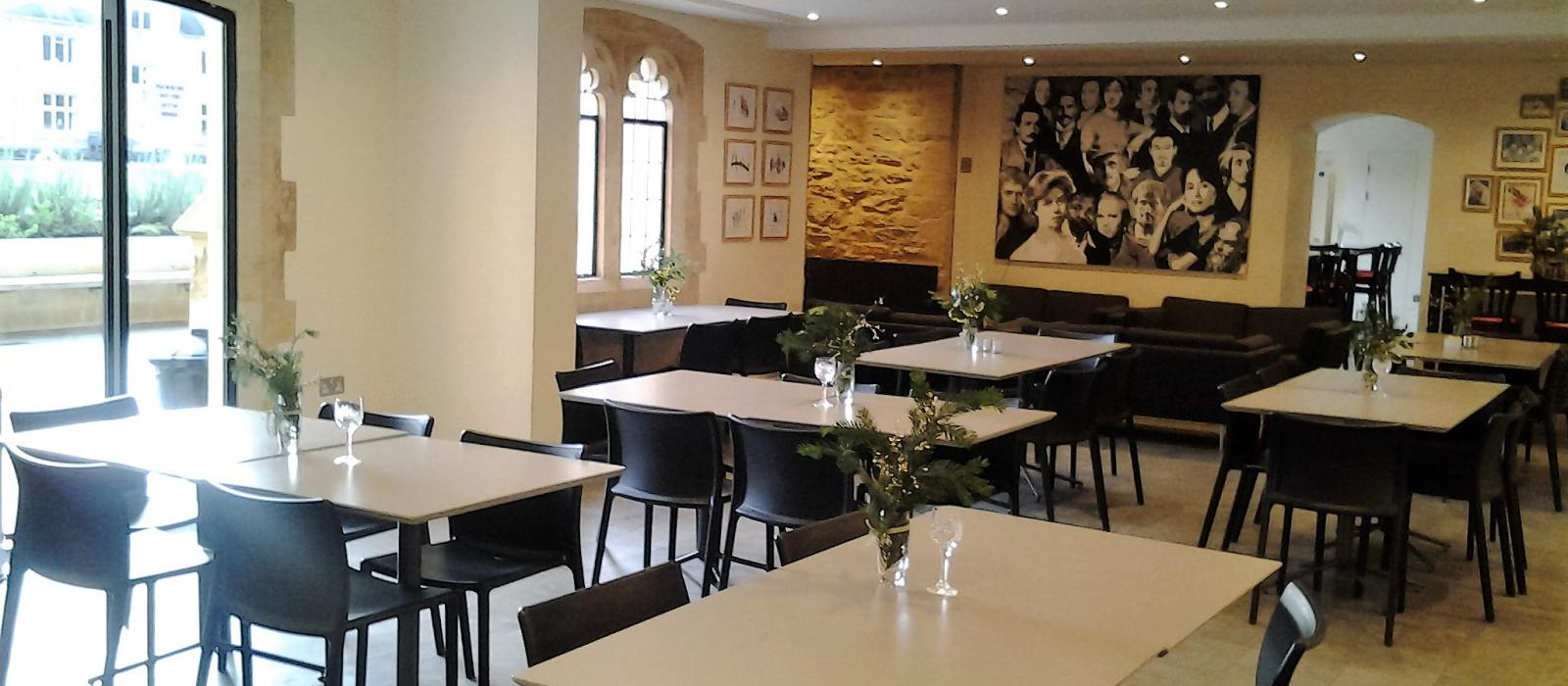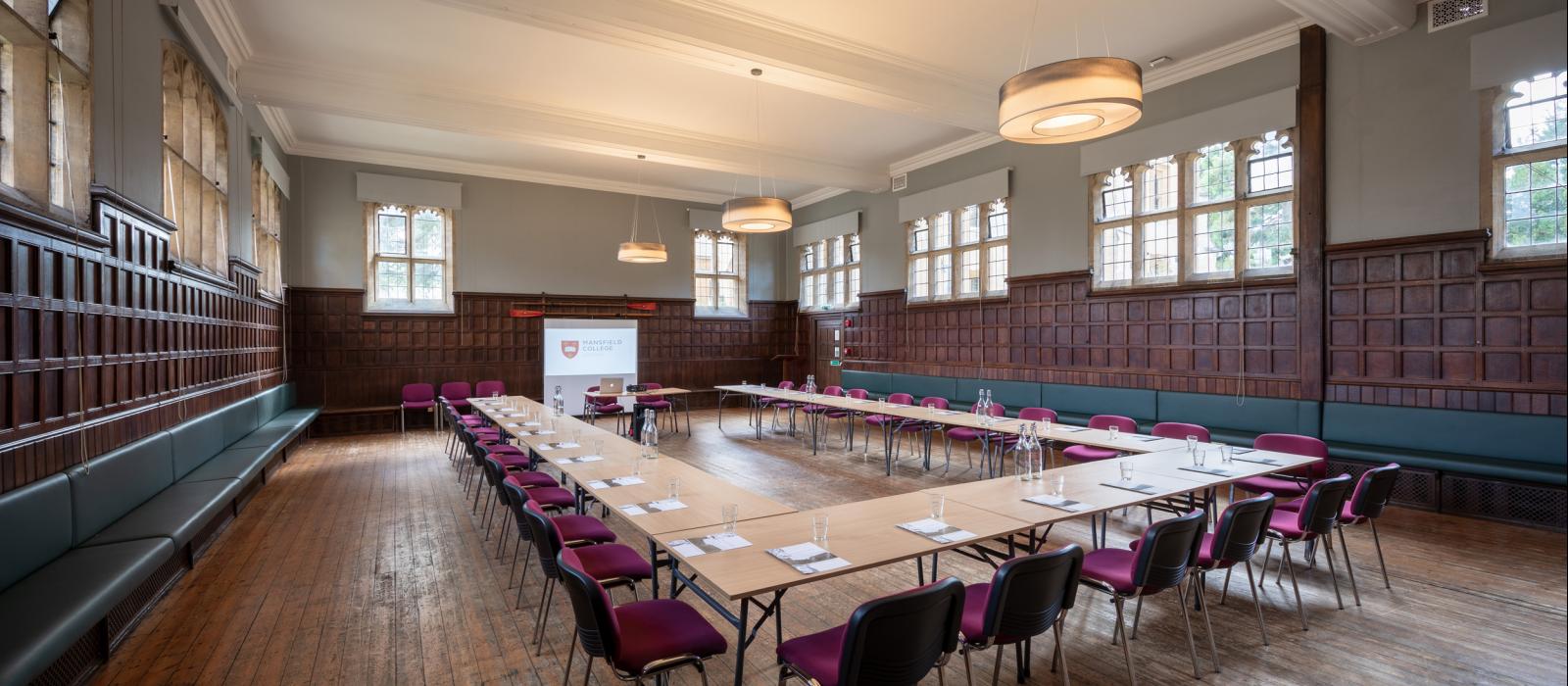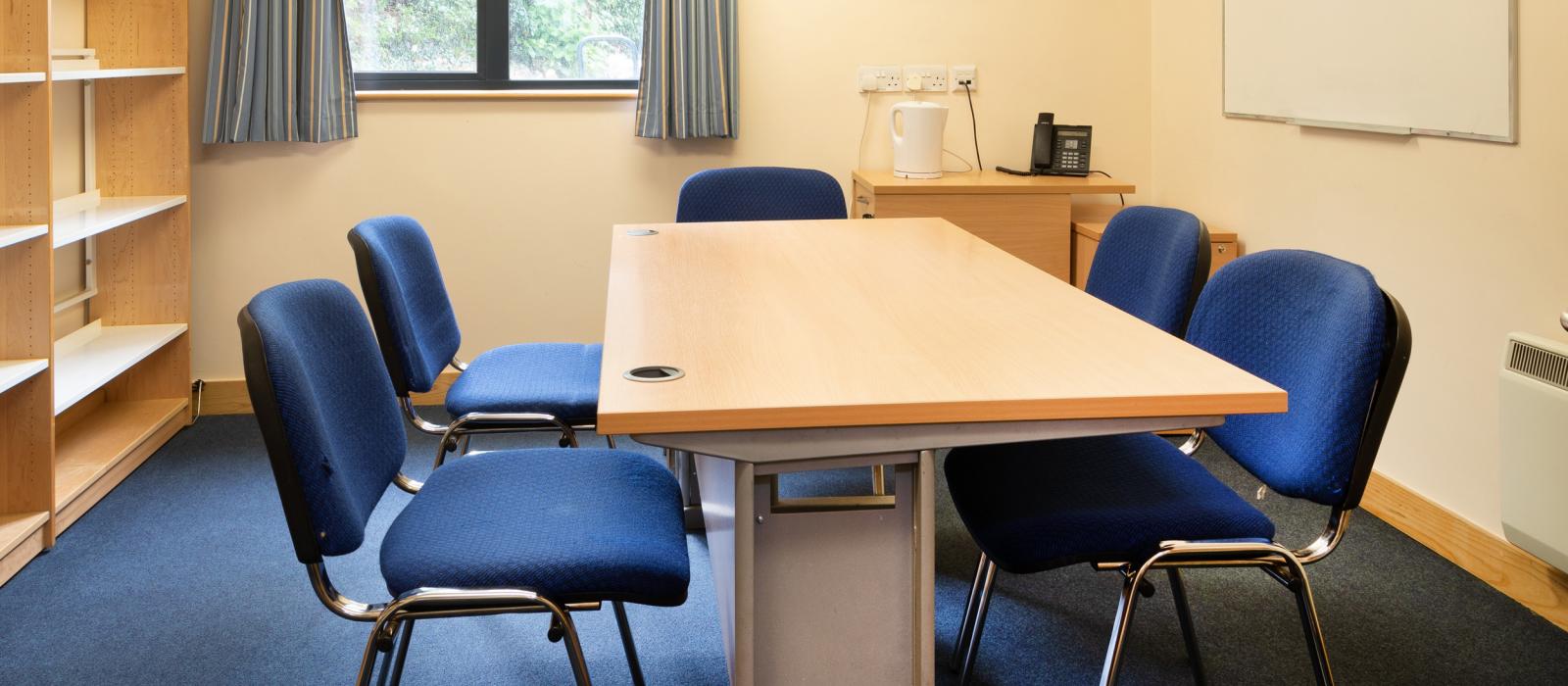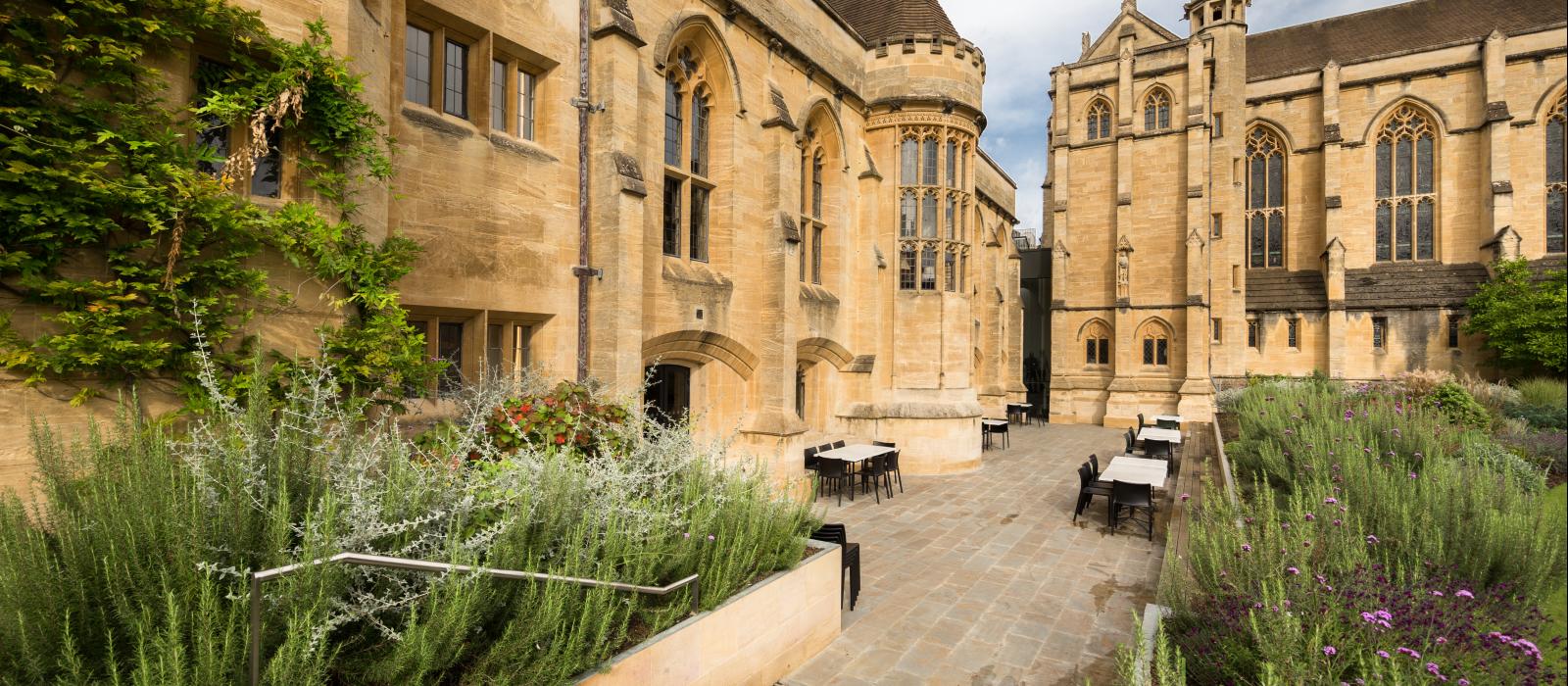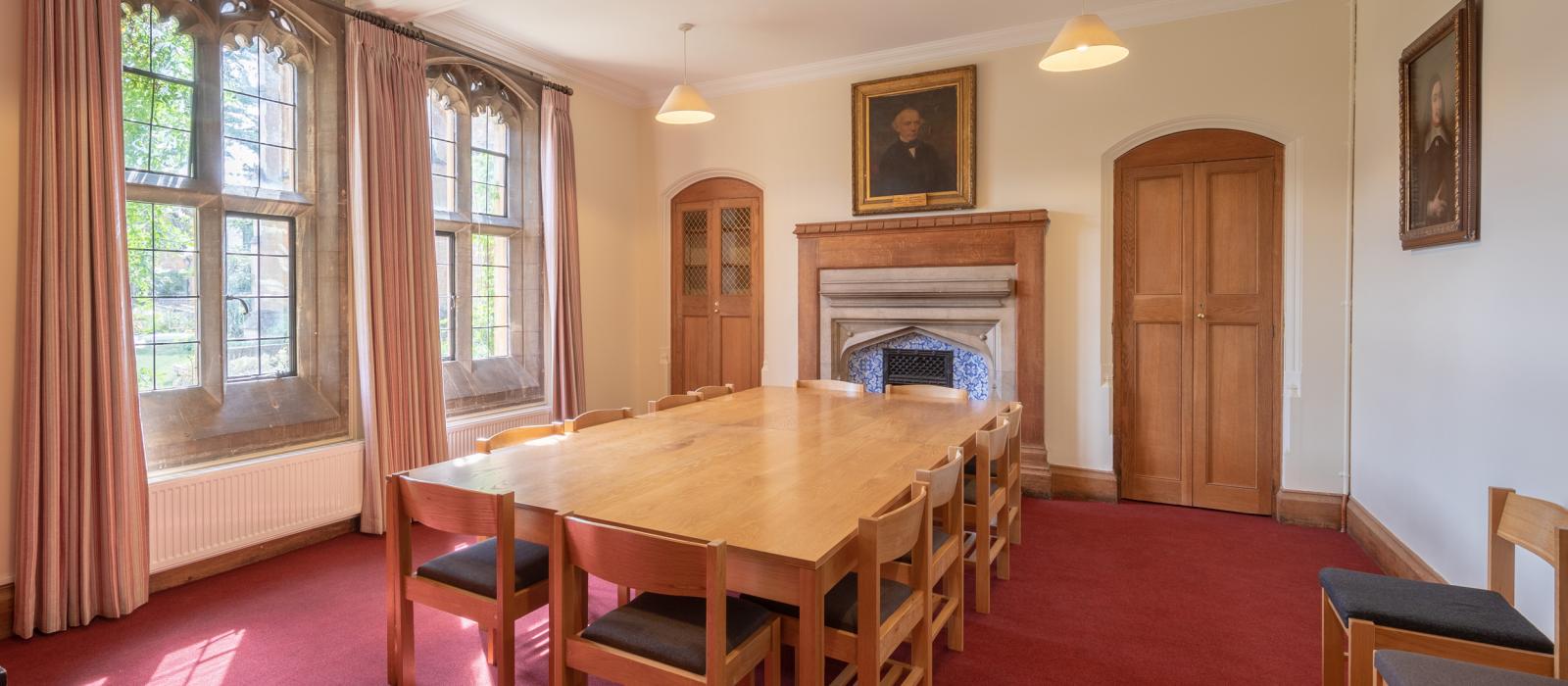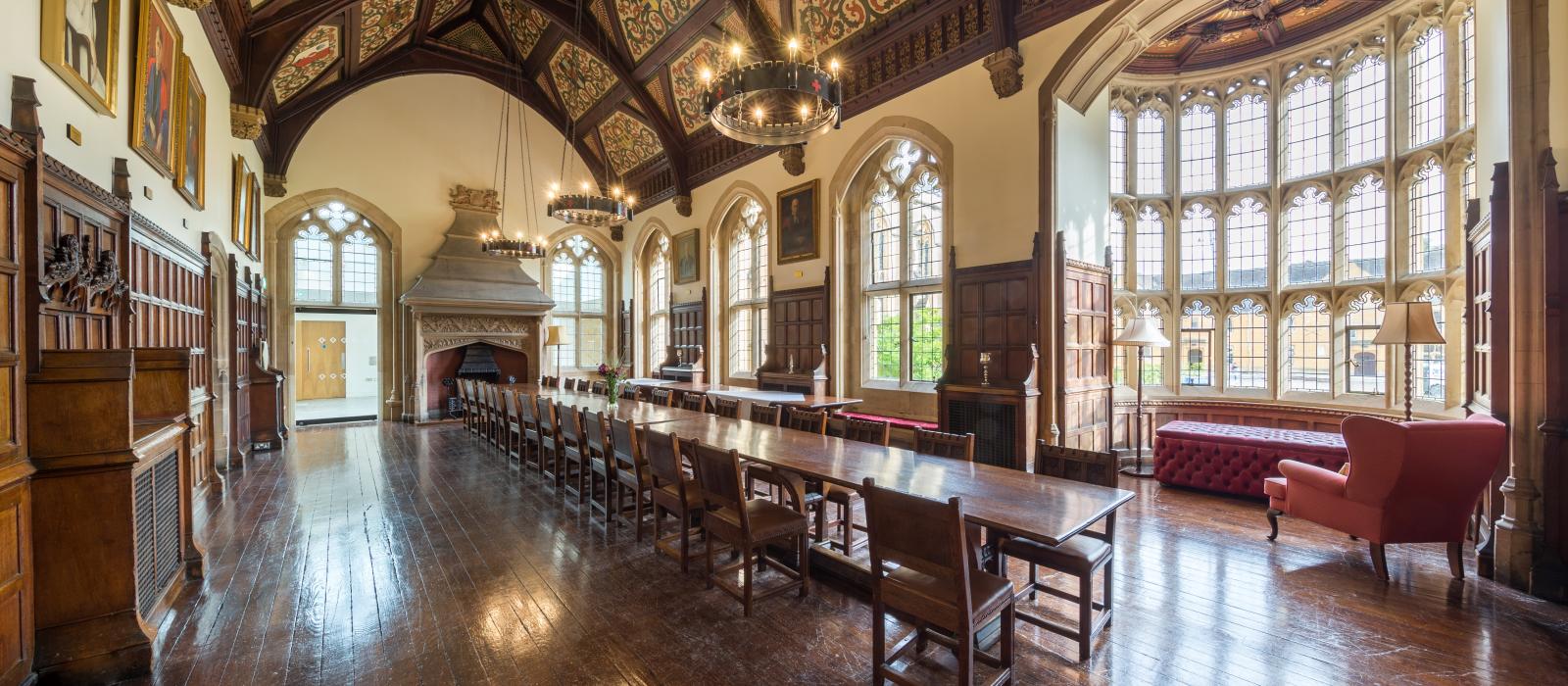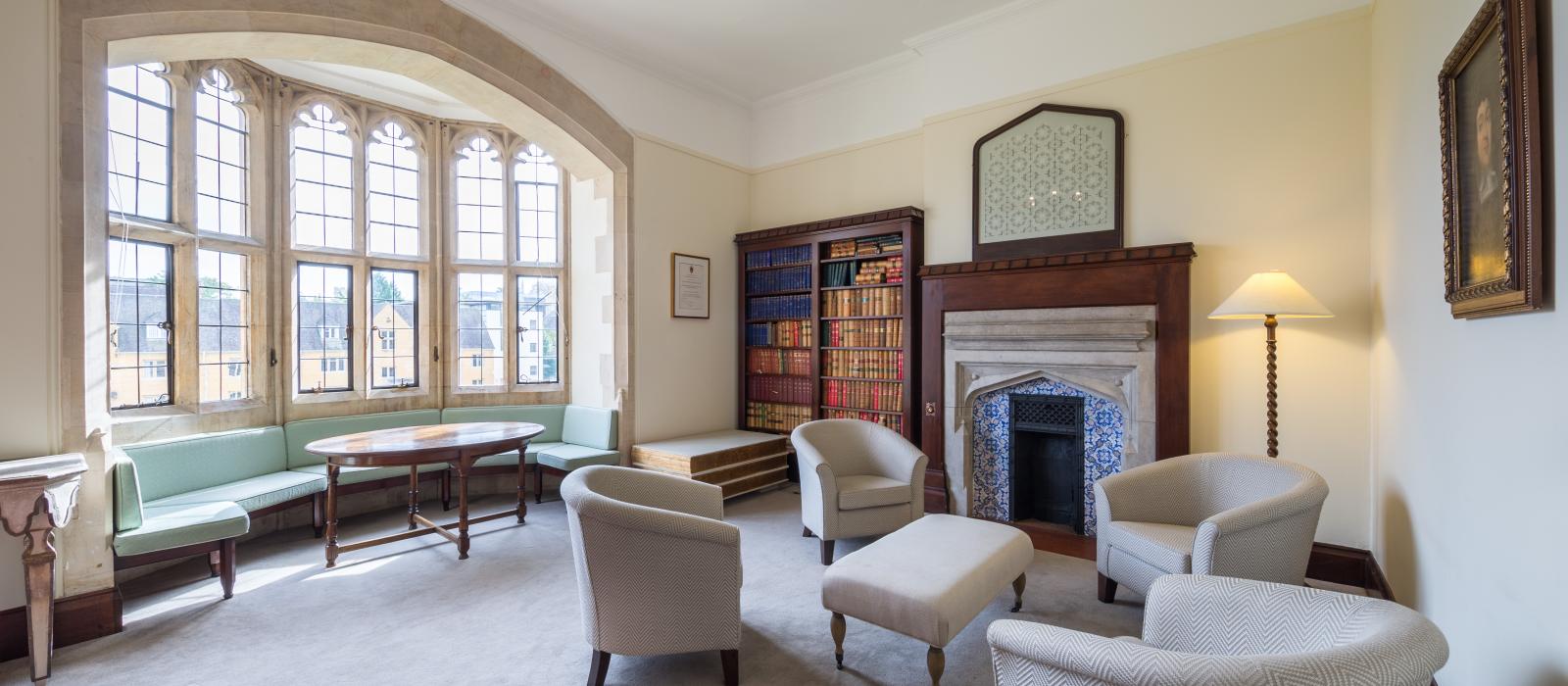 Mansfield College occupies one of the most attractive sites in Oxford in a quiet position near to the University Parks and close to the many historical and architectural highlights of the city.
Mansfield combines inspiring Victorian, Gothic architecture overlooking one of the largest quadrangles in Oxford, with modern conference facilities.  The College is an ideal venue for residential and non-residential conferences; presentations; board meetings; seminars; corporate events and fine dining.
Bed and breakfast accommodation is also available for individual and group bookings, suitable for long and short-term stays, and with a variety of en-suite, standard singles and standard twin rooms.  All rooms are fully equipped with Wi Fi, linen, tea and coffee-making facilities and a full English breakfast is included.
Mansfield's selection of rooms for private hire includes; the Sir Joseph Hotung Auditorium in the newly opened Hands Building; the Junior Common Room (JCR), MB1, Old Bar and the Tower in the Victorian main building and two medium-sized, seminar rooms in the modern Garden Building. All public meeting rooms have Wi-Fi and audio-visual equipment available on request.
The college in-house catering team carefully prepare high-quality, fresh and seasonal foods for fine dining; formal and informal occasions.  A wide range of menus are available for individual selection tailored to suit all tastes. The College Crypt Cafeteria and Bar is open 7 days a week. Guests can purchase coffees, pastries, sandwiches, paninis, cakes and snacks at any time between 09.00 and 22.00 daily.  On warm evenings guests can also enjoy a relaxing drink on the sunken Terrace.
The conference team are dedicated to providing a friendly and professional service and welcome all conference and event enquiries.
Mansfield College
Mansfield Road, Oxford OX1 3TF
10 meeting spaces with capacity for up to 160 guests for Theatre, Buffet, Classroom, Boardroom, Other, 'E', Dining, Lounge, Drinks Reception, and Office functions.
Bedrooms 176
Ensuite 134
Standard 42
Breakfast yes
Lunch yes
Dinner yes
"I highly appreciated the Conference Oxford service. I had not used the website before, and was surprised by how easy it was to get in contact with a range of venues through the simple enquiry process."
Wellcome Centre for Integrative Neuroimaging
Lynne Quiggin
lynne.quiggin@mansfield.ox.ac.uk
01865 282888
www.mansfield.ox.ac.uk
Sir Joseph Hotung Auditorium

The newly opened auditorium is a tiered theatre seated lecture auditorium with 140 fixed seats, 10 additional seats and bench seating in the upper floor for a further 10-12 guests. The auditorium is available for a range of activities such as lectures, presentations, seminars, as a cinema, moot court and performing arts space.

Facilities

Fixed projector, lectern, tie & roving mics, dimmable lights, replay capture service (filming and editing of talks with potential live streaming capacity).

Accessibility

The auditorium is located between two floors and has full disabled access.

Available

Term & Vacation

The JCR

Buffet 120

Theatre 120

Classroom 80

Boardroom 50

Other 120

Available: Vacation The spacious Junior Common Room (JCR) is a wood-panelled, multi-functional conference room which is suitable for larger conferences and events and can be set up in the full range of styles. The JCR is also available for evening receptions, entertainment, dancing; ceilidhs and discos.

Facilities

Wifi; TV; DVD and AV equipment are all available on request.

Accessibility

The JCR is on the ground floor with full disabled access.

Available

Vacation

Seminar Rooms East and West

Buffet 40

Theatre 40

Classroom 18

Boardroom 20

'E' 44

Two light, modern seminar rooms both suitable for multi-functional and medium-sized events. Flexible furniture can be set up in boardroom, lecture or classroom style.

Facilities

Wifi; Internet access; ceiling-mounted data projector; rotating white board and data projector screen; TV and DVD all available on request.

Accessibility

Both seminar rooms are on the ground floor with full disabled access. Both have patio doors opening out onto a paved, outdoor area.

Available

Term & Vacation

Old Bar and MB1

Dining 12

Buffet 20

Boardroom 12

MB1 and the Old Bar are smaller meeting rooms suitable for boardroom meetings, as syndicate rooms and for occasional private dining.

Facilities

Wifi internet access; TV; DVD and AV equipment are all available on request.

Accessibility

Ground floor room with full disabled access.

Available

Term & Vacation

Tower Room

The Tower Room is a light, informal break-out room of lounge-style appearance, making it ideal for comfortable and relaxed meetings of up to 12. The Oriel window provides a sunny aspect and fabulous view of the College quadrangle.

Facilities

Wifi internet access.

Accessibility

First floor room, accessible by lift only.

Available

Term & Vacation

Chapel

Dining 140

Buffet 140

Theatre 140

The impressive college chapel can host a range of events and is available throughout the year for formal dining.

Facilities

WiFi internet access and a PA system. Use of grand piano sometimes permitted, following prior agreement with college bursar.

Accessibility

Ground floor with full disabled access.

Available

Term & Vacation

Old Hall

Dining 50

Buffet 90

Boardroom 50

Drinks Reception 90

Beautiful, Victorian Hall is available for boardroom style meetings, fine dining and drinks.

Facilities

WiFi internet access, boardroom/horseshoe style layout.

Accessibility

Located on first floor; access via steps. Disabled access via lift.

Available

Term & Vacation

Kanto Gakuin East and West

Theatre 8

Classroom 4

Boardroom 6

Office 4

Small meeting rooms suitable for four to six people.

Facilities

WiFi internet access.

Accessibility

Ground floor with full disabled access.

Available

Vacation

The Crypt Cafeteria and Bar

Dining 90

Buffet 90

Drinks Reception 90

Informal, cafeteria style dining offering a full range of snacks, sandwiches, paninis, cakes and hot drinks and also the College Bar.

Facilities

WiFi internet access, ceiling-mounted TV and AV equipment.

Accessibility

Full disabled access through main college entrance.

Available

Term & Vacation

The Terrace

Dining 90

Buffet 90

Drinks Reception 90

Outdoor terrace with patio furniture suitable for relaxing and al fresco drinks.

Facilities

Flexible furniture arrangements.

Accessibility

Full disabled access from college quadrangle. Disabled access between the Terrace and The Crypt.

Available

Term & Vacation