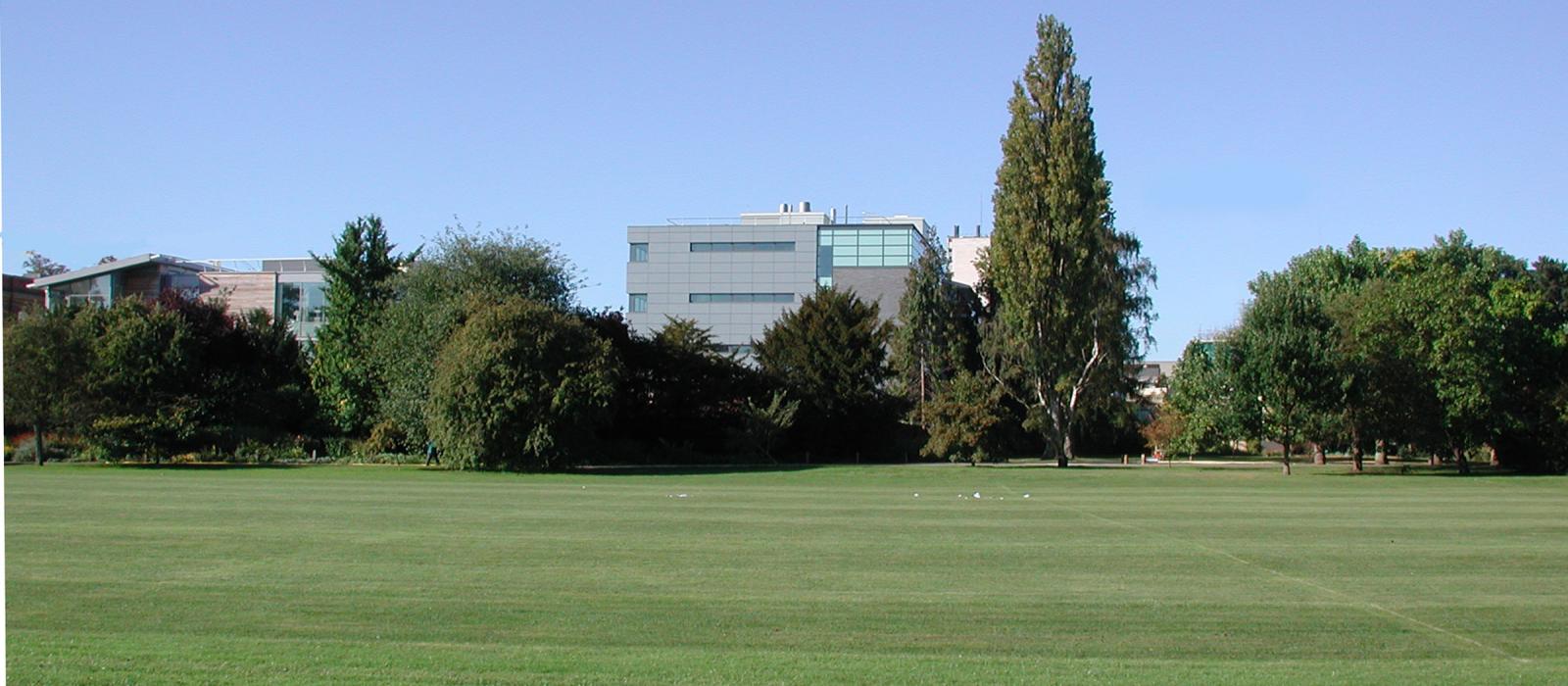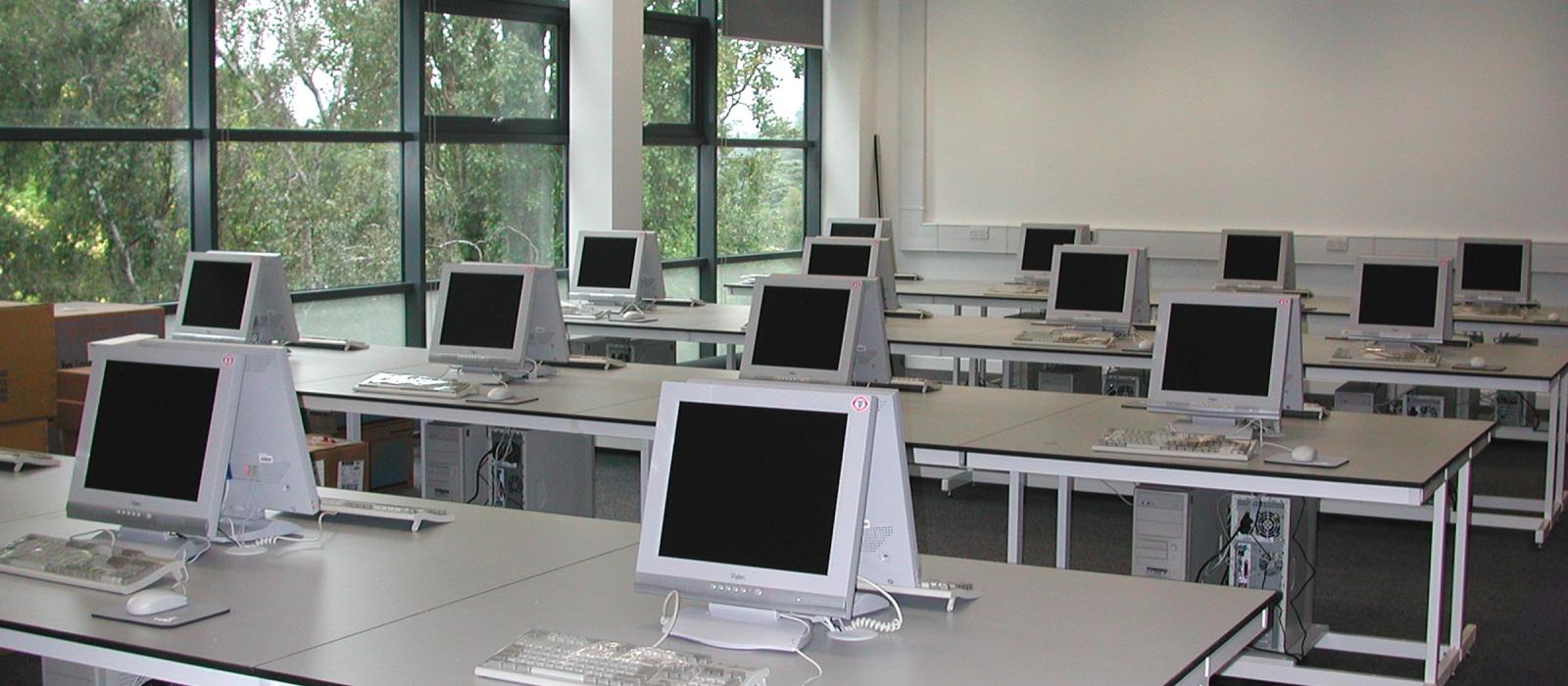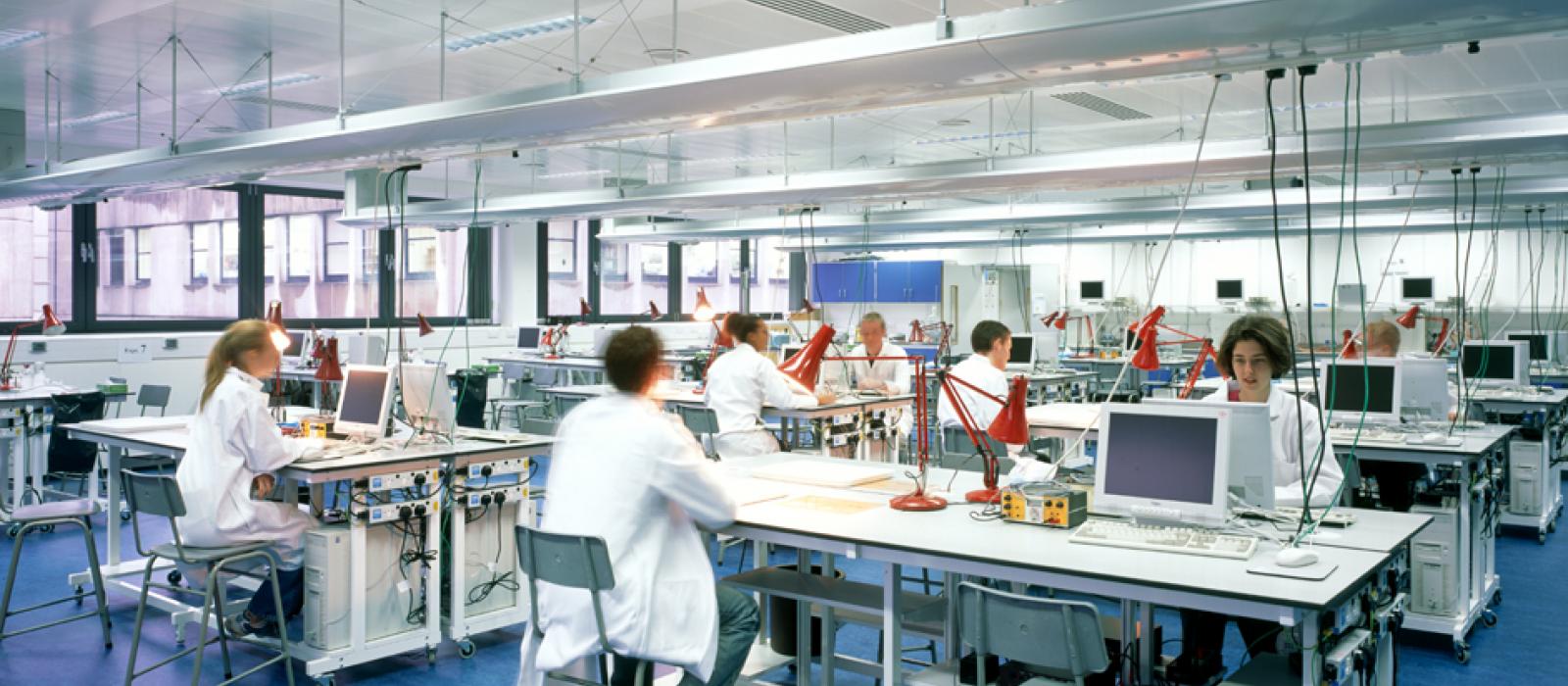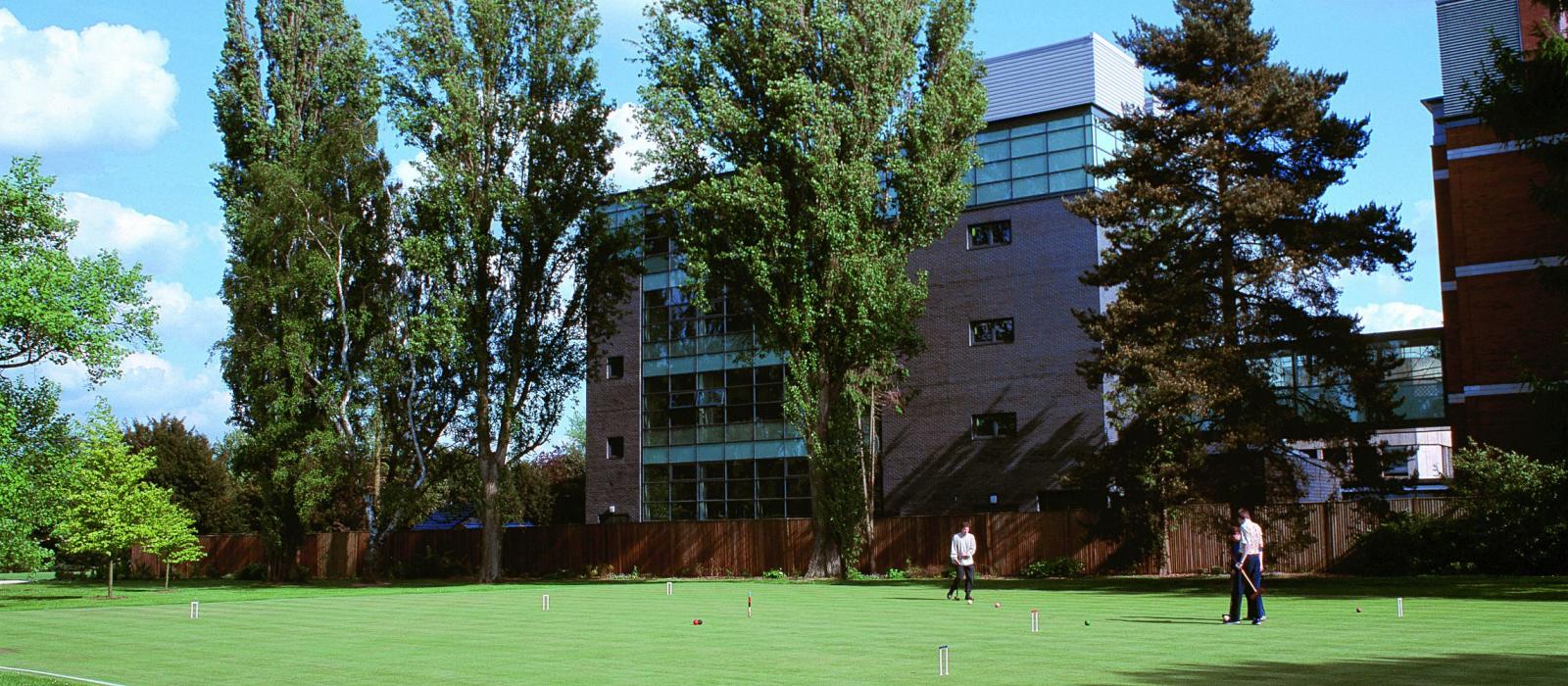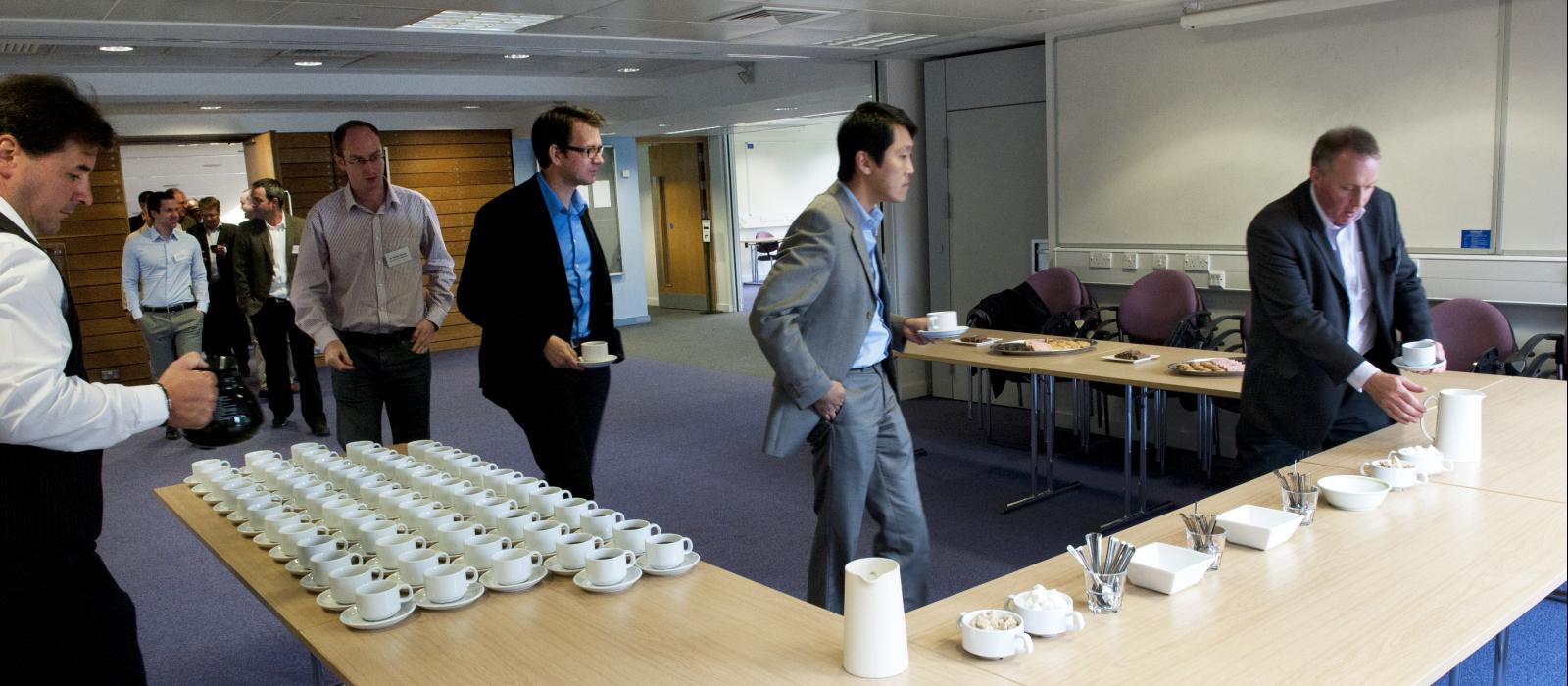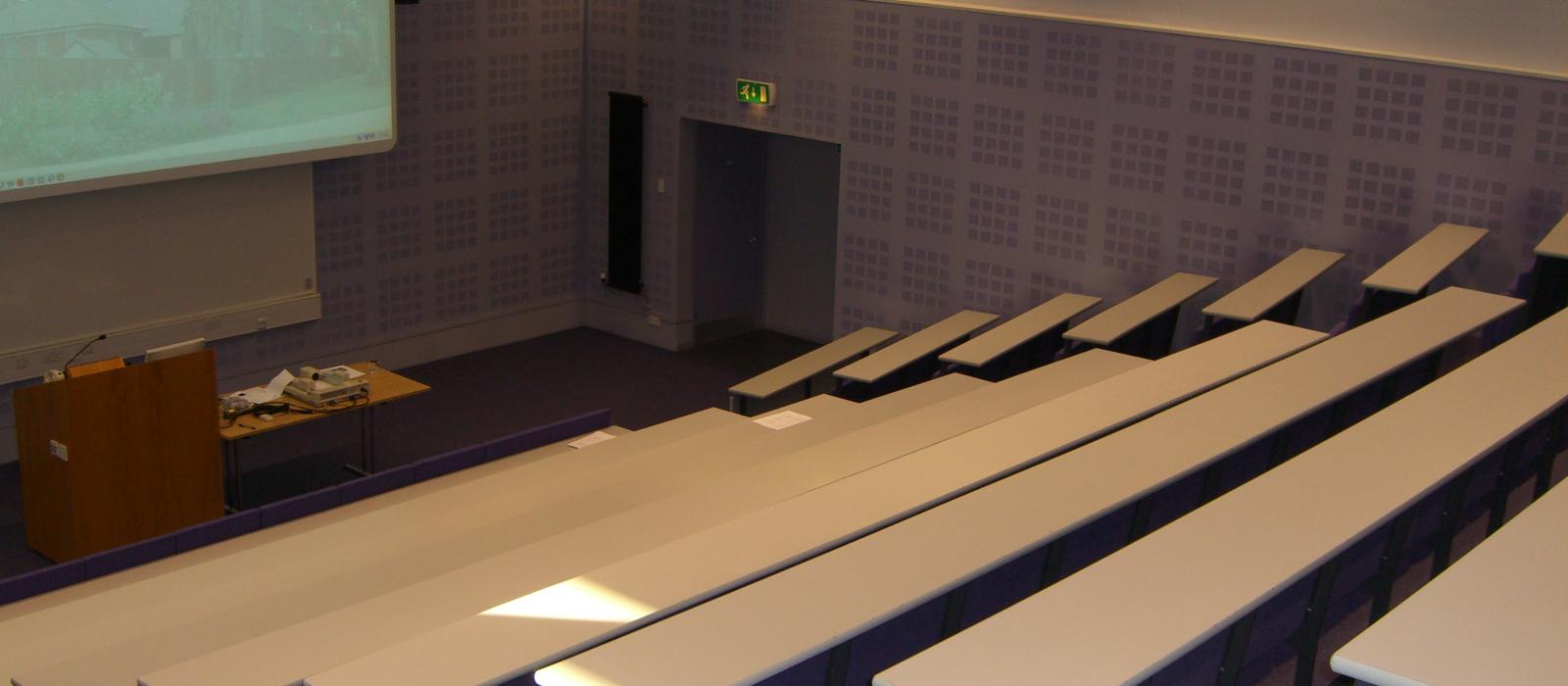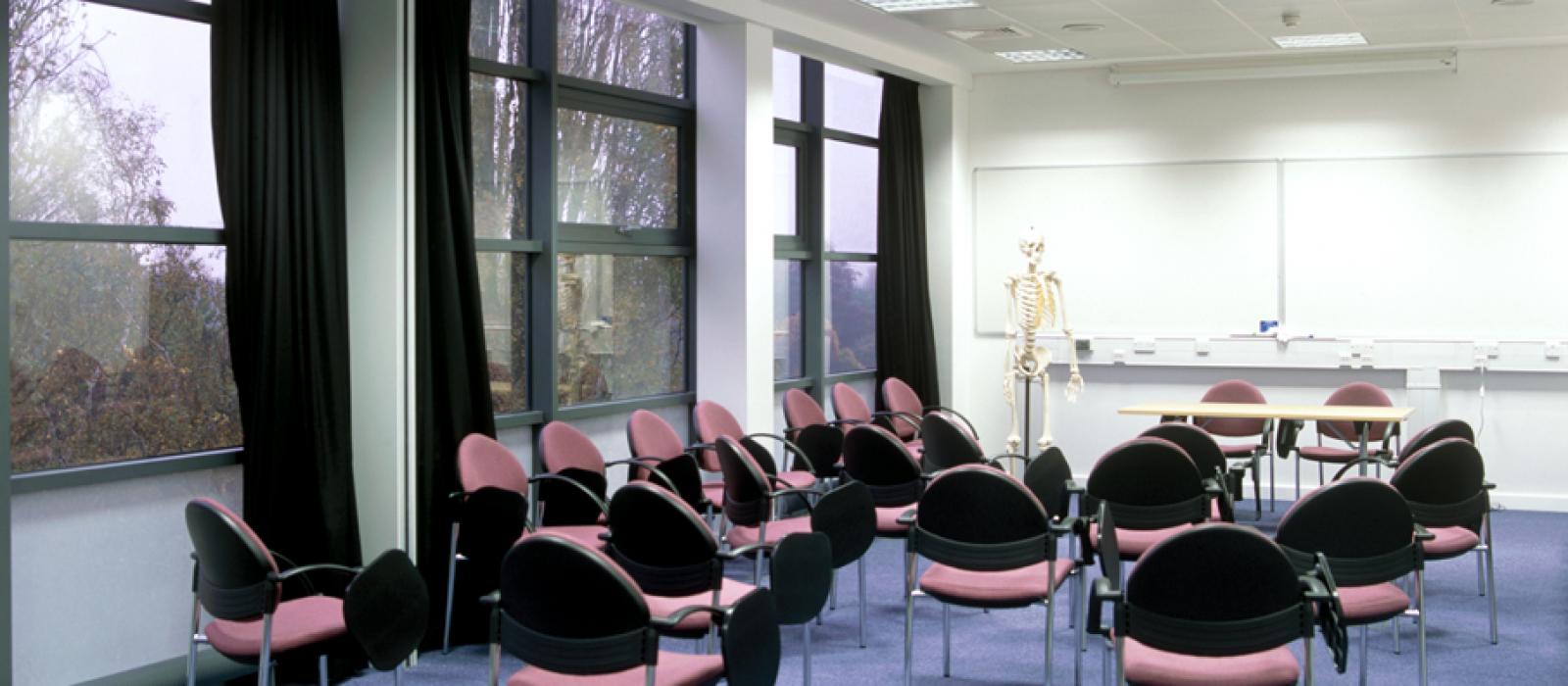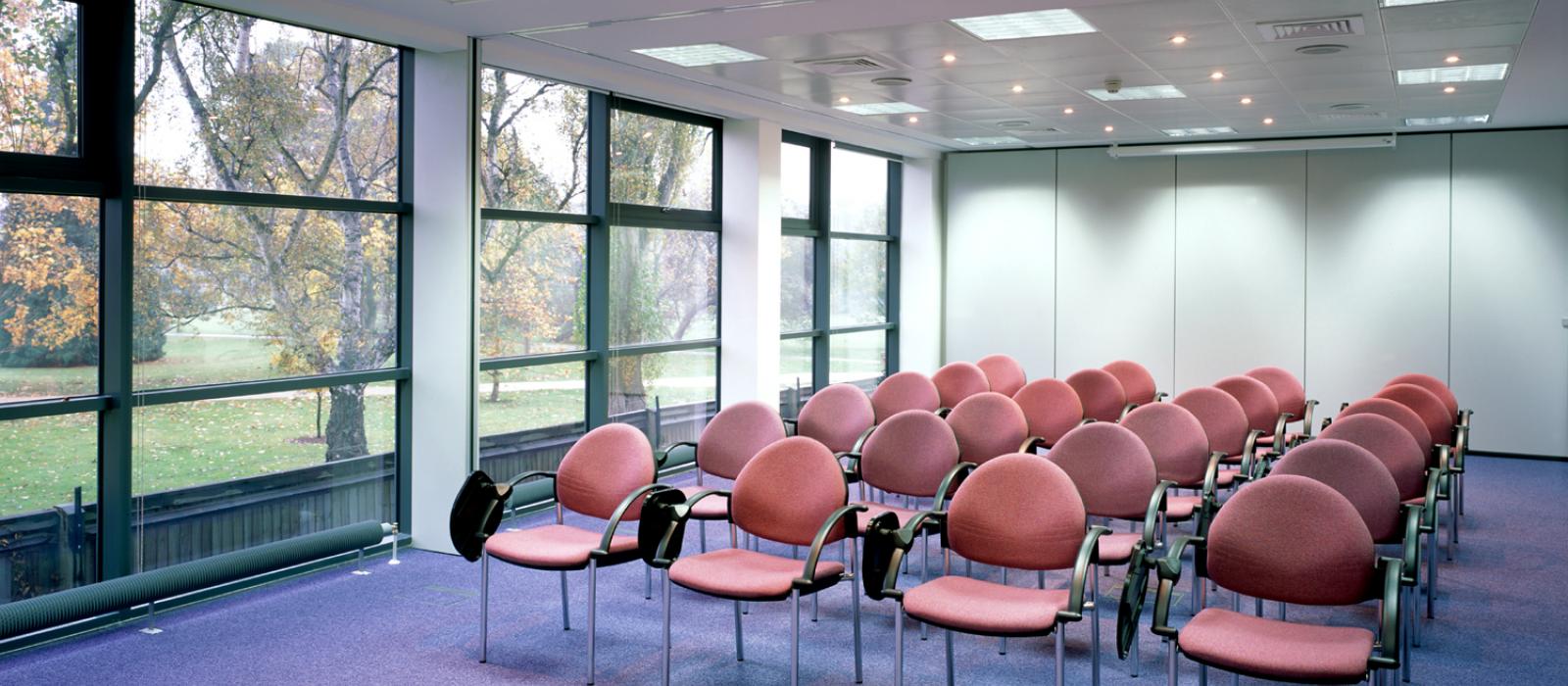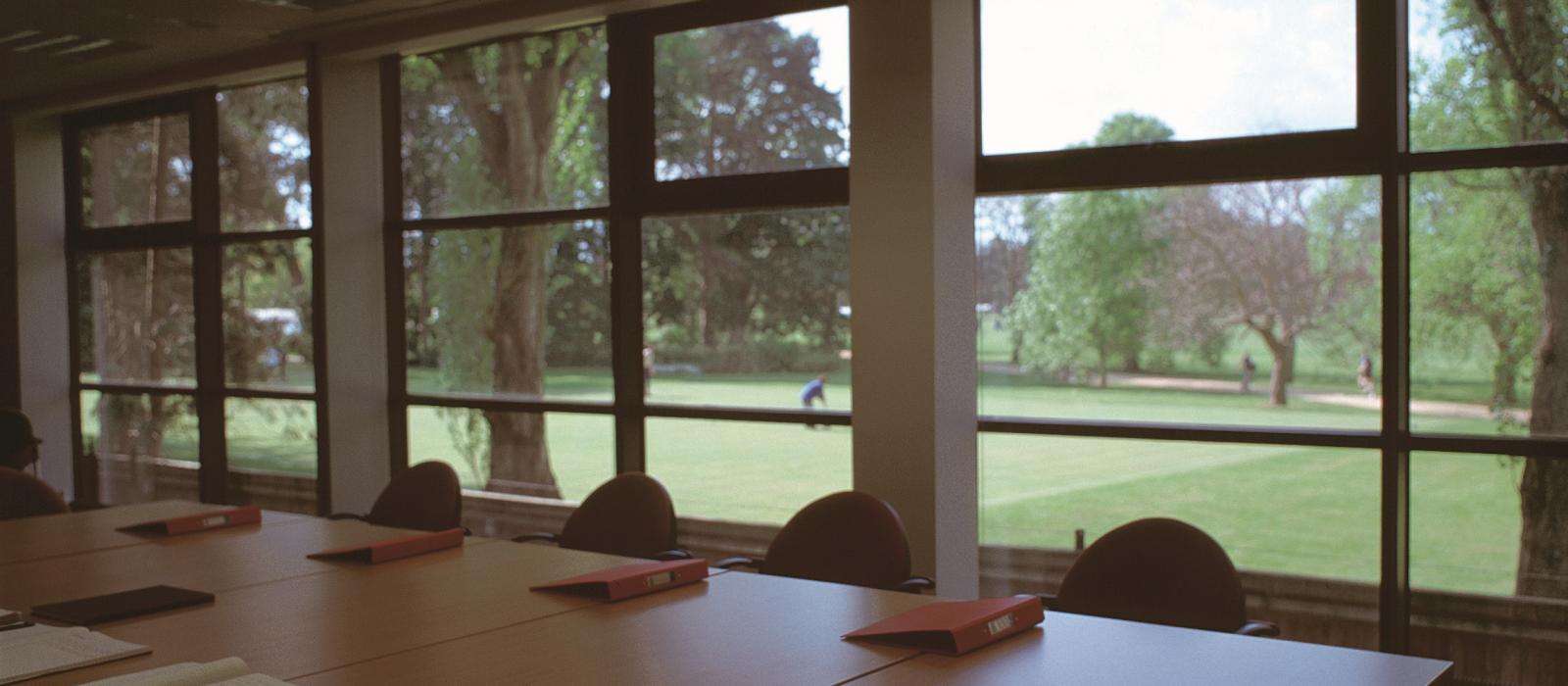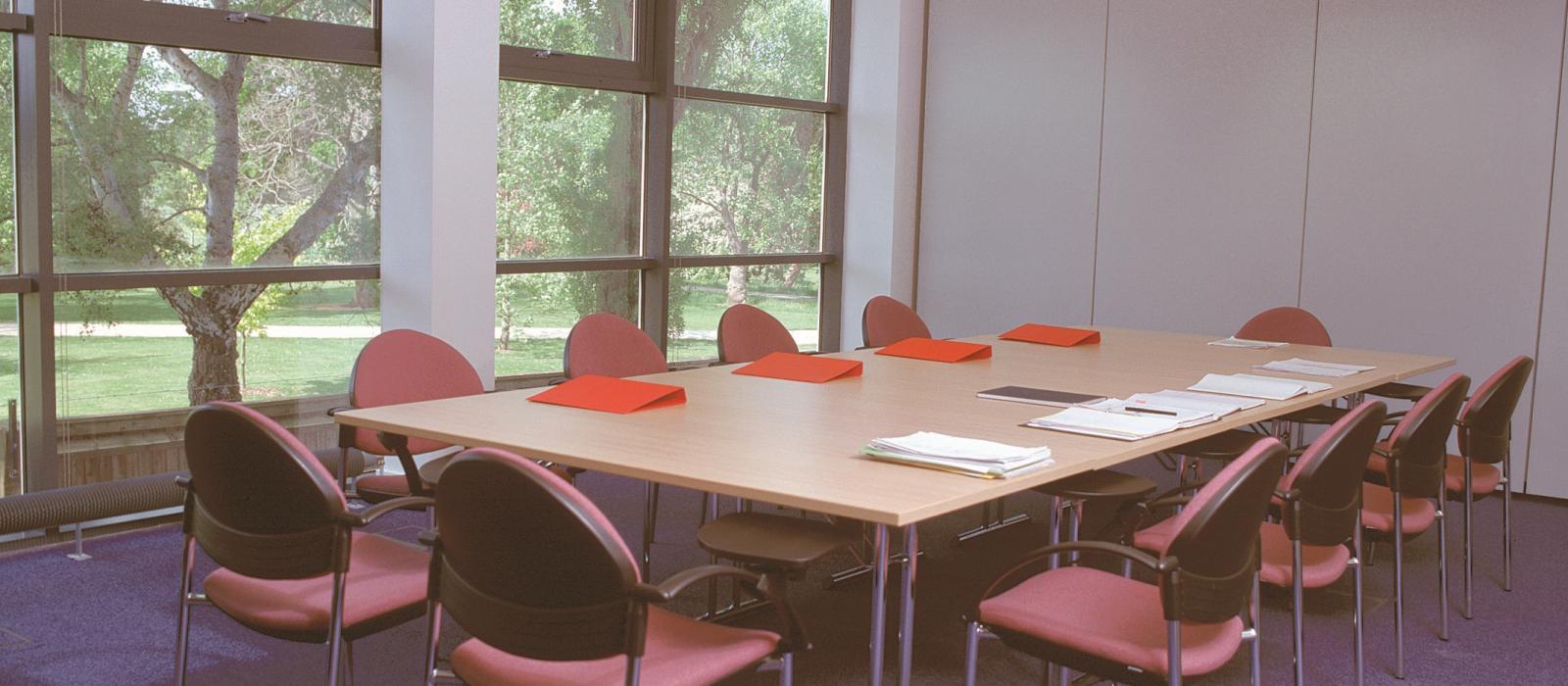 Medical Sciences Teaching Centre
The Medical Sciences Teaching Centre opened in 2002 and is one of the most sought-after conference venues in Oxford. It is sited at the rear of the Sir William Dunn School of Pathology, close to the city centre.

The teaching centre houses a 216-seat lecture theatre, which is fully equipped with state-of-the-art audio-visual equipment and technical facilities, as well as a seven-metre wide screen for dual projection. An overflow facility to a seminar room (accommodating an additional 60 people) has two-way sound to the lecture theatre and allows the audience to view both the speaker and the presentation simultaneously.

The ground floor of the building has a large, open circulation area with magnificent views over the University Parks. This provides an excellent venue for posters, sponsor exhibitions and refreshments during the conference.

For seminars or smaller meetings, there are seven individual seminar rooms, each with projection facilities, which can be arranged to suit your specific requirements. A large computer suite and three multi-purpose teaching laboratories make up the remainder of this impressive five-storey building and are also available for hire during the vacation periods. The MSTC now has wifi throughout the building.
Medical Sciences Teaching Centre
South Parks Rd, Oxford OX1 3PL
10 meeting spaces with capacity for up to 216 guests for Theatre, Classroom, Boardroom, Buffet, and Standing functions.
Bedrooms 0
Ensuite 0
Standard 0
Breakfast
Lunch yes
Dinner
"Conference Oxford have been of great help to us - much appreciated."
Society for the History of Astronomy
Debbie Chambers
debbie.chambers@medsci.ox.ac.uk
01865 285779
www.mstc.ox.ac.uk/building
Goss Lecture Theatre

A modern lecture hall with fixed tiered seating.

Facilities

A 216-seat lecture theatre fully equipped with state-of-the-art audio-visual equipment and technical facilities. Audio-visual support is included in room hire costs during normal hours.

Accessibility

Disabled access is available at the back and front (via a lift) of the theatre.

Available

Vacation

Rooms UGa/b

Classroom 50

Boardroom 32

A double room overlooking the University Parks with full height windows.

Facilities

Fixed overhead projection, white board, flipchart, laptop available to hire included in room hire costs. This room can be used as an overflow from the Goss Lecture theatre, giving a view on screen of the presentation and sound of the lecturer's talk.

Accessibility

Full disabled access, disabled toilet on this floor.

Available

Vacation

Rooms 3a/b

Classroom 50

Boardroom 30

A double room overlooking the University Parks on our third floor with full height windows.

Facilities

Fixed overhead projection, white board, flipchart, laptop available to hire included in room hire costs.

Accessibility

Full disabled access via a lift, disabled toilet on this floor.

Available

Vacation

Rooms LGa and LGb

Lower ground floor rooms with limited natural light.

Facilities

Fixed overhead projectors, white boards, flipchart. Laptop available to hire included in room.

Accessibility

Full disabled access via a lift, disabled toilet on floor above.

Available

Vacation

Foyer plus UGc

Foyer is located outside the Goss lecture theatre plus UGc is a small seminar room located off the foyer (can be closed or open from foyer), usually used for catering area.

Facilities

In UGc: portable projector available; white board, flipchart

Accessibility

Full disabled access, disabled toilet on this floor.

Available

Vacation

Room UGc

Theatre 25

Classroom 25

Boardroom 16

Small seminar room just off foyer.

Facilities

Portable projector available; white board, flipchart.

Accessibility

Full disabled access, disabled toilet on this floor.

Available

Vacation

CAL (computer assisted learning) Lab

A large dedicated computer suite on the building's second floor, the CAL laboratory overlooks the University Parks with full height windows.

Facilities

A computer learning laboratory with 90 computer chairs and 45 networked PCs

Accessibility

Full disabled access, via a lift. Disabled toilets on the floors above and below.

Available

Vacation

Classroom 1

An experiment laboratory on the building's' first floor with mobile laboratory benches that can be cleared away giving a flexible space to hold large poster sessions.

Facilities

42 Networked PCs; one radio microphone; sound reinforcement. Ceiling-mounted data projector with computer, VCR and DVD

Accessibility

Full disabled access (via lift), there is a disabled toilet on this floor.

Available

Vacation

Classroom 2

A second floor experiment laboratory with fixed benches and stools.

Facilities

90 places with microscopes, sinks, cold water, natural gas and one flat screen monitor per three places. There is CCTV from the microscopes and range of macrocameras, a radio microphone and a fixed microphone.

Accessibility

Full disabled access (via lift), disabled toilet is on the floor below and above.

Available

Vacation

Dissecting Room

This is a specialist anatomical facility which is licensed by The Human Tissues Authority.

Facilities

One radio microphone, sound reinforcement, ceiling-mounted data projector with computer, VCR, DVD input.

Accessibility

Full disabled access (via lift), there is a disabled toilet on this floor.

Available

Vacation