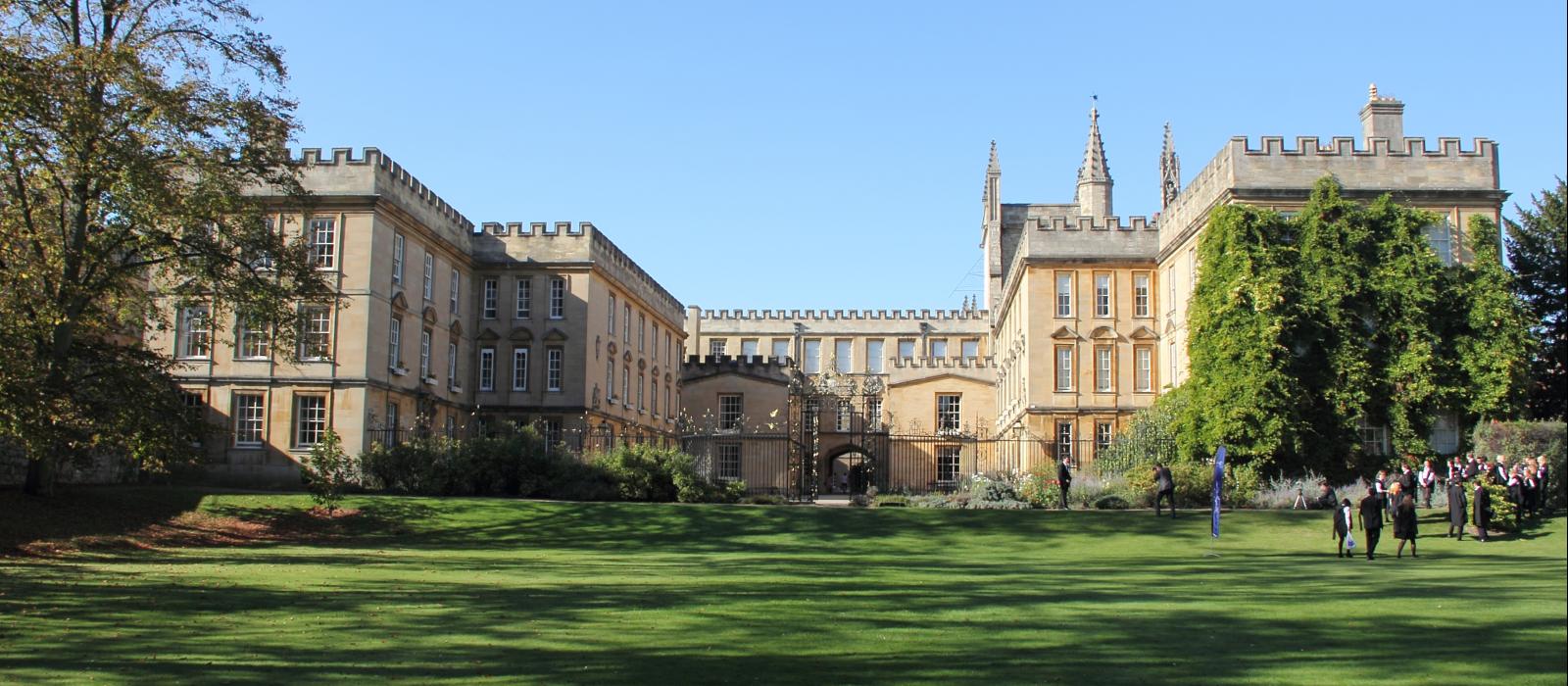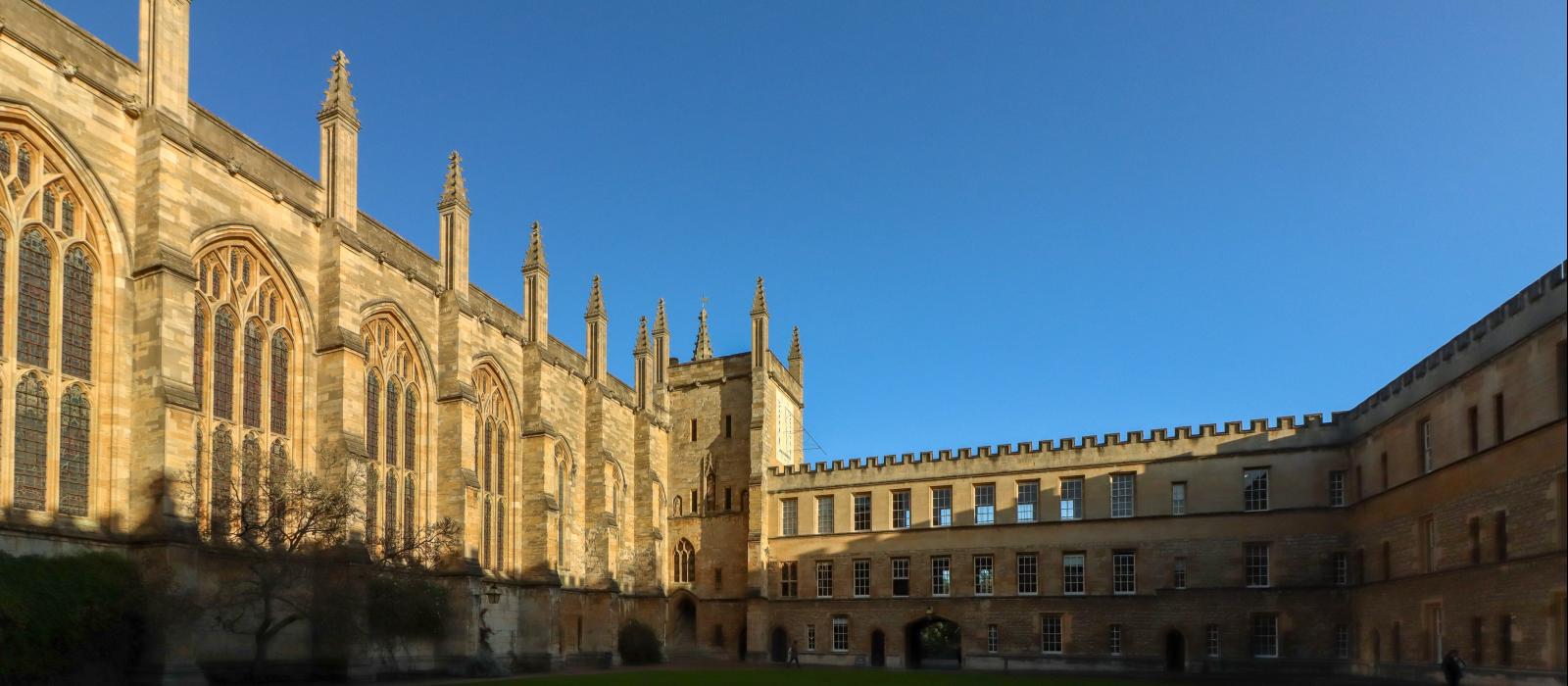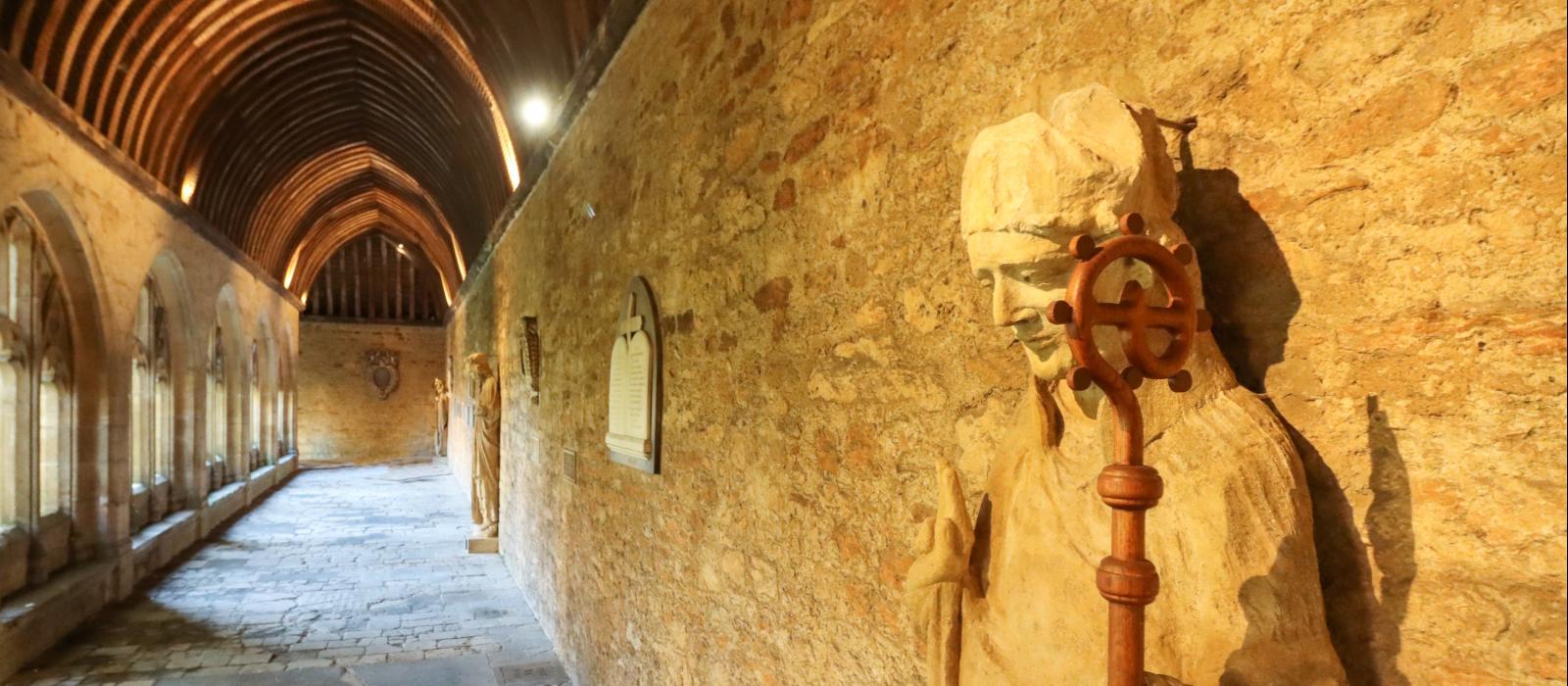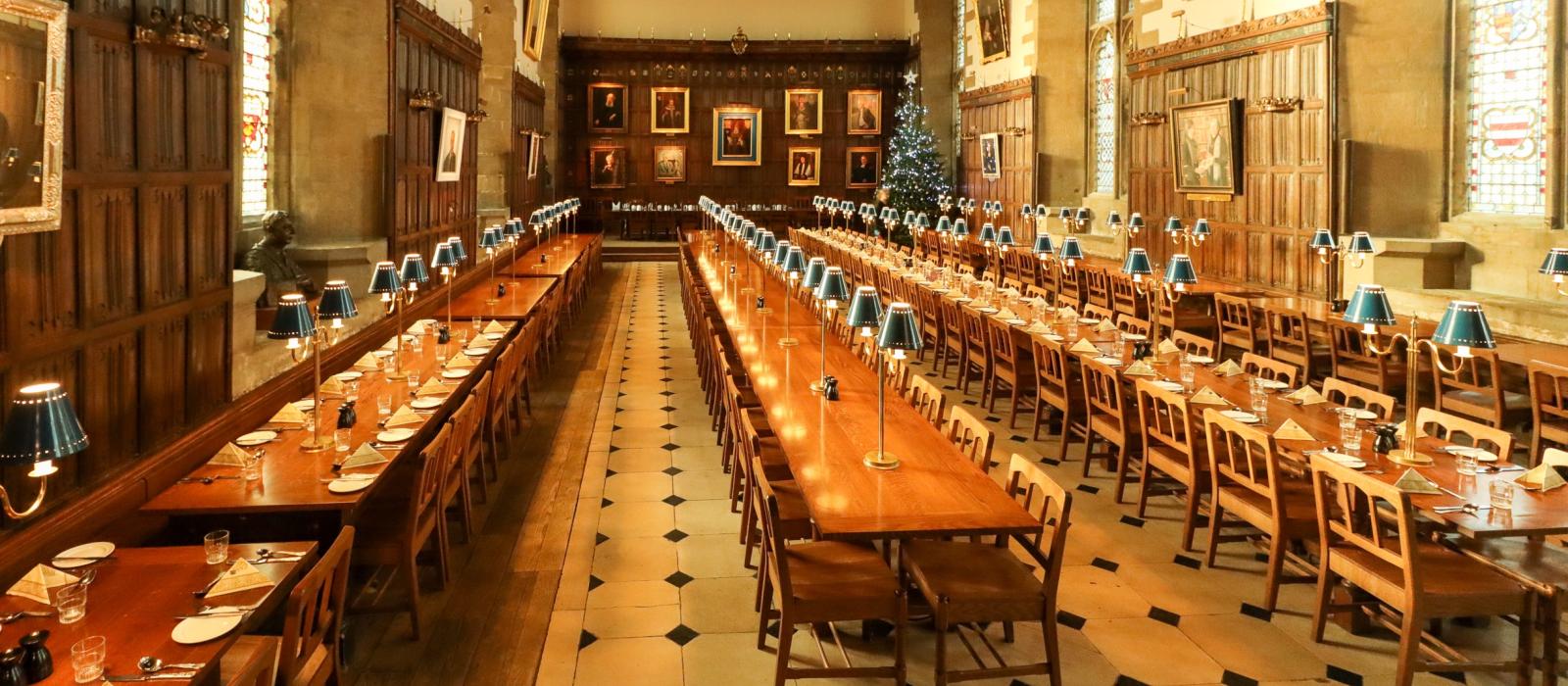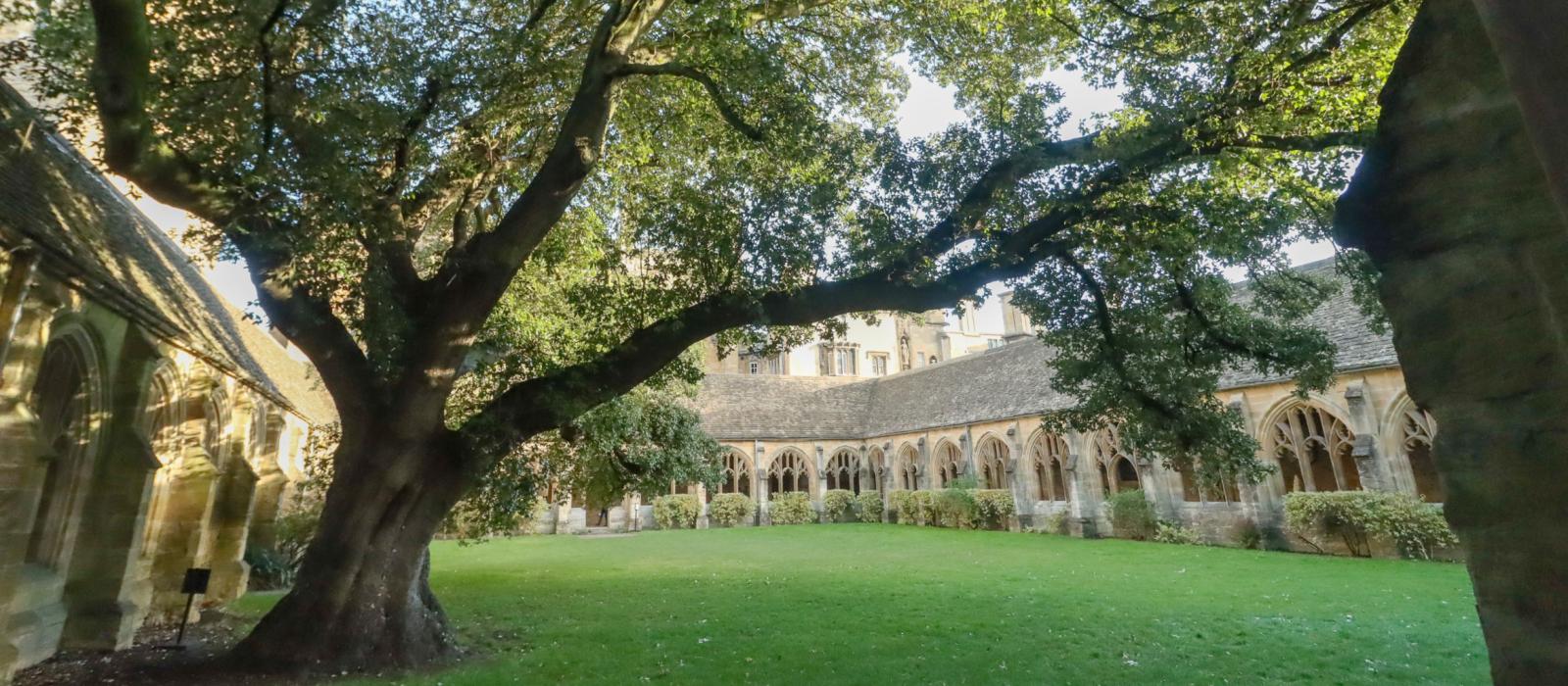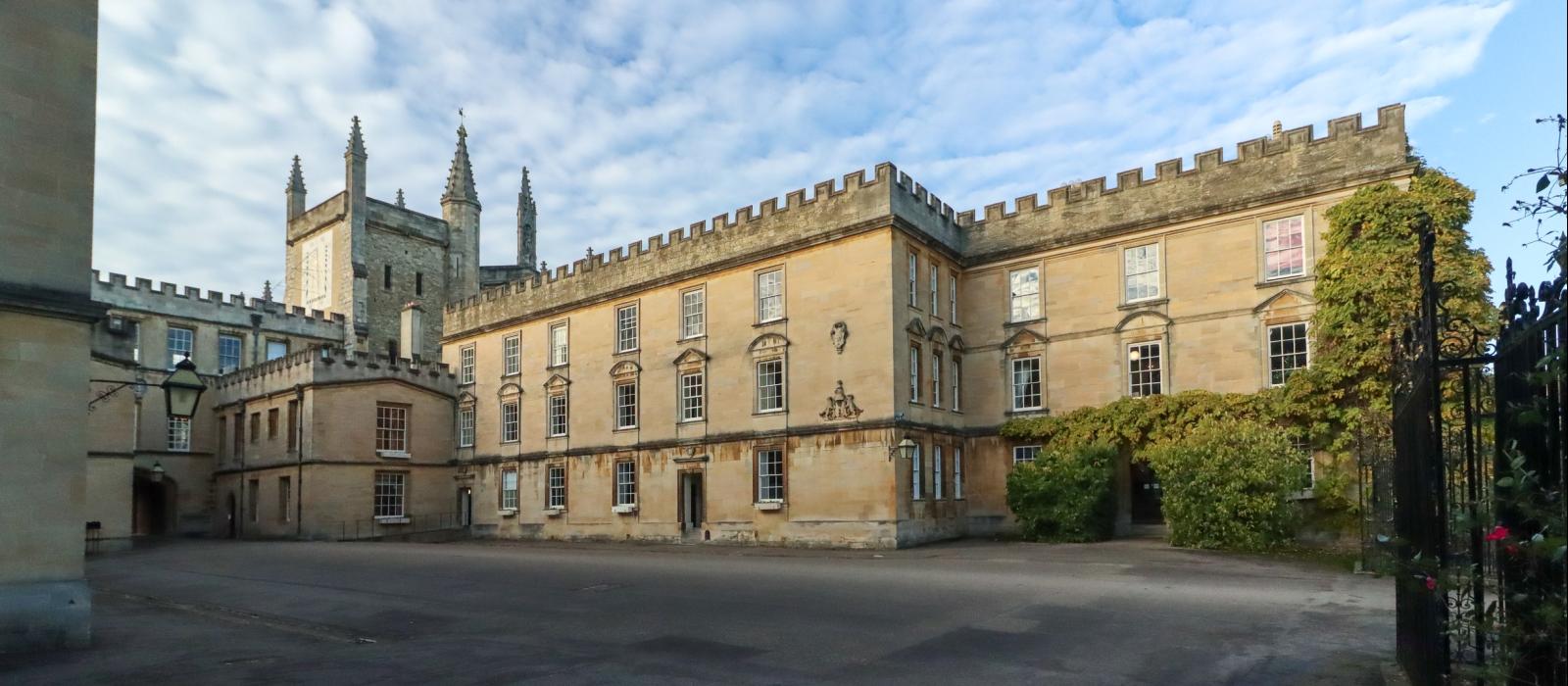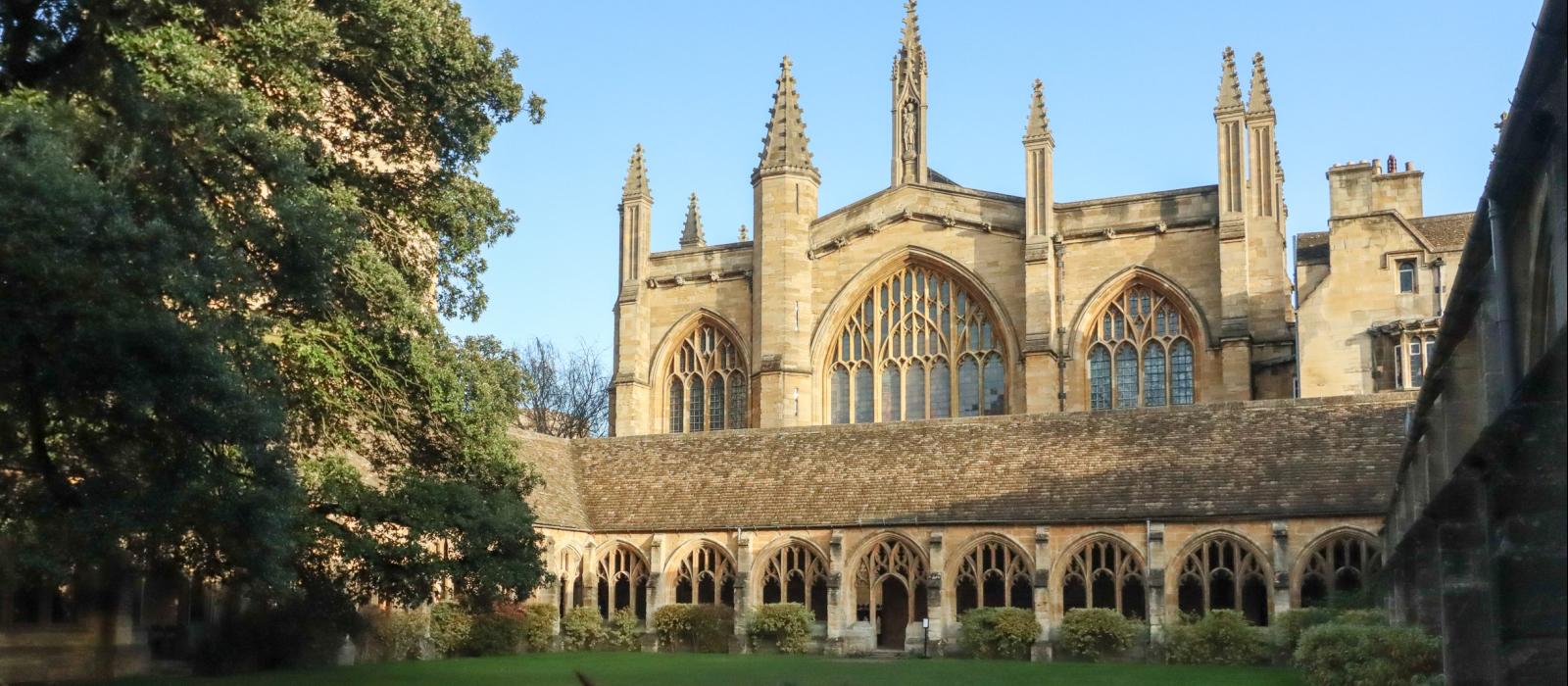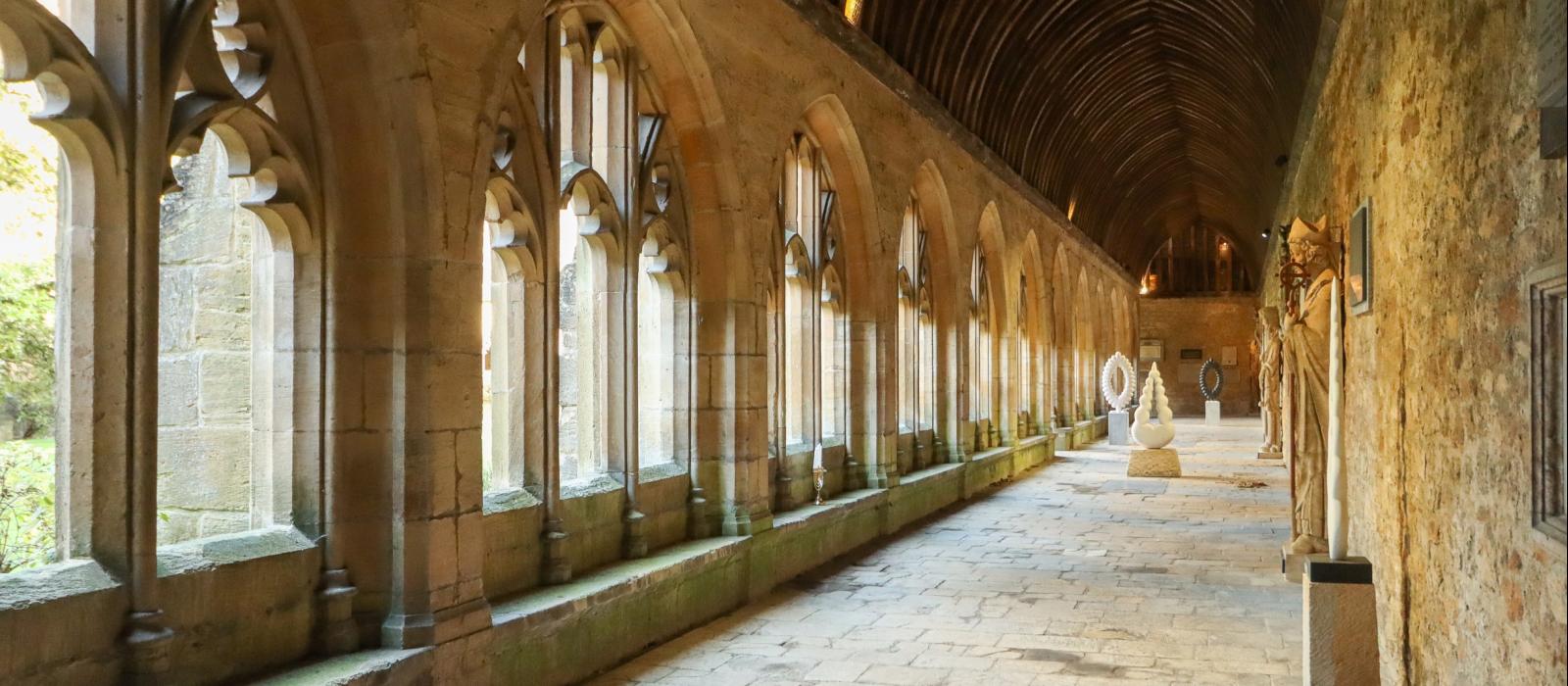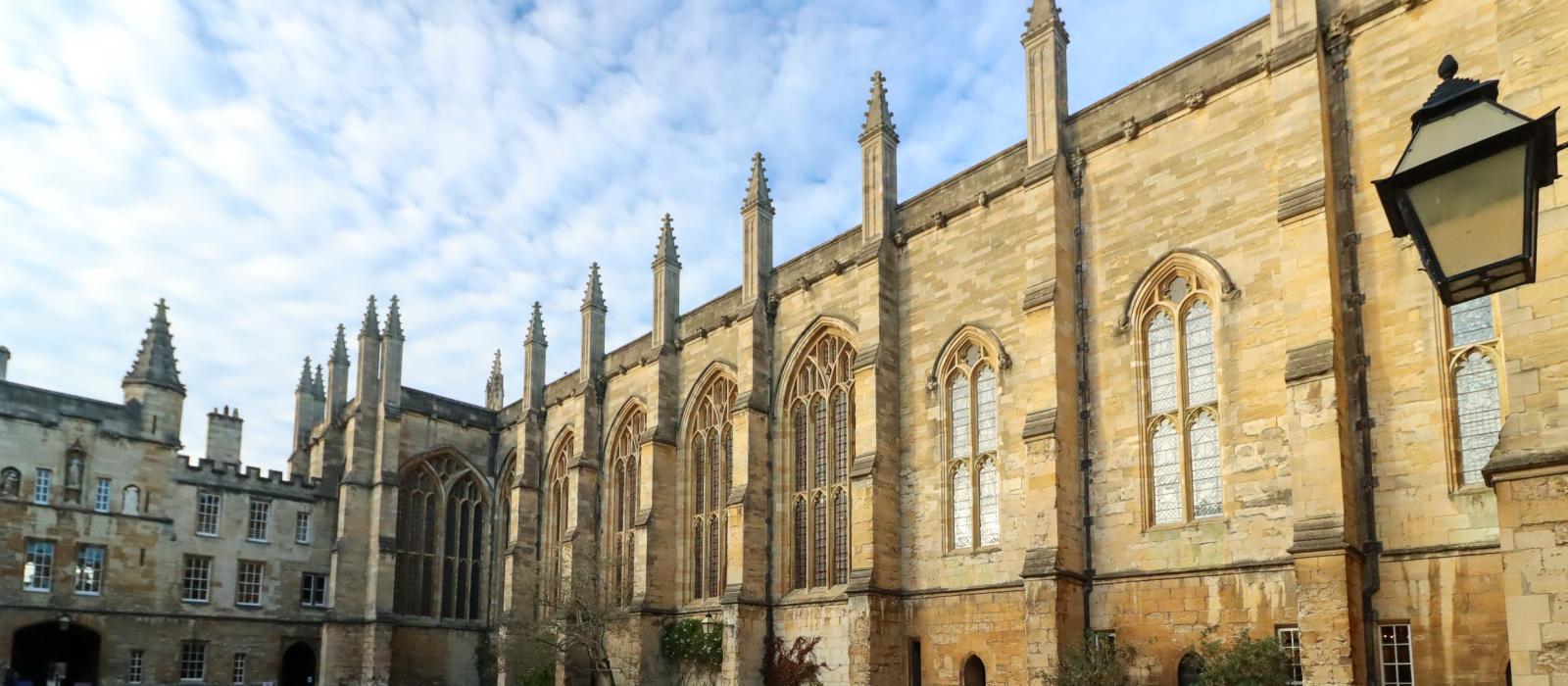 New College welcomes conference visitors and offers a wide range of facilities for up to 200 delegates. The college has 160 bedrooms on the main site, 120 of which are en-suite. There is a selection of double, twin, single and fully accessible rooms. A delicious full English or continental breakfast is served each morning in the Hall, the oldest dining hall in either Oxford or Cambridge.
New College was founded in 1379 by William of Wykeham, Bishop of Winchester and Chancellor of England. The College stands in three and a half acres of beautiful gardens and yet is only a few minutes walk from the centre of Oxford. We have an experienced full-time Conference and Events Manager to fully support your conference for the duration of your stay.
This venue offers facilities for hybrid/virtual meetings.
New College
Holywell Street, Oxford OX1 3BN
15 meeting spaces with capacity for up to 204 guests for Theatre, Classroom, Boardroom, Cabaret, Dining, Buffet, Drinks, Standing, and Common room/breakout room functions.
Bedrooms 160
Ensuite 120
Standard 40
Breakfast yes
Lunch yes
Dinner yes
"The Conference Oxford website is an invaluable asset as we often are asked for meeting spaces at quite short notice."
Oxford University Press
Paula Hart
conferences@new.ox.ac.uk
01865 289096
www.new.ox.ac.uk/conferences-and-functions
McGregor Matthews Room

Theatre 90

Classroom 80

Boardroom 40

Cabaret 40

A spacious and grand meeting room with lots of natural light. It has wonderful views over the Front Quad, gardens and 12-century City Wall.

Facilities

Laptop, projector, screen, wi-fi, whiteboard, lectern, blackout blinds, PA system (by prior arrangement)

Accessibility

Second floor, no lift.

Available

Vacation

South Undercroft

Dining 25

Buffet 25

Drinks 40

A private dining room, situated in the heart of the Front Quad with a vaulted ceiling and chandelier lighting. It can also be used for small receptions.

Facilities

Private dining room seating 25.

Accessibility

Fully accessible, ground floor.

Available

Vacation

North Undercroft

Buffet 35

Theatre 60

Classroom 20

Boardroom 35

Cabaret 30

Standing 70

Theatre 80

Classroom 60

Drinks 100

A versatile space in the heart of the college. Adjacent to the South Undercroft and Beer Cellar, the room can be opened up to create an informal space for teas and coffees and drinks receptions.

Facilities

Laptop, touch screen TV, wi-fi, whiteboard, PA system (by prior arrangement), surround sound, hearing loop.

Accessibility

Fully accessible, ground floor.

Available

Vacation

Long Room

A versatile barn-style room situated near our gardens. Can be used for meetings, receptions, parties, rehearsals and more.

Facilities

Laptop, projector, screen, wi-fi, whiteboard, lectern, grand piano, PA system (by prior arrangement)

Accessibility

First floor, no lift.

Available

Vacation

Lecture Room 4

Theatre 60

Classroom 40

Boardroom 30

A light and airy ground floor meeting room in Holywell Quad which looks out on the stunning 12th-century City Wall.

Facilities

Laptop, projector, screen, smart board, wi-fi, whiteboard, lectern, PA system (by prior arrangement)

Accessibility

Fully accessible, ground floor.

Available

Vacation

Lecture Room 6

Theatre 60

Classroom 40

Boardroom 30

A light and airy ground floor meeting room in Holywell Quad.

Facilities

Laptop, projector, screen, smart board, wi-fi, whiteboard, lectern, PA system (by prior arrangement)

Accessibility

Fully accessible, ground floor.

Available

Vacation

Sir Christopher Cox Room

Theatre 60

Classroom 40

Boardroom 30

A large and versatile room situated above the JCR in the heart of Garden Quad.

Facilities

Laptop, projector, screen, smart board, wi-fi, whiteboard, lectern, PA system (by prior arrangement)

Accessibility

First floor, no lift.

Available

Vacation

Red Room

Dining 30

Buffet 30

Theatre 40

Classroom 30

Boardroom 20

Traditional room situated above the JCR; with views to the gardens and 12th-century City Wall. Can be used for dining or meeting.

Facilities

Dining table, laptop, projector, screen, smart board, wi-fi, whiteboard, lectern, PA system (by prior arrangement)

Accessibility

First floor, no lift.

Available

Vacation

Conduit Room

A traditional panelled meeting room situated in the Front Quad with lovely views to the Chapel and original 14th-century buildings.

Facilities

Laptop, projector, screen, wi-fi, whiteboard, lectern, PA system (by prior arrangement)

Accessibility

Fully accessible, ground floor.

Available

Vacation

Cloisters

Used for receptions, the Cloisters and Bell Tower were the last part of the original College buildings to be completed (in 1400).

Facilities

Traditional Oxford setting, made famous by Harry Potter and the Goblet of Fire.

Accessibility

Fully accessible, ground floor.

Available

Vacation

Founder's Library

Spacious and airy dining room with original oak flooring and wonderful views over the Front Quad, gardens and 12-century City Wall. Also suitable for receptions.

Facilities

Private dining room seating 70; can also be used for receptions. PA system for speeches (by prior arrangement).

Accessibility

First floor, accessible via lift

Available

Vacation

Hall

With stunning linenfold panelling, this is the oldest dining hall in either Oxford or Cambridge. Portraits of former wardens adorn the walls.

Facilities

Dining facilities in a traditional Oxford setting for up to 204. PA system for speeches.

Accessibility

First floor, fully accessible via lift.

Available

Vacation

JCR

Common room/breakout room 100

The student common room, outside of term, can be used as a large informal breakout room, or reception room for teas and coffees.

Facilities

TV, sofas, vending machines, computers (for communal use)

Accessibility

Fully accessible, ground floor.

Available

Vacation

Old Spoom

A small and quiet meeting room ideal as a breakout. Lots of natural light; it overlooks the Barbara Hepworth sculpture.

Facilities

Laptop, projector, screen, wi-fi, whiteboard, lectern.

Accessibility

Fully accessible, ground floor.

Available

Vacation

Beer Cellar

Common room/breakout room 100

A light and airy informal space, with a 14th century crypt that incorporates the 12th century City Wall. The Beer Cellar doubles as a daytime café space and as a fully licensed bar.

Facilities

Wi-Fi, sound system

Accessibility

Fully accessible, ground floor.

Available

Vacation