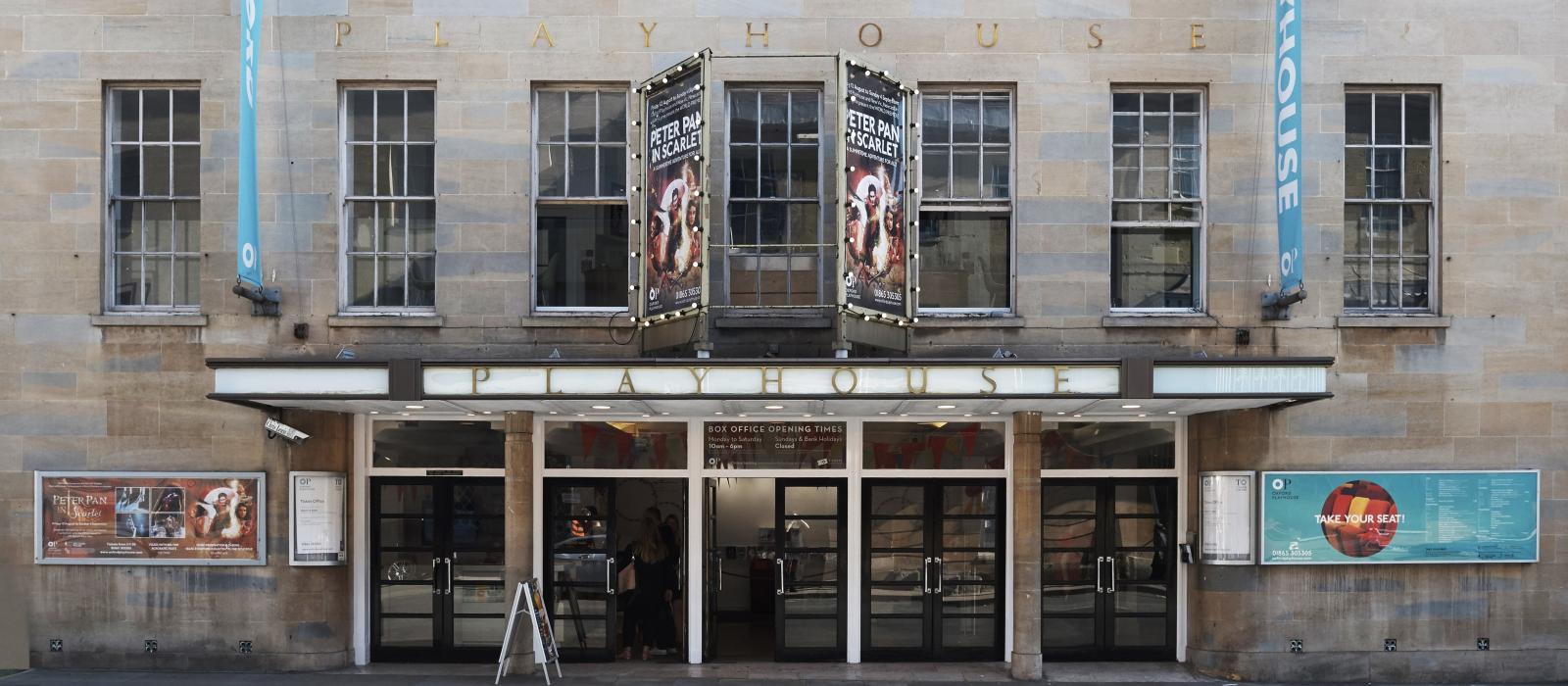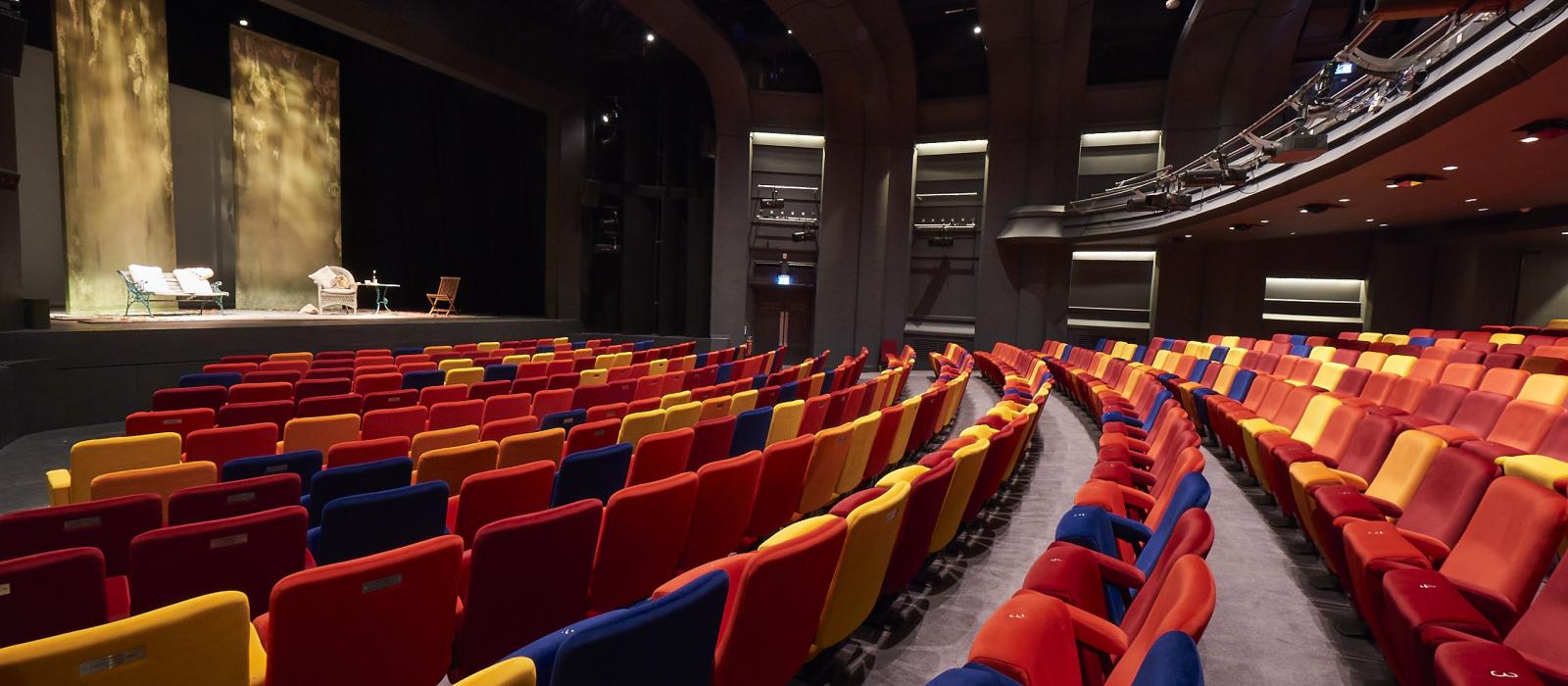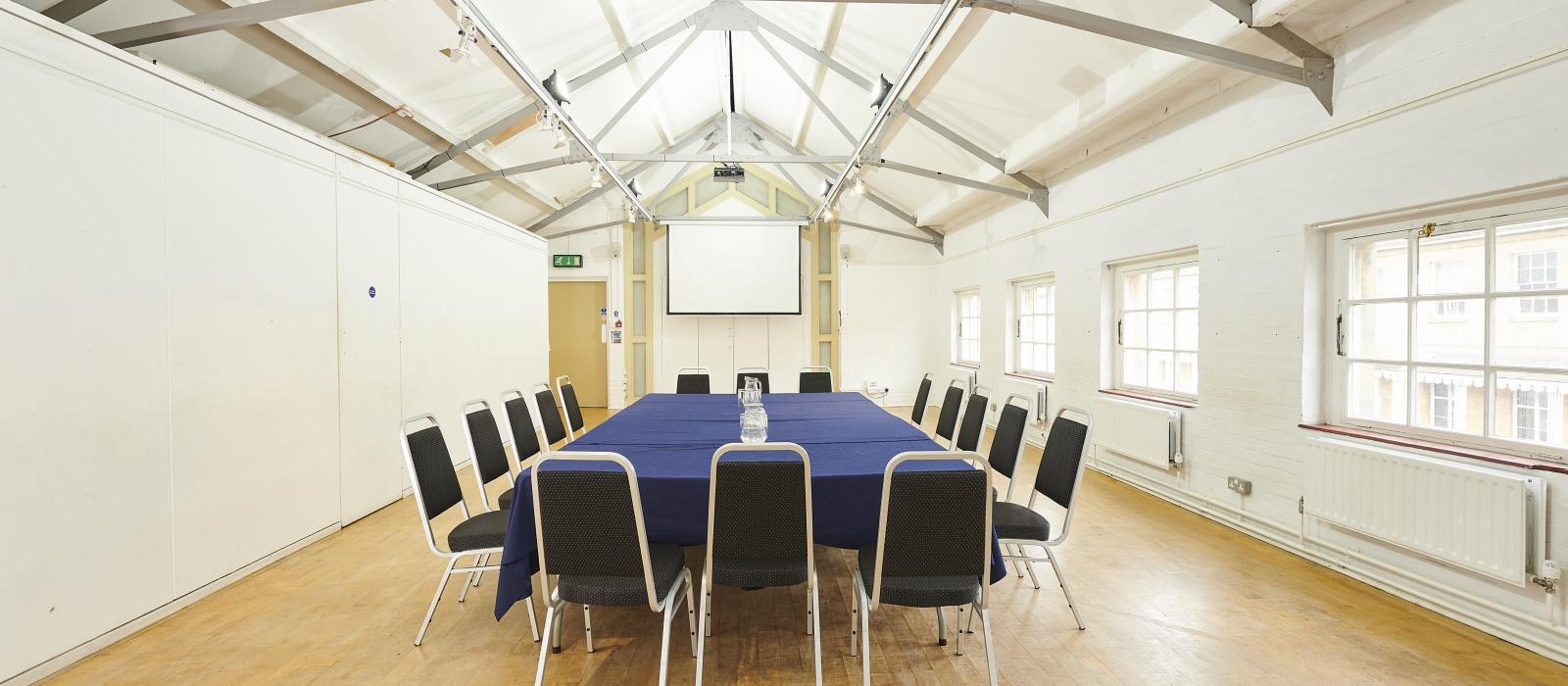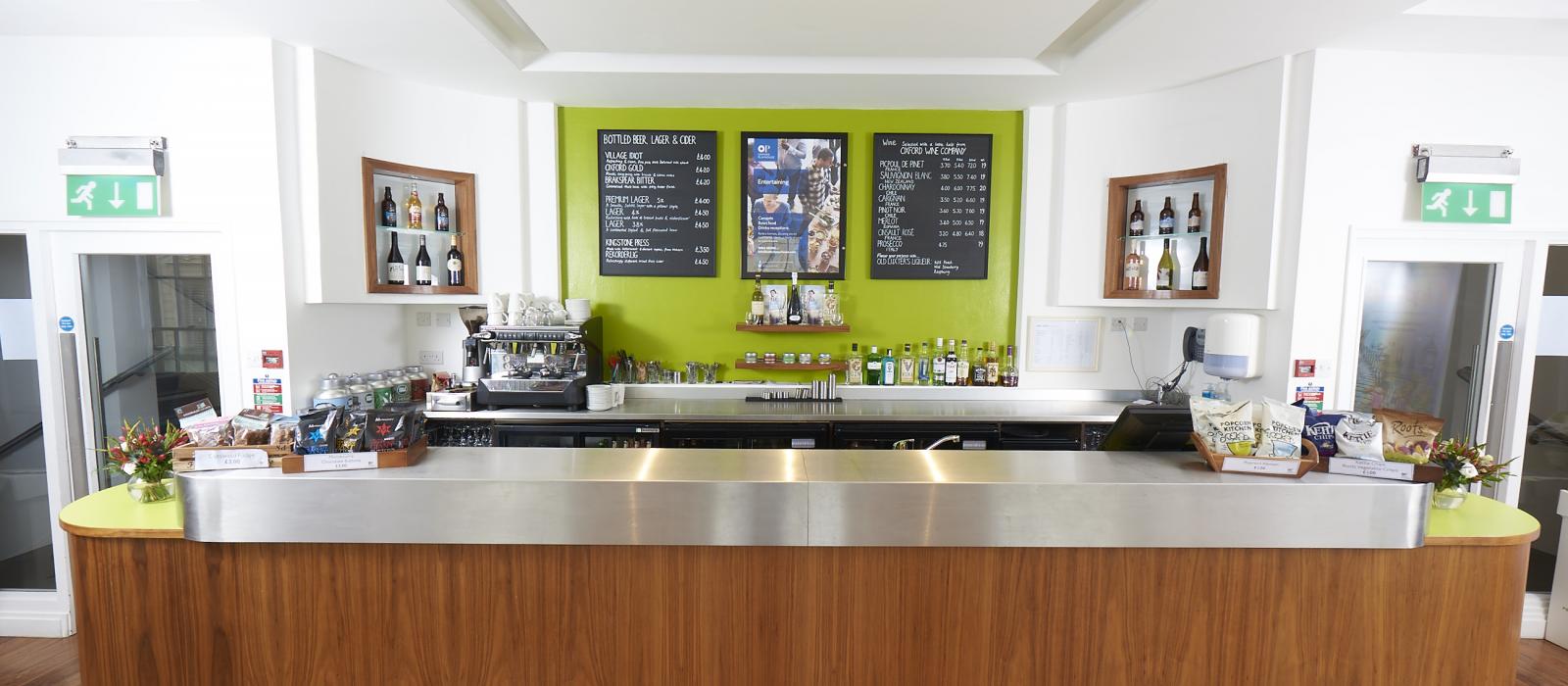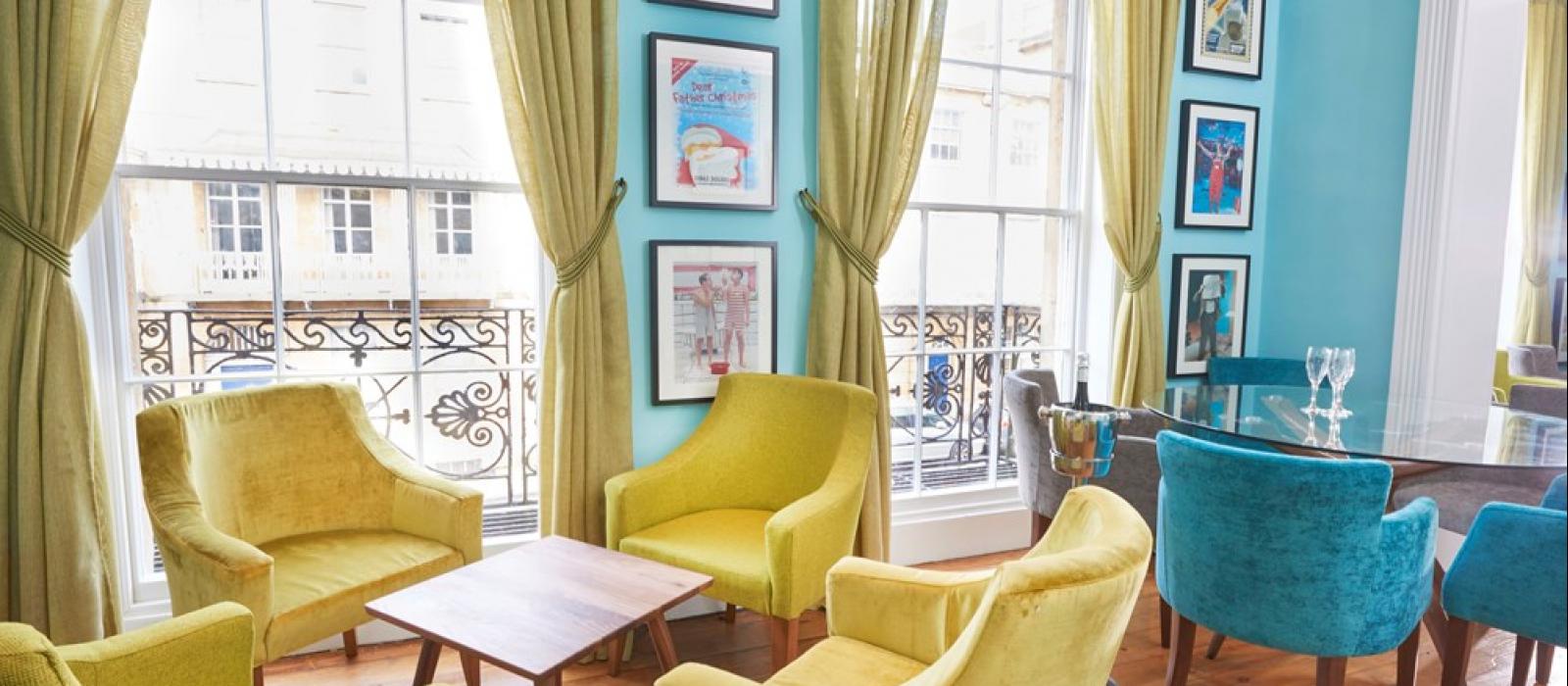 First proposed by Oxford University Drama Society in the 1880s, Oxford Playhouse moved to the present site on Beaumont Street in 1938. The building is owned by St John's College, and was the last new theatre to be opened before the Second World War.
Located next to both the Randolph Hotel and the Ashmolean Museum, as well as being a short distance from many of the University's colleges, Oxford Playhouse's central location is perfect for visitors to the city as well as locals.
Oxford Playhouse offers a modern, recently refurbished auditorium with a capacity for 634 people over two levels, with bar facilities on each floor. Across its history the Playhouse has presented many world-class actors including Dame Judi Dench, Sir Ian McKellen, Dame Maggie Smith and Alan Rickman, and would make a wonderful space for large conferences and presentations.
The Playhouse also has four hospitality rooms, all echoing the Georgian origins of the building with large regency style windows. The spaces are very flexible to accommodate any events or functions from evening canapé receptions to large board meetings. All rooms are available throughout the year, and could even be used to hold an event to compliment your theatre visit.
Oxford Playhouse
11-12 Beaumont Street, Oxford OX1 2LW
5 meeting spaces with capacity for up to 634 guests for Theatre, Dining, Buffet, Classroom, Boardroom, U-shape, and U-Shape functions.
Bedrooms 0
Ensuite 0
Standard 0
Breakfast
Lunch
Dinner
"Thanks for an excellent service - it really helped us in finding an appropriate venue."
Institute of New Economic Thinking
Chris Robins, Front of House Manager
Chris.Robins@oxfordplayhouse.com
01865 305 351
www.oxfordplayhouse.com
Auditorium

The large colourful auditorium is the heart of the Playhouse, with comfortable seating and air conditioning.

Facilities

The stage can be set for all presentations, conferences, performances or demonstrations.

Accessibility

Stalls is ground floor, step-free, wheelchair spaces available. Circle is first floor, no lift.

Available

Term & Vacation

The Top Room

Dining 36

Buffet 80

Theatre 55

Classroom 8

Boardroom 30

U-shape 24

The Top Room is a large bright studio-style space; a hidden gem in the heart of Oxford.

Facilities

The room has speakers and a large projector/screen, but can be adapted to any event, from a formal networking event to a large conference meeting.

Accessibility

Second floor, no lift.

Available

Term & Vacation

The W Lucy Members' Room

Dining 14

Buffet 30

Theatre 20

Classroom 8

Boardroom 14

U-Shape 12

The W Lucy Members' Room displays the building's origins with the charm of a beautiful Georgian drawing room; the walls lined with posters and photos of past performances.

Facilities

Suitable for a range of events, from evening receptions with drinks or canapés to board meetings.

Accessibility

First floor, no lift

Available

Term & Vacation

The Richard Gladstone Room

Dining 6

Buffet 15

Theatre 10

Boardroom 8

The Richard Gladstone Room is a cosy conference space nestled within the Playhouse, and is perfect for private meetings or small discussions.

Facilities

The room can be set with a table, projector and screen if needed.

Accessibility

Ground floor, one step.

Available

Term & Vacation

The Circle Bar

Tall regency windows line the Circle Bar overlooking Beaumont Street, flooding it with natural light.

Facilities

The Bar can offer a reserved space for drinks, or simply a break space from meetings in a separate room.

Accessibility

First floor, no lift

Available

Term & Vacation