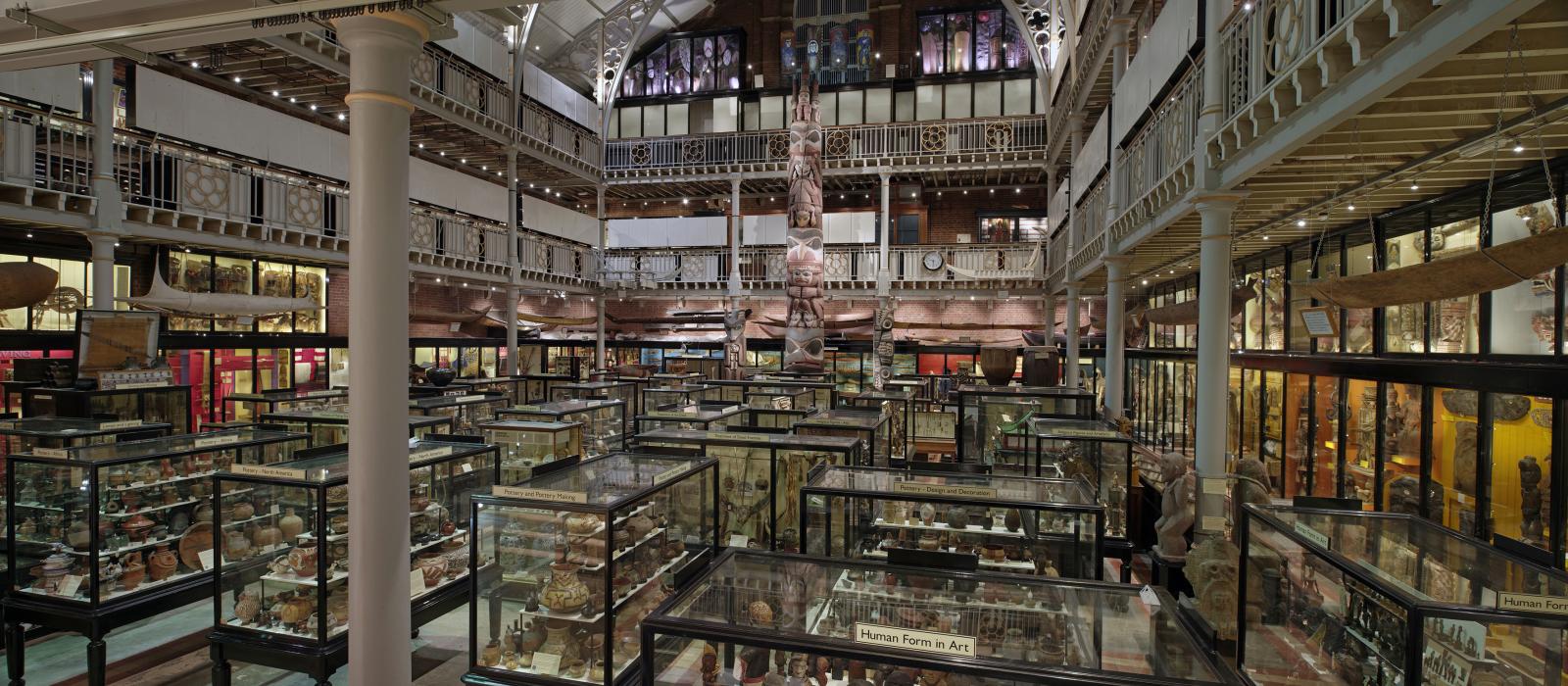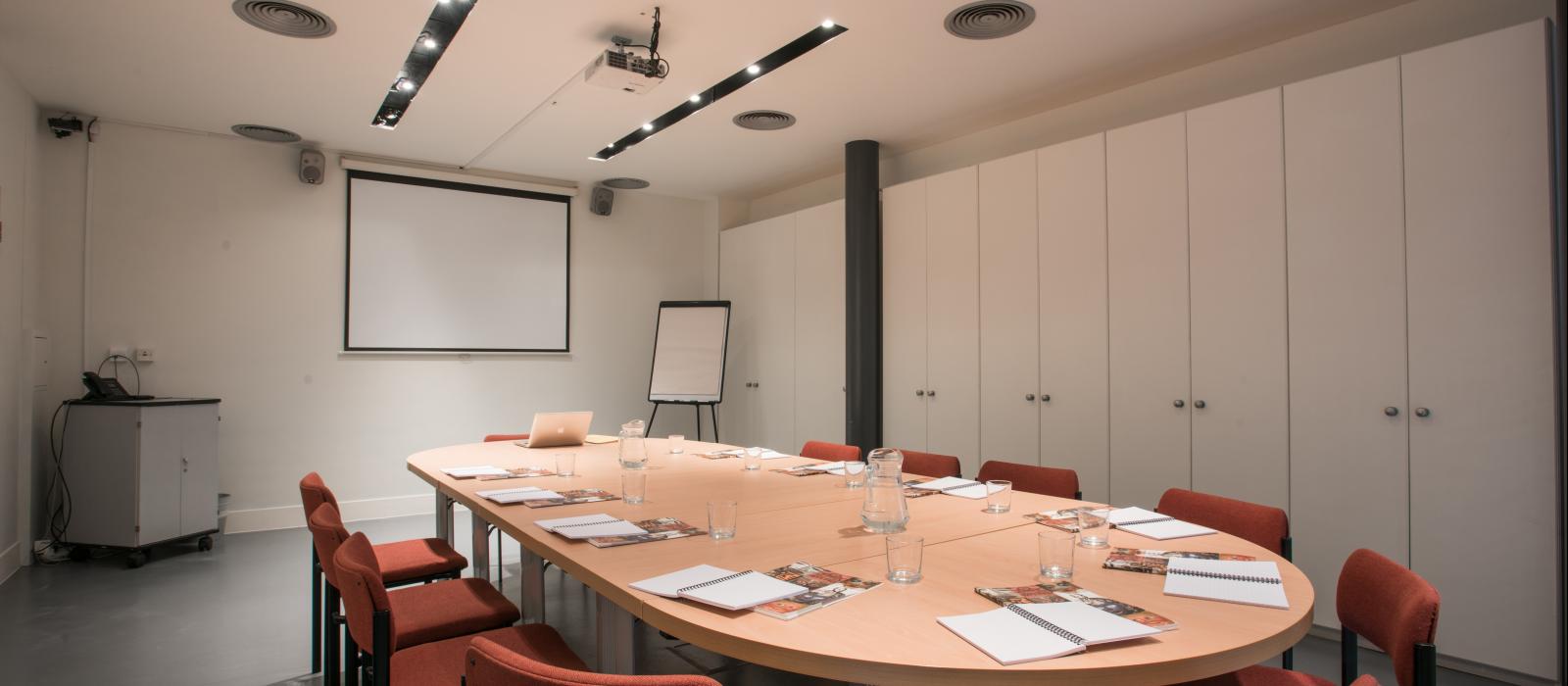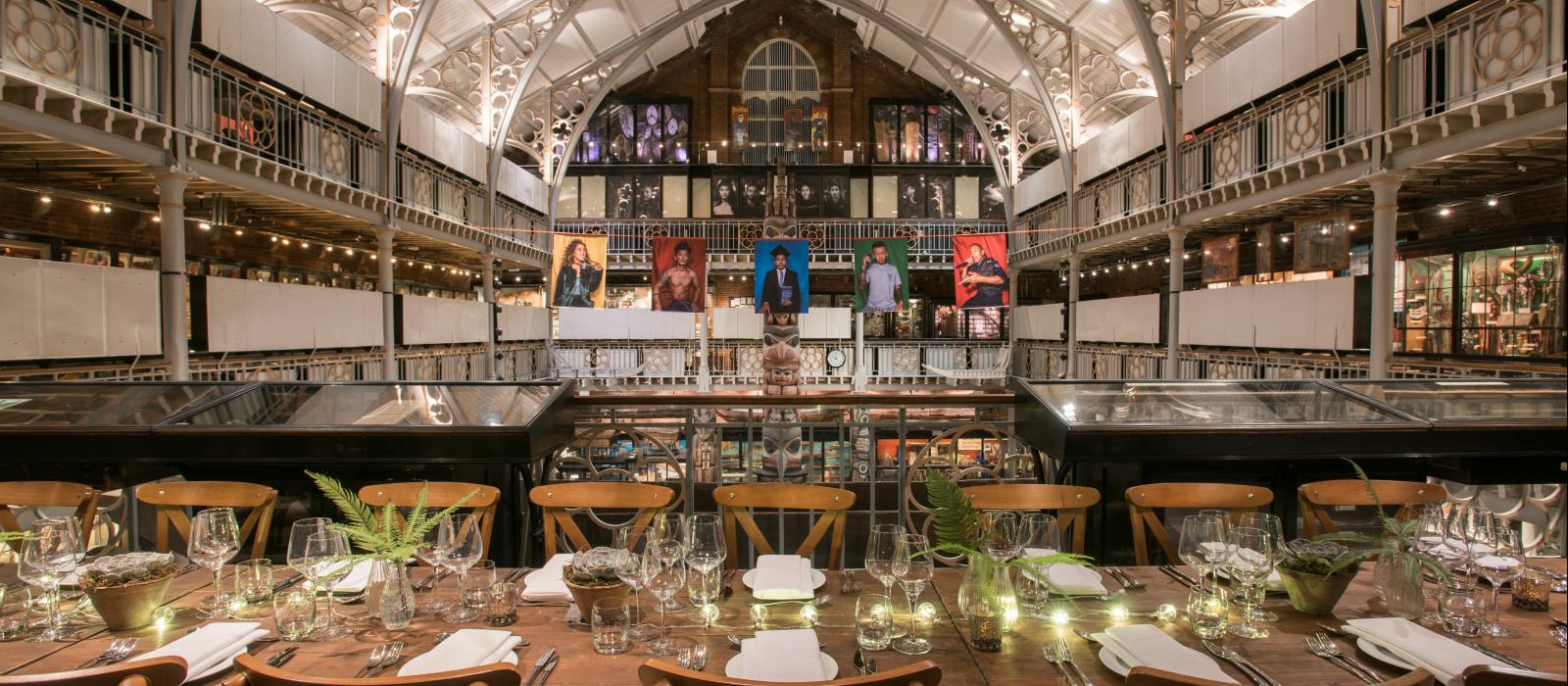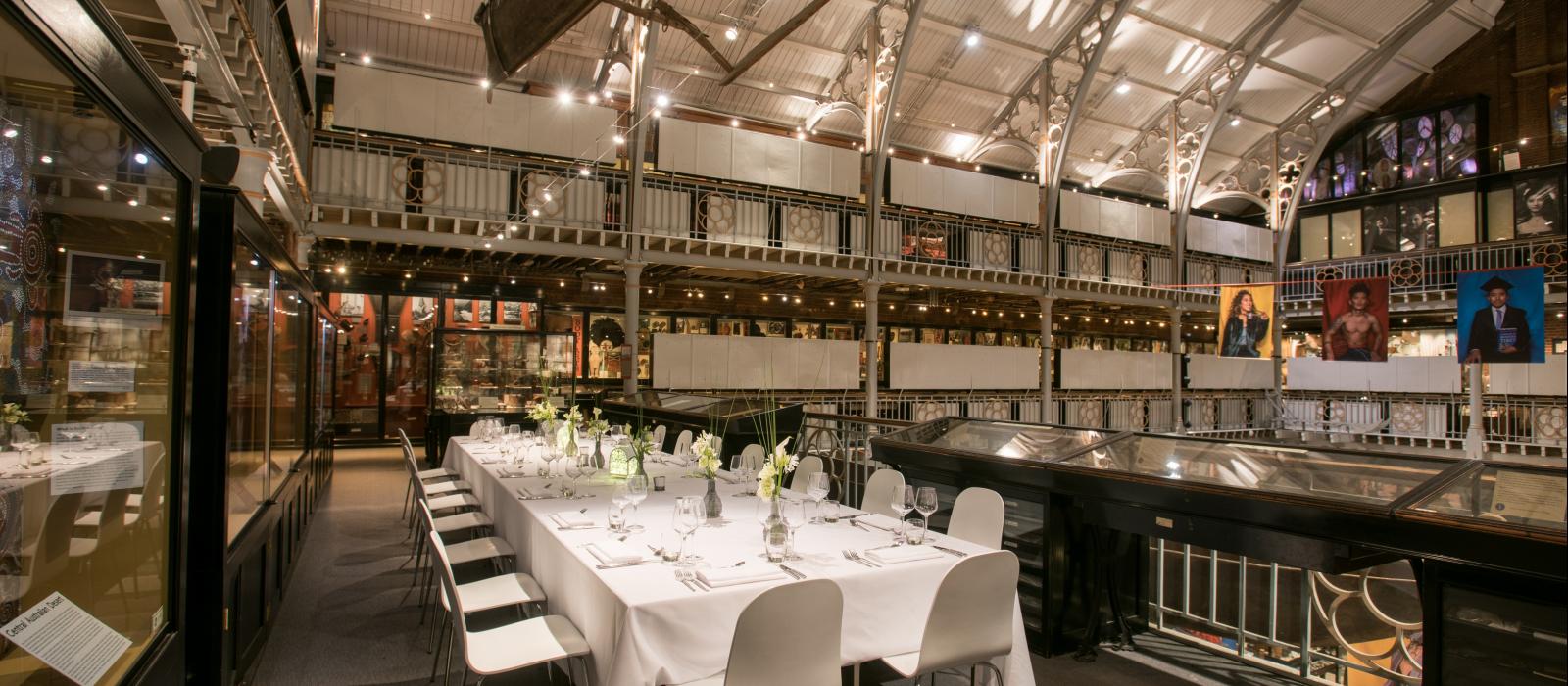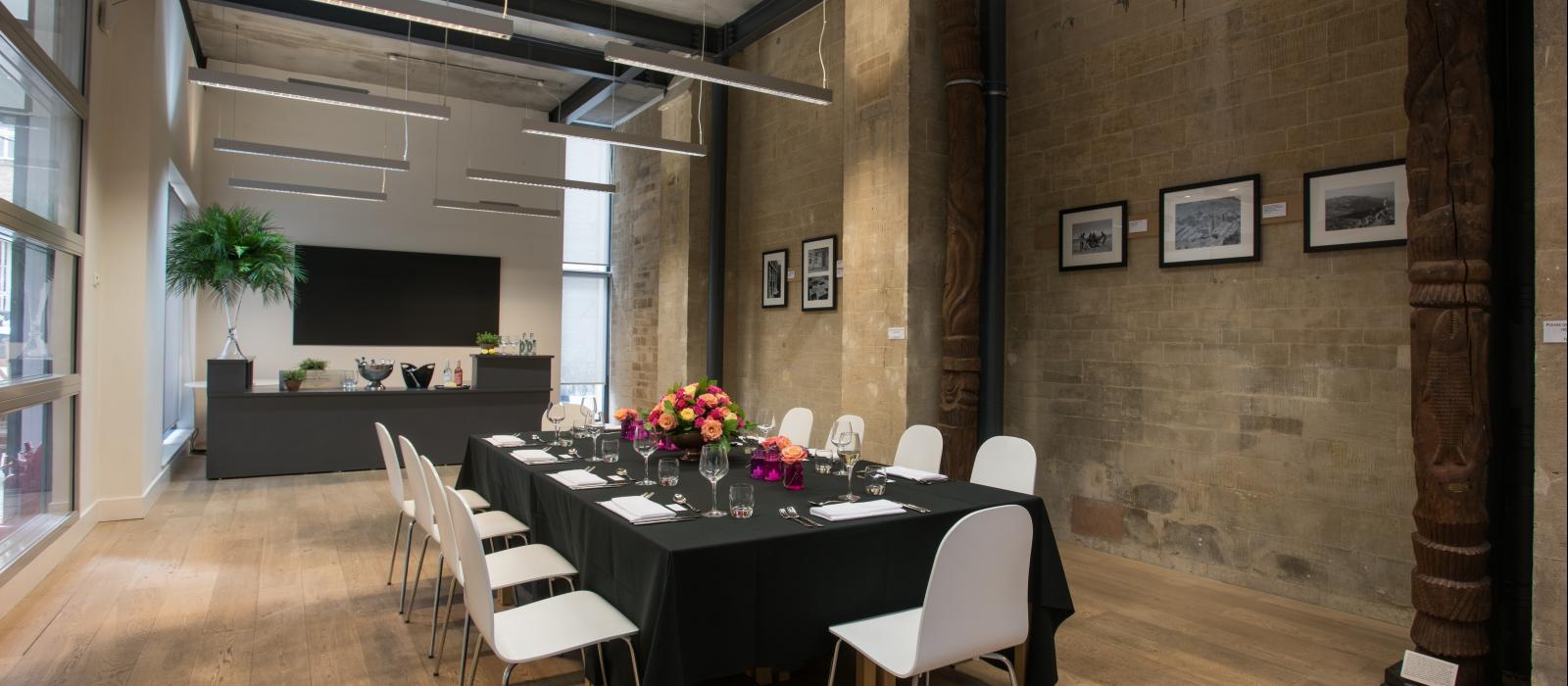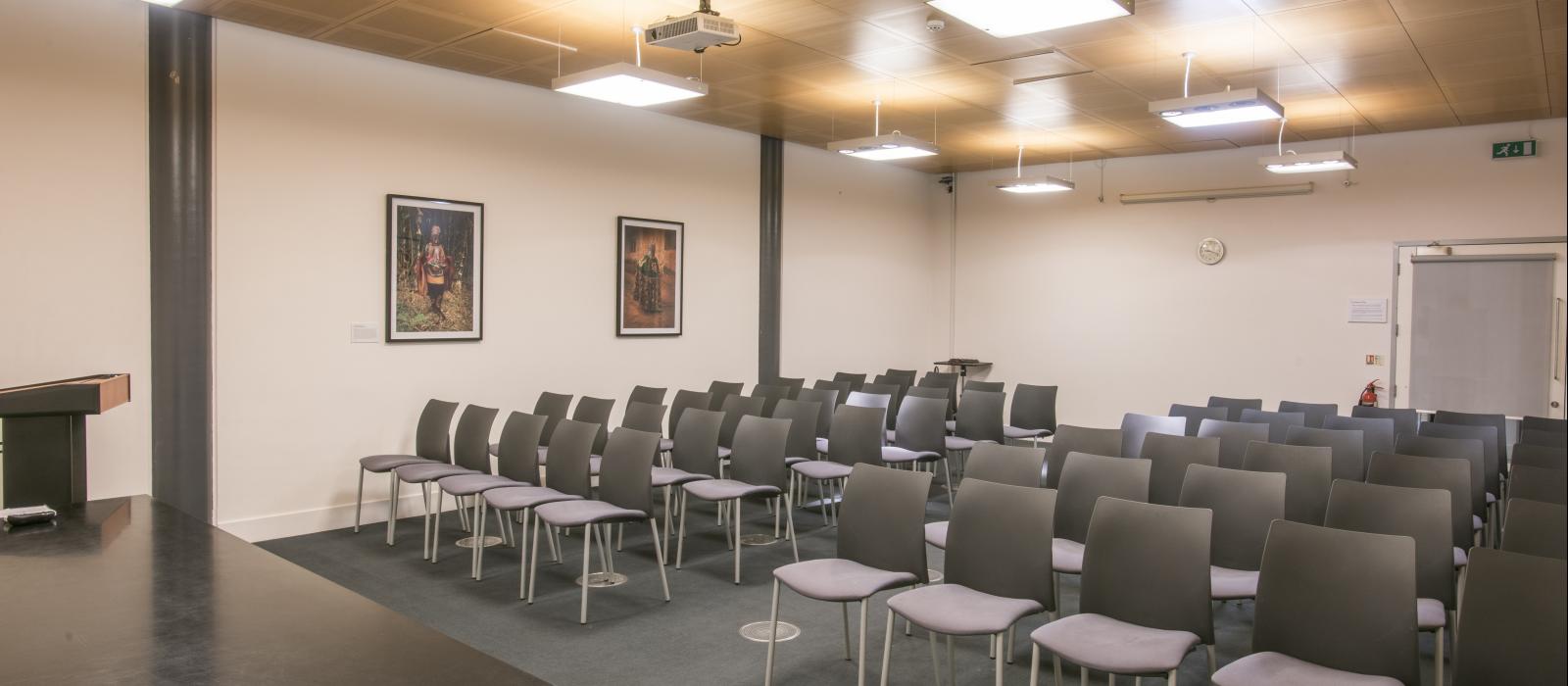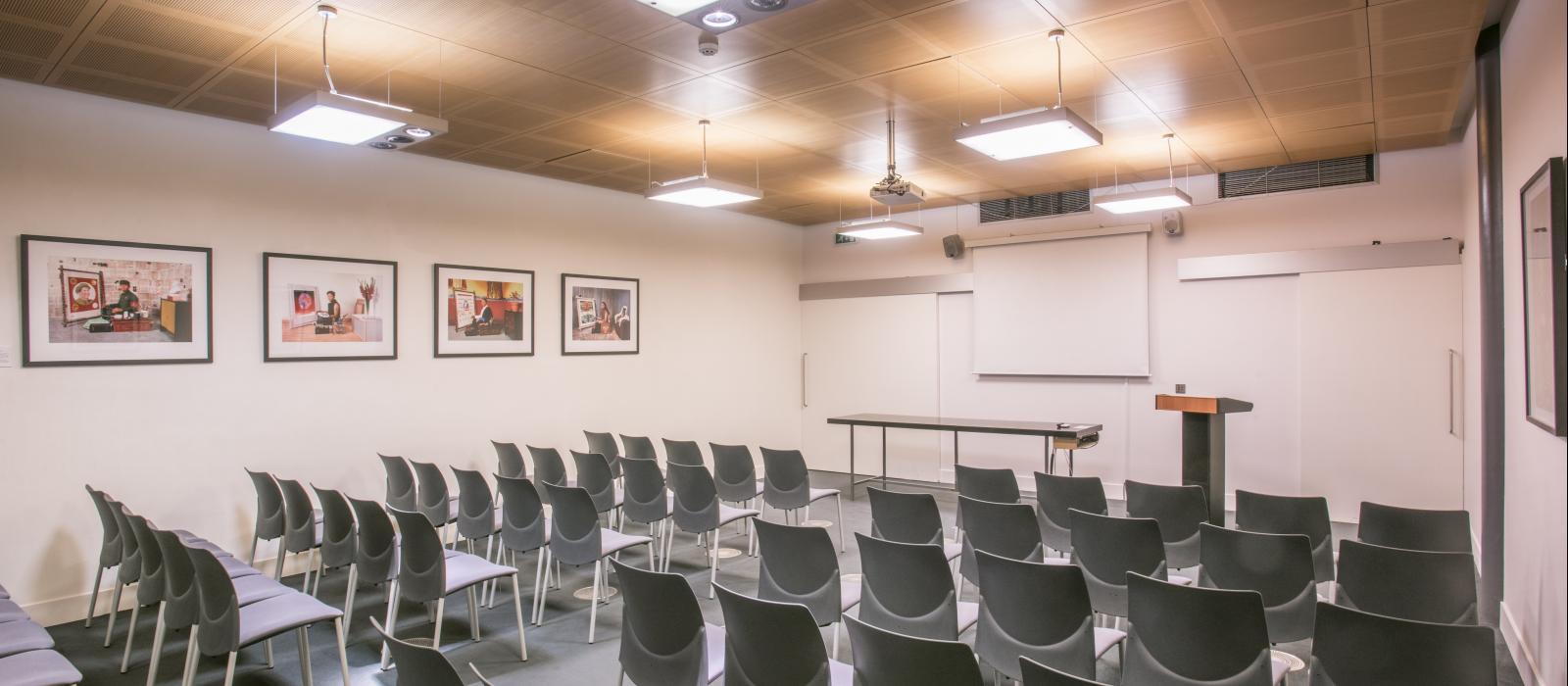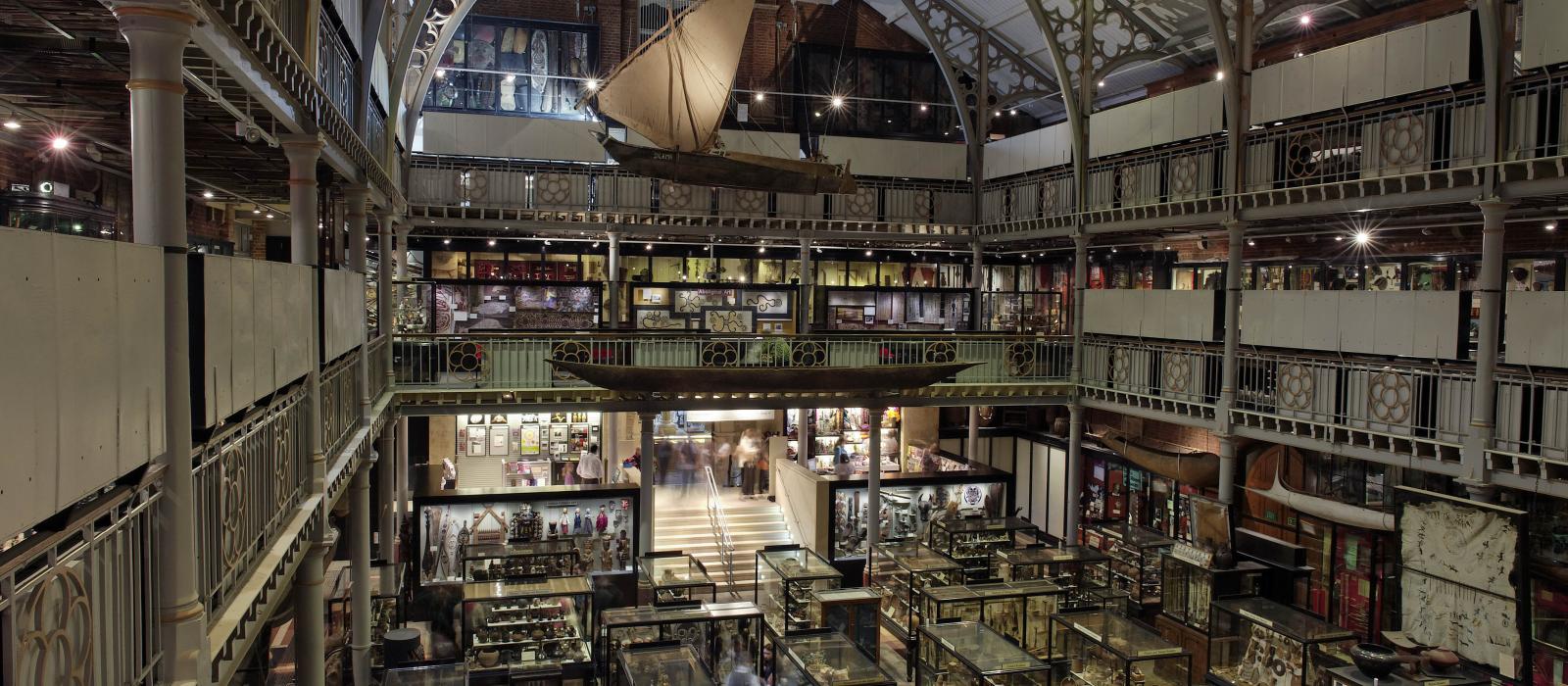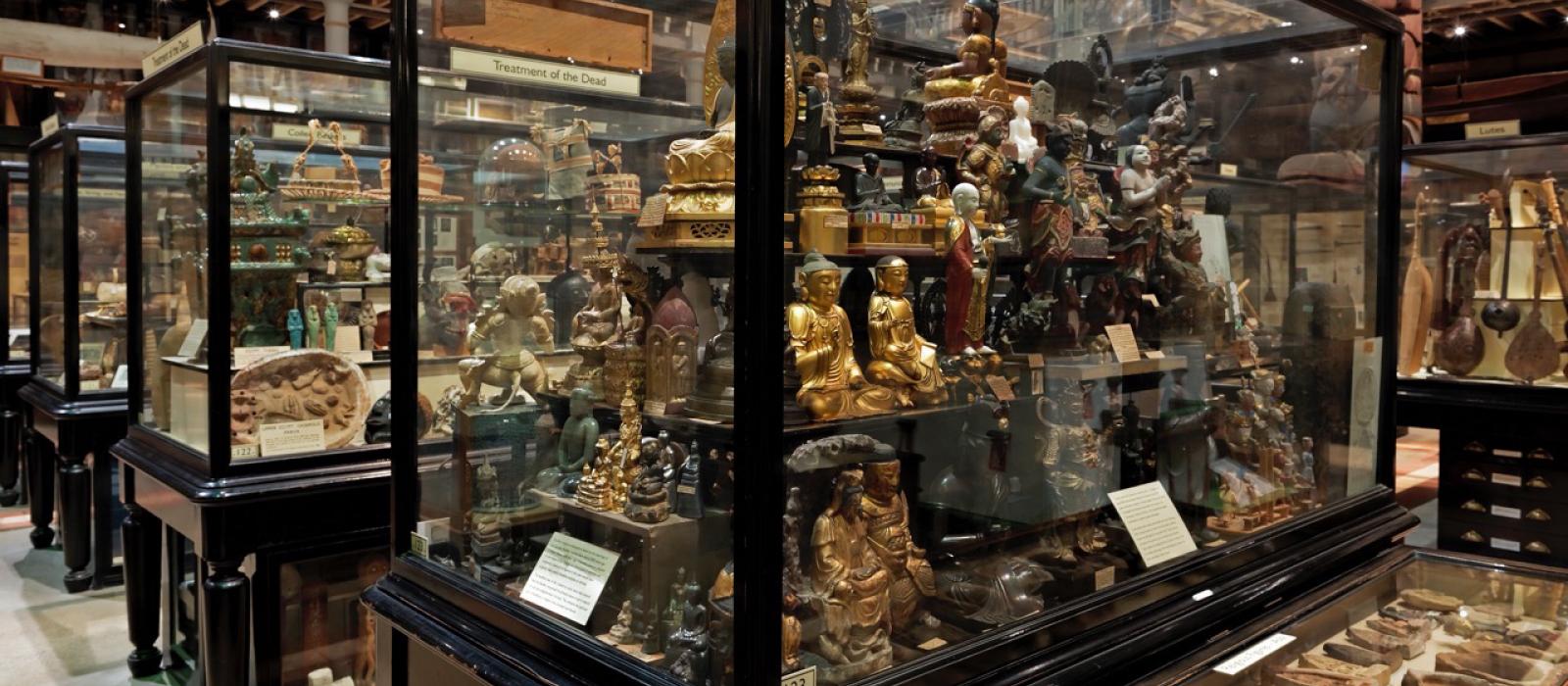 Founded in 1884, the Pitt Rivers Museum holds one of the world's finest collections of anthropology and archaeology from across the globe and throughout human history. Housed in the original Grade 1 listed Victorian building with its elaborate galleries, the collection is displayed in densely filled cases, creating a unique and magical atmosphere whilst retaining its historical integrity. The Museum is located on South Parks Road in the heart of the Colleges and University Parks areas and is situated at the rear of Oxford University Museum of Natural History. The City centre is within a 10 minute walk.
This inspiring venue offers the perfect combination of modern conference facilities within the Museum extension and the opportunity to exclusively hire the Museum to complement your event with private dining, informal drinks, canapés and guided tours. The Museum Court also provides the perfect opportunity for pre/post conference networking, interest or leisure intervals and has a main platform for speeches and small musical performances. The modern room spaces are adaptable to your needs from either a formal lecture to smaller, more exclusive meetings. Both the Museum and the rooms are available to hire in the evenings. Conferences, meetings and filming can be arranged in some of the spaces during the day.
Pitt Rivers Museum
Parks Road, Oxford, OX1 3PW
5 meeting spaces with capacity for up to 180 guests for Drinks Reception, Dining, Theatre, Classroom, Boardroom, Cabaret, Buffet, and Other functions.
Bedrooms
Ensuite
Standard
Breakfast
Lunch
Dinner
"Thank you for offering this service, it was so easy to use and I had several responses."
Santa Clara University
Hannah Bruce
events@prm.ox.ac.uk
01865 270938
www.prm.ox.ac.uk
Museum Court

Atmospheric setting for dinners, drinks & canapés receptions, where guests can network, relax, explore the cabinets or have a guided tour delivered by our expert guides. The shop can be opened if required. Exclusive hire from 5pm every day.

Facilities

WiFi, platform for speeches, small musical performances and playing of pre-recorded music.

Accessibility

Fully accessible for visitors with additional needs; ground floor lift to platform and galleries

Available

Term & Vacation

Museum Lower Gallery

Dining 30

Theatre 20

Classroom 20

First Floor Museum Gallery space, atmospheric setting with views over the Main Court, suitable for short talks, meetings, guided tours, speeches, private dining and lectures. Available for exclusive hire after 5pm every day.

Facilities

Private dining, speeches, small musical performances, AV and WiFi

Accessibility

Fully accessible for visitors with additional needs; lift to ground floor, platform and upper gallery

Available

Term & Vacation

Lecture Theatre

Theatre 60

Classroom 30

Boardroom 30

Cabaret 30

Modern flat-floor lecture room. Perfect for medium sized lectures. Facilities include full AV, free WiFi and fully accessible for visitors with additional needs. Available for hire all day and evenings during term-time and vacation.

Facilities

With full AV facilities, WiFi and disabled hearing loop

Accessibility

Fully accessible for visitors with additional needs; ground floor lift to platform and galleries; hearing loop.

Available

Term & Vacation

Beatrice Blackwood Seminar Room

Buffet 30

Theatre 25

Classroom 18

Boardroom 18

Cabaret 18

Modern conference room with boardroom table, small kitchen area, interchangeable to lecture theatre/classroom. Suitable for small lectures, meetings and teaching. Available for hire all day and evenings during term-time and vacation.

Facilities

Full WiFi, AV unit.

Accessibility

Fully accessible for visitors with additional needs; ground floor lift to platform and galleries.

Available

Term & Vacation

The Balfour Room

Dining 40

Buffet 40

Theatre 50

Classroom 40

Boardroom 18

Cabaret 40

Other 60

Bright, welcoming space. Ideal for conferences, workshops, lectures, exhibitions and networking events. Private dining available after hours. Available for hire all day and evenings during term-time and vacation.

Facilities

Accessibility

Fully accessible for visitors with additional needs; ground floor lift to platform and galleries.

Available

Term & Vacation