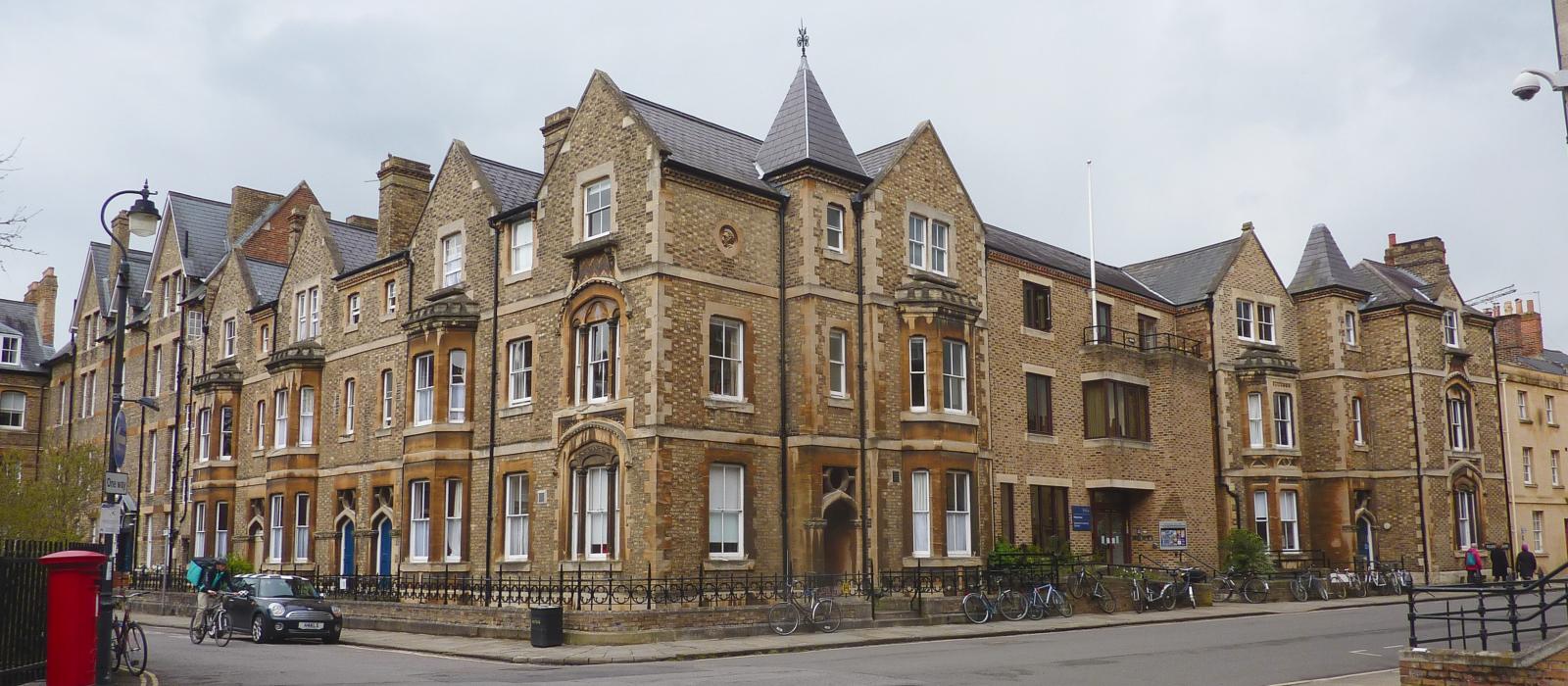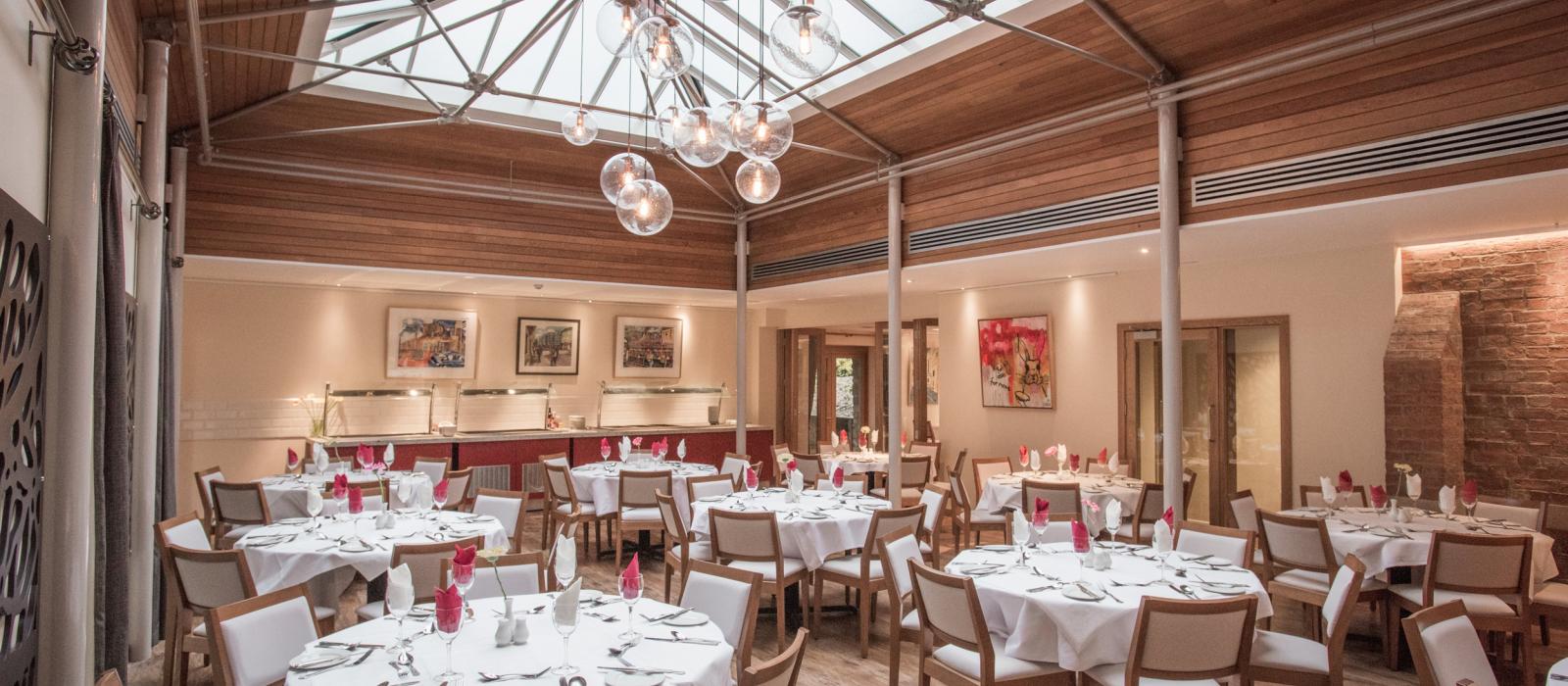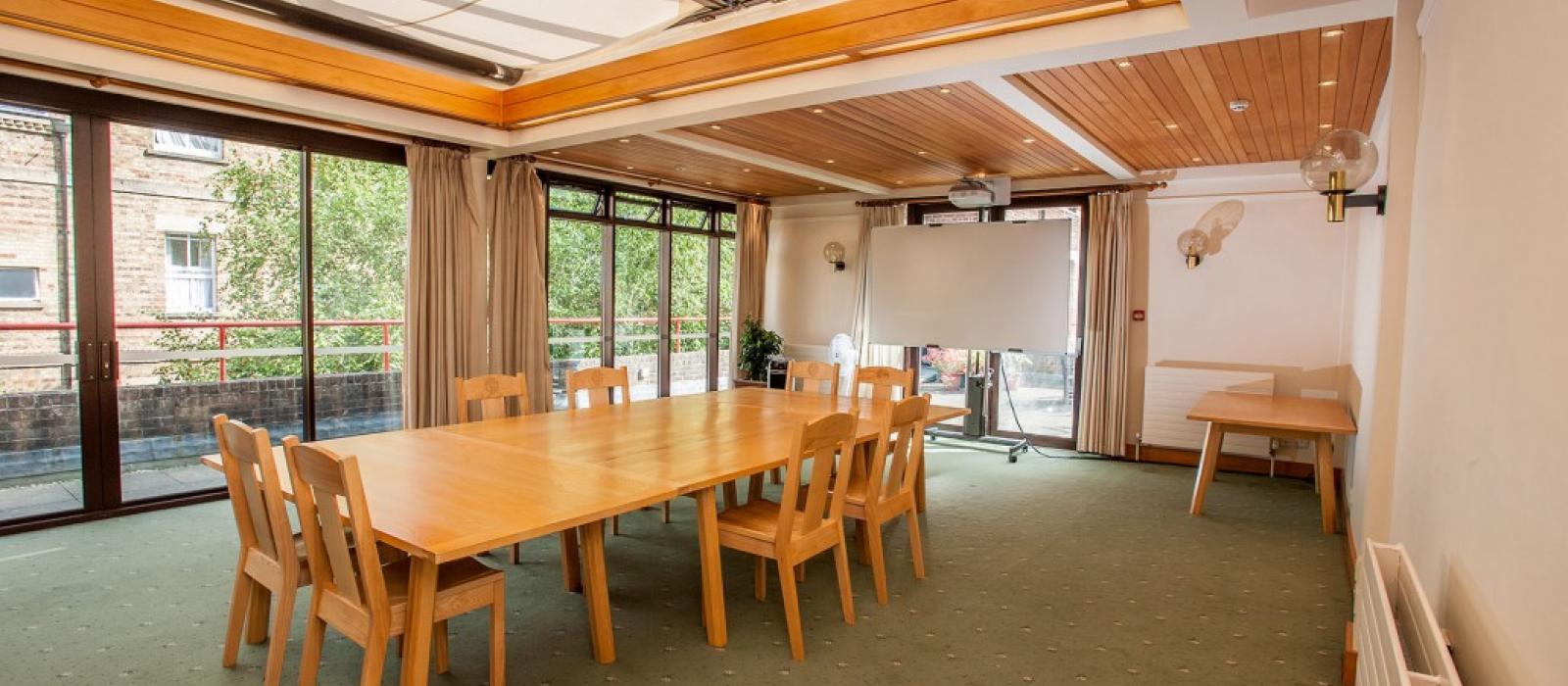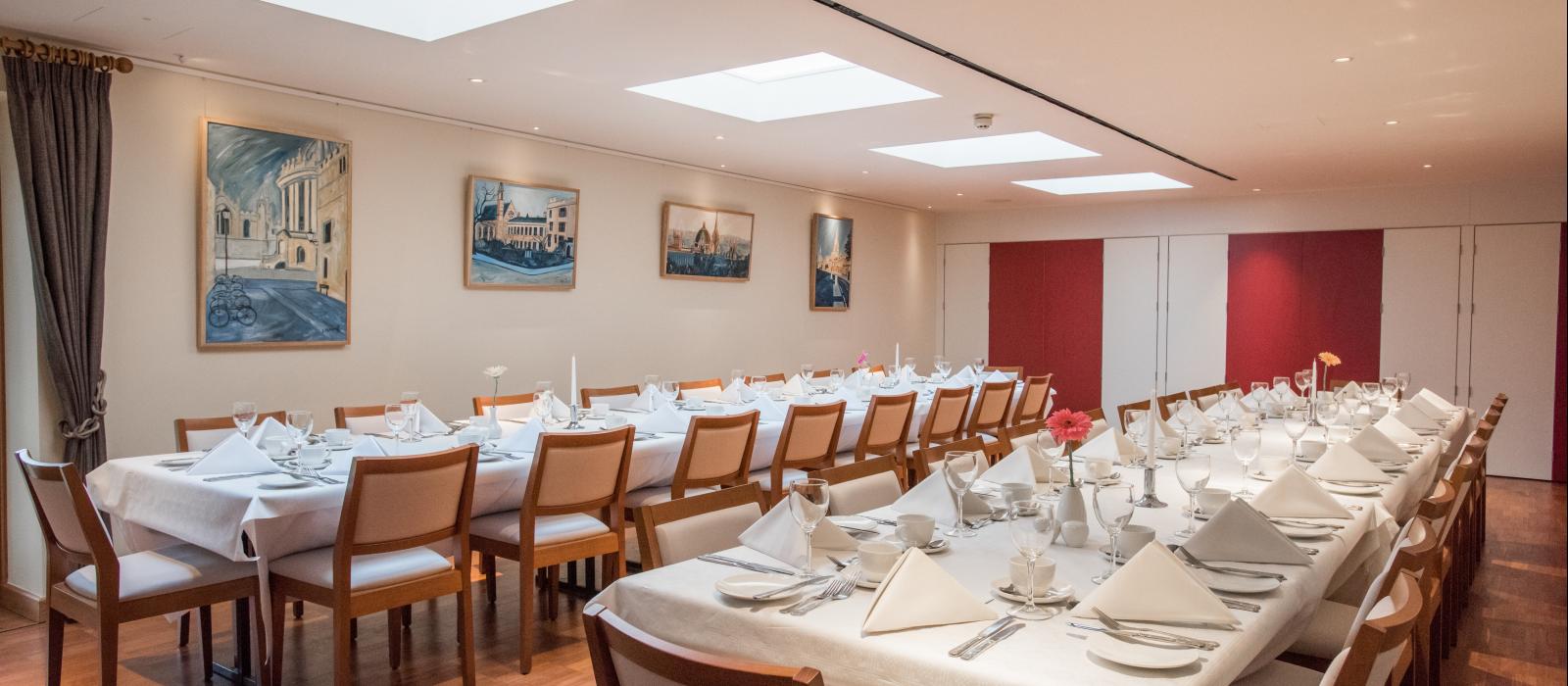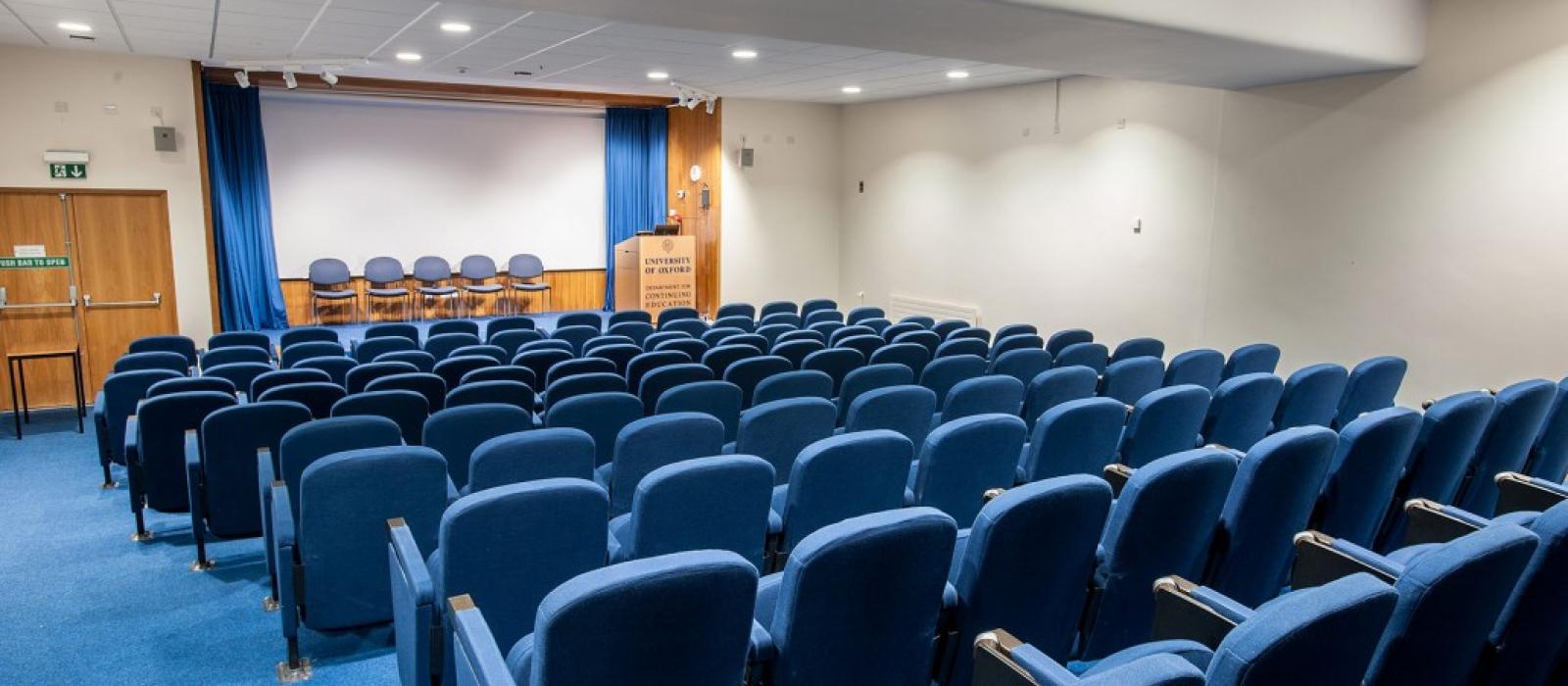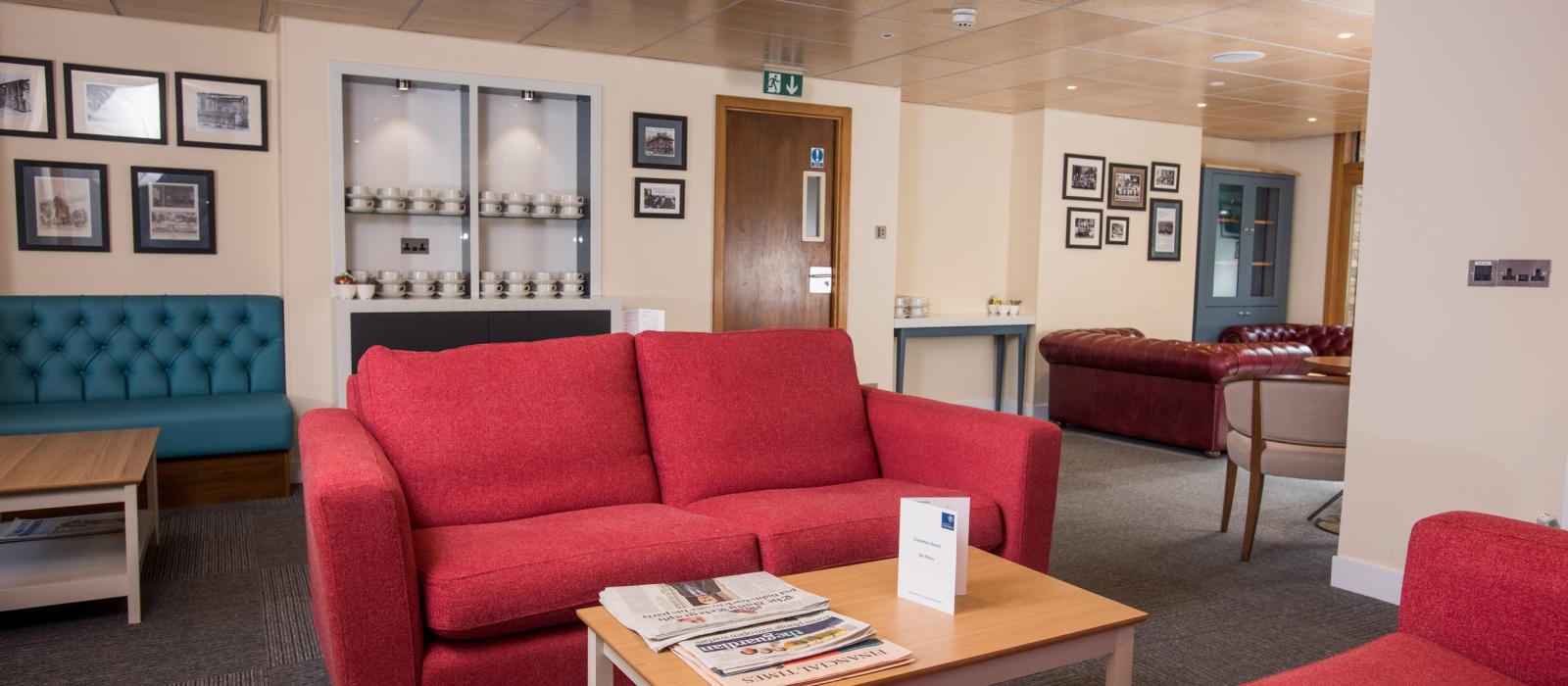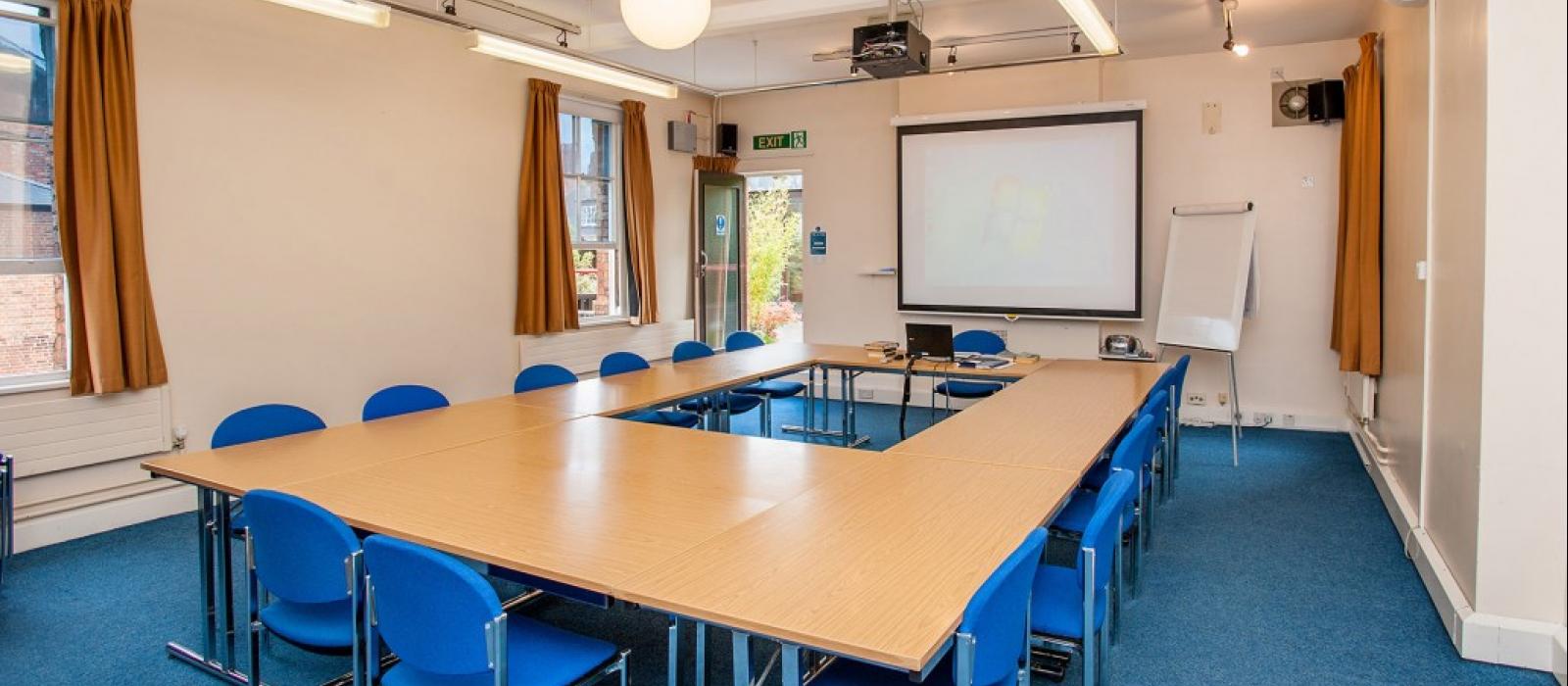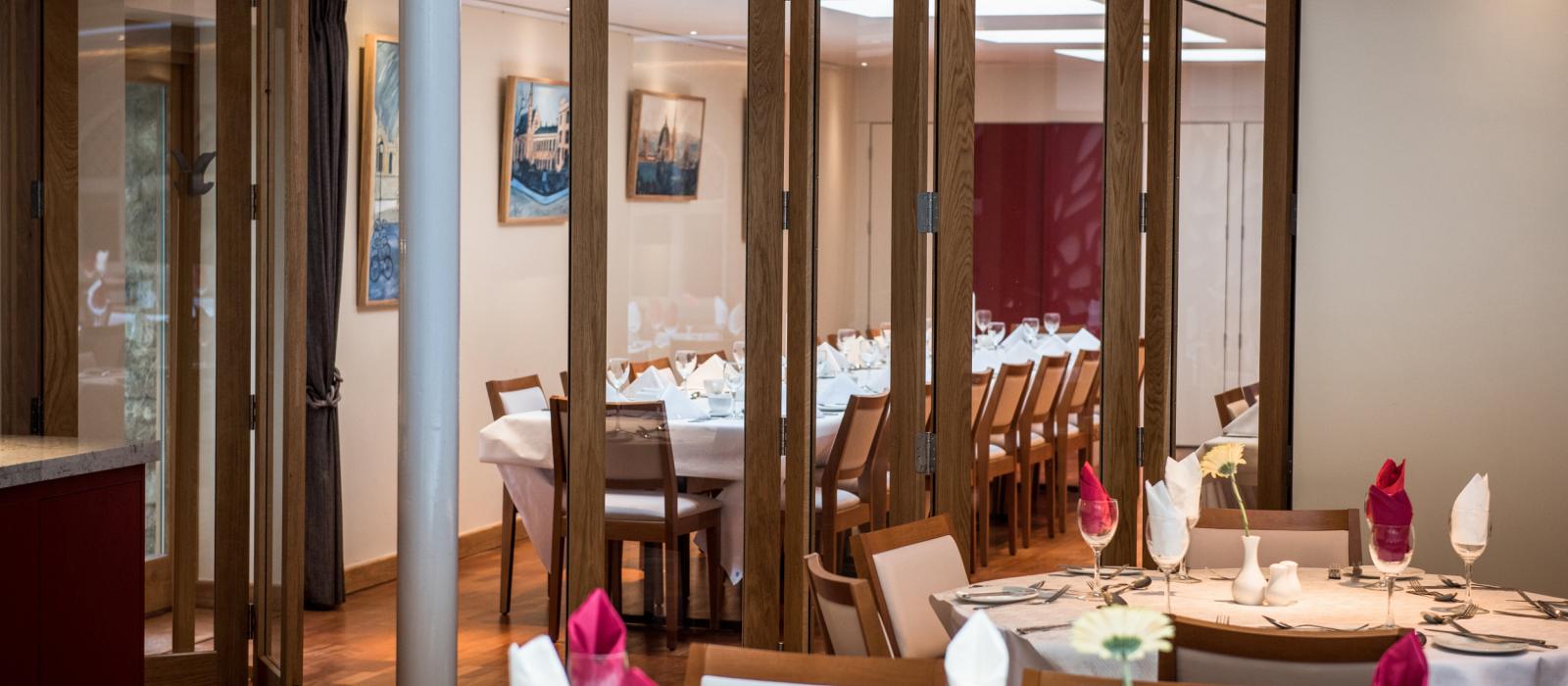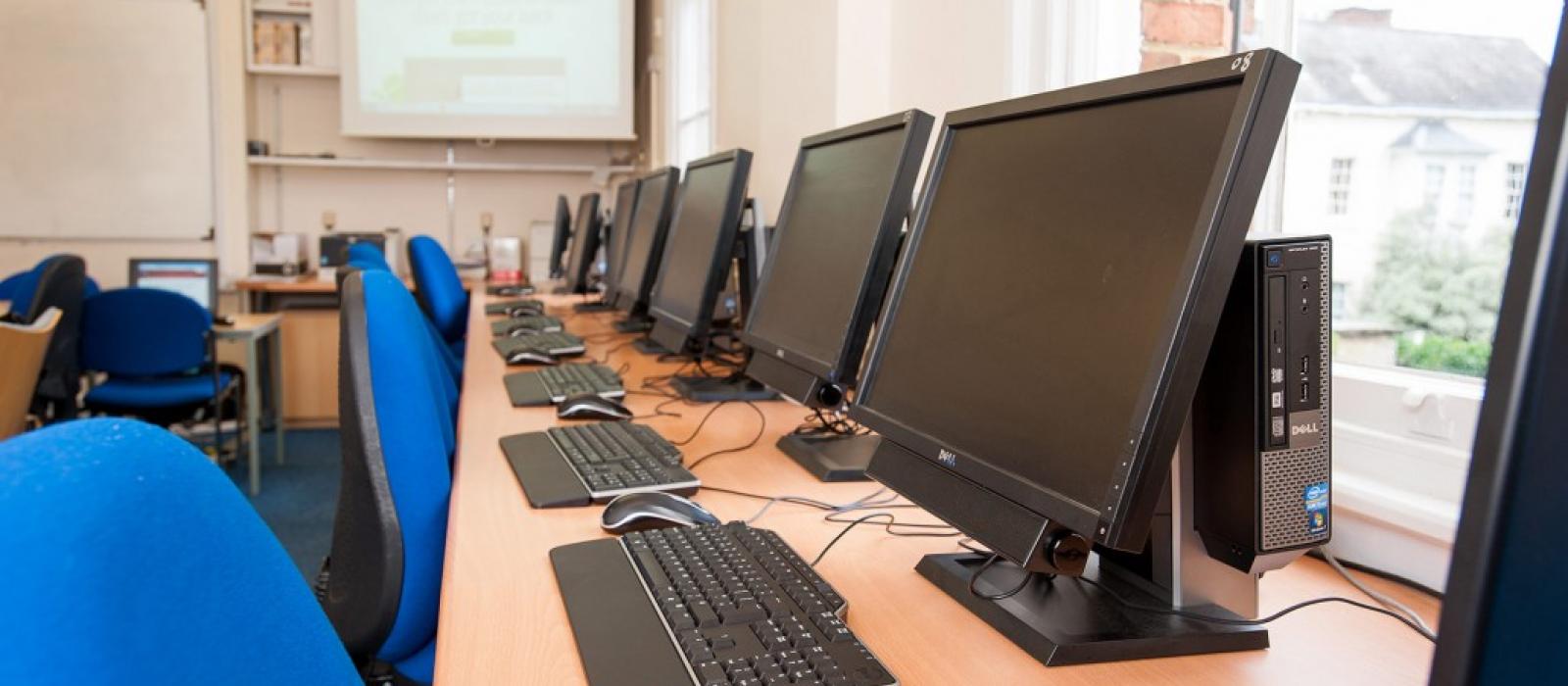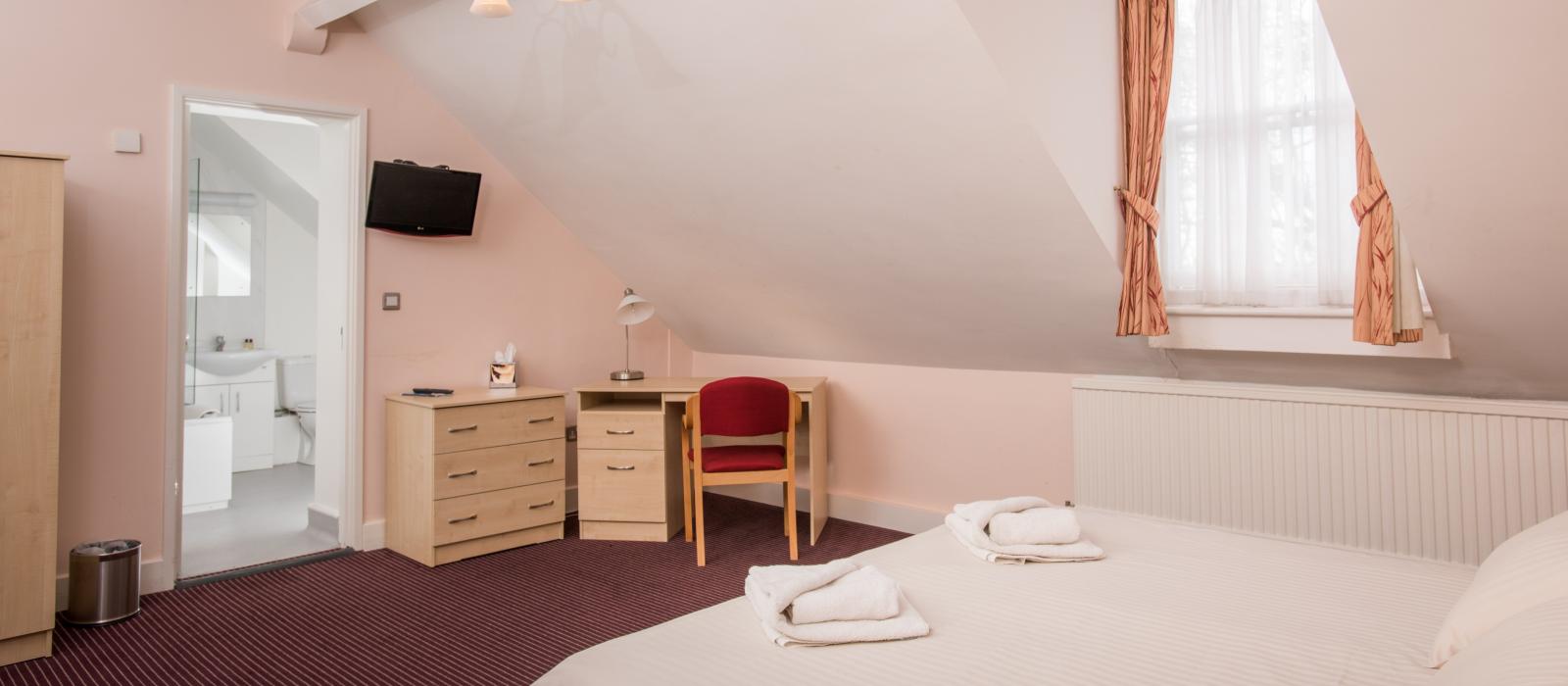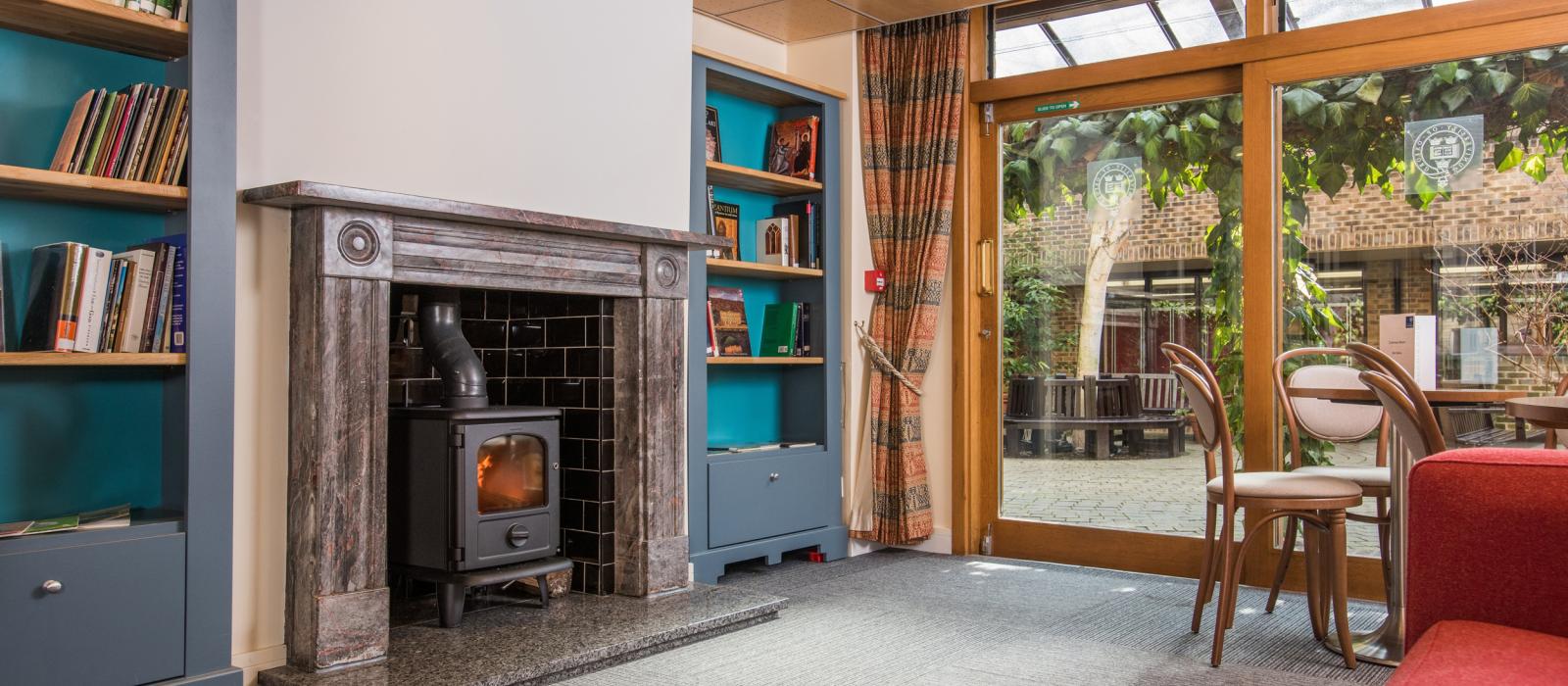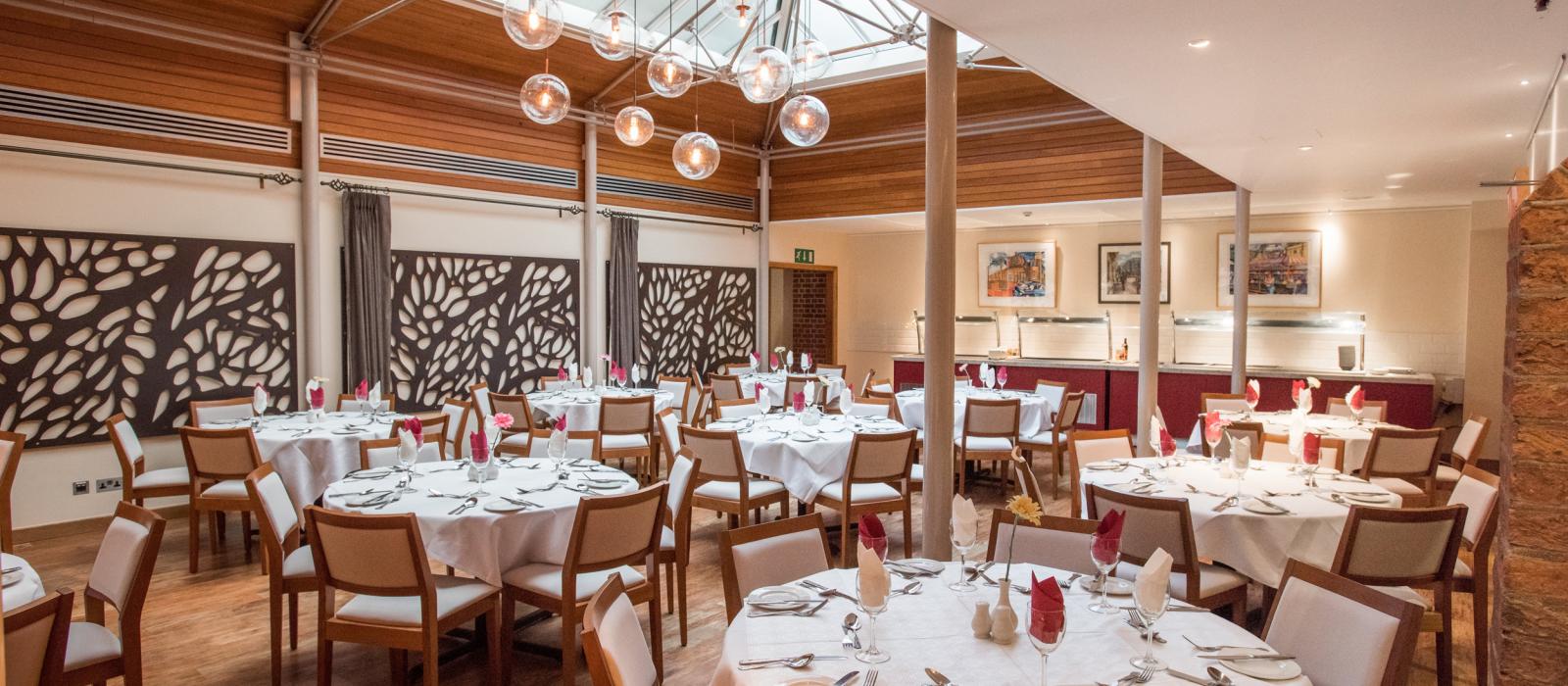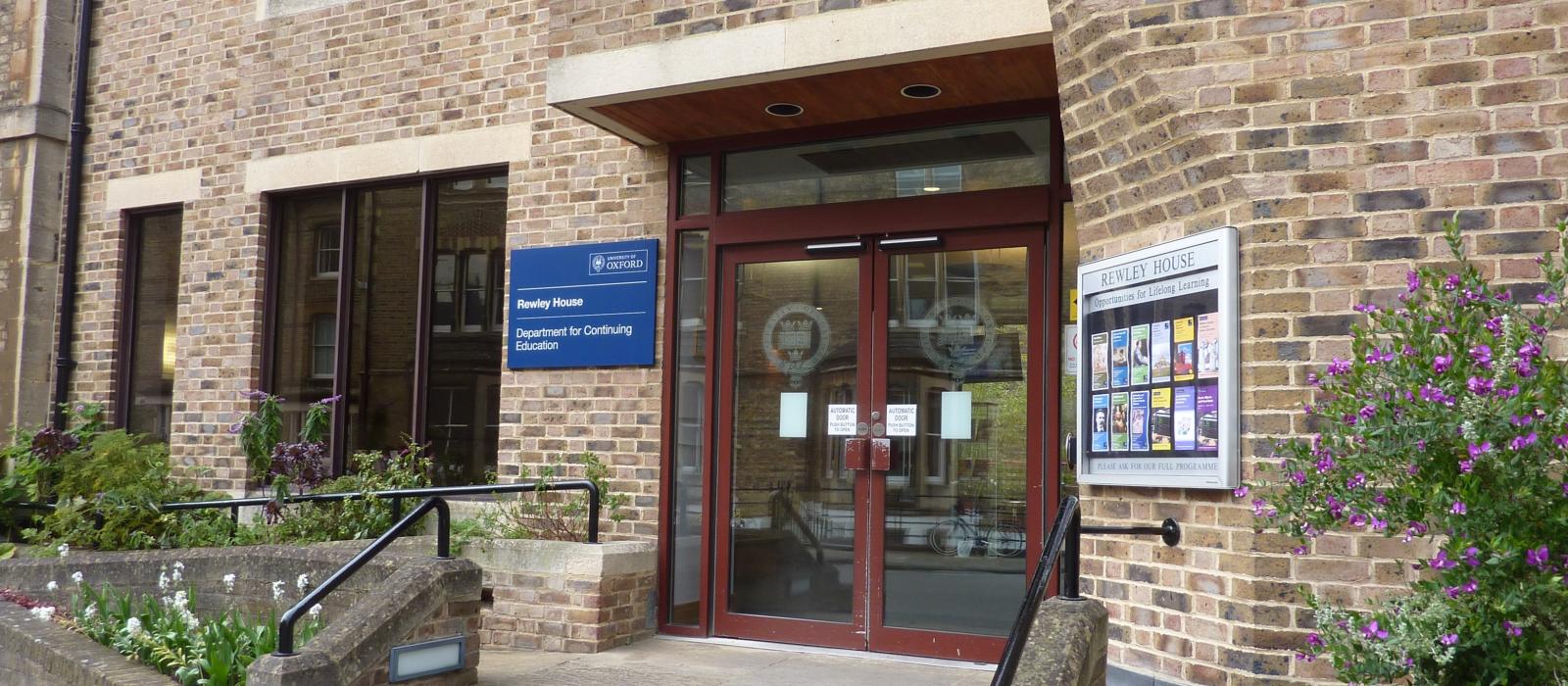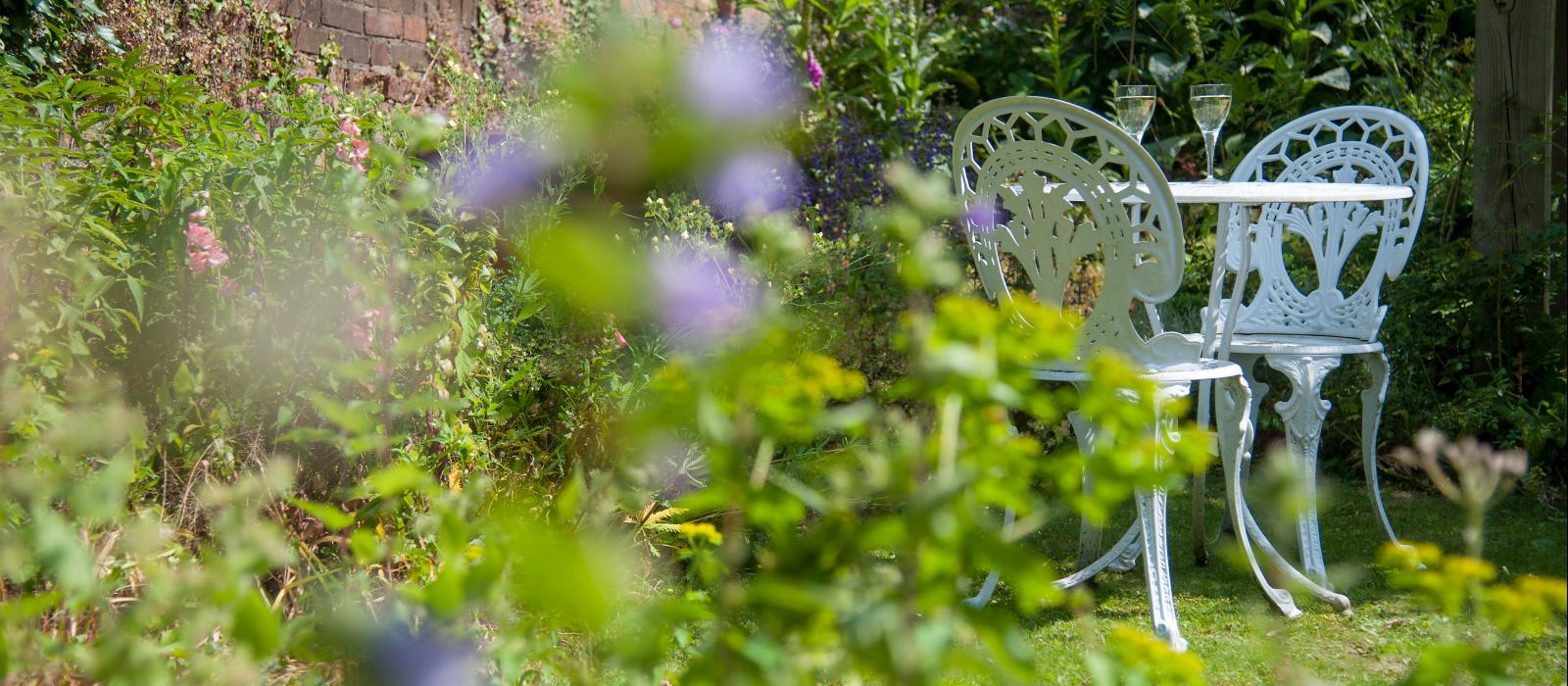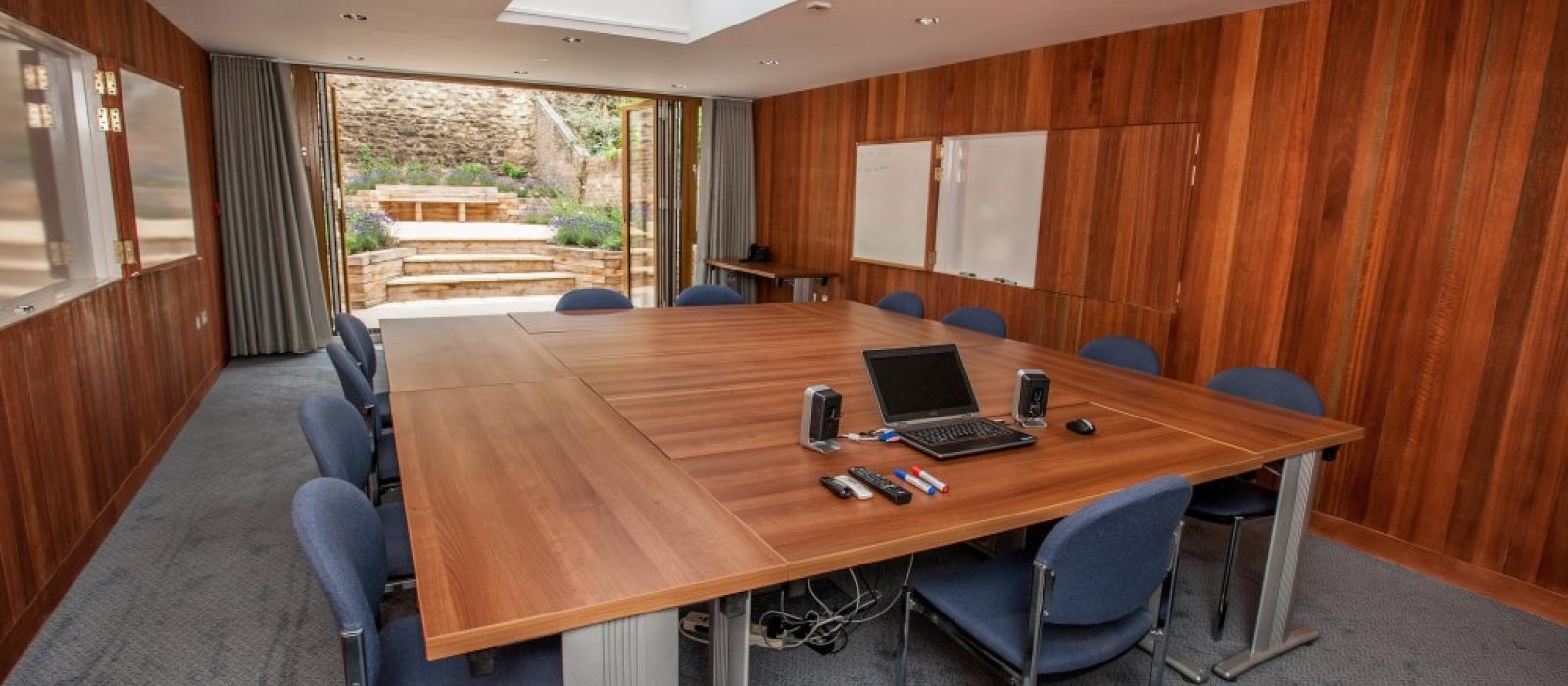 The University of Oxford's Rewley House Residential Centre is the ideal location for short or long stays, rated as 4-star campus accommodation under the Visit Britain National Quality Assurance Standard.
We offer excellent accommodation and conference facilities in the city centre within a few minutes' walk of restaurants and bars (including Brown's and Raoul's), the Oxford Playhouse and Ashmolean Museum and independent shops, such as the Oxford Ceramics Gallery and the Albion Beatnick Bookshop.
We can accommodate up to seventy guests in single, double and twin rooms, all with en-suite facilities. We have two self-contained flats, the Rewley Flat and the Wellington Suite, and the Ruth Windsor Suite for people with mobility difficulties.
We have two conference locations, Rewley House in central Oxford and Ewert House in nearby Summertown. We have a superb range of conference rooms, including a large lecture theatre and seminar and break out rooms which can be configured to your requirements.
This venue offers facilities for hybrid/virtual meetings.
Rewley House
1 Wellington Square, Oxford OX1 2JA
12 meeting spaces with capacity for up to 150 guests for Theatre, Dining, Buffet, Classroom, Boardroom, Cabaret, and Relaxation functions.
Bedrooms 46
Ensuite 46
Standard 0
Breakfast yes
Lunch
Dinner
"The service I received from you was wonderful. I will not hesitate to use your service again"
Department for Continuing Education
Residential Centre Team
res-ctr@conted.ox.ac.uk
01865 270362
www.conted.ox.ac.uk/facilities/index.php
Lecture Theatre

A traditional raked theatre with plush seating.

Facilities

Equipped with a ceiling-mounted data projector, screen, digital lectern for laptop and speaker notes, wireless internet access and flipchart/whiteboard.

Accessibility

Full disable access. Can accommodate up to 10 wheelchair users

Available

Term & Vacation

Mawby Pavilion

Dining 40

Buffet 50

Theatre 48

Classroom 16

Boardroom 24

Cabaret 20

The Mawby Pavilion provides unique accommodation characterised by natural light and bespoke solid ash furniture.

Facilities

Equipped with a ceiling-mounted data projector, screen, laptop, wireless internet access and flipchart/whiteboard.

Accessibility

Fully Accessible

Available

Term & Vacation

Sadler Room

Theatre 50

Classroom 16

Boardroom 24

Cabaret 24

The Sadler Room overlooks the courtyard and benefits from excellent natural light.

Facilities

Equipped with a ceiling-mounted data projector, screen, laptop, wireless internet access and flipchart/whiteboard

Accessibility

Fully Accessible

Available

Term & Vacation

Stopforth Metcalfe Room

Theatre 24

Classroom 12

Boardroom 16

Cabaret 16

The Stopforth Metcalfe room is excellent for small to medium-sized groups.

Facilities

Equipped with a ceiling-mounted data projector, screen, laptop, wireless internet access and flipchart/whiteboard

Accessibility

Fully Accessible

Available

Term & Vacation

Tawney Room

Theatre 48

Classroom 16

Boardroom 24

Cabaret 24

The Tawney Room overlooks Wellington Square.

Facilities

Equipped with a ceiling-mounted data projector, screen, laptop, wireless internet access and flipchart/whiteboard

Accessibility

Ground floor - fully accessible

Available

Term & Vacation

Pickstock Room

Theatre 30

Classroom 12

Boardroom 24

Cabaret 16

The room's large dimensions allow it to be used for a variety of purposes.

Facilities

Equipped with a ceiling-mounted data projector, screen, laptop, wireless internet access and flipchart/whiteboard

Accessibility

First floor, no lift

Available

Term

Nr. 11 Meeting Room

Theatre 24

Classroom 12

Boardroom 16

Cabaret 16

This is a handsome board-walled room. It has bi-fold doors which open onto a pretty terraced garden.

Facilities

Equipped with a ceiling-mounted data projector, screen, laptop, wireless internet access and flipchart/whiteboard

Accessibility

Basement, no disabled access

Available

Term & Vacation

Computer Teaching Room

We have excellent facilities which cater for students' academic needs.

Facilities

Equipped with a ceiling-mounted data projector, screen, laptop, wireless internet access and flipchart/whiteboard

Accessibility

First floor – no disabled access

Available

Term & Vacation

Common Room

Our comfortable Common Room has a fully licensed bar open daily between 9 am and 10.30pm. You can relax here with the complimentary daily newspapers or enjoy your drinks in the shady courtyard. There is also a permanent exhibition of the department's history.

Facilities

Accessibility

Basement floor, fully accessible

Available

Term & Vacation

Dining Room

Our spacious dining room is lit naturally by a vaulted atrium and seats 84 guests. Another 48 guests can be seated in the Acland Room adjacent, for a total capacity of 132.

Facilities

Accessibility

Full disabled access, basement floor

Available

Term & Vacation

Acland Room

Adjacent to the Dining room, can be closed off to make a private dining area.

Facilities

Access to a secluded garden

Accessibility

Full disabled access, basement floor

Available

Term & Vacation

Ewert House

Theatre 50

Classroom 30

Boardroom 20

Cabaret 30

Ewert House's facilities are highly adaptable. The range and selection of rooms enable a variety of conference and meeting solutions. 10 spacious meeting/lecture rooms and 6 smaller seminar rooms (ideal for break-out sessions) with audio visual equipment. A separate computer teaching room with terminals for 20 students plus one instructor

Facilities

Accessibility

Disability access, with a dedicated lift for guests with special mobility needs. 3 disabled parking spaces available.

Available

Term & Vacation