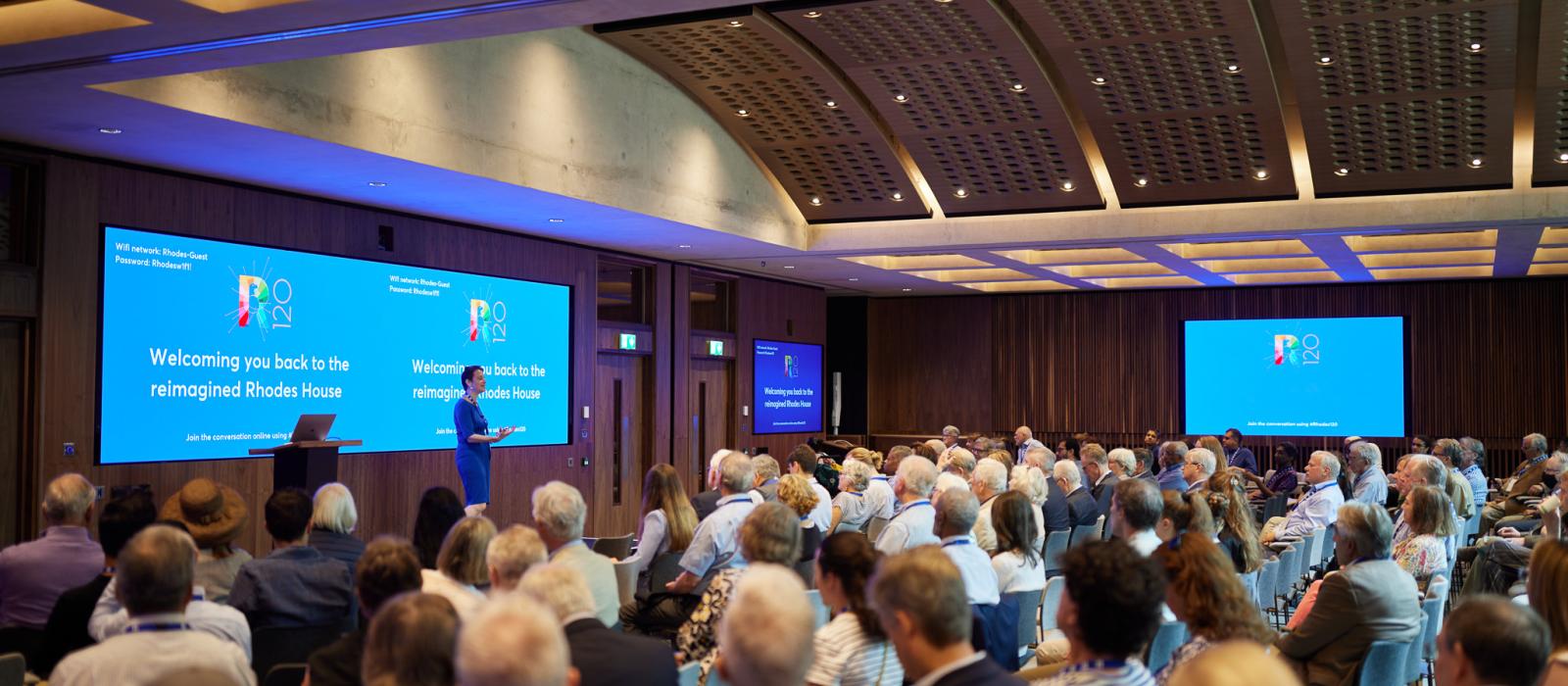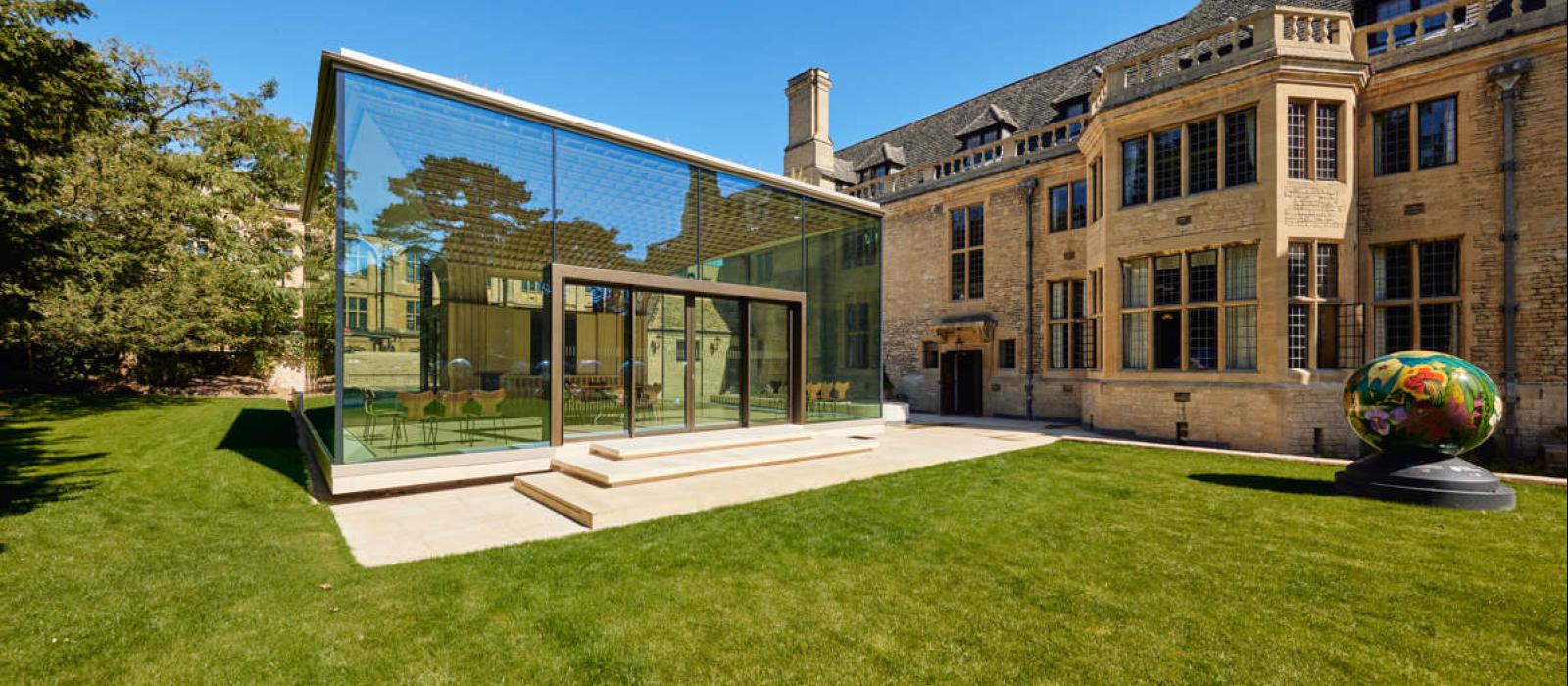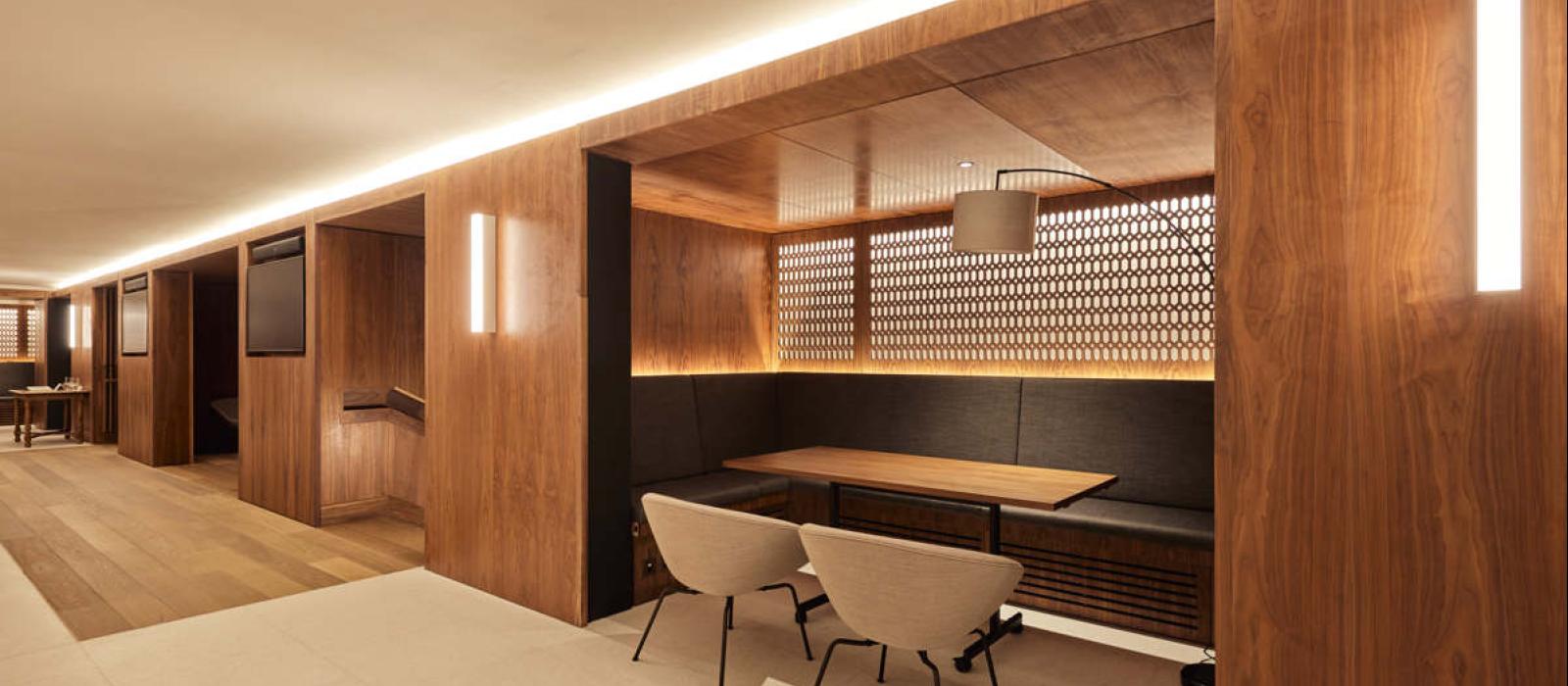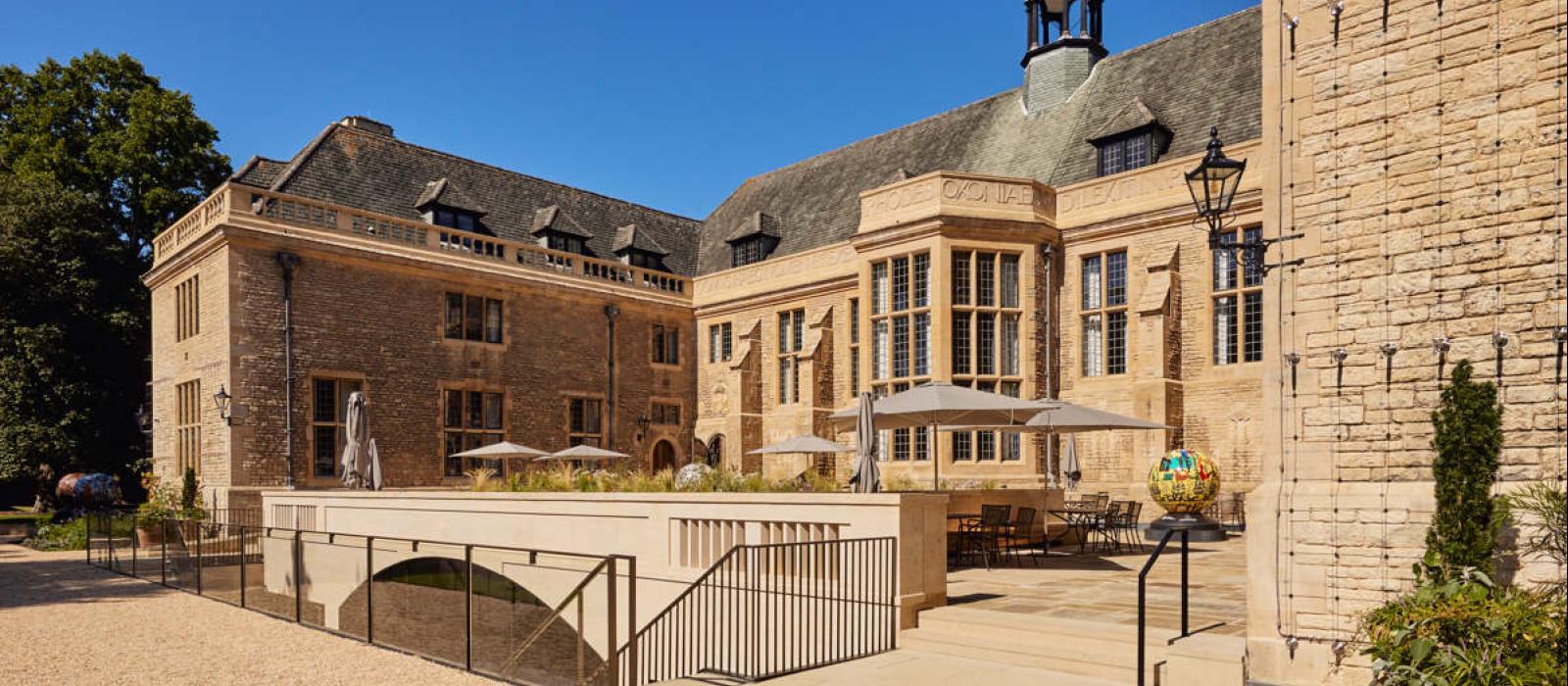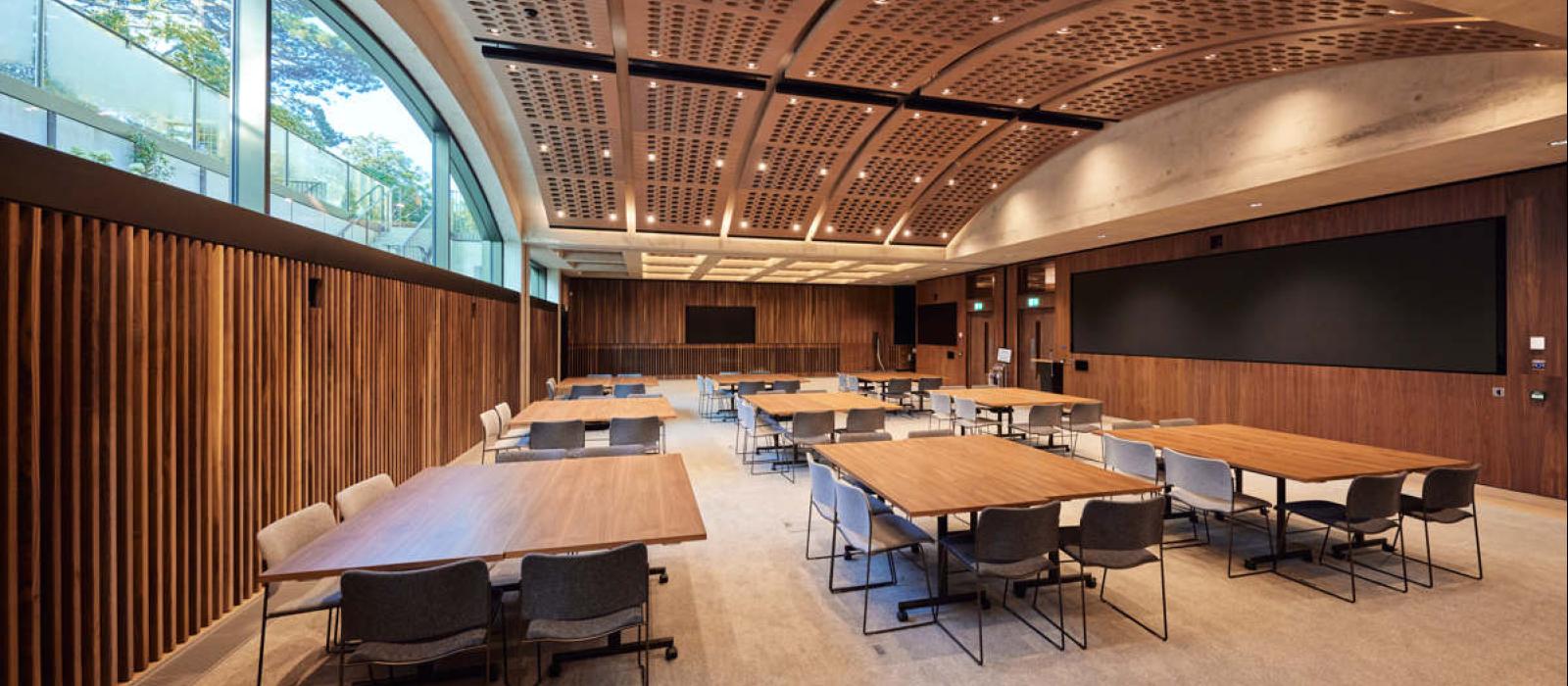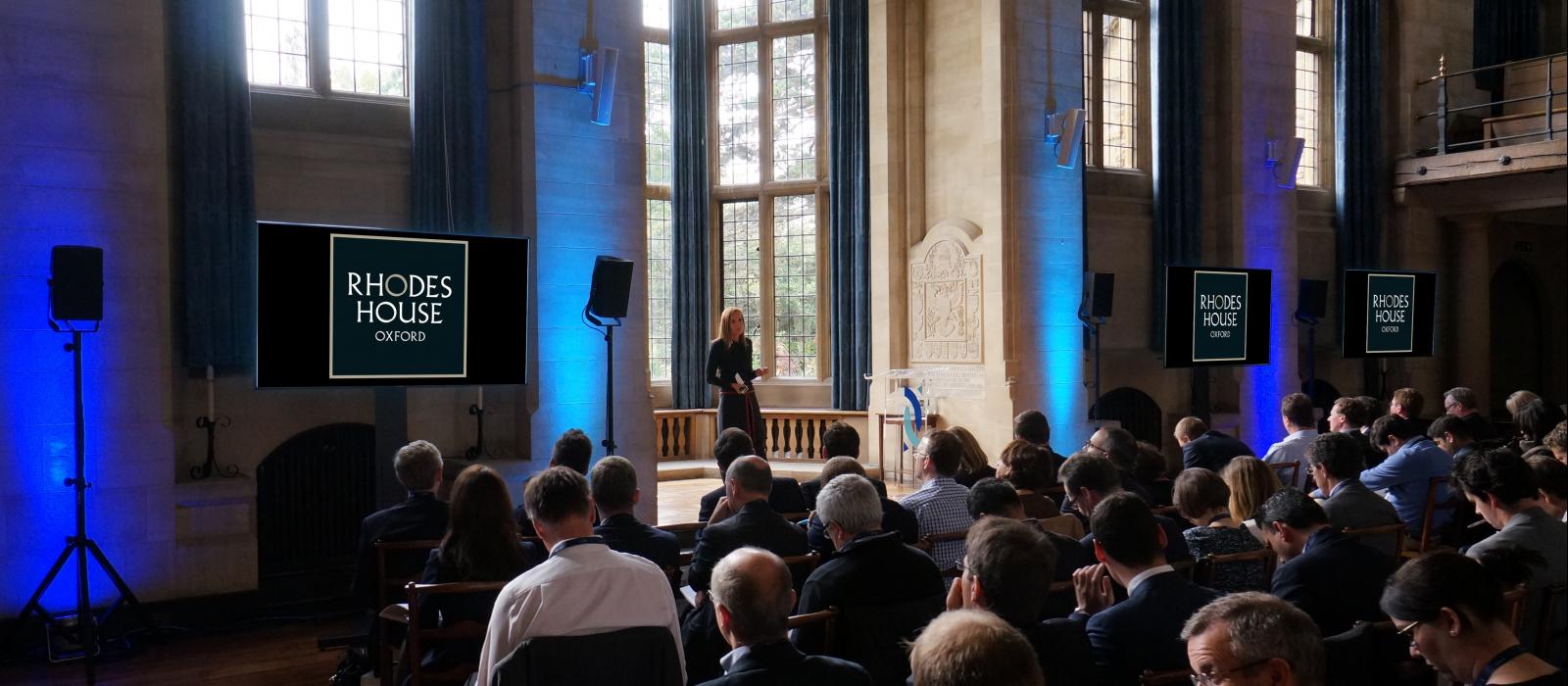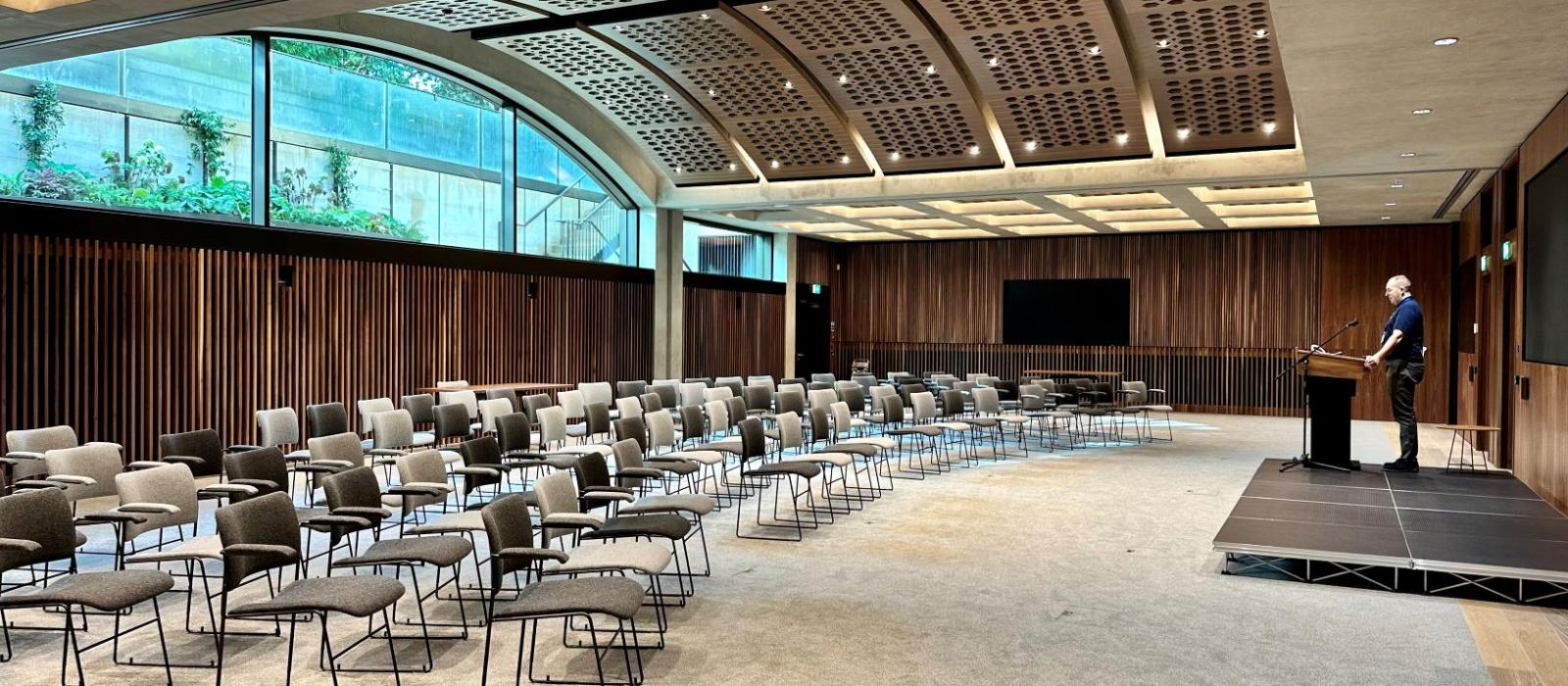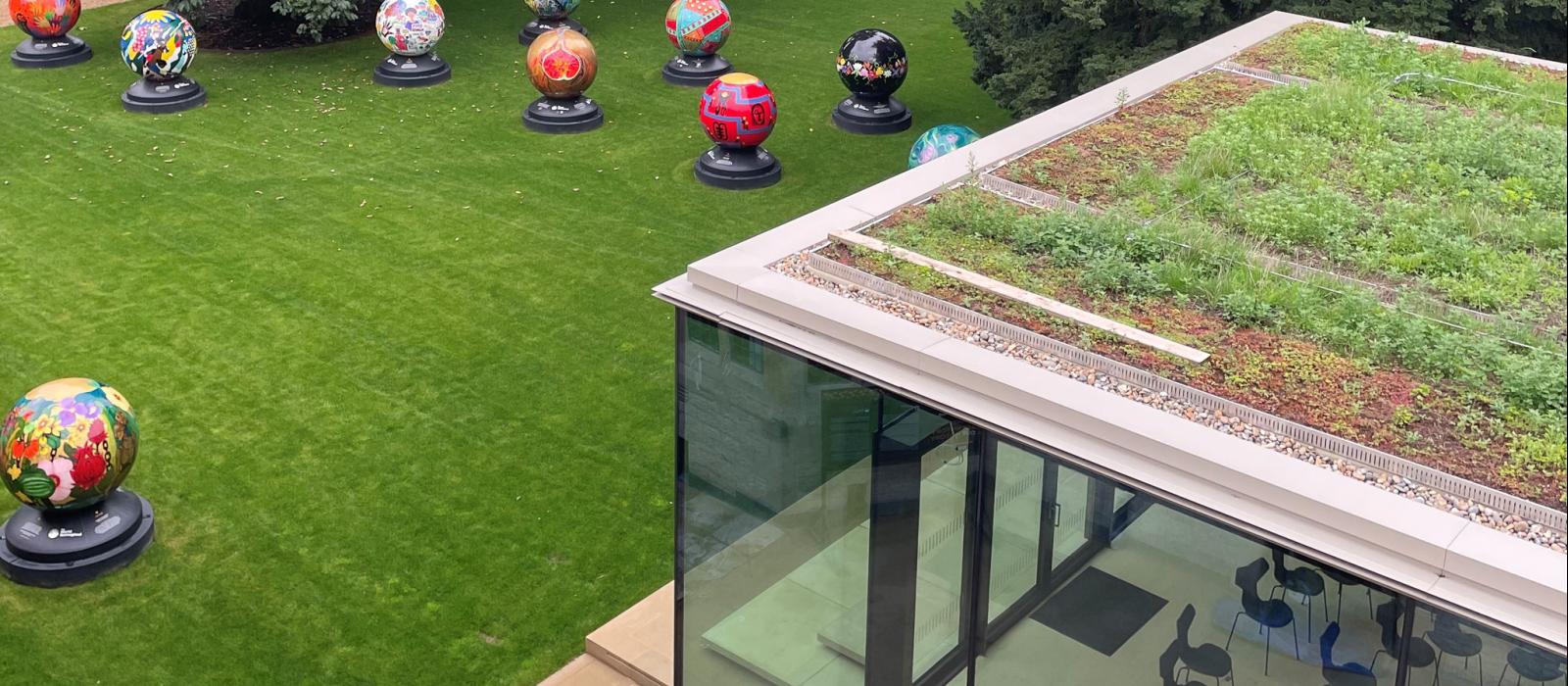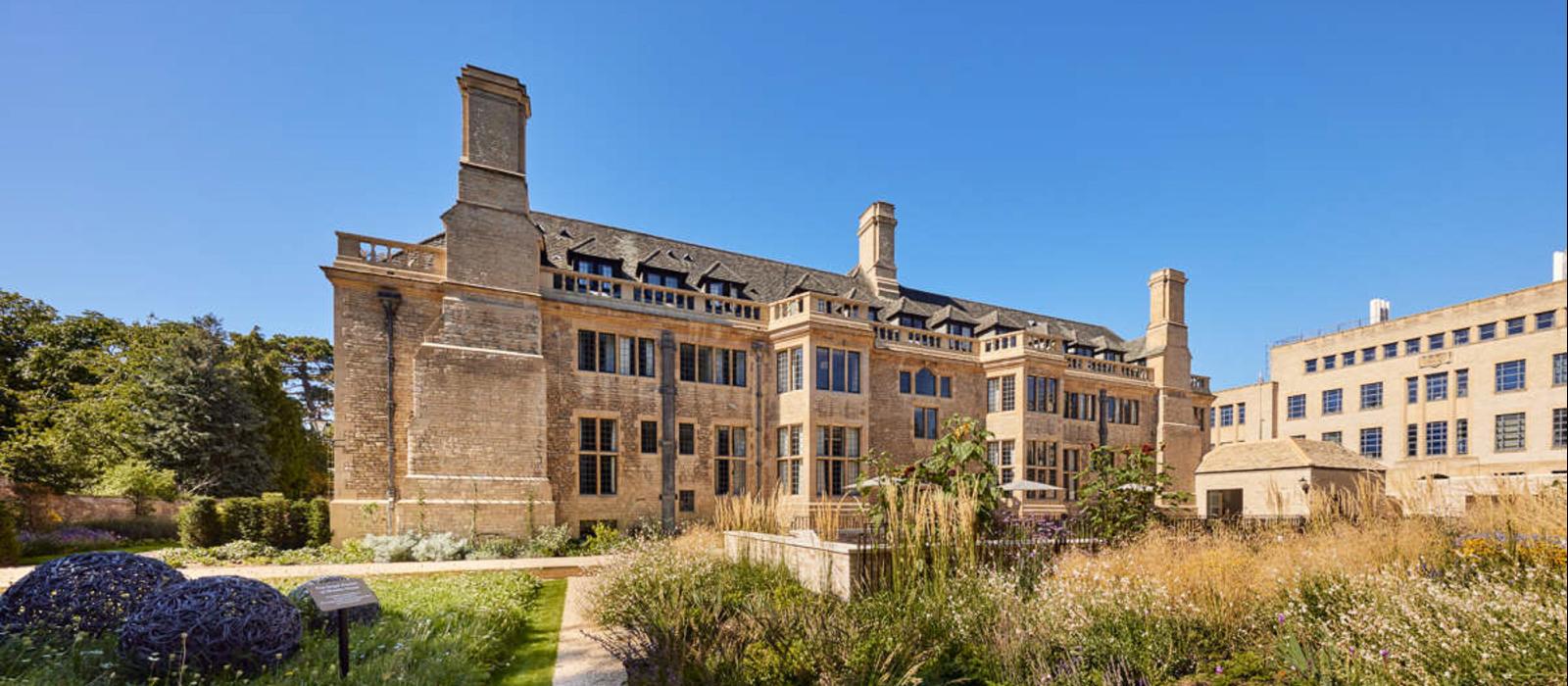 Rhodes House is a magnificent, exclusive, year-round venue located in the heart of Oxford. It has proved popular for meetings, product launches, training and recruitment events, as well as corporate hospitality. Successful events have been hosted by organisations of varying size and sector, including major finance companies, international medical professionals and government bodies. The house can be hired for private celebrations, dinners and garden parties. We also welcome enquiries for wedding ceremonies and receptions year round.

Rhodes House is a building steeped in history. As the headquarters of one of the world's most prestigious international scholarship programmes, it has supported the education of world leaders, Nobel scientists and others at the forefront of many professions, all of whom enjoyed using the wonderful facilities.

Completed in 1928, the house itself resembles a Cotswold mansion and is surrounded by glorious walled gardens where a magnificent and colourful floral display is a highlight.

Today, it is home to the city's newest and most technologically advanced conference and convening centre with multiple meeting spaces, a large dining hall and 35 en-suite bedrooms, creating a unique place to bring people together all year round.The flexible space also includes the impressive McCall MacBain Hall, seating up to 150 for dinner and 250 for a reception. The walls are adorned with portraits of famous leaders, including Nelson Mandela, who visited and wrote of his 'unforgettable experience'.

There are two smaller rooms, the Reception Room and the Beit Room, which are ideal for smaller functions of around 60-80 guests.
This venue offers facilities for hybrid/virtual meetings.
Rhodes House
South Parks Road, Oxford OX1 3RG
6 meeting spaces with capacity for up to 280 guests for Theatre, Classroom, Boardroom, Cabaret, Reception, Dining, Buffet, and Receptions functions.
Bedrooms 35
Ensuite 35
Standard 0
Breakfast yes
Lunch yes
Dinner yes
"Thank you for offering this service, it was so easy to use and I had several responses."
Santa Clara University
Norman Meyer
events@rhodeshouse.ox.ac.uk
01865 282599
www.rhodeshouseoxford.com
Convening Hall

Theatre 280

Classroom 108

Boardroom 56

Cabaret 108

Reception 300

Flexible conference space. Our main convening hall can be subdivided, giving conference organisers huge flexibility. Fully open it is an airy space for 280 delegates, but can be divided into three for smaller events.

Facilities

State-of-the-art AV systems created by our talented specialist team to share your discussions with the world.

Accessibility

Available

Term & Vacation

McCall MacBain Hall

Dining 150

Buffet 150

Theatre 200

Classroom 90

Boardroom 54

Cabaret 90

A high vaulted baronial hall with an unusual semi-circular 'high table' and plenty of natural light.

Facilities

Flexible dining and seating layouts available using the period furniture belonging to the house and designed by the architect. Full audio-visual equipment can be put in place in addition to the extensive wireless and broadband coverage throughout the house.

Accessibility

Ground floor, three steps into building or wheelchair access through Garden Gate.

Available

Term & Vacation

Beit Room

Dining 45

Buffet 45

Theatre 60

Classroom 30

Boardroom 32

Cabaret 20

The most intimate of the ground floor function rooms, the Beit Room is oak-panelled with bookshelves and windows on three sides overlooking the gardens.

Facilities

Licensed for weddings and civil ceremonies, it also has full wireless and broadband coverage.

Accessibility

Ground floor, three steps into building or wheelchair access through Garden Gate.

Available

Term & Vacation

Reception Room

Buffet 30

Theatre 30

Classroom 15

Boardroom 18

Cabaret 15

Similar in style to the Beit Room, the Reception Room is ideal for small receptions or for refreshments or buffet lunch.

Facilities

Licensed for weddings and civil ceremonies, it also has full wireless and broadband coverage.

Accessibility

Ground floor, three steps into building or wheelchair access through Garden Gate.

Available

Term & Vacation

The Gardens

The award-winning gardens are available for private hire for garden parties, product launches, drinks receptions and outdoor celebrations, with or without the use of a marquee and can, of course, be used by delegates attending day meetings and conferences. T

Facilities

Accessibility

Wheelchair access through Garden Gate.

Available

Term & Vacation

Glass Pavilion

Theatre 50

Classroom 25

Reception 50

The reflective glass walls of the Rhodes House Garden Pavilion perfectly complements the traditional architecture of the house and gardens. Models of its soaring wooden ceilings were exhibited at the Royal Academy this summer. They are an elegant yet contemporary backdrop to any gathering or discussion.

Facilities

Accessibility

Available

Term