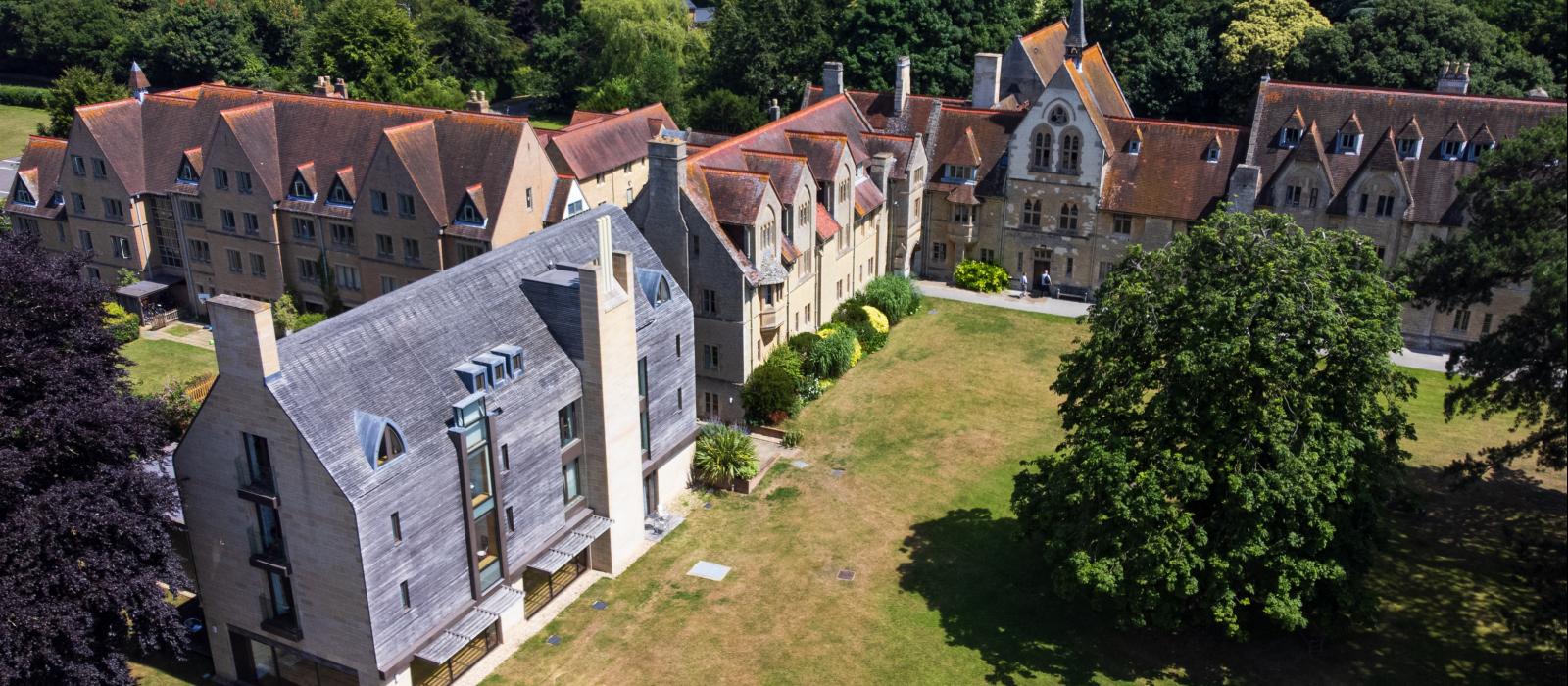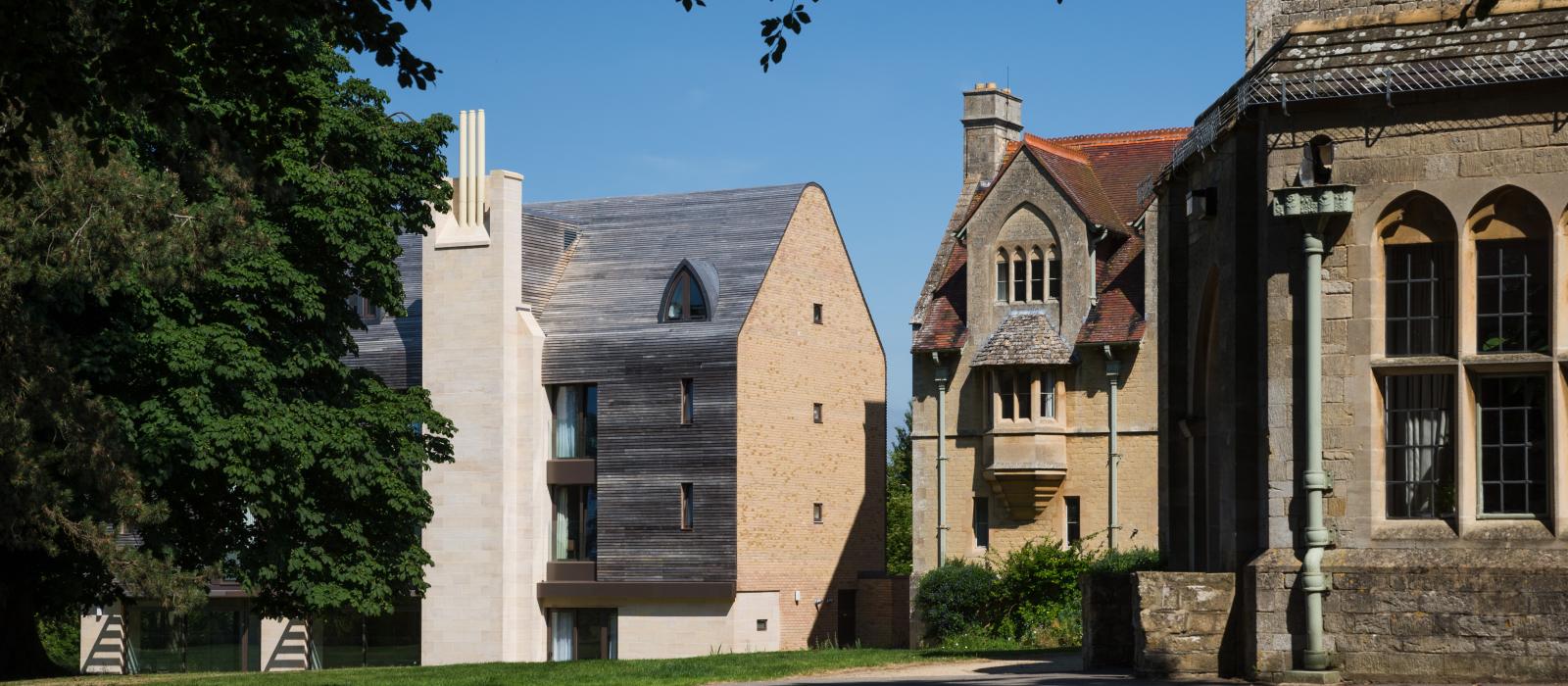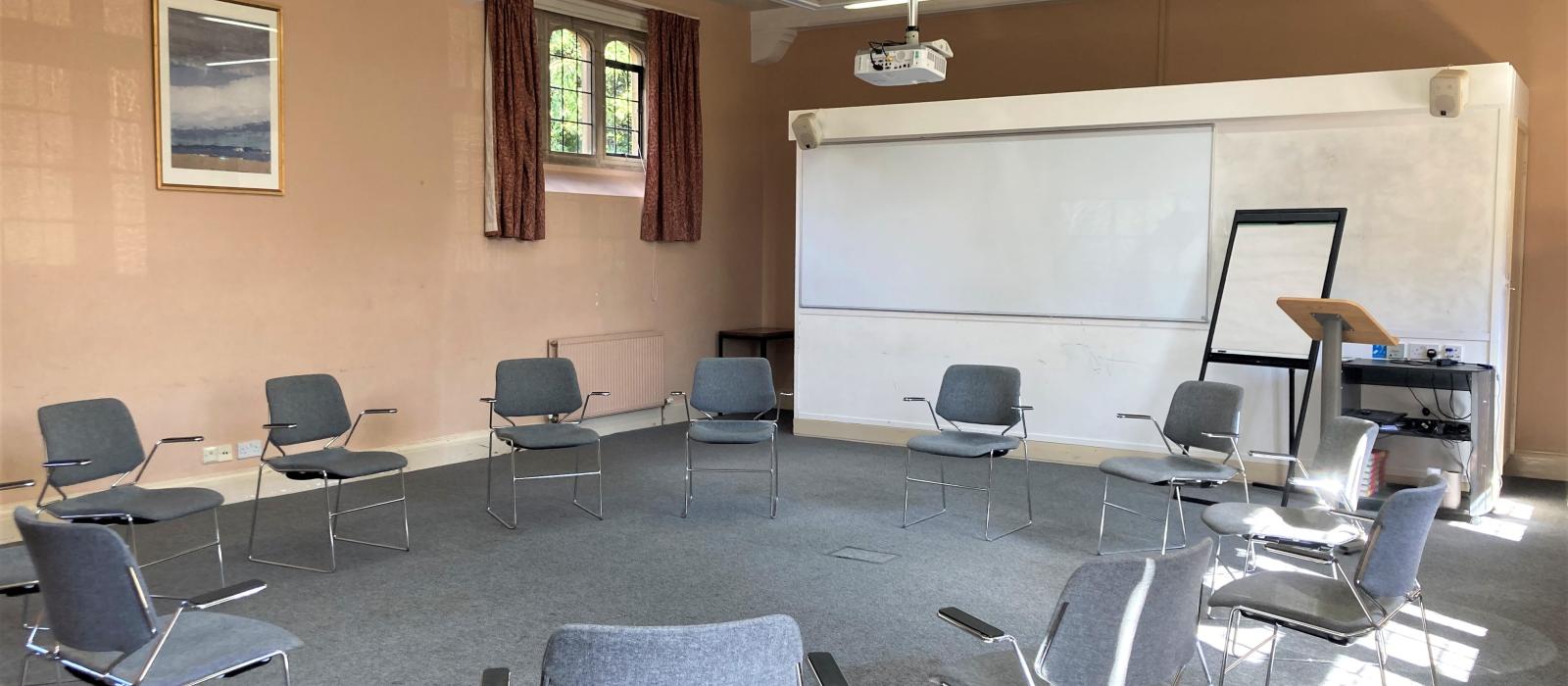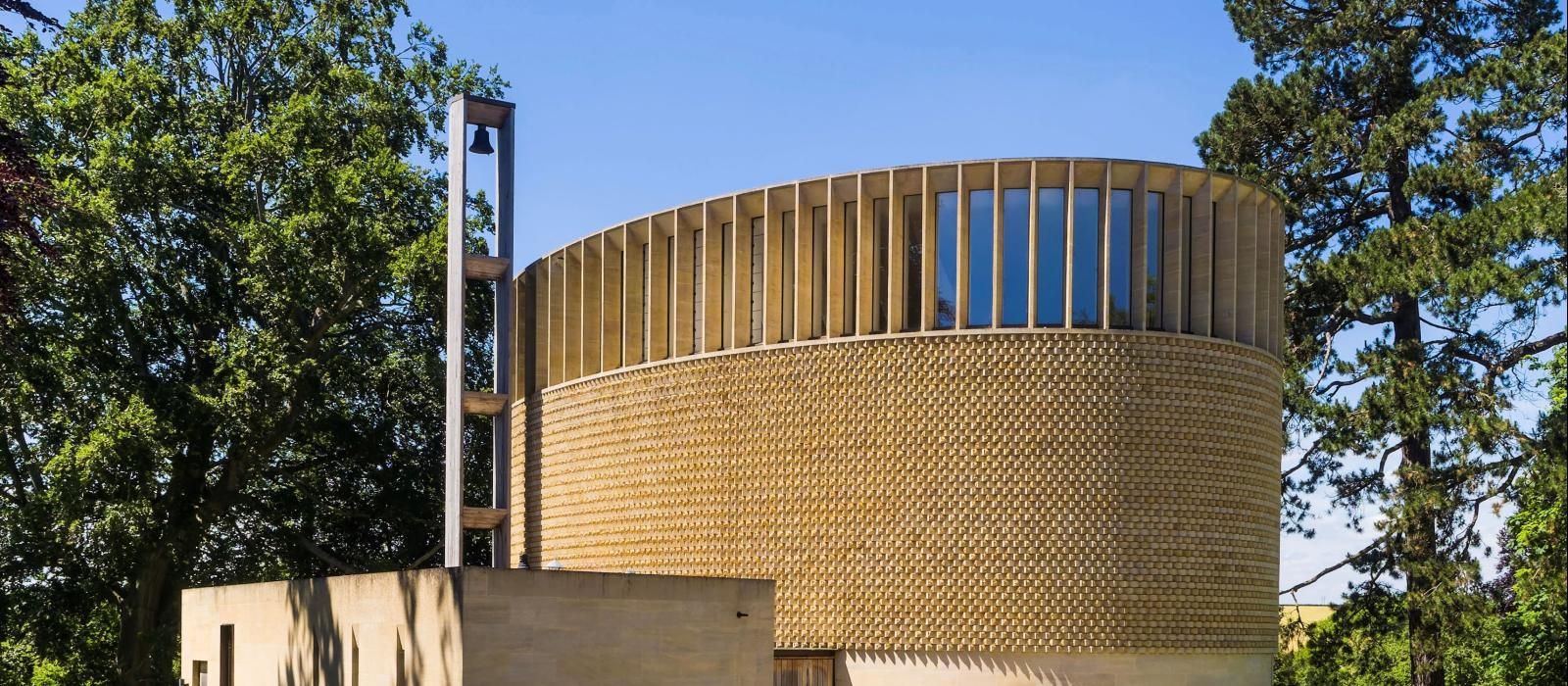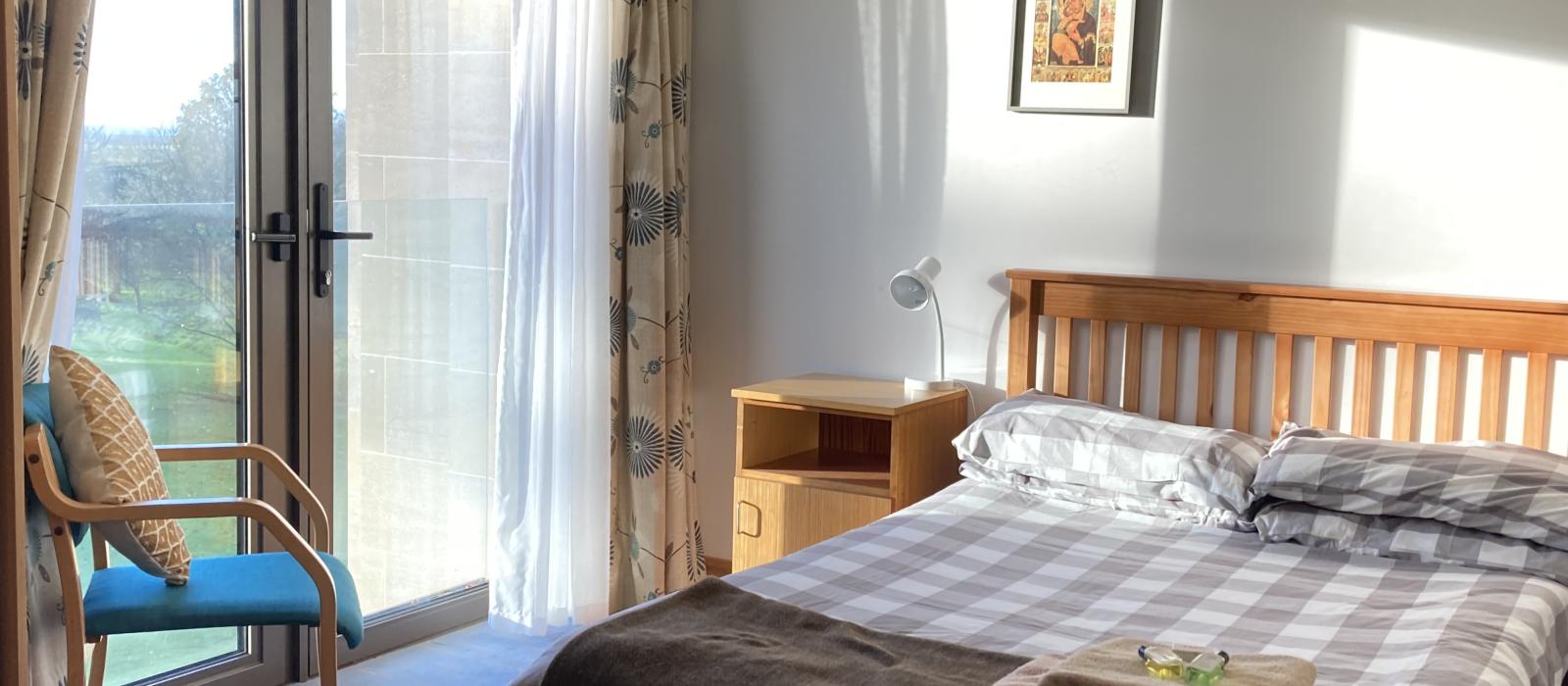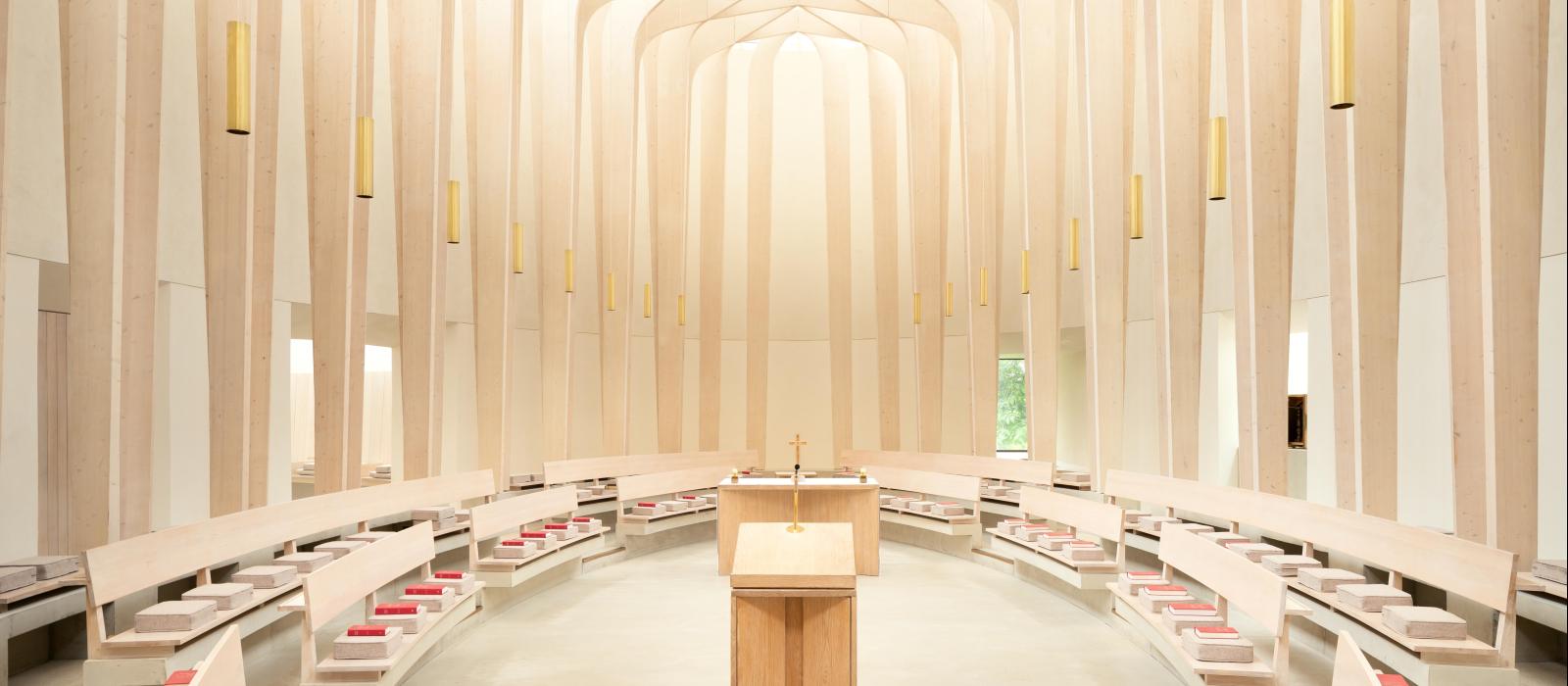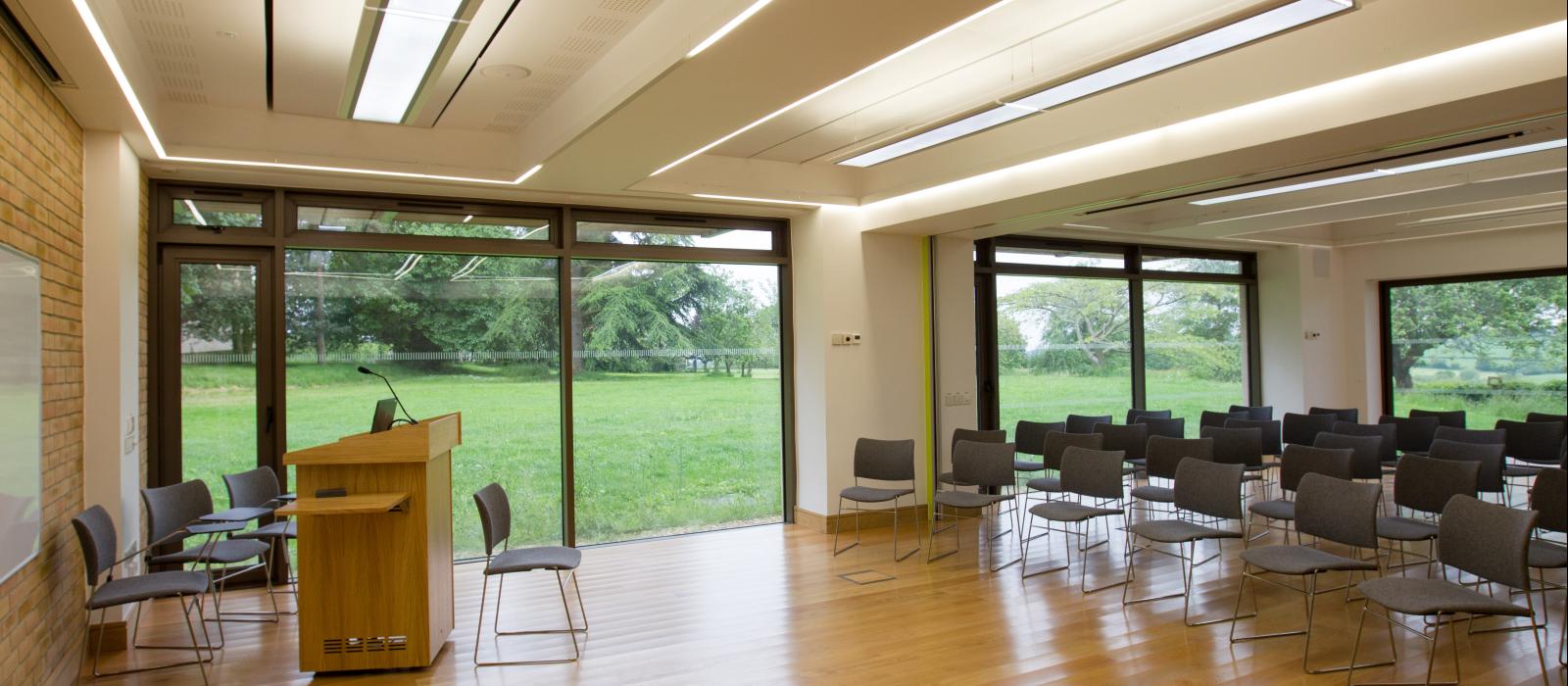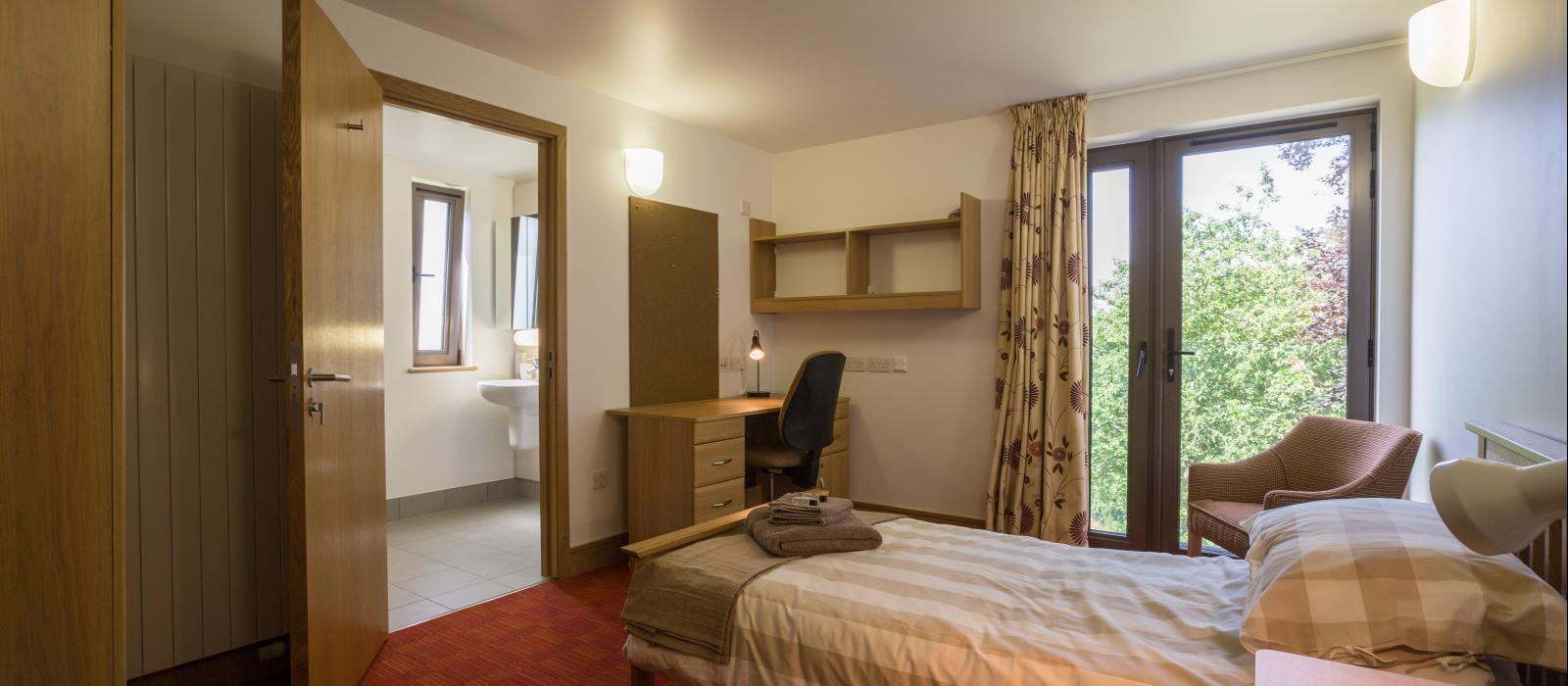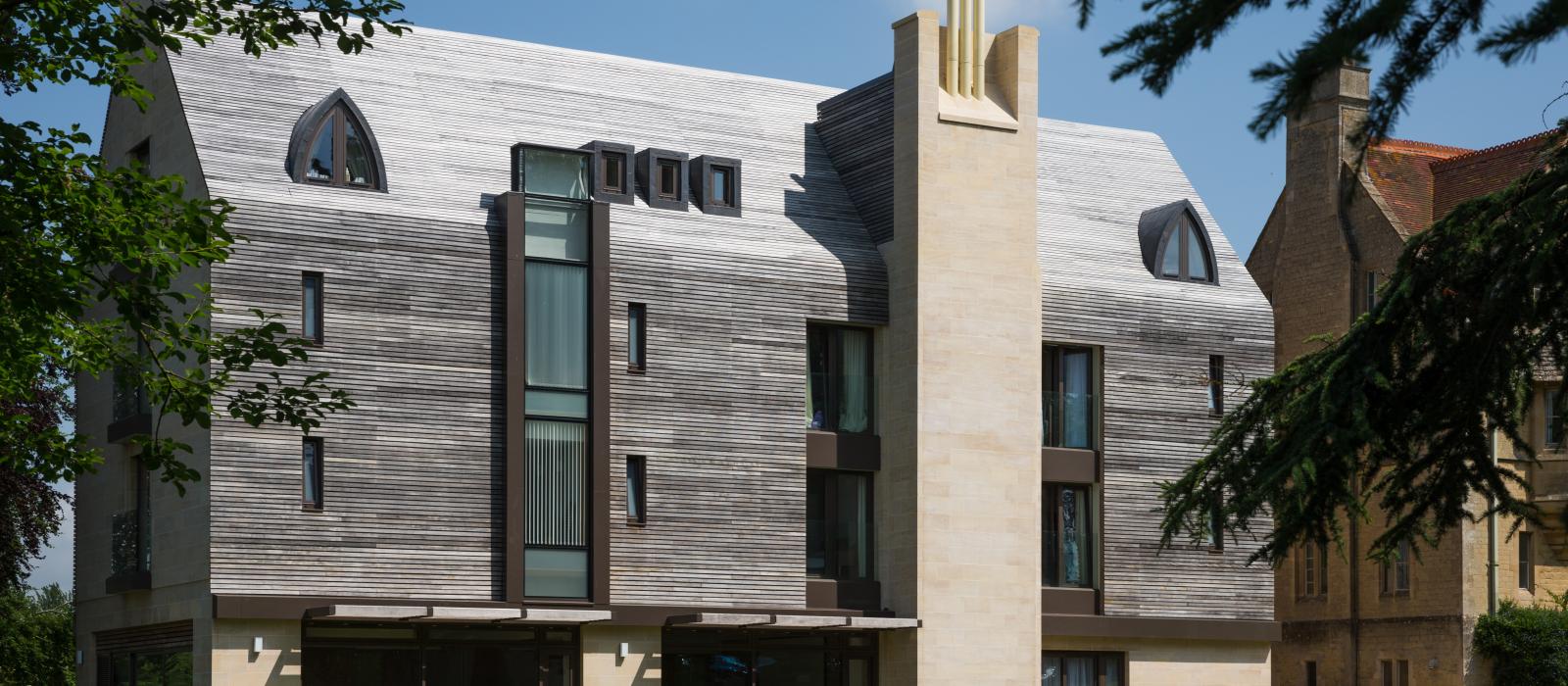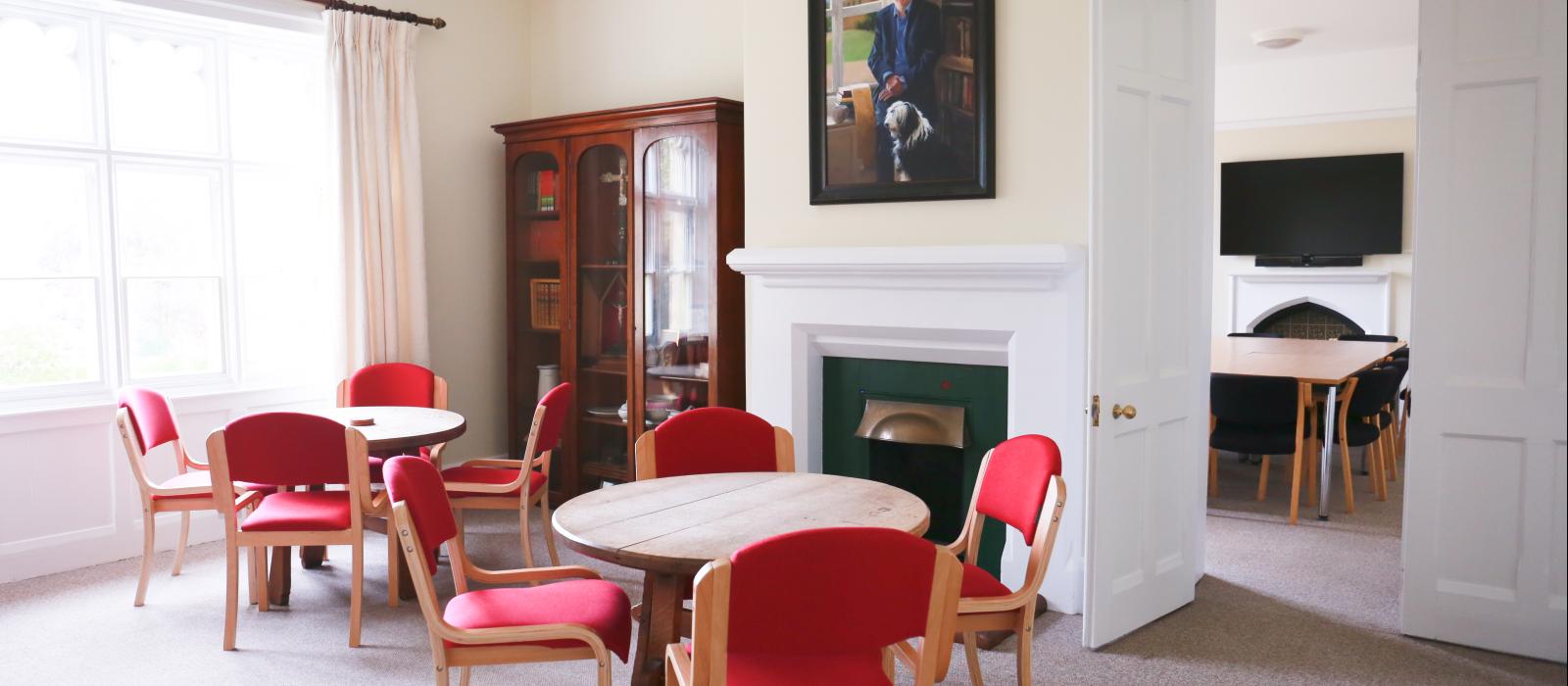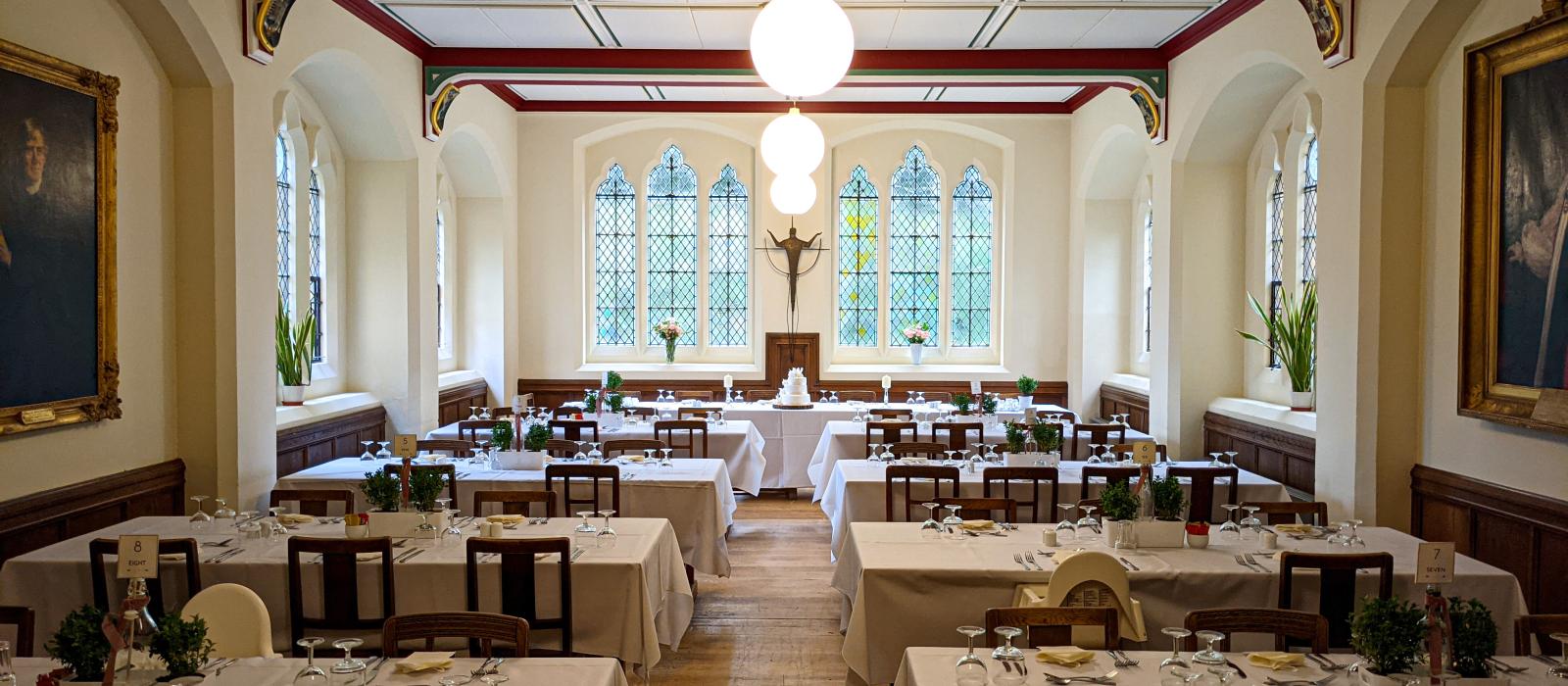 Ripon College Cuddesdon is a very attractive venue with a mix of historic and modern buildings for residential conferences, retreats, meetings, training courses, away days and special occasions.
We have a range of meeting rooms for group sizes from 8 to 80 people for day meetings, and residential accommodation for up to 55. Included in these numbers, is a dedicated self-contained Retreat and Conference Centre consisting of 14 modern en-suite bedrooms with its own meeting room, lounge, kitchen and library. Being a theological college, we offer several worship spaces including the award-winning contemporary Edward King Chapel and an outdoor Forest Church.
Located only 6 miles from Oxford City Centre in the rural village of Cuddesdon, we have the advantage of easy access from the M40, plenty of free parking and access to the beautiful surrounding countryside.
This venue offers facilities for hybrid/virtual meetings.
7 meeting spaces with capacity for up to 100 guests for Theatre, Classroom, Boardroom, Dining, Buffet, and Other functions.
Bedrooms 55
Ensuite 31
Standard 24
Breakfast yes
Lunch yes
Dinner yes
"Your team have been absolutely fantastic, so a huge thanks to you."
Procter & Gamble
The Hospitality Team
hospitality@rcc.ac.uk
01865 874404
https://www.rcc.ac.uk/

Harriet Monsell Room

Theatre 80

Classroom 40

Boardroom 30

Large modern meeting room with two glass walls for stunning views and direct access to the gardens, with dedicated break-out area for refreshments and toilets.

Facilities

Fully equipped with laptop, data projector, screen, lectern, microphone, speakers, portable conference camera, whiteboard/flipchart, WiFi and hearing loop.

Accessibility

Full disabled access, ground floor with ramp and assisted door opener to building.

Available

Term & Vacation

Graham Room

Theatre 60

Classroom 30

Boardroom 20

Large versatile meeting room in the historic part of the College. It is close to the Common Room which is used for refreshments with a log-burner for use in winter and access to the gardens in summer.

Facilities

Equipped with laptop, data projector, screen, speakers, portable conference camera, whiteboard/flipchart, WiFi and hearing loop.

Accessibility

Full disabled access, ground floor with internal ramp to Common Room.

Available

Term & Vacation

Davison Room

Theatre 30

Classroom 20

Boardroom 12

Medium sized meeting room in a quiet location with direct access to the gardens.

Facilities

Equipped with laptop, data projector, screen, speakers, portable conference camera, whiteboard/flipchart and WiFi.

Accessibility

Full disabled access, ground floor.

Available

Term & Vacation

Seminar Room

Small meeting room for boardroom style meetings in an attractive historic room with adjoining break-out room for group work and refreshments.

Facilities

Equipped with WiFi, laptop, electronic screen and conference camera ideal for hybrid meetings or delivery of online training as well as executive meetings.

Accessibility

3 steps leading into the building, no disabled toilet facilities in this building

Available

Term & Vacation

Clewer Room

Informal meeting room or lounge with a boardroom table and a casual seating area, with adjacent full-equipped kitchen.

Facilities

WiFi, Whiteboard/flipchart

Accessibility

Disabled access, on the 3rd floor accessed by a lift (nearby fully accessible double bedroom on the same floor)

Available

Term & Vacation

Dining Hall

Beautiful historic Dining Hall. In term-time it is set up for communal dining with students with meals collected from the adjoining servery and coffee/tea station. In term-time, the Hall is used for conference groups or it can be hired separately for special occasions.

Facilities

Tables and chairs can be arranged to suit a variety of functions. For special occasions, tables can be set with tablecloths, napkins, place names, candelabra, etc.

Accessibility

Disabled access, ground floor with ramp. If meals are being taken through the servery, catering staff will assist with carrying trays to the table.

Available

Term & Vacation

Edward King Chapel

A stunning contemporary Chapel designed by the renowned architect, Niall McLaughlin, completed in 2013. It is a space intended only for prayer with fixed collegiate seating so congregants face one-another. The light filtering down into the space from the high clerestorey and weave of columns reflecting the surrounding trees outside, and the excellent acoustics make for a unique venue.

Facilities

Altar, lectern, credence table, hymn books, electronic organ and WiFi. If you wish to celebrate a Eucharist, we can loan vessels, linen, vestments and consumables by arrangement.

Accessibility

Full disabled access, ground floor with ramp

Available

Term & Vacation