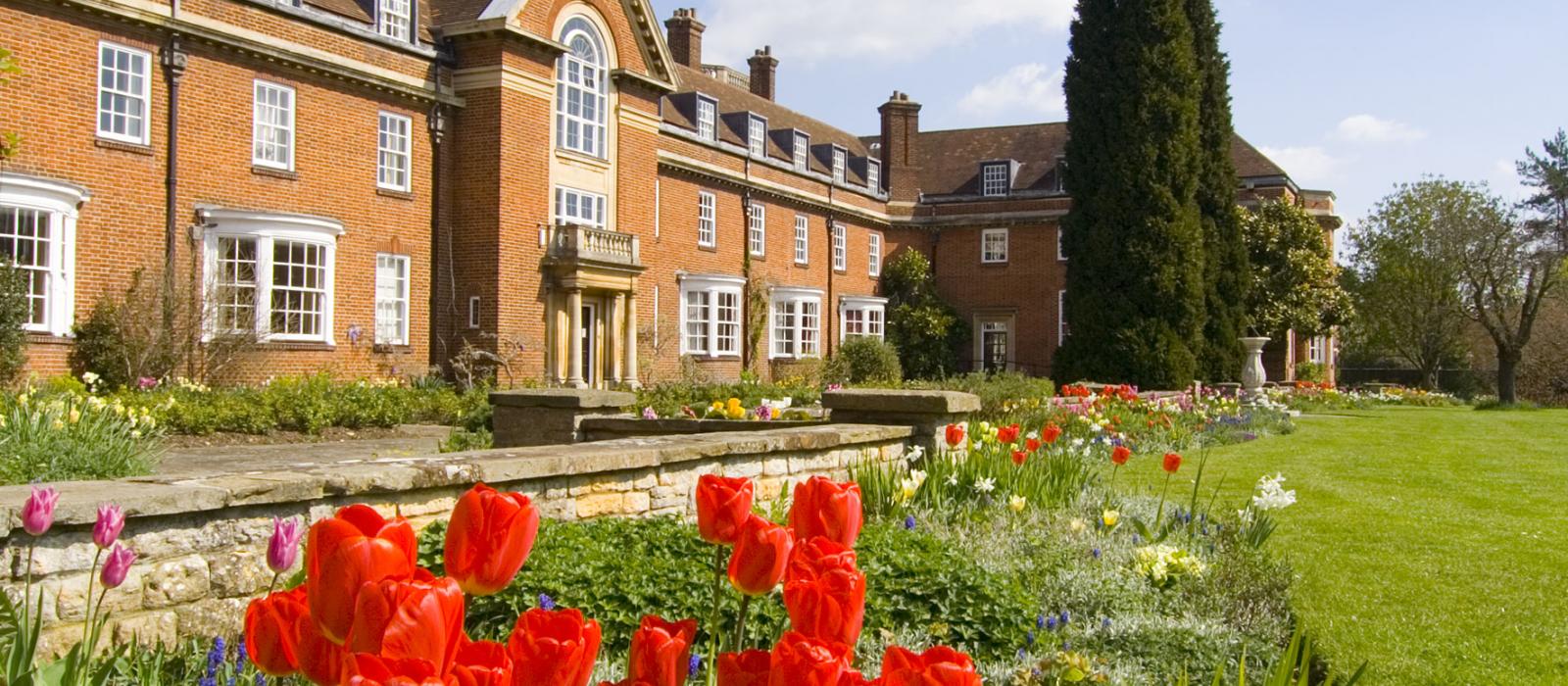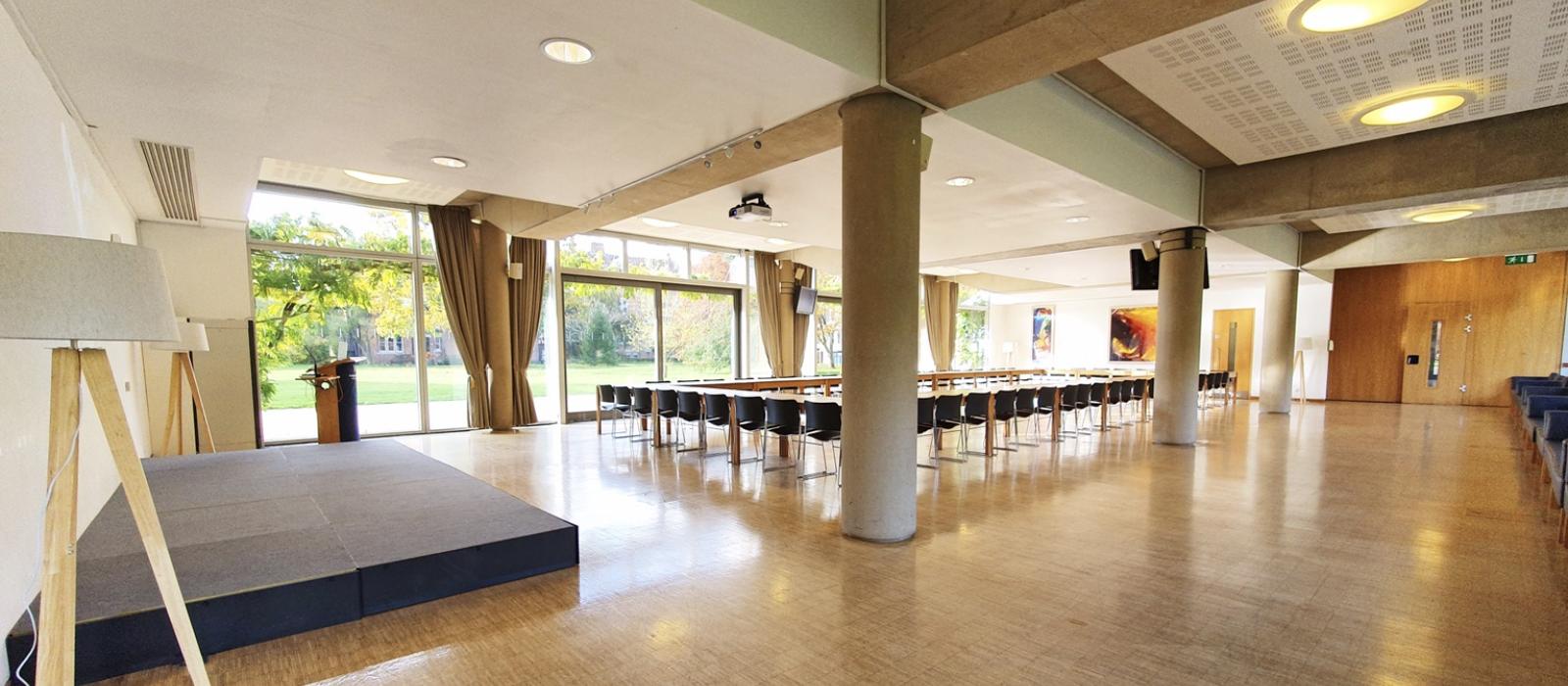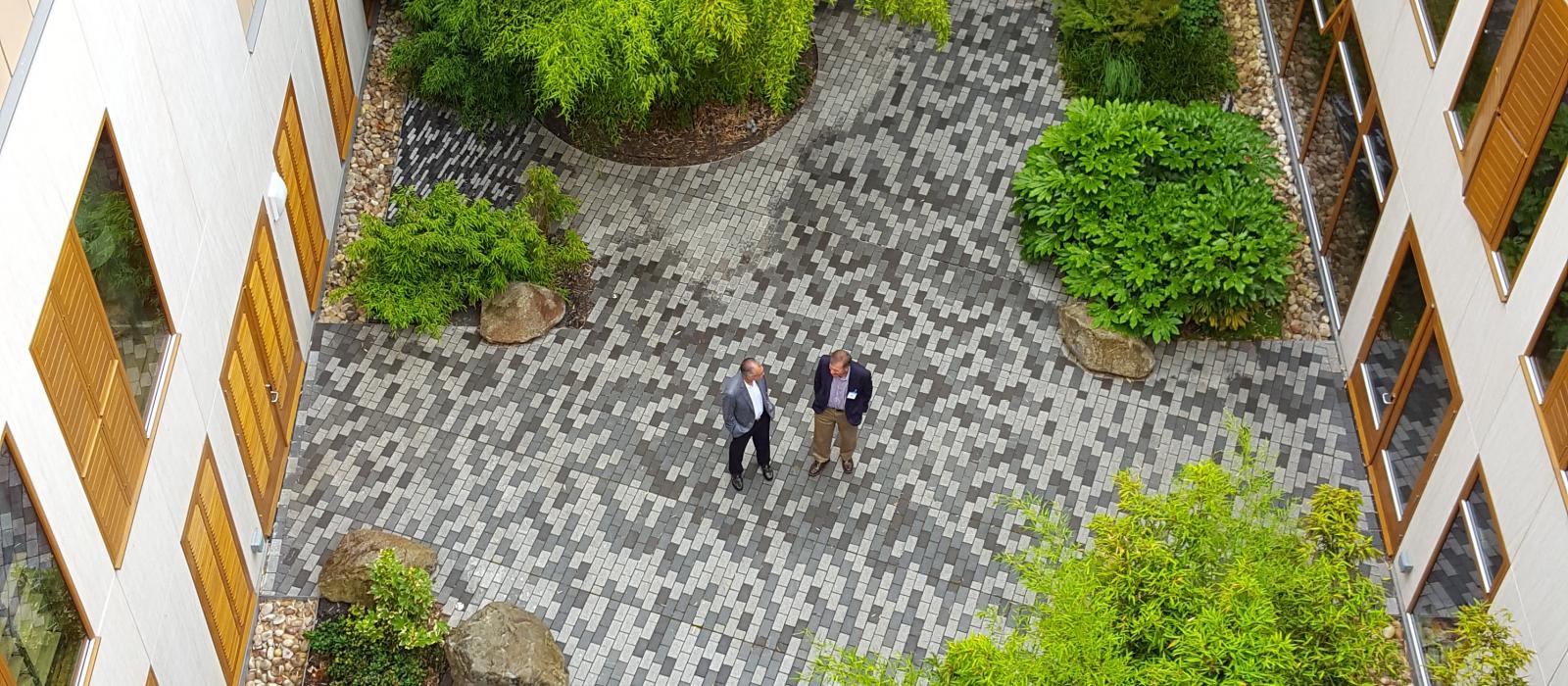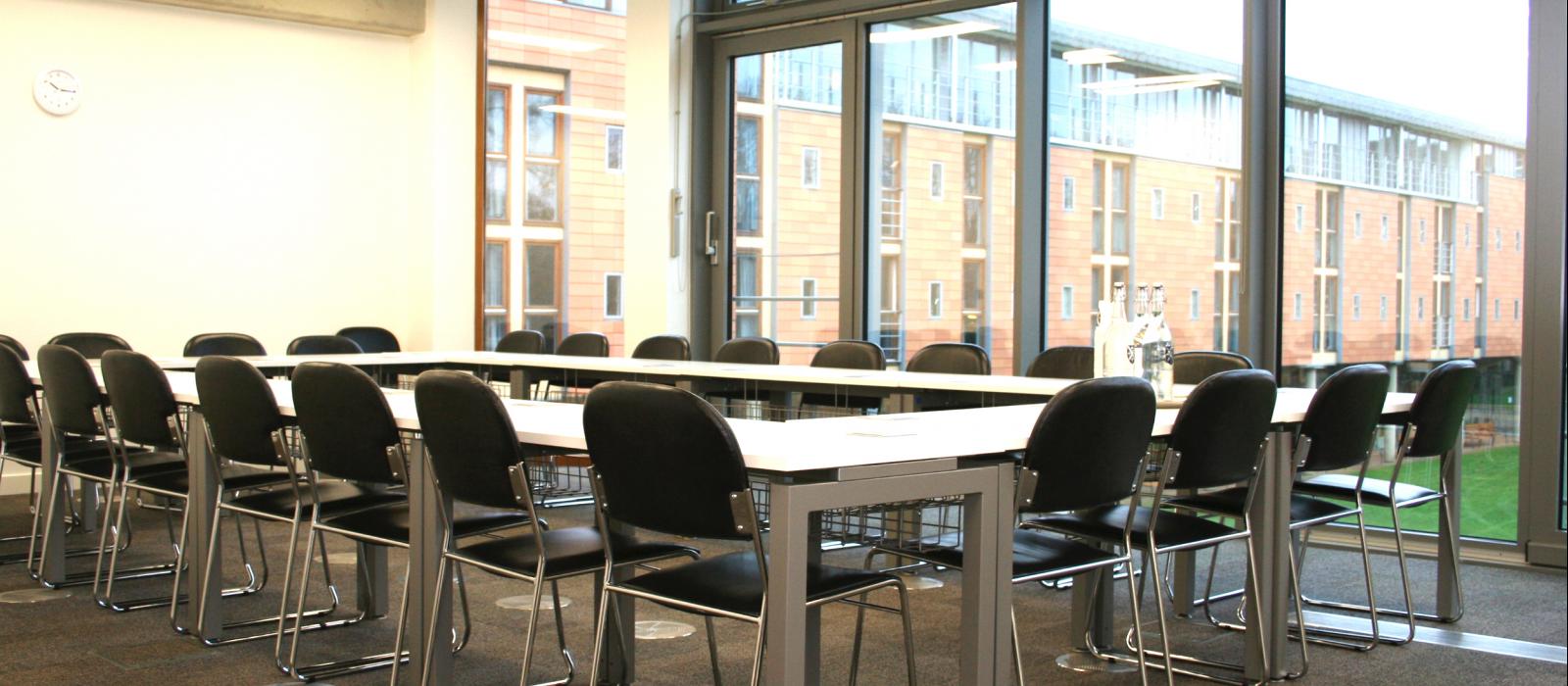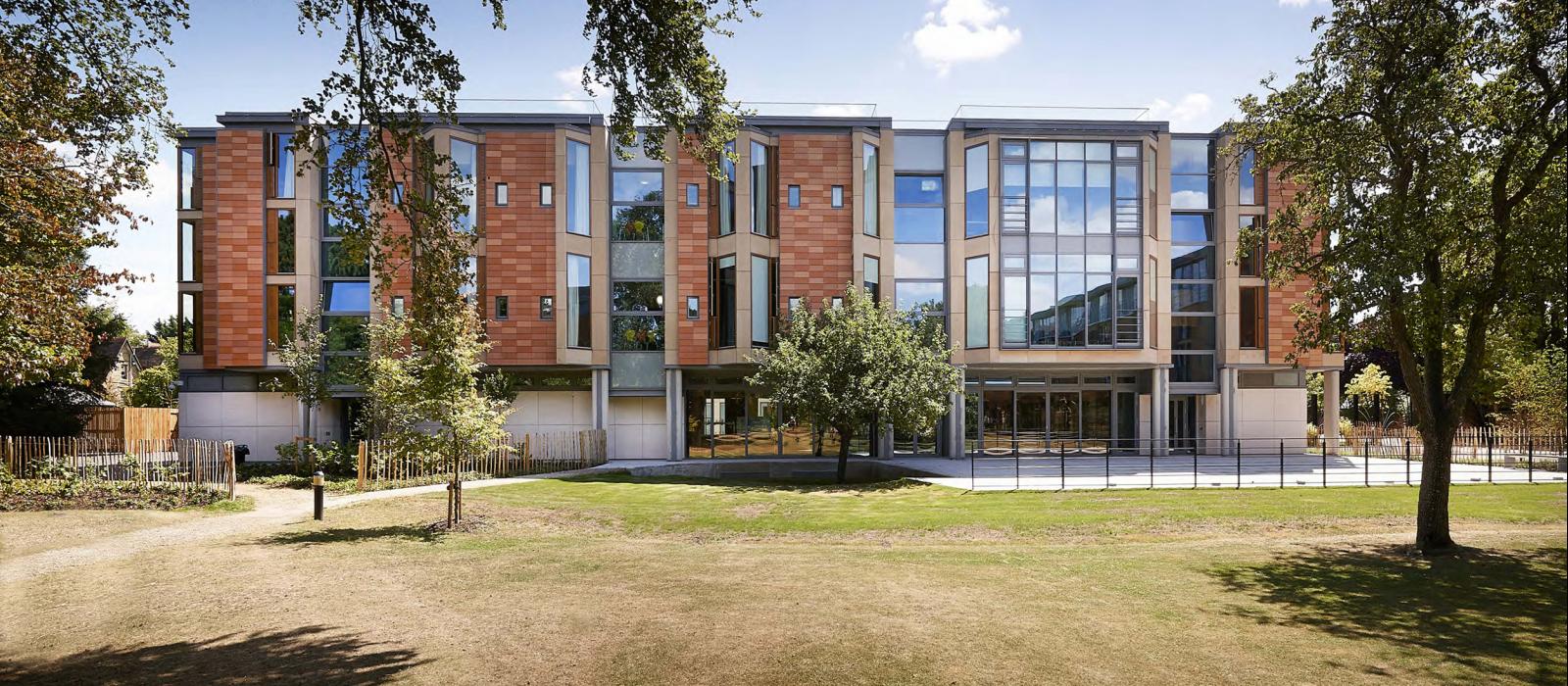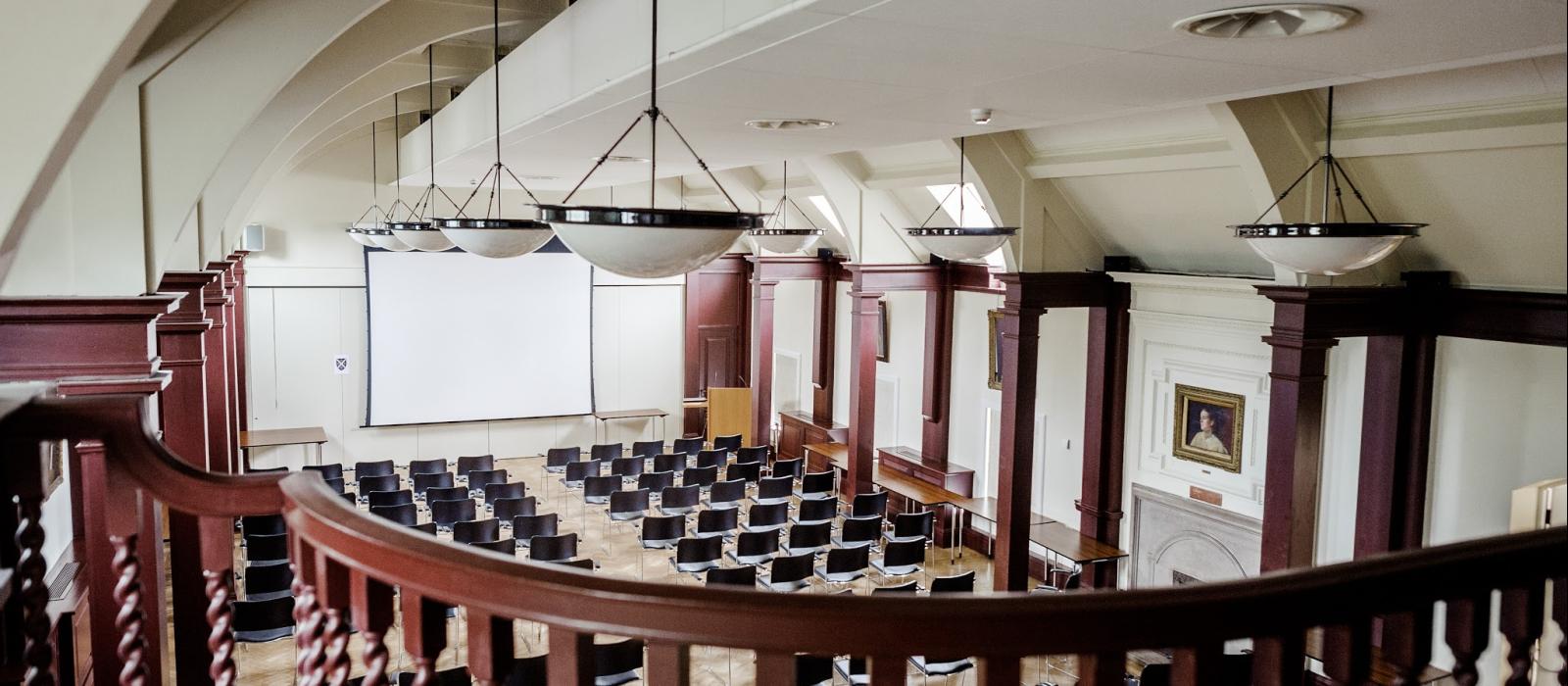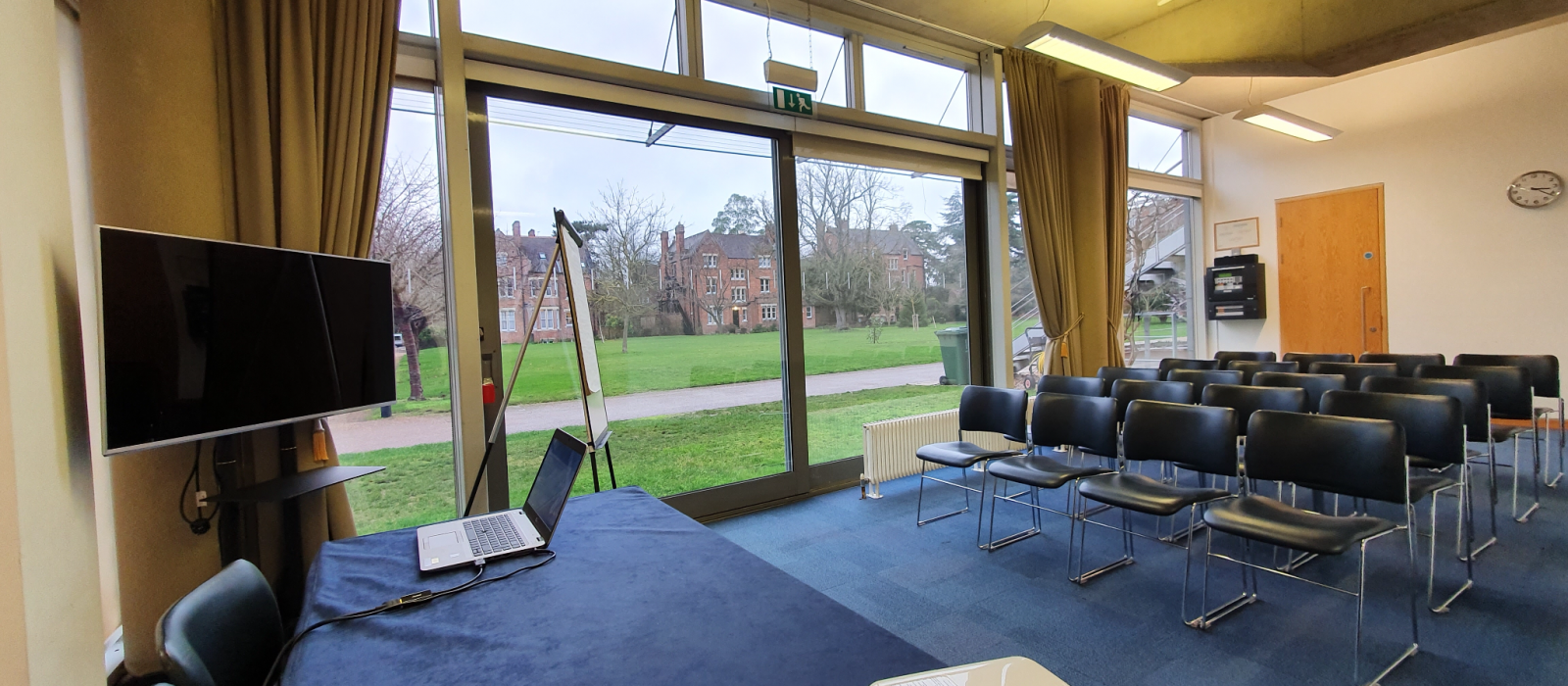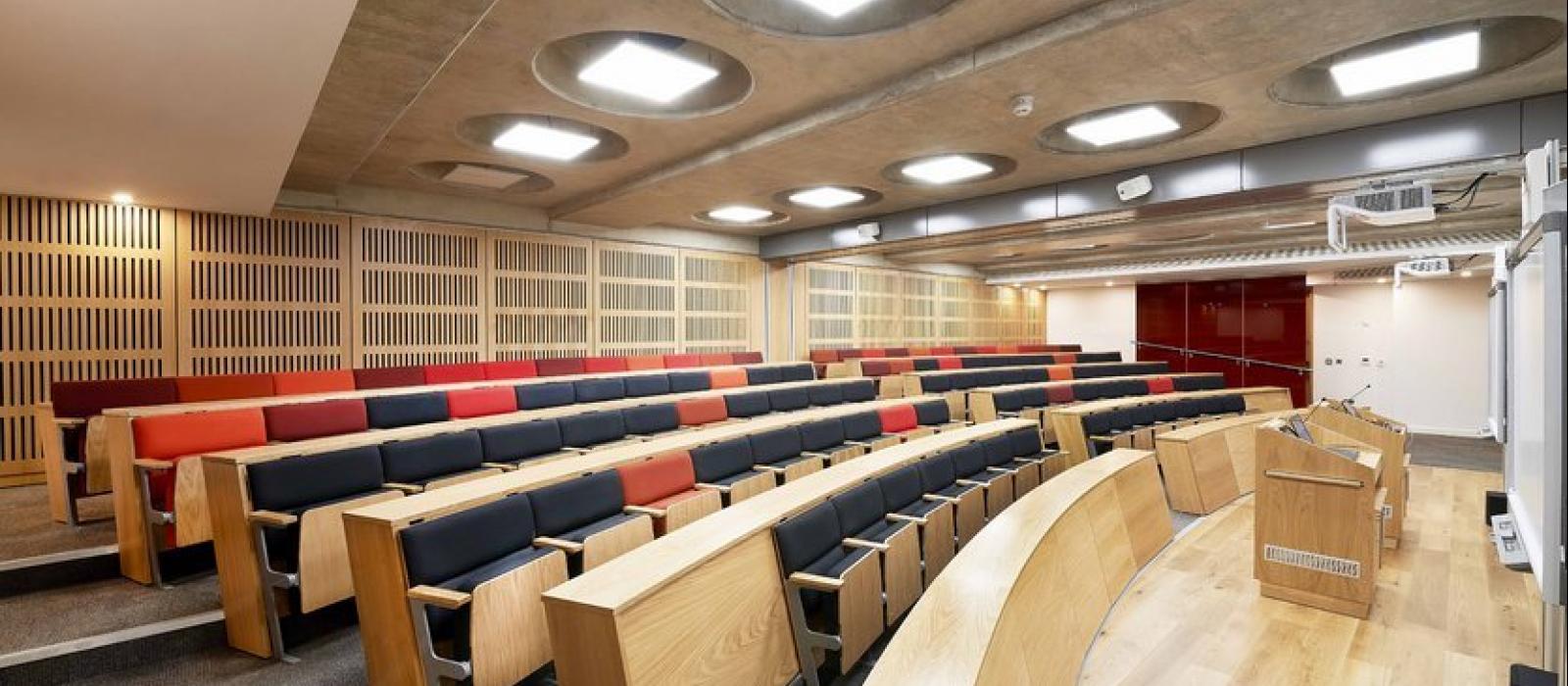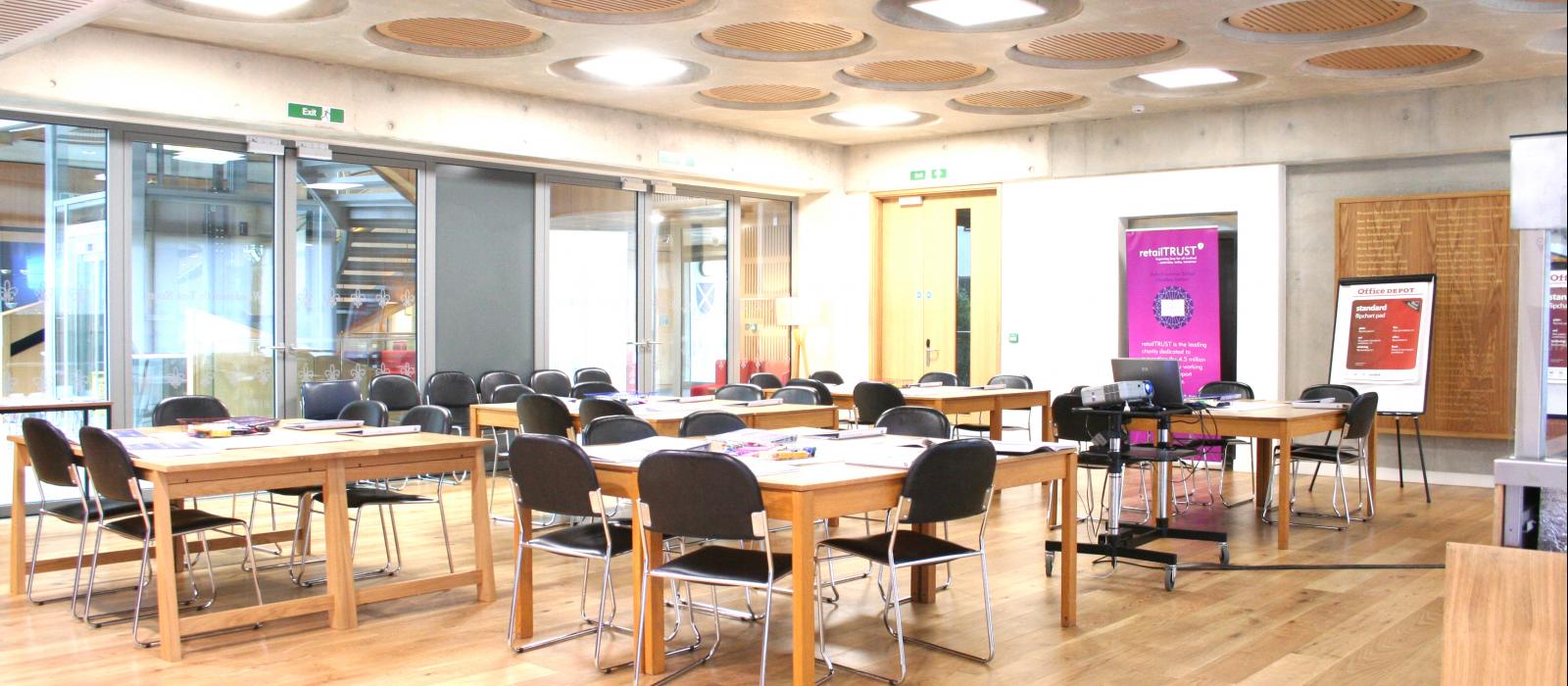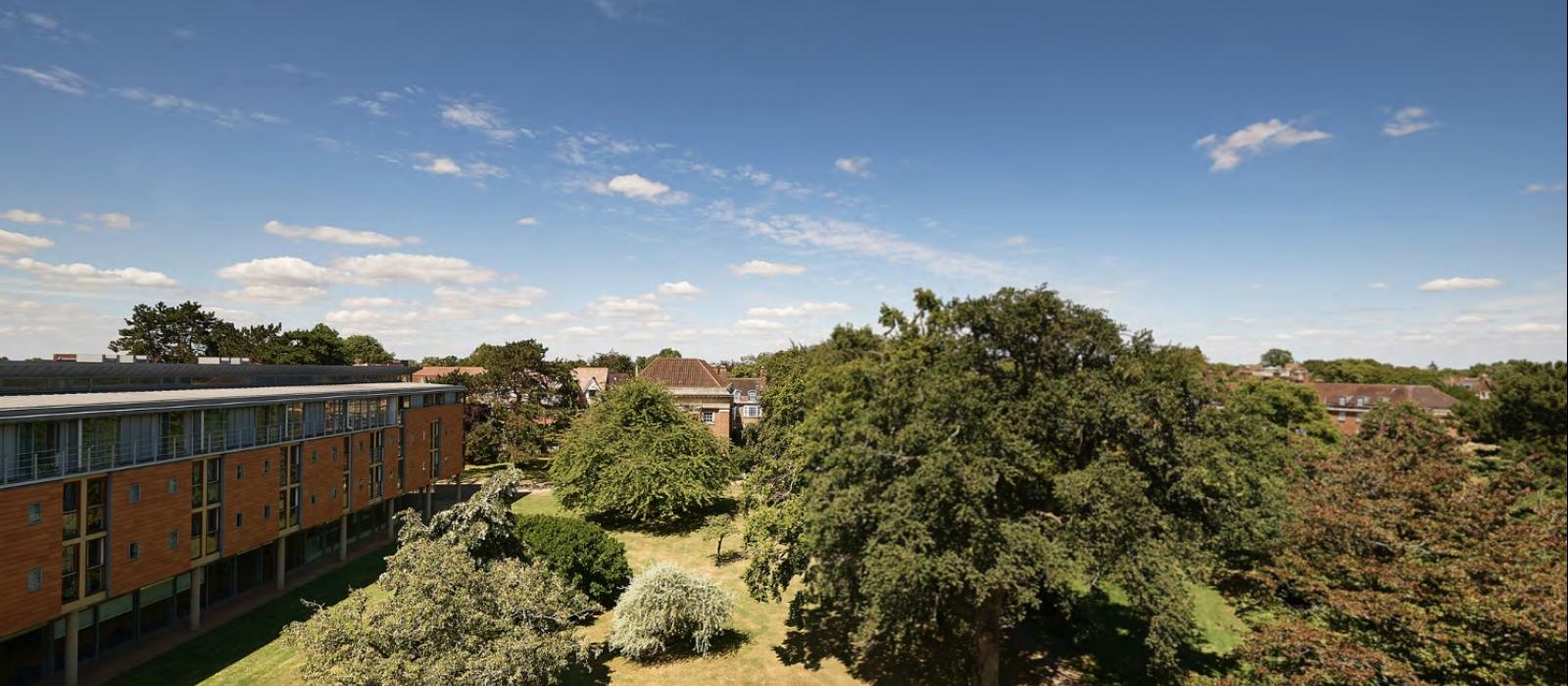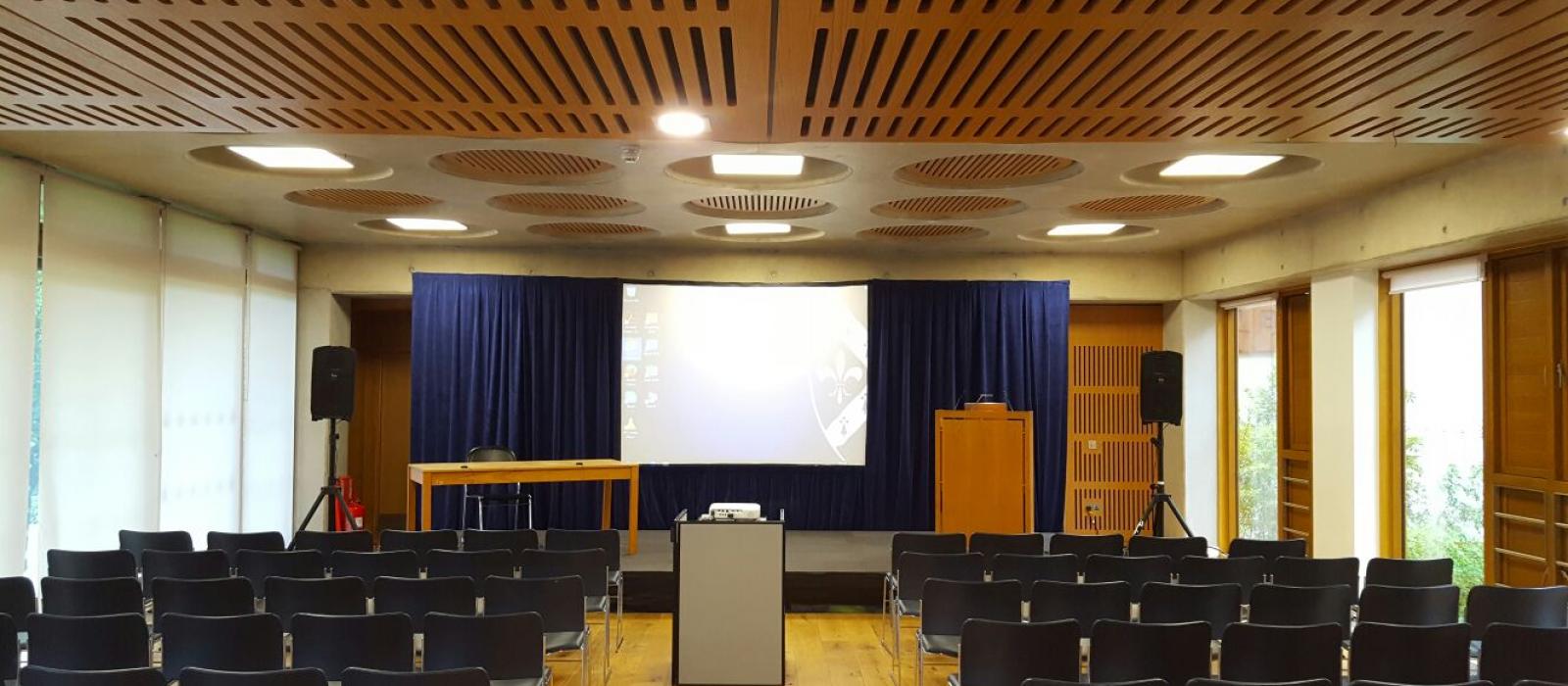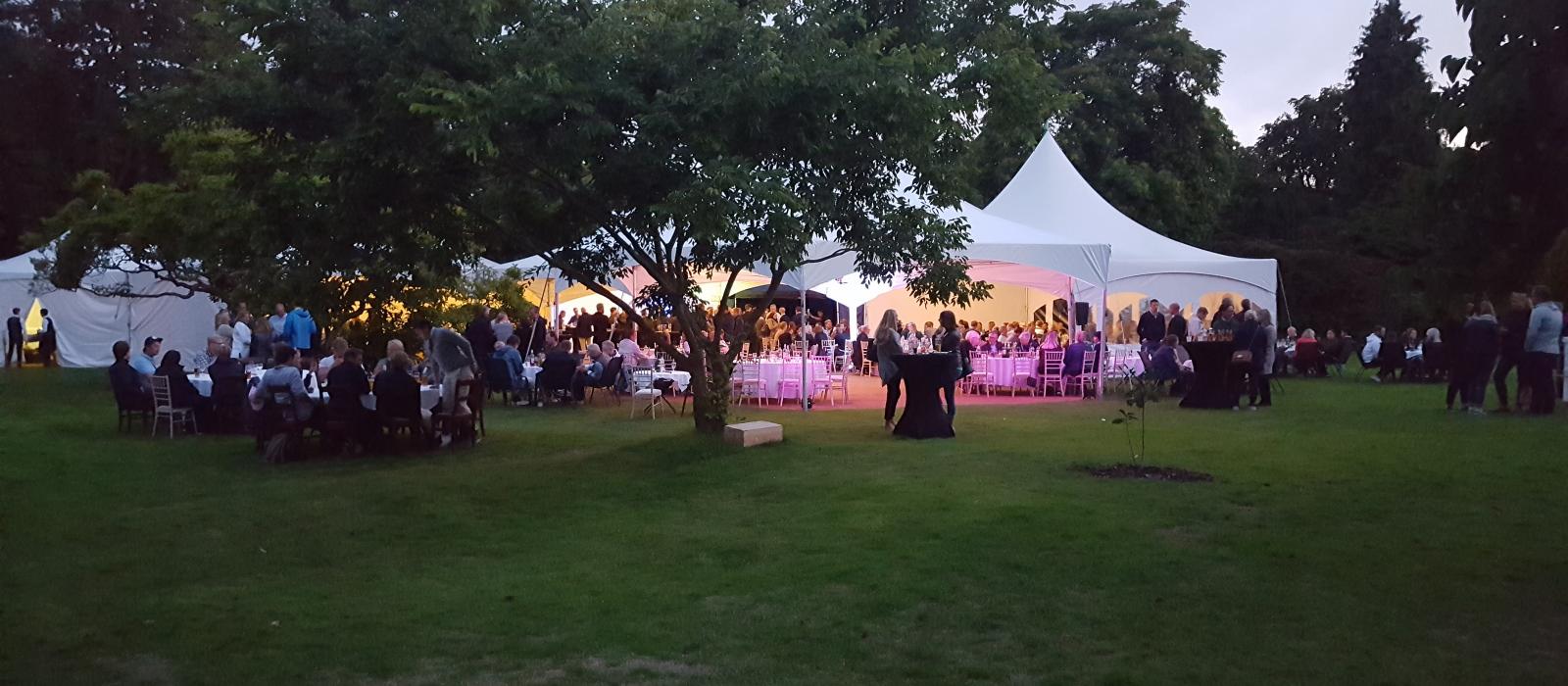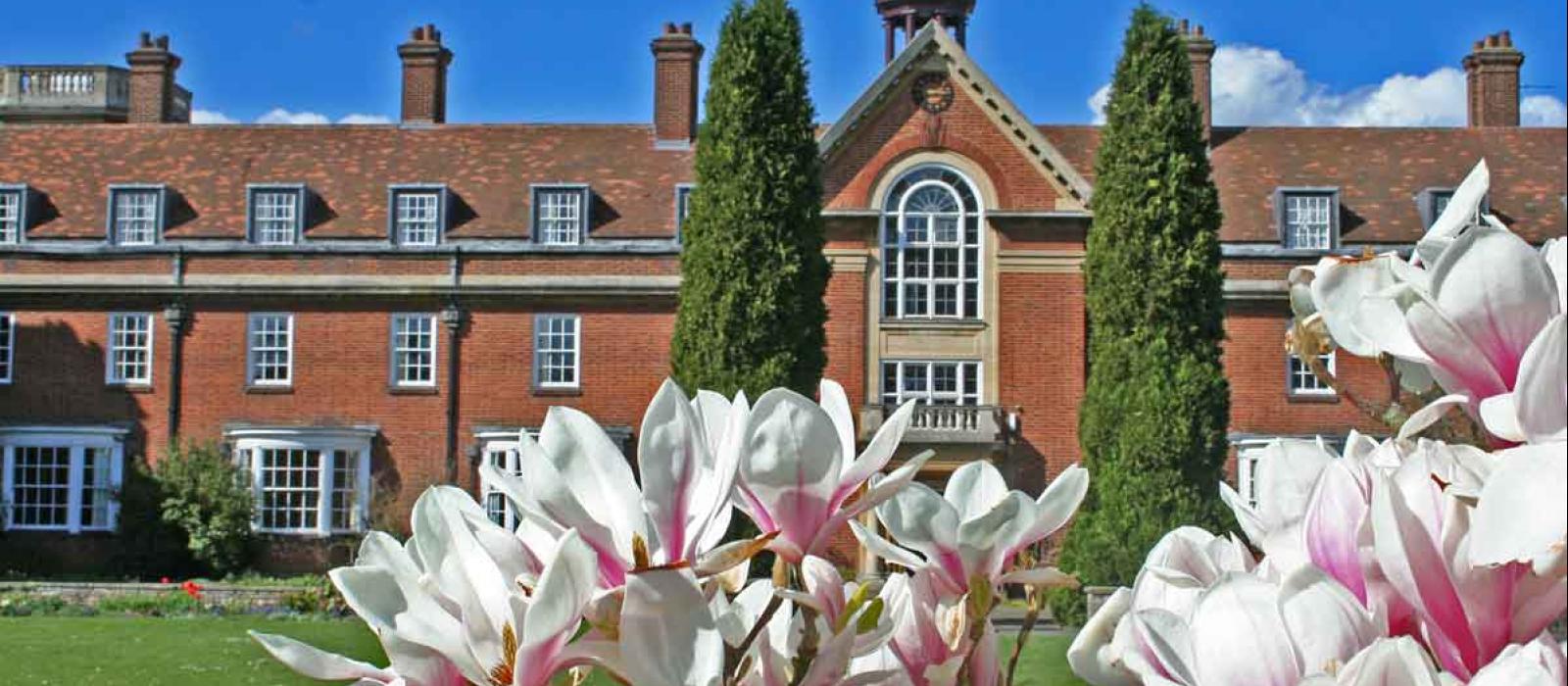 St Hugh's College is one of Oxford University's largest colleges and lies just off Woodstock Road. St Hugh's was founded in 1886 and is steeped in history. We offer flexible and modern facilities for day and residential meetings, wedding receptions, dinners, and both private and corporate functions throughout the year. Set within 14 acres of beautiful gardens, St Hugh's is one of the loveliest hidden delights of Oxford.

Our friendly and professional hospitality team at St Hugh's look forward to welcoming you. With a fantastic blend of traditional and contemporary, the college is able to offer you the perfect venue, the right atmosphere and the highest quality of service.

We are pleased to announce the opening of the the Dickson Poon University of Oxford China Centre Building. It provides 63 en-suite bedrooms, a 100-seat lecture theatre, a 150-seat dining area, and a range of conference and seminar facilities.
This venue offers facilities for hybrid/virtual meetings.
St Hugh's College
St Margaret's Road, Oxford OX2 6LE
14 meeting spaces with capacity for up to 220 guests for Dining, Buffet, Theatre, Classroom, Boardroom, and Cabaret functions.
Bedrooms 415
Ensuite 224
Standard 191
Breakfast yes
Lunch yes
Dinner yes
"Your team have been absolutely fantastic, so a huge thanks to you."
Procter & Gamble
Gemma Sedgwick
conferences@st-hughs.ox.ac.uk
01865 274424
www.st-hughs.ox.ac.uk/conferences
Maplethorpe Hall

Dining 120

Buffet 190

Theatre 220

Classroom 100

Boardroom 60

Cabaret 104

The Maplethorpe Hall is the largest room in college, seating up to 220 people. With the two other meeting rooms that complement the light, airy feel of the main hall, and the accommodation situated above, it can make for an entirely self-contained meeting.

Facilities

Full audio-visual with induction hearing loop and wifi.

Accessibility

Full disabled access.

Available

Term & Vacation

Maplethorpe Seminar Room

Dining 60

Buffet 60

Theatre 60

Classroom 40

Boardroom 40

Cabaret 36

This light and airy room was completed in 2000 as part of the Maplethorpe Project and can accommodate up to 60 people in theatre style.

Facilities

Accessibility

Available

Term & Vacation

Maplethorpe Office

Dining 12

Buffet 12

Theatre 20

Classroom 12

Boardroom 12

A great small and light meeting room, or a superb event organiser office for large events in Maplethorpe Hall.

Facilities

Large windows.

Accessibility

Full disabled access.

Available

Term & Vacation

Mordan Hall

Dining 80

Buffet 80

Theatre 143

Classroom 90

Boardroom 50

Cabaret 64

Mordan Hall used to be the original college library and can accommodate up to 140 people in theatre style and has recently been completely refurbished.

Facilities

Equipped with an integral audio-visual system complete with projector, laptop, lectern and hearing loop system.

Accessibility

Full disabled access; first floor, lift and chair lift.

Available

Term & Vacation

Hamlin Room1/Dobbs Room 2

Dining 16

Buffet 16

Theatre 30

Classroom 16

Boardroom 16

These seminar rooms are equipped with smartboards and projectors.

Facilities

Audio-visual.

Accessibility

First floor, lift.

Available

Term & Vacation

Hamlin Room 2/Dobbs Room 1

Dining 12

Buffet 12

Theatre 20

Classroom 12

Boardroom 12

These seminar rooms are equipped with smartboards and projectors.

Facilities

Audio-visual.

Accessibility

First floor, lift.

Available

Term & Vacation

Wordsworth Room

Dining 60

Buffet 60

Theatre 60

Classroom 40

Boardroom 40

Cabaret 36

A popular room for dinners, reception and workshops with plenty of natural daylight.

Facilities

Audio-visual provided on request.

Accessibility

Full disabled access; ground floor.

Available

Term & Vacation

Boardroom

Dining 24

Buffet 24

Boardroom 20

This intimate traditional room offers private dining and meetings up to 24 people.

Facilities

Audio-visual provided on request.

Accessibility

Full disabled access; ground floor.

Available

Term & Vacation

MGA Lecture Room

Theatre 40

Classroom 12

Boardroom 20

A traditional Oxford college room with wooden floors, bay windows and antique tables.

Facilities

Audio-visual provided on request.

Accessibility

Full disabled access.

Available

Term & Vacation

Old Law Library

A large, light and spacious room situated in a quiet corner of the college.

Facilities

Audio-visual provided on request.

Accessibility

Available

Term & Vacation

DPB Large Seminar Rooms

Theatre 40

Classroom 20

Boardroom 25

These large, light and airy rooms are part of the new Dickson Poon University of Oxford China Centre building completed in 2014.

Facilities

Audio-visual.

Accessibility

Full disabled access, first and second floor.

Available

Vacation

DPB Small Seminar Rooms

Theatre 20

Classroom 10

Boardroom 10

These light and airy rooms are perfect for smaller meetings and are part of the new Dickson Poon University of Oxford China Centre building completed in 2014 and have fantastic views over the gardens.

Facilities

Audio-visual.

Accessibility

Audio-visual.

Available

Vacation

DPB Lecture Theatre

The new Dickson Poon University of Oxford China Centre building has the option of either a large 100-seat tiered lecture theatre, or the possibility to divide the room into two separate 50-seat lecture theatres.

Facilities

Audio-visual.

Accessibility

Audio-visual.

Available

Vacation

Dining Hall

Our traditional dining hall built in 1916 can accommodate up to 220 people.

Facilities

Audio-visual provided on request.

Accessibility

Full disabled access.

Available

Vacation