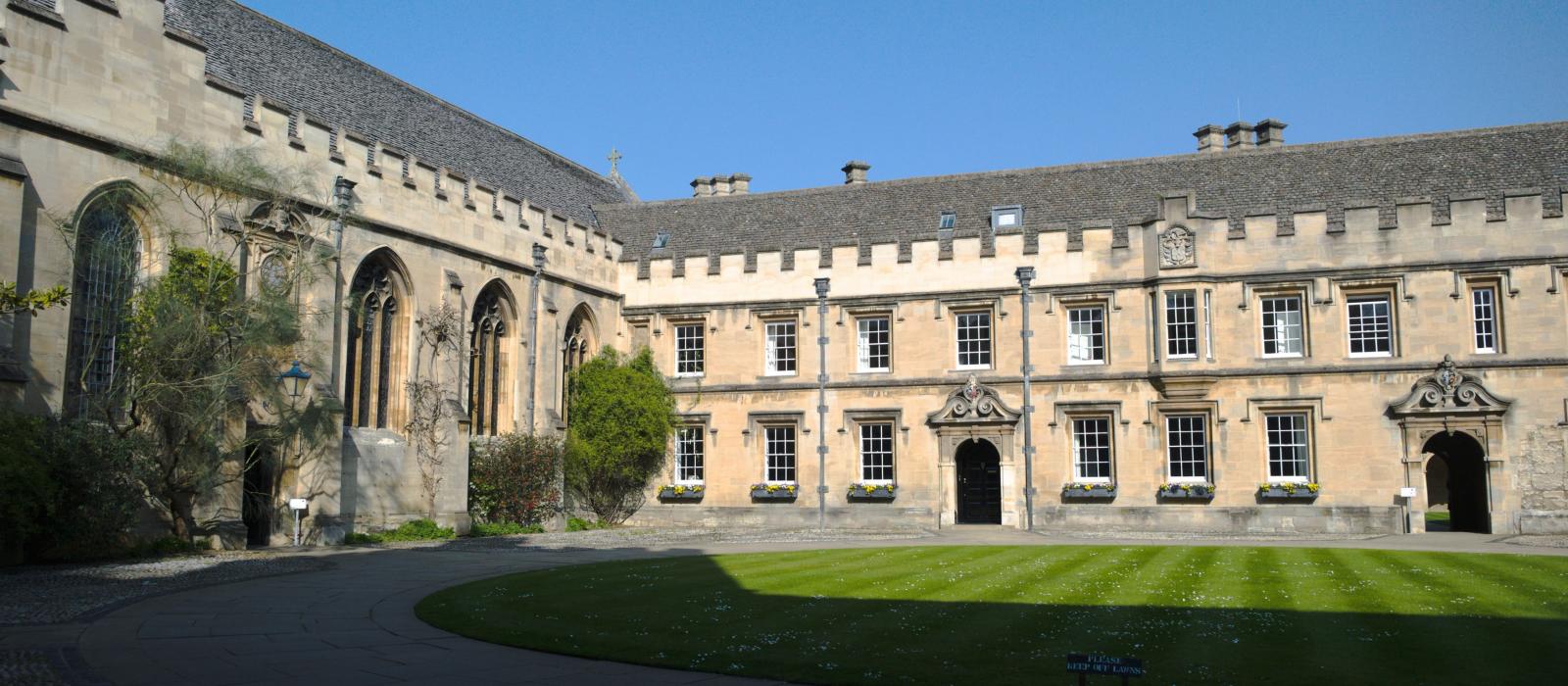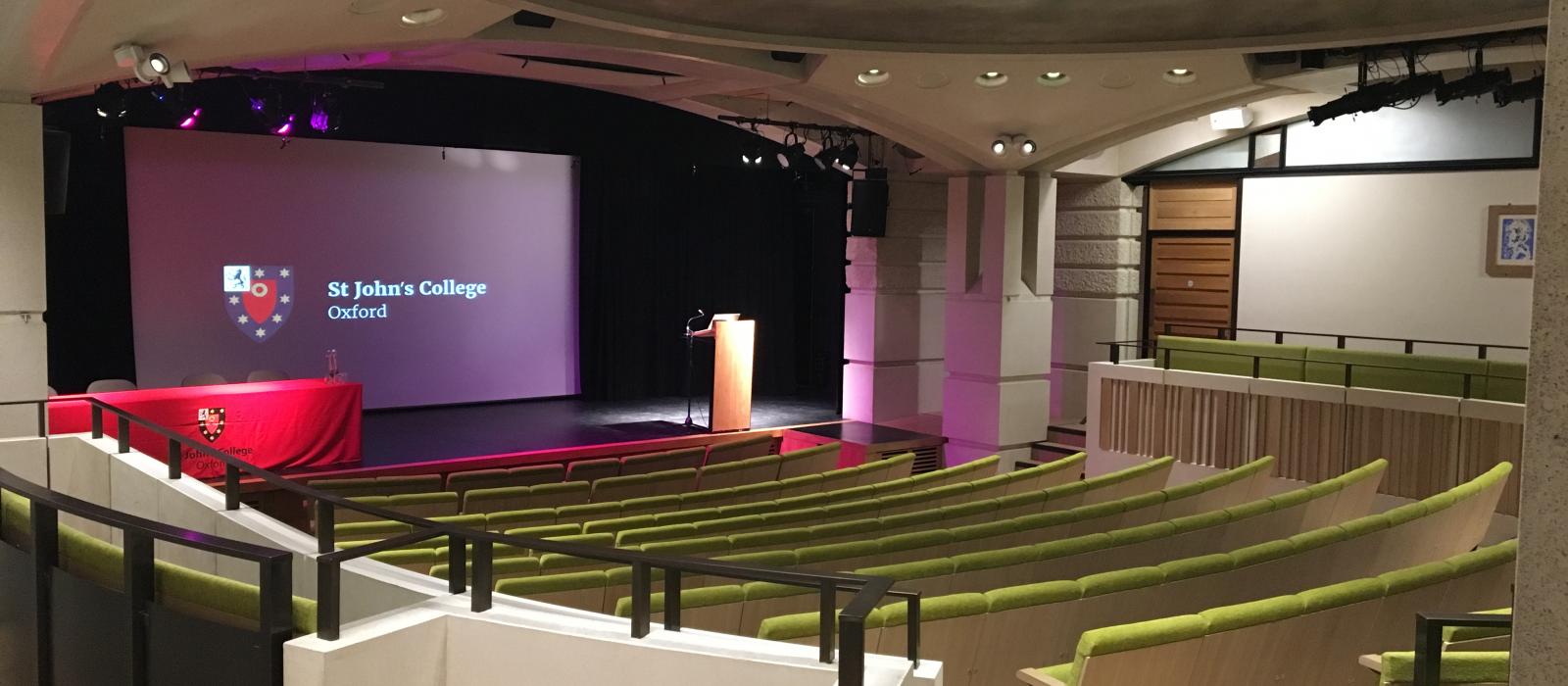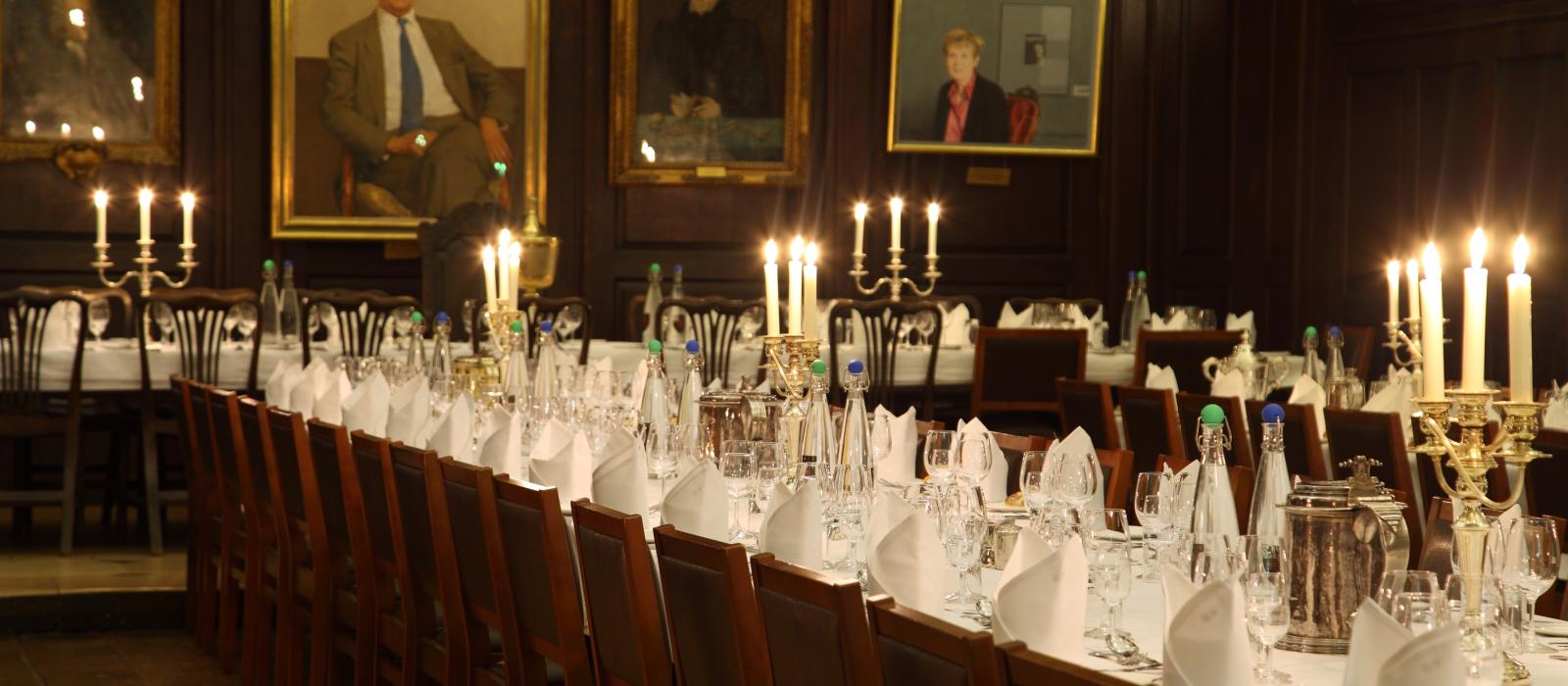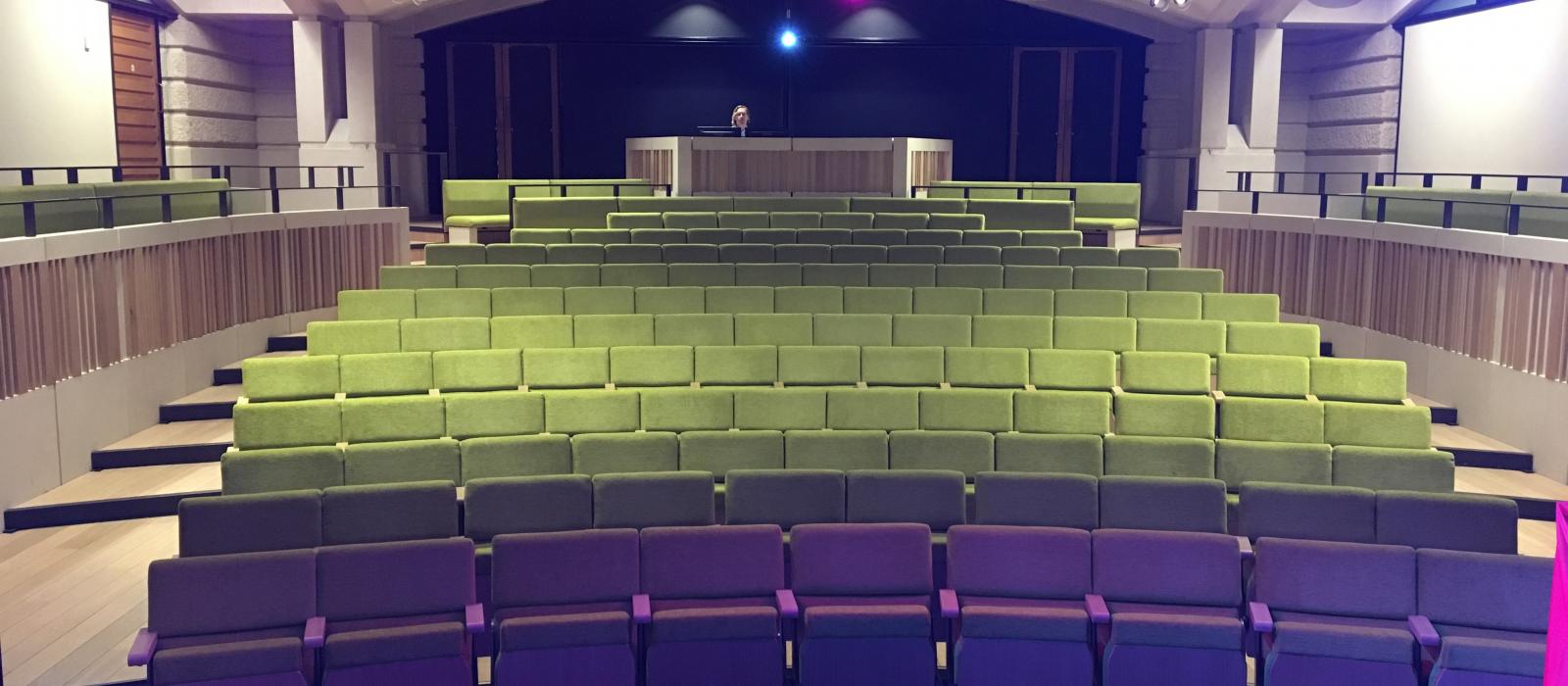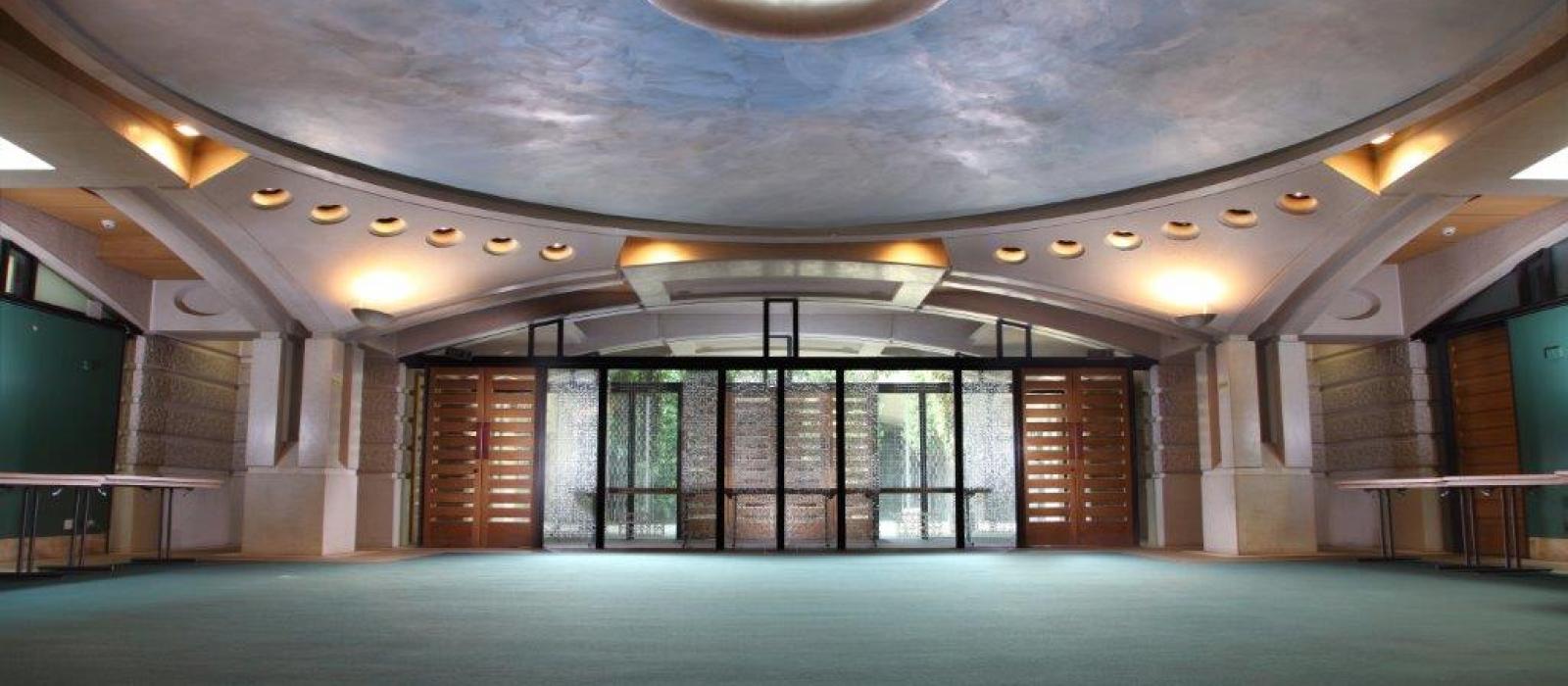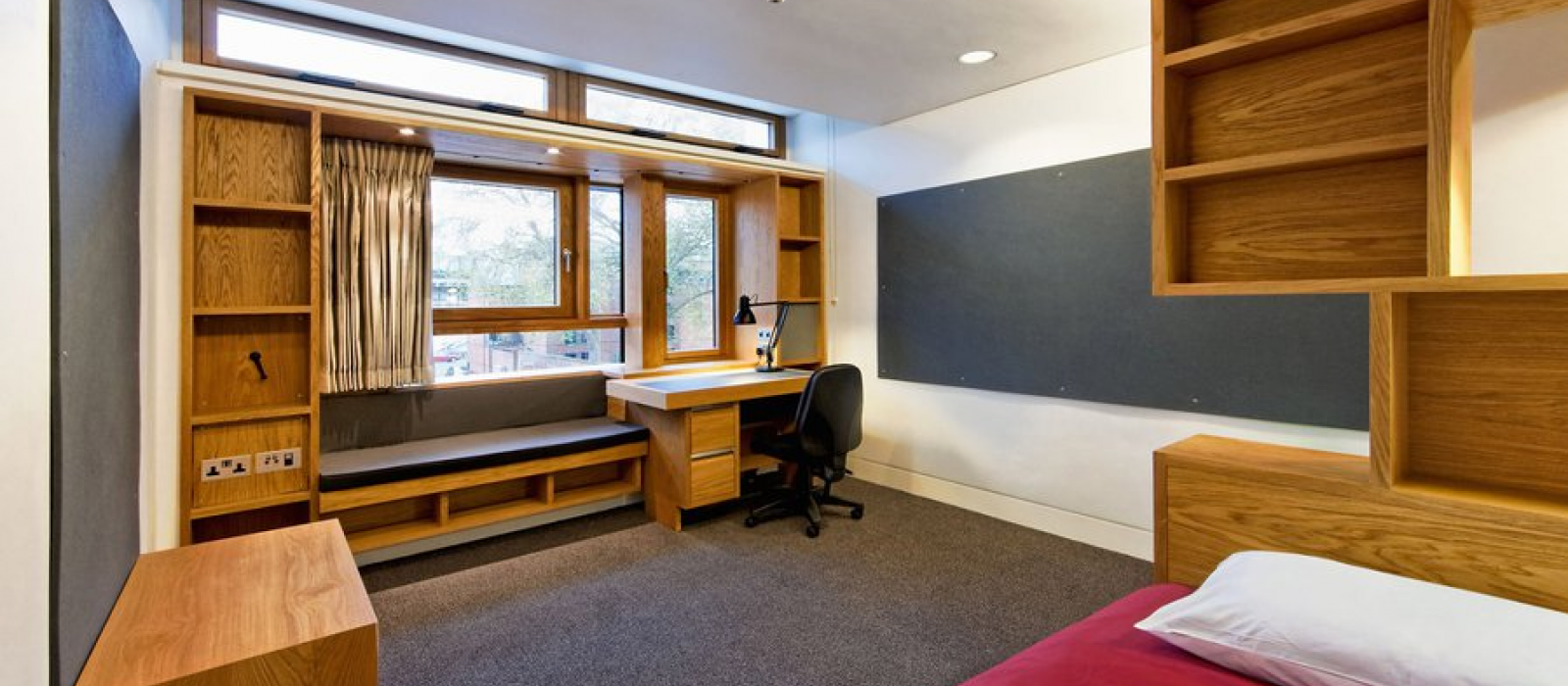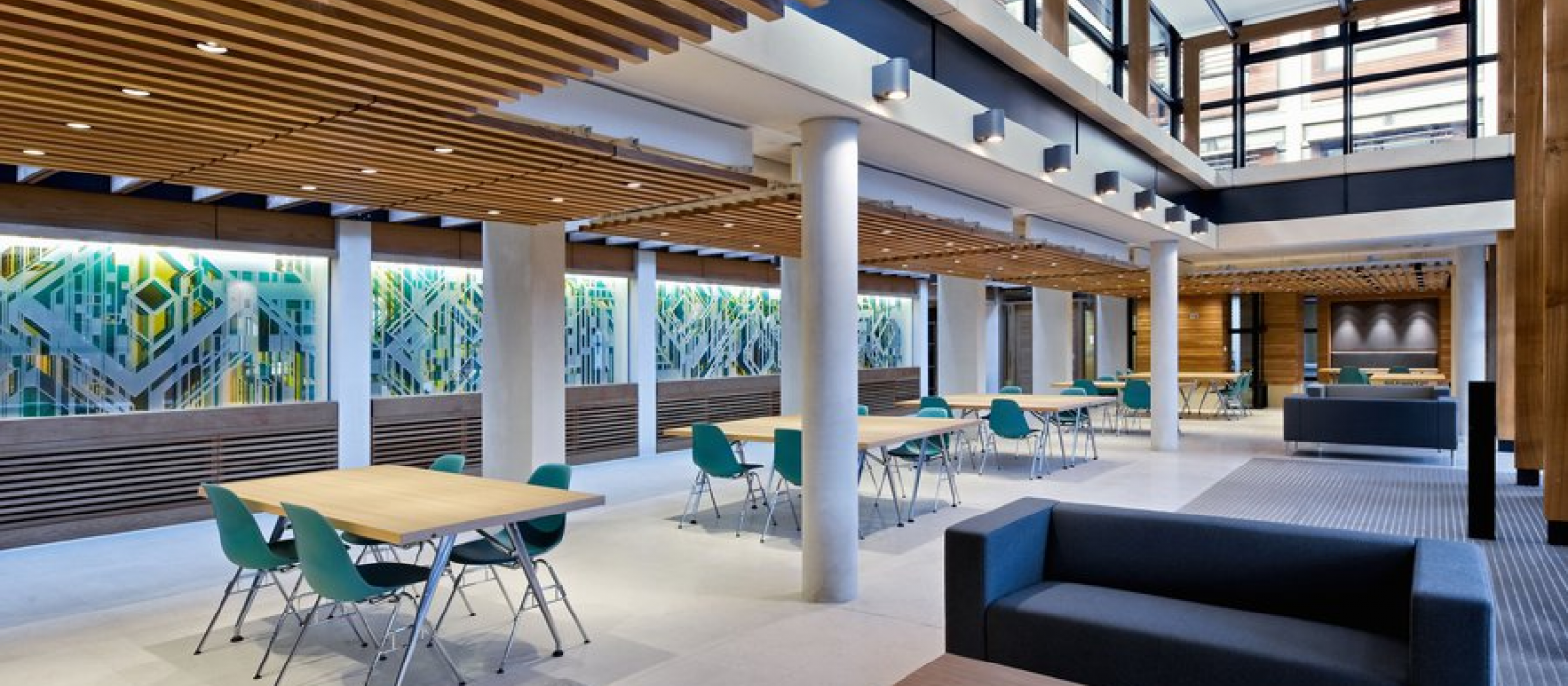 The College of St John Baptist was founded in 1555 by Sir Thomas White, a wealthy London Merchant Taylor, former Lord Mayor of London and a devoted Roman Catholic. His object was to secure a supply of clergy to rebut current heresies.
The site and buildings were those of St Bernard's College, a Cistercian house begun by Archbishop Chichele in 1437. The front of the college appears much as it did then, as do the North and South sides of the front quadrangle. The college incorporates the famous 'Canterbury Quadrangle', a masterpiece of 17th-century architecture. Since 1794, four quadrangles have been built, the most recent being the Kendrew Quad completed in 2010, which has added 68 en-suite rooms, 30 of which are available for conference use.
The college is in the centre of Oxford, 10 minutes' walk from the train station and five minutes' walk from the bus station. We offer up-to-date conference facilities and a wide range of rooms that we can adapt to most requirements. The Auditorium has recently been refurbished with a new fresh interior and upgraded sound and lighting. We have 30 en-suite rooms available during the summer vacation (a more limited number at Easter) and can accommodate up to 120 in standard student room accommodation. All rooms have basins, coffee and tea-making facilities, and internet access can be made available with advance notice. Shared toilet, shower and bathroom facilities are close to standard rooms.
St John's College
St Giles', Oxford OX1 3JP
12 meeting spaces with capacity for up to 185 guests for Theatre, Buffet, U-shape, Other, Boardroom, Classroom, and Dining functions.
Bedrooms 150
Ensuite 30
Standard 120
Breakfast yes
Lunch yes
Dinner yes
"It's been a great experience using the Conference Oxford service. Hope we will have more opportunities in the future."
Centre of Development Studies
The Conferences Team
events@sjc.ox.ac.uk
01865 277486
www.sjc.ox.ac.uk
Auditorium

With a full refurbishment completed at the beginning of 2018 the Auditorium is a modern space with new acoustics, audio, lighting and comfortably seats 185. The forestage can also be lowered so the area can be used as an orchestra pit for musical theatre.

Facilities

Wi-Fi, front and rear projection (extra charge), all digital sound system, green room.

Accessibility

Fully accessible with wheelchair access to both the seats and stage.

Available

Vacation

Garden Quad Reception Room

Buffet 120

Theatre 60

U-shape 20

Modern, purpose-built meeting room, part of a suite of rooms with the Auditorium and Foyer. Within the room is a brand new professional kitchen and a contemporary servery for the provision of lunches and dinners.

Facilities

Wi-Fi

Accessibility

Ground floor, full disabled access.

Available

Vacation

Garden Quad Foyer

Light, modern area suitable for small drinks receptions or for conference registration/office, forms part of a suite of rooms with the Auditorium and Reception Room.

Facilities

WiFi

Accessibility

Ground floor, full disabled access.

Available

Vacation

New Seminar Room

Traditional wood-panelled room.

Facilities

Data projector, wifi.

Accessibility

First floor, no lift.

Available

Vacation

Dolphin Lecture Room

Traditional room

Facilities

Data projector.

Accessibility

First floor, no lift.

Available

Vacation

North Lecture Room

Traditional wood-panelled room with beamed ceiling and fireplace.

Facilities

Data projector.

Accessibility

Access up two steps.

Available

Vacation

Prestwich Room

Theatre 40

Classroom 24

Boardroom 16

U-shape 18

Light, modern meeting room overlooking gardens, suitable for small meetings and small groups of diners.

Facilities

Data projector, wifi.

Accessibility

Full disabled access.

Available

Vacation

Larkin Room

Theatre 40

Classroom 24

Boardroom 16

U-shape 18

Light, modern meeting room overlooking gardens, suitable for small meetings; adjoining Prestwich Room. Moveable tables and chairs.

Facilities

Data projector, wifi.

Accessibility

Full disabled access.

Available

Vacation

21 St Giles Seminar Room

This light, traditional space is located close to the Kendrew Café and comes equipped with an 82 inch interactive touch screen display. Ideal for small meetings or breakout sessions.

Facilities

82 inch interactive touch screen display.

Accessibility

Full disabled access.

Available

Vacation

G4 & G5

Modern, purpose-built board rooms.

Facilities

82inch Smart board display & Whiteboard (G4), 75inch Interactive touch screen display (G5)

Accessibility

Accessible

Available

Vacation

Hall

Elegant 16th-century Hall

Facilities

Accessibility

Accessible

Available

Vacation

Kendrew Café

The informal Kendrew Café is very popular as a place to eat and meet.

Facilities

Accessibility

Accessible

Available

Vacation