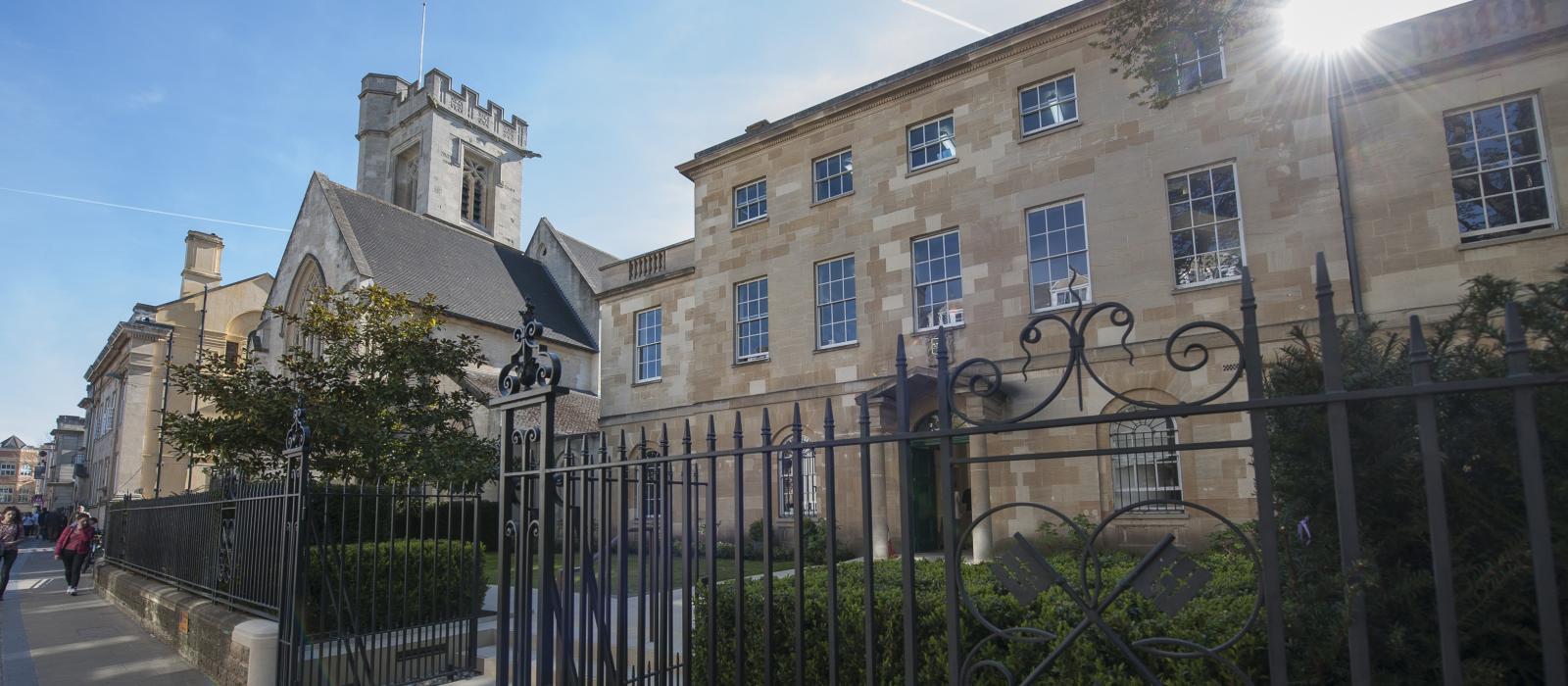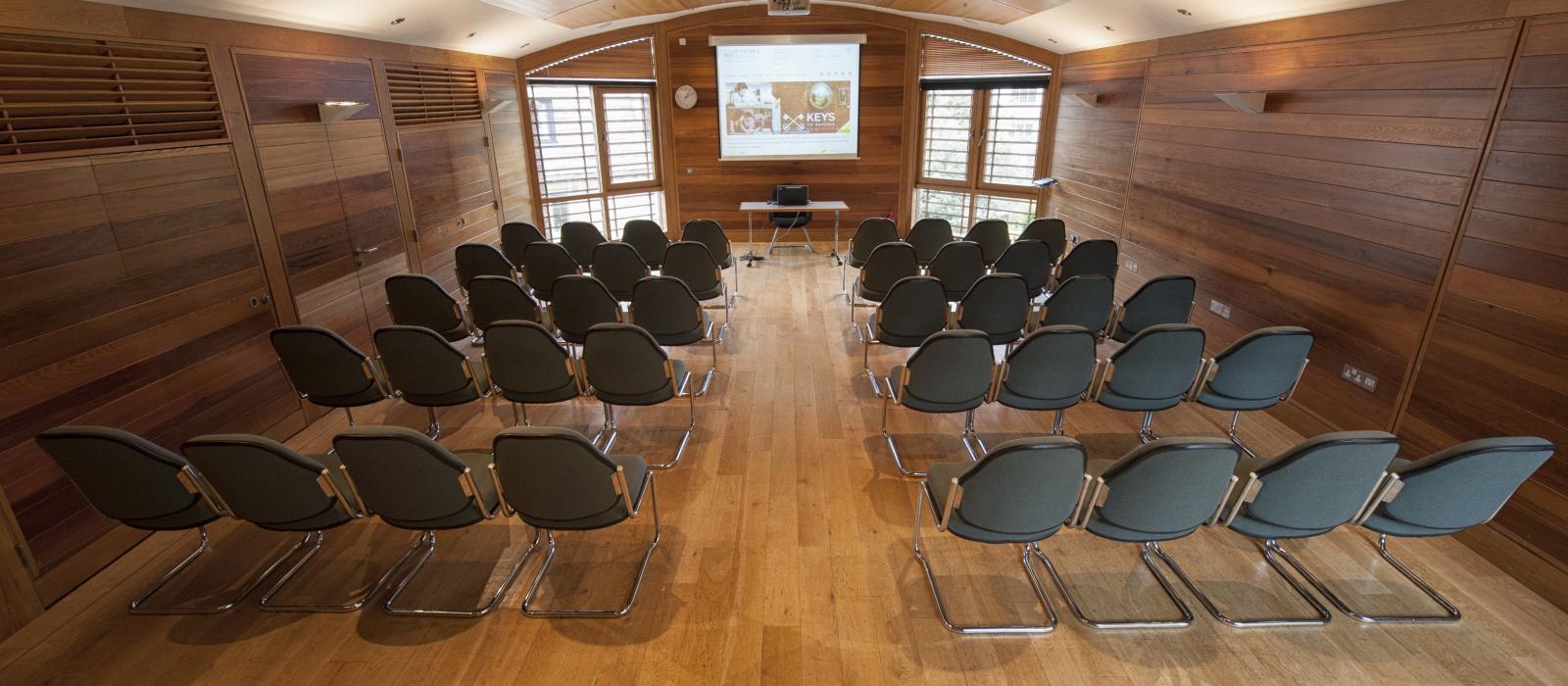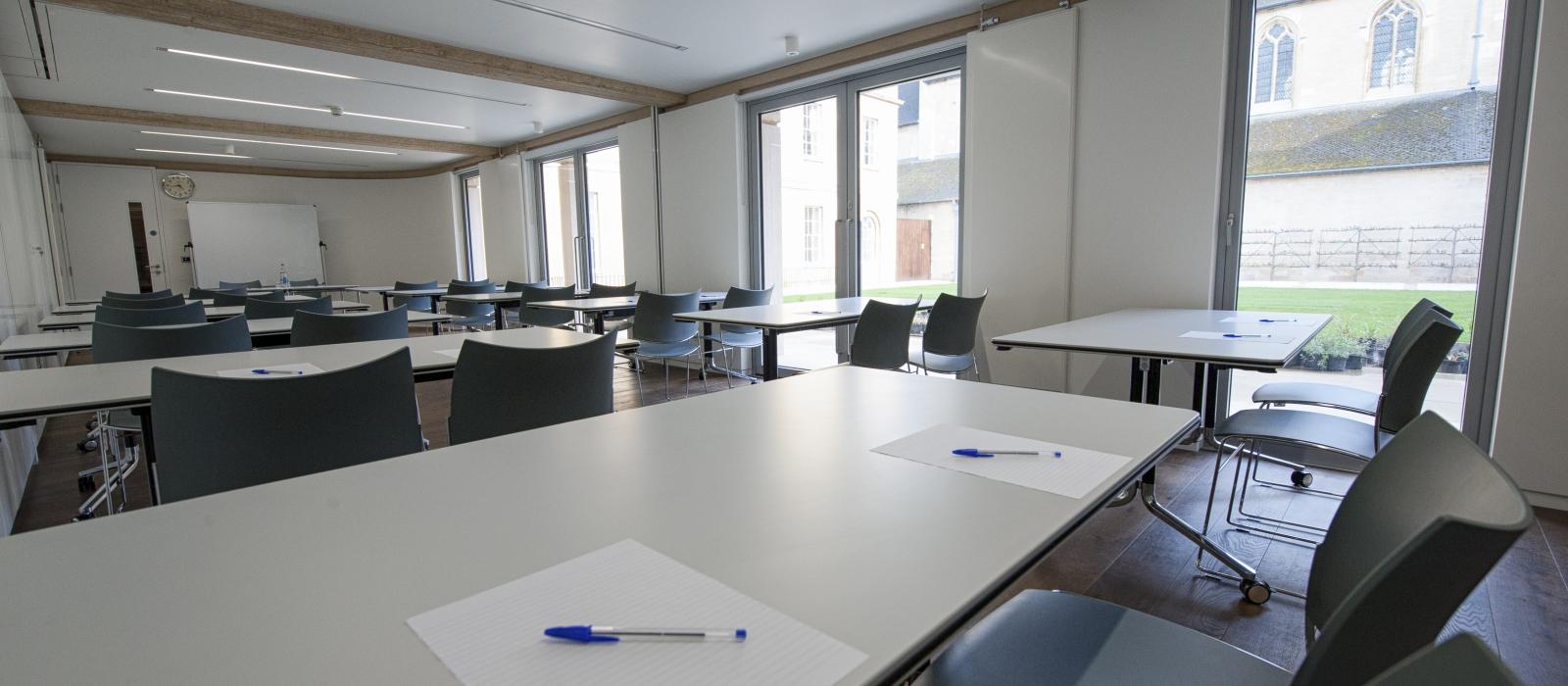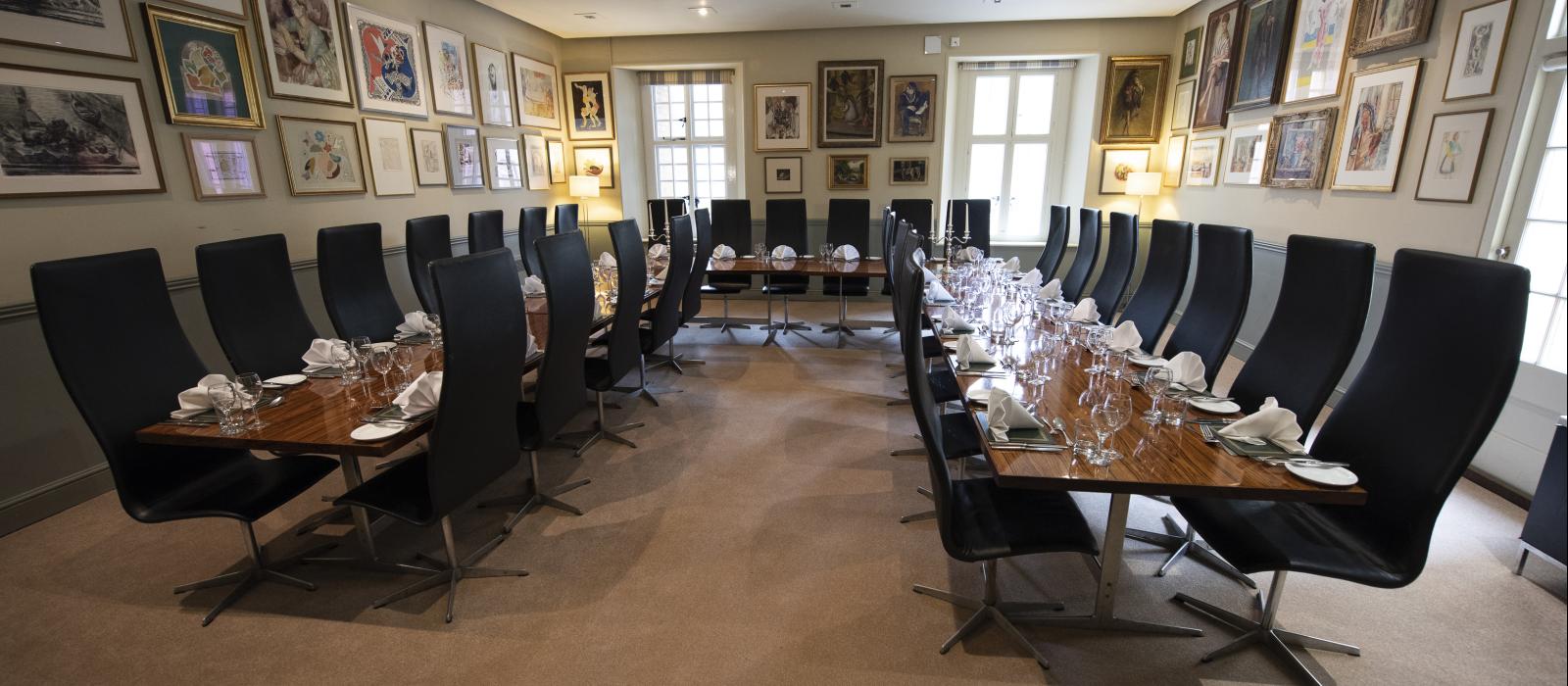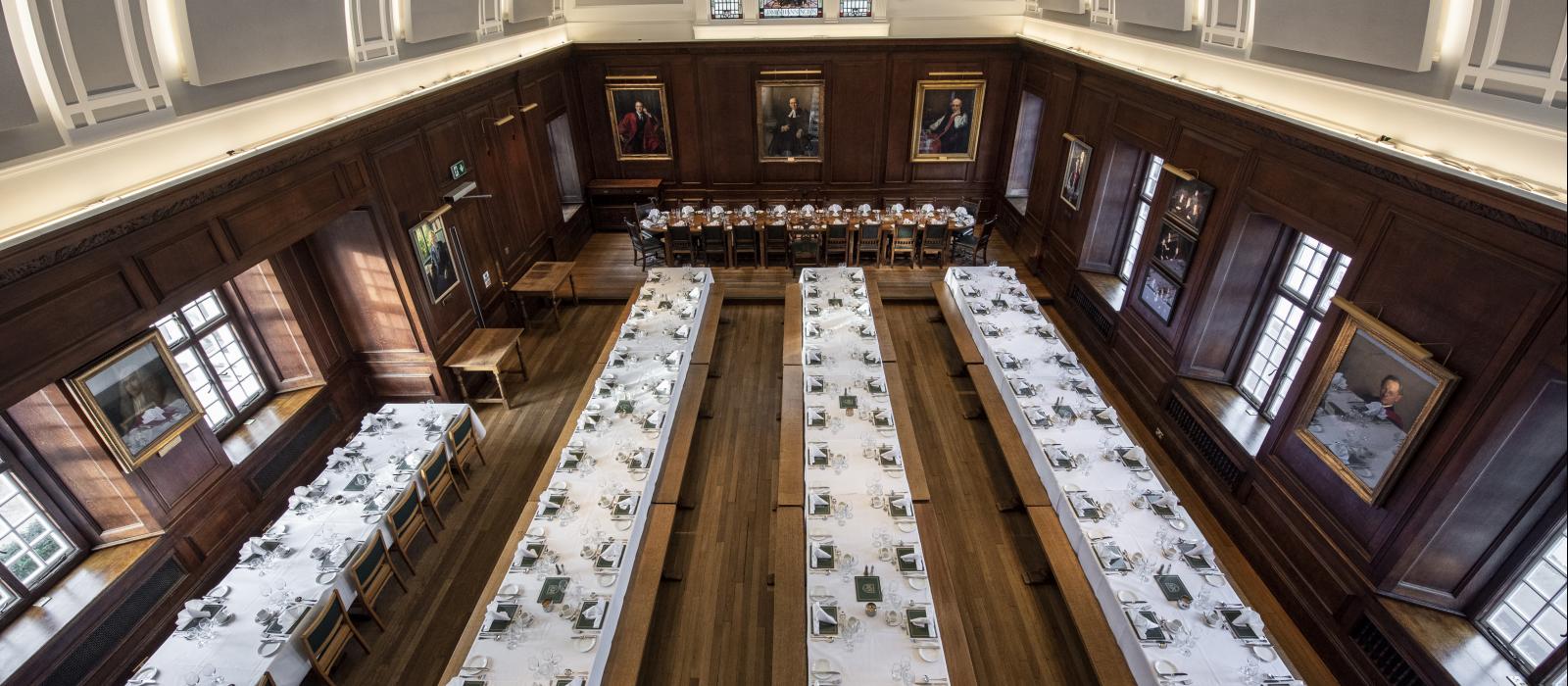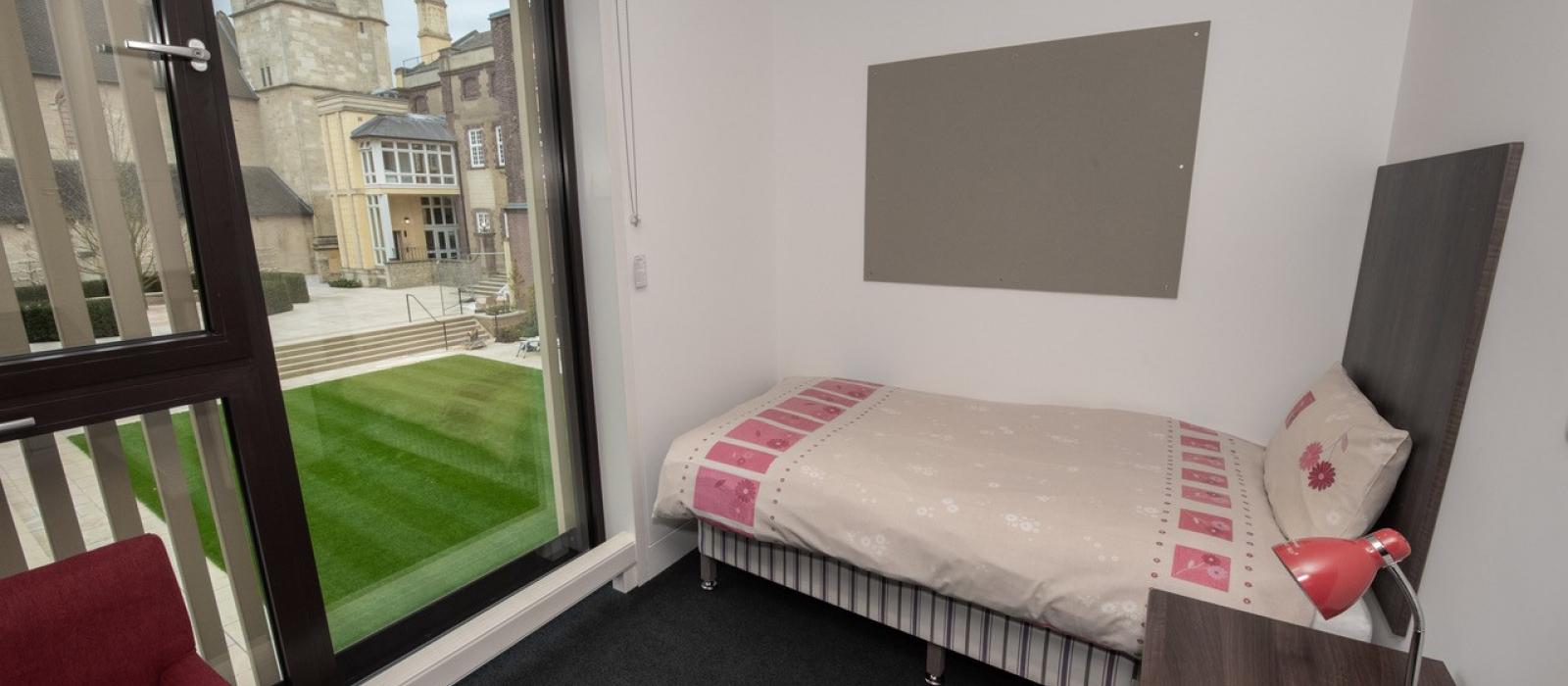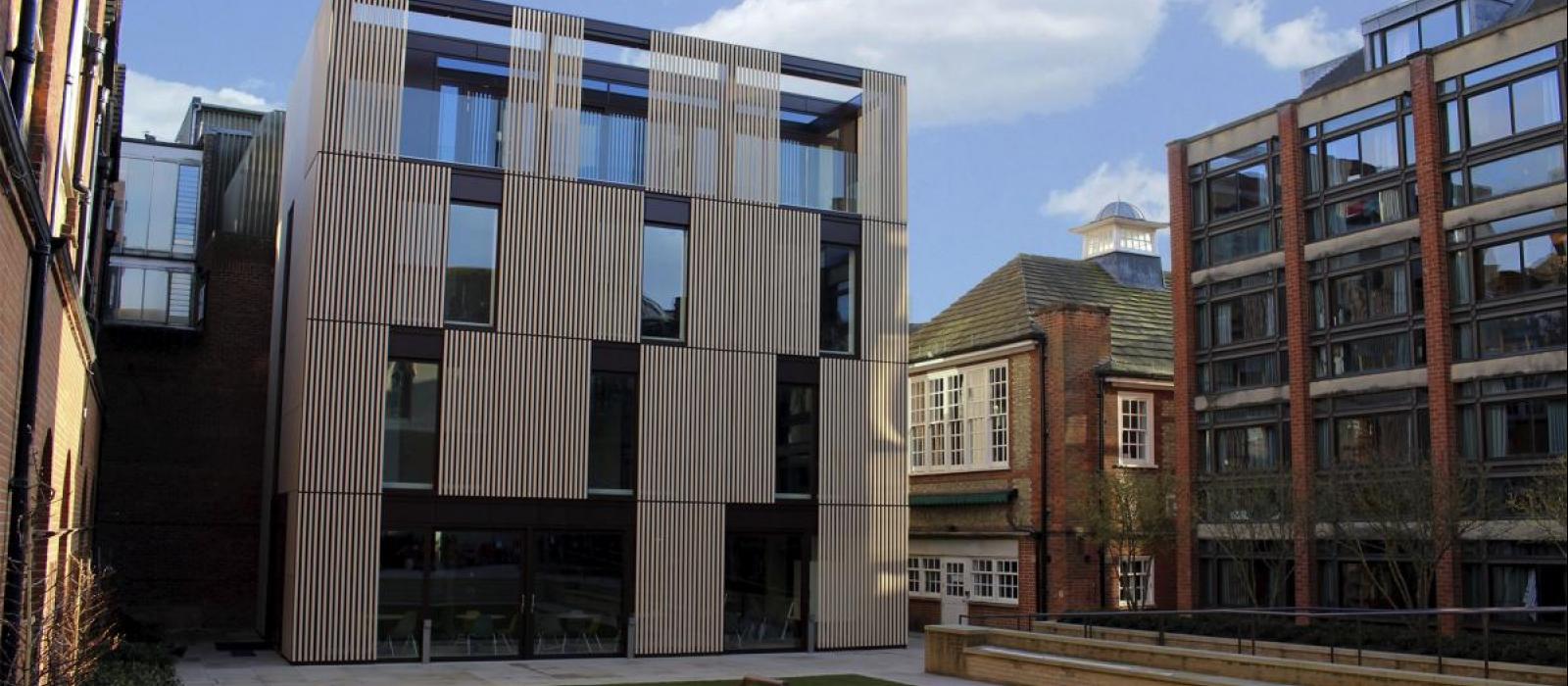 The College is a mix of the old and new. St Peter's is the youngest college within the old city boundaries. The medieval city walls border the modern student bar, glorious stone Georgian architecture from the 1790s rubs shoulders with bold modernism and there is a handsome range of brick buildings too.
The College's central location, combined with excellent catering provision and professional, friendly service, provides the ideal setting for meetings, receptions, dinners and conferences.
St Peter's is situated a few minutes' walk from the bus and railway station and is well positioned for all of Oxford's attractions.
We have well-equipped meeting rooms of all sizes, flexible catering arrangements and a characterful range of accommodation, both on the central site and within close walking distance.
Beginning in August 2014, the Perrodo Project has resulted in a transformation of the college's public and teaching spaces, including the opening of a brand new, RIBA Award-winning building. The project has seen a complete remodelling of Linton Quad and the ground floor of the Latner Building; the refurbishment of the Lodge and the redesign of the college's front entrance to make it accessible by all; the remodelling of Chavasse and Hannington Quads; the remodelling and refurbishment of the ground floor rooms of the Chavasse Building: Miles, Davis and Theberge.
St Peter's College
New Inn Hall Street, Oxford OX1 2DL
11 meeting spaces with capacity for up to 135 guests for Dining, Buffet, U-shape, Theatre, Classroom, Boardroom, and Cabaret functions.
Bedrooms 180
Ensuite 90
Standard 90
Breakfast yes
Lunch yes
Dinner yes
"Thank you for offering this service, it was so easy to use and I had several responses."
Santa Clara University
Charlie Kisiel, Commercial & Events Manager
events@spc.ox.ac.uk
01865 278464
www.spc.ox.ac.uk/conferences
Dining Hall

The College Dining Hall, known as Hannington Hall after the Victorian missionary, Bishop James Hannington, dates from 1832. It makes an ideal setting for banquets, special dinners and less formal lunches. The hall can seat 135.

Facilities

Portable audio-visual equipment can be set up on request.

Accessibility

full disabled access

Available

Term & Vacation

SCR

Dining 32

Buffet 32

U-shape 32

The College's 'Senior Common Room' is available for private dining. The room can seat up to 32 guests on our distinctive Arne Jacobsen Oxford Chairs. Pre-dinner drinks reception can be held in the adjoining breakout room.

Facilities

Portable audio-visual equipment can be set up on request.

Accessibility

full disabled access

Available

Term & Vacation

Dorfman Centre

Theatre 60

Classroom 32

Boardroom 28

Cabaret 30

U-shape 25

The Dorfman Centre is a beautifully designed building with state of the art conference facilities.

Facilities

Flexible tables and seating, fully integrated audio-visual equipment, Wi-Fi, induction loop system, whiteboard and flipchart. Conference phone available on request. Natural day light, blackout blinds, fully air-conditioned.

Accessibility

full disabled access with disabled toilet close by

Available

Term & Vacation

Latner and Warriner

Theatre 66

Classroom 24

Boardroom 30

A modern, flexible function space that can be used either as one large room or as two adjoining rooms. The glass doors onto the main quad overlooking the Chapel. Perfect venue for meetings and seminars.

Facilities

Flexible tables and seating, fully integrated audio-visual equipment, Wi-Fi, whiteboard and flipchart.

Accessibility

full disabled access

Available

Term & Vacation

Latner

Theatre 30

Classroom 12

Boardroom 16

Modern venue perfect for board meetings and seminars. The glass doors onto the main quad overlooking the Chapel.

Facilities

Flexible tables and seating, fully integrated audio-visual equipment, Wi-Fi, whiteboard and flipchart.

Accessibility

full disabled access

Available

Term & Vacation

Warriner

Theatre 36

Classroom 12

Boardroom 16

Modern venue perfect for board meetings and seminars. The glass doors onto the main quad overlooking the Chapel.

Facilities

Flexible tables and seating, fully integrated audio-visual equipment, Wi-Fi, whiteboard and flipchart.

Accessibility

full disabled access

Available

Term & Vacation

Miles and Davis Room

Theatre 90

Classroom 26

Boardroom 38

U-shape 35

A modern, flexible function space that can be used either as one large room or as two adjoining rooms.

Facilities

Flexible tables and seating, fully integrated audio-visual equipment, Wi-Fi, whiteboard and flipchart.

Accessibility

Full disabled access and a disabled toilet close by.

Available

Term & Vacation

Miles Room

Theatre 32

Classroom 12

Boardroom 22

U-shape 18

A modern, flexible function space that can be linked with the Miles room to create a larger space

Facilities

Flexible tables and seating, fully integrated audio-visual equipment, Wi-Fi, whiteboard and flipchart.

Accessibility

Full disabled access and a disabled toilet close by.

Available

Term & Vacation

Davis Room

Theatre 32

Classroom 12

Boardroom 18

U-shape 15

A modern, flexible function space that can be linked with the Miles room to create a larger space

Facilities

Flexible tables and seating, fully integrated audio-visual equipment, Wi-Fi, whiteboard and flipchart.

Accessibility

Full disabled access and a disabled toilet close by.

Available

Term & Vacation

Theberge Room

Theatre 32

Classroom 12

Boardroom 20

U-shape 17

A modern, flexible function space suitable for day meetings and conferences. It can also be used as a breakout room for the Miles and Davis rooms.

Facilities

Flexible tables and seating, fully integrated audio-visual equipment, Wi-Fi, whiteboard and flipchart

Accessibility

Full disabled access and a disabled toilet close by.

Available

Term & Vacation

Perrodo Meeting Room

Situated on the top floor of the brand-new Hubert Perrodo building, this boardroom has floor-to-ceiling windows offering views over the college and the city beyond

Facilities

Access to exclusive top floor veranda; audio-visual equipment can be set up on request.

Accessibility

Full disabled access

Available

Term & Vacation