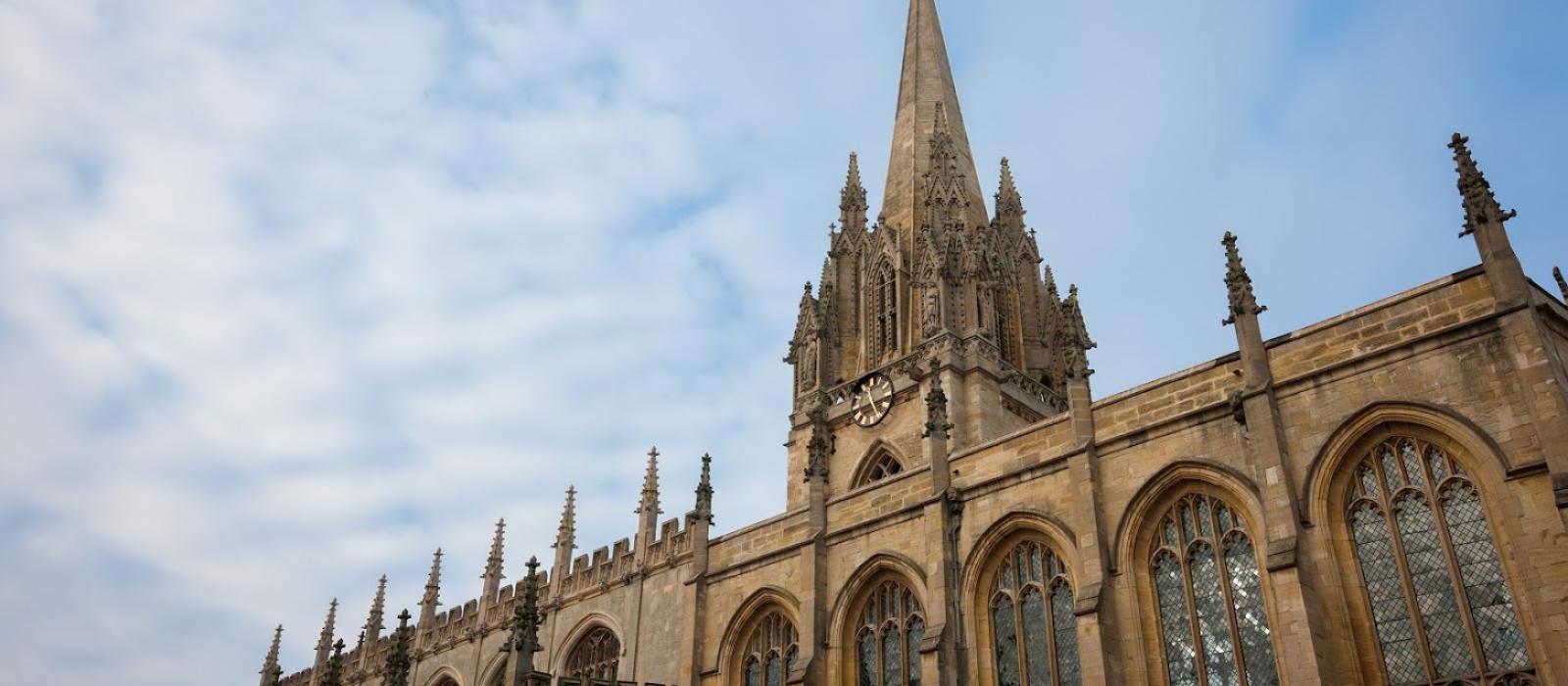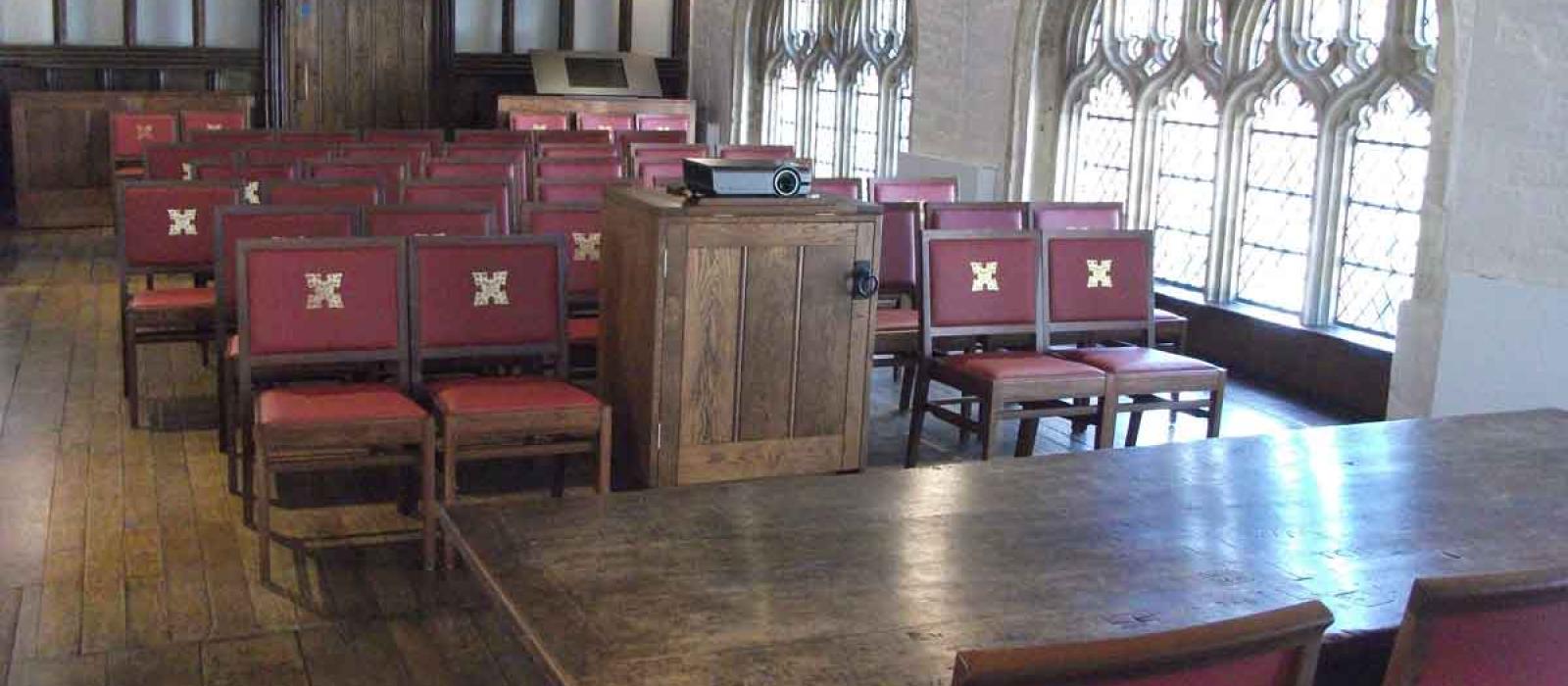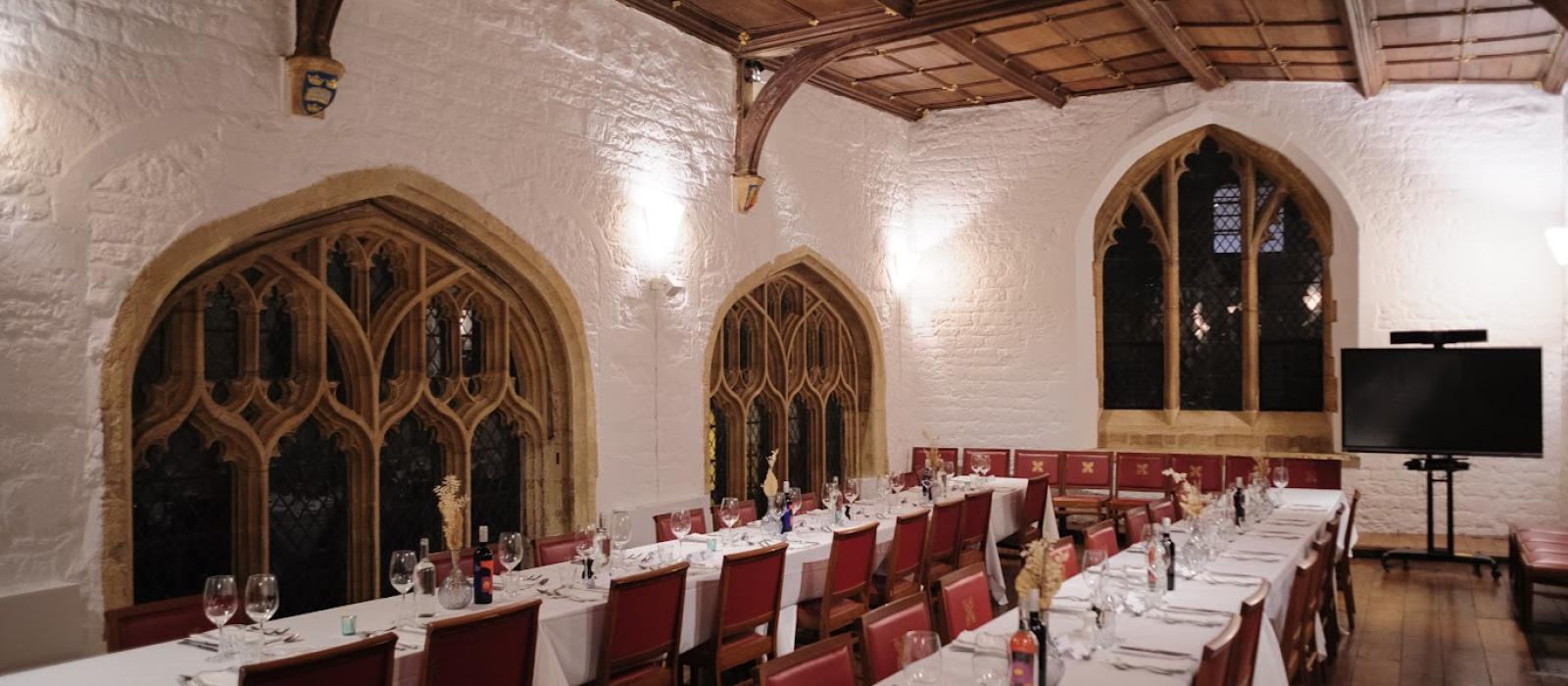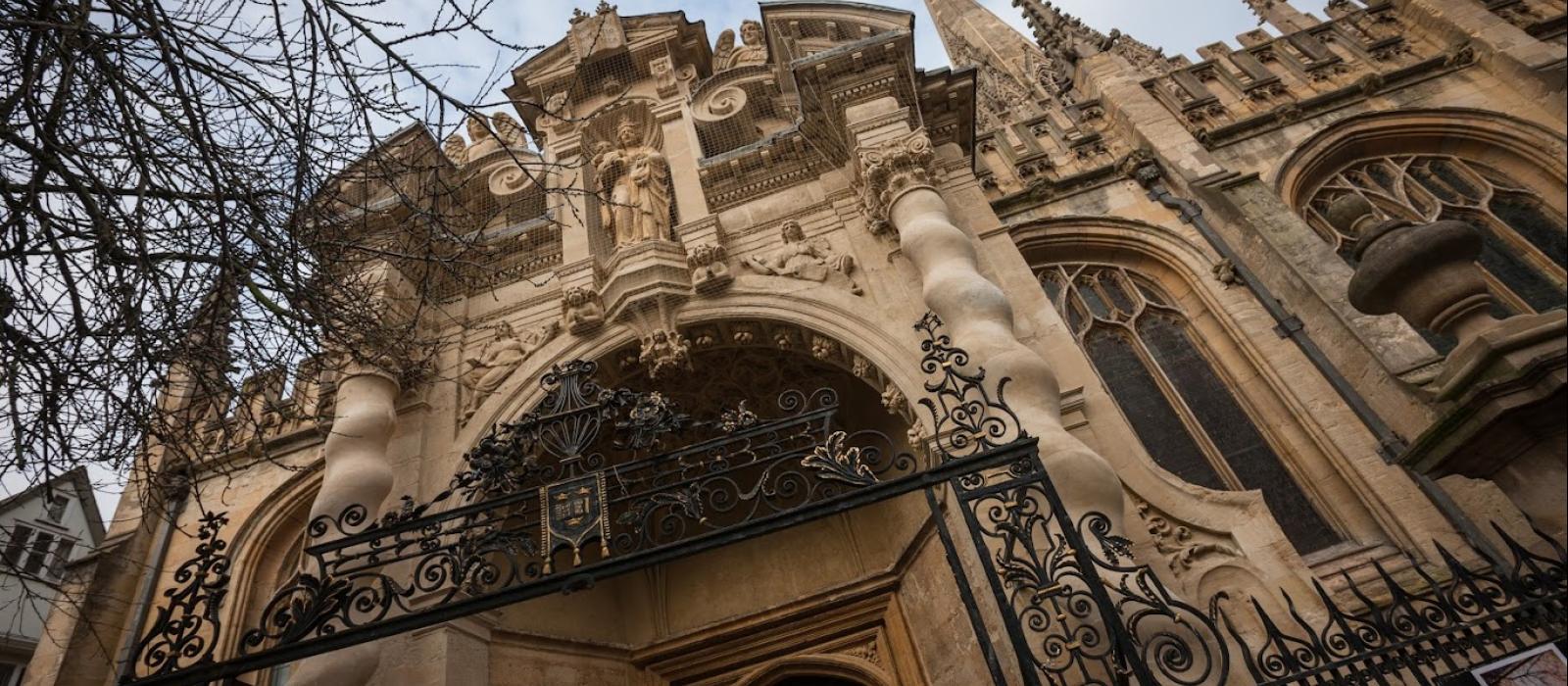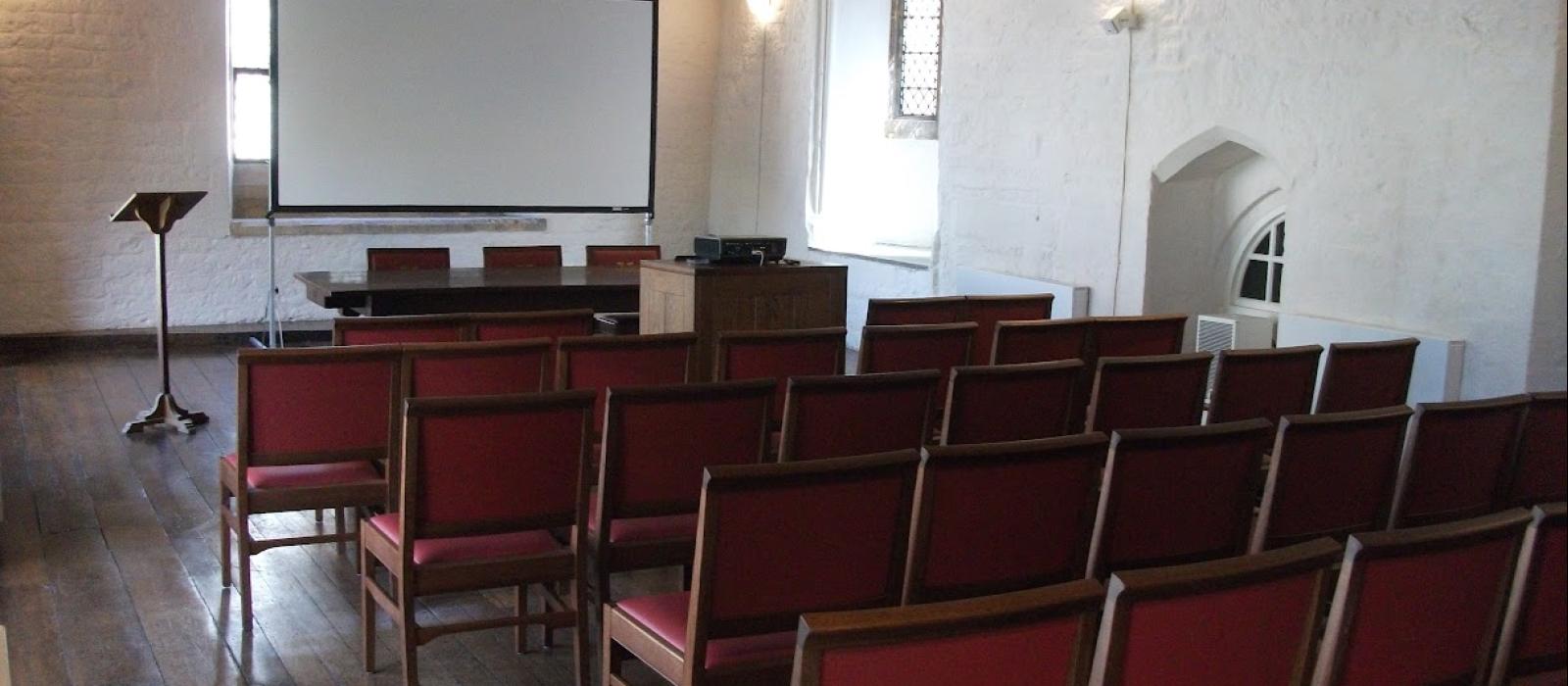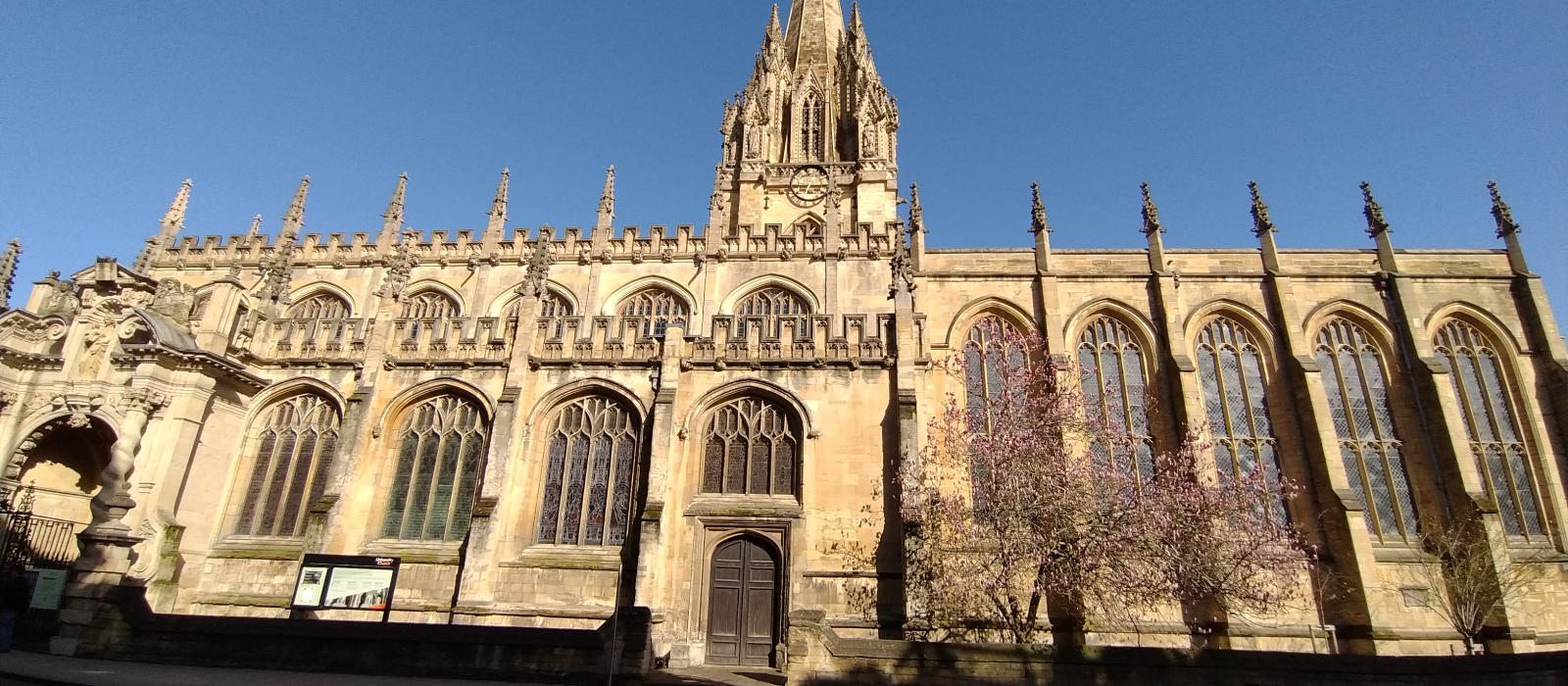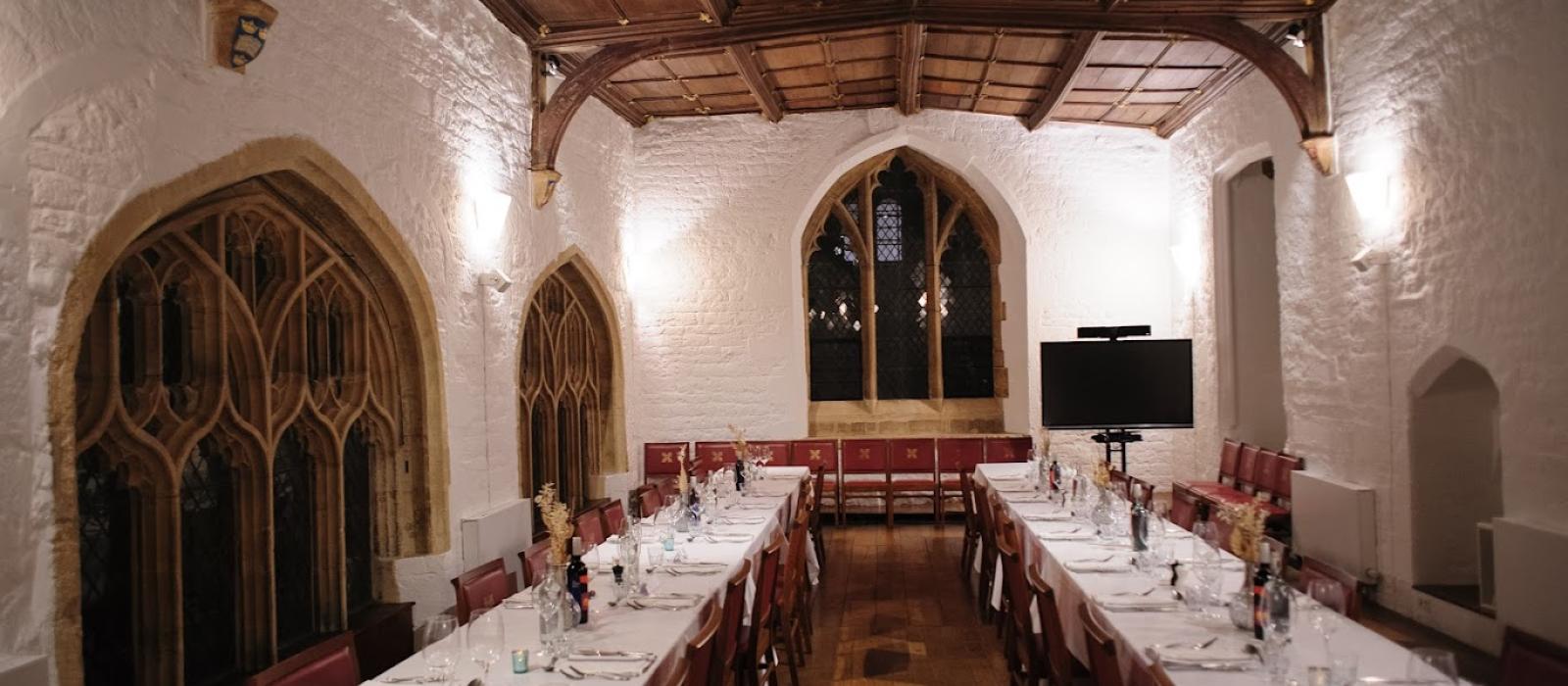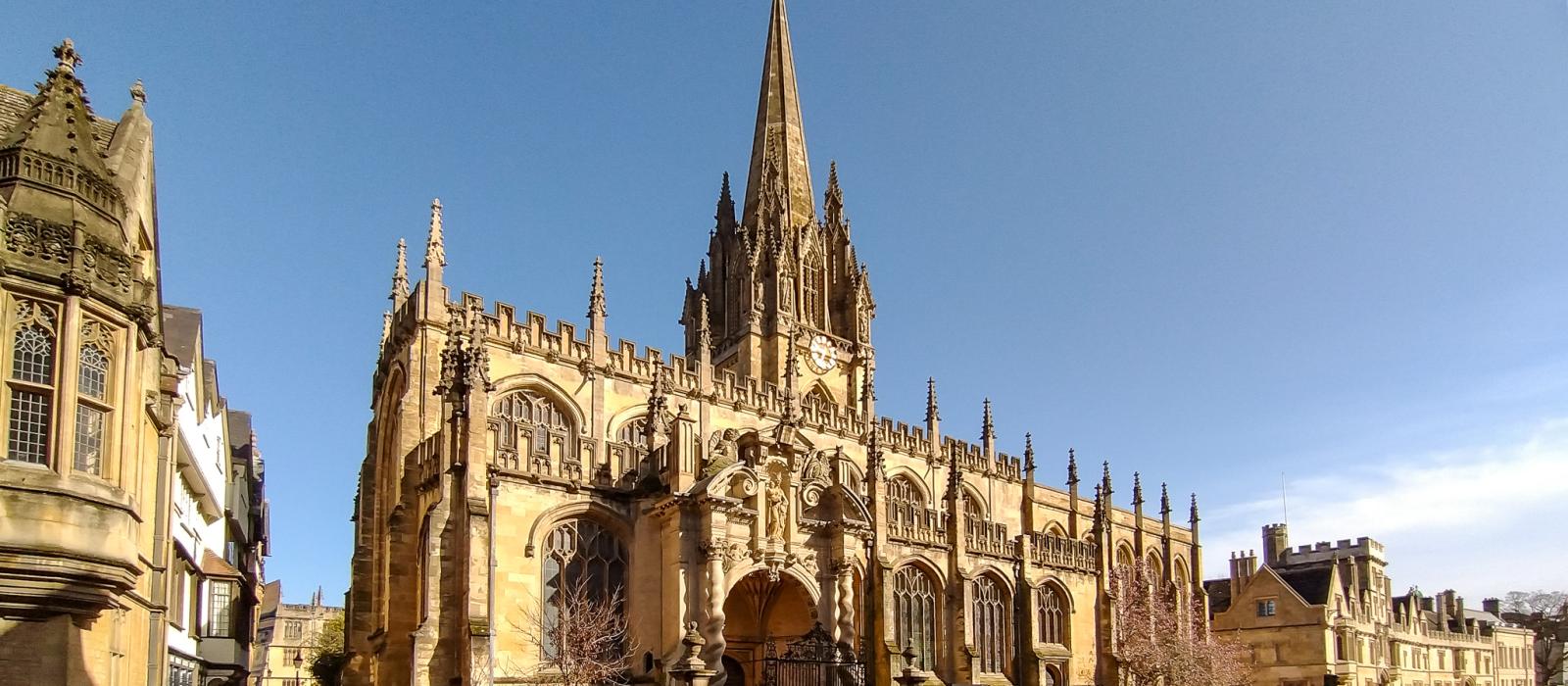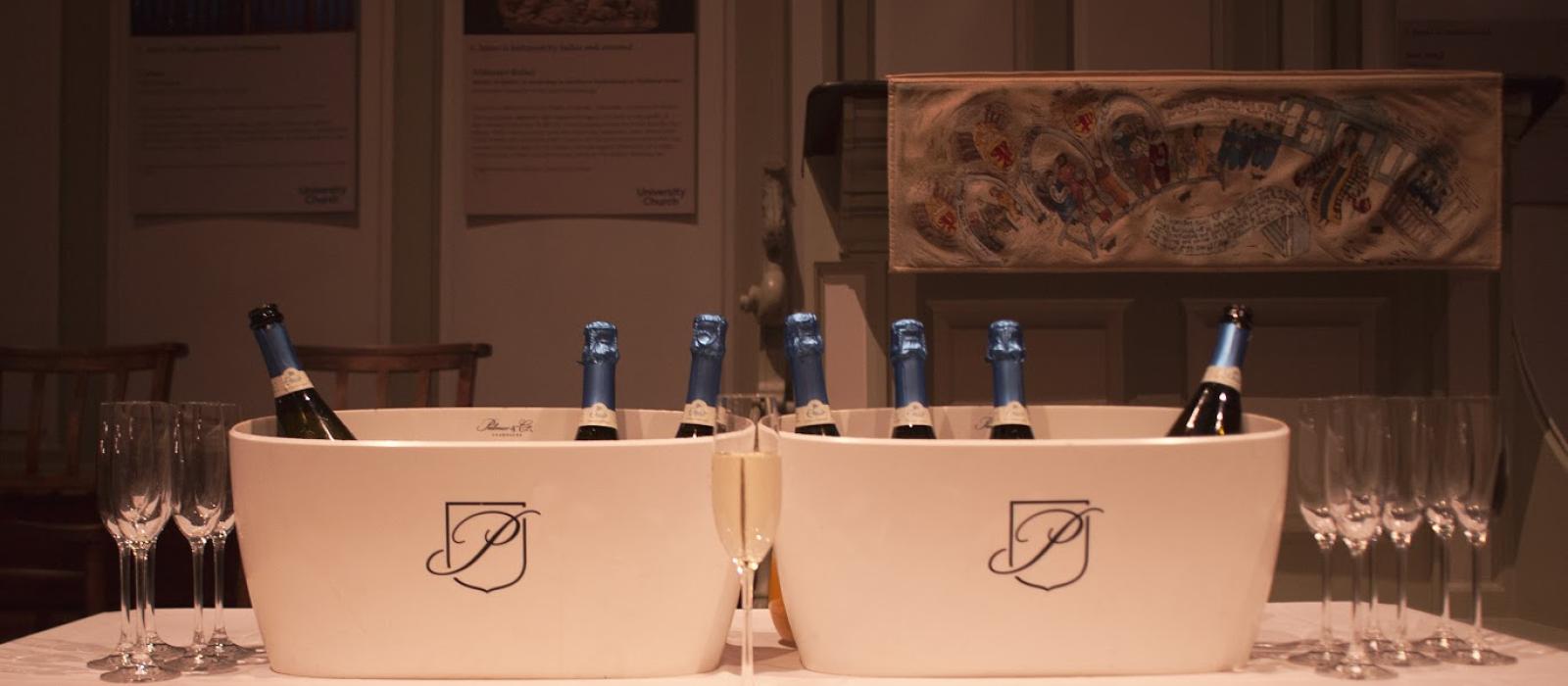 University Church of St Mary the Virgin
The Old Library of the University Church of St Mary the Virgin was built in 1320 and is the first university (as opposed to college) building in Oxford. It is where the nascent university began. By the early 13th century, Oxford was firmly established as an academic centre, drawing students from across Europe, undergraduates and masters, such as the Clerk of Oxenford in the Canterbury Tales, living in houses and halls. The growing university had no buildings of its own, so it adopted St Mary's as its administrative centre and built a two-storey building, east of the tower, facing onto what is now Radcliffe Square.
The upper room became the first university library and contained a small number of books chained to desks. The books were moved to the Duke Humfrey's Library in the Bodleian in 1450 as part of its founding collection. The roof and floors of the library are now its oldest parts: both date from 1509.
Today the room can accommodate up to 50 people for meetings, conferences, dinners and receptions. Catering is available from our accredited caterers, Wilding Wine or Oxford Fine Dining.
University Church of St Mary the Virgin
High Street, Oxford OX1 4BJ
1 meeting spaces with capacity for up to 50 guests for Dining, Buffet, Theatre, Classroom, and Boardroom functions.
Bedrooms 0
Ensuite 0
Standard 0
Breakfast
Lunch yes
Dinner yes
"We were all extremely appreciative of the kindness shown to us, and of the interest which the college staff took in us."
Conference customer
Sarah Ockwell
admin@universitychurch.ox.ac.uk
01865 279110
www.university-church.ox.ac.uk
The Clore Old Library

Dining 50

Buffet 50

Theatre 50

Classroom 20

Boardroom 24

Overlooking Radcliffe Square, the Old Library is on the top floor of the Old Convocation House next to the University Church of St Mary the Virgin.

Facilities

Data projector and screen, wifi, lectern, av facilities, refreshments provided by the Vaults and Garden Cafe.

Accessibility

First floor, disabled access lift available, accessible toilet on the same floor as the Old Library.

Available

Term & Vacation