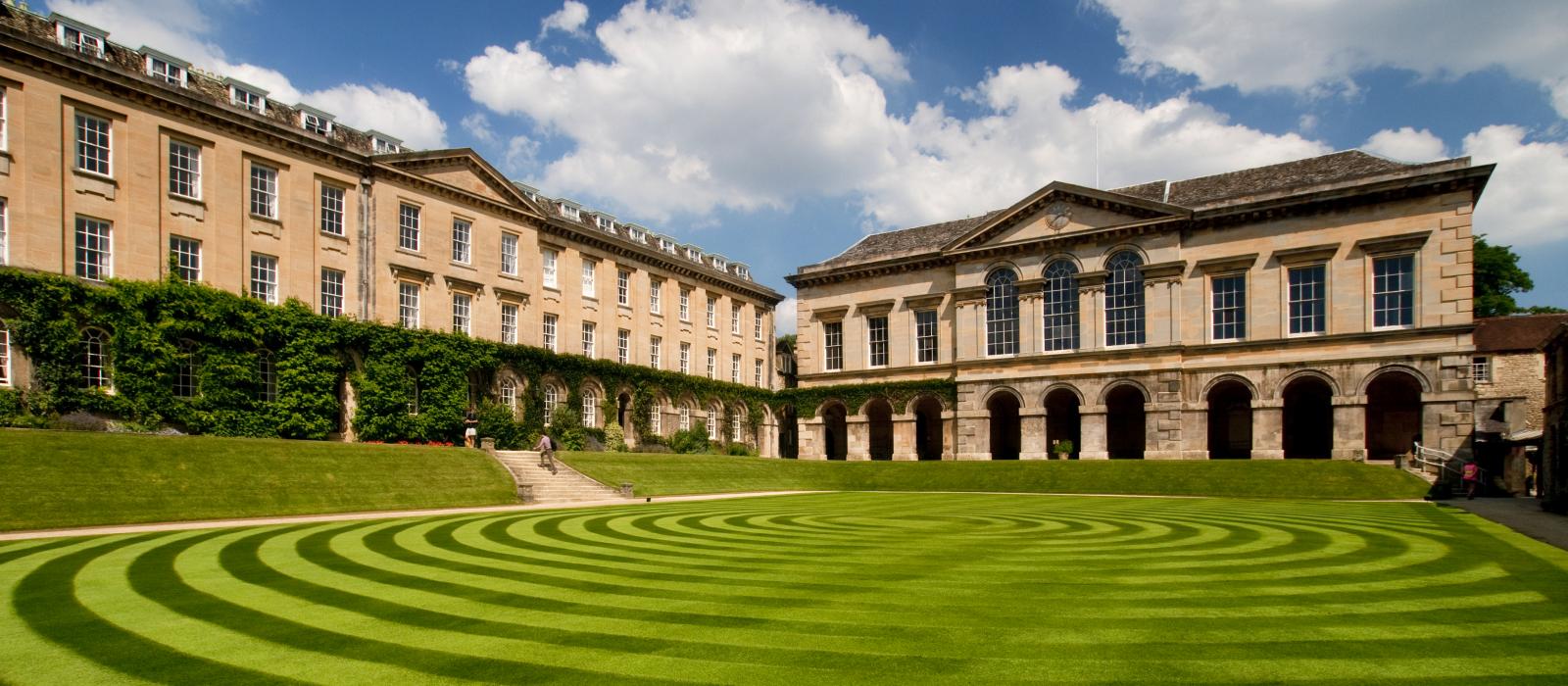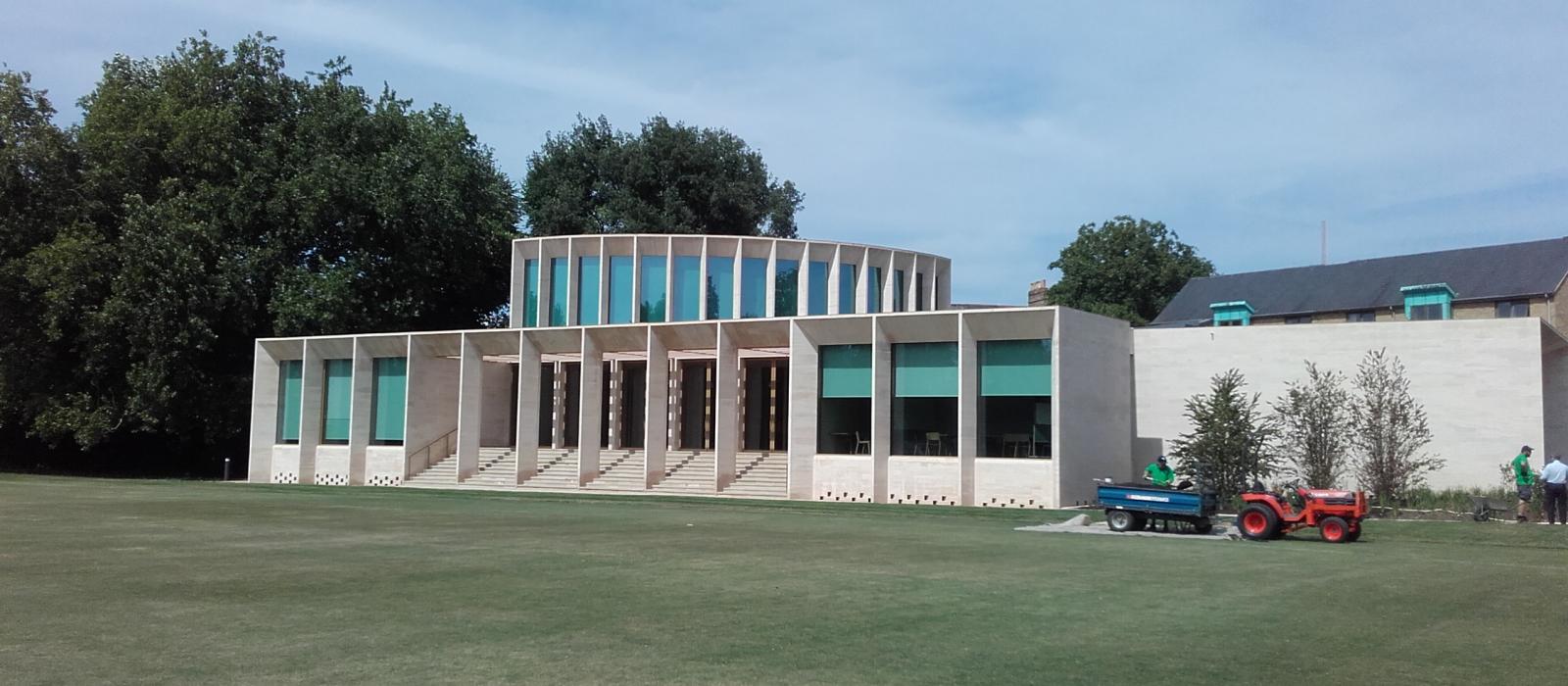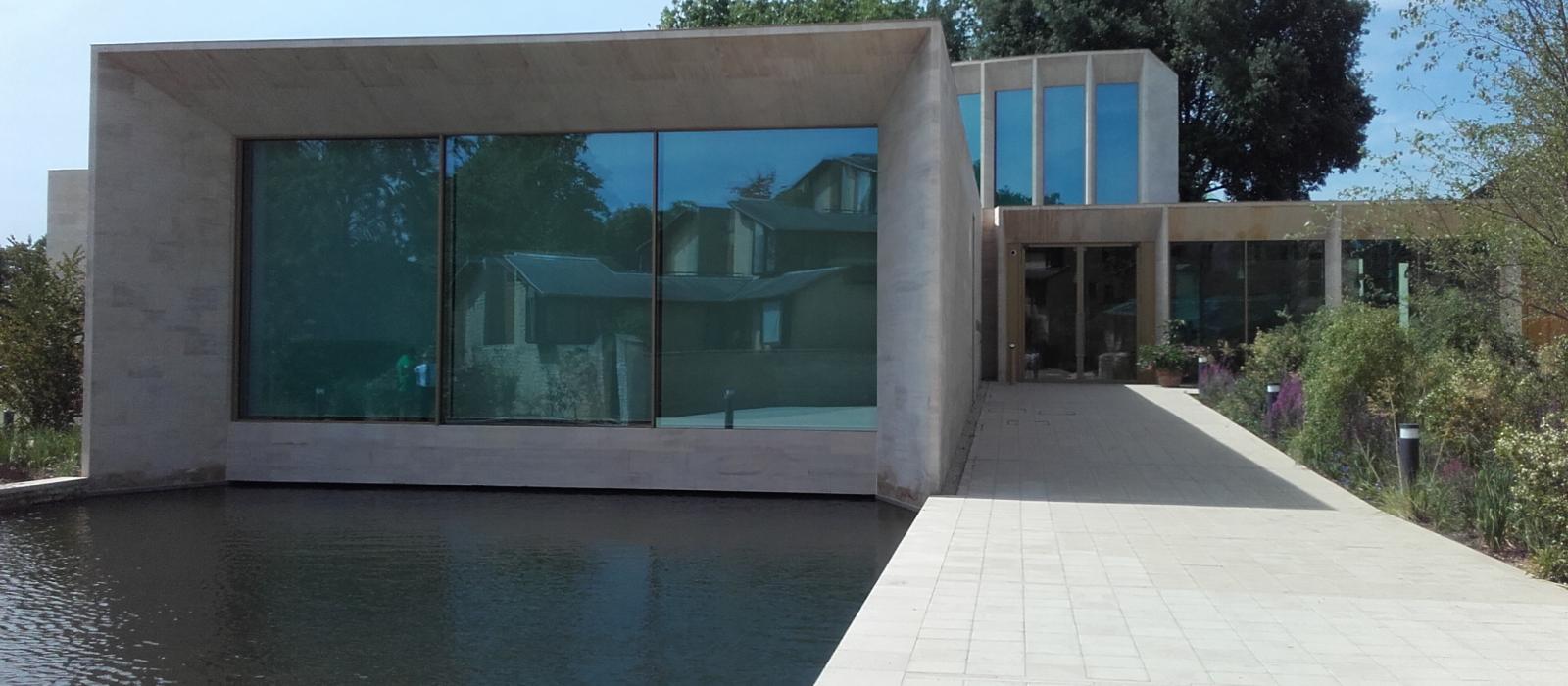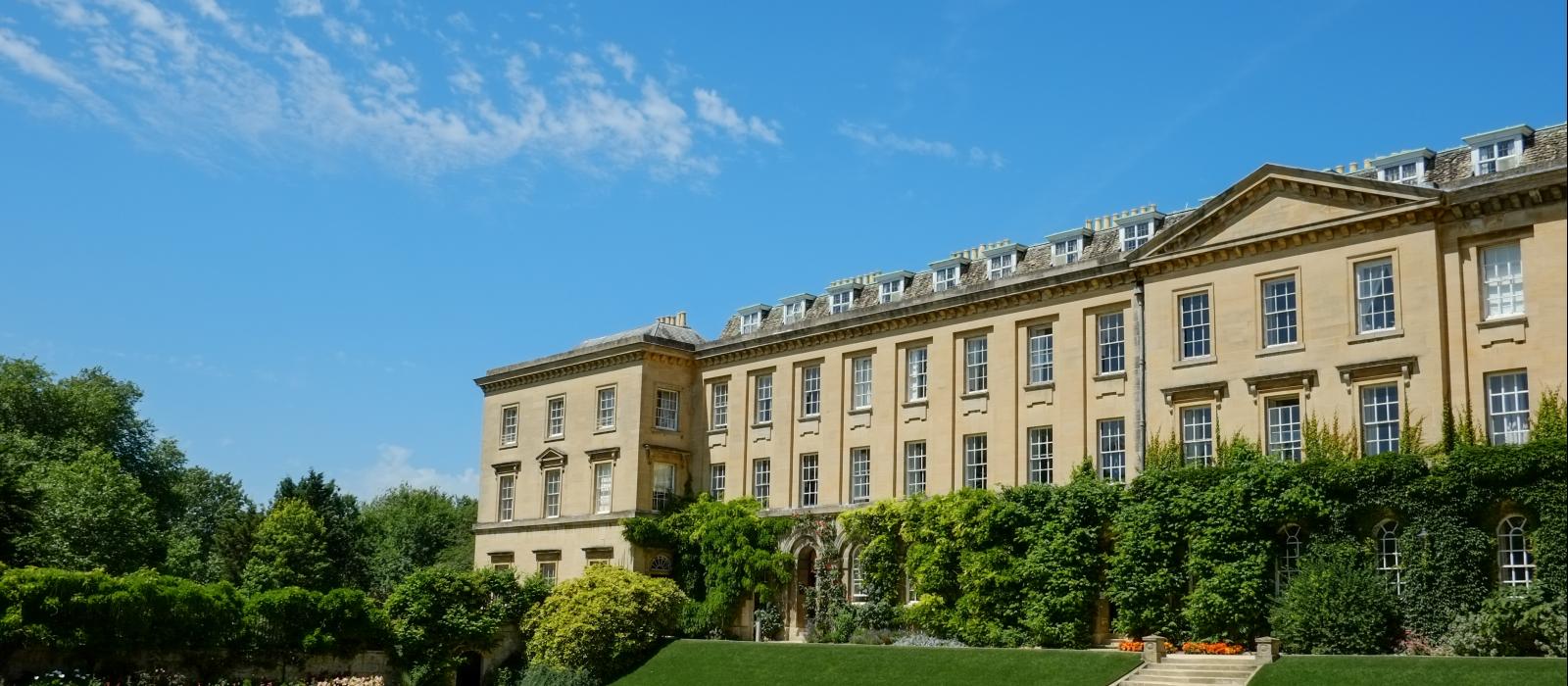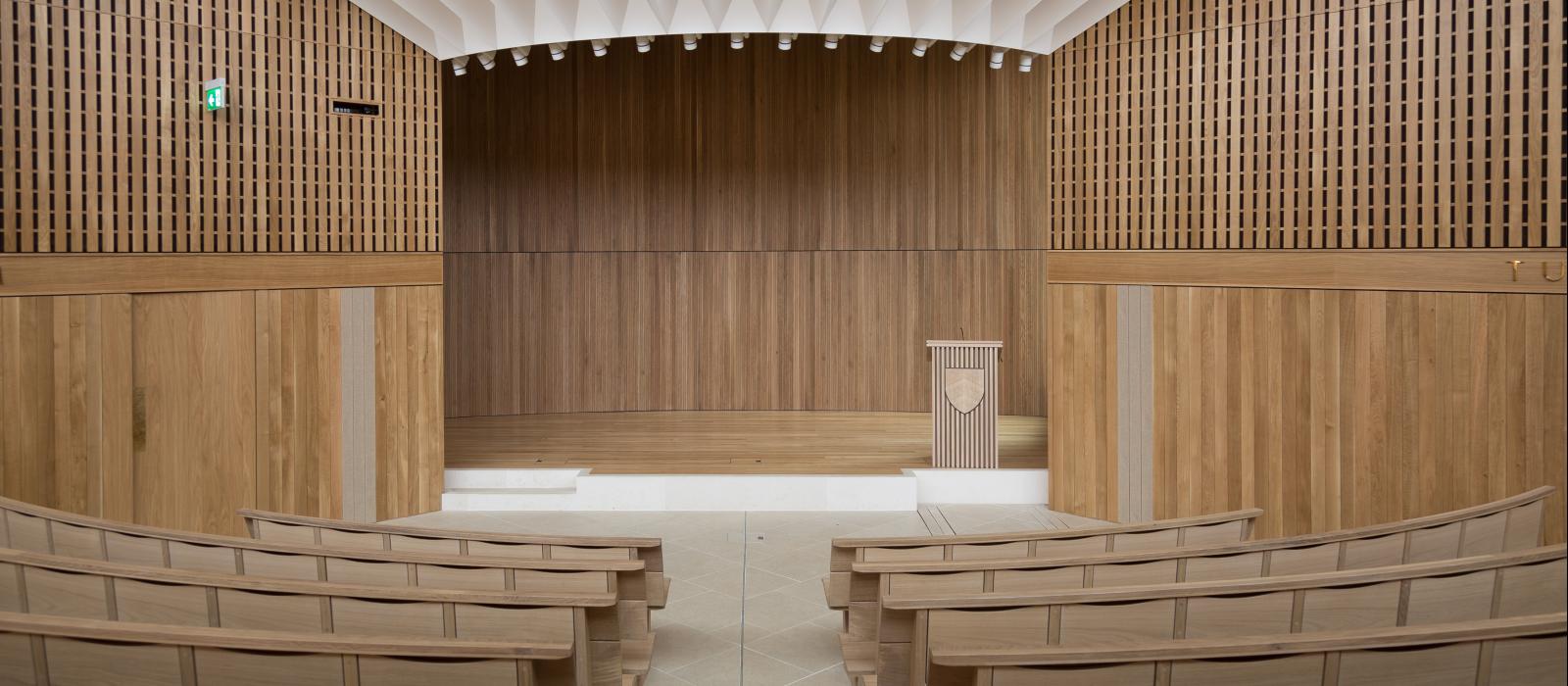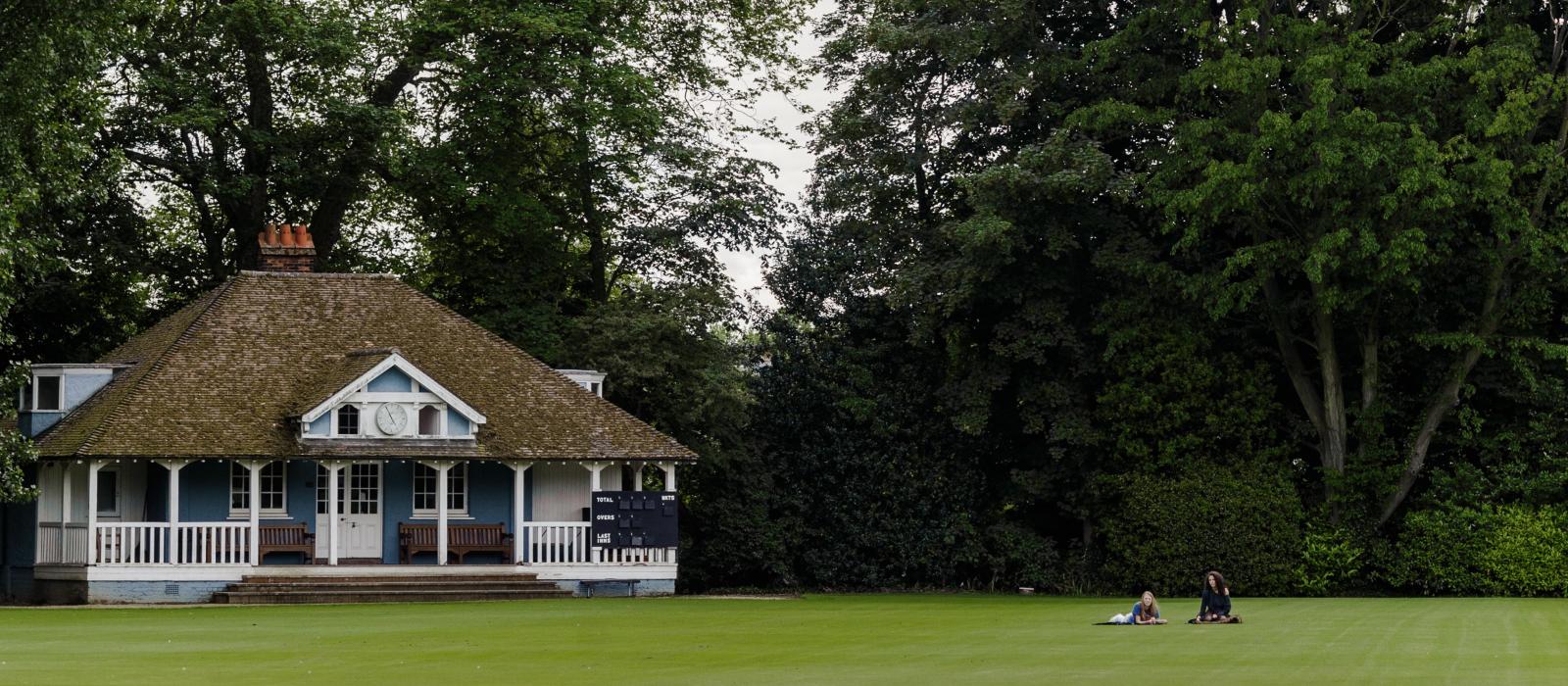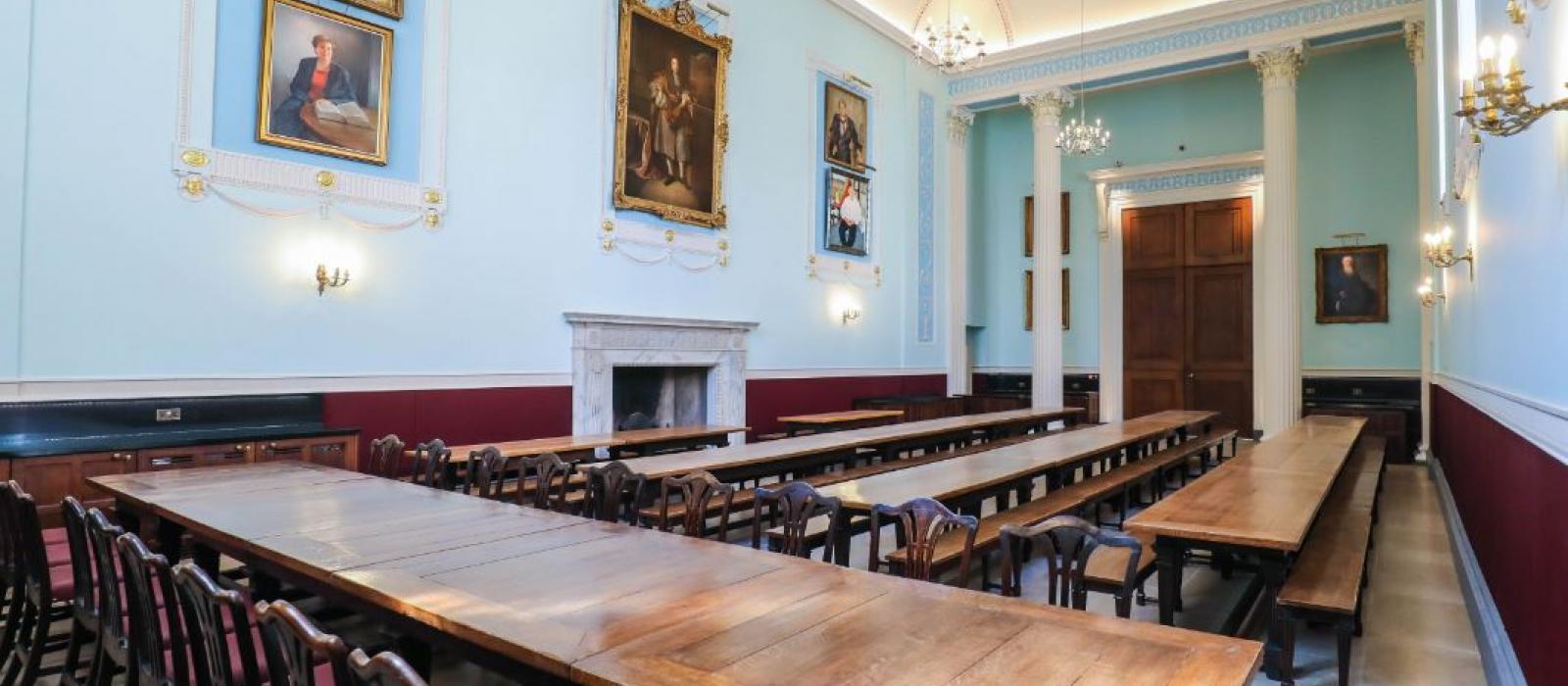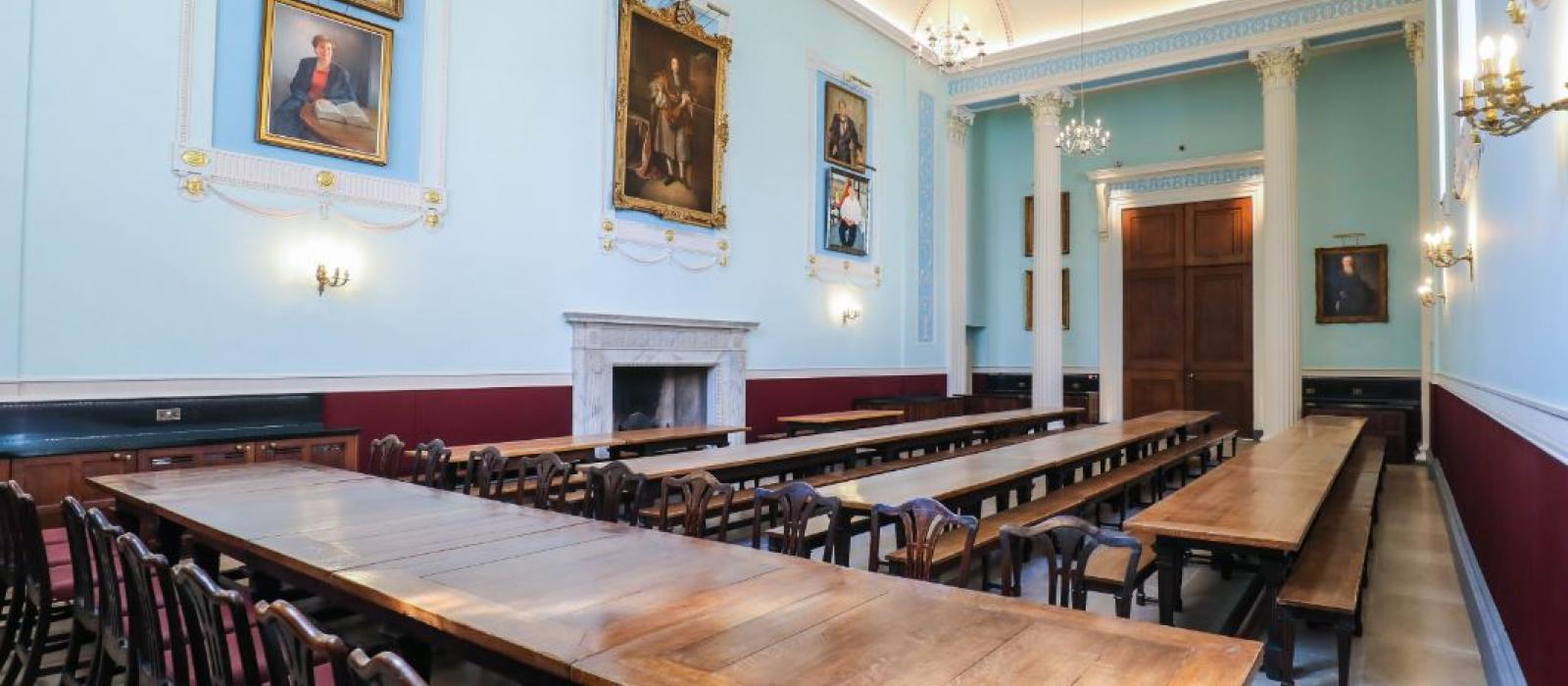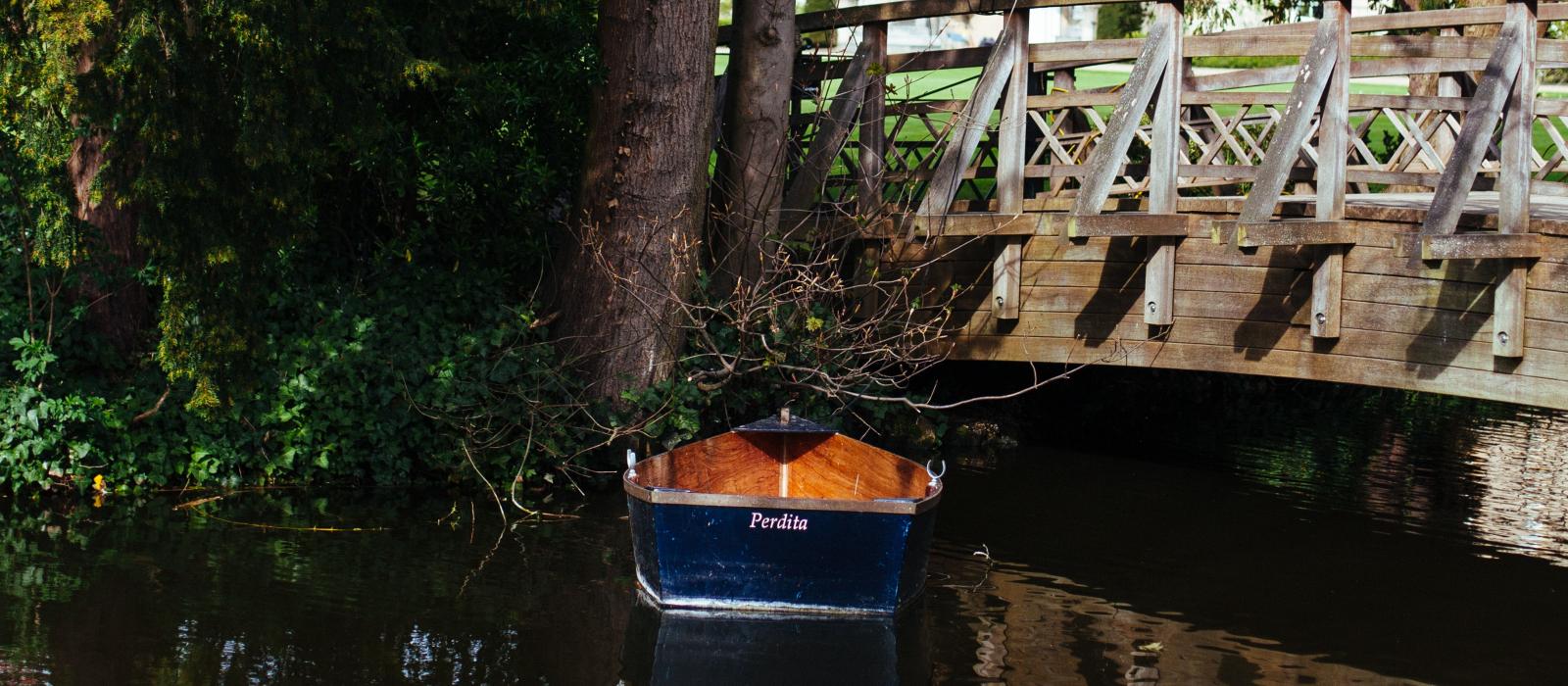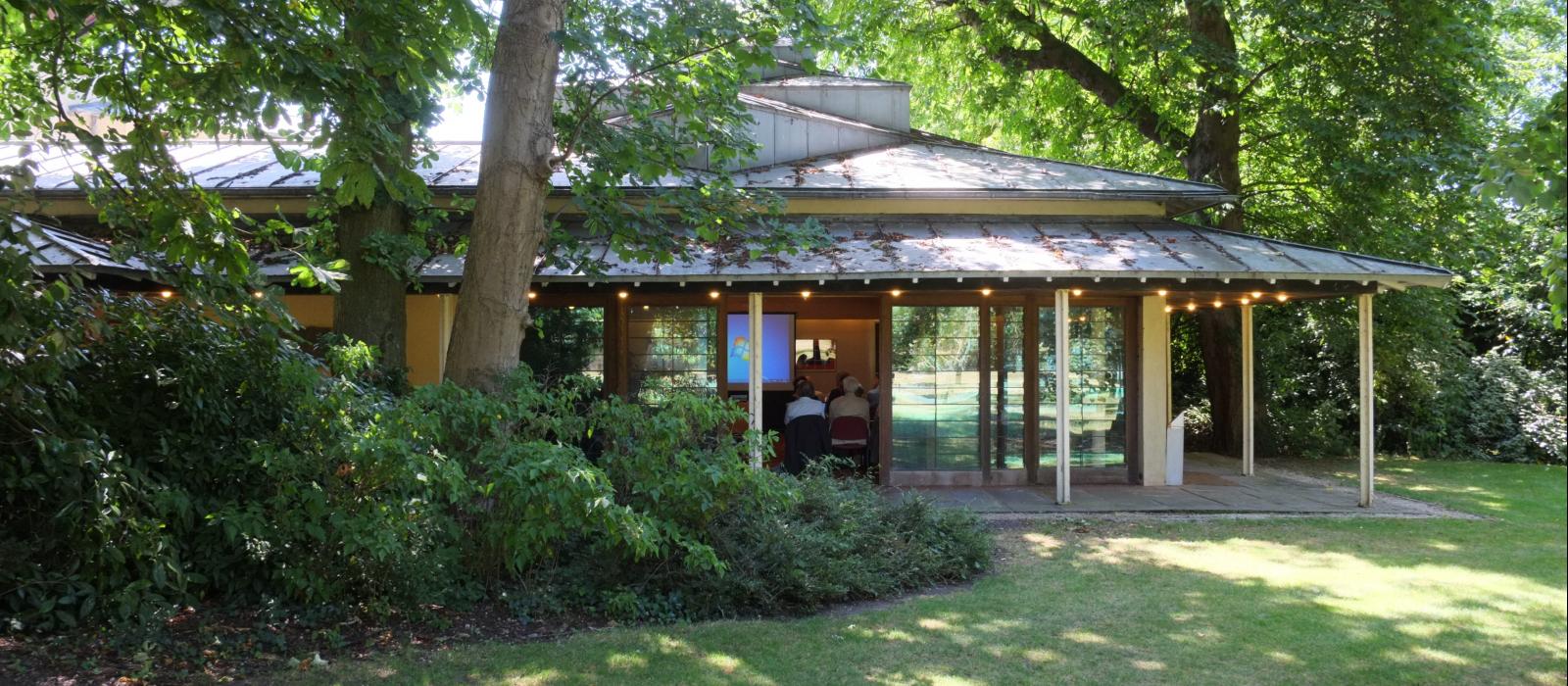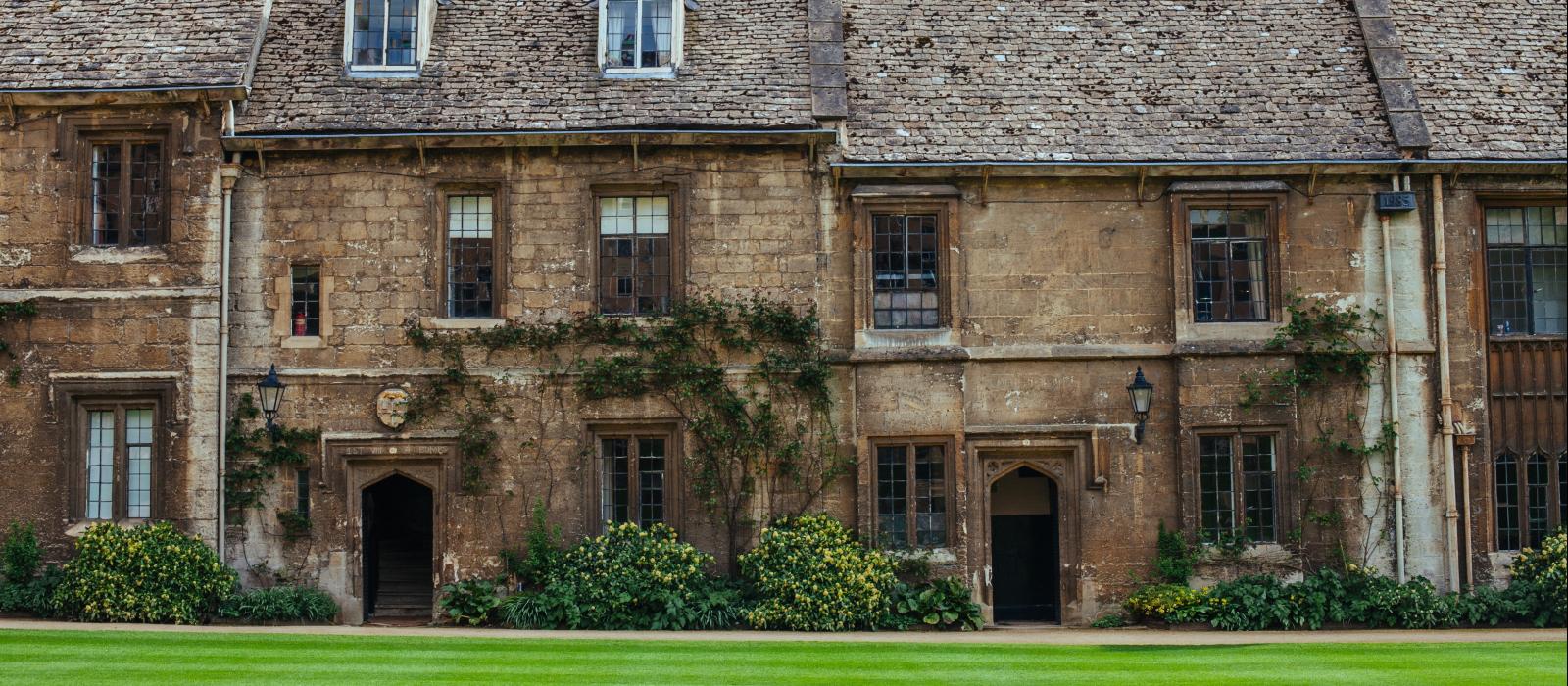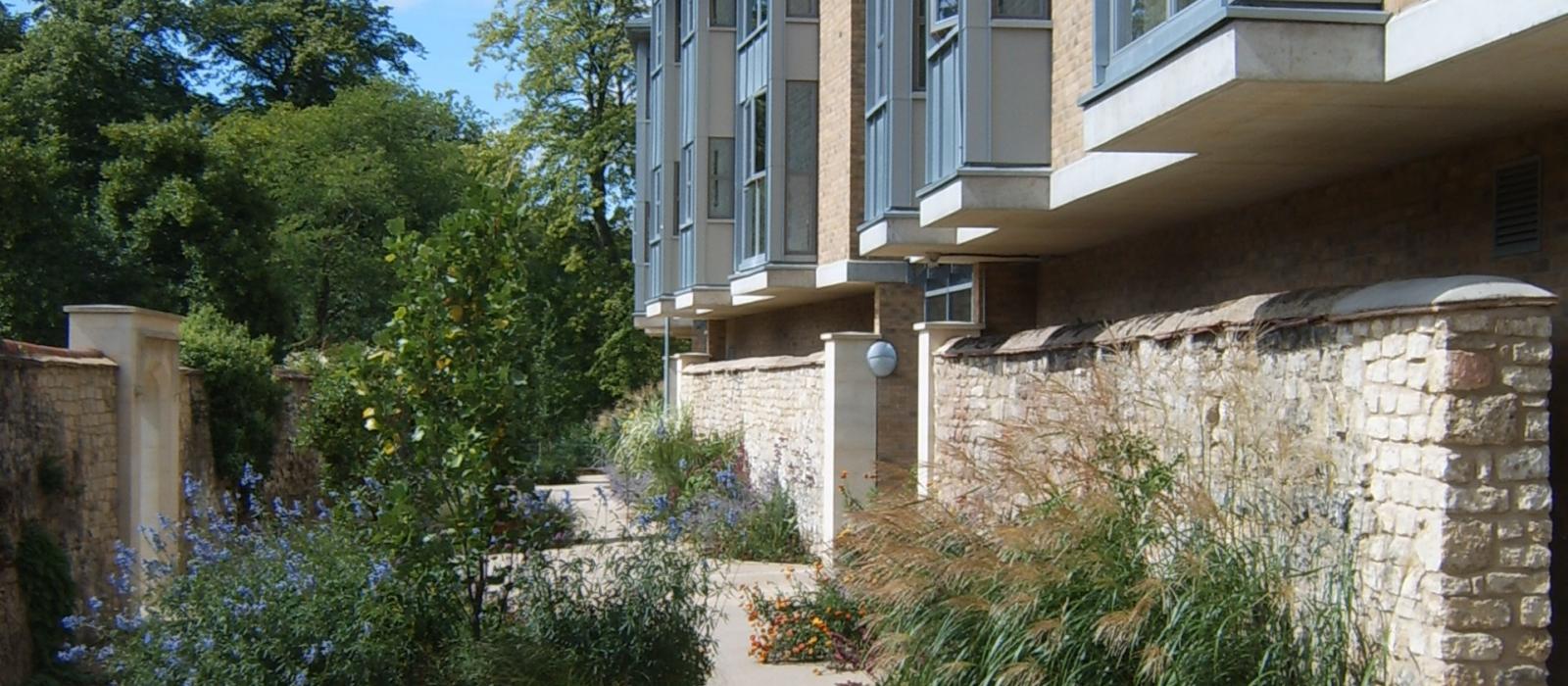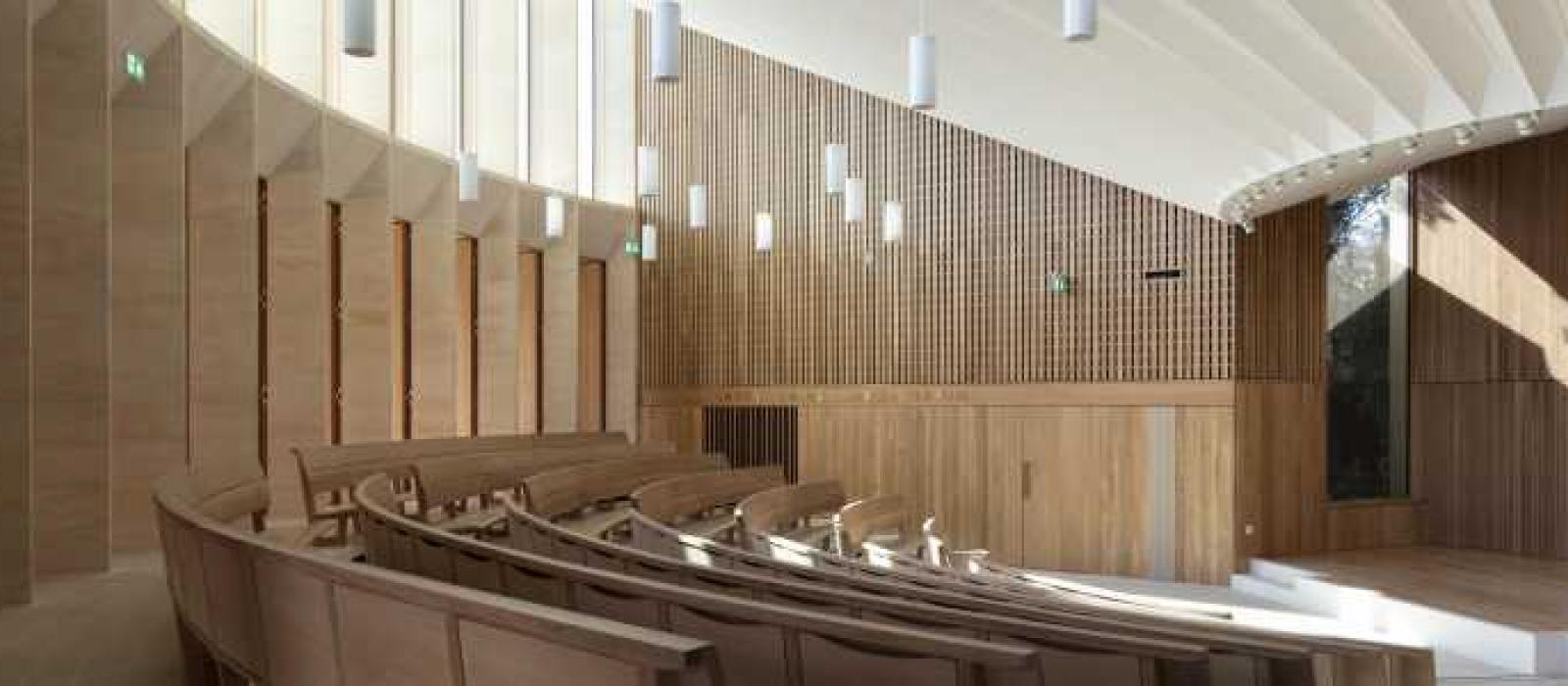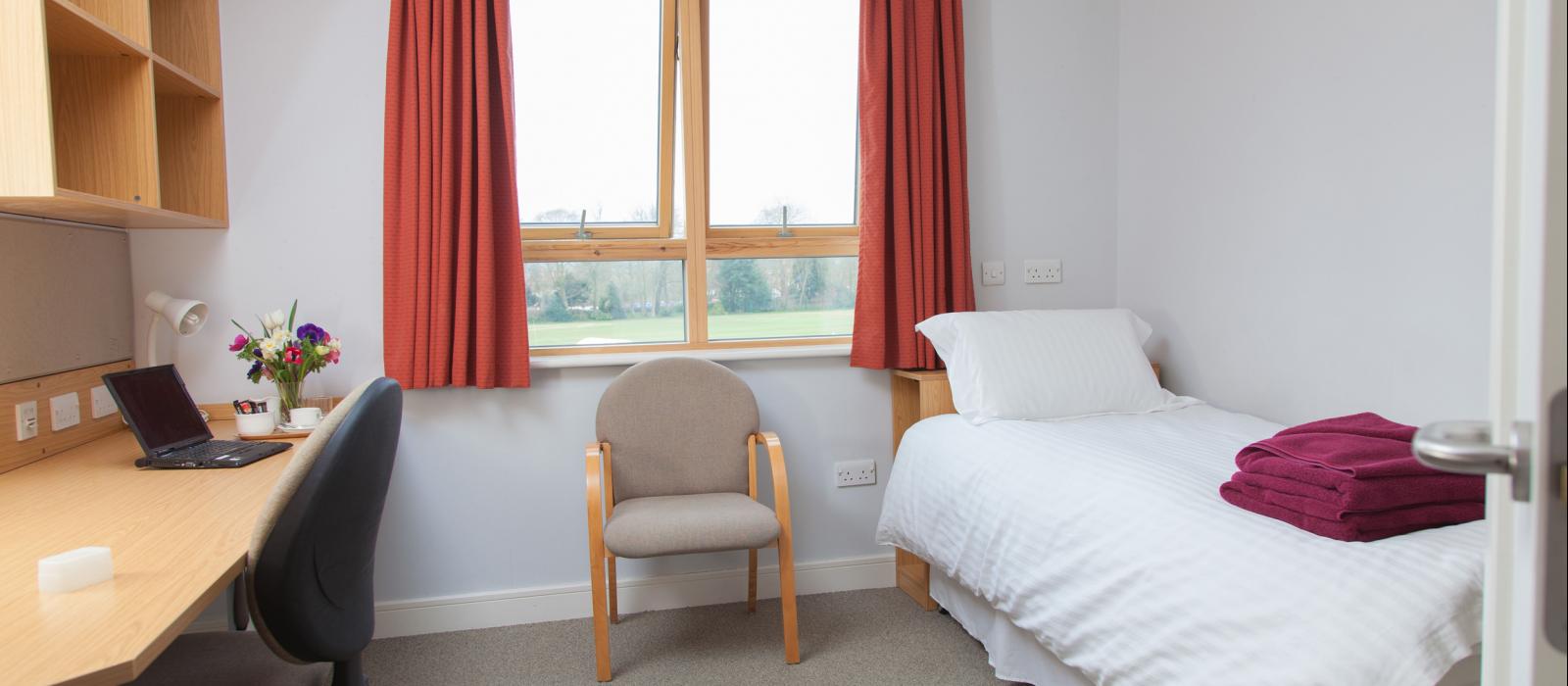 Worcester College was founded in 1714 and occupies a 26-acre site on the western side of the city where the Benedictines first founded Gloucester College in 1283. Some of the original buildings of the earlier college have survived, new buildings have been added and the resulting mixture of architectural styles together with the beautiful gardens, lake and sports field attracts conference participants from across the world. The mainline rail and coach stations are within a five-minute walk.

The college offers full residential conferences for up to 250 delegates in single en-suite study accommodation.  All bedrooms have ethernet access points, telephones and a fridge. Day meetings can be accommodated all year round in the Linbury and Nash buildings and, during vacations, we are able to offer additional smaller meeting and breakout rooms.
Worcester College
1 Walton Steet, Oxford OX1 2HB
15 meeting spaces with capacity for up to 160 guests for Theatre, Dining, Buffet, Classroom, Boardroom, Cabaret, and Boardroom functions.
Bedrooms 250
Ensuite 250
Standard 0
Breakfast yes
Lunch yes
Dinner yes
"I received lots of responses from different colleges, it was really great and made life so much easier finding a venue for the meeting."
Wiley
The Conference Team
meet@worc.ox.ac.uk
01865 278345
http://www.meetworcester.com
Sultan Nazrin Shah Centre - Tuanku Bainun Auditorium

An accessible and beautifully appointed lecture theatre with seating for up to 160 delegates. The auditorium features all of the built-in technological amenities one would expect of a modern conference venue

Facilities

Pull-out writing tablets, built-in projection system with a 3940mm (w) x 2460mm (h) screen that rises out of the stage floor. PA system with handheld and lapel microphone units, infrared hearing system. Lectern with full lighting and AV controls

Accessibility

Fully wheelchair accessible

Available

Term & Vacation

Hall

Traditional hall with open fireplace; high table on raised dais and bench seating. Newly restored in 2018.

Facilities

PA system can be rented, wifi.

Accessibility

Full disabled access; ground floor with ramp.

Available

Term & Vacation

Linbury Room

Dining 46

Buffet 80

Theatre 80

Classroom 30

Boardroom 44

Cabaret 46

Large function room with reception foyer overlooking the Nuffield Lawn; ideally suited for private dining and corporate meetings.

Facilities

Portable audio-visual equipment, wifi.

Accessibility

Full disabled access; ground floor, chair lift from the lodge.

Available

Term & Vacation

Nash Room

Buffet 30

Theatre 60

Classroom 20

The Nash Room can be used as one space or split in half to create two adjoining suites - East and West. Ideally suited for day meetings, seminars and recruitment events.

Facilities

Air conditioning; built-in smartboard with projector, audio output, and a wall-mounted computer with wireless controls in each of the suites.

Accessibility

Full disabled access; ground floor, lift to bedrooms.

Available

Term & Vacation

Worcester Cottage

Large light room, off site in nearby building on Walton St.

Facilities

Portable audio-visual equipment.

Accessibility

No disabled access; ground floor.

Available

Vacation

Seminar Room A

Traditional Oxford tutorial room on the Main Quad.

Facilities

Built-in smartboard with projector and audio output.

Accessibility

Limited disabled access; ground floor, three steps up.

Available

Vacation

Seminar Room C

Traditional Oxford tutorial room with access from the Main Quad and outlook onto the Fellows' Garden.

Facilities

Built-in plasma screen with audio output.

Accessibility

Limited disabled access; ground floor, three steps up.

Available

Vacation

Lecture Room B

Semi-tiered lecture room with tablet chairs and a podium at the front of the room; outlook onto the Fellows' Garden.

Facilities

Fixed audio-visual equipment.

Accessibility

Limited disabled access through separate entrance; stairs down, no lift.

Available

Vacation

24 Beaumont Street

Traditional Oxford tutorial room with built-in bookcases; two interlinked rooms with the second room ideally suited as breakout space.

Facilities

Portable audio-visual equipment, wifi.

Accessibility

No disabled access; ground floor.

Available

Vacation

Memorial Room

Older teaching room with wood flooring, raised dais and piano.

Facilities

Fixed audio-visual equipment, wifi.

Accessibility

Full disabled access; ground floor, lift to lodge.

Available

Vacation

Nuffield Teaching Room

Small teaching room.

Facilities

Portable audio-visual equipment, wifi.

Accessibility

Full disabled access; ground floor.

Available

Vacation

Junior Common Room

Large student common room, split level, located in medieval cottages.

Facilities

Portable audio-visual equipment, wifi.

Accessibility

No disabled access; first floor, no lift.

Available

Vacation

Sultan Nazrin Shah Centre - Hinton Meeting Room

Seminar room with panoramic window that make the most of the spectacular view. Includes a built-in screen with AV provision.

Facilities

Built-in 55 inch LCD screen for A/V output, Video conferencing facility. Infrared hearing system.

Accessibility

Fully wheelchair accessible

Available

Term & Vacation

Sultan Nazrin Shah Centre - Le May Meeting Room

Seminar room with panoramic window that make the most of the spectacular view. Includes a built-in screen with AV provision.

Facilities

Built-in 55 inch LCD screen for A/V output, Video conferencing facility. Infrared hearing system.

Accessibility

Fully wheelchair accessible

Available

Term & Vacation

Morley Fletcher Room

Student common room next to the Linbury building.

Facilities

Portable audio-visual equipment.

Accessibility

Disabled access; ground floor, one step up.

Available

Vacation