Conference Oxford at The Meetings Show!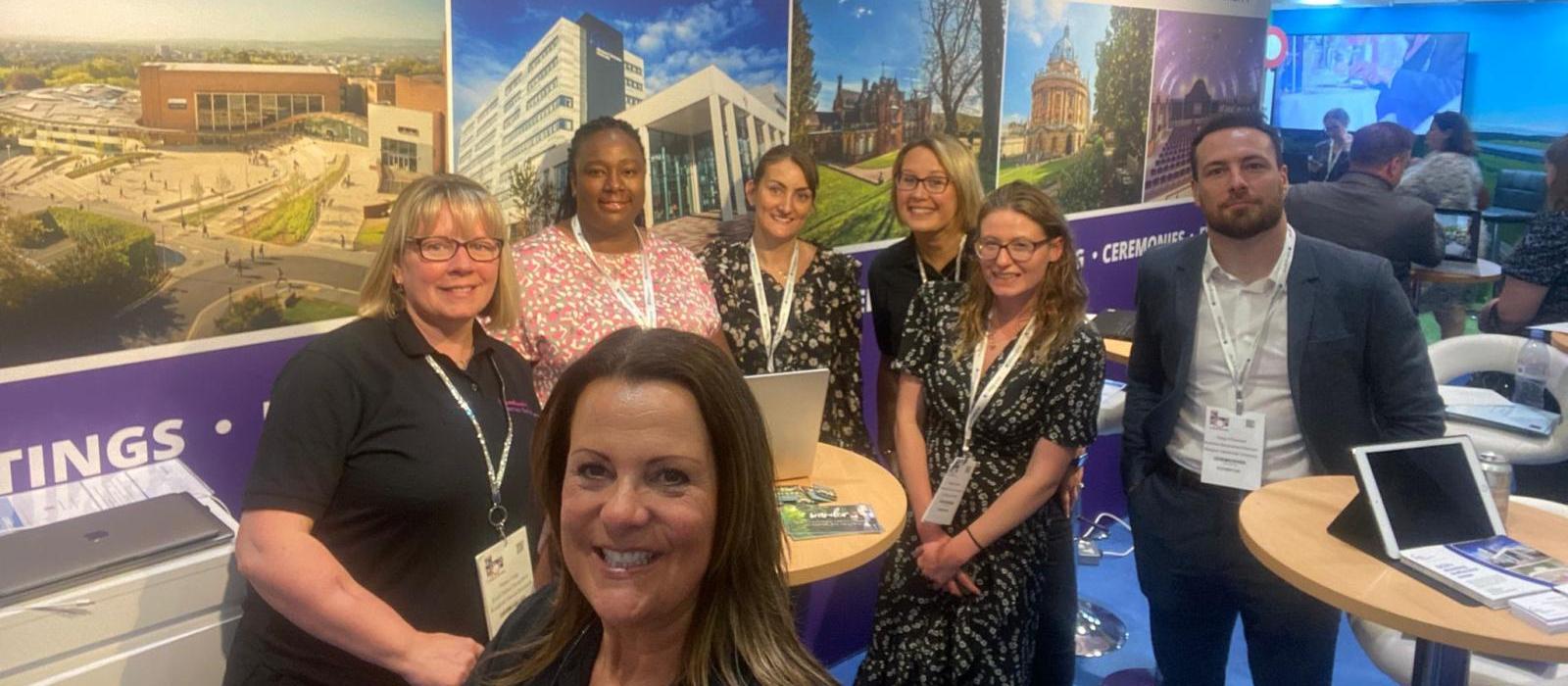 On Wednesday the 29th and Thursday the 30th of June we were at The Meetings Show at the Excel London with Academic Venues Solutions and our fellow stand partners Event Exeter, Glasgow Caledonian University, Keele University Events and Conferencing, and London Metropolitan University.

We are so happy to have attended the first in-person Meetings Show in over two years, and to showcase our breathtaking 70 Oxford University venues and colleges. It was such a busy couple of days filled with lots of meetings and exciting discussions. It was so lovely to talk about our University venues' and colleges' incredible event spaces in person once again!

The exhibition also provided a special opportunity to connect with our fellow academic venues, share experiences and learn all about the exciting events they've been hosting.

It was wonderful to be a part of the Academic Venue Solutions stand and to showcase our Oxford University venues and colleges alongside so many fantastic academic venues from across the UK and to help people discover the exciting event possibilities Oxford University has to offer.