Conference Oxford looks to a more sustainable future!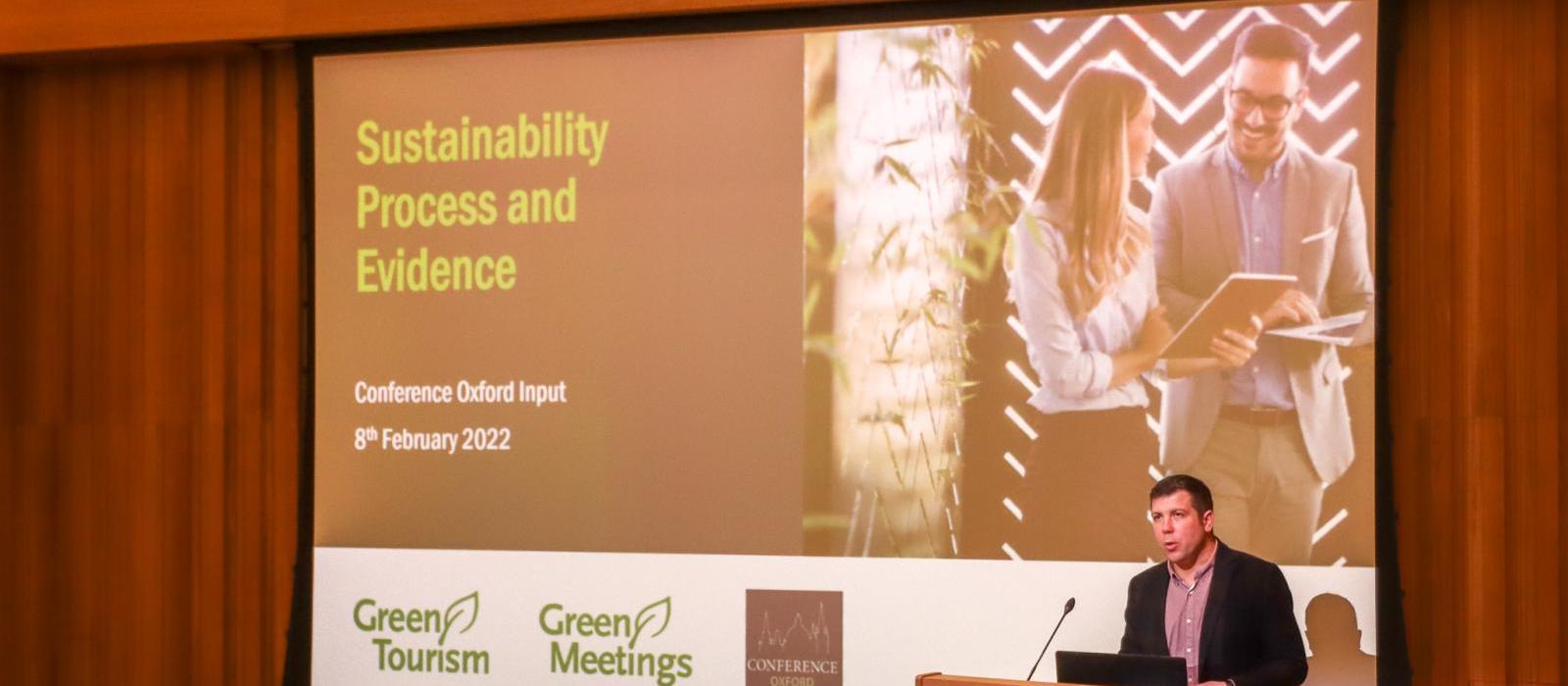 On Tuesday the 8th of February we held our Hilary Term Conference Managers' Meeting in Trinity College's newly opened Levine Building.

Our meeting had a strong focus on sustainability. Oxford University's Environmental Sustainability Strategy was approved in March 2021, the strategy sets out two ambitious targets: to achieve net zero carbon and to achieve biodiversity net gain by 2035. Conference Oxford's member venues are unanimous in their support for the strategy and are working hard towards helping achieve these targets. We were joined by guest speakers Bart Ashton, Bursar of Lady Margaret Hall and Founder of the Oxford Colleges Sustainability Guild, and Scott MacLean, Managing Director of Green Tourism.

Bart shared some valuable insights into the University's sustainability strategy and gave us an overview of how our colleges are working in tandem with the overall strategy. Scott introduced our conference managers to Green Tourism's Green Meetings Standard and set out how they can support our colleges and venues as they work towards gaining this valuable accreditation.

It felt very fitting to host our meeting in Trinity College's stunning new environmentally sustainable building. Trinity offers a traditional and unique Oxford college experience combined with modern, state of the art meeting facilities. A big thank you to all at Trinity College for hosting our meeting and to our speakers and conference managers for joining us. This term's meeting was filled with interesting discussion on our plans for a more sustainable future for conferences and events in Oxford. A big thank you to our speakers for your insights and advice and to our conference managers for joining us, we're already looking forward to our next meeting in Trinity Term, which will be held at St Hilda's College.