Keble College wins prestigious catering award!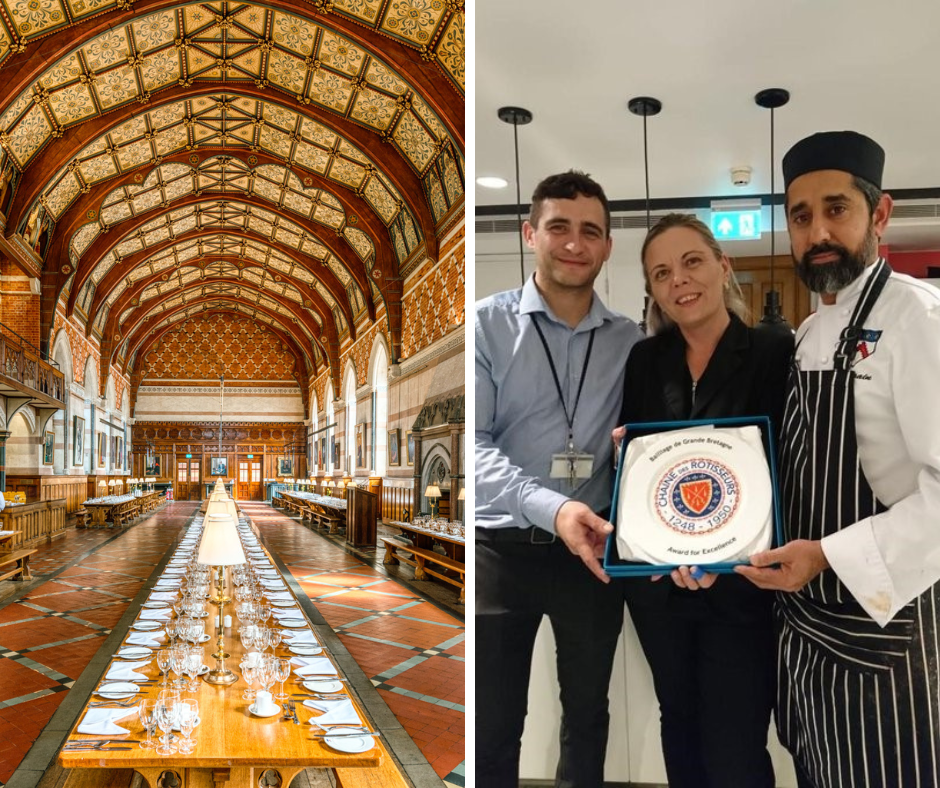 Keble College wins prestigious catering award!
On Saturday 1st October Keble College was delighted to play host to the 62nd Grand Chapitre of the Chaine des Rotisseurs for their Gala Dinner.
The Chaîne des Rôtisseurs is an international gastronomic society dedicated to bringing together professional and non-professional members from around the world who appreciate wine, cuisine and fine dining.
The dinner took place in Keble's iconic neo-gothic Dining Hall providing an appropriately grand setting for the culmination of the Chaine's five-day visit to Oxford. As part of their Gala Dinner celebration the Chaîne des Rôtisseurs presented Keble College with their 'Award for Excellence' in recognition of the quality of food and service that the College provides.
Sarfraz Hussain, Keble's Executive Head Chef said, "We pride ourselves on the quality of the fine dining experience that we deliver and it is always nice to know that our customers appreciate the work that the team puts in.
For more info about Keble and the Fine Dining experience available please visit http://conference.keble.ox.ac.uk
Pictured are Senan Simmons, Michaela Bubakova and Sarfraz Hussain.