New Buildings Open at Wadham College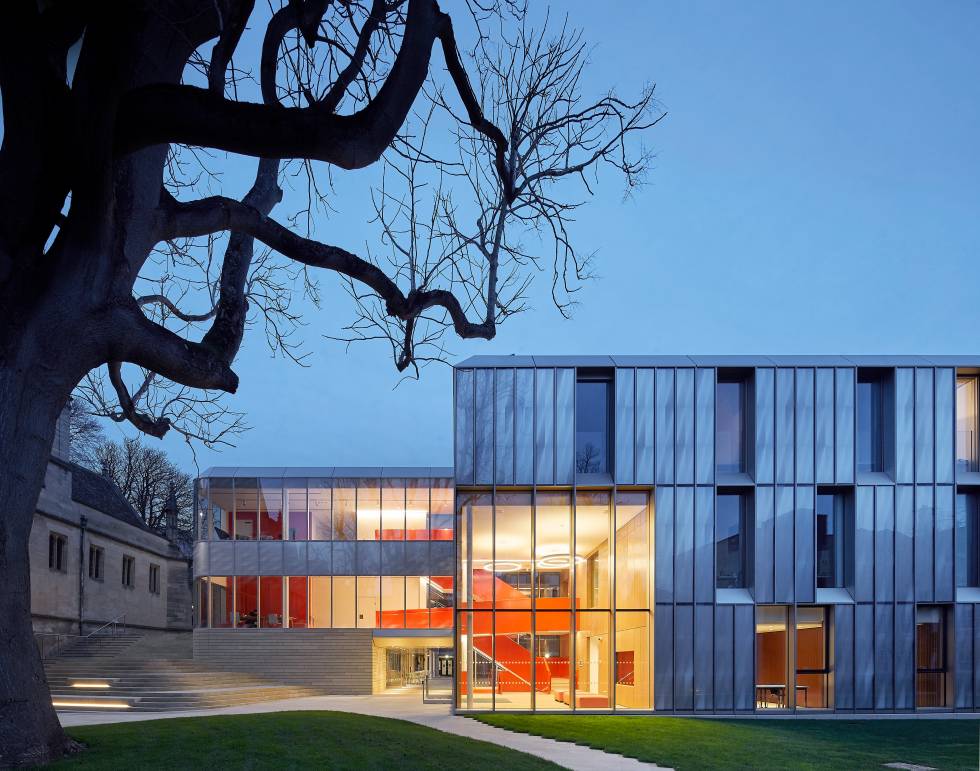 The new buildings create a new Undergraduate Centre and an Access Centre
Two new buildings, the William Doo Undergraduate Centre and the Dr Lee Shau Kee Building, designed by architects AL_A at the centre of Wadham College's historic Oxford site will be inaugurated this month.
The new buildings will create a state-of-the art Undergraduate Centre on the Wadham site, as well as an Access Centre to accommodate the increasing number of visiting school students attending access and outreach events such as summer schools and aspiration days. The Undergraduate Centre is a recognition of the huge importance of social spaces in today's universities. The centre combines a junior common room, café and bar and beautiful daylit work areas.
The Access Centre is an ambitious investment in the future. The building that prospective students will call home for three or four days at a time is designed to encourage pupils from all backgrounds to aspire to an Oxford education. On the ground floor is a suite of light-filled seminar rooms and a music room while the top floors contain student accommodation.
The development is part of Wadham's Access to Excellence programme where students are supported at every step of their educational journey, from the moment they consider applying to University, through their time at Oxford and on into their careers.