New Development at Rhodes House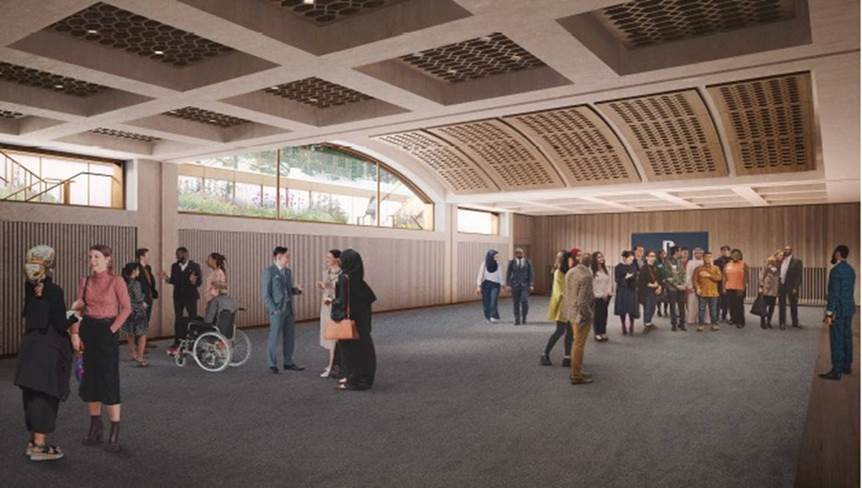 We're excited to share this update from Mat Davies Estates Director at Rhodes House:
"Rhodes House is an historic Grade 2* Listed Building, set in the heart of Oxford's academic estate. Work is currently well underway to transform the beautiful 'Arts and Crafts' building into a state of the art conferencing venue.
The existing basement complex is being significantly modified and extended, to create a large foyer, gallery and beautiful light-filled convening hall with a capacity of up to 300 delegates. The main hall will be equipped with cutting edge equipment capable of supporting blended events with ease, allowing virtual participants to engage fully with those sitting in the venue through the use of large high-definition video walls, the latest delegate microphone systems and a network of video cameras. The main hall will be supported by a series of smaller meeting rooms and boardrooms.
Above ground, the main hall and historic rooms are being restored and will be available to support meetings and formal dining. A new glass 'Pavilion' building will sit in the heart of the gardens, providing a unique venue for gatherings of up to 50 delegates. Additionally, the scheme will deliver 37 ensuite bedrooms, 21 of which will be provided in the historic building, the remainder in a beautiful new sunken courtyard development in the extensive gardens.
Works are progressing well, and are on track for completion in Spring 2023."
We can't wait to see their new conference facilities when they open in 2023!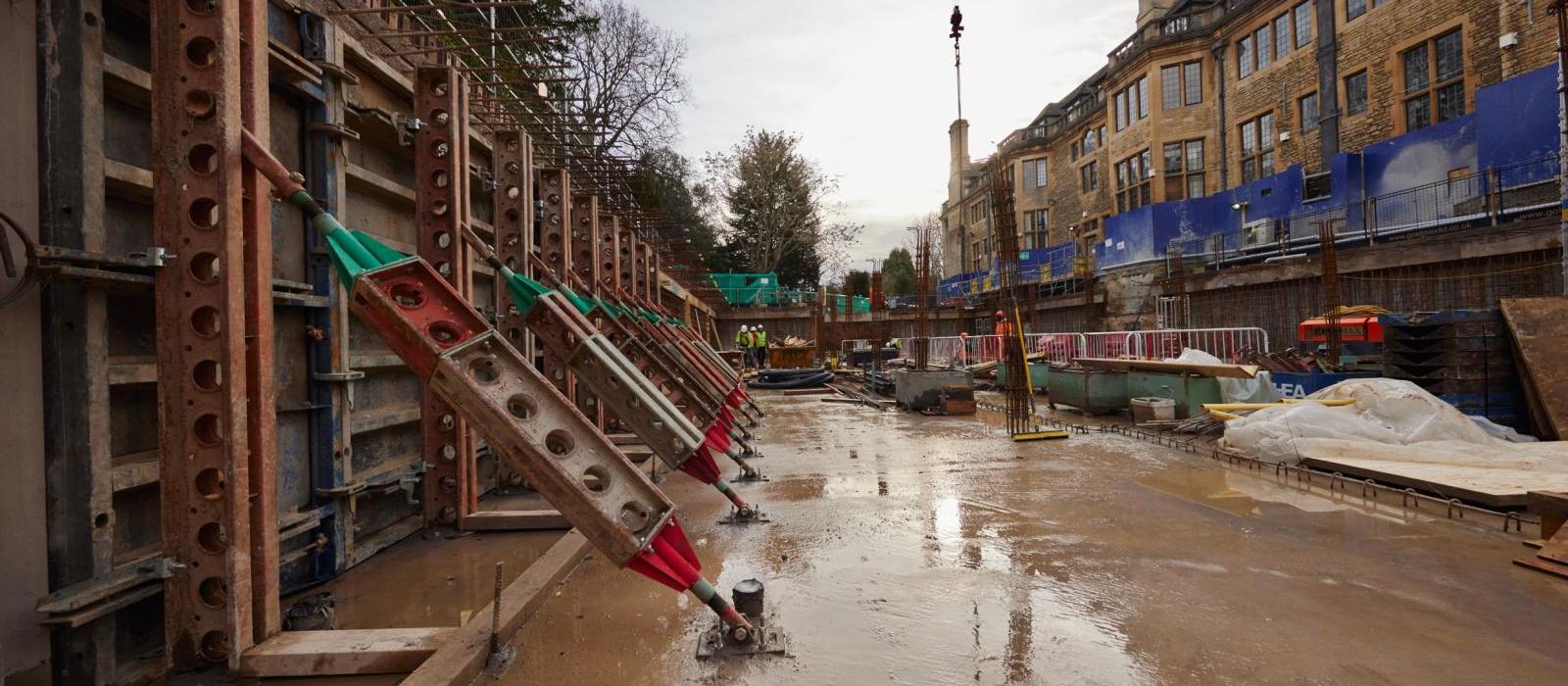 The current stage of construction and scale of works.