Oriel College Dining Hall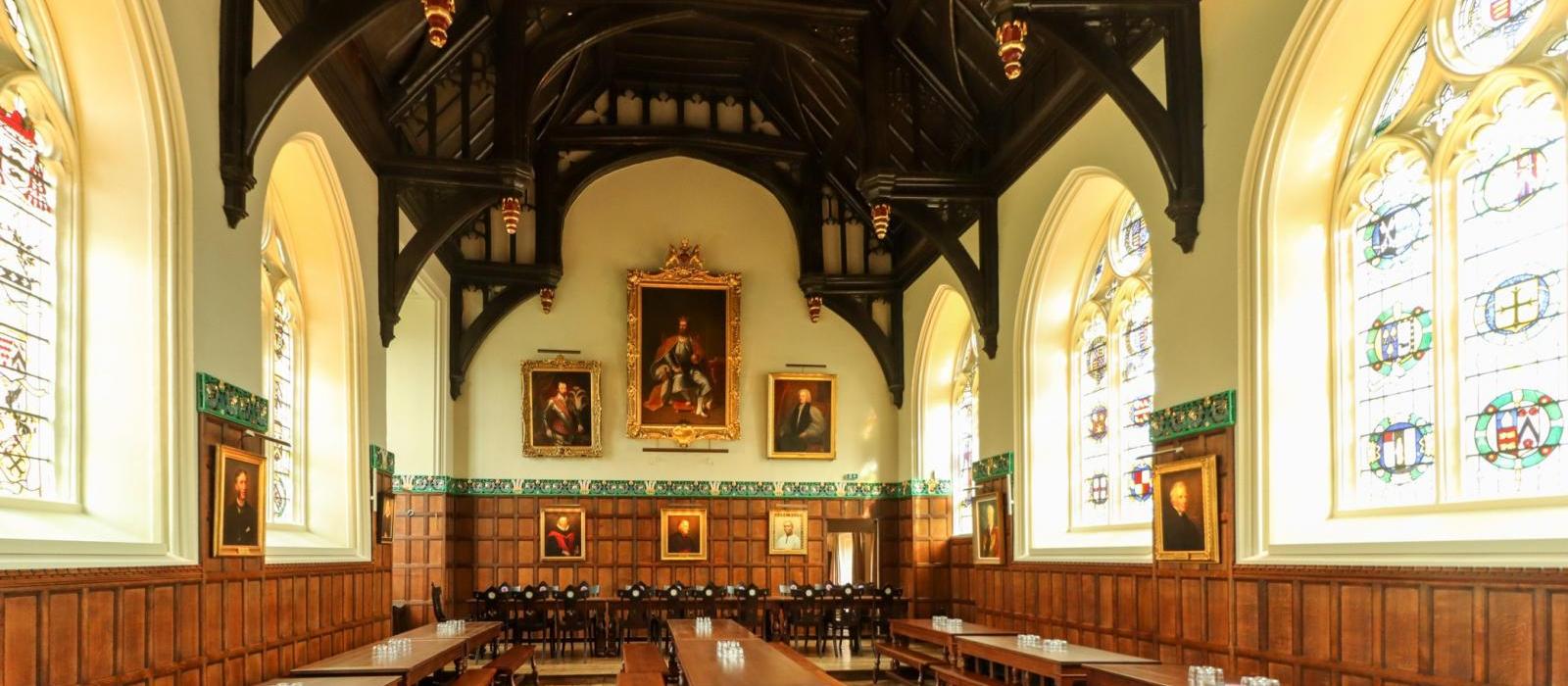 Beautiful refurbishment completed.
Oriel College has recently refurbished their historic dining hall. The hall still maintains its memorable charm ,whilst offering a setting that is full of light and fresh colour.The hall can seat up to 140 guests for a traditional Oxford dining hall experience, and in the summer there is even the option to host pre-dinner drinks on the rooftop terrace! Click here to learn more about the stunning range of meeting, dining and overnight accommodation facilities at Oriel College.