The Great British Brush Off at Exeter College!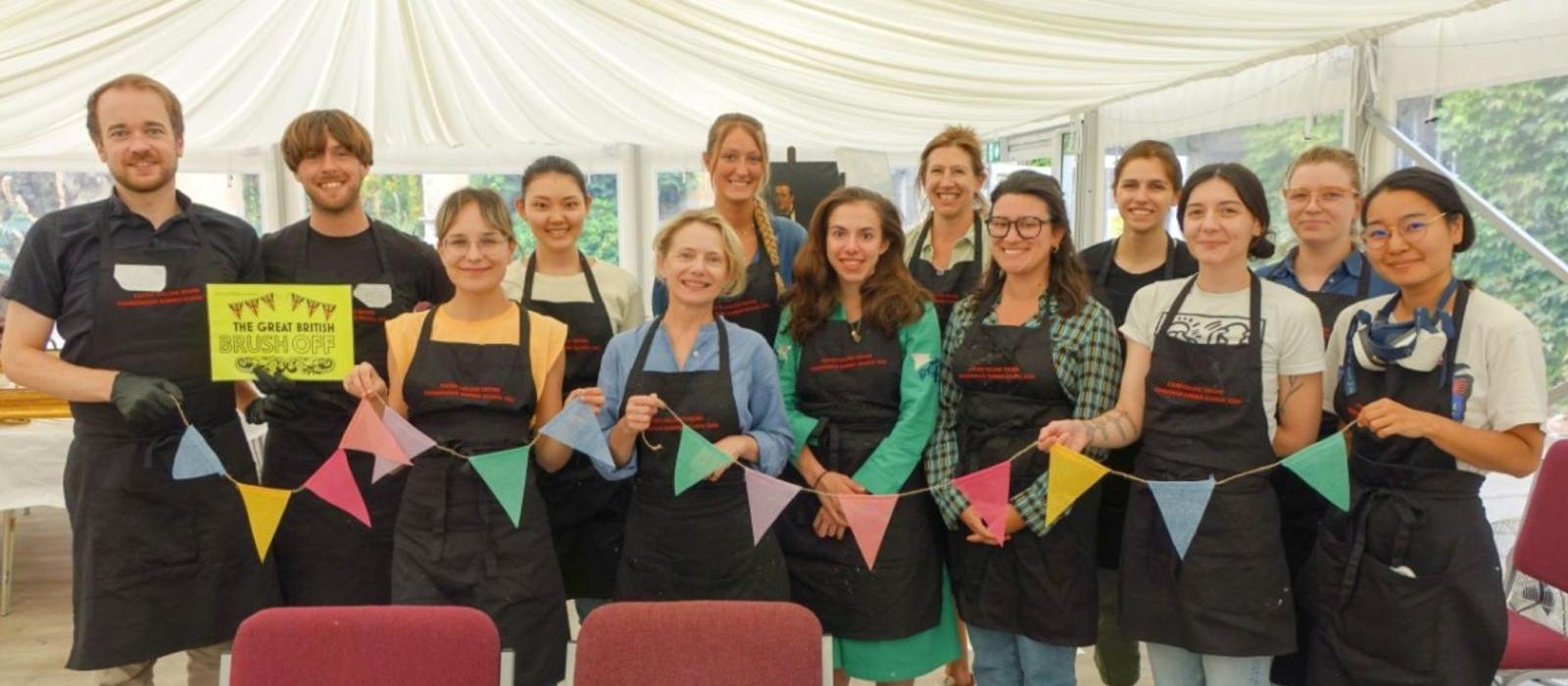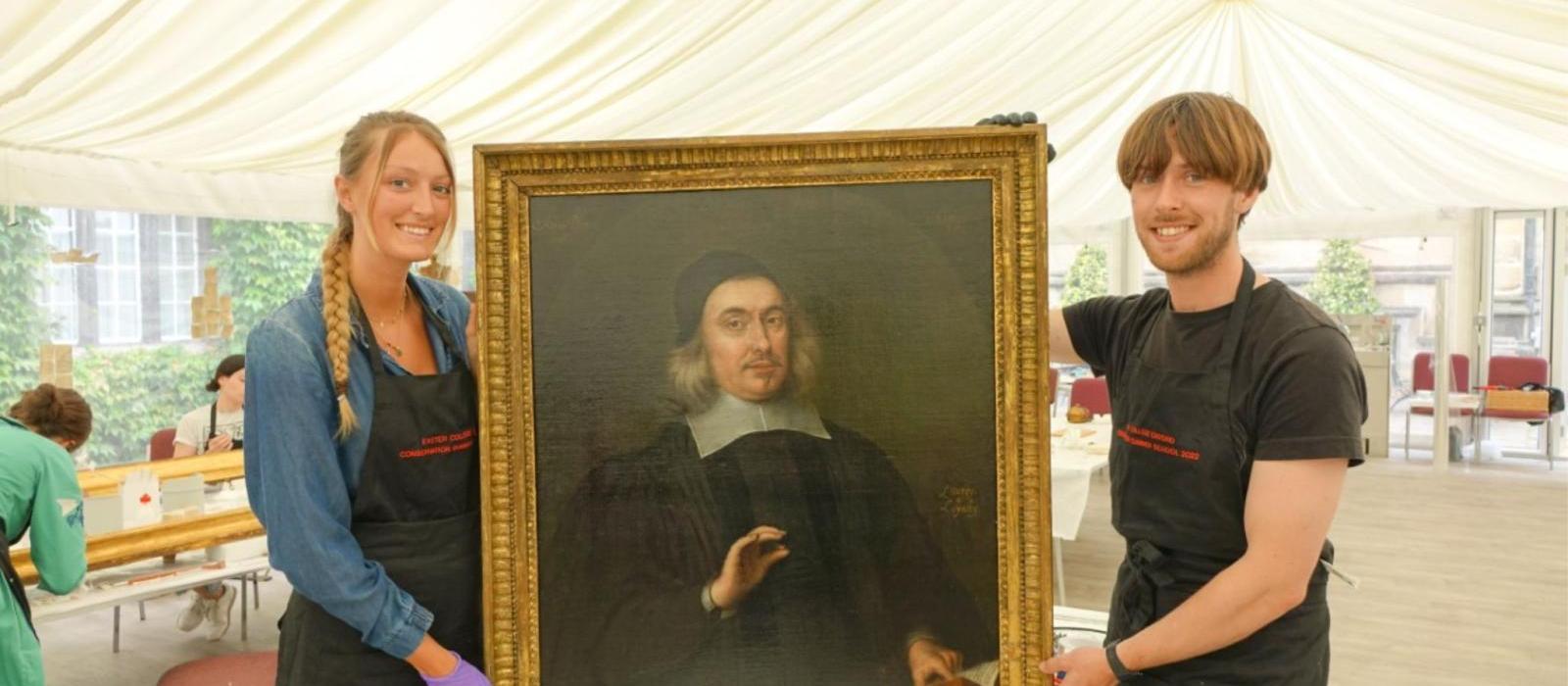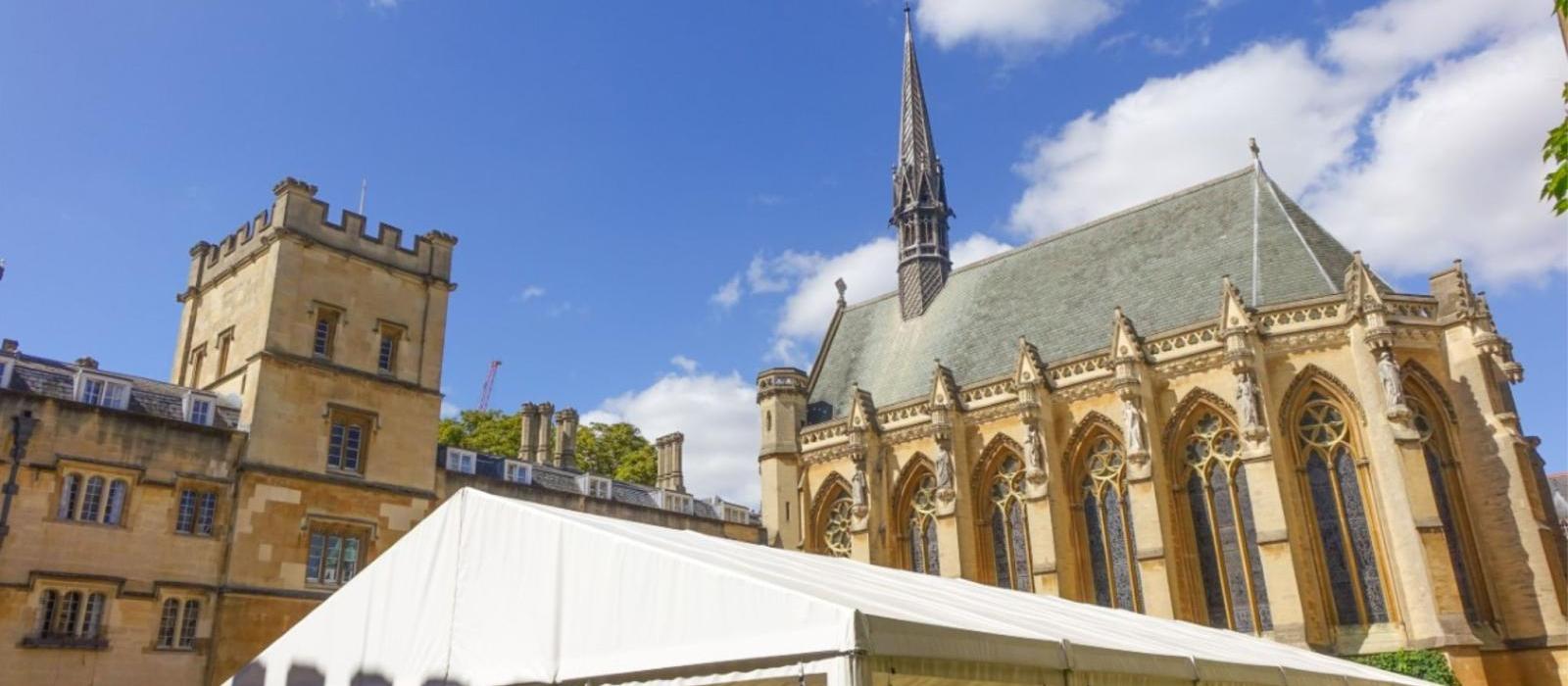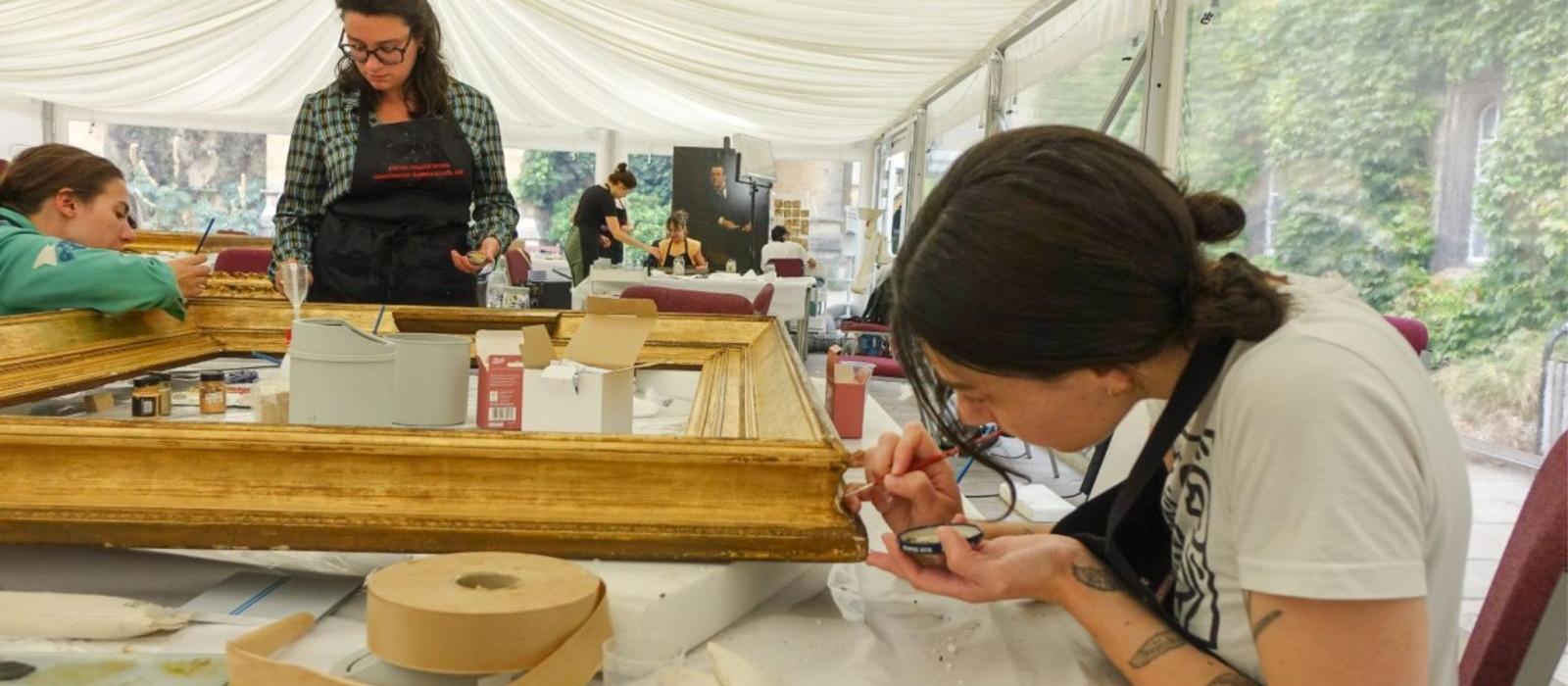 The Great British Brush Off!
Exeter College has had a full and busy summer this year hosting summer school groups, including the Exeter College Conservation Summer School led by alumna George Dennis. This international cohort of students from The Courtauld in London, Hamilton Kerr in Cambridge, and SRAL in Maastricht conserved some of the portraits in the Dining Hall. They donned matching aprons and based themselves in a marquee on our front quad and set to work conserving some of the historic paintings that hang in Exeter College's 17th century dining hall.
As the photos above show, the 'Great British Brush Off' was a huge success!