Weddings at the Bodleian Libraries and Hertford College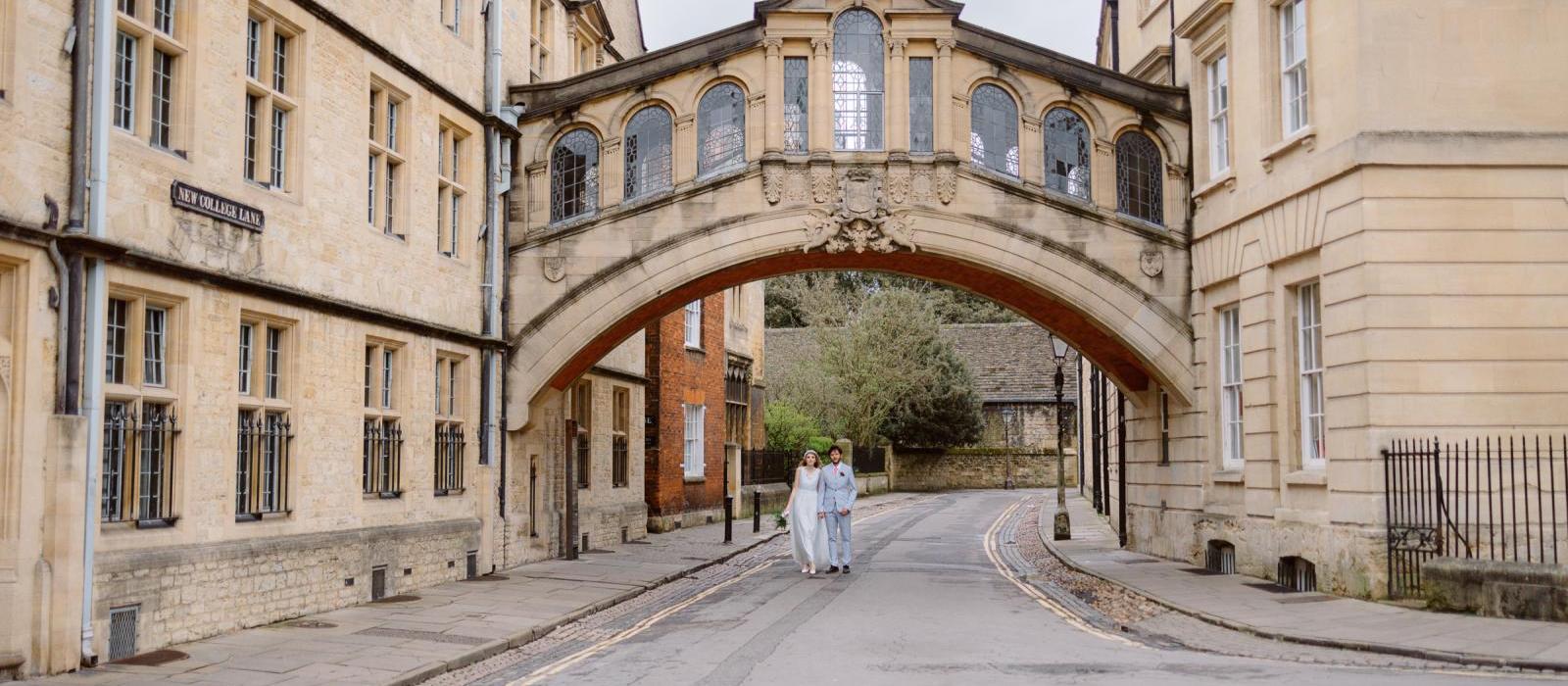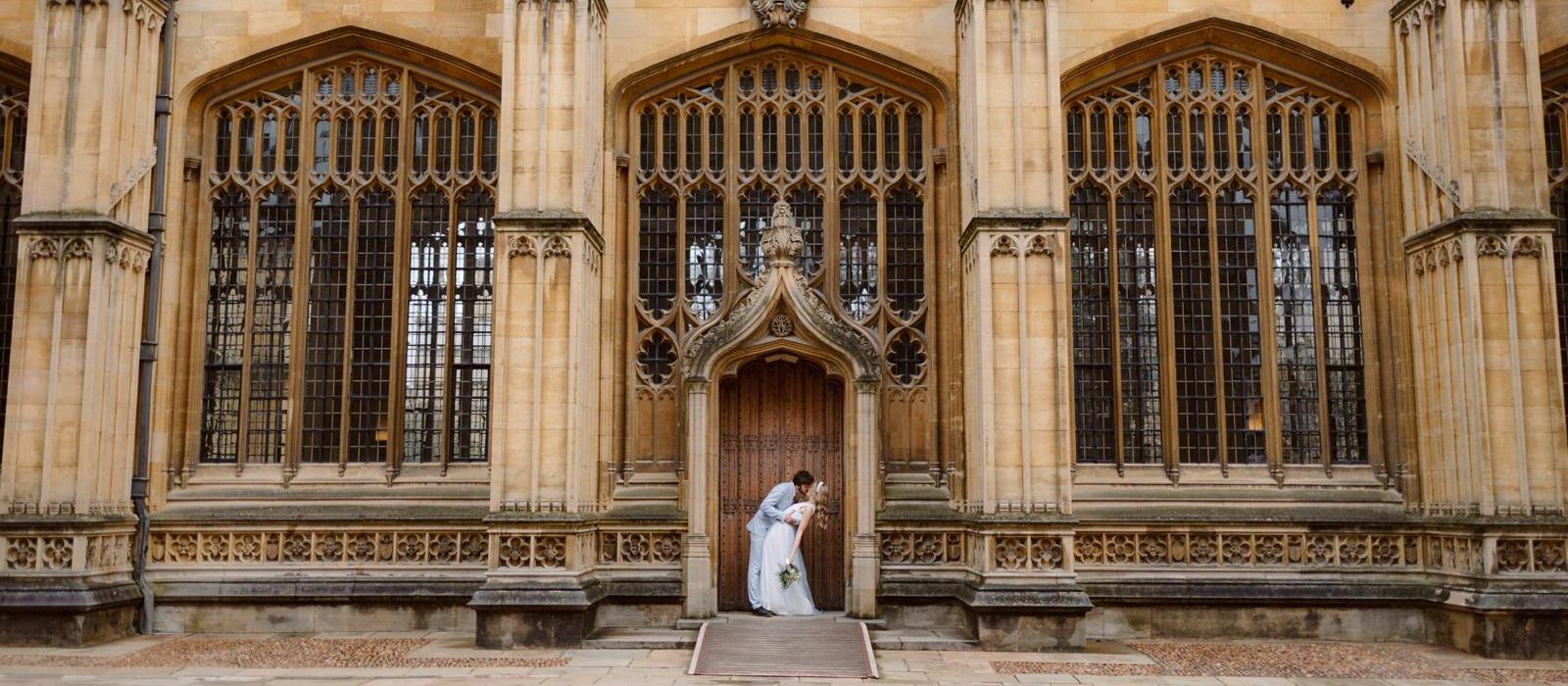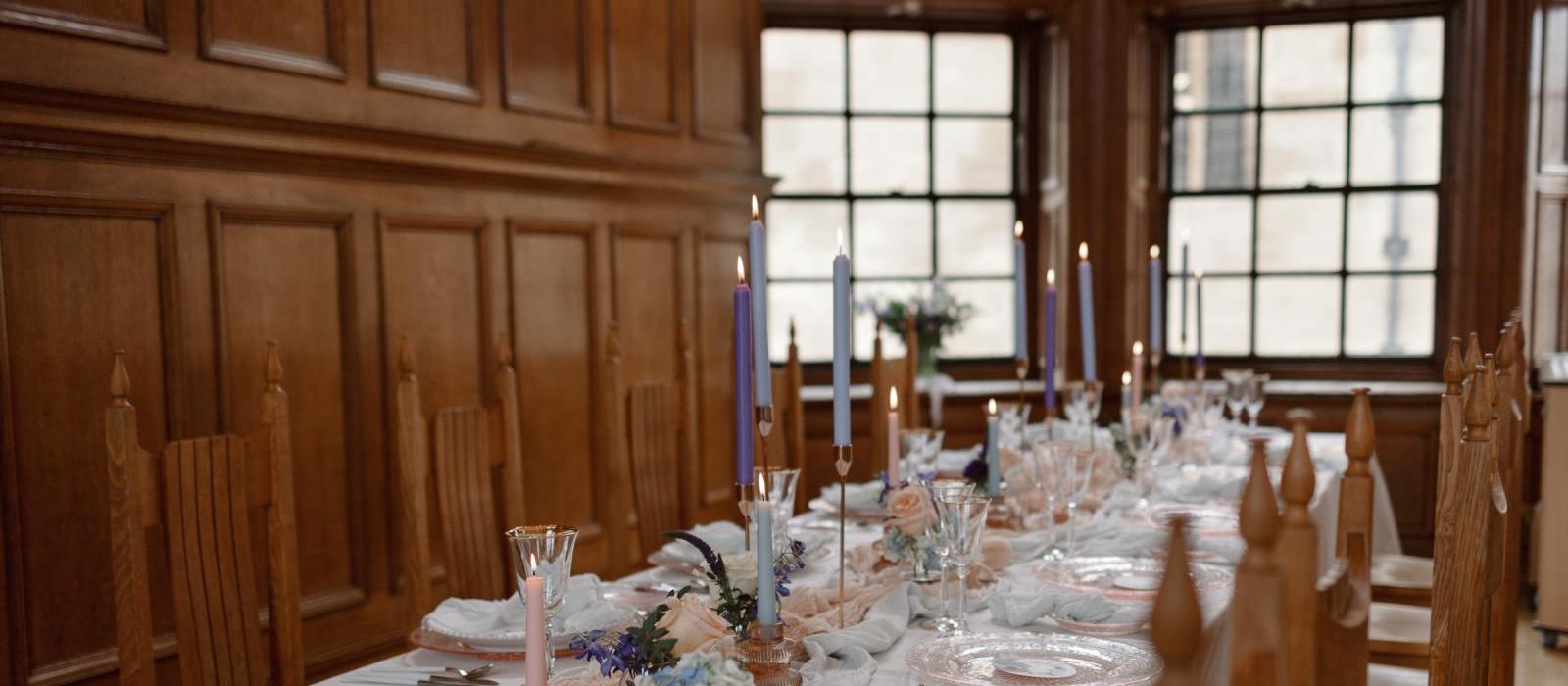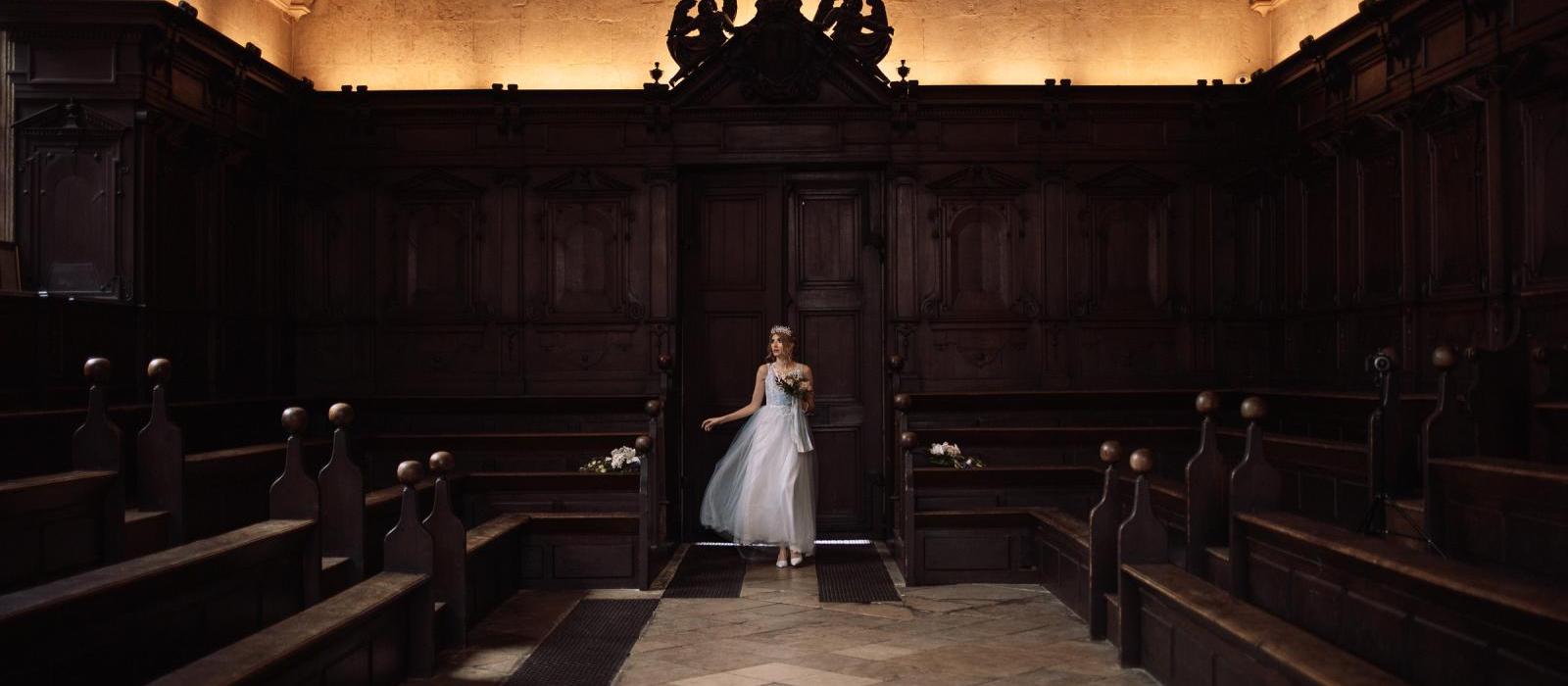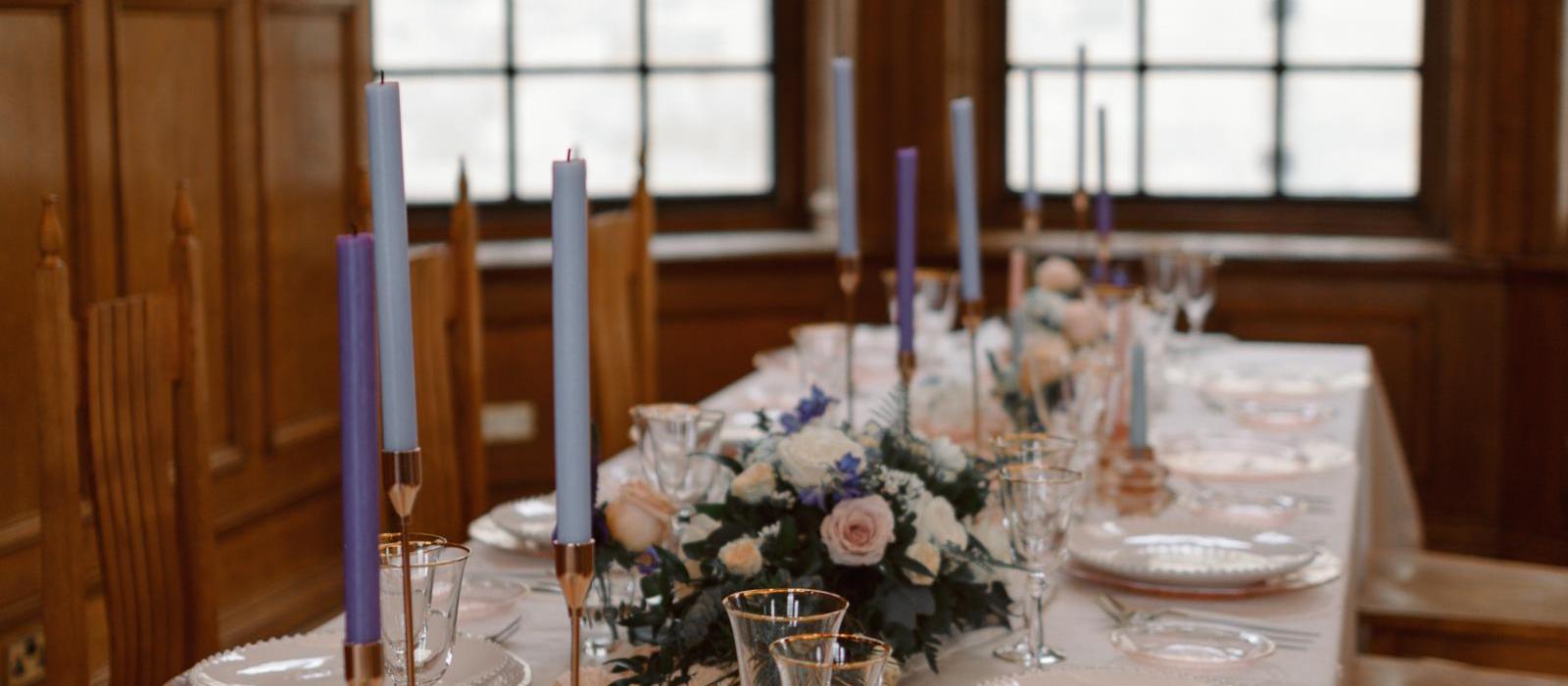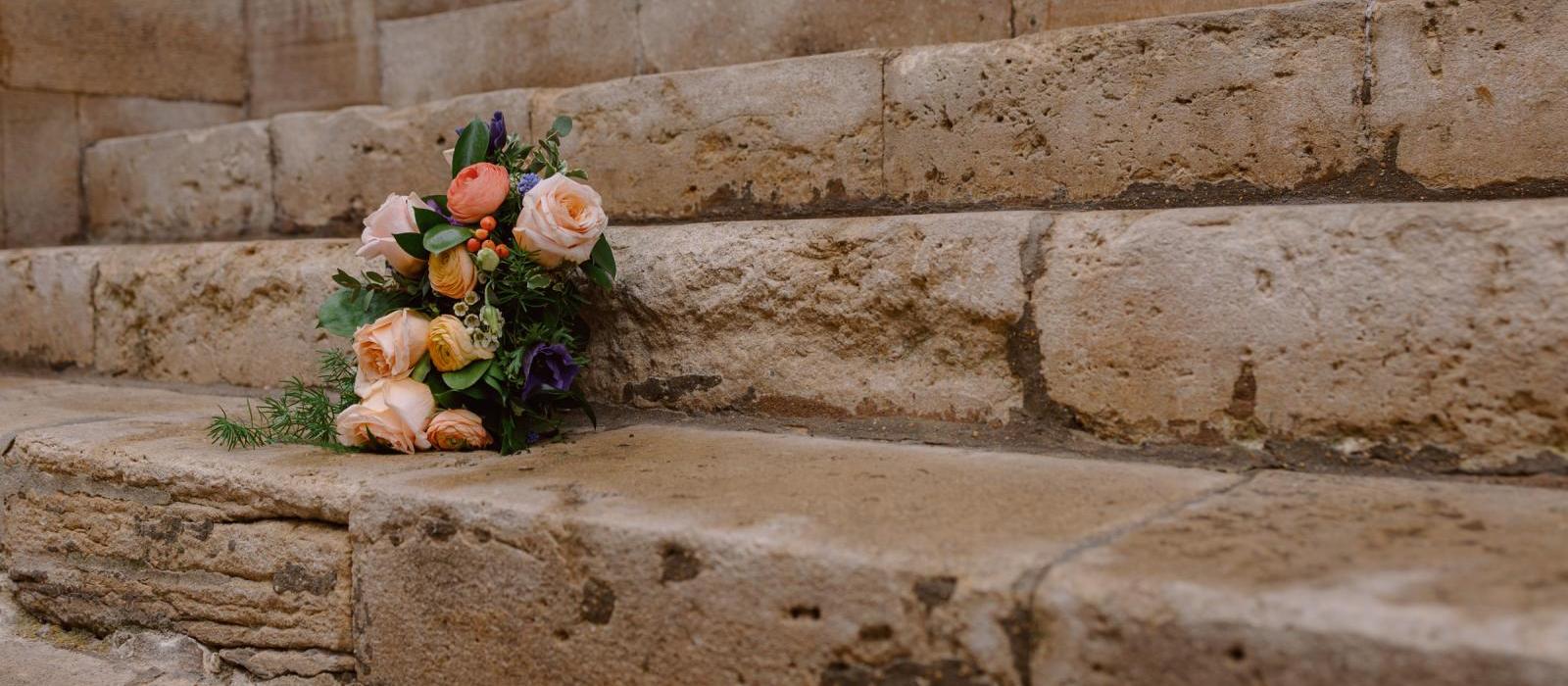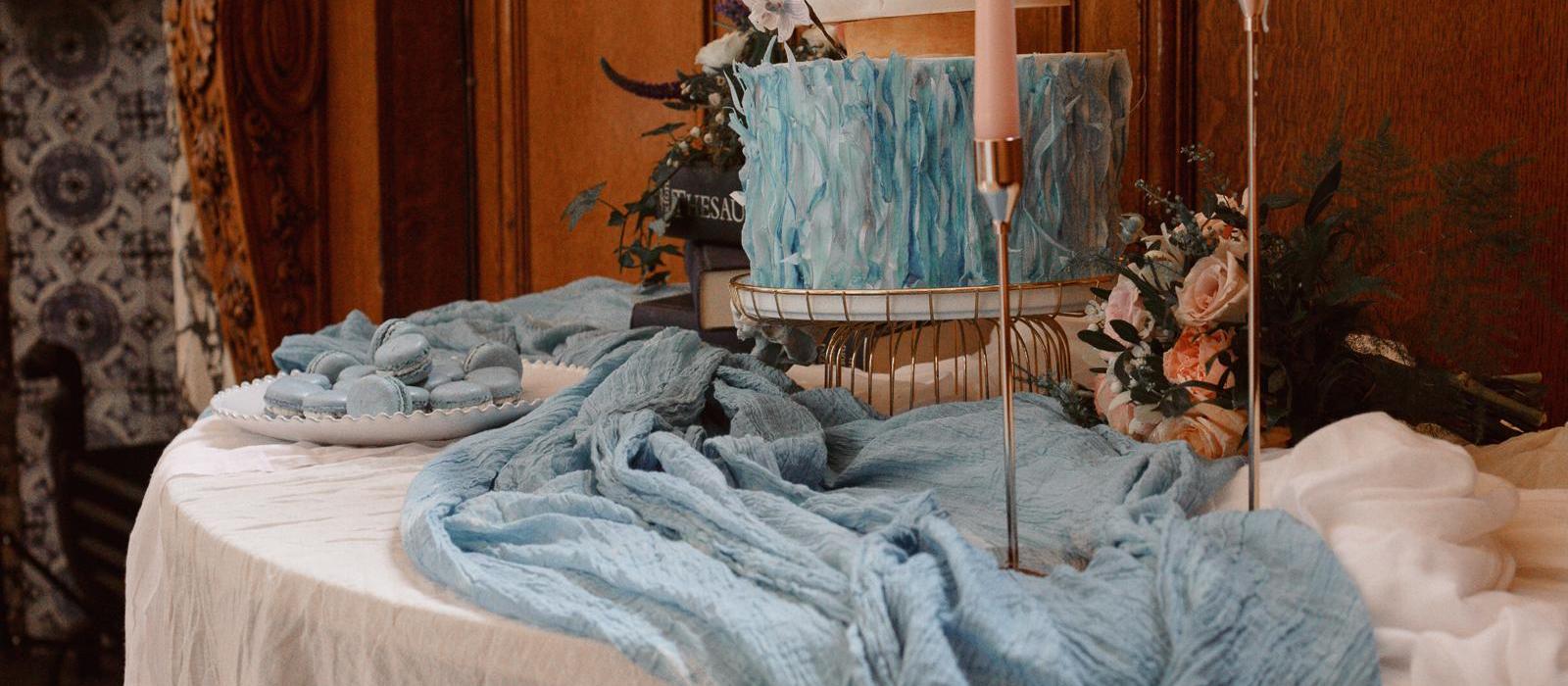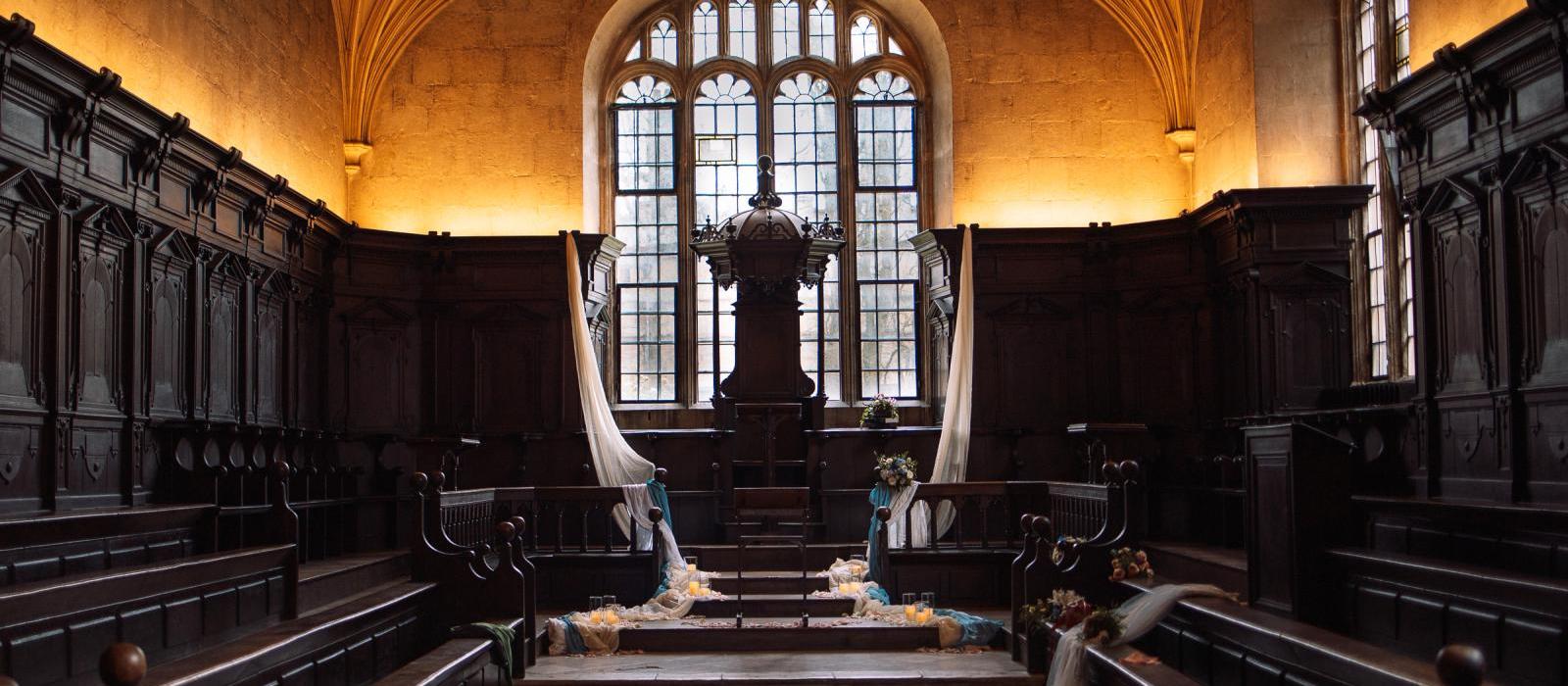 We are so excited to share these photos of the styled wedding shoot that took place at two of our wonderful member venues: the Bodleian Libraries and Hertford College.
The shoot captured the excitement, wonder and breath-taking backdrops that a wedding couple experiences when they host their wedding at an Oxford University venue or college.
The ceremony element of the photoshoot took place in the Bodleian Libraries' 17th Century Convocation House. The beautiful fan vaulted ceiling and intricately carved woodwork makes an unforgettable location for wedding ceremonies, and perfectly complimented the styled shoot's periwinkle theme.
Like so many of the wedding couples who choose to host their special day at the Bodleian Libraries, the wonderful models (and real life couple!) Chris & Amie were able to take a stroll under Hertford's dreamy Bridge of Sighs, the Divinity Schools mesmerising exterior architecture, and the History of Science Museum's stunning ceremonial entrance, before heading to their reception venue, Hertford College. Hertford's beautiful wood-panelled dining hall created an idyllic and romantic reception venue. The warm candles, picture-perfect table styling, and incredible 4-tiered wedding cake complete with sugar orchids gave the space a fairy tale feel.
A special thank you to the team of incredible talented wedding suppliers who worked so hard to create a shoot filled with thoughtful details and special touches.
Here are a few words from talented wedding cake designer, Giulia O'Lorey (Cakes In Bloom):
"We were inspired by the Veri Peri colour of the year to create a photoshoot that would highlight the beauty of Oxford, while showcasing local suppliers. We were eager to show how a romantic, smaller wedding can be breath-taking, and showcase two venues unique Oxford University wedding locations.
The addition of pastels was a conscious choice made to complement the wood interiors of both historic venues. Accents of gold finish the look, in the candle sticks, cutlery, and the cake stand.
For many modern couples, highlighting important aspects of their relationship and personality is just as important as the stylistic impact of it, and it is of paramount importance that their wedding day reflect this. In everything from a bold pearled headband to the custom tableware, we brought together suppliers who would be able to personalise their flexible and first-class service for a one-of-a-kind celebration.
The styled shoot featured a handmade and truly unique custom gown, a statement bouquet, and a Thesaurus table arrangement that played homage to the Bodleian Libraries. These were complemented by romantic candles and soft drapes.
We loved that we were able to shoot outside too: the lighting was perfect to capture some shots in the street with some iconic Oxford landmarks that surround both the Bodleian Library and Hertford College, within the historic heart of Oxford's city centre."
Our Oxford University colleges and venues offer unforgettable wedding locations, enquire today to discover your dream wedding venue.