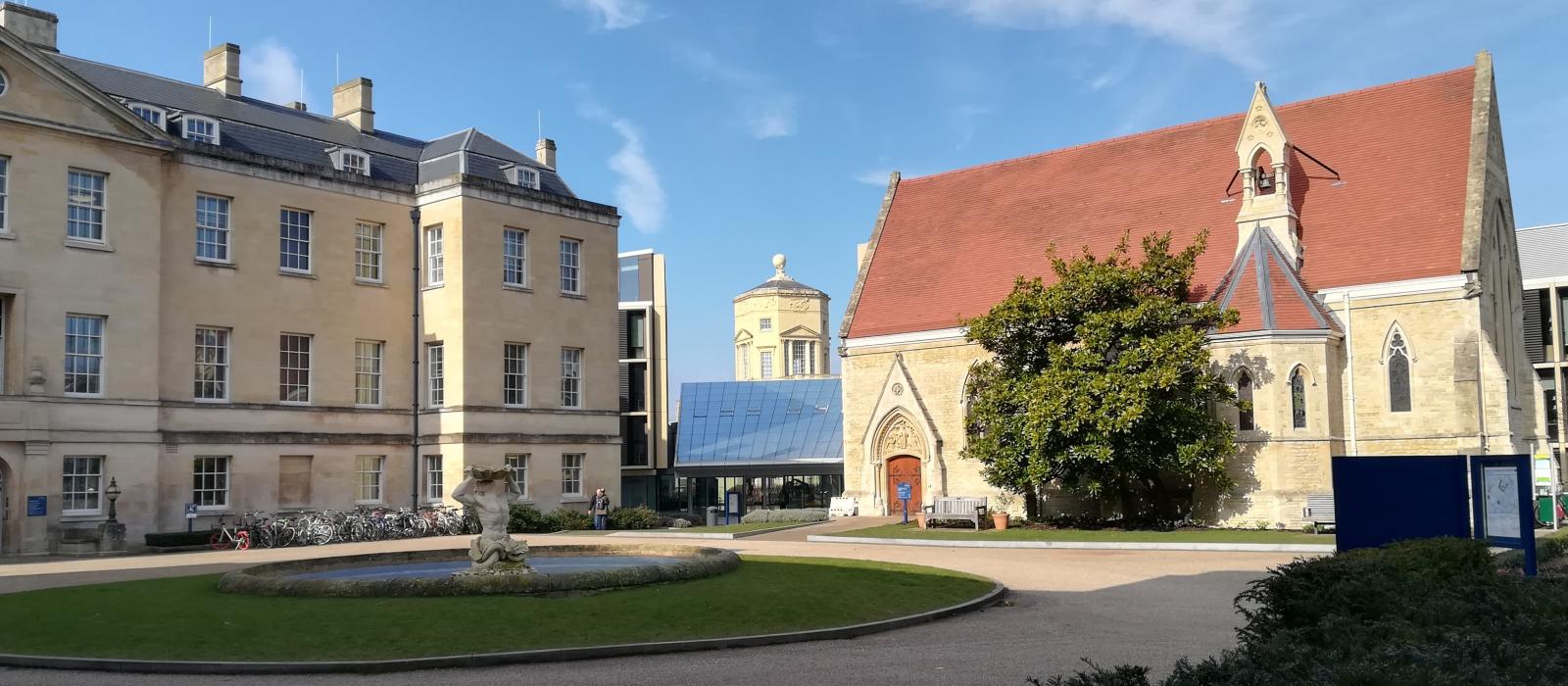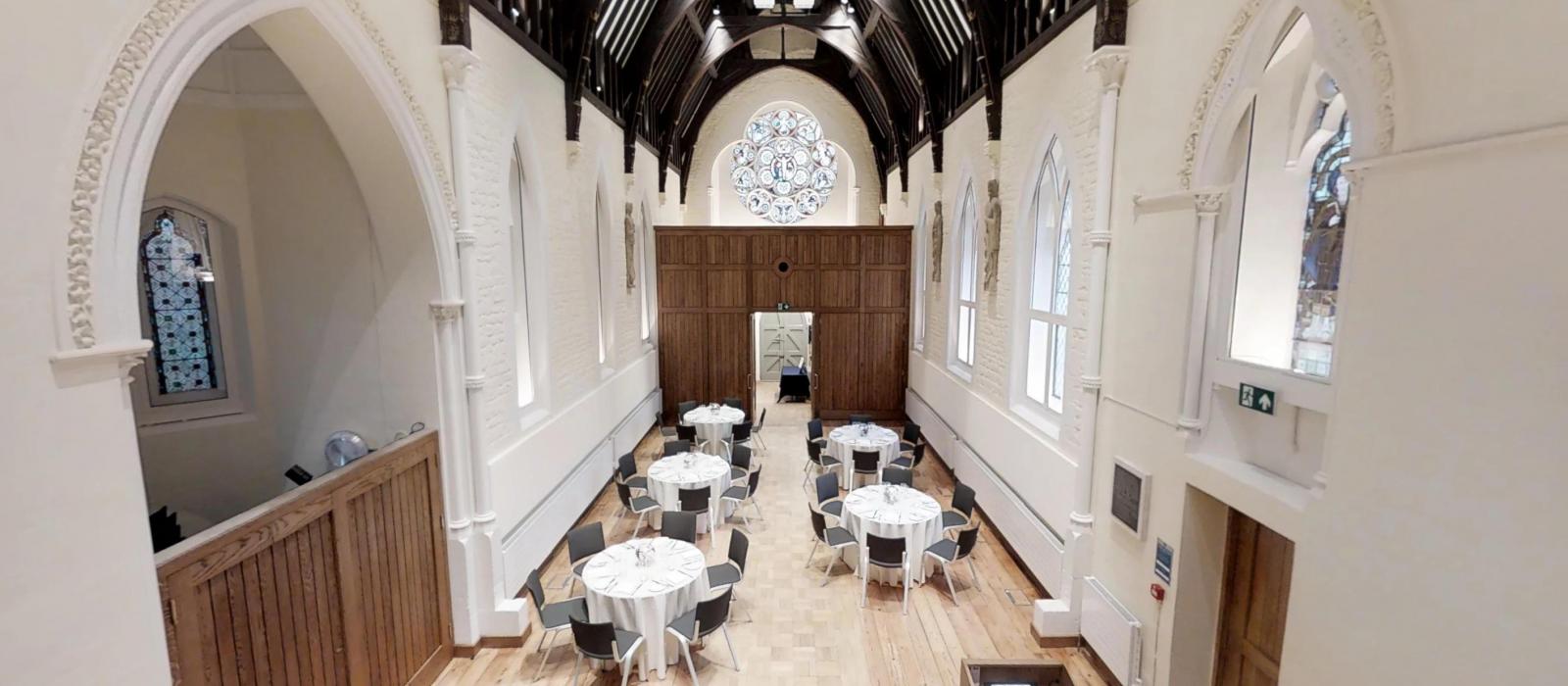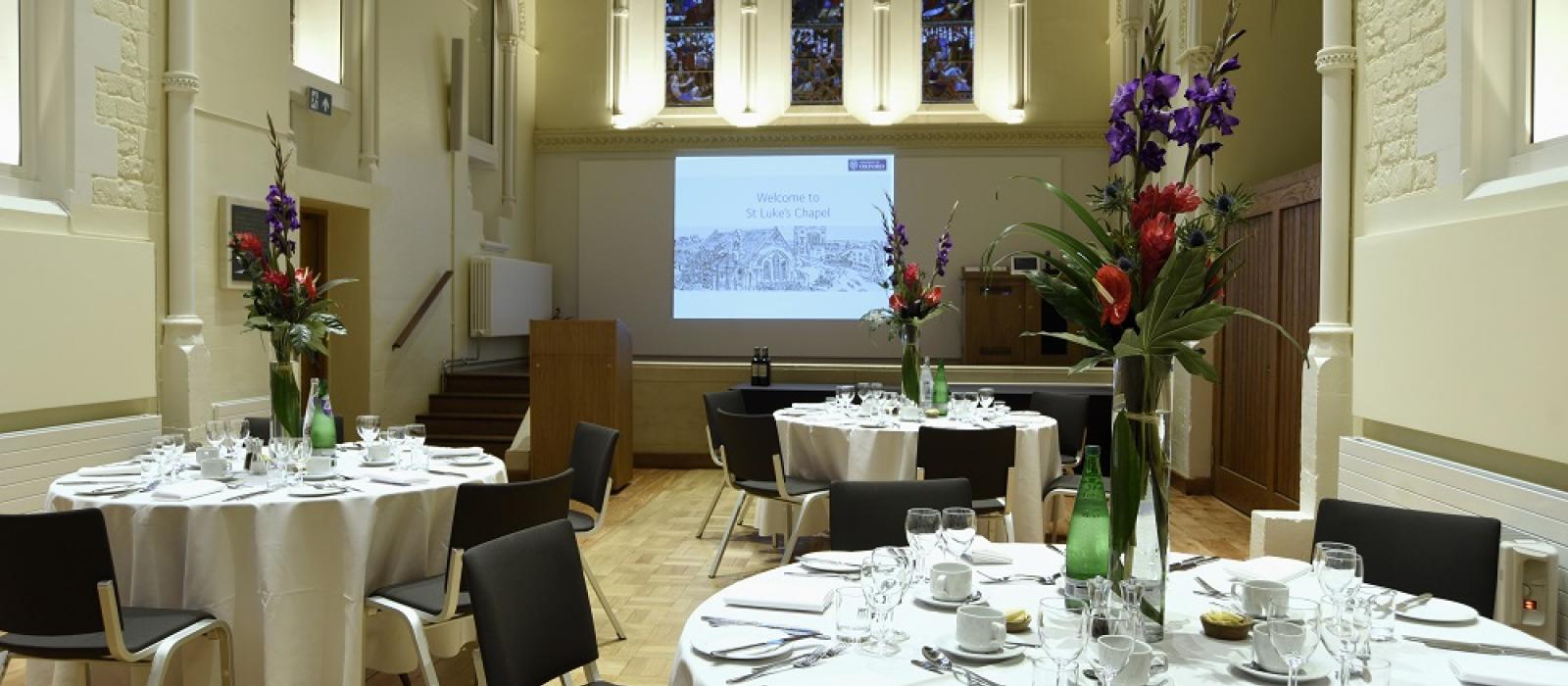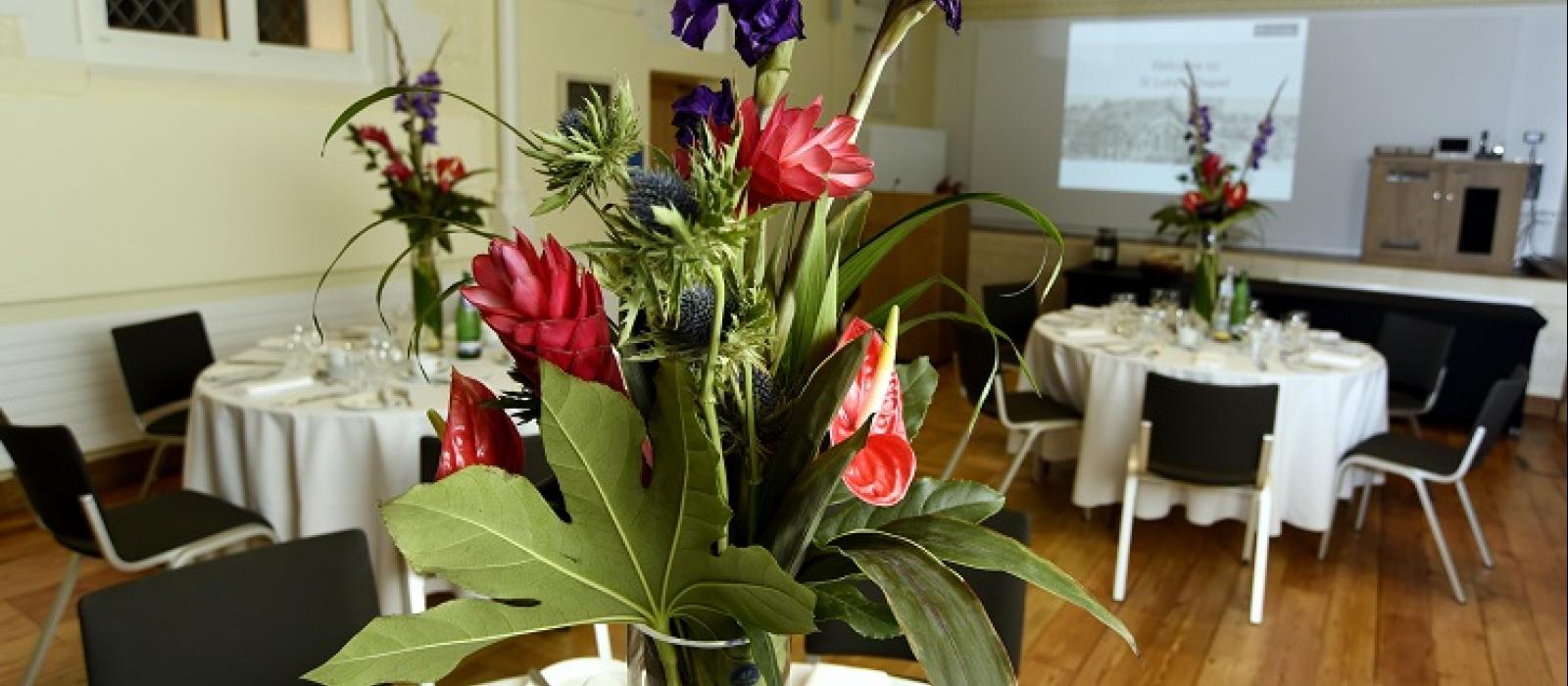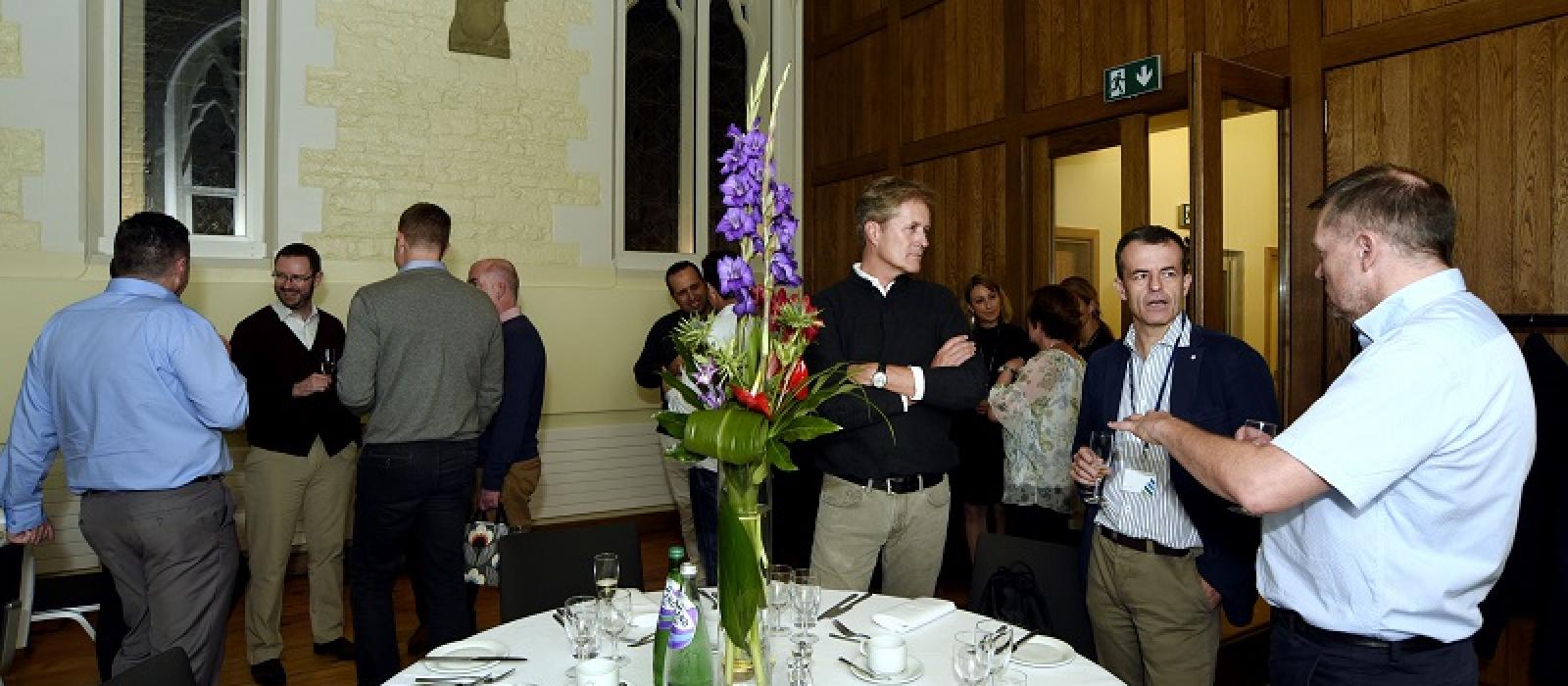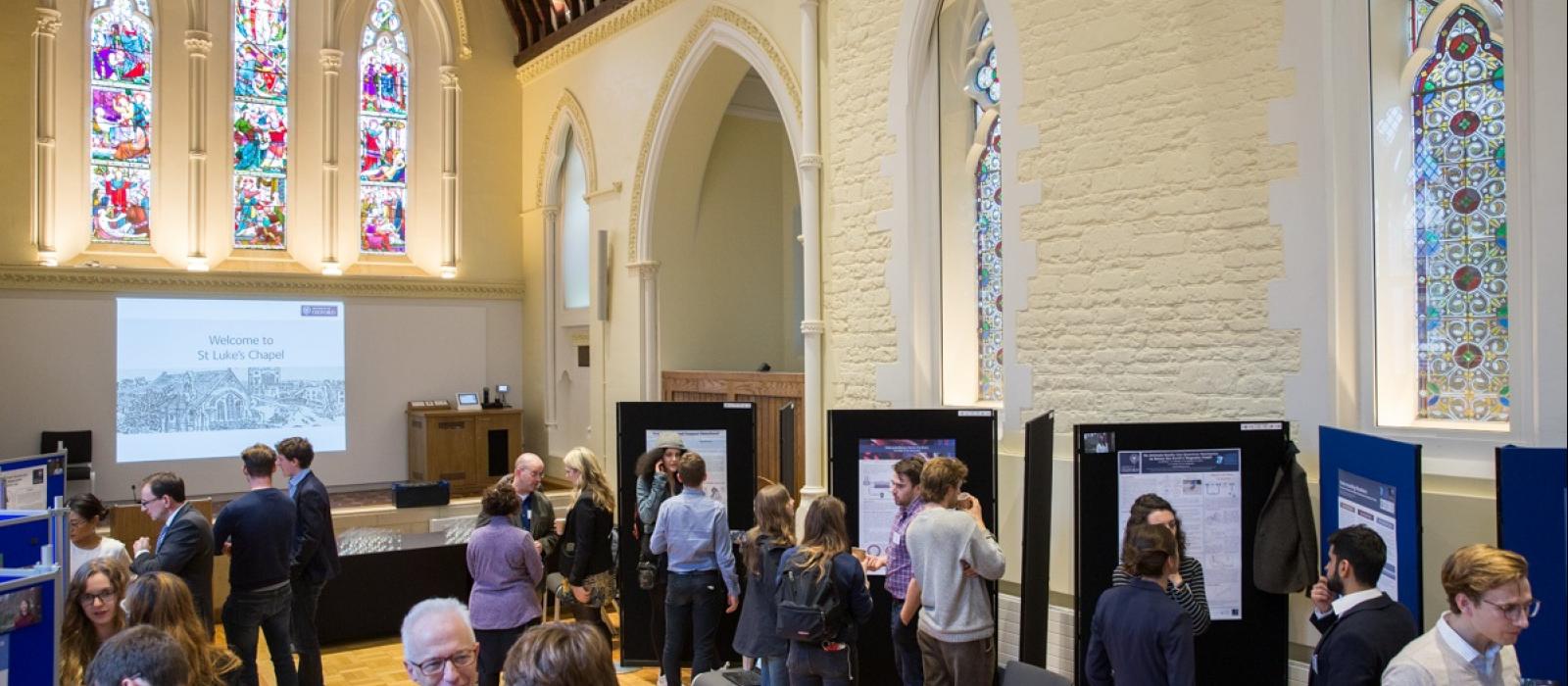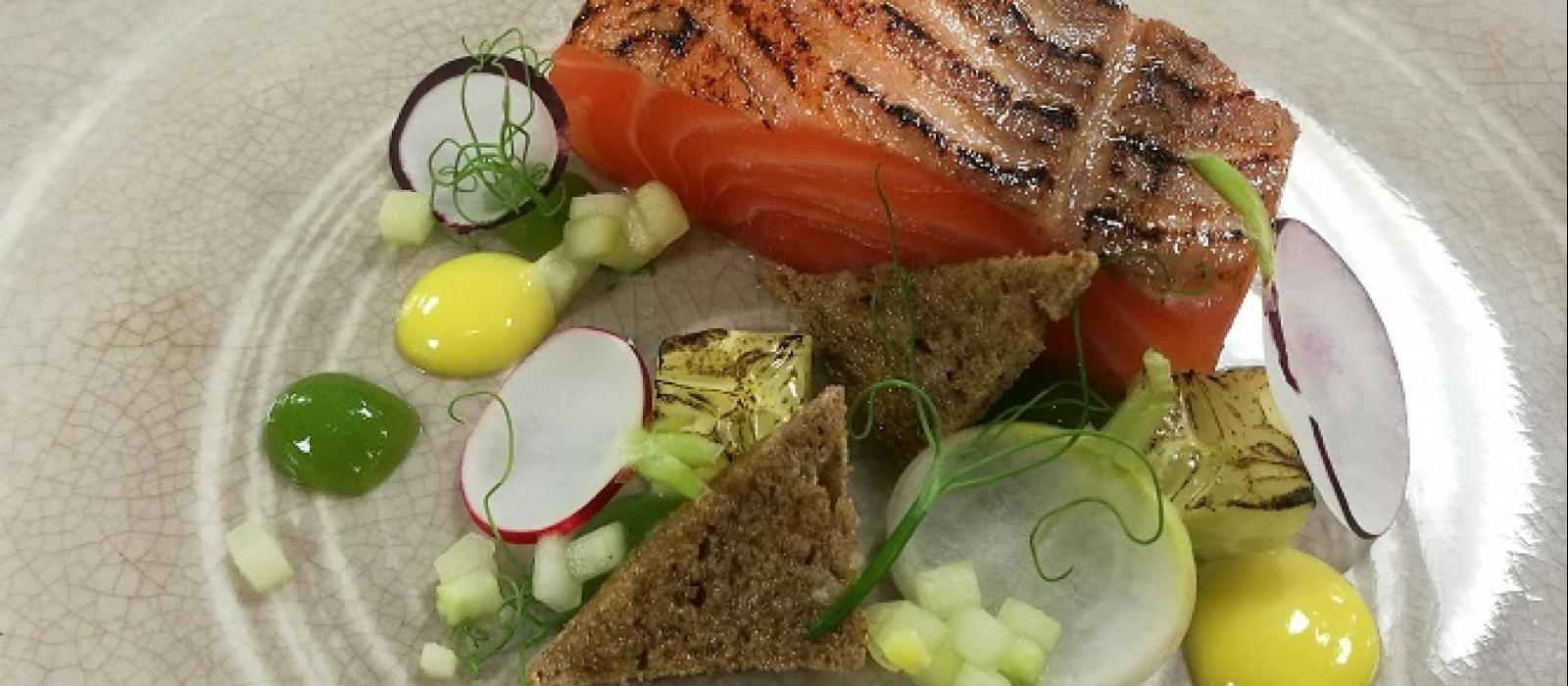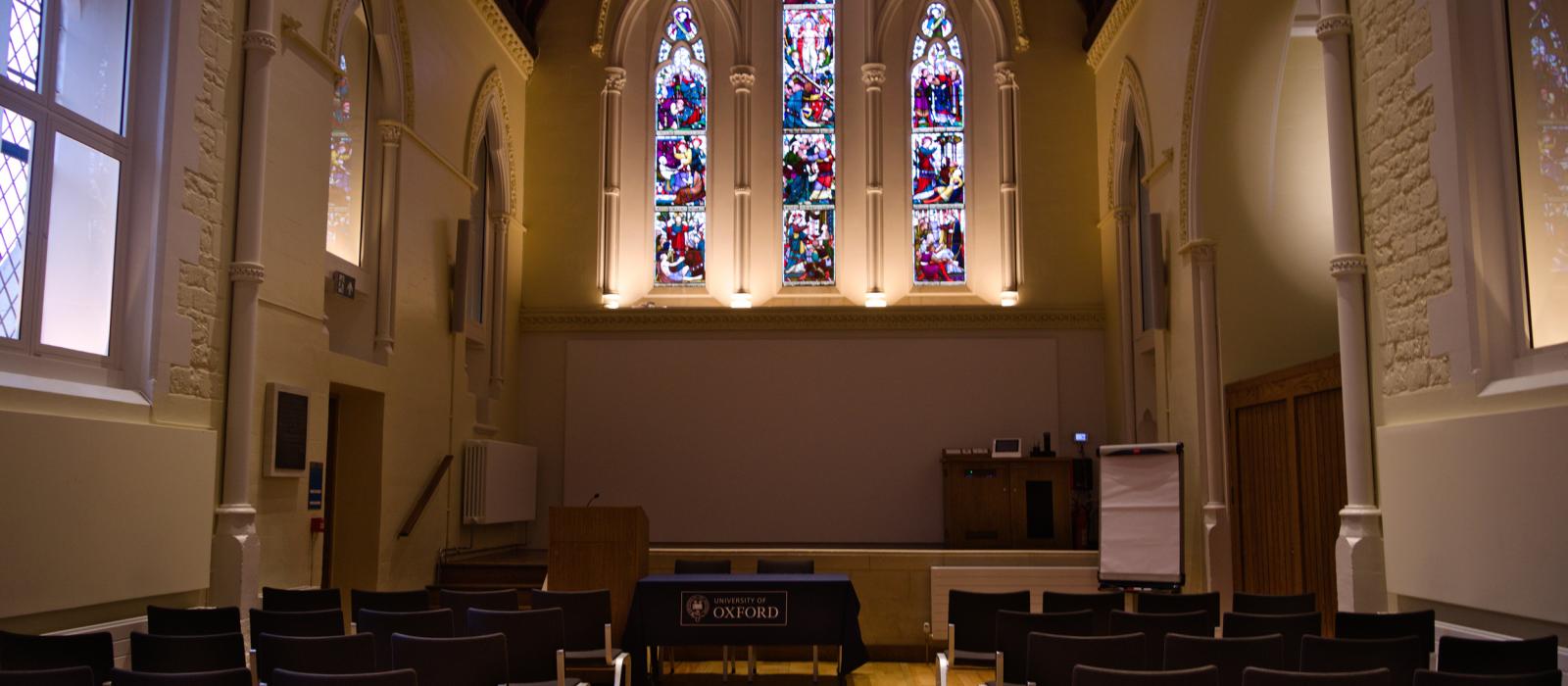 Located on the Radcliffe Observatory Quarter, St Luke's Chapel was formerly the church for the Radcliffe Hospital.  Now deconsecrated land, the Chapel has been beautifully restored to showcase its pre-Raphaelite stained glass windows and vaulted ceiling.  Completed in a simple gothic style the Chapel is a Grade II listed building and is named after the gospel writer St Luke, the patron saint of physicians.
The large, rectangular interior of the Chapel makes it a flexible event space with a capacity of up to 80 people in theatre style layout.  This venue is also an ideal space for private dining.  A range of options are available for this including our 'live theatre' offer in which our Chefs prepare your meal right before your eyes whilst answering your culinary queries.
At the current time, St Luke's Chapel is only available to hire to customers within, or associated with the University of Oxford.
St Luke's Chapel is part of the Oxford University Event Venues portfolio which also includes the Sheldonian Theatre, Examination Schools, and Osler House. 
St Luke's Chapel
Radcliffe Old Quarter, Oxford OX2 6HT
1 meeting spaces with capacity for up to 80 guests for Dining, Buffet, Theatre, Boardroom, Cabaret, and U-Shape functions.
Bedrooms 0
Ensuite 0
Standard 0
Breakfast yes
Lunch yes
Dinner yes
"Very impressed with the booking system "
Oxfordshire County Council
Oxford University Event Venues
venueenquiries@admin.ox.ac.uk
01865 276 905
www.venues.ox.ac.uk
Function room

Dining 40

Buffet 70

Theatre 80

Boardroom 24

Cabaret 36

U-Shape 18

The main room is rectangular shaped with beautiful views of the staining glass windows

Facilities

AV and PA system, WIFI access and hearing loop

Accessibility

Fully disabled access; situated on the ground floor

Available

Term & Vacation